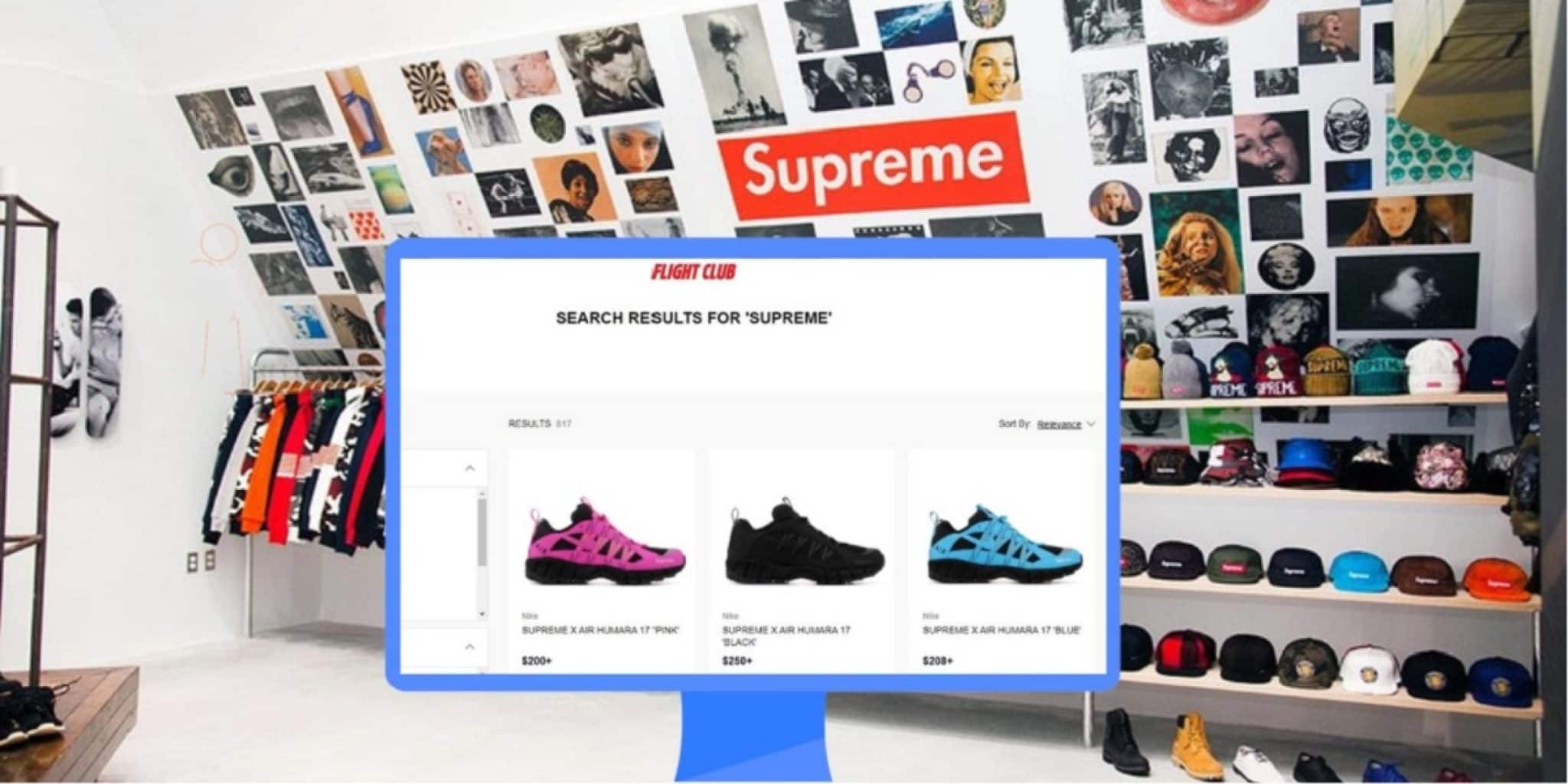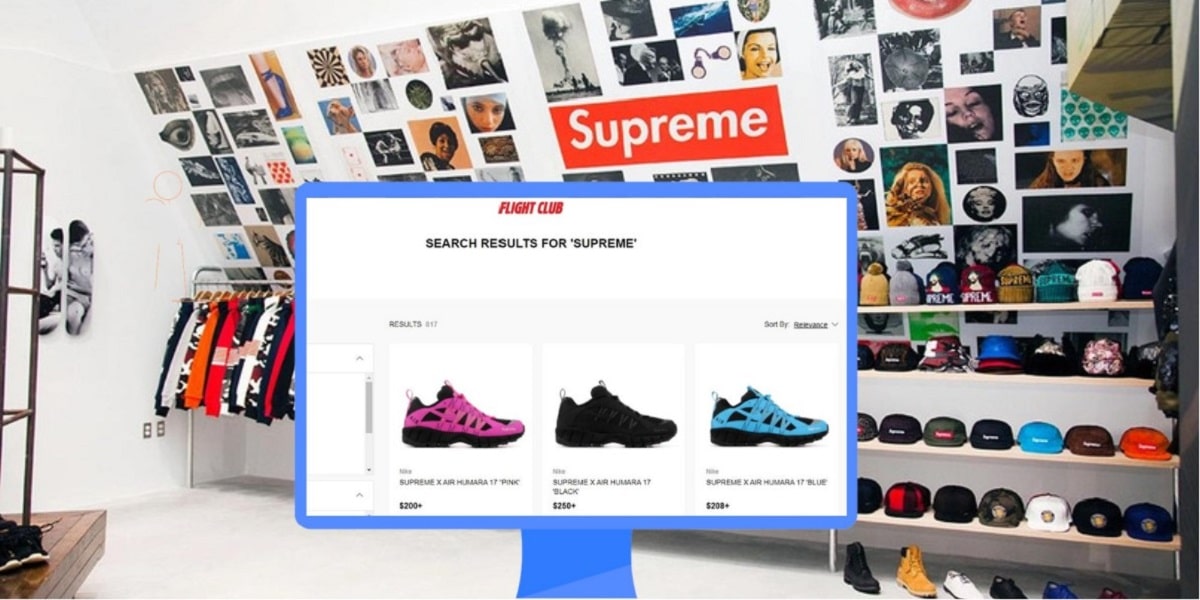 Supreme has co-branded products with many businesses. Supreme sneakers, T-shirts, hats, hoods, and skateboards are popular among young people. Here are some of the places where you can buy Supreme products.
Do you know where to buy Supreme items? Well, you can use any of these platforms to purchase Supreme sneakers, t-shirts, hats, hoodies, accessories, and much more. Most of these platforms have items that have similarly the same prices.
All you need to check is their convenience and how fast you can access the items. You can easily buy Supreme items from the platforms, resell them in your physical shop or even have a drop-shipping enterprise.
---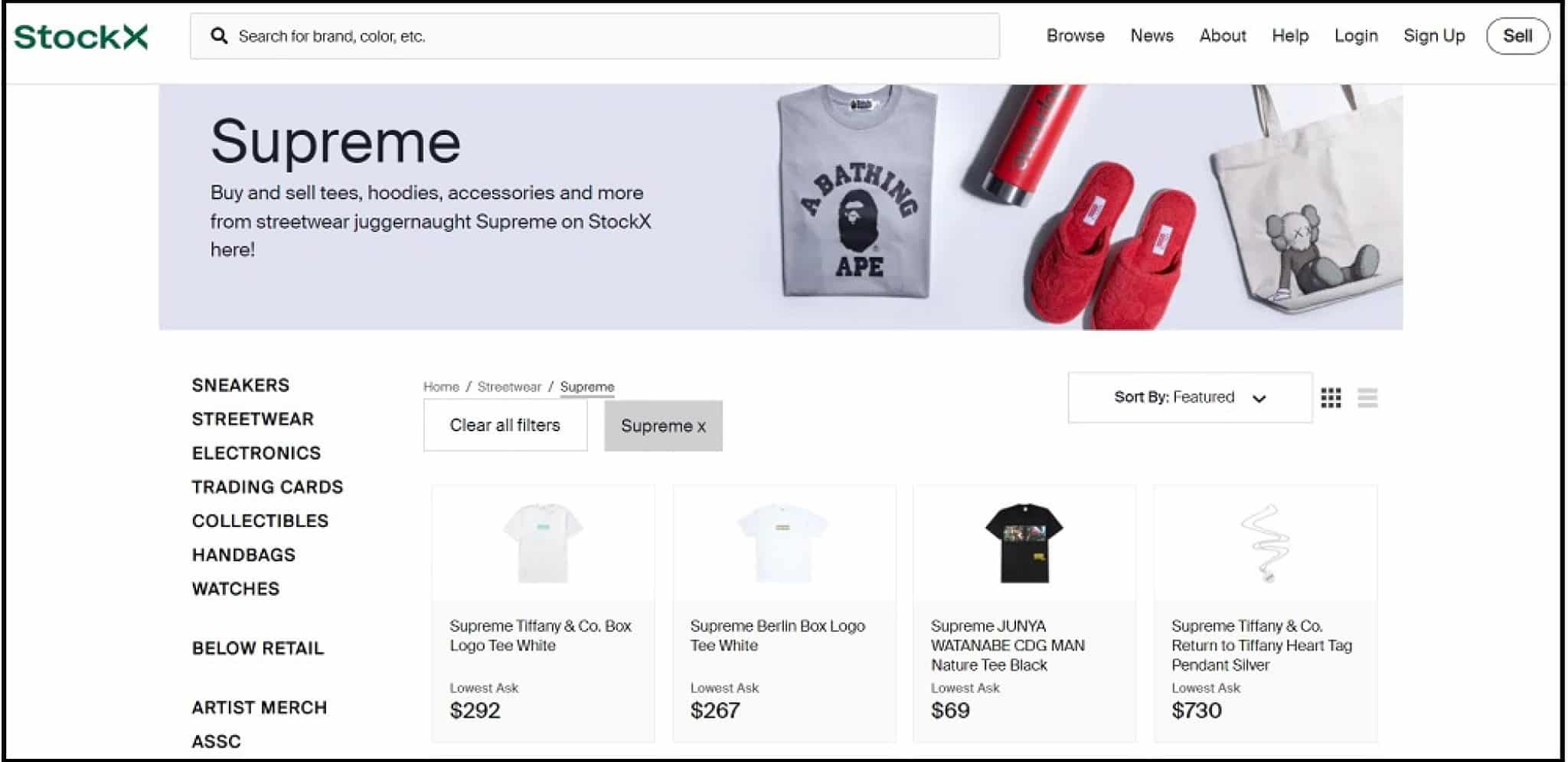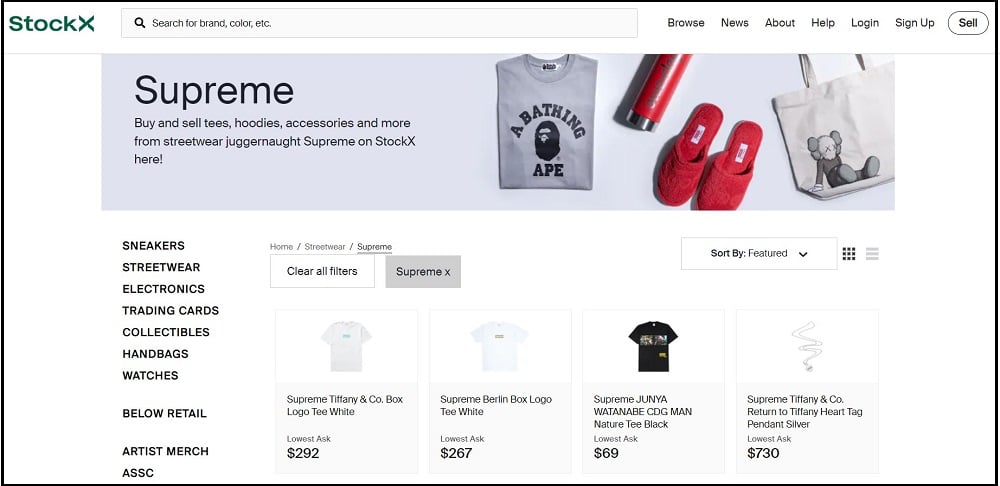 Supreme is a recommendable brand that features different types of items like sneakers, t-shirts, accessories, bags, dog food, trousers, hoodies, bottles, bottoms, socks, and much more. Hence, if you want to acquire any of the Supreme items, check StockX.
All the Supreme items prices are subsidized to ensure you can easily afford without straining. While buying, you can either bid on your price or buy at the specific price given there. This makes it easy to access the item. The item then gets delivered to you on the designated days. StockX works with the same analogy as buying stocks in the stock exchange market.
---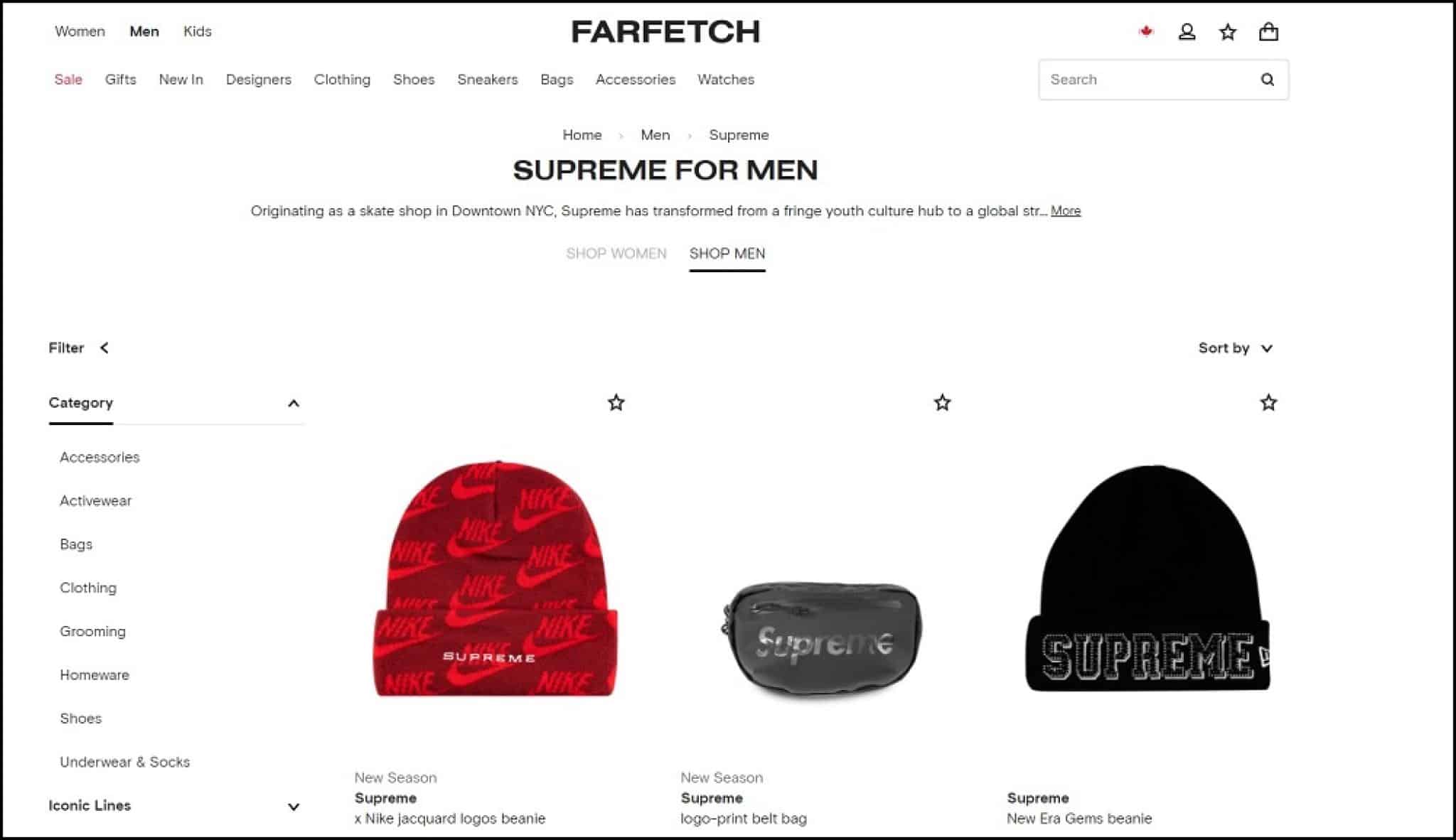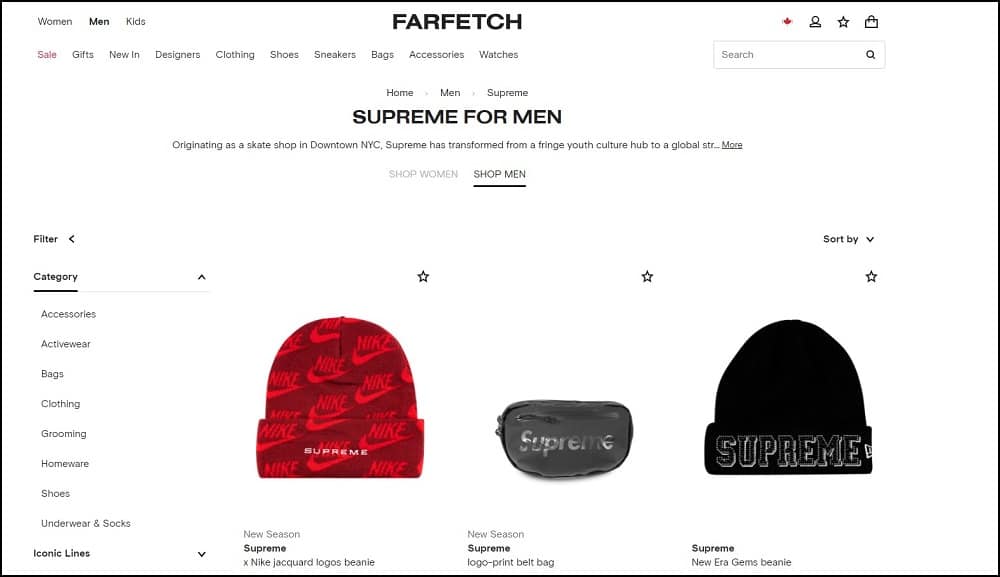 This is another ideal platform where you can buy Supreme items. You can get bags, hats, Marvins, t-shirts, shirts, hoods, jackets and much more. It is segmented into the female and male sections. Hence, you can easily find the right Supreme items for women and men.
Once you click an item, it features an elaborative description of the item's material, fabric, and other details. It also shows the import price to ensure you know the amount you will pay. You can then add to the bag or the wish list for later buying.
---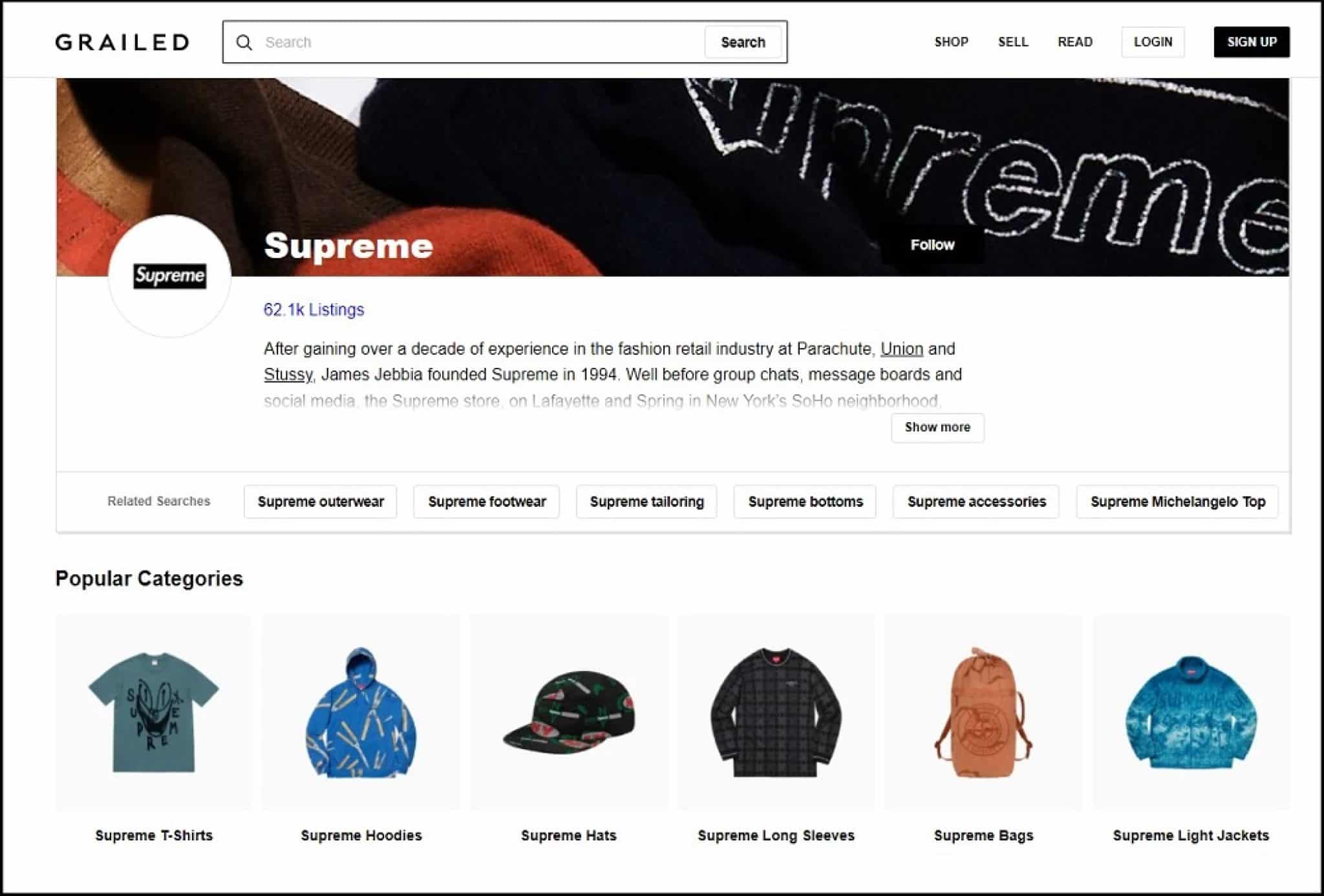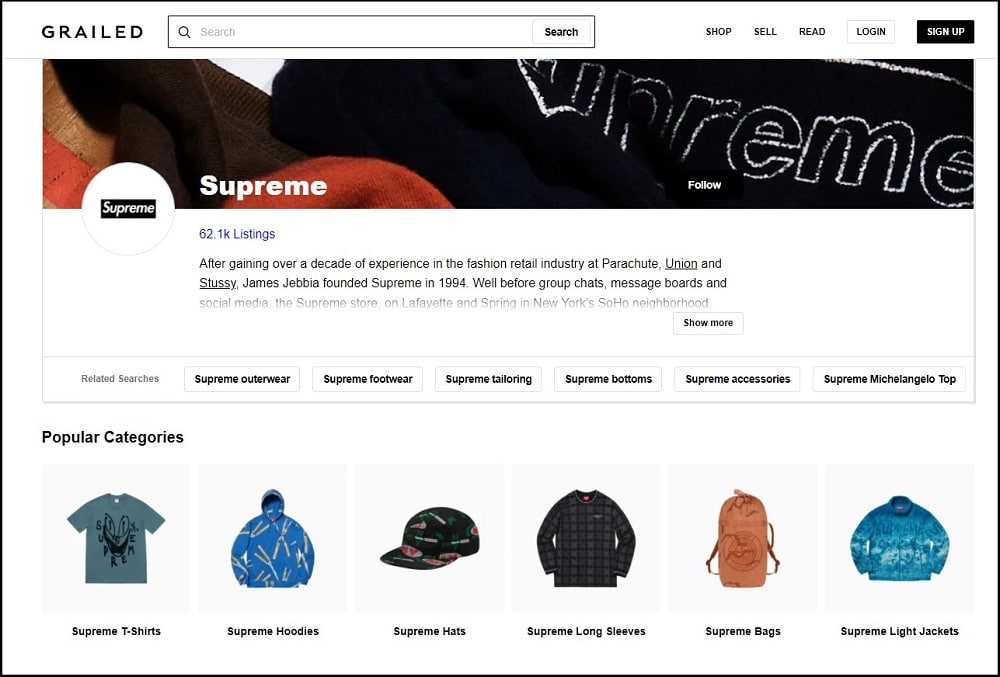 I am sure you have ever come across the Grailed platform. It is a reputable platform that you will enjoy using. On the platform, you can get Supreme items that range from hoods, hats, bags, t-shirts, sneakers, and much more. The platform has great filters that will ensure you get your specific item within no time. The categories will guide you on where to get certain items.
Furthermore, the items feature different images to ensure you check them from various angles. You can either purchase at that moment, send an offer, or message the seller. As easy as that! You will get the specifics of the item before buying. The platform carefully checks the item before shipping it to you.
---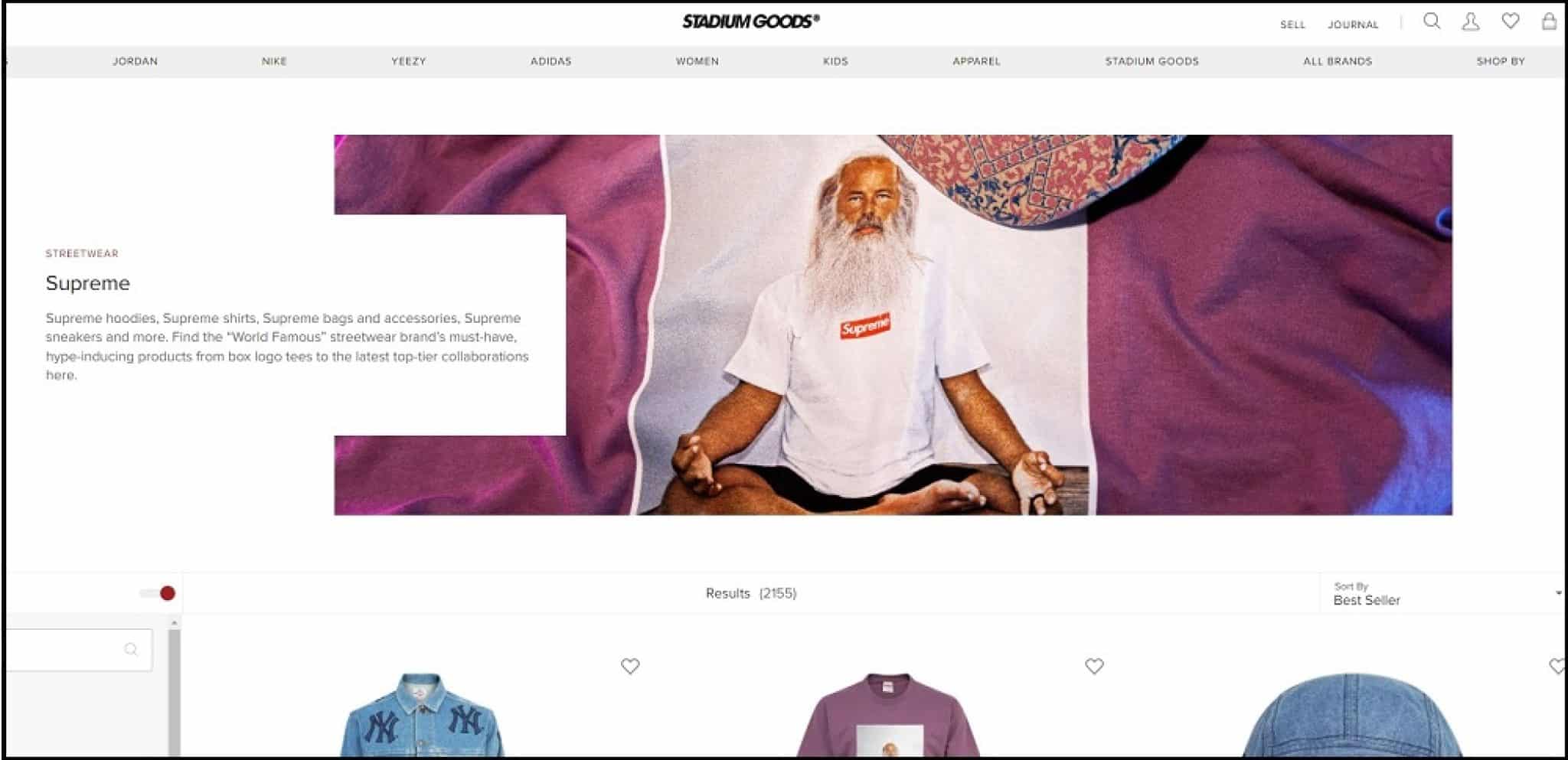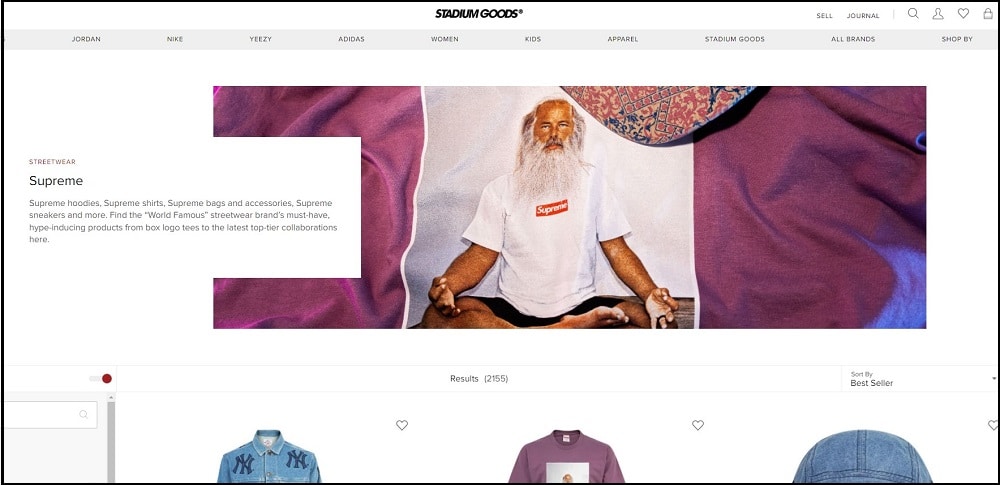 This platform features various Supreme items like hoodies, shirts, bags, accessories, and sneakers. The Supreme items are one of the best that you should acquire. Click on the specific item that you want, then purchase.
You get a short description of the item, and you can then buy immediately. All the items are specially authenticated to ensure that they deliver the right items to you. You also get some related items that you can also consider buying. Supreme items will never disappoint!
---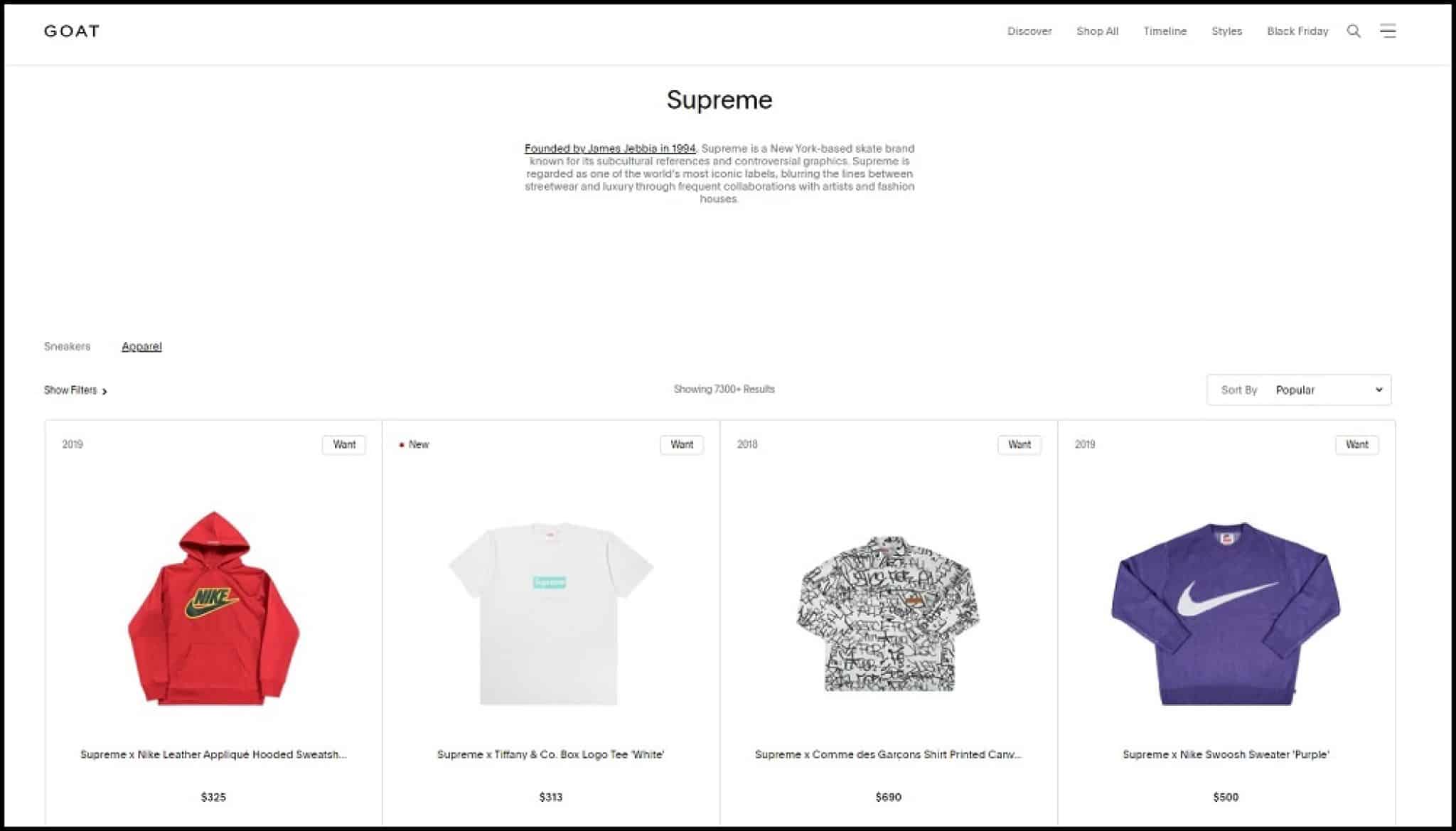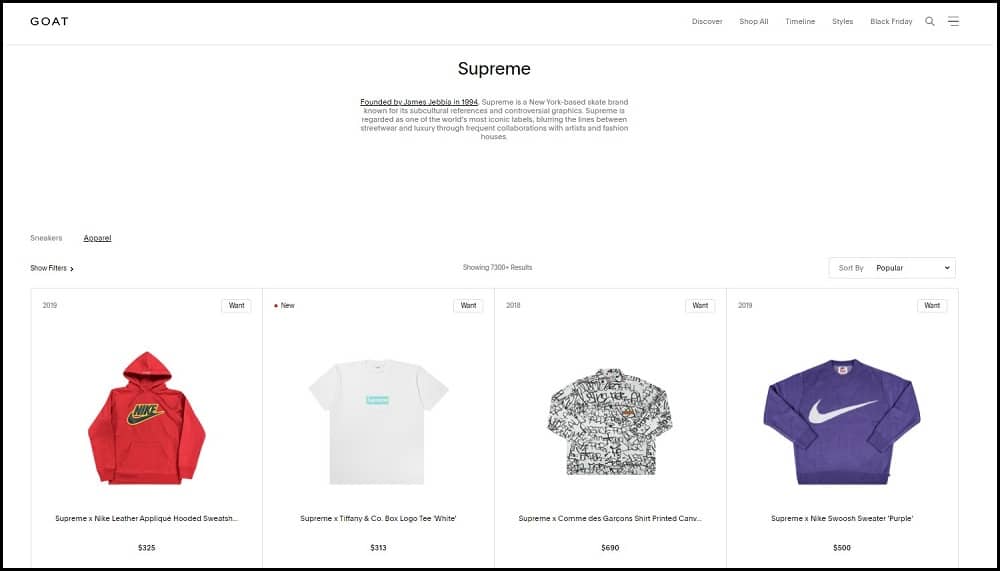 Supreme is a reputable brand that has been in existence for a long. You will get a great item for yourself, a family member, or a gift for someone. Supreme is regarded as one of the most iconic labels.
On the platform, you can acquire Supreme hoodies, jackets, t-shirts, sneakers, accessories, hats, and much more. It is simple to navigate through like any other platform. If you click a certain item, you can either buy a new version of the item or a used one!
Be assured of authenticity when you buy an item from the platform. There is also a buyer protection policy that protects you when purchasing any item from the platform—no more worries about it.
---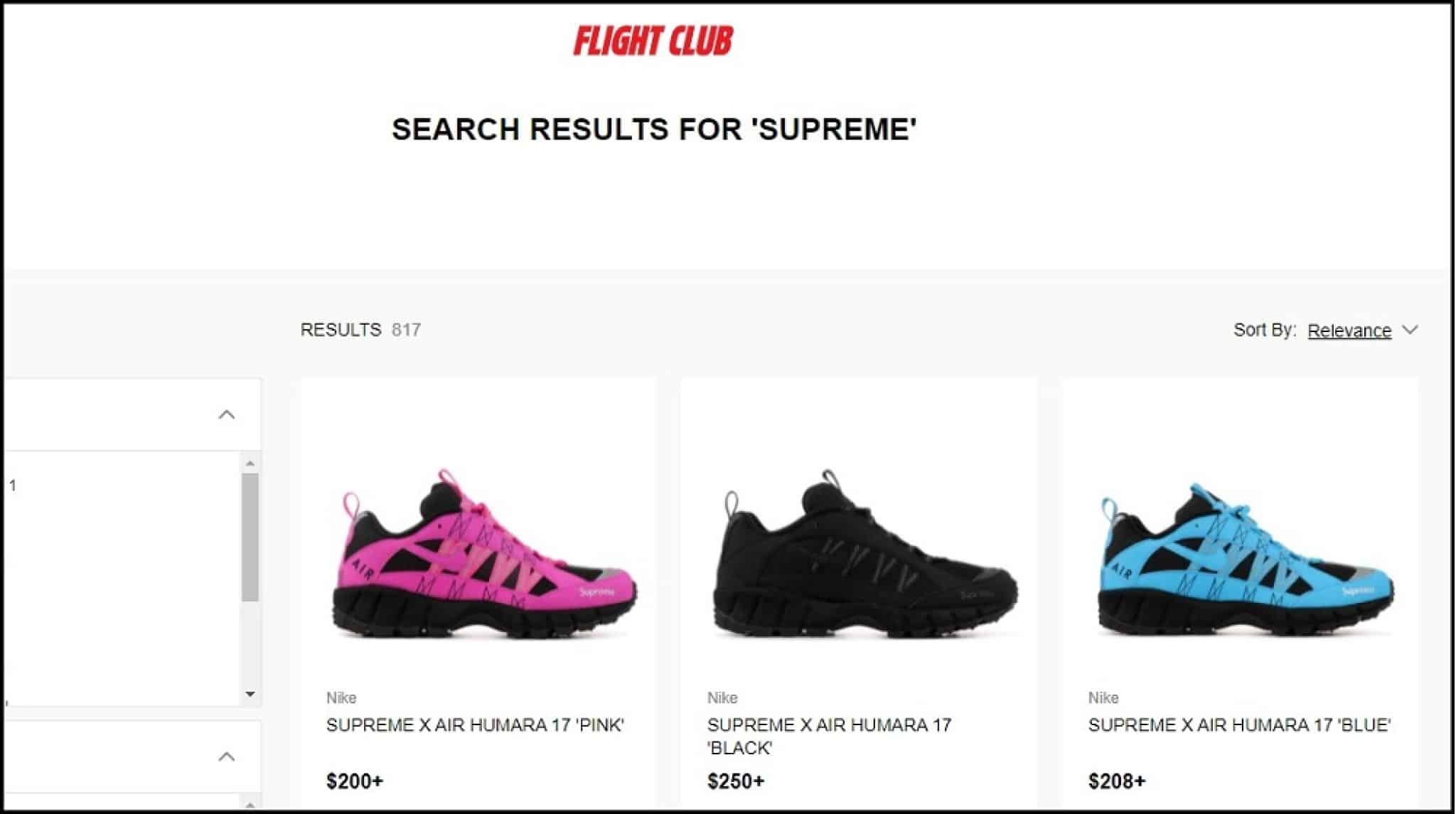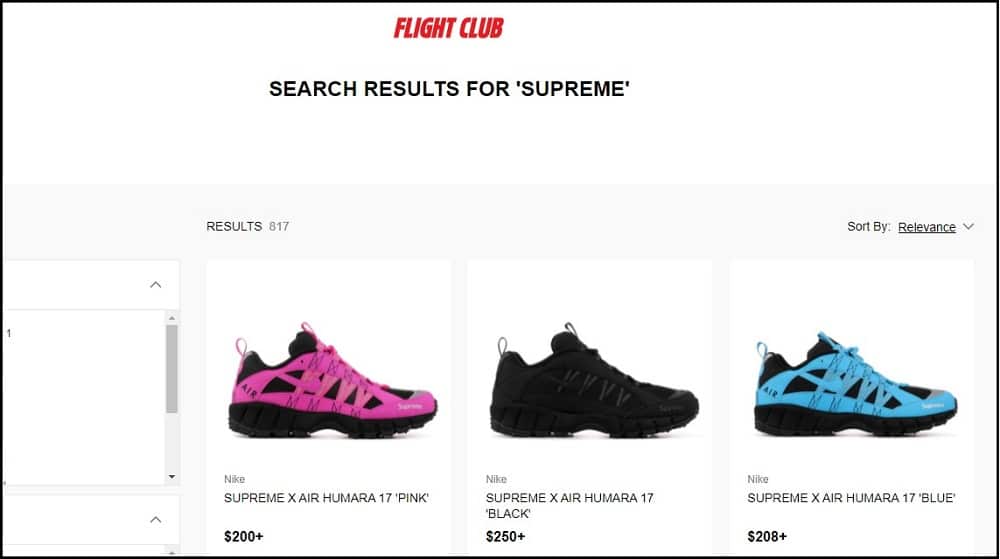 Flight Club is one of the best platforms that you can use to get the best Supreme sneakers. They are specialized in providing the best latest sneaker. You are assured of getting nothing but the best. Click on the specific sneaker and get details about the item.
You can either buy a used item or a new item. You can then make a sober decision on whether to buy a specific sneaker or not. However, if you want the latest sneaker, try to access the platform as soon as possible. It is highly preferred by many sneaker lovers.
---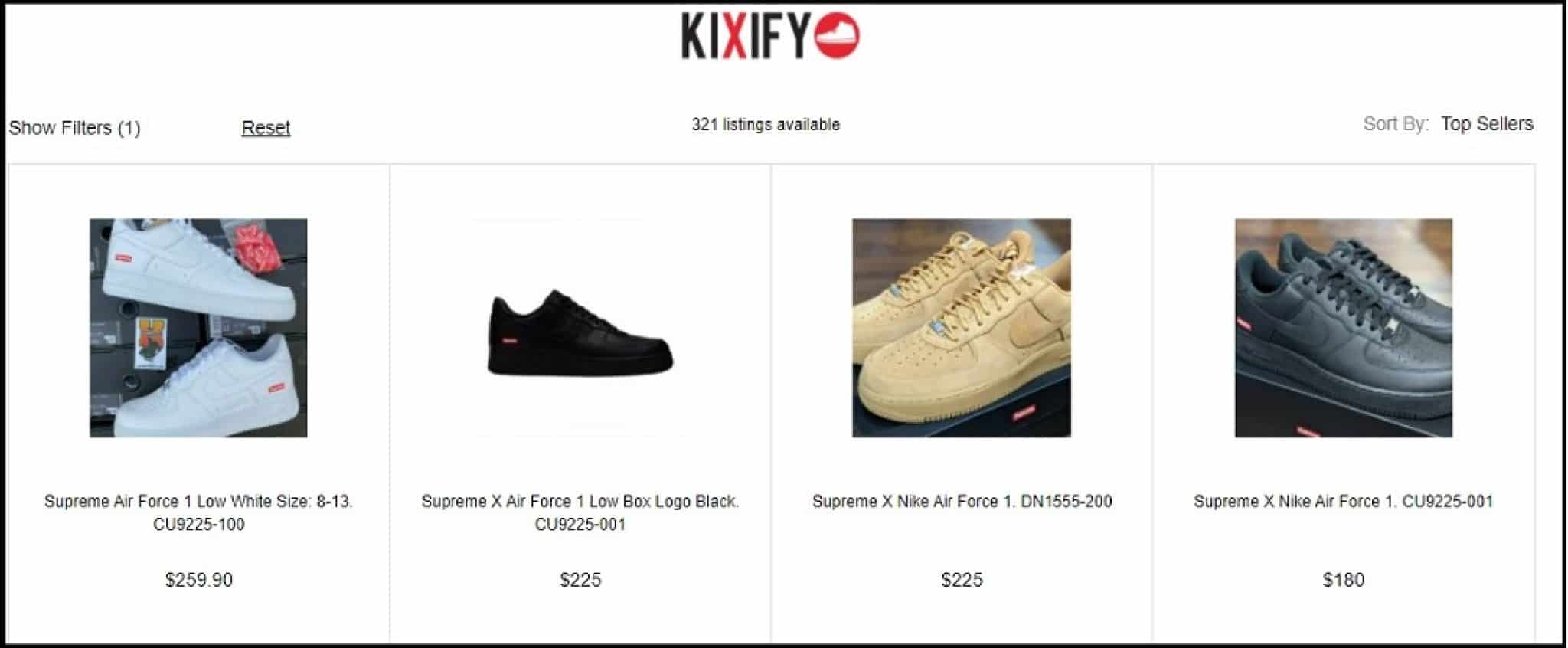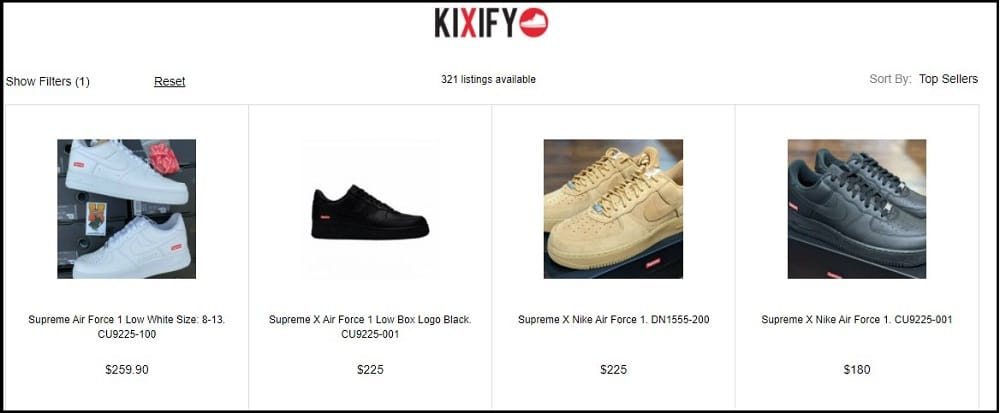 Just like Flight club, Kixify also specializes in selling Supreme sneakers. However, there are also some other sneakers brands. However, if you are anticipating getting the best Supreme sneakers, consider Kixify. Like most recommendable platforms, it has buyers' protection to ensure you are protected while purchasing on the platform.
Also, all purchases made are protected using the PayPal buyer protection and money-back guarantee. Hence, you are guaranteed before you get your item. Additionally, you are protected from checkout to delivery. You can either decide to buy immediately or make an offer.
---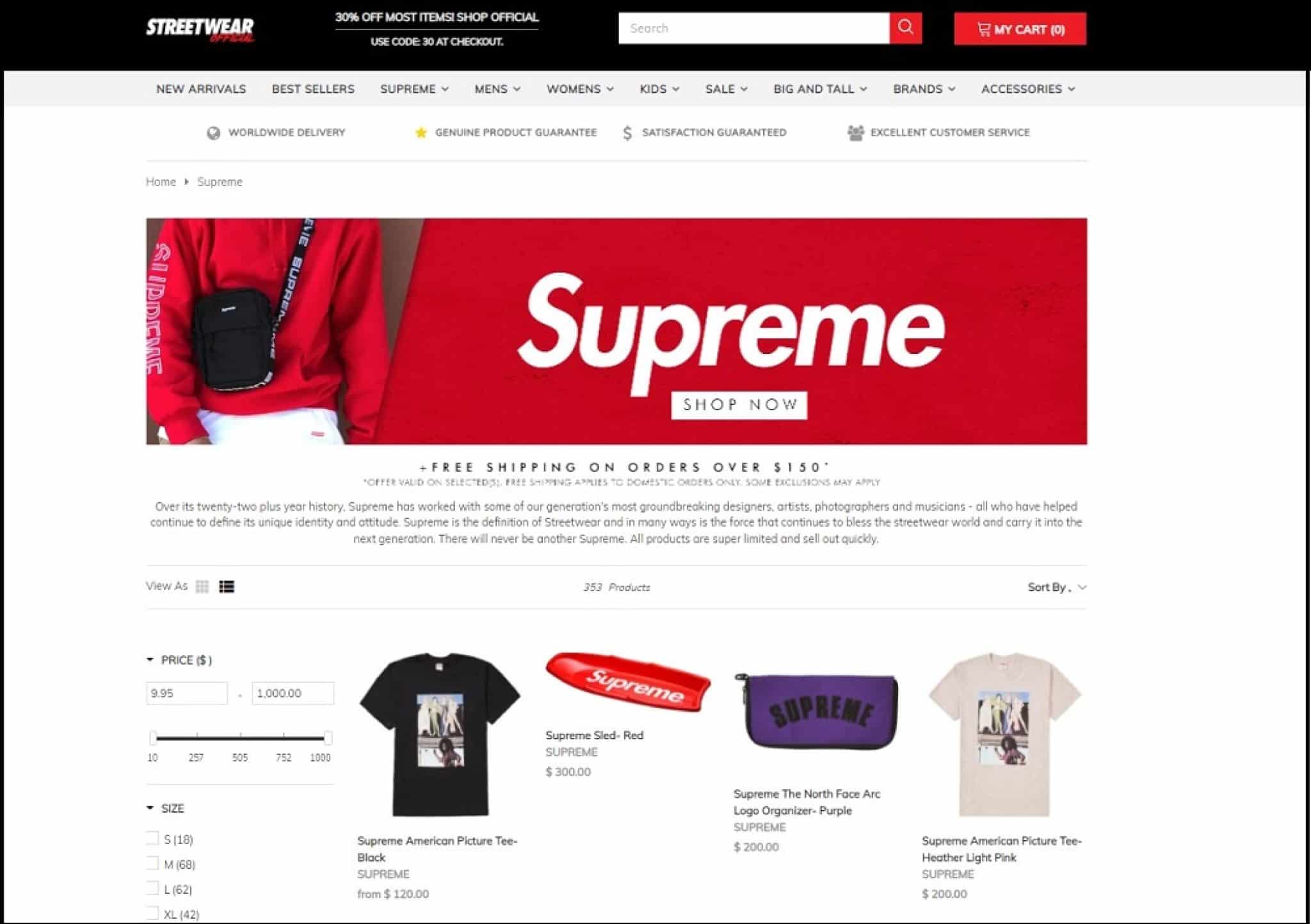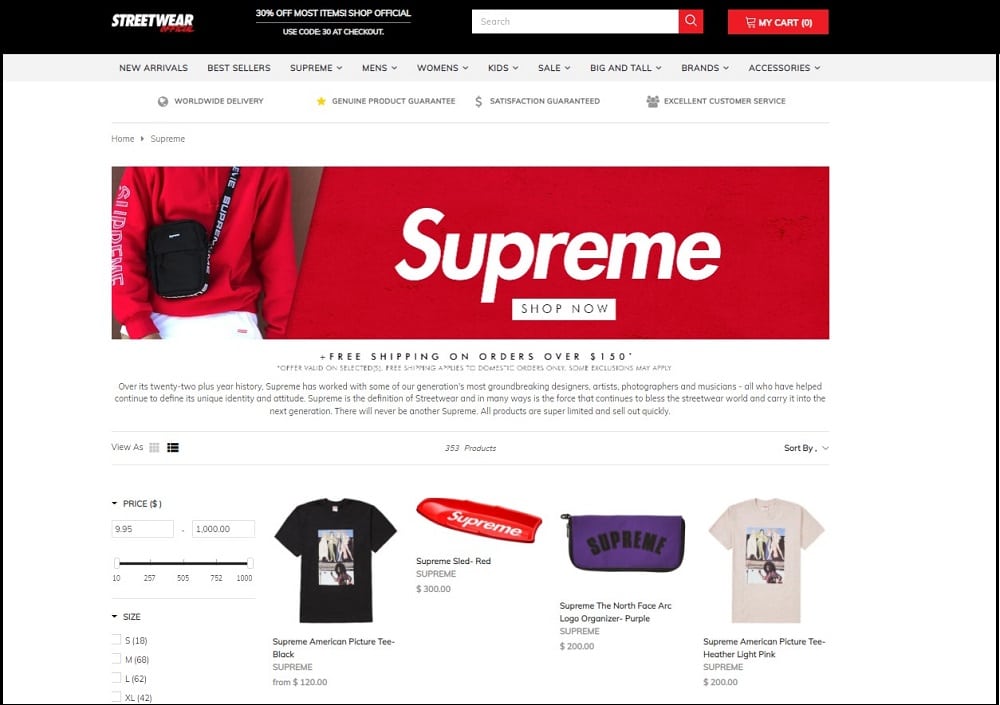 On this platform, you can buy some peripheral Supreme products. Unfortunately, there are no Supreme sneakers on the platform. You can get t-shirts, accessories, hoodies, bags, Marvins, and much more.
Supreme has grown over time and features the best quality items. Hence, if you are looking for Supreme products, consider Streetwear's official platform. You will be pleased by the items. Streetwearofficial accepts Visa, Mastercard, Paypal, Amazon, and other Express cards. Your safety is assured while using the platform at all times.
---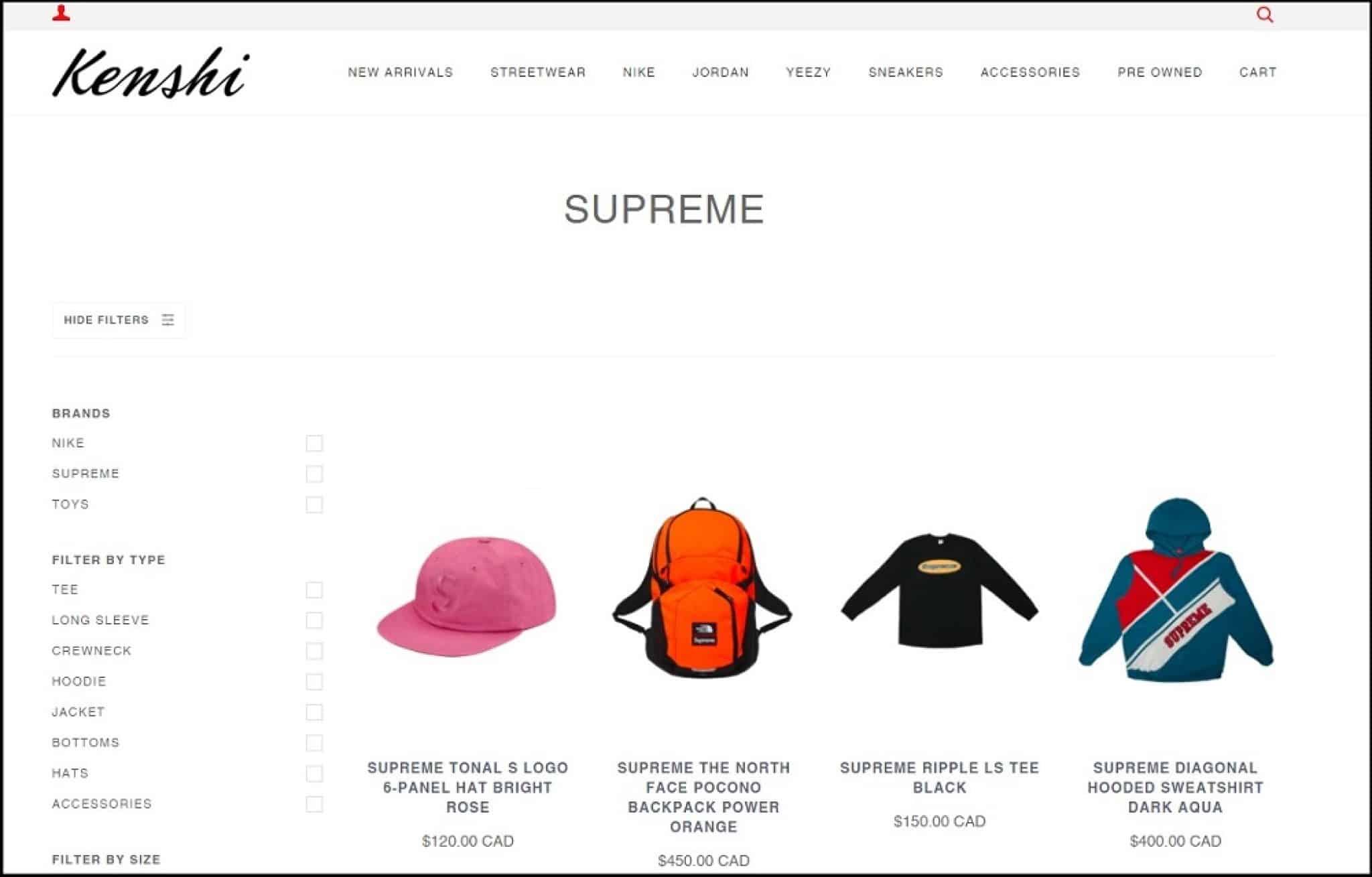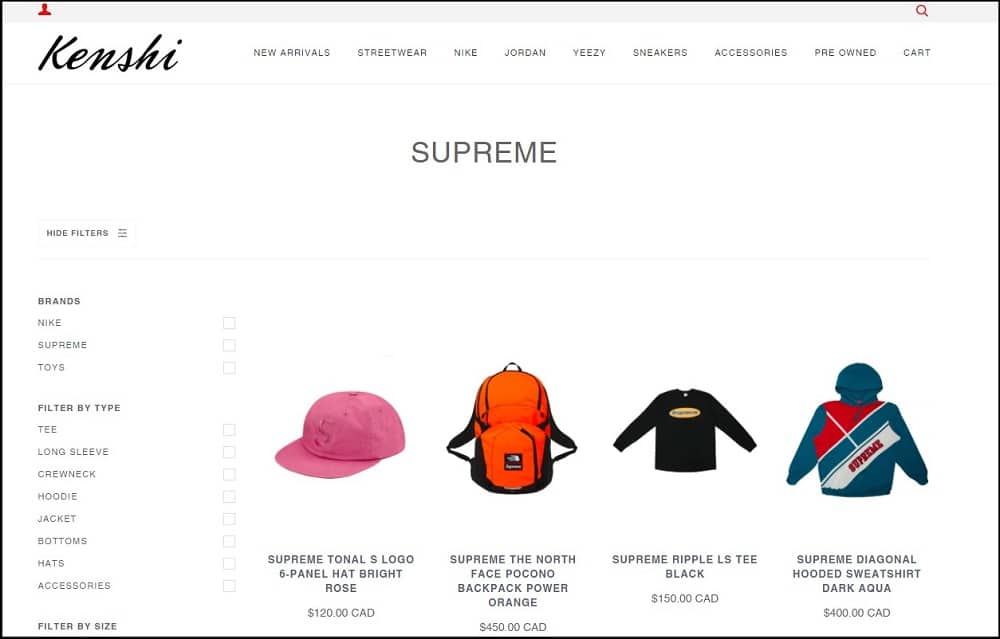 Kenshi is another platform where you can purchase Supreme items like t-shirts, some sneakers, hats, bottoms, hoods, water bottles, and much more. Even though it has some sneakers, they aren't many, so if you are looking for a variety, you can use Kixify or Flight club.
Click on the item, and you will get a brief description of the item. The items are 100% authenticated to ensure you get nothing but the best. In some special cases, can you return items once delivered? Hence, ensure to read the buyer's policy well. You can also sign up for the newsletter to be updated on the new arrivals.
---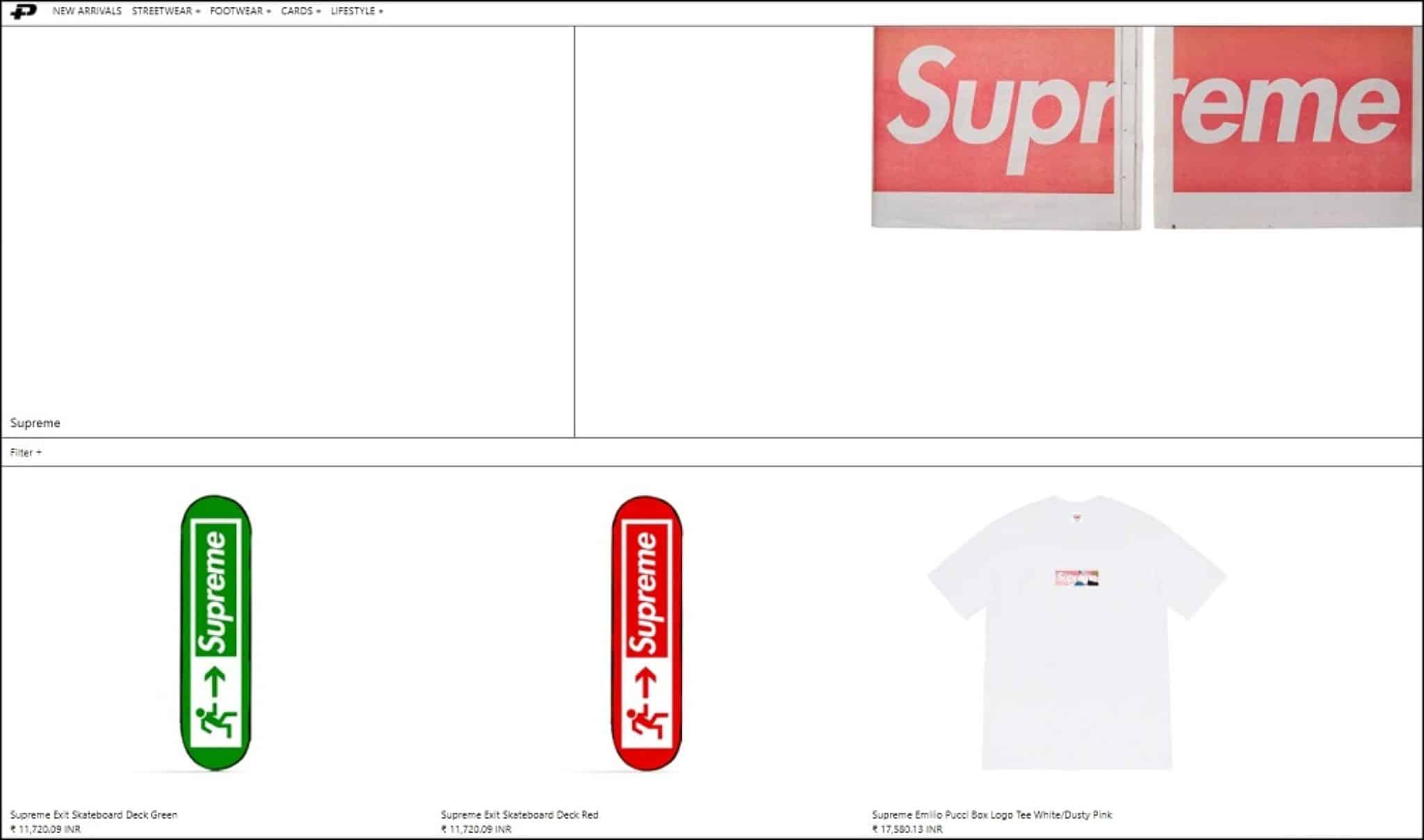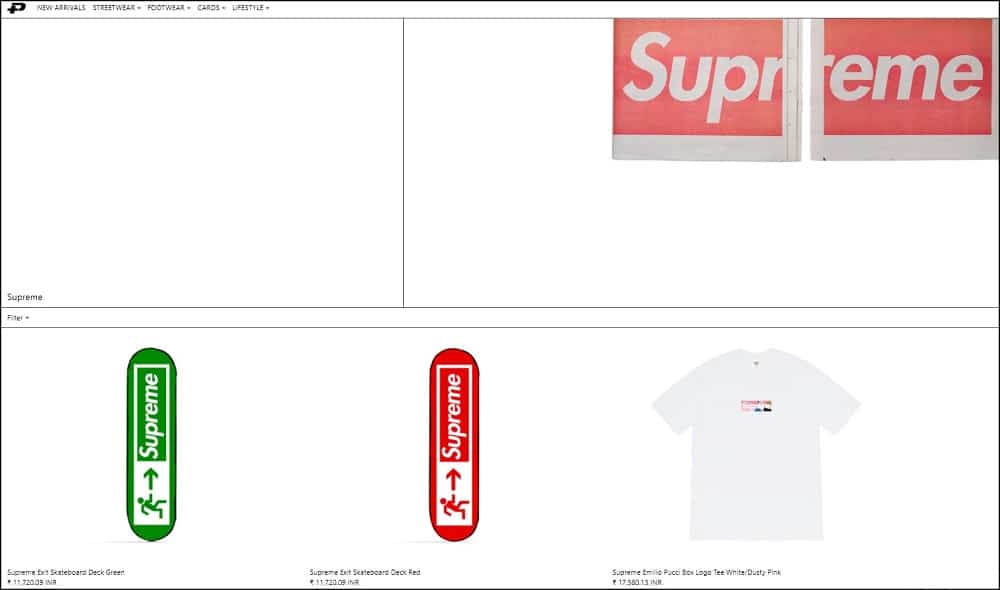 This is another ideal platform where you can get the best Supreme items. At times, they even provide free shipping for items worth more than $300. Hence, that can help save you a lot. All the times are authenticated to ensure you get the best materials that you asked for. You need to create an account, then add the specific items to the cart.
This will help you to get the item at your convenient time. This will ultimately get to increase your Supreme item stock. You can buy t-shirts, footwear, streetwear, hats, caps, and much more. Get the best items effortlessly.
---
Get Supreme items effortlessly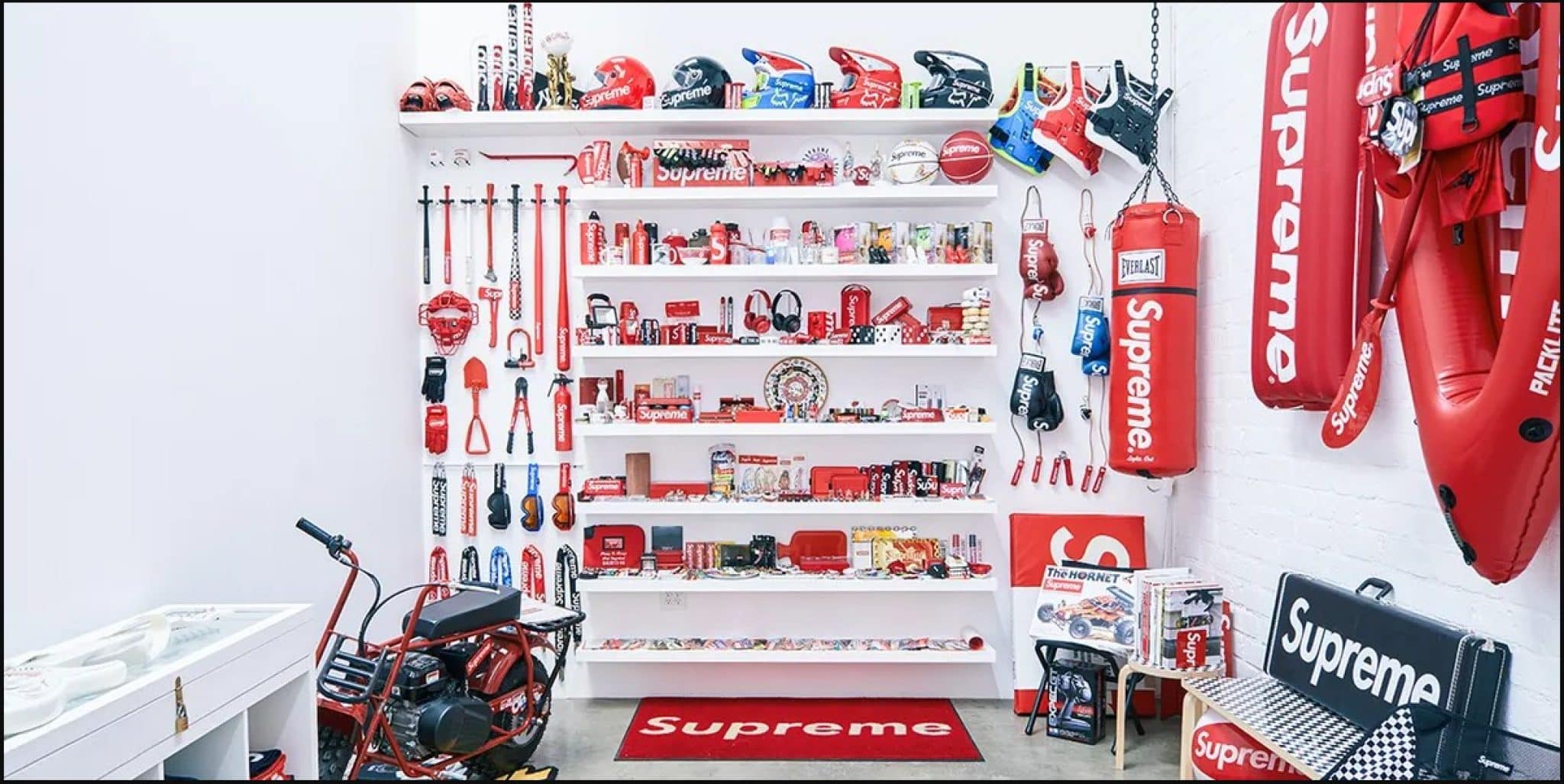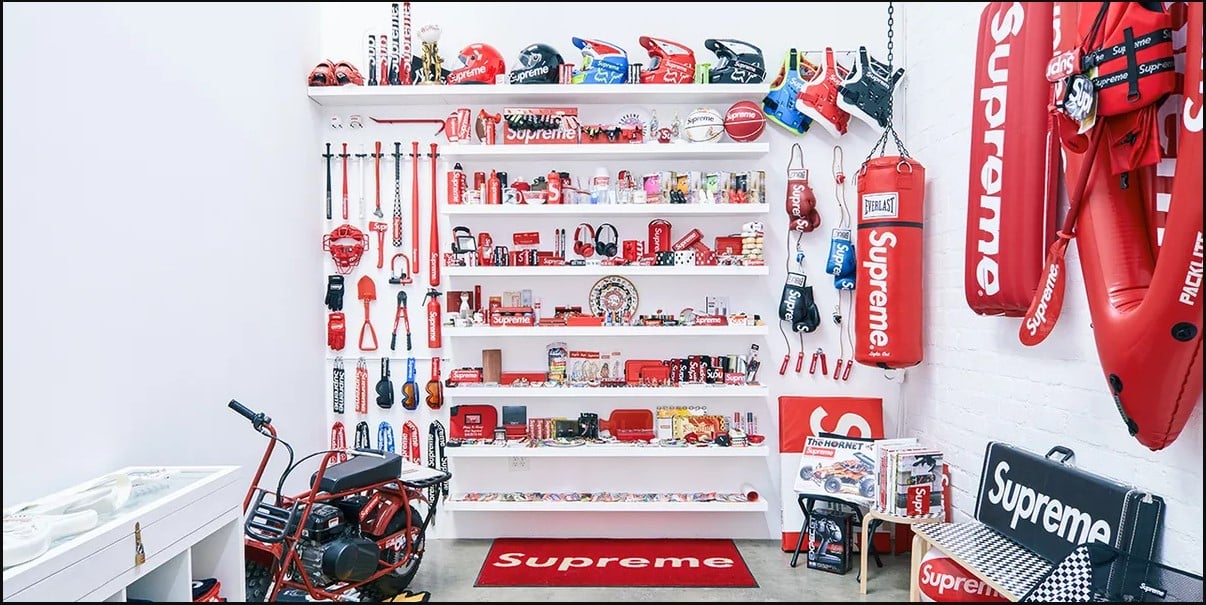 All these platforms are credible, reliable, and great. All you need to do is to open an account, choose the specific item that you want, and purchase. You will get a great collection of Supreme items on this platform that you will appreciate having.