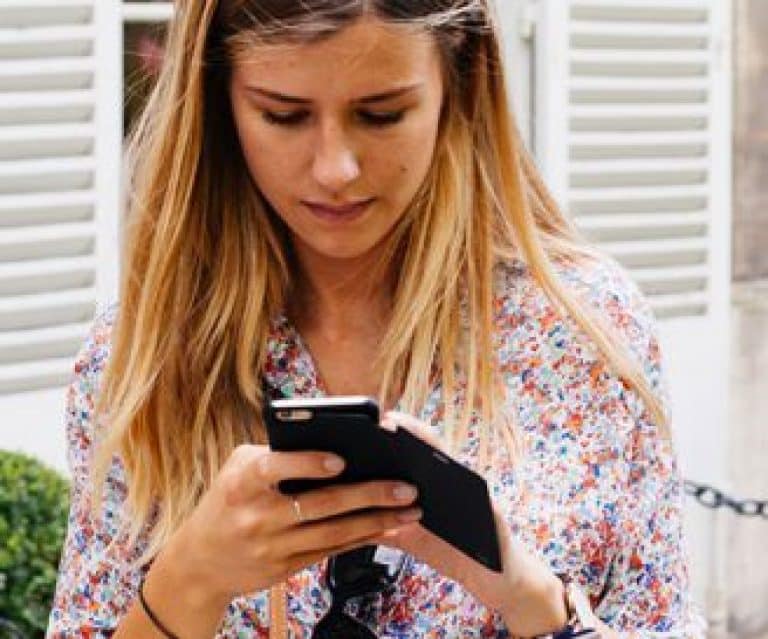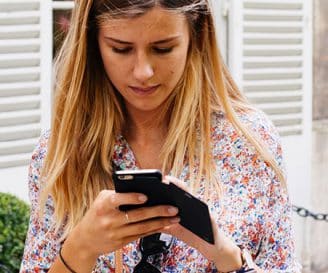 Online marketing enters into a new phase featuring bloggers and social influencers. It's not about hanging a huge billboard showing skinny models anymore, or not even announcing collaborations with celebrities.
In the times of customer reviews, social media and the selfie generation, people want to hear from real people. This is why influencer marketing is becoming so powerful.
What does influencer marketing really mean? It is NOT about a branded content – in fact brands have very little control over content featuring their products.
Influencer marketing is the practice of paying for social proof. Brands work with everyday people who have an interest in – and are willing to – promote their products. These people are unbiased and have no vested interest in seeing the brand increase their sales; their only value to the brand lies in the fact that they organically have the one thing all brands are clamoring to get – the attention of a very targeted audience. It is often the case that a brand will have to woo an influencer and provide him or her with a compelling enough reason (usually a great product and money for endorsing that great product) to present the brand's product or message to the influencer's hard-won audience.
– quote taken from The Shelf.
I collected few examples from the fashion industry – it's one of the most booming one due to high increase in fashion and beauty blogs. Scroll through the instagrams and let me know in the comments below which one you're familiar with!
---
Product Launch
There's no better way to inject excitement about an upcoming product than sneaky (planned) product leaks that were posted online "by mistake". Bloggers find it extremely cool to be able to test out the product first and share their thoughts immediately. It's a great strategy to create instant buzz over the product or brand and reaching huge crowds.
Building momentum in advance of a launch is an easy way to get people talking organically about your brand, and sharing without giving away all the details builds expectations about what's to come.
– Cory Edwards (Adobe)
Ralph Lauren's Tiffin Bag was one of the most seen item during New York and Milan Fashion Weeks. Their marketing department used the power of fashion bloggers' Instagram accounts wisely by distributing those $3,000 bags to most influential bloggers such as Chiara Ferragni (The Blonde Salad) and Chriselle Lim and letting them post their looks:
Just look at how many likes this one photo generated!
People tagging their friends in the comments generate greater word of mouth.
Does this seem like an expensive campaign to Ralph Lauren? It's about knowing who to engage in your product launch – it's a numbers game. Just look how much engagement those few posts created! (Shame the bag itself is not available until April 2016…;))
Sometimes simple blog posts or posts on social media can generate more interest to the website than a press kit sent out to pricey PR bureaus. Take a look at Elin Kling's blog post from "The Wall" talking about new collections from Net-a-Porter:
---
Behind the Scenes
Famous snaps from the backstage of Victoria Secret's show are no longer so desirable – these days fans want to take a peek at everything – getting ready for a photo shoot, packing, unpacking, working out in the gym, checking out shoes in the showroom. Companies let a bit of their confidential information available for the sake of new user-generated content and buzz:
PeaceLoveShea wants to show her fans the new nail polish and mascara from L'Oreal using special hashtag #LaPalette.
---
Video Content
Images tell more stories than words, but video is hip these days. Here bloggers and vloggers (those active on YouTube) also stand out – and it's not that "film in my room" video quality. Brands take collaborations with influencers and ambassadors seriously, producing high-end movies.
Beauty cosmetics brand SK-II launched a video production with Criselle Lim where she shared her life story of fear of becoming a mother: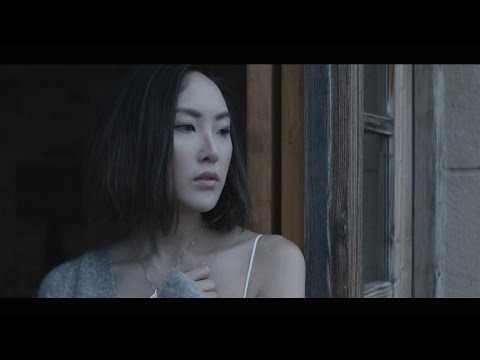 Check her YouTube page to see how many views the video generated! Criselle uses the right hashtag of the campaign #changedestiny as well as posts the link to the SK-II landing page and their YouTube page. Well done!
Lovely Pepa went on a trip to Nairobi with Caroline Hererra to promote their limited edition of the new fragrance CH Africa. The end result – a lot of gorgeous photos of beautiful African landscape, notes from her trip and at the end – a rather tacky video with the "Cheerleader" song in the background. Her blog post, written in very simple words, yet in two languages, features a very clear call to action – visit CH website, buy their fragrance and win the same trip. Easy, perhaps sounds too cheap, yet powerful – the post itself was shared on Facebook 257 times!
---
Collaborations
When it comes to fashion, it's very easy to come up with new collaboration ideas. New collection line, limited shoe collection, new accessories. Some of the bloggers grew to such numbers, that they launch their own lines. The best example here is probably mentioned earlier, The Blonde Salad. This Italian blogger is just 28 years old (!) and already named by Business of Fashion as one of the most influential personalities of the international fashion world. She's been featured on all biggest fashion magazine covers, fashion shows and I'm not even listing here her following on social media.
Chiara followed her passion for fashion and launched her own shoe line at http://www.chiaraferragnicollection.com:
Chiara Ferragni is now a fully operating online store and her fans are crazy about funky shoes posting their own snaps with #chiaraferragnishoes:
Talking about shoes and collaborations, mentioned earlier PeaceLoveShea co-designed a special shoe line for Steve Madden. Shea has her own lookbook, videos and social posts on Instagram inviting her followers to show how they wear the shoes.
LovelyPepa was chosen as an ambassador for both Mango and Seat – two Spanish brands that were in sync with her nationality and passion. New Seat Mii by Mango (special edition of the car) was a great choice for this fashionista! Pepa posted a lot of photos of her new dress from Mango as well as "backstage" shots from the day of producing the video.
Lovely Pepa SEAT MII BY MANGO from Lovely Pepa on Vimeo
#OOTD
Which stands for "Outfit of the Day" or "Look of the Day" if you will. Just type in the hashtag anywhere and you know what I mean. Simple posts shot "randomly" as a fresh piece of styling advice for the day. "I'm wearing this and this today", "Great start of the day with x" – too easy to be true? Just look at the number of likes under this post – influencer marketing is really not rocket science!
---
Sponsored Posts
The difference between branded content and sponsored posts is that the latter is created by the blogger herself/himself. And they're not so intrusive. What I mean by that? It's not that "our product is the best" message thrown at your face. Fashionistas often promote places where they eat out, go out, or enjoy their holidays at – it's about being out there 24/7 and the more you share, the better!
Just another food post on your Insta wall? I think 90K likes say enough… great view, gorgeous food, summer feeling… and oh, @smithhotels in the description;)
Aimee <3 ricotta pancakes from The Nomo Soho – look how she tagged the location above as well. Clever! I'm not focusing here on "standard" influencer marketing posts – I mean bikini hauls, shopping trips, product reviews or giveaways. Just visit YouTube and start typing in "glossybox", "hauls", "challenges" – it's full of videos made by bloggers themself. As genuine as they look like, most of them are sponsored – otherwise, why would this tiny, skinny chic be challenged by Harley Davidson to ride this heavy motorcycle through dry roads?
---
Tips and Tutorials
Nike is THE ONE example you should follow – not just for a great illustration of influencer marketing in practice but also for great workout and lifestyle tips. It's not always about working out in the gym – Nike engages a lot of local bloggers that go outside and do what they love – wearing the eye-catching swoosh. The Blonde Salad shared few posts from different places of the world – her hometown Milan, New York or LA:
Local French blogger Anne Dubndidu posts a lot of short workout movies including hashtag #WeGetSweaty as well as photos from her group fitness sessions:
Reebok is also following the same strategy – involving influencers and giving them challenges. LovelyPepa (yes again!) posted a series of workout and post-workout stretching tutorials just before the summer time.
---
Events
Influencers are also available offline – guests visits to the showrooms, fashion shows, opening parties, birthdays, and meetings with other bloggers and fans. Harrod's organized its Digital Style Summit inviting eight fashion bloggers, including Wendy Nguyen of Wendy's Lookbook, Tuula Vintage blogger Jessica Stein, Veronica Ferraro of The Fashion Fruit, and Carolina Engman of Fashion Squad who were styled in a look that included a leather item from Harrods' in-house fashion brand Harrods of London.
Thanks for staying with me until the end of this post! I hope you enjoyed it! As this was only about the fashion piece, more blog posts on influencer marketing are coming up!