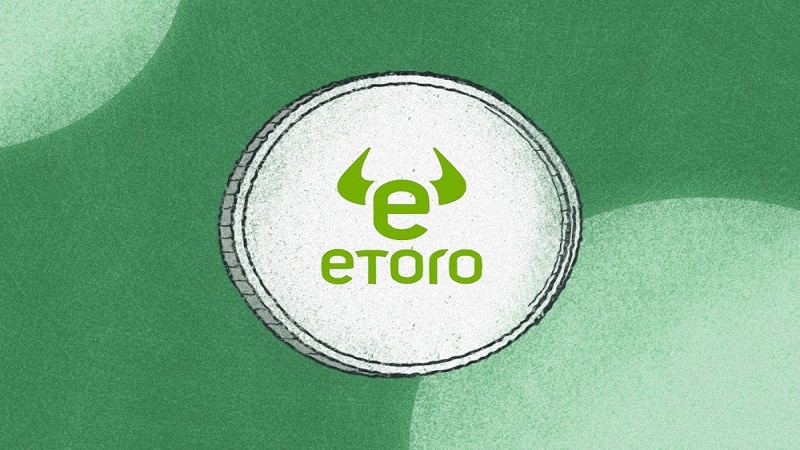 Delivering high-quality customer service is one of the primary objectives of every company. Remember, it's only by doing this that you can better build meaningful relationships with your existing and potential clients.
This is why you must streamline business communication with your customers as better handling of calls allows you to better deal with any issue. As a result, this will give you the much-needed boost to outperform your competitors.
According to Drop Cowboy, managing your business phone calls better isn't as straightforward as you possibly assume. This is why you must prioritize call management to maintain a productive relationship between you and your clients. If you're uncertain about the best practices to manage your business phone calls better, this article is for you. Let's get started.
---
What Is Call Management?
Call management refers to systems and processes adopted by businesses that enable better handling of incoming calls. These practices help ensure clients get prompt and satisfactory feedback on the calls made. It also monitors callers to foster a productive relationship between you and your existing or potential client and boost client retention rate.
Effective and efficient call management allows you to better handle, monitor, and collect useful information about incoming calls. Therefore, you can better manage your customer business calls in the future, boosting client relationships and helping you reach your targeted company goals.
---
How Can You Better Manage Your Business Phone Calls?
There are lots of tricks on how you can better manage your business phone calls. Here's a look at some of them:
1. Answer As Fast As Possible

According to Power Dialer, picking up your existing or prospective client's call is crucial because they'll feel you're eager to speak and listen to whatever they've got to say. They'll also see this as a reflection of the quality of service they should expect and will determine whether to do business with you.
This is why you must always answer your prospect's call within three rings. And with a ring taking around six seconds, this means waiting for around 18 seconds to avoid catching the caller off-guard and unprepared for the call.
After picking up the call, never use filler words such as 'ahhh,' 'ummm,' or any other pointless sound as this makes you look as though you don't know what you're doing and aren't ready for the call. Instead, you want to sound confident and competent.
2. Invest In Modern Technologies
It's a fact that every business owner strives to offer their customers the best possible quality of service. You can realize this dream by investing in modern technologies such as automation tools that allow you to reach out to as many clients as possible within a short time.
This is why you need to invest in an automated system to help you better reach out to your potential and existing clients via phone calls. Using an automated tool has the edge over a manual approach because it reduces the idle time in between calls. As you know, time is money in business, so you want to make the most out of every second you have.
Another advantage of the automated power dialer is that it saves you the hassle of needing to hire a lot of workers to communicate with prospects.
This translates to reduced labor costs for your business without compromising the management of business calls. In addition, automating the dialing ensures that your clients don't have to wait for very long before you reach out to them. This saves you from losing clients, something that might negatively affect your business.
3. Qualify The Caller
Before you even ask the caller what help they want, it's important to first qualify them. This entails getting the caller's requirements and getting all their contact information before you do anything else. Having these valuable details with you will come in handy in the future when you want to make a follow-up inquiry.
When qualifying the lawyer, don't open new conversation the caller didn't even ask. You also shouldn't go into discussions about products or services you don't have in stock.
Instead, you should cleverly change the topic and introduce another interesting topic that can also catch the caller's attention. With that said, make sure not to share unnecessary information that the caller hasn't requested in the first place.
4. Take Note Of Client Feedback
If you're committed to building a successful business, it's crucial you take the time to listen to your customers' feedback. You must listen because if the caller feels like you're not listening, they won't be as willing to open up about what they need.
When speaking with a client about an issue they've experienced with your products or services, take note of the details. You might want to follow up later with another question or two in order to get more details on what went wrong. This will help you improve your product or service in the future so it doesn't happen again.
It's best you take customer feedback through calls as this allows them to be free and open up whatever issue they might be experiencing. You can then get the chance to immediately come up with a proper solution for whatever criticism they have. Doing this will, in the long run, enhance the business-customer relationships.
5. Have The Right Team Staff
You can't better manage your business phone calls without the right staff that can responsibly handle calls from your customers. Remember, having the right team can make all the difference in how you manage your business phone calls. This is why you shouldn't look to only hire any employee who can answer phone calls. Instead, you need to hire the right person who can handle all of your incoming calls, whether they're inbound or outbound.
The staff who handle your business phone calls can make all the difference when it comes to customer service and sales. Having a good team means having people who are friendly, knowledgeable, and professional.
These are qualities that any company would want from their customer service representatives, but it's especially important for businesses because customers will be looking for these qualities before they buy anything from a company.
6. Properly Train Your Call Center Agent
After hiring a team of skilled and professional call center agents, you should go the extra mile to make sure they're properly trained. It's important to prioritize this because call center agents are the face of your company to the customer. Knowing this, the best thing to do is to ensure all your call center agents are trained properly, so they understand how to best treat calling clients.
During the training, you shouldn't forget your company's mission and goals. Your call center employees need to know what their role is in helping achieve these goals. You should also train them to know what makes your company unique, along with any special policies or procedures that apply specifically to them.
Other things you should train your staff include how to treat customers over the phone. This includes how to speak with customers, how to handle complaints, and how to talk about pricing or terms of service without making the customer feel pressured into buying something immediately.
In addition, this training should teach proper etiquette for answering calls and transferring customers between departments if necessary. You don't want someone answering the phone who sounds like a robot, but you also don't want someone who has too much personality either because that could make it hard for customers to understand their questions.
7. Consider The Tone Of Your Voice
It's important that you consider the tone of your voice when speaking to your clients. After all, you don't want to be perceived as harsh or rude, and this is crucial even if you're having an off day.
Otherwise, you'll leave a bad taste in the mouths of your existing prospective clients regarding dealing with your business again in the future. Instead, try being polite and professional at all times so people will feel comfortable calling back again after their initial encounter with you on the phone.
Make sure everyone in the office knows how to answer the phone professionally. When clients call and get someone who sounds like they just rolled out of bed or are extremely bored, this doesn't give them a good first impression of your company.
Consider the tone of your voice when speaking to your clients as you don't want to sound harsh or rude if something goes wrong during the call. Also, avoid being too aggressive as this may cause your client to become defensive or even angry with you.
8. Always Be Professional And Friendly 
Make sure you're friendly and professional when speaking with clients over the phone or even when they call you unexpectedly.
Being friendly is good, but being too friendly may sound bad as it can be seen as unprofessional and disrespectful. Always remember that while being friendly, you should also be firm in establishing yourself as someone who knows what they're doing and won't be easily bullied by anyone else in person or on the phone.
9. Create A Follow-Up Procedure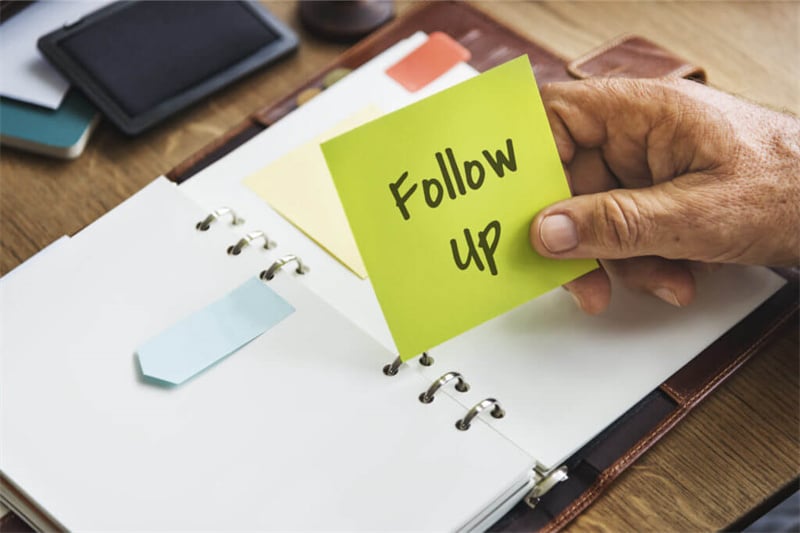 You need to create a follow-up procedure so your clients feel respected and valued. Follow-up is an essential part of good customer service. It helps ensure that every customer gets the attention they deserve and allows you to remind them about any outstanding issues or tasks.
By creating a follow-up procedure, your customers will continue to use your services and recommend them to their friends and family members. You should have one for every client or customer interaction. This makes your clients feel respected and valued, which creates a stronger emotional connection between you and them.
Aside from following up on customer requests and queries, this procedure should include regular check-ins with customers referred to your company by another business or by word of mouth. This helps make sure there are no problems with their purchase or service and they're happy with the product or service they received.
10. Have A Personalized Script
You need to come up with a customized script to guide you in better managing your business phone calls. The entire team also needs to familiarize themselves with the script that guides them when receiving calls, better preparing them for the unexpected.
With a script, you and your team will be able to better manage business phone calls by ensuring that employees follow certain guidelines when answering questions or handling customer complaints.
If you don't have any scripts already in place, consider creating one so that everyone has something to refer back to when answering questions or handling complaints from customers. This way, your employees will be able to provide more consistent service without having too many questions pop up during each call they take over the phone.
11. Make Callers Feel Treasured
When someone calls into your business, they're looking for help. The best way to ensure they don't hang up on you is by making them feel valued. The easiest way to do this is by saying their name when answering the call and asking how they're doing and what they need help with. This will make them feel comfortable going into detail about what they need.
The first step to managing your business phone calls is to make callers feel treasured. This means greeting the caller by name and thanking them for calling. It means taking the time to listen to what they have to say and asking questions if you don't understand something.
---
Takeaway
Running your business is a big challenge, and it's even worse if you deal with many business calls. Because of this, you might find it hard to manage your primary duties and attend to your customers' calls.
After all, without these clients, your company will no longer be in business. This guide has outlined helpful tips on how you can better manage your business phone calls. You'll no longer experience too much pressure when carrying out day-to-day operations and still improve your customers' experience.