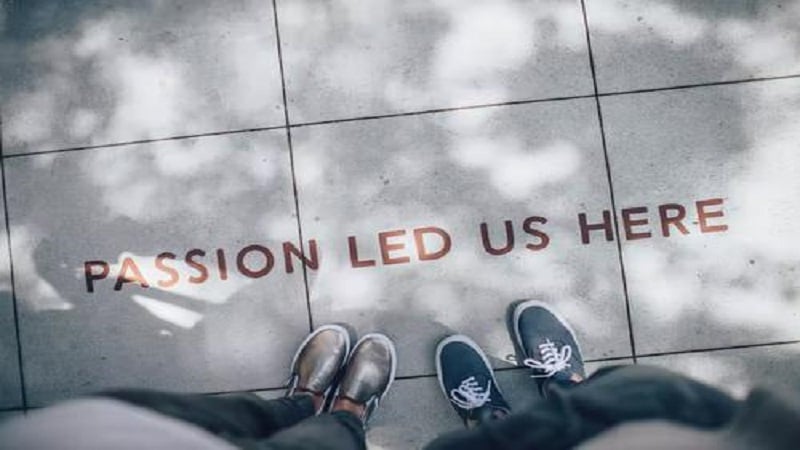 The real estate industry consists of stiff competition since there are many players. Therefore, if you want to generate more sales from your operations, you must have a viable marketing strategy. Furthermore, you should create a unique business strategy that can make you stand out from the rest.
There are different steps you can take to achieve these goals. Check out these top effective digital marketing strategies that every real estate agent must know.
---
Utilize IDX Plugins 
Internet Data Exchange (also called IDX) is a crucial plugin you should use in your real estate business to share data with other companies operating in the same industry. This tool is designed to generate and display the latest listings by utilizing multiple listing services to share real estate data among the members. When you add this plugin to your website, it significantly improves its functionality. Your site will have high-quality portals for brokers and agents that help them post the latest details about new offerings in the market.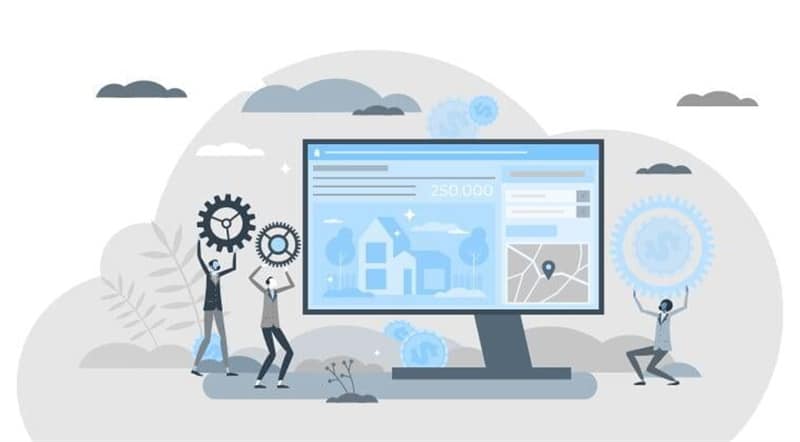 IDX also provides map-based searching which allows potential buyers to access the latest information about properties for sale in different places. In short, IDX makes it easier for the players in the real estate industry to connect with potential buyers and sellers. With this plugin, you will not lose any crucial information since it automatically compiles listings from different sources.
---
SEO Strategy
Search engine optimization (SEO) strategy is primarily concerned with increasing organic traffic or maximizing the number of visitors to a specific website. SEO achieves this by ensuring that the website appears on top of the list of search engine results pages (SERPs). If your site ranks high on top of SERPs, it means it can attract more visitors.
With the help of real estate website seo strategies that automate your leads, you will attract more viewers and convert leads into sales. With this strategy, Google does your real estate marketing on your behalf since it creates the ranking of different sites.
According to studies, about 95% of potential home buyers first search online to get information that can help them make informed decisions. In other words, the home buying journey starts online which means your real estate website must be optimized for SEO. If you are an agent or realtor, you should make sure your site has high-quality and up-to-date content that can make your site rank high on search engine results pages.
If your website shows up at the top of Google searches, it is likely to get clicked on. When people find valuable information coupled with intriguing images on your site, they will contact you. This marks the beginning of the buying process. To appeal to the interests of many visitors, you should make sure that you provide content that directly appeals to what potential clients are looking for.
---
Publish a Real Estate Newsletter
Publishing a real estate newsletter is another effective strategy that can help you attract more customers. Once you build a unique brand, one way of generating leads and building relationships with potential customers is to start writing content about yourself.
This is where a newsletter comes in handy since it provides relevant insight to subscribers about new listings along with buying or selling tips. You can also utilize your newsletter to market your real estate business where you provide more details about your brand.
You can build strong relationships with potential clients by sending a newsletter with a call to action. Another way to tell a story about your brand is to utilize infographics in your newsletter. High-quality infographics make it easy to communicate your message to different people. They will be attracted by visually appealing details.
---
Customer Relationship Management Software
Customer Relationship Management (CRM) is an effective tool that is designed to combine all your marketing devices like social media, workflows, and email into one entity. While different marketing tools play various roles, CRM is used to track all clients who visit your real estate business website. There are many apps you can consider to perform customer tracking. With this strategy, you can communicate with clients and conduct market research which helps you understand the needs of your target audience.
This will help you build strong relationships with your consumers which increases your customer base and increases the chances of them remaining loyal to your services, resulting in client testimonials and referrals.
---
Build a Functional Website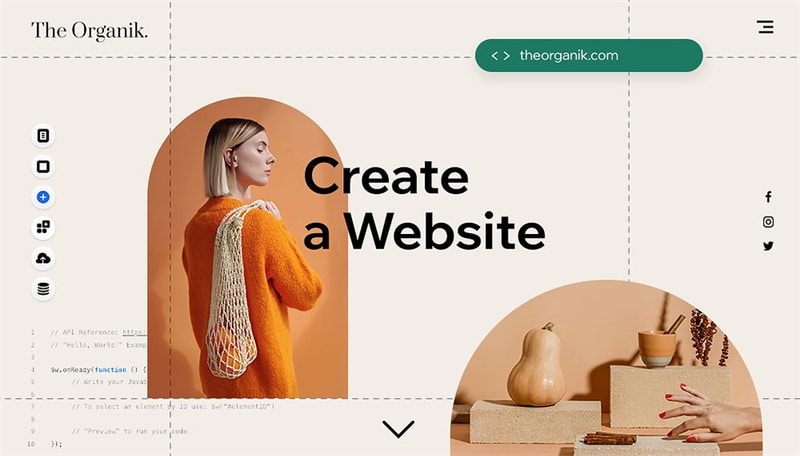 A functional website is a critical marketing tool that represents your brand and business on different platforms. It offers many benefits to your venture as it helps the target audience find you when looking for properties to buy.
When you design your site, you should look into tools like WordPress plugins and themes that will make agents and realtors conduct their business easily. With WordPress, you can include videos and other graphics in your listings to attract specific groups of customers.
When potential buyers are looking for a house to purchase, they will search online first. Therefore, you must create a responsive website that can appeal to the interest of many people. Your site should be mobile optimized and easy to navigate so it can attract many visitors. A fast-loading website is another effective marketing strategy that can help improve the visibility of your brand online.
Many visitors are interested in using websites that are easy to navigate, and they must perform well in order to turn visitors into leads and ultimately customers. To draw in the right traffic to your site, you must provide quality content and relevant keywords that can rank high on different search engines.
You can also use your website to generate referrals from satisfied customers. It is essential to ask happy customers to leave positive reviews on your website. Many people usually check customer reviews when looking for products or services to buy. You can also ask your loyal customers to refer their family and friends to your business via your social media account or website.
---
Social Media 
Social media is increasingly gaining prominence in the industry because it helps attract customers to your real estate business. It is crucial to create a strong profile about your business on different social media platforms. Your profile will improve the visibility of your brand online.
Social media is the perfect platform to promote content about your business since many people spend their time there. Many people use social media channels to interact with their friends and peers. Enlightened realtors are also using the same platforms to interact with potential and already existing clients.
The other benefit of social media is that it helps improve the connection between realtors and clients. It promotes engagement which is good for any business. In the real estate industry, you need to know that there are many competitors, so you must find ways of building trust with customers. All you need to do is choose the appropriate social media platforms that resonate with the needs of your target clients.
You can use your social media account to share images of your properties and other content that can add value to the needs of the consumers. Social media can attract a broader audience, and it helps you increase awareness of your business.
You can also use social media to promote your business by providing offers to potential clients. Many people are interested in getting freebies, so this strategy can go a long way in attracting a large number of people with immediate interests. This will help you assess the potential of your properties among the target audience.
---
Pay Per Click Advertising
Online advertising is another great marketing strategy that will drive traffic to your site. You can achieve this by using targeted advertising on specific platforms online. When you use targeted keywords, your advert will appear on top of the search engine ahead of websites solely based on organic searches. You can use your adverts to target specific demographics
---
Use Lead Generation Tools
There are different lead generation tools you can use apart from common strategies such as content marketing, SEO, and online advertising. For example, lead generation tools allow you to capture leads by creating exceptional landing pages.
You can also use these tools to create popups that will attract leads. Other tools offer free trials, so you should do your homework first.
---
Track Your Results
When your business starts generating leads, it is vital to evaluate your performance online. This will help you see which strategies are working and which aren't going according to your expectations. Furthermore, this will also help you make necessary changes to your marketing techniques.
While there are different tools you can use to track the number of visitors to your site, Google Analytics is one of the best options. You can also utilize lead tracking software to analyze the results produced by your marketing initiative.
If you operate in the real estate industry, you need to adopt various digital marketing strategies to increase your online visibility. There are different support systems you can consider to gain a competitive advantage. However, you need to invest in ideal tools to make your brand stand out from the rest.