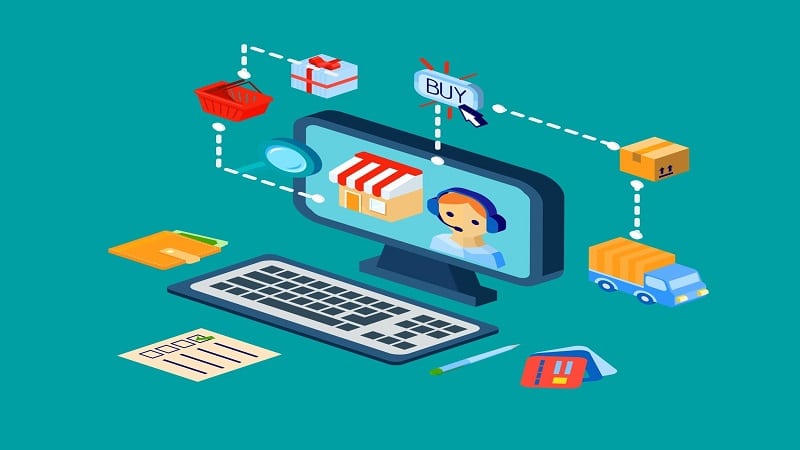 The concept of e-commerce customer services outsourcing and the benefits of this approach. List of six types of client support.
With the rapid emergence of e-commerce platforms, especially against the backdrop of the pandemic, the competition to attract and retain consumers has become much more challenging.
Creating a loyal client base is not an easy task as customers today want a more personalized approach than ever before. This strategy includes a timely response to requests, customer-focused and unique solutions, special offers, and numerous additional elements that encourage consumers to return. Since company scaling is harder under such circumstances, organizations eagerly turn to e-commerce customer service outsourcing.
According to Statista, the global e-commerce market in 2022 will reach 5.4 trillion dollars. Such evidence adds to the statement that e-businesses are evolving fast. In this post, we'll discuss the many forms of customer support and the advantages of its outsourcing.
---
What Is Customer Service Outsourcing in E-Commerce?
E-commerce customer service entails resolving various client issues from numerous channels and platforms. Email, phone, social media, and other communication routes are only a few examples. Outsourcing such services means handing over the responsibilities related to the interaction with customers to a third party – the contractor.
E-commerce businesses frequently receive a large number of one-of-a-kind requests. Such customer inquiries typically address the following topics:
Questions about a specific product or service;
Queries regarding delivery matters;
Inquiries concerning payment methods;
Requests for assistance in resolving any problems with the product, its purchase or delivery, and so on.
Outsourced eCommerce support specialists can quickly resolve similar difficulties and accomplish numerous additional tasks. Such experts, for example, understand how to gain customer loyalty, promote your brand, and enhance sales.
Outsourcing such business processes help eCommerce companies to cut costs associated with hiring an in-house team, minimize workload, and grow their operations.
---
Advantages of E-Commerce Customer Service Outsourcing
It's significant to remember that using customer support solutions isn't a choice but rather a necessity. Clients happy with your service are the key to your online business's success and ability to stand out from numerous competitors. If you're still not sure if you need to outsource such operations, we recommend reading up on the key benefits of this approach in the field of e-commerce.
Hiring outsourced professionals is more profitable than creating an in-house eCommerce support team. You won't have to spend money on personnel maintenance or training when you engage with a contractor. Outsourcing tasks also eliminates the need to purchase specialized equipment and software licenses. Typically, companies that provide customer support services offer reasonable staffing alternatives, and you may select the one that suits you.
Experienced Specialists and Advanced Software
Outsourced eCommerce customer service teams tend to have extensive experience in client care. As a result, you'll have rapid access to both skilled experts and cutting-edge equipment and software, considerably improving the quality of your services.
You'll need to extend your customer care personnel as your e-commerce business expands. Contacting an outsourcing provider is a simple way to accomplish it. You may also employ the services of a third party at any moment when your online business has a spike in traffic, such as during holidays or promotions.
More Language and Coverage Choices
Outsourcing customer support is ideal if your online business has developed to the point where it serves consumers from other countries. Providers of such services typically employ extensive teams of professionals who are fluent in many languages. Even better, you can outsource customer service to any country you need.
Prioritize Critical Business Tasks
You will have more time to expand your online business if you outsource customer service. While the contractor takes care of a significant part of the work, you may generate new development strategies.
---
6 Types of E-commerce Customer Services to Be Aware Of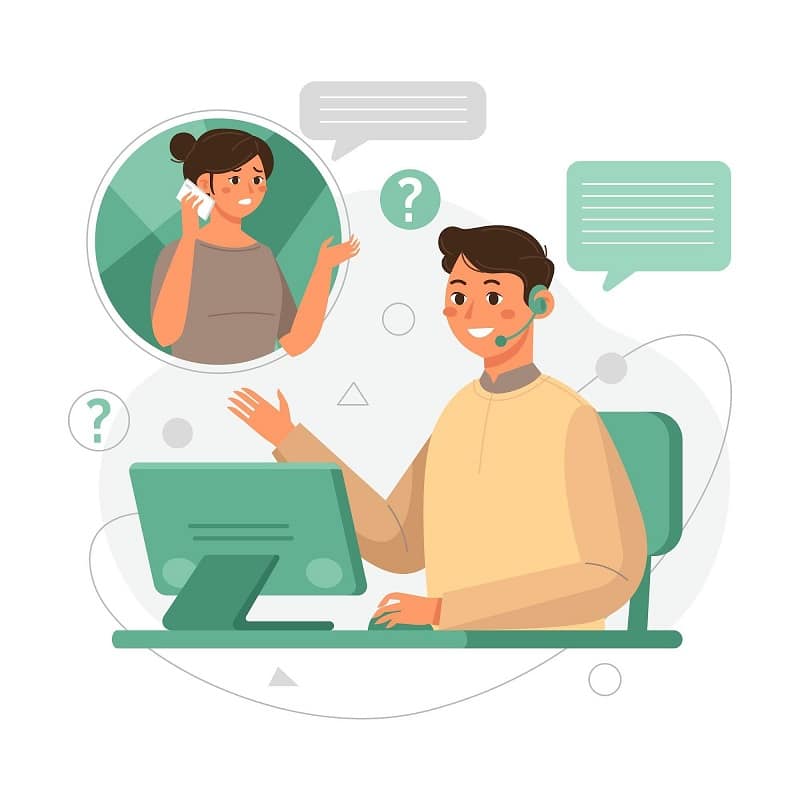 There are several customer service solutions available in the field of e-commerce. Here are the six most commonly used.
1. Call Center Support
These are e-commerce customer service representatives who process phone calls. Such professionals must be fluent in your client's language to provide high-quality service. Receiving orders, addressing product queries, and resolving client complaints are all issues that experts can assist your customer with over the phone.
2. Live Chat Support
Live chat support is becoming increasingly popular in the sector of e-commerce. Its significance is that it allows the clients to obtain instant replies to their questions. Furthermore, AI-powered chatbots, which can automatically respond to the most common queries, are already frequently used in e-commerce.
3. Email Support
It is a traditional customer service channel that, despite its age, remains relevant. It's a little slower than live chat, but it works just as well. Outsourced customer care providers, on the other hand, now guarantee quick and efficient replies to requests within hours.
4. Social Media Support
Social networks play a significant role in positioning any business. With the growing popularity of such platforms, users are getting used to solving issues on such communication channels as Instagram, Facebook, or Twitter.
Outsourcing customer support teams are ideal for responding to customer inquiries on social media. It's because client care on social networks is a time-consuming procedure that outsourcing experts are well-equipped to handle.
5. Technical Support
This type of customer support helps in the resolution of platform-related technical difficulties. If your client is having trouble using the website or if the e-commerce platform has any bugs, your service provider can advise your customer. Usually technical support is offered through a ticketing system, which is a software program customer support teams use to create, categorize, manage and resolve customer problems.
6. Text Messages Support
This type of support is perfect for customers who do not like to talk on the phone, instead are happy to connect with you via text messages. As a rule, such clients are representatives of generation Z and millennials.
---
Conclusion
Outsourcing customer support services has many benefits for e-commerce businesses. Those are significant savings, access to experienced professionals from different countries, and the ability to expand your company swiftly.
Your business may deliver excellent customer service through a variety of channels. Support through phone, email, live chat, social media, and text messaging are the most common methods of communication. Given the current development of outsourced e-commerce customer care providers, hiring them means standing out from the crowd.