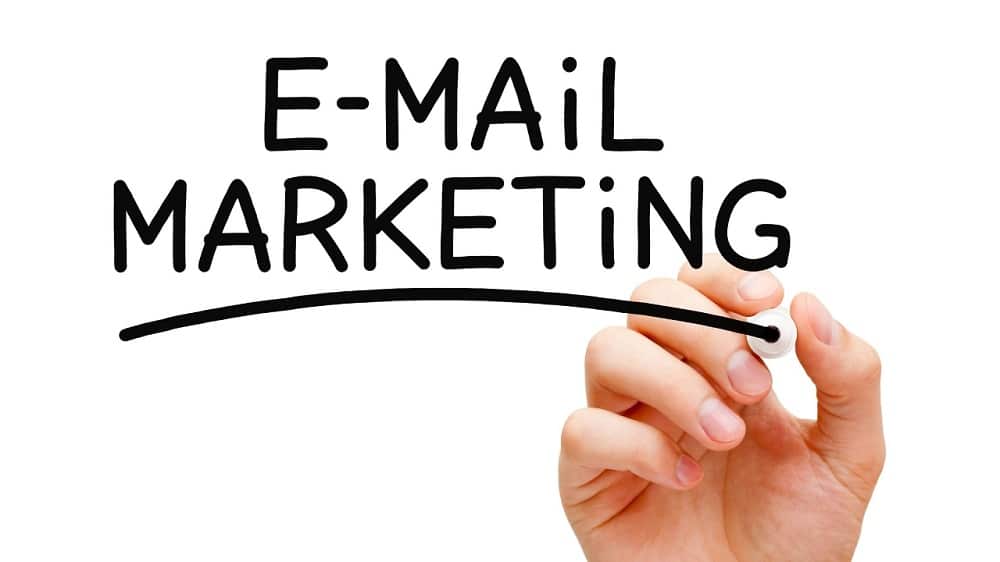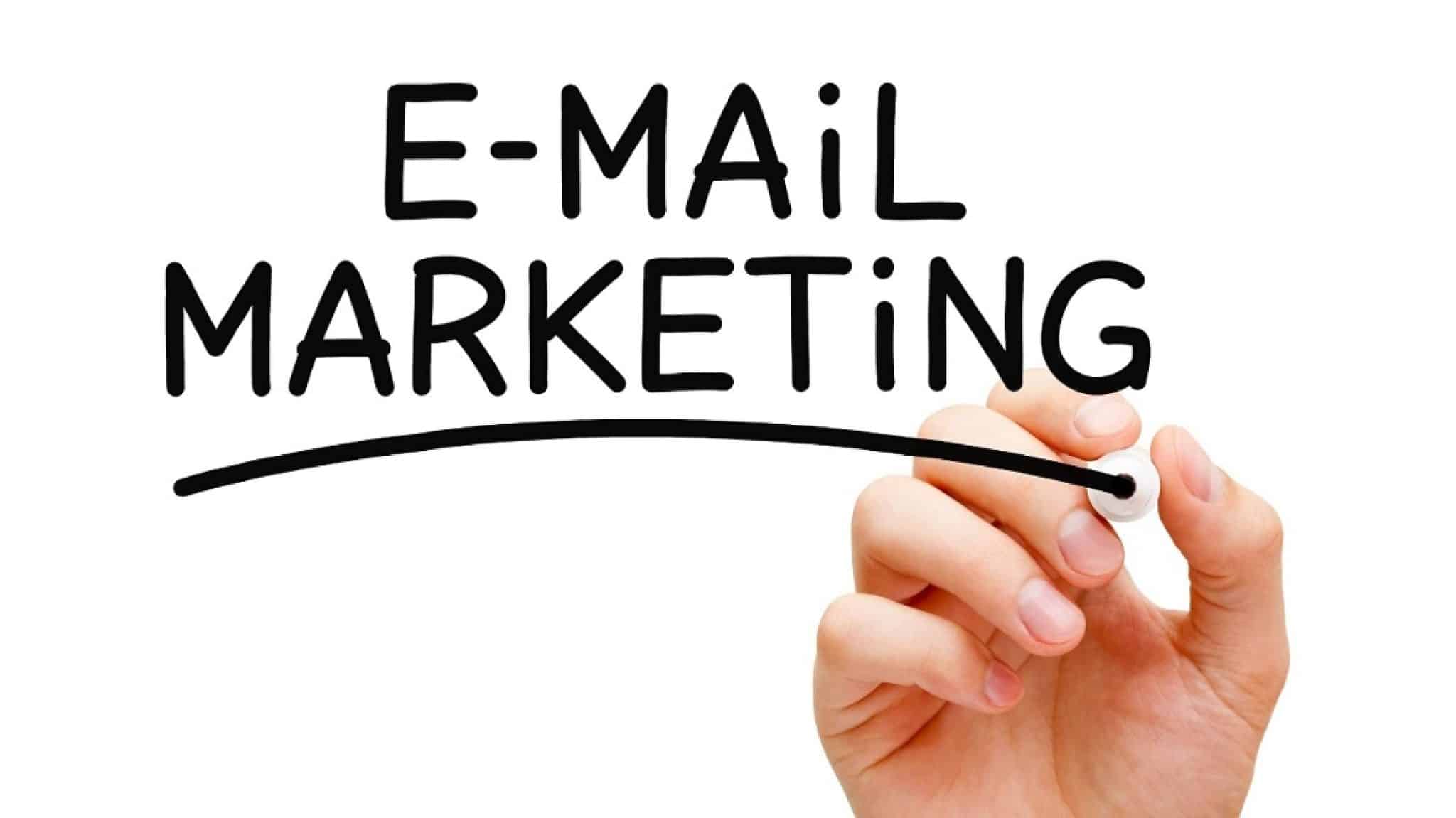 Best free email marketing tools to grow your business.
According to statista.com, there are currently 3.9 billion e-mail users in the world. With a projected 4.48 billion users by 2024, e-mail remains an essential aspect of online life. As such, any business today looking to efficiently and distinctly build trust and loyalty between its audience and brand while simultaneously retailing its products and services to reach new customers must realize that the answers clearly do not look too far from email marketing.
Oftentimes, however, email marketing may come as a complicated and expensive venture. Of course, without the right tools, anything could be complicated.
So, what exactly are the right tools? Tools that make your life easier! For example, you can use an email-to-SMS gateway that enables you to send an email and have it received as an SMS. This can help you rest assured knowing that your message will reach your audience, since SMS texts have 98% open rates. You could also use tools that enable you to grow your brand awareness and most importantly, learn if they can do it for free.
---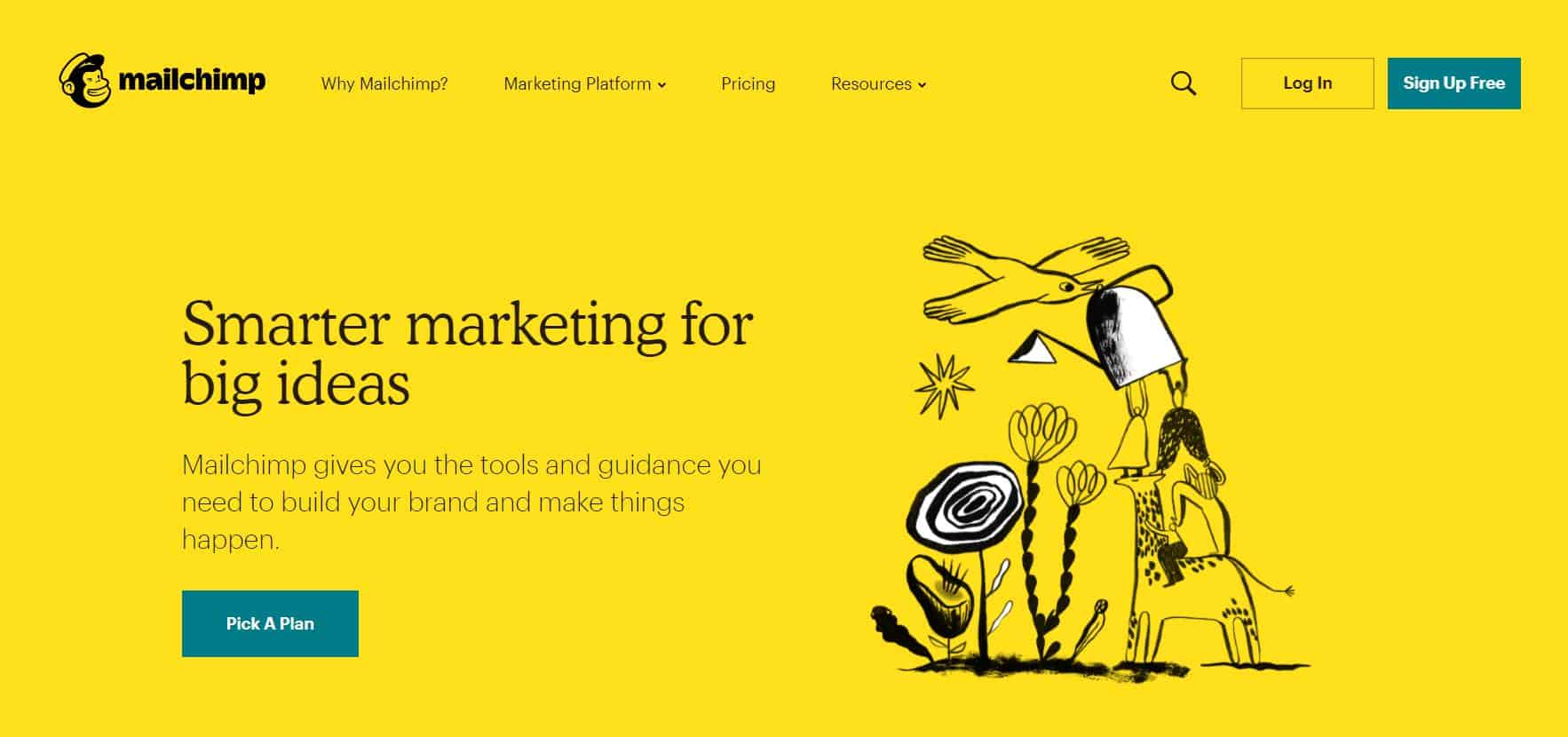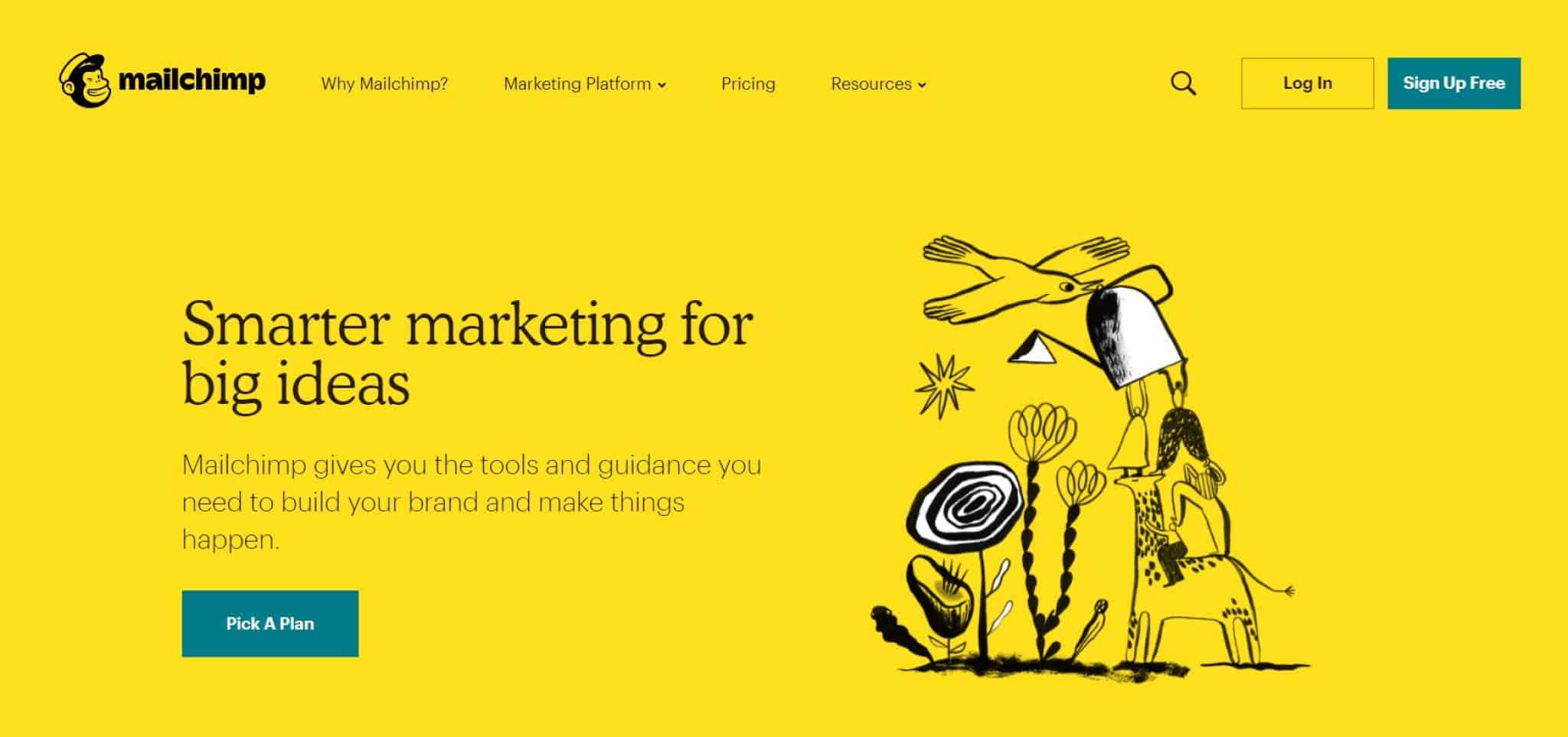 It is probably the most used email marketing tool in the world today. It offers a low learning curve, easy customization and recommendations feature which allow valuable analytical insights into who's opening your emails and how they're interacting with them. It is quite hard to find anything as intuitive, powerful, and of course, free. Mailchimp can also be much more than a form tool. It can serve your business or product by creating a landing page, contact profiles, a/b testing, marketing automation and list segmentation. In other words, whatever the current scale of your business, Mailchimp levels the playing field, even providing integration with eCommerce sites and a content manager studio that syncs images and files, ensuring that your marketing campaigns are always consistent.
Free Plan: 2000 subscribers.
Paid: From $9.99 for 50, 000 subscribers.
Pros:
No coding experience required
Integration with Shopify, Facebook, Eventbrite, Magento, WordPress, Salesforce, Woocommerce.
MailChimp Logo can be removed.
CRM tools.
WYSIWYG
Cons:
Little flexibility with templates.
Robust and tricky User interface.
Segmentation limitations.
A/B Splits.
High subscription prices.
Inconsistent responsiveness of forms on mobile devices.
---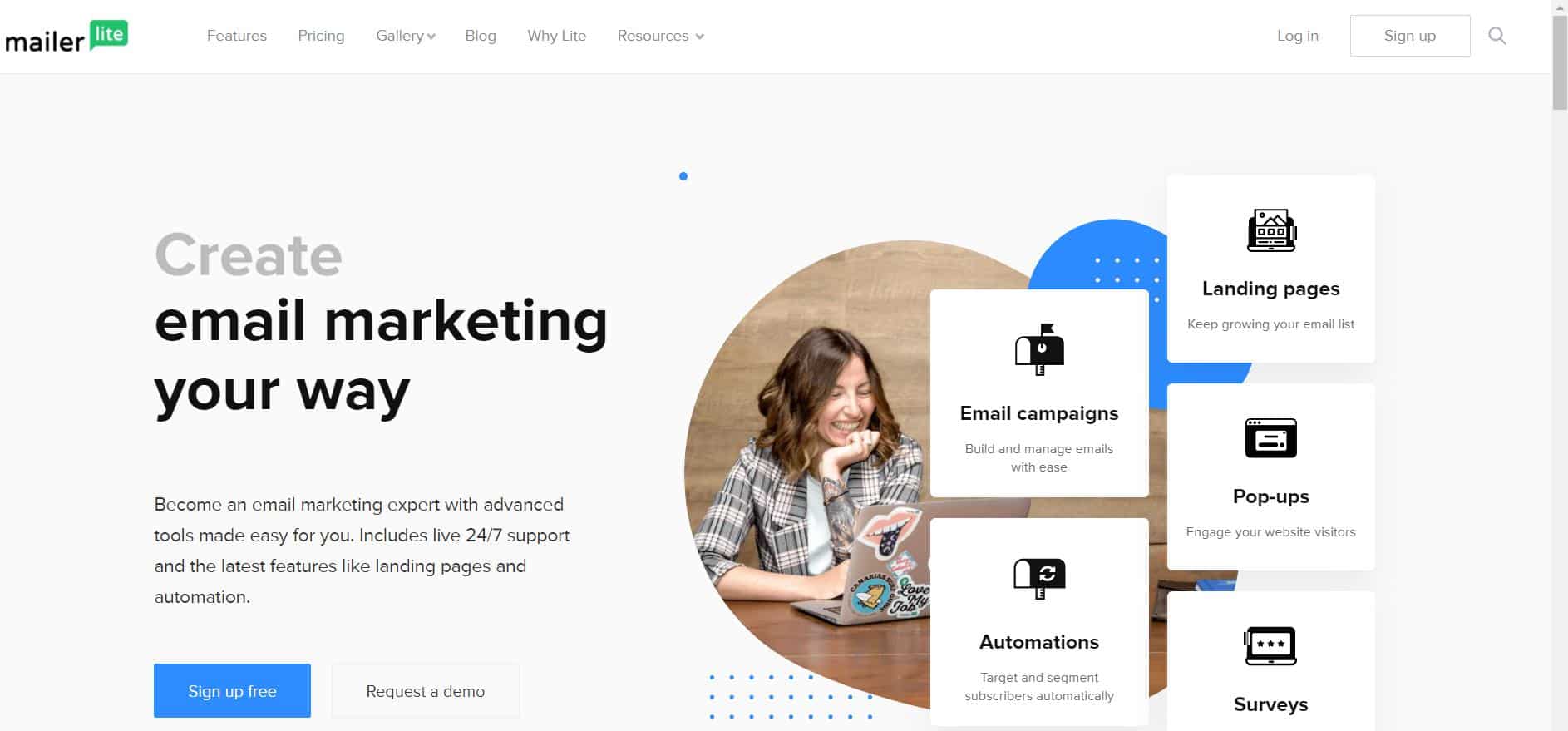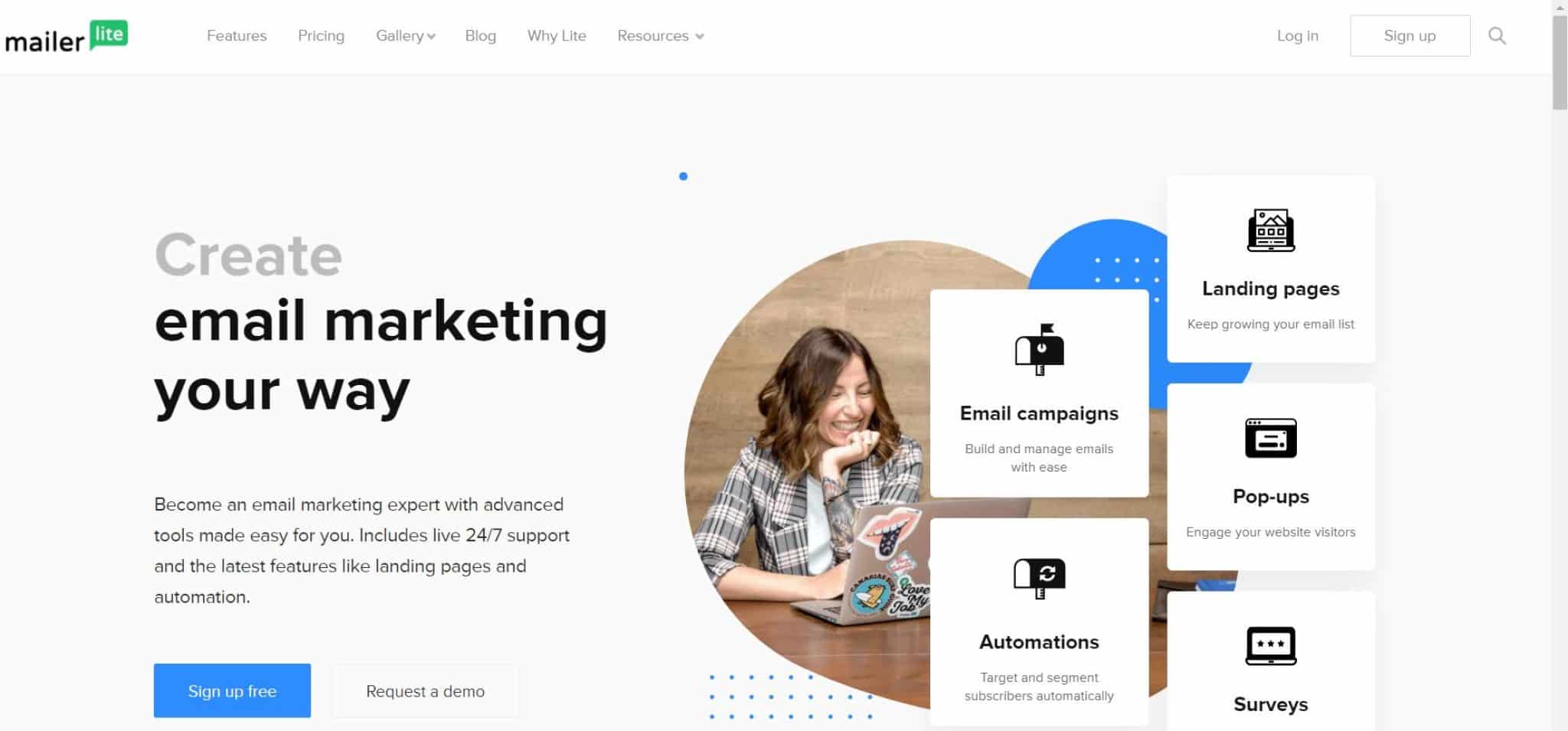 MailerLite is a relative newcomer to email marketing with a focus on simplicity, alluring template designs, scalability, and efficient customer support. This helps it to truly stand out as modern, clean, and simple. Its simple to use interface and functionalities will surely entice both the novice and professional, as it boasts, developer API, RSS campaigns, rich text editor, built-in photo editing features, custom HTML editor. MailerLite's numerous functionalities ensure that your landing page or form is responsive across devices, affording you consistency in your campaigns, and better audience interaction with your brand.
Free Plan: 1000 subscribers or 12000 emails
Paid: $10 for 100 subscribers & $100 for 20,000 subscribers
Pros:
Simple to Use
Excellent customer service
AB testing
Cheap
RSS feed emails
Responsiveness across devices
Triggered drip sequences
Cons:
Limited API accessibility
Poor customizations
Advanced automations and spam testing not available
Slow
Branded emails
Heat map analytics not available in the free plan
---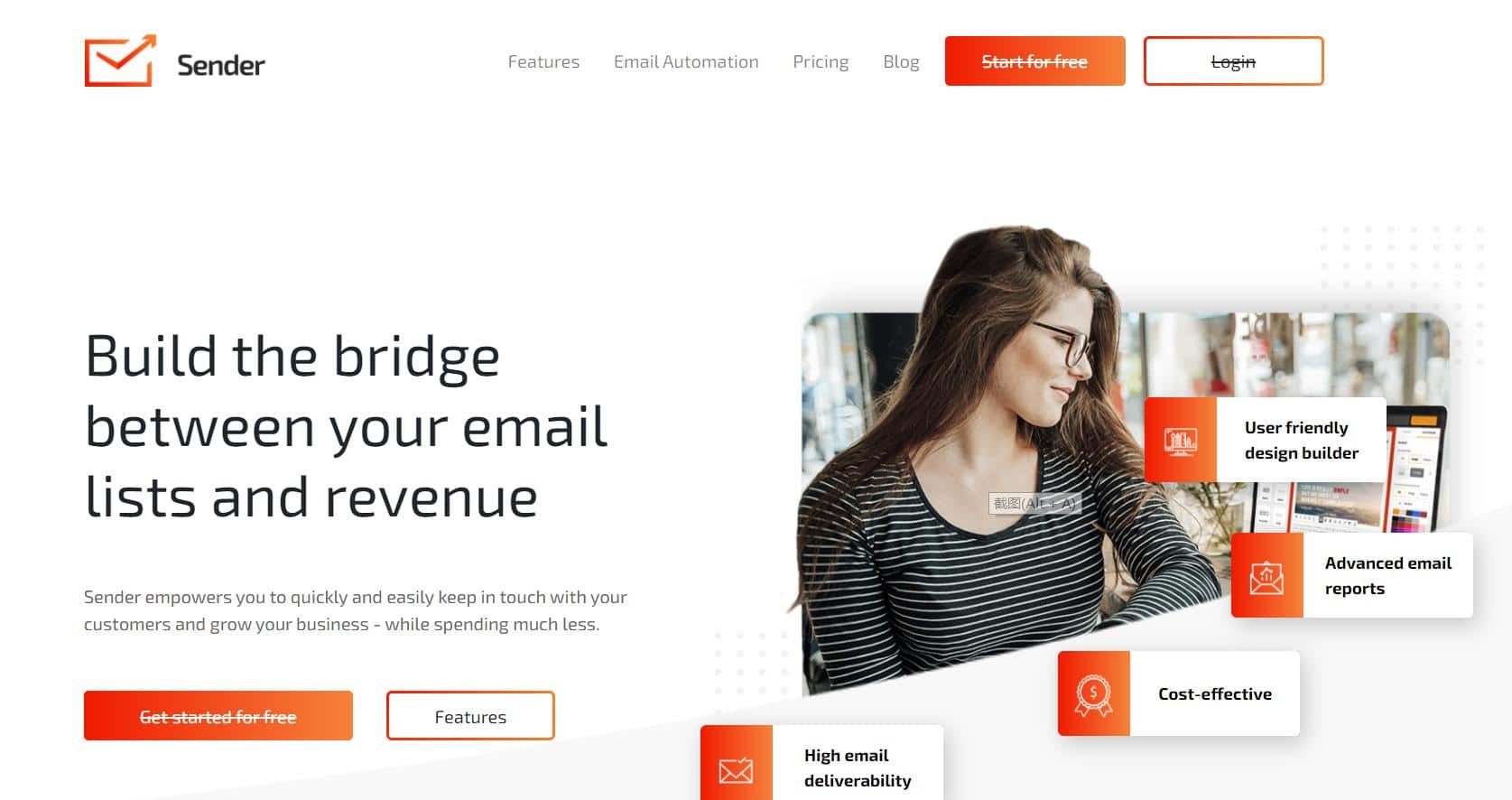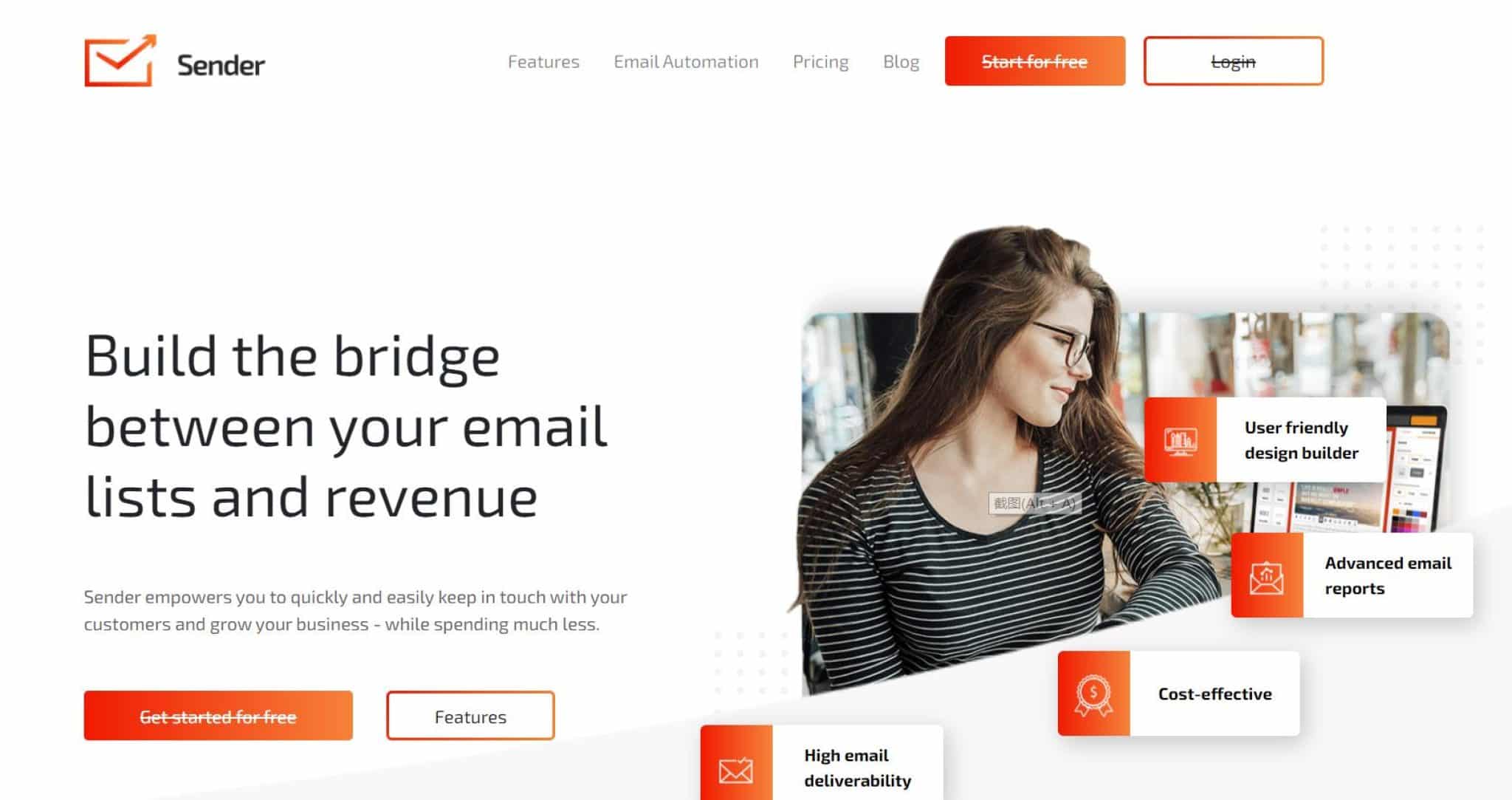 The sender is another great cloud-based email marketing tool that really stands out. This is because of its extensive analytics features that take behavioral targeting to a whole new level, incorporating both click maps and Google Analytics. This gives you the ability to create precise buyer profiles that track the why's and when's of who's reading your emails. The sender offers great value for less as it provides users with the options of not only promotional emails and landing pages, but general surveys, content management and DKM/SPF authentication that stops your emails from annoyingly showing up in the spam folder.
Free plan: 2,500 subscribers and 15,000 emails per month.
Paid:  $5,000 subscribers and 60,000 emails at $10 a month.
Pros:
Deliverability
Responsive Templates
Complex analytical tools
Ease of integration with e-commerce products and sites
Efficient content management system
Subscription forms
Drag and drop functionality
DKM/SPF authentication
Cons:
The small number of templates
Difficulty creating segments
WYSIWYG editor unavailable for transactional emails
Poor template layout
---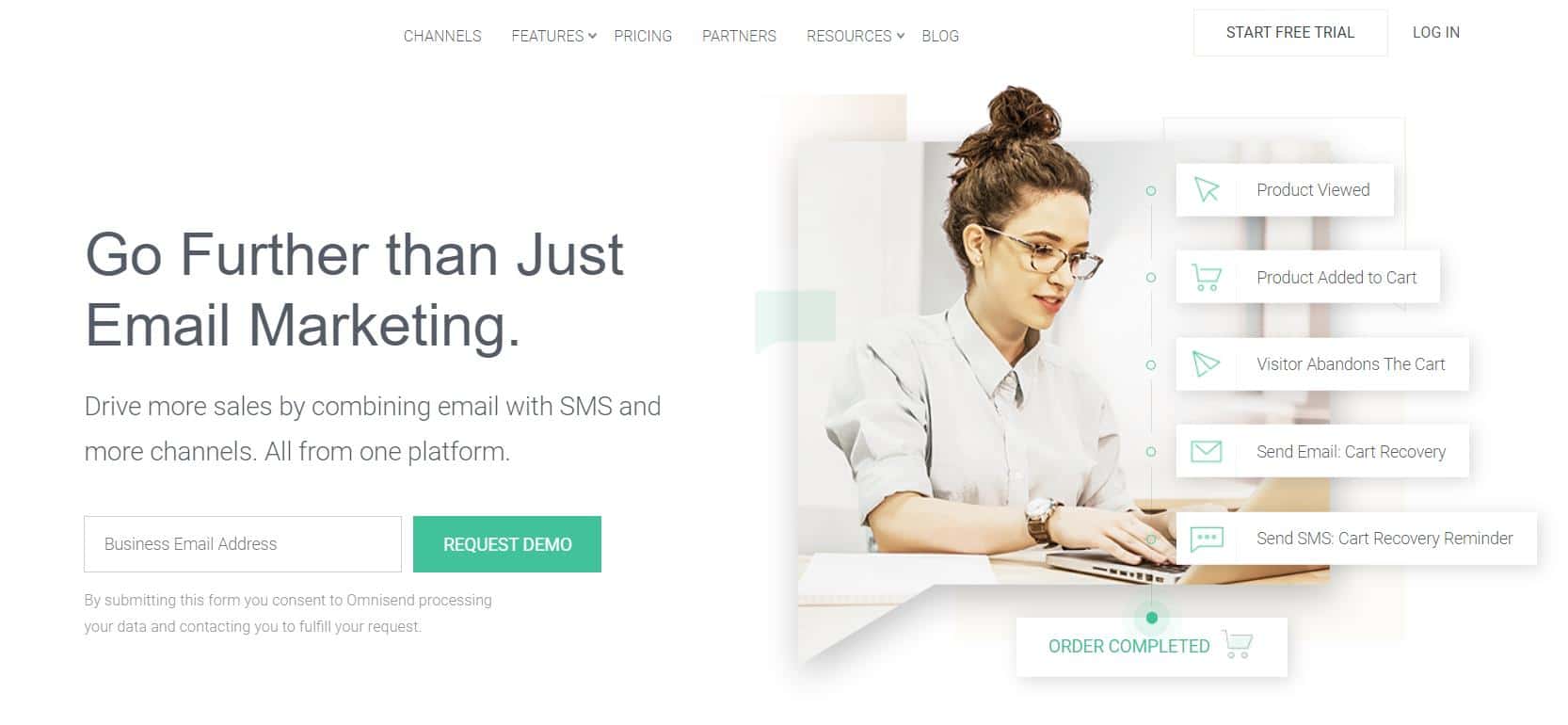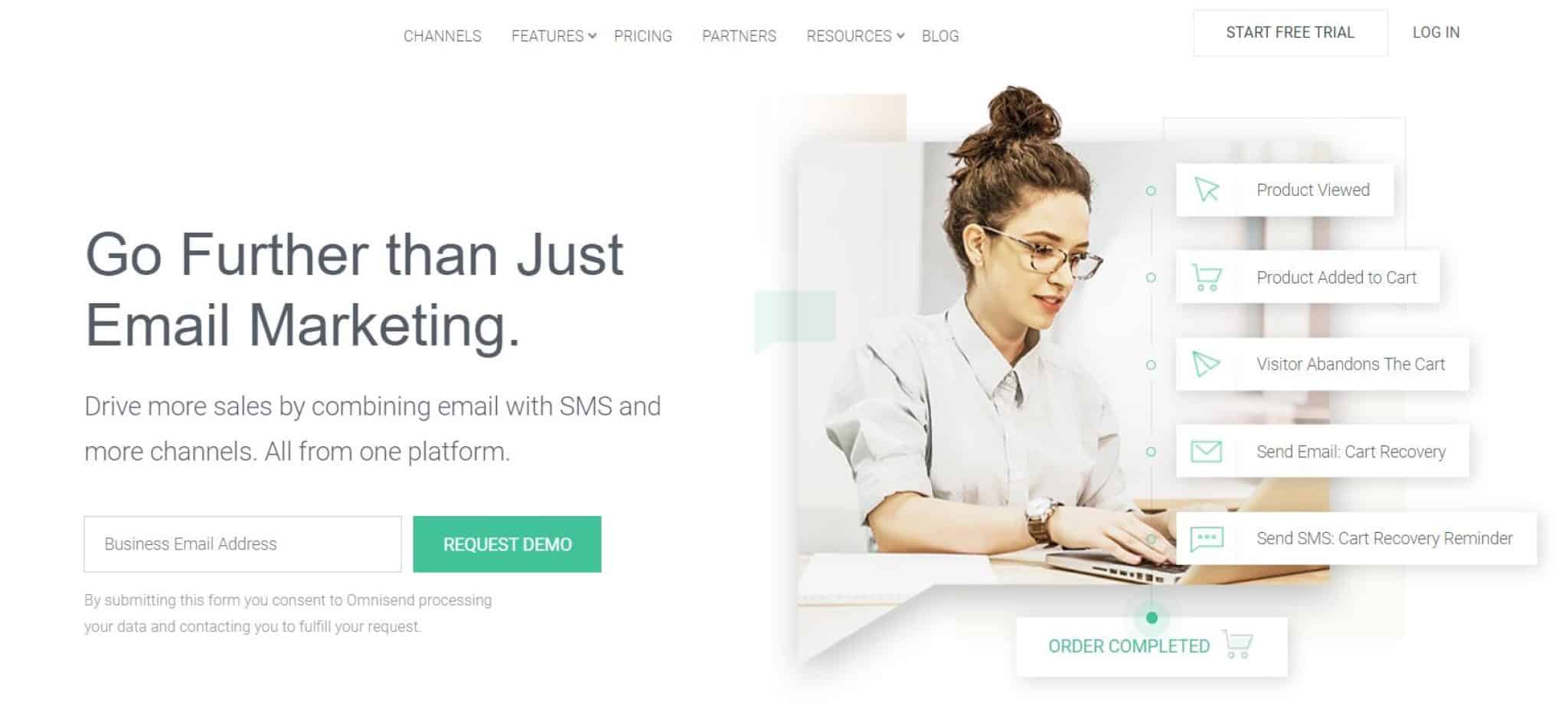 Omnisend is a terrific marketing option for eCommerce site owners that allows them to channel various marketing processes (SMS, email, Facebook messenger) onto one single, automated super-efficient platform. It ensures advanced workflows, increased sales, and strong customer-brand relationships. Omnisend's easy to use, yet advanced toolset has allowed it to easily integrate with various eCommerce platforms such as WordPress, Shopify, etc. sustaining interactions between over 45 000 brands and their customers.
Free plan: 15,000 emails per month.
Paid:  $16 per month.
Pros:
Advanced segmentation
Campaign booster
Email previews
Comprehensive Analytical tools
Cons:
Lack of flexibility with templates
Lack of RSS integration
Email services only in its free plan
---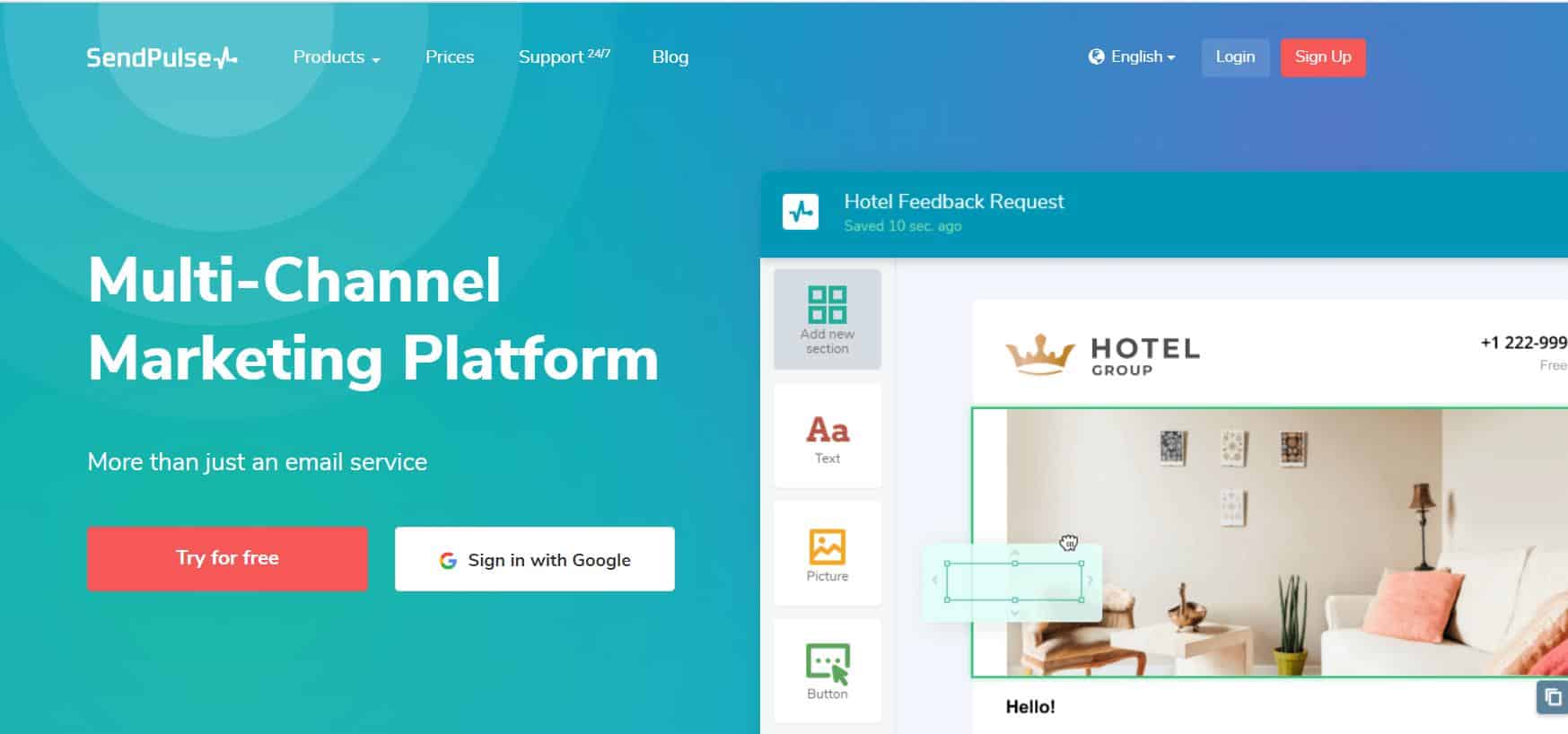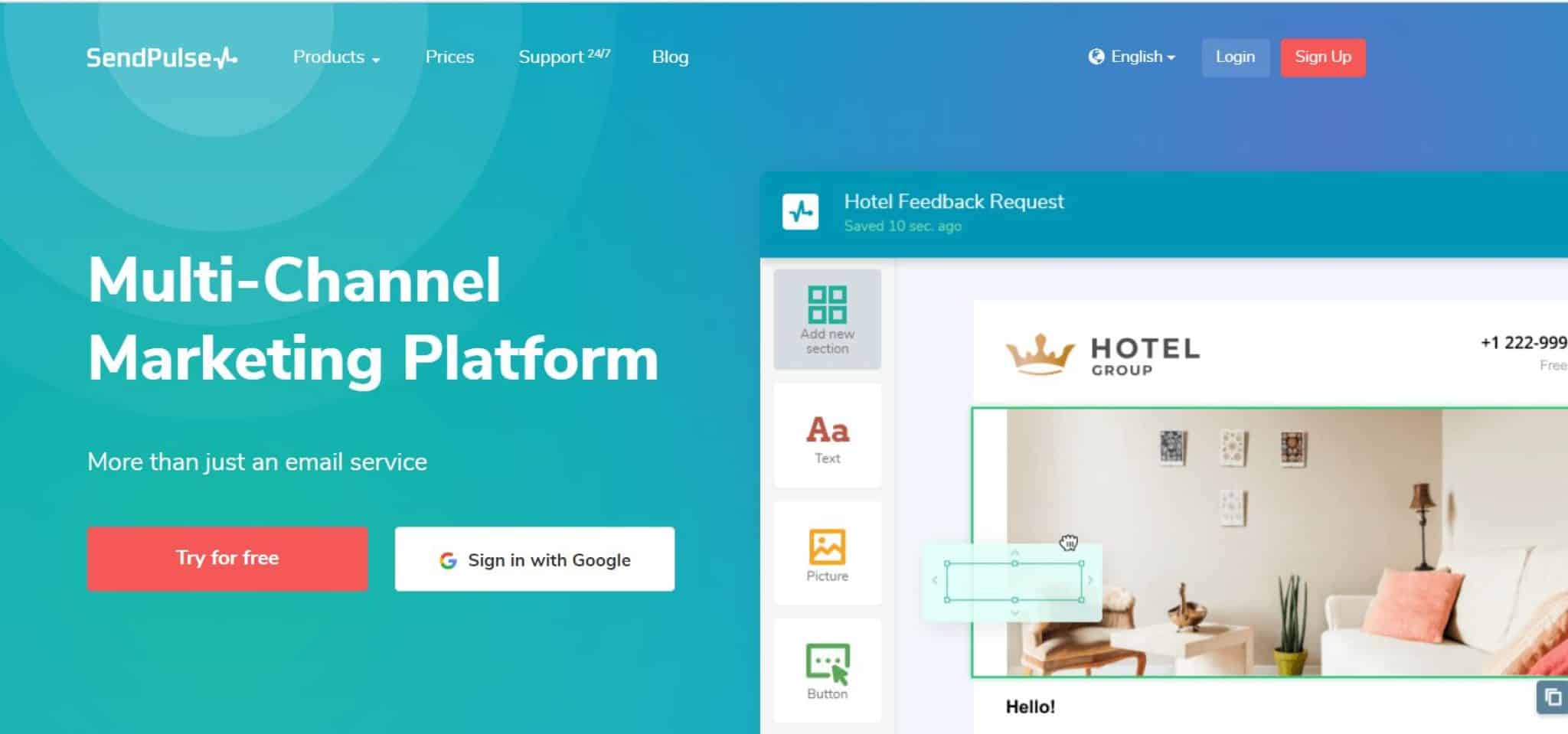 Just like Omnisend, SendPulse bills itself as an automated multi-channel marketing service, allowing you to incorporate various other marketing processes. SendPulse's pixel perfect email template designs and ease of customization typically make it a favorite among small business owners. This is because it allows them to spend a significantly less amount of time designing their email forms, ensuring that their effort is spent where it matters most in building their business. Sendpulse's analytic tools also break new grounds in curating user behavior and event triggers in its subscriber's rating feature.
Free plan:  15,000 emails per month
Paid plan:  $7.88 per month
Pros:
Easy interface
Accurate previews
Live chat support feature
Multi-channel marketing service
Deliverability
Push notification
Comprehensive analytics tools
Detailed Post campaign analysis
Cons:
Long campaign approval times
Difficult to understand API functionality
Limited integration options with apps and browsers
A limited number of templates
Absence of email list validation
---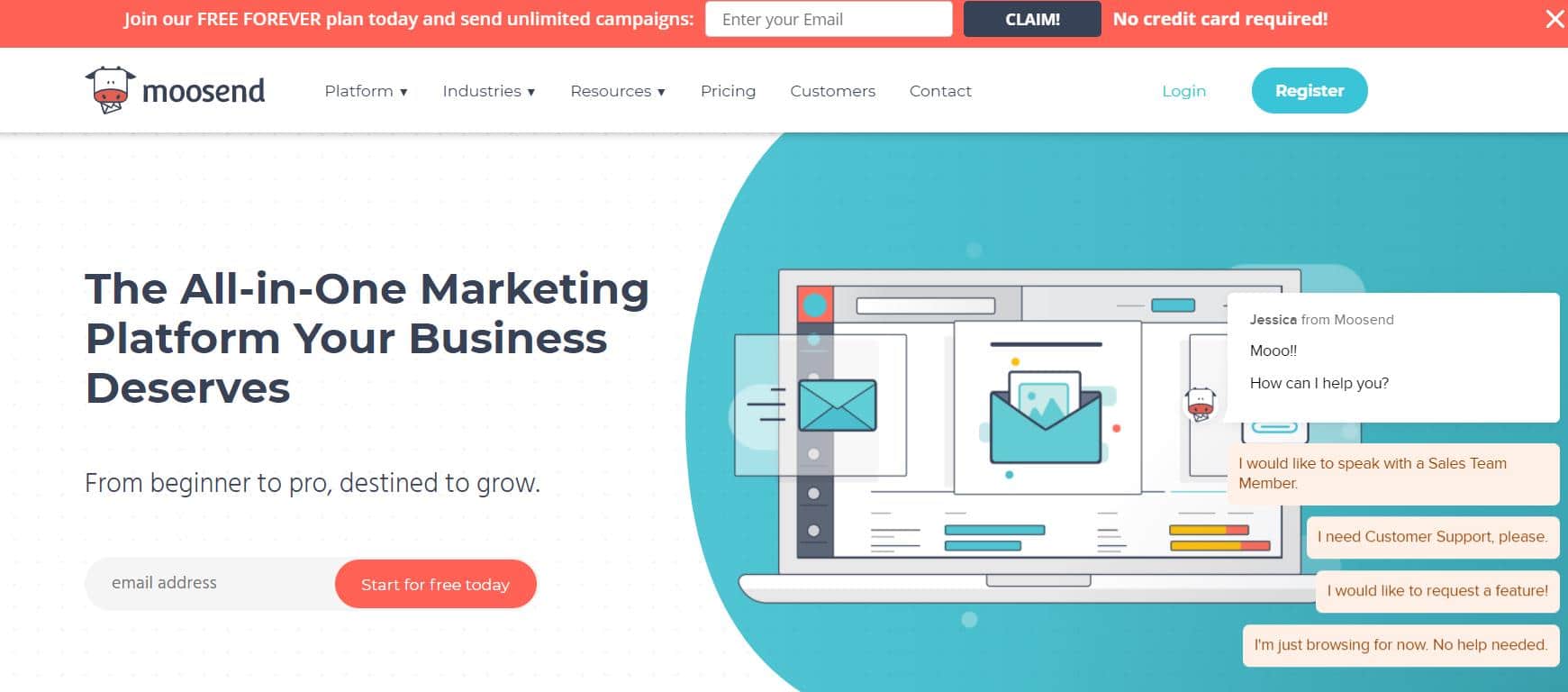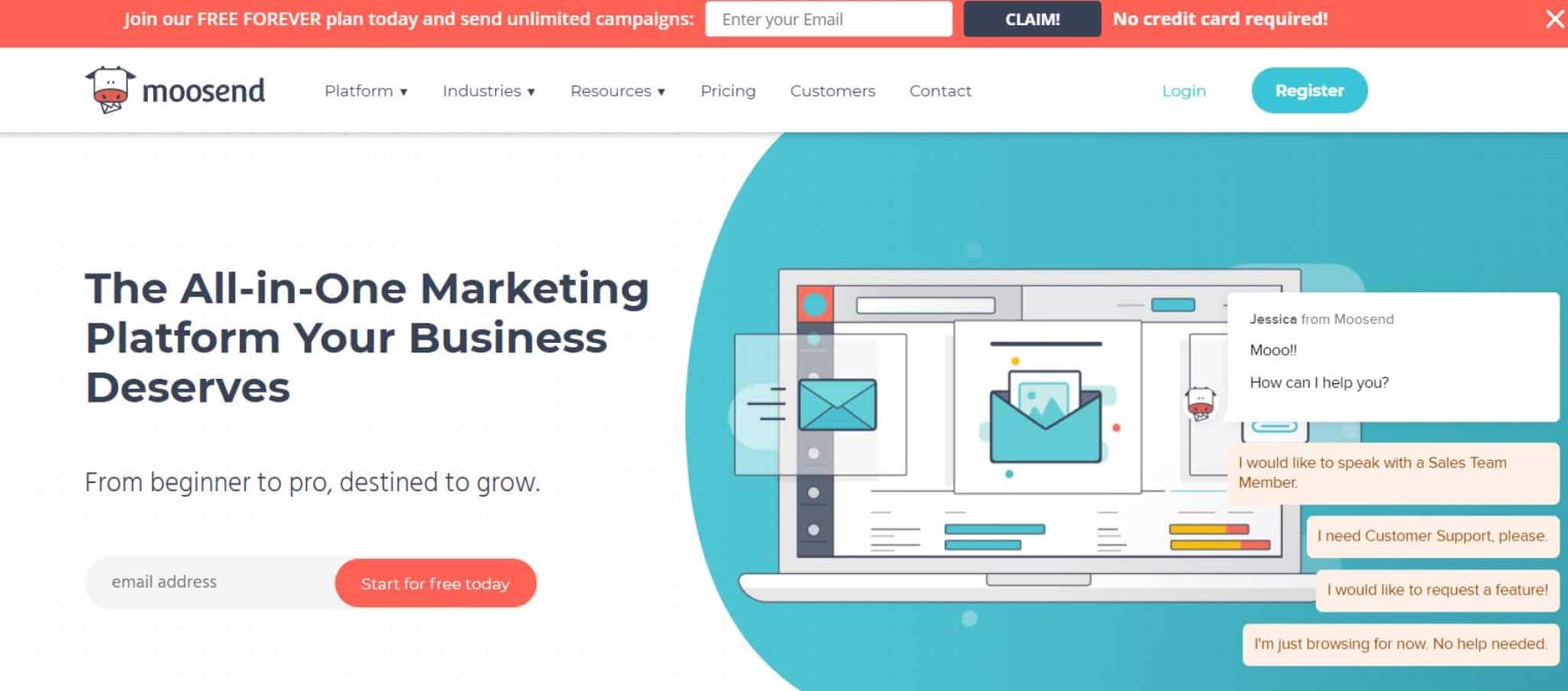 Moosend is a powerful and intelligent marketing tool that implements a sophisticated segmentation feature. Business owners can track data of customer interactions, ROI, open and click-through rates, as well as many other insights with it. It integrates seamlessly with various eCommerce platforms and provides users with extensive analysis on post-campaign performance that allows them to easily improve their marketing campaigns without too much trouble.
Free plan:  1,000 subscribers per month
Paid:  $10 per month
Pros:
Easy to Import Data
Cheap
Integration with various eCommerce platforms
Post campaign analysis
Excellent customer support
Cons:
Poor/Non-modern interface
Poor template design/management
Slow
---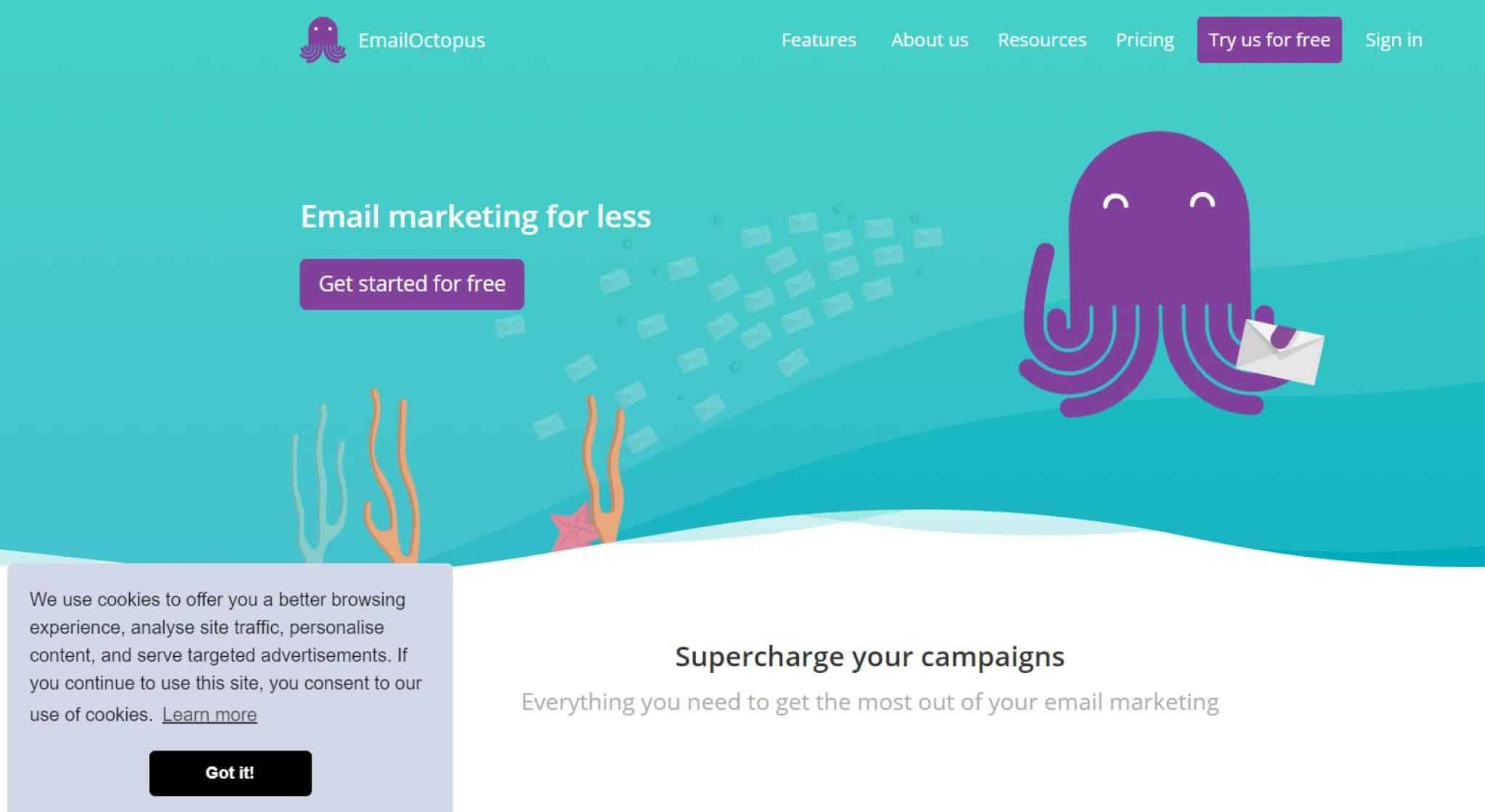 EmailOctopus is another tool that provides users with everything they need to supercharge their campaigns through its integration of Amazon SES. Although EmailOctopus provides you unlimited emails, their Amazon SES platform will cost you about $0.10 for every additional 1000 emails. Its functionality, however, is typically limited to newsletter templates and forms, which may be enough depending on the scale of your business as it comes with great ease of customization at low cost. EmailOctopus is capable of seamless integration with various plugins and third-party apps, providing efficient analytics tools.
Free plan:  Unlimited emails per month with 2500 subscribers
Paid:  $19 per month
Pros:
Simple to Use
Easy to create campaigns
Flexible
GDPR accommodation
Near non-limited Integration capabilities
Cons:
No push notifications
Poorly designed embeddable forms
Non-segmented email lists
Poor editor features
Poor cellphone integration
Limited list features
---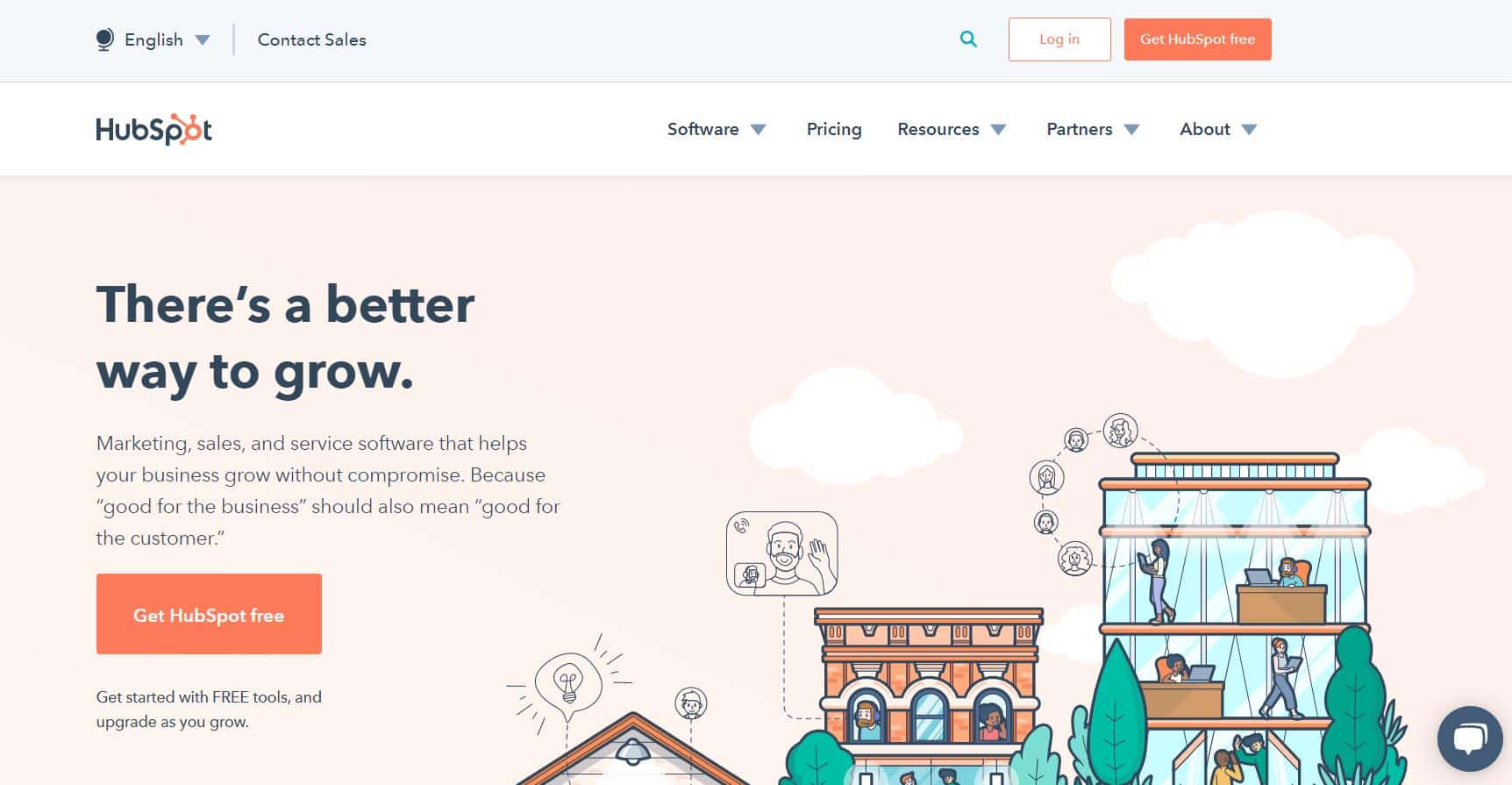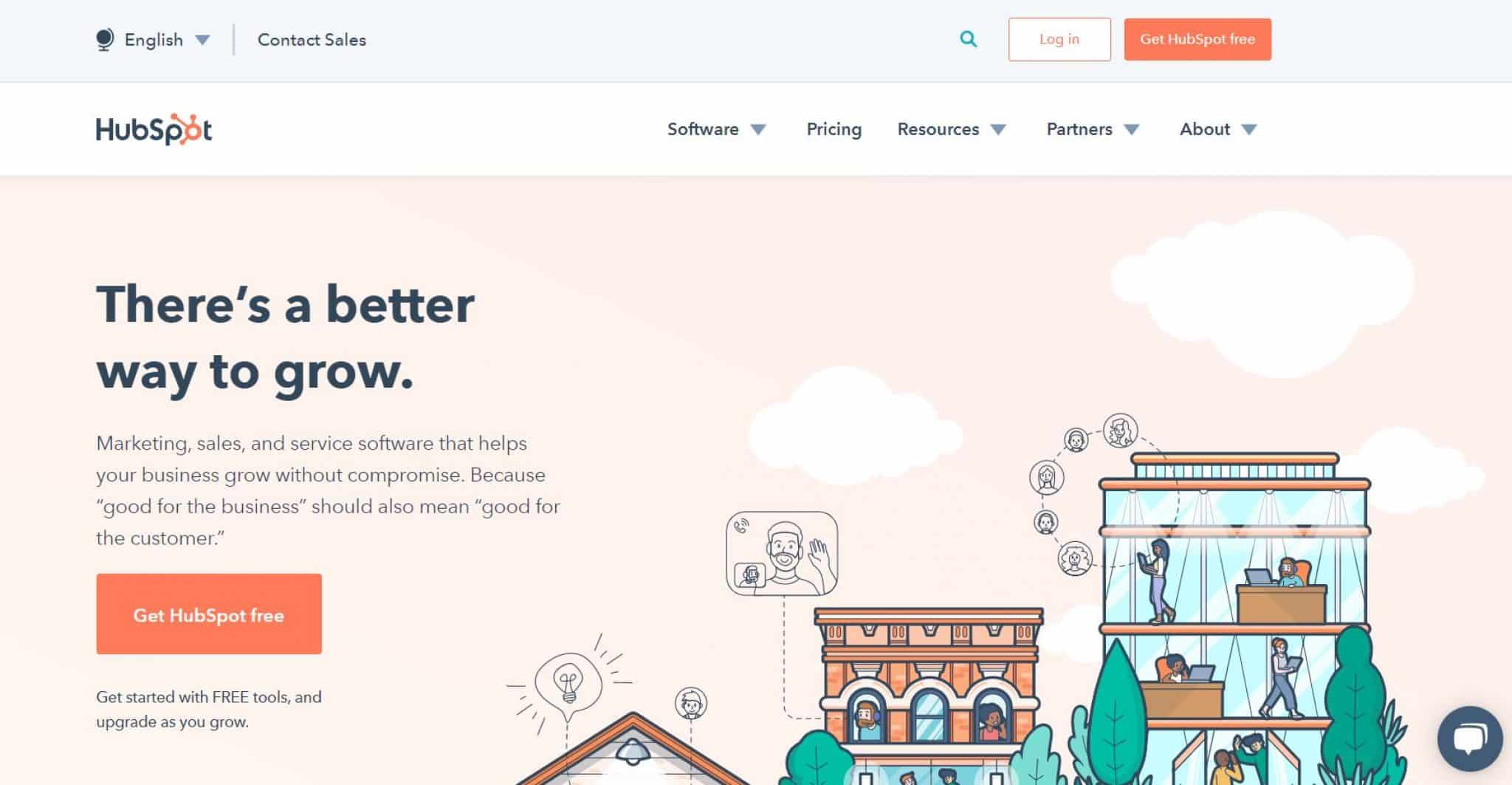 Hubspot is perhaps the most versatile marketing platform out there with features and functionalities that are not limited to the typical email marketing tool. They are efficient in providing all-rounder tools in CRM, CMS, market automation, social media and ads management,  and sales, making it possible to act as your entire marketing funnel. Hubspot also provides beautifully designed templates and great customization options.
Free Plan: 2,000 email sends per month.
Paid:  $40 per month.
Pros:
Great customer support
Online resources and training
Tracking potential customers
Time-saving with automation workflows
Cons:
No A/B testing
Paid technical support
Paid integration
---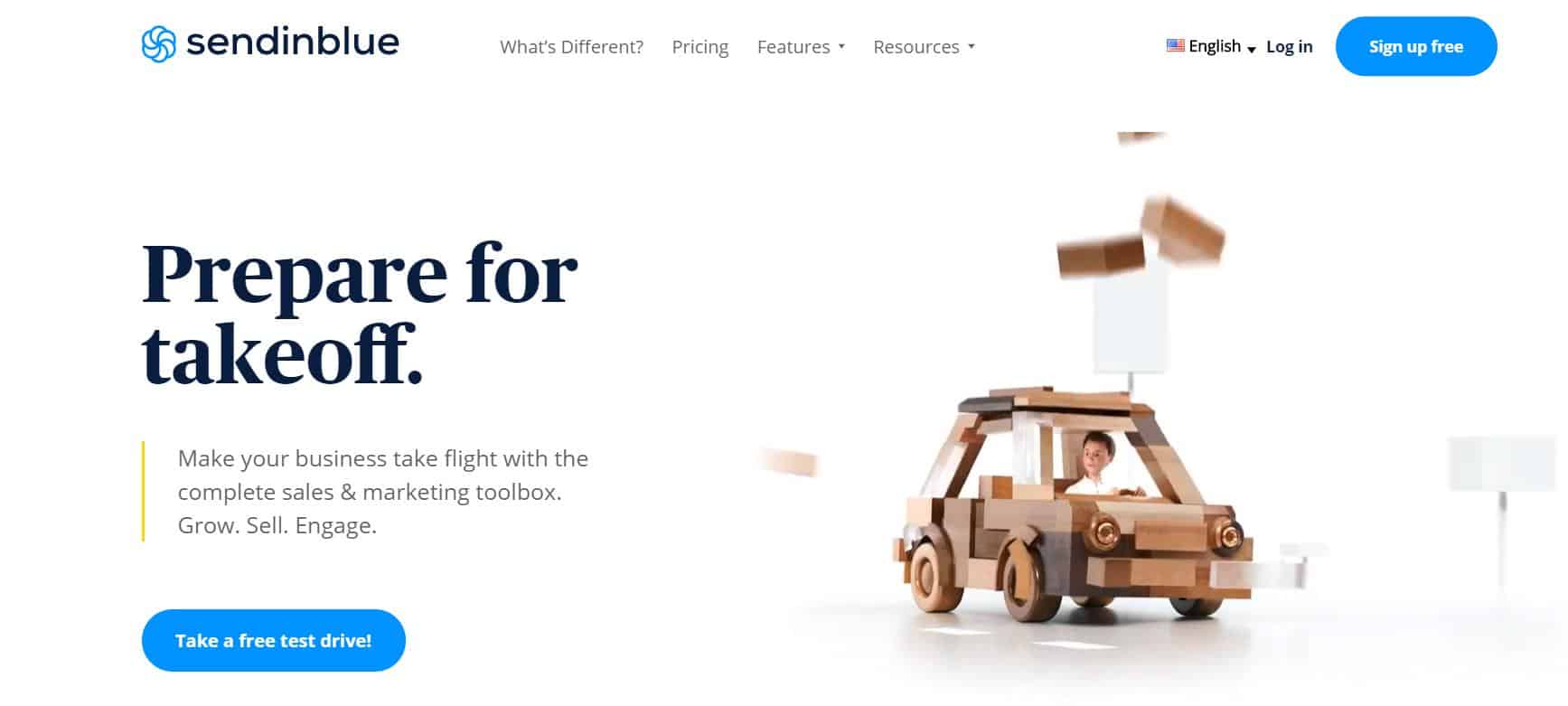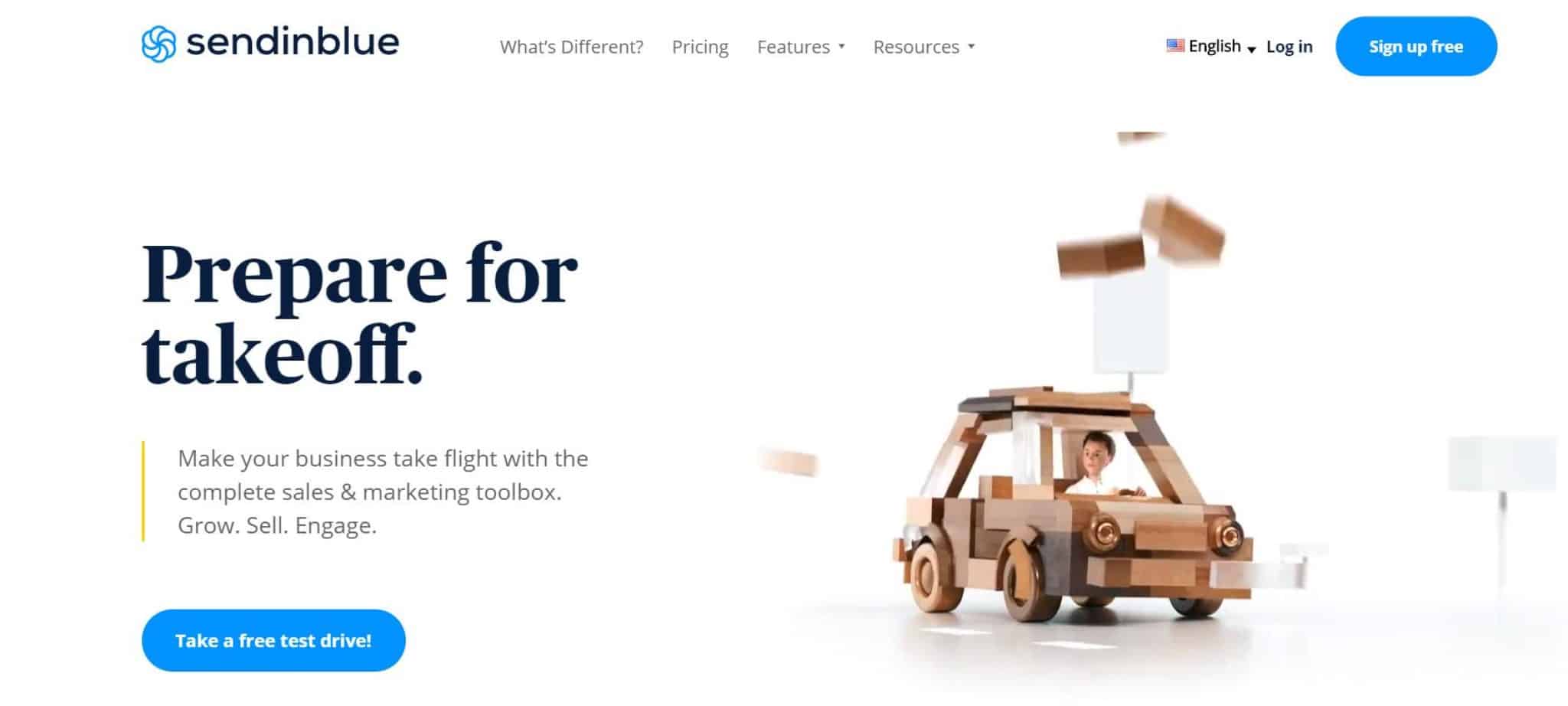 Just like Hubspot, Sendinblue also features strong CRM functions and social media marketing integration. It offers cloud-based market automation that may not provide great variety in its templates. It however duly ensures that your forms, landing page, newsletters, and so much more, are all responsive across various screen sizes, ensuring customer interaction with your brand.
Free plan:  300 emails per day
Paid:  $25 per month
Pros:
GDPR compliance
Deliverability
Transactional emails
Great analytics tools
SMS marketing tools
Cons:
Complicated API functionality
Limited template selection
Difficult to set up
Slow interface
Poor customer support
Limited Integrations
---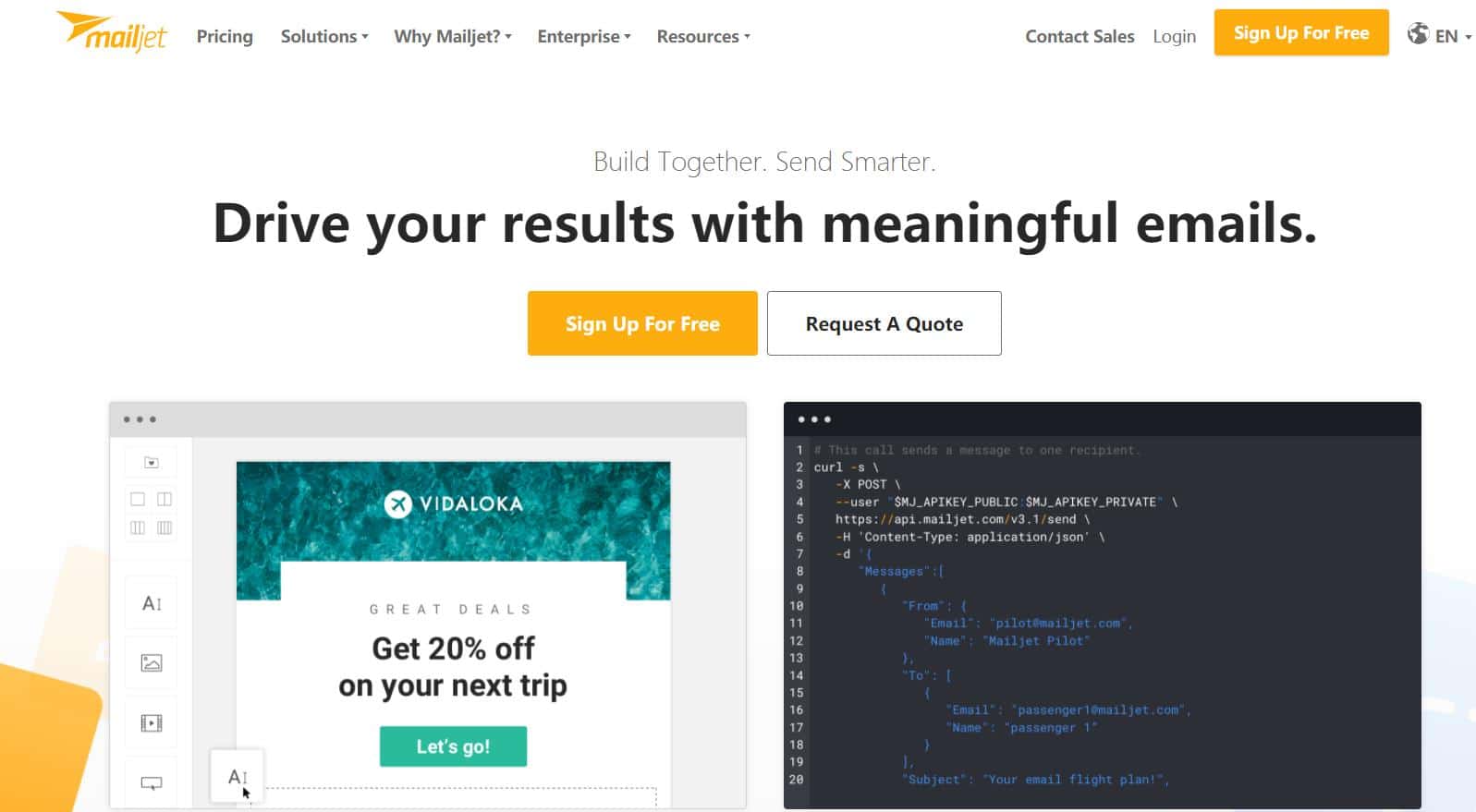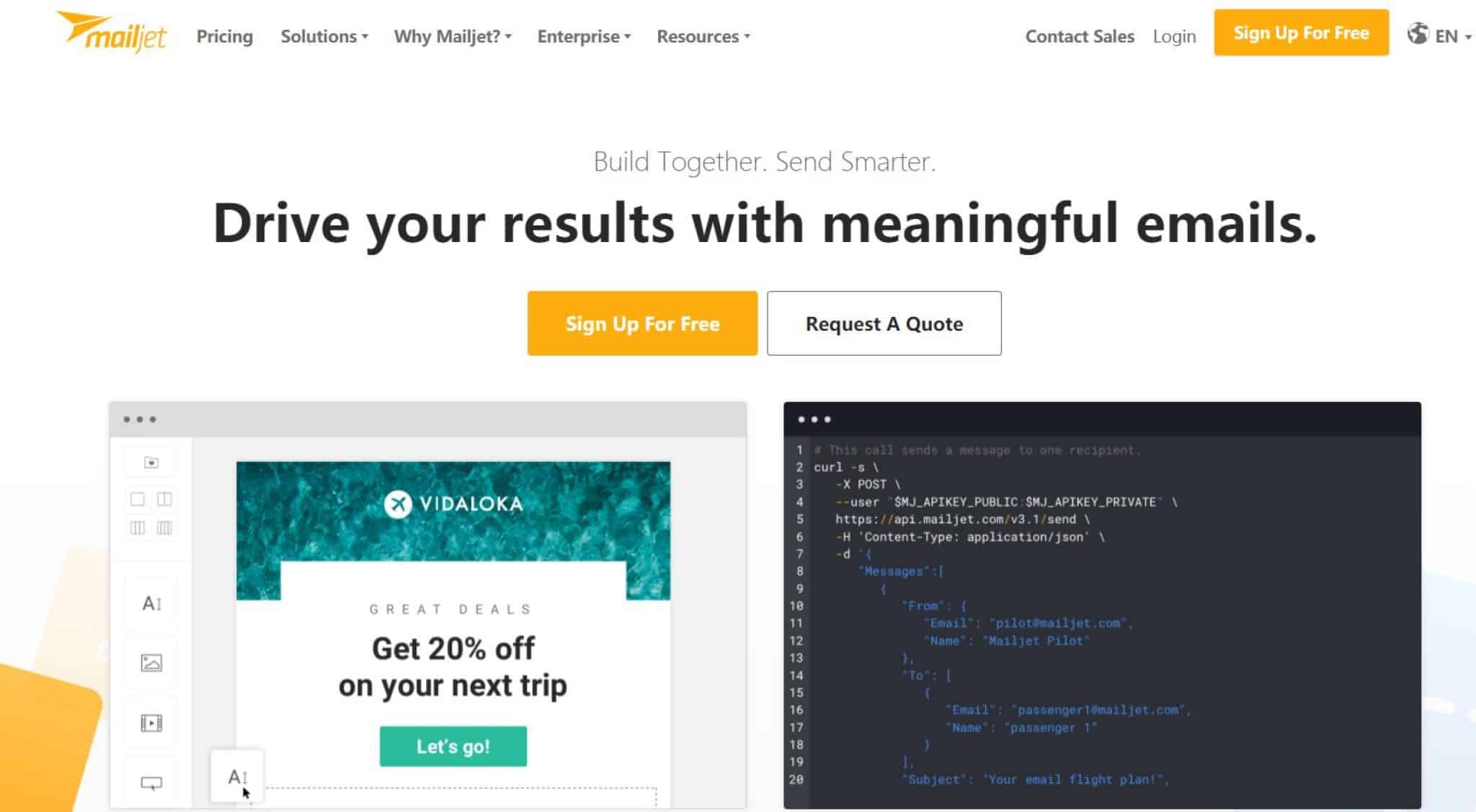 Mailjet is a great email marketing tool that stands out for its collaborative features. It enables smooth, real-time interactions with your team. It lacks A/B testing functionality but provides an advanced workflow that will support your business needs no matter its scale.
Free plan:  6,000 emails per month
Paid:  $8.69 per month
Pros:
A/B testing
Deliverability
Simple to Use
List importing
Cons:
Limited segmentation
Poor customer support
Poor email list integrity/validation
Difficult email API
A limited selection of templates
Bad documentation
---