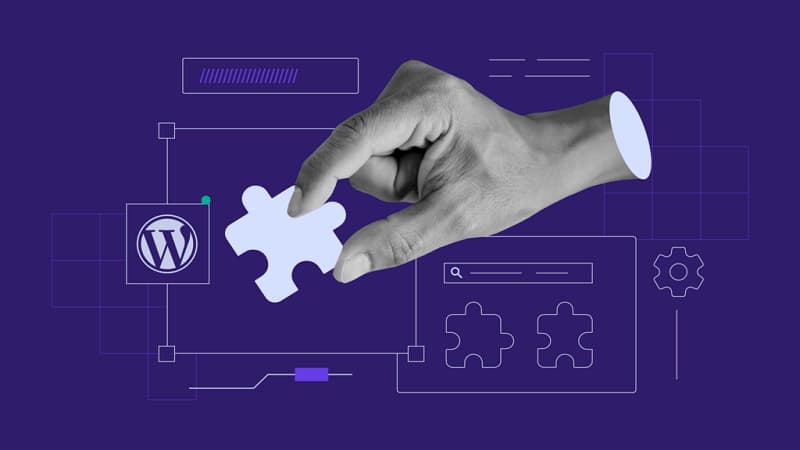 Building a website on WordPress can be a great way to establish an online presence, whether for a business, organization, or personal site.
With its user-friendly interface and abundance of themes and plugins, WordPress makes it easy for even beginners to create professional-looking websites. This comprehensive guide will walk you through the entire process of planning, building, and launching a WordPress site.
---
Planning Your Website
Before you start building your WordPress site, it's important to spend some time planning it out. This will help ensure your site meets your goals and runs smoothly once launched. Here are some key things to consider in the planning process:
Define Your Website Goals and Target Audience
First, decide on the main goals and purpose of your website. Is it an ecommerce store, a blog, a portfolio or business website? Defining this will inform other decisions like the websites design, plugins, and content focus.
You should also identify who your target audience is – their age, location, interests etc. Understanding your goals and audience is crucial for creating relevant content and choosing the right design.
Choose a Domain Name
Your domain name is your website address that web visitors will type in to access your site. Choose something memorable, short, and relevant to your site topic or brand. Make sure the .com is available and register your domain once you've picked the perfect name.
Determine Site Structure and Navigation
Plan out how many pages you'll need and how visitors will navigate through your site. Common pages include Home, About, Contact, Blog, Services, Portfolio etc. Organization is key – create a site map to determine the site architecture and how pages will be grouped and linked. Keep navigation simple and consistent across pages.
Select a WordPress Theme
WordPress offers thousands of themes to choose from, both free and paid. Browse themes that align with your design preferences and site goals. Consider responsive design (mobile-friendly), features like sliders or menus, and customize options. Install and activate the theme once selected.
Plan Your Website Content
The content you create will largely determine whether you achieve your website goals. Outline what pages need content, who will create the content, and what types of content like text, photos, videos will be needed. Planning content ahead of time will make the creation process smoother.
---
Setting Up Your Website
Now it's time to dive into the technical aspects of actually building your site on the WordPress platform. Follow these steps to get set up properly:
Install WordPress
You can host your WordPress site either on your own web server, or through a managed WordPress hosting provider like Bluehost or SiteGround. These providers offer quick WordPress installation right from your account dashboard. If self-hosting, you'll need to manually upload WordPress to your server.
Configure Settings
Once WordPress is installed, log into your admin dashboard to configure key settings. This includes things like your site title and description, date format, URL structure (posts vs pages), and visibility settings. Configure these to your preferences.
Install Essential Plugins
Plugins add extra functionality to WordPress sites. Must-have plugins include a security plugin like WordFence, SEO plugin like Yoast SEO, caching plugin, contact form, and image optimizer. Browse the WordPress plugins directory and install what's needed for your site goals.
Set Up User Accounts
Create any additional user accounts you need for accessing the WordPress admin area. Assign user roles like Editor, Author, Contributor based on what permissions each user will need. The admin user has full access to make site-wide changes.
Customize Your Theme
Most WordPress themes allow you to customize elements like your header image, background, fonts, colors and more. Spend time personalizing your theme to suit your brand by using the customizer tool. You may also install child themes for even more design control.
---
Creating Your Content
Your site is set up and configured. Now it's time for the fun part – filling it with great content! Follow these tips for creating effective content:
Write Useful Page Content
Each main page like About or Contact should have several paragraphs of text introducing visitors to who you are or what your site offers. Use keyword research to identify terms visitors may search for, and optimize pages for those words.
Add Eye-Catching Images
Images make content more engaging. Use high-quality photos relevant to your niche. Optimize images with descriptive alt text and captions. Compress files to improve page load speeds. Images should add value for readers.
Craft Compelling Blog Posts
Regularly publish blog posts that provide value for your target audience. Blog topics should align with your website niche and goals. Use an informative or entertaining tone as you write posts. Include images and multimedia to complement your writing.
Promote Your Content
Don't just publish and forget about your content! Promote your posts and pages across social media to drive traffic. Share links in relevant online communities and with industry influencers. Refresh old content by re-promoting it. Content promotion is always ongoing.
---
Enhancing Your Website
Your WordPress site is online and has great content. Now make it even better with these enhancement tips:
Improve Site Speed
A slow site leads to high bounce rates. Optimize images, enable caching, minimize plugins, and choose a fast web host to improve performance. Test your site speed and aim for sub-3 second load times. Fast sites improve visitor experience and SEO.
Implement an Email List
Building an email list of website subscribers allows you to stay in touch with visitors. Use a plugin like MailChimp to manage your list and send emails. Offer an opt-in form and lead magnet like a discount or freebie to encourage sign-ups. Email marketing helps build relationships.
Set Up Analytics
Install Google Analytics to access key visitor metrics like traffic sources, top pages, conversion rates and more. Use data to inform your content and optimization strategy. Analytics provide insights to improve your WordPress site.
Enhance Site Security
Hackers target WordPress sites, so security is crucial. Install security plugins, enable automatic updates, limit user roles, avoid plugins with vulnerabilities, and create strong passwords. Monitor for threats and be prepared to respond if a breach occurs.
Expand Functionality With Plugins
With over 50,000 plugins available, the possibilities are endless! Enhance features by installing plugins for SEO, social media, user management, ecommerce, forms, galleries, and more. Research top plugins for what you want to add. Just don't overdo it!
---
Launching and Maintaining Your Site
Congrats, your new WordPress website is ready to go live! Here are some final tips for launch and beyond:
Review and Test Your Site
Do a final check of all pages, links, and site elements before launch. Have friends and family test it out and give feedback. Identify and fix any errors or problems before making your site live. Testing is crucial.
Make Your Site Live
It's go time! Change visibility settings inside WordPress to make your site publicly accessible. Share your new website on social media and your other marketing channels. Submit it to search engines if applicable. Celebrate the launch!
Create a Maintenance Plan
Building your site is just the first step – you must also actively maintain it. Schedule regular content updates, back ups, plugin updates, and site monitoring. A well-maintained site gives an impression of quality to visitors.
Promote and Monitor Your Website
Actively promote your new WordPress site through SEO, social media, email, and any other channels available to you. Analyze traffic and engagement metrics to see what's resonating. Use these insights to further refine your content and marketing. Promotion is always ongoing.
Building a complete WordPress website takes planning, effort, and commitment. But armed with this guide, you now have all the steps and strategies needed to create a high-quality, effective site on WordPress. So start brainstorming ideas and mapping out content – your new web presence awaits!