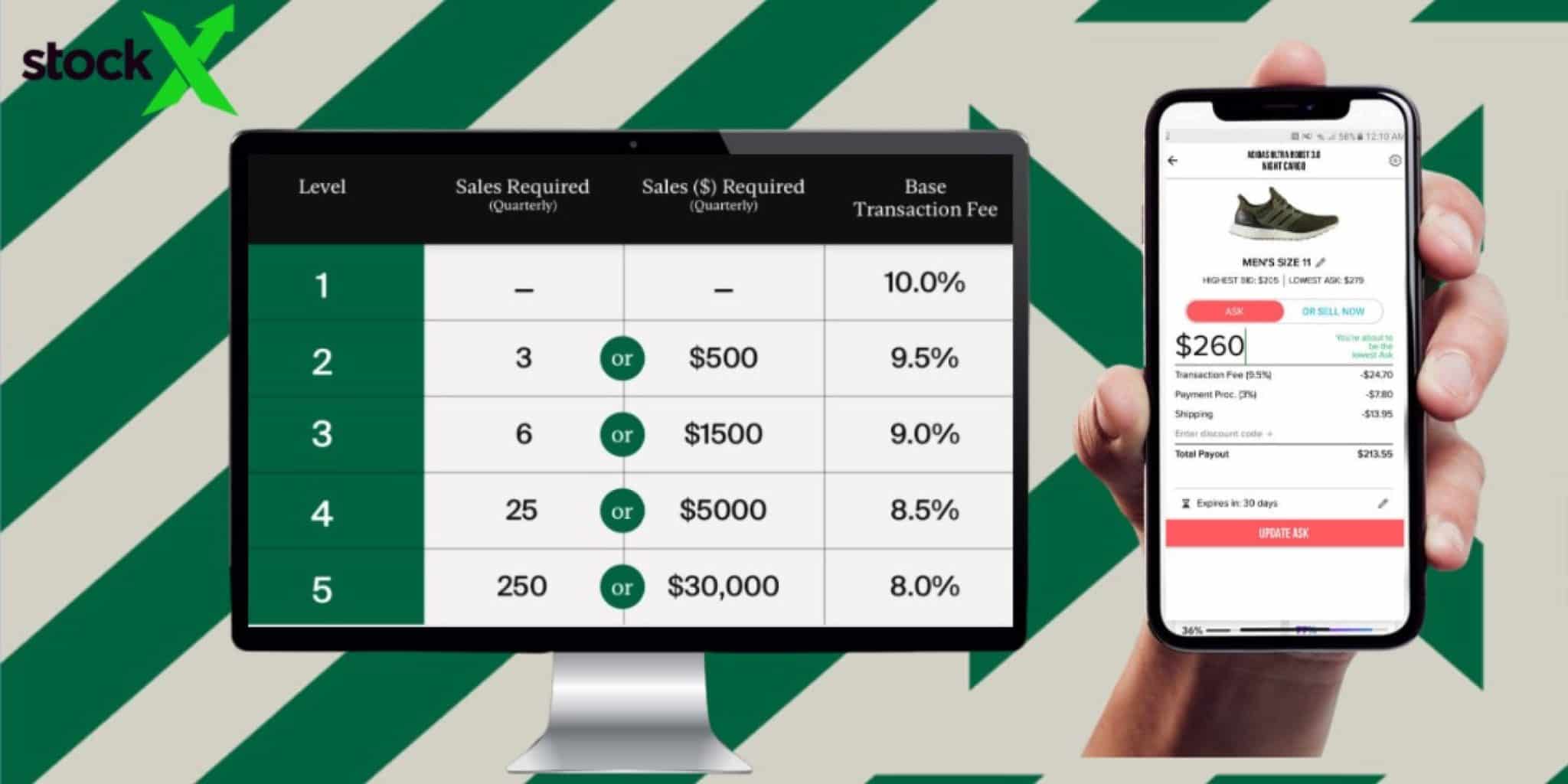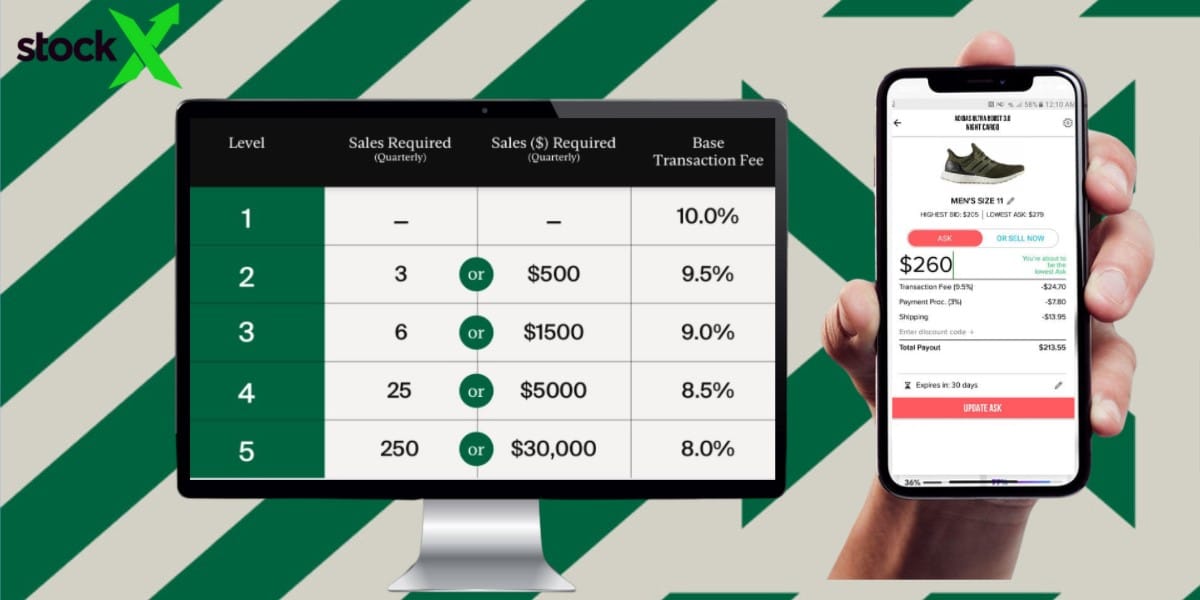 Are you looking for a platform where you can sell your copped sneakers or other high-demand brand items? StockX is the best platform to consider. It is easy to buy and sell on the platform through bids.
StockX is a resale market for authentic sports shoes. Of course, the platform also features other goods, clothing, watches, accessories, and much more. You can easily buy and sell on the platform without much hustle. However, you will need to understand the dynamics and transaction costs to be in a better position.
In StockX, there are different fees for the various seller levels. Additionally, the fees charged are different depending on the goods sold.
The money you make from your sales determines the charges you will incur. This is because of fairness to ensure you still earn from your sales even with deduction of the sales.
Charges according to seller level


---
How does Stockx work for the seller?
To use the StockX platform,
Step 1: You need to create an account, then list your item.
Step 2:  In this, you can decide to "sell now" at the highest bid or "ask" for the price you want to sell your item for.
Step 3: Once your item gets bought, you will need to ship your item within 2 business days. The team will then authenticate and ship to the buyer.
Step 4: You will then get your payment when the item passes verification. If you fail to ship within two business days, a fee equivalent to 15% of the transaction price will be charged.
Step 5: Also, remember to select a payout method and currency from the available options. You can get guidance on what to sell using the historical sales data for the items.
Ideally, in this platform, you need to search for your product and set your price. You won't need to take any product pictures, share personal information, or negotiate with potential buyers.
StockX platform will allow your product to reach millions of customers in over 200 countries. Furthermore, the platform offers some of the lowest commission rates in the industry.
How can a buyer use StockX?
Are you thinking of buying items on StockX? Well, there are two ways to buy.
Step 1: For starters, you can either decide to bid at the price of your choice or decide to buy now at the lowest ask to secure your item.
Step 2: Once you bid or buy, you can relax as the other processes push forward. The items are then shipped for immediate verification.
Step 3: Once the verification is done, the item is then shipped to you. The average delivery time is between 7-12 business dates from the day that you order.
How to reduce the seller fees?
Do you want to reduce the seller fees? Well, there are various ways you can do that! StockX is the best place to sell the best sneakers, streetwear, electronics, accessories, and much more. Selling on StockX is simple. You can even use ways to lower your seller fees and control how much you make on each sale.
In most cases, the more you sell on StockX, the lower the fees. There are five seller levels on StockX, and your seller level is determined by the quantity of your sales activity. Ideally, the seller level often resets at the end of the calendar quarter.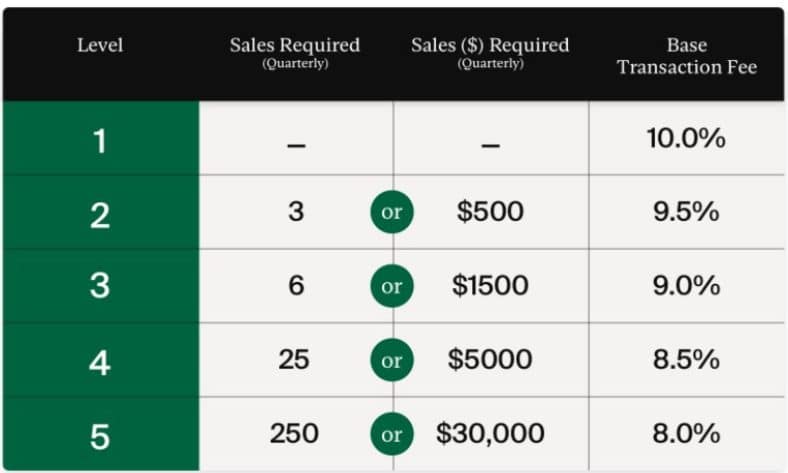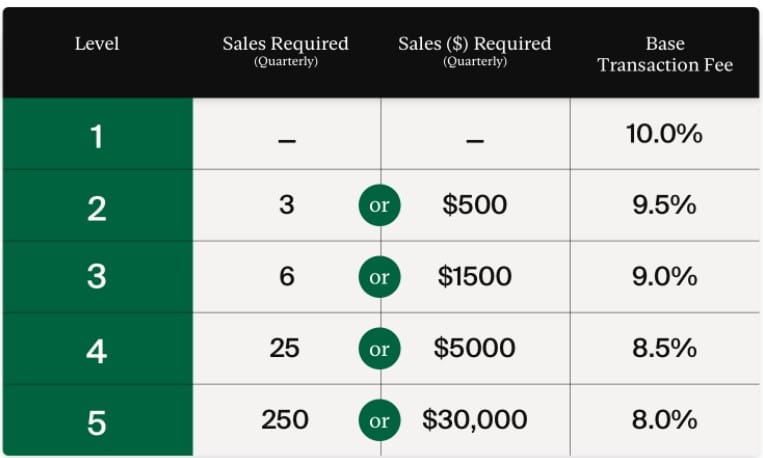 When you are starting at StockX, you will first pay a transaction fee of 10.0%. When you reach a gross merchandise value of $500 in the calendar quarter, you will be charged a lower seller fee.
Another scenario in which your fee can be reduced is when you ship at least 60 % of sales in a given month within 36 hours of the sale. You will earn an additional 1.0% off seller fees in the next month.
Another scenario is when you ship at least 95% of the sales in a given month on time, you will earn an additional 1.0% off seller fees in the next month.
1

Which regions does Stockx support?
It supports over 200 countries around the world. Hence, more diversity. If you are a seller, you can reach a broader customer base.
2

What is "ask" and how to buy on StockX
For a buyer, the "ask" signals your intent to sell. It is a listing of the specific price that you are willing to sell your item for.
You can set the number of days until the ask expires. You will get an email notification when it is about to expire so that you can renew. Then, when buyers place a matching bid, they will buy from you.
The deadstock is the authentic, new, unworn pair of sneakers. They are generally complete with the original box lid and box label indicating the shoe size. The dead stock may also include or not include additional accessories. Some sneakers sold at retail may pass deadstock inspection despite their condition. The deadstock can also have signs of aging or yellowing.
StockX is a legitimate website; you don't have to worry about buying fake items on it. If you have numerous collector's edition shoes, you can also resell them for profit. This is a great platform that you can use to make more profit and return your investment.