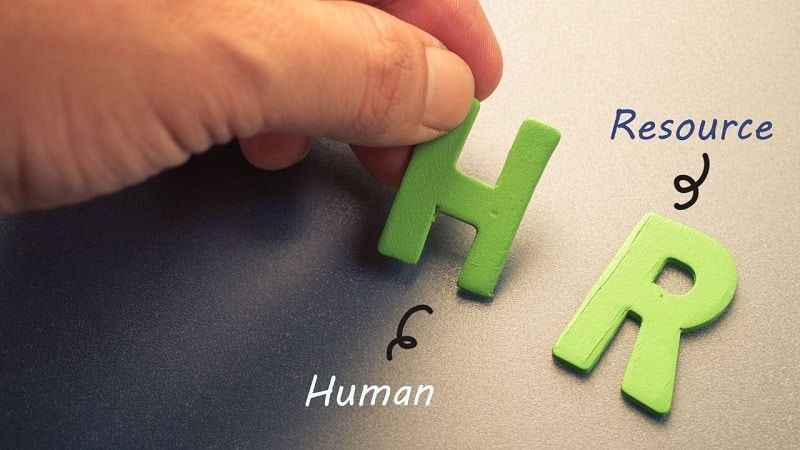 Businesses all over the world are breaking past physical boundaries and adjusting to the new market trends. Organisations can now improve their workforce by outsourcing their job roles to the best professionals in the industry regardless of their location.
To ensure optimal productivity in these globalized companies, businesses should maintain effective communication between the different offices across the world. Managing the employees and directing projects will be tough without consistent information exchange among the separate arms of the organisation.
Due to the difference in factors like currencies, time zones and languages, information may get misplaced or misinterpreted. Companies are met with challenges of maintaining and improving the quality of service that they offer their customers following the pandemic.  The HR departments of several companies are now taking steps to handle this responsibility, and the most popular one is the use of international HR software.
Line managers and HR pros can utilize this type of software to arrive at a cost-effective solution to many of their issues without wasting any time. In 2021, sectors and industries can expect to experience a rise in the implementation of HR software globally because of its profound benefits.
---
Benefits of HR Software
Let's go through some of the advantages that companies who implement global HR software have over those that don't.
1. Companies can utilize the software for communicating with their workforce.
The physical boundary that international organisations face can be easily resolved by the integration of an impressive HR system. By implementing HRM software, members of the workforce can share data with their managers, get instructions and answers to their questions speedily.
Besides, the system makes it possible for authorized personnel to pinpoint the workers best suited for executing some projects. You can already see how that can be essential to the running of an international company where colleagues are not familiar with each other's level of expertise. Collaborative efforts on projects are better encouraged with HRM systems in place.
With the software integrated, workers will have the ability to manage and update their personal information on the go, no matter where they are working from. As the system incorporates the cloud, they can fill in their data from any of their devices with Internet access.
The functionality of the software also lets employees record their sick days and schedule for their annual leaves, and that is why it can also be viewed as holiday leaves software. It also presents a comprehensive view of the organisation's HR policies and contracts. The human resources department can utilise it for easily reviewing the annual performance of the workers based on the records kept.
2. HR software improves the decision-making process in companies
The decision-making process of organisations can be adversely affected by delayed delivery, misinterpretation and displacement of information between workers of different teams at separate locations.  Leaders and stakeholders of an enterprise can only make the best-informed decision when they have access to all the relevant details of the projects. They can get an overview of all their business information with an HRM system and improve their choices.
For instance, decision-makers can easily review data points such as salaries, headcounts, expertise, location and turnovers. With all that, companies can decide which teams and workers are better suited for carrying out certain projects and personalize the details of the onboarding experience for new hires. They can also use the information to grade the offices and intervene for the ones whose quality of service have deteriorated.
3. HR systems make companies more efficient
Companies tend to incur avoidable costs when they manage their HR process in fragments. There has to be time manually spent in distributing data across several platforms since they were not made to naturally integrate.
You can already anticipate how that will be uncomfortable for overseas offices because information can easily get misplaced or misinterpreted and that could lead to severe inconsistency between the separate arms of the company.
Organisations can drastically minimize the chance of errors and the admin time requirement by integrating an international HR system. This is because the individual workers and managers can stay on the same page with all the projects. After all, the platform can be updated by all authorized personnel in different locations and the amendments reflect immediately.
Businesses that implement HR systems can also regulate the restrictions placed on access. That way, they can protect the sensitive information of workers from the wrong eyes. Typically, international enterprises face concerns with the different languages used in communication as their HR staff are not mandated to speak multiple languages fluently.
However, the software resolves the issues from language barriers. Also, they can work with different currencies and define holidays according to local calendars, regardless of the office location. Workers can use the platform to better plan their time off from work and keep their managers updated.
---
Conclusion
International organisations that incorporate HR systems can expect to experience increased productivity and efficiency across their offices. The separate locations where the offices are will need more than a traditional HR staff to bridge the gap created by the difference in factors like currency and language.
Global HRM software offers companies to maintain congruence on their projects without being limited by physical boundaries, especially with the pandemic that started last year. For global organisations to keep up with their quality of service to customers, they have to abandon a fragmented approach to managing their HR process and adopt HR software that encourages collaborative efforts on projects.
Managers will also benefit from a system as they can get a comprehensive overview of relevant data points for improving their decision-making process. The platform with cloud-integrated can be updated by anyone with access granted from any device.
Organisations can also control the restrictions placed on access to the platform so that they can safeguard the personal information of their employees. All these benefits are the major reasons why more companies can be expected to join the trend and implement international HR systems.
Besides, the market for this kind of software is expected to blow up in the future. It was mentioned in one study that the projected total value of the HR software market by 2025 would be about $30billion. That also translates to a 9.4% growth predicted for the market.