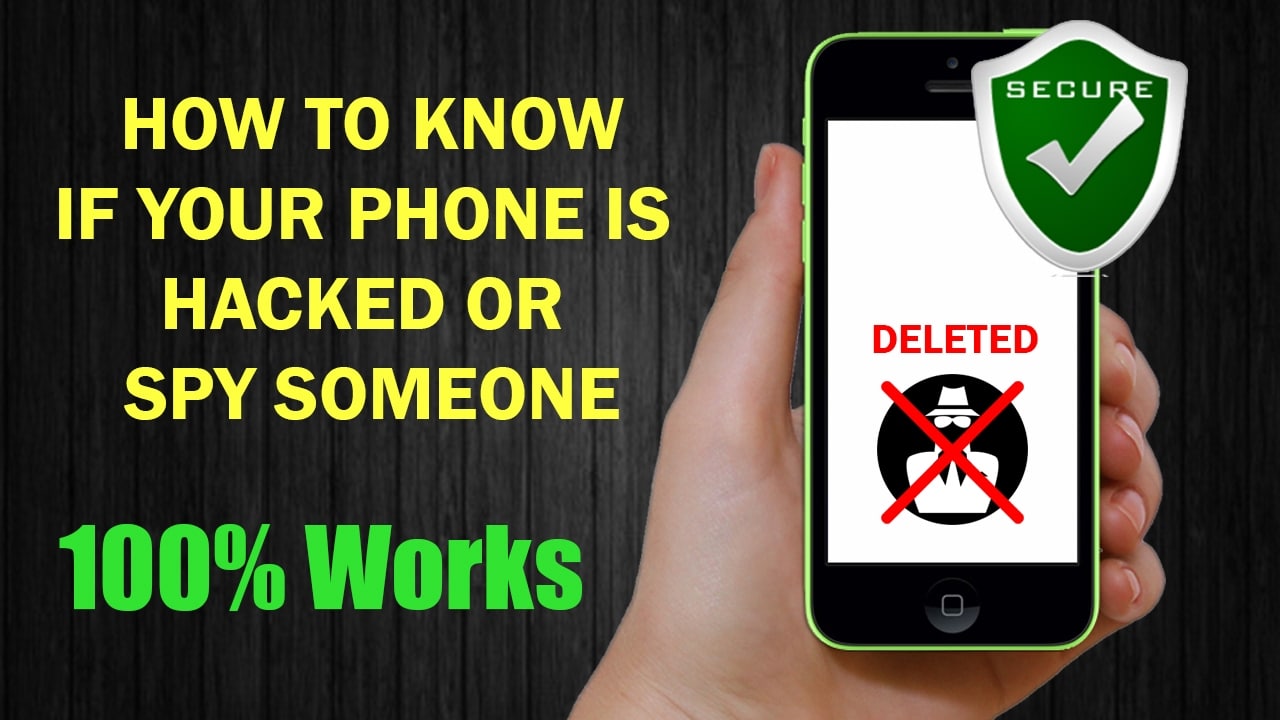 Once upon a time, there prevailed a belief that people can't live without one thing which is known as oxygen. This belief was correct but incomplete. Today, people can't live without two things, oxygen and phone. It is not certain that every person on this planet believes that God is everywhere, but certainly every person does believe that smartphone is everywhere. From washroom to the living room and from meeting to eating, smartphones are everywhere.
---
Phone Symptoms If It's Being Tracked
You already must be squeezing your data pack drop by drop so as to reduce your recharges, but if your phone is being tracked, then you may incur additional data costs. This happens because you don't know if there is any hidden spy app running in your phone. Such apps will never show up, saying howdy! They work behind the curtain. There are some apps which can be used to monitor your data usage. These may also help you track down spy software's. Search such applications on play store or apple store, as per your phone platform.
If there are any older spy applications running in your phone, they will lead you to battery drain. New spy applications are rather updated and they seldom cause battery drain. Battery drainage also occurs because of unnecessary applications in your phone. You use such applications once in six months maybe.
Abracadabra! If you are used to unexpected magic like automatic shut down and start of your phone, then you might be a victim of spying software. There are high chances that your phone is being tracked if you are facing this situation.
Noise disturbance while talking on the phone
It's not always necessary that your telecom service provider company is providing you bad services when you listen to unnecessary disturbances while talking with someone. Some spying applications which are used for call listening and recording can cause such noises. Noises can be static, clicking or beeping ones.
You may be receiving strange text messages from random numbers. Messages may include some symbols or characters. These can be some secretly coded/encrypted messages, which are normally used by remote control feature, which is provided by spy software. If the software is not working properly, then these messages can also be seen.
---
How To Get Rid of Spy Software's
If you have discovered that spy software is running in your phone, then congratulations, it's an achievement. Stop smiling as you also need to get rid of it. So if you are a non-technical person, you can simply reset your phone by factory reset settings, but please don't forget to backup important data before resetting. Factory reset setting will format your existing data also.
Another option is by updating your phone operating system. Spy software's are capable of running a particular version of operating system. If your operating system is updated then it will not work as it also needs to be updated, now again please do not update that spy software too!!
If you think or if you are a technical guy, then you can think about advanced options like looking into your phone directory files if you can find some clue. Some unwanted software logs or name. You can find installer file which usually will be left behind in your SD card.
---
Conclusion
If you still think none of these techniques are your cup of tea/coffee (whichever is suitable), then you can simply install some protection application or anti-virus application which can protect your phone from malware and viruses.