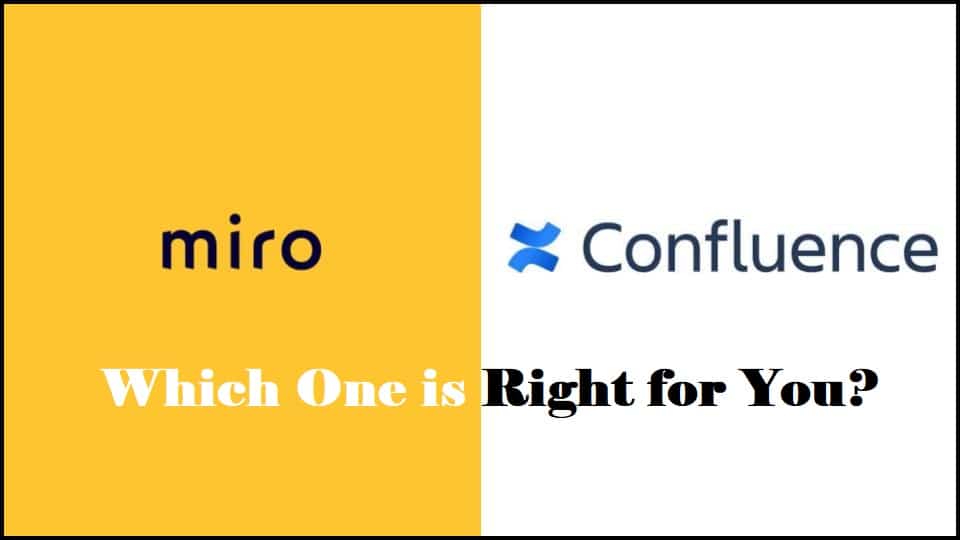 Are you not sure which project management software you should buy for your team? Are you confused between Miro software vs Confluence software? Then click here!
Project teams need an entire toolbox to support collaborative measures but they often cannot afford multiple systems. This is why it makes sense for them to find an all-in-one solution that has all the features and functionalities they need to successfully pull off a project. The two options that are always the topic of the debate are Miro software vs Confluence software. This article explores each one and its capabilities to help buyers select the one that is better suited to their needs.
---
Miro Project Management Software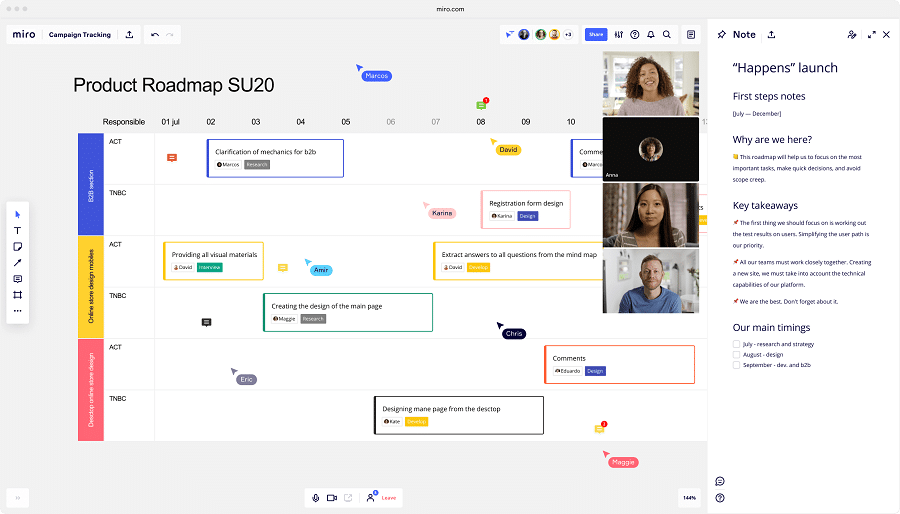 Miro is different from other tools because it combines several aspects of different software into one platform. It is considered a virtual whiteboard tool and presentation application. Businesses use it to brainstorm, build mind maps, and host extended video conference meetings. It is a collaborative platform that teams can use to visualize their ideas or create engaging slideshows. The software allows multiple people to simultaneously edit the same document similar to Google Docs.
The audio and video calling functions are built-in to the platform and users can share their screens so it is easier to discuss tasks. When they are working together, it is important to share the latest updates in real-time and Miro can assist with that. Users can also import media from other applications such as websites, or Slack conversations and display it on the screen.
User Interface
When comparing Miro software vs Confluence software, the first thing people look at is the user interface. The Miro desktop app has a simple interface with a dashboard on the home screen. There are several tabs on the top from where users can switch to a different board. It is very easy for managers to jump from one project to another with this menu.
Miro requires a stable internet connection and has very limited offline features. Users can only view a board that is already open and downloaded on the app. Offline editing or adding new items is not possible.
Templates
Miro project management software has several templates that cover a wide range of use cases. Some popular template examples are mind maps, flowcharts, product roadmaps, user stories, and user experience research. The paid subscription plans include customized templates too.
Users have the choice to either start from scratch or use a template. There is a generous amount of board space on the platform and a small zoom-pan control on the bottom right corner of the screen can help adjust the screen.
Collaboration
Miro was built to facilitate collaboration in real-time and users can invite their team members to view, edit and comment on active boards. They can see who is online and collaborating through the icons available on the top of the screen. The board owner can also see the cursors moving in real-time to follow the user's actions on the board.
Since the boards are large, the user can choose whose cursor they want to see and only view their actions. The collaboration options make the Miro software vs Confluence software argument sway in the former's favor.
---
Confluence Project Management Software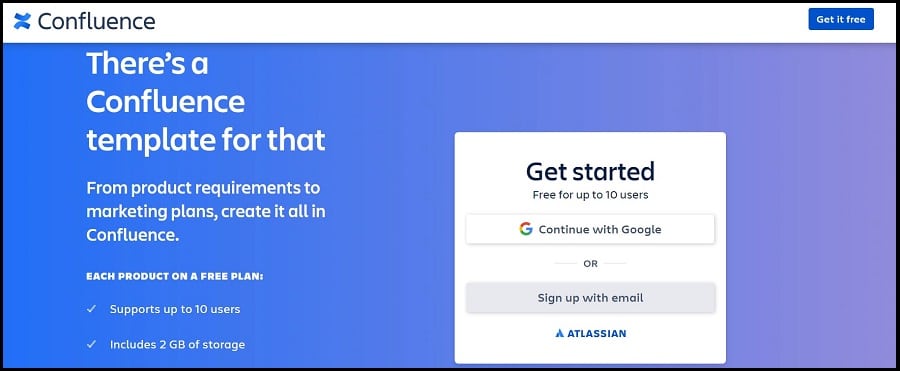 Confluence is known for its simple and intuitive interface which reduces the learning curve significantly. The software can handle multiple integrations and has several tools for tracking employees and their productivity levels. It was designed to connect with the existing systems so businesses can migrate with ease.
Several plug-ins and add-ons make task execution a breeze. It can connect with digital calendars and other applications so everything is available in one place.
User Interface
Confluence is a browser application that can be accessed through a computer or mobile phone. It has a supporting mobile application too and the interface for all versions is easy to navigate. The users can work on the system with little or no trouble and get maximum utility out of its features, no matter what operating system they are using.
Pages
One difference between Miro software vs Confluence software is that the latter uses pages. These are spaces where users can create lists, diagrams, charts, tables, and everything else. The pages can be built through templates as well which are customized according to the type of business and its industry.
Software Integration
Confluence project management has a large marketplace with a wide variety of applications that can facilitate software integration. The system functionality increases with the addition of tools. It is compatible with most of the systems commonly used for communication, project management, task handling, and productivity. It supports a lot of software engineering platforms as well with different plug-ins.
If there is no support for a specific integration then users can request it through the community. The developers act on the request with the most votes with immediate effect.
Collaboration
In the Miro software vs Confluence software usability, most users are consuming content through Confluence instead of creating it. This means they consider it a reliable platform and the single source of truth for their organization. They can quickly access files, documents, and conversations on the software. Creating content is not as important because teams can do that anywhere, but the organization is what matters the most.
Ease of Use
There are a lot of project management tools in the market but most require extensive training. It is very easy for beginners to get started with Confluence because of its intuitive design. Users can easily navigate the functions and there is even a built-in assistant to provide tips and hints to help them. New users can immediately start creating content using the templates selected according to their business model.
---
Bottom Line
When teams are choosing between Miro software vs Confluence software they should have all the knowledge at their disposal. This includes its ability to integrate with the existing channels, how easy it is for new users to learn, and whether or not it brings structure to project management. Miro is a great option for creative teams that require a lot of collaboration and teamwork to execute successful campaigns. Confluence is more suited for software development teams. That being said, any team can find utility in these platforms if their features fulfill their needs.