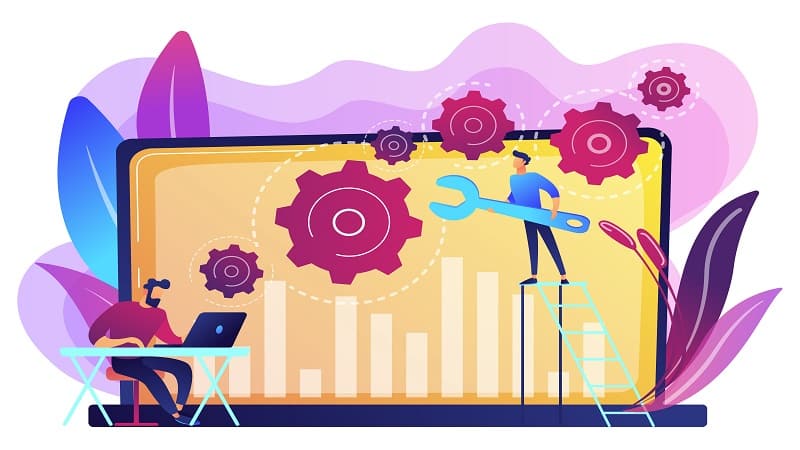 Thanks to technological advancements in payment methods, we can say goodbye to long waits for any withdrawal to hit your bank account.
Until recently, this posed a bottleneck for the online casino industry. Nowadays, innovative technologies, including e-wallets, digital wallets, and cryptocurrencies, have made quick withdrawal casinos offering the fastest payouts the norm. With the help of experts from leafletcasino.com, acknowledge yourself with the best options and relative security measures. As such, you'll find a fast casino payout in no time.
---
Classic Payment Services with Fast Transaction Processing

Every fast withdrawal casino offers multiple methods for players to withdraw their winnings with zero delays. However, it's important to remain realistic concerning the speed of transfers. Many online casinos advertise "instant" withdrawal.
Yet this only applies to funds going from the casino account to an e-wallet or crypto wallet. To actually cash out funds to your bank account, all banking methods, including cryptocurrencies and e-wallets, take anywhere from a few hours to a number of days. Nevertheless, e-wallets have become one of the most popular fast payout options for online players. Let's have a closer look at several of these in more detail.
iDebit
Taking into consideration the advantages of speed, reliability, and security, it's easy to see why so many Canadian players choose iDebit as their favorite payment solution. After all, it's a Canadian company that's based in Ontario. It's also teamed up with all major Canadian banks.
Creating an iDebit web wallet and linking it to your bank account is done in a couple of minutes. Deposits are instant, but you should allow up to 5 working days for withdrawals. Also note that there are fees, with bank account transfers costing C$2.00.
Instadebit
First launched in 2002, Instadebit is headquartered in Toronto. At the time of writing, it's only available to Canadian online casino players. Once you've set up a new user account on the Instadebit website, it's automatically linked to the customer's bank account. All casino transactions are recorded in the Instadebit account history.
This helps make tracking gaming expenditures a cinch. For security, the platform utilizes advanced encryption technologies plus strict verification processes. When it comes to moving winnings out of the casino and into a bank account, the waiting period is around 2 – 5 working days. Finally, Instadebit charges a nominal fee of C$1.95 for deposits and C$2.00 for withdrawals.
ecoPayz
The UK online casino banking option, ecoPayz (recently rebranded as Payz), is a great e-wallet solution for casino players. The platform permits its users to have three different accounts in three different currencies. Furthermore, you'll find five account types, Classic, Silver, Gold, Platinum, and VIP, offering better options. One serious consideration regarding withdrawals is that a gambler can only use ecoPayz if it was used to make the initial deposits.
As for fees, registration is free, but there's a 7% fee for topping up a casino account via bank wire transfer. Using a credit card will cost around 2.90%, with an extra 2.99% currency conversion.
Neteller
Neteller is an e-wallet that's owned by the Paysafe Group and includes Skrill and Paysafecard under the same umbrella. The platform acts as a middleman between a player's fast payout online casino account and their credit card. With more than 20 years of experience in online transactions, the company is extremely secure and reliable. It offers SSL128-bit encryption along with 2-step authentication.
To withdraw funds from a casino account, allow 24 – 72 hours. There's a flat fee of 2.5% on all deposits. Withdrawals cost 2% for crypto wallets and 3.99% for credit card transfers. Be aware that certain online casinos don't reward players with bonuses and promotions for their Neteller deposits.
---
Blockchain Technology
Love it or hate it, blockchain technology is leaving its mark on the online gambling industry. On a positive note, because of the nature of the Blockchain, transactions are faster than other banking methods. Though they are not instant, they are affected by network activity. In addition, with data transparency, it's possible to trace your transfers to public addresses. Finally, it's worth mentioning that because no third parties like banks are involved, transaction fees at fast payout casinos using crypto are very low.
Due to increasing regulation, many of the factors once touted as positives for the gambling industry in the early days of crypto are now redundant. For example, you'll often hear talk praising the anonymous nature of crypto. In spite of this, the truth is that every reputable fast paying casino demands that their players complete KYC before cashing out. Decentralization is another point when it comes to top online casinos. It's the licensing authority that makes the rules. With the entire range of cryptocurrencies suffering from massive volatility when compared with fiat, perhaps it's a banking method still in search of practical use.
---
Mobile Technology and Internet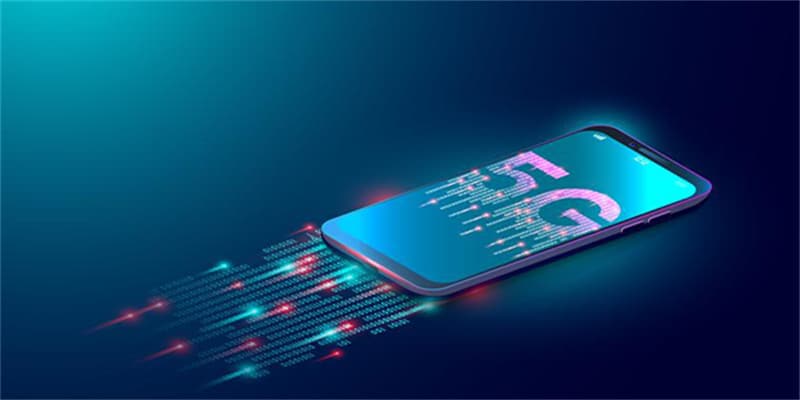 We have all seen the unstoppable rise of mobile technologies. Coupled with ever-more complex mobile devices designed to handle increasing Internet speeds. Fast payout online casinos have moved swiftly to utilize the convenience factor of smartphones to their own advantage. Virtually all of today's online casino games, from slots to live dealer options, can be streamed seamlessly to the smaller screen without loss of quality. This allows players everywhere with an internet connection to go online and begin enjoying themselves. They can be standing at a bus stop or sitting on their sofa at home.
Then, there are advancements in mobile payment methods. Banking is so much easier with intuitive interfaces and cutting-edge gesture recognition. Mobile touch controls are also improving, with 5G becoming more common. To that end, it's no surprise that mobile casinos have become the go-to option when playing casino games.
---
Know Your Customer
All of today's legal and trustworthy online casinos are mandated to verify their users' identities, proof of age, and location. In some cases, even the source of their funding. Known as KYC (Know Your Customer), it conforms with anti-money laundering (AML) legislation and discourages underage gambling. Whenever a player requests to withdraw winnings, they will have to fulfill identity verification. It's a process that involves uploading a government-issued photo ID: things like a driver's license, passport, or recent utility bill.
After a deposit, players are looking to start their gaming sessions quickly. Still, this whole identification process is cumbersome and time-consuming. But, in view of cutting-edge KYC technology developments, players can use their smartphone cameras in conjunction with various apps to read the microchip within their passports. Also, advanced automated AML screening matches players with global databases. For increased security, KYC information is stored on the Ethereum blockchain.
---
Final Notes
Over the last decade, the online casino industry has embraced rapid technological change. This allows the casinos to keep abreast of their customers' wants and needs. Particularly, this ensures the safe transformation and streamlining of online banking methods. Moreover, whilst players revel in the games, advanced algorithms continuously monitor them for fairness.
They also help the players to rely on top-notch security, especially concerning data and banking options. By enhancing the whole online casino experience, satisfied players show greater loyalty. Now, consider that AR and VR are just around the corner. It'll be interesting to see what new technology has in store for online gamblers.