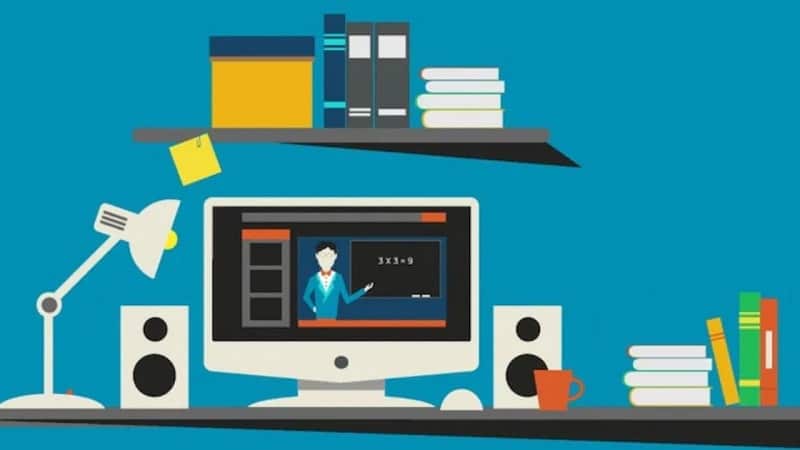 Currently, digital tools are a very important part of the learning methods used in education in our country. Tools such as computers/laptops with internet access and essay assistance are very important to allow students to be at the forefront and to access millions of sites to get information that will help them to complement the knowledge they acquire during their synchronous sessions.
There is no doubt that the need for close communication has been vital to carry out our daily activities, especially in virtual education. As educators, leaving our classrooms and moving them to the digital world has required the integration of several technological tools that have helped us to be closer to our educational community.
The needs have changed and now it is no longer enough to have these solutions individually. It is now essential to have a solution that brings together all these opportunities for communication, collaboration, interaction, and storage at the click of a button.
Here are the top 6 digital tools that generate the greatest benefits for the educational community.
---
1. Instant messaging
Messaging is an efficient, clear, and immediate means that help us instantly communicate with our teachers and students. This messaging also allows the creation of different groups where specific topics are discussed.
Having the option to include and select the members of each group adds value to optimal communication management.
---
2. E-mail
An E-mail has not gone out of fashion, since it helps us to preserve that formality accompanied by the sending of attachments. An e-mail carries with it important and transcendental information.
It is a way to put a different and concrete tint to the message we want to send and thus differentiate the communication.
---
3. Virtual classrooms
Our traditional classrooms turned to virtual education, where we are able to carry out this beautiful work of teaching. Virtual classrooms are an incredible tool, but they have also had some challenges in maintaining effective communication when having a class.
Some of these basic interaction and collaboration functions are polls, chats, file sharing, virtual note-taking, and screen and audio sharing. There is no doubt that these functions have helped us to continue with the real and close accompaniment of our teaching.
---
4. Assignment of tasks and activities
We can no longer listen to the teacher's homework dictation, the practice of copying assignments from the blackboard, and they can't give us a tip to write an essay.
In virtual education, this was transformed into digital assignments with detailed customization that determines the day and time of delivery, the power to have attachments, and even the recording of a video or audio message that enriches this assignment.
---
5. Virtual practice, evaluations, and records
Another special feature of a comprehensive solution for virtual education is to offer online exercises, tests, online essay service, and accurate guided rubrics that provide immediate feedback. This helps the learner with autonomy and self-learning skills.
On the other hand, the teacher can have accurate and detailed reports of their student's progress at a click of a button. Self-assessment of exercises and exams optimizes teachers' time and effort.
---
6. Content storage
Within a virtual platform, it is vital to have the space to organize and store the contents of our program. Having the freedom to add, organize and manage these contents gives clear radiography of organization and a quick search of resources for students and teachers.
Below we will talk about some applications that will be useful during your educational training. With the applications, we present you will be able to writing essays, to get organized like never before and be more productive.
PowToon
PowToon is a new tool that can be very useful for teachers, students who have to make presentations, and speakers in general who want to create a didactic video in a short time, with good results, and also in a very easy way. PowToon is a very useful and helpful tool since it allows us to make more dynamic presentations through animated videos.
Genially
It is a tool to create PowerPoint-style presentations but modernized with animations, designs, and stickers to decorate each work we want to do with Genially. You can create posters, presentations, timelines, documents, thematic maps, postcards, and infographics.
The good thing about Genially is that it offers pre-designed templates to which we only have to modify the information we want.
Another advantage of this tool is that you can download the material once finished (although it loses some functions) in case we run out of Internet or if we want to have it accessible offline.
Genially allows you to add images, text, audio from SoundCloud and Spotify, YouTube videos, photos from Flickr, Instagram, Facebook, etc. to the materials and has thousands of design and animation options for the elements included in the work.
Kahoot!
Kahoot! is an educational web 2.0 tool that motivates learning through interactive quizzes with students. This tool allows you to create question and answer games in a very intuitive and dynamic way, where you can create your own quizzes, questionnaires, or online surveys.
Among the main features of Kahoot, is that it allows you to ask questions including photos and videos. The teacher can control the pace of the test or survey and each answer can be assigned a rating and at the end, students can see their score.
Students do not need to have an account to participate in the activities. To participate they only need to visit a website and then enter the PIN code of the created game that will give them access to the activity.
This will help you to become more proactive, efficient, happy, and you will systematically develop new century skills such as collaboration, creativity, communication, and critical thinking.