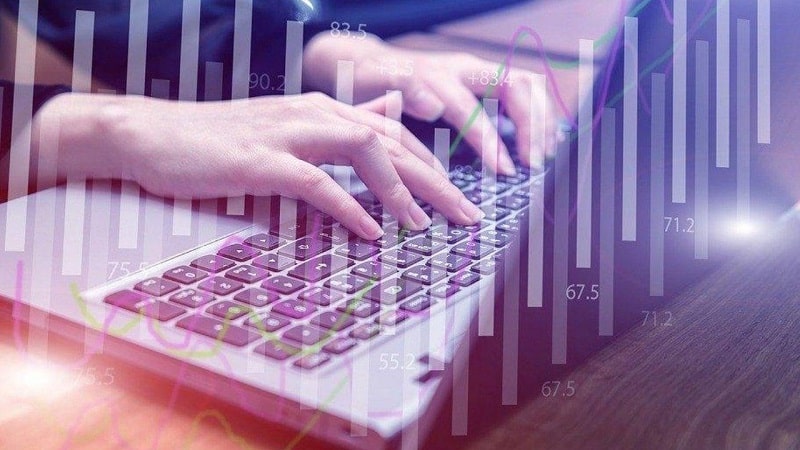 The heightened pace of technological evolution rapidly drives the global corporate community. No industry or sector remains immune to digitalization and can afford to avoid embracing digital innovations.
Digitalization has transformed the business ecosystem, from the energy and agriculture industries to advertising, education, financial services, and more.
Every business community sector is channeling digitalization benefits by improving communication, embracing automation and data-driven insights. The significance of digital tools and solutions continues to increase across business ecosystems, driving productivity with artificial intelligence (AI).
Digitalization has enabled modern-day businesses with tools and resources that were improbable a few decades ago. Today, companies have access to data-driven analysis and automation, eliminating human error to ensure superior accuracy and precision. The digital arena has given birth to a new marketplace that empowers consumers, business owners, and skilled professionals.
Modern-day businesses are less and less concerned by peripheral challenges and can focus their resources on core operations.
Digital solutions have enhanced the problem-solving capabilities of companies with the introduction of machine learning and AI-driven tools. Below we will discuss the role of digitalization and its impact on a business's growth more in-depth.
---
1. Remote Working & Talent Acquisition
One of the most significant advantages of digitalization is the remote working trend. Contrary to what most people believe, the telework trend was going strong long before COVID-19 arrived and dismantled existing systems. For several years, digital communication and project management tools allowed businesses to connect with skilled professionals worldwide.
The rise of online marketplaces for freelance services allowed freelancers to work from anywhere, anytime. Talented and experienced professionals could connect with foreign businesses and provide a plethora of services. Companies could hire foreign professionals at lesser rates than their domestic labor rates to cut expenses and increase productivity.
Telework also gave rise to numerous opportunities to learn online as professionals began to explore various certifications to advance their skillsets. The digital space is brimming with online certifications, training, workshops, and courses to help professionals increase their marketability.
In the wake of the coronavirus pandemic, telework emerged as a vital necessity to sustain business activity. Luckily, the infrastructure to support remote working was already there, and all businesses had to embrace the opportunity. Today, it appears that telework models are likely to continue even after the pandemic blows over, given its many advantages.
---
2. Improving Communication & Coordination
Digitalization has transformed how businesses communicate with their employees, customers, associates, and industry partners. Communication and coordination gave birth to opportunities, and today, companies have access to dynamic tools that minimizes delays. Enterprises can create tailored communication solutions to address their unique needs and enhance growth and productivity.
Digital tools and software have enhanced intra-organization communication significantly to promote team-building with efficient correspondence. Businesses can maintain remote teams of professionals worldwide and communicate with them without encountering any roadblocks.
Enterprises have access to digital tools and systems to engage and share with their target audience. Customer service has advanced dramatically over the years, empowering consumers and boosting connections between brands and their target audiences.
Today, consumers don't have to wait for the customer service professional to pick up and address their queries. They can connect with brands directly on social media or talk to an AI-powered chatbot on the website. The advantages of digital communication are also vivid in supply chain management, vendor management, and business networking.
---
3. The Power of Automation
Digitalization was limited to social media advertising tools, project management, and communication software in the early days. But in recent years, technological evolution has introduced businesses to the potential of artificial intelligence and machine learning. After decades of watching robots and AI-powered tools in Hollywood features, businesses finally have access to these technologies.
AI-driven software and machine learning tools have bestowed businesses with the power of automation. Today, companies can easily automate repetitive processes, such as bookkeeping, marketing activities, inventory management, complaint resolution, data management, and more. This automation allows businesses to free up their human resources, allowing human intelligence to focus on core business operations.
Automation is boosting the efficiency of work systems and reducing complications for employees and businesses. Employees and executive leaders can focus more on core operations and growth, while automation eliminates peripheral issues to enhance productivity.
---
4. Advertising & Promotion
It's challenging to discuss digitalization in business ecosystems without recounting the massive advantages of digital advertising and promotions. The corporate world has shifted online, and businesses must exist online and offline with robust connectivity and digital advancement. Modern digital resources and tools are replacing traditional business and marketing strategies.
Digitalization has transformed how businesses interact with their target audiences and promote their products. Digital advertising tools and social media marketing allow brands to build connections and engage with their audience on a deeper level.
Email marketing and social media communication also allow brands to penetrate their consumers' unique environment and provide highly personalized experiences.
Search engine optimization (SEO) is another crucial element that drives corporate competition and allows businesses to stand out and command attention. Businesses and marketers are increasingly formulating new strategies and techniques to offer their consumers innovative and personalized advertising experiences.
For instance, in-person events convert into virtual events. While walk-in customers are decreasing, digital sales are rising dramatically. Digitalization has transformed how businesses carve and perfect their brand identity and maintain a presence in their relevant industries.
---
5. Boosting Revenues & Growth
Digitalization has transformed corporate ecosystems worldwide, propelling businesses towards an entirely different and distinctive landscape. This landscape demands constant innovation and early adoption of technologies, but it offers significant benefits in return.
Digital tools and solutions allow businesses to reduce costs and improve customer experience to generate revenues and drive profitability. Enterprises enjoy greater precision when targeting sales and advertising messages and promotions to generate leads and increase conversions.
Digital tools allow businesses to tailor their offerings to the consumer's needs, resulting in higher revenues and sustainable growth.
---
Conclusion
Digitalization has given birth to new tools, strategies, and frameworks that transform business activity and operations. Technology is involved in nearly every operation, making it easier for small businesses to survive the competition. Startups powered with digital tools succeed in carving out a market share in an industry dominated by large corporations.
Today, businesses are working hard to keep up with the heightened pace of technological evolution. Naturally, early adopters have the most significant advantage in harnessing and leveraging the power of digital solutions and enterprises are increasingly leveraging the power of AI-driven automation and machine learning to drive profitability and growth.