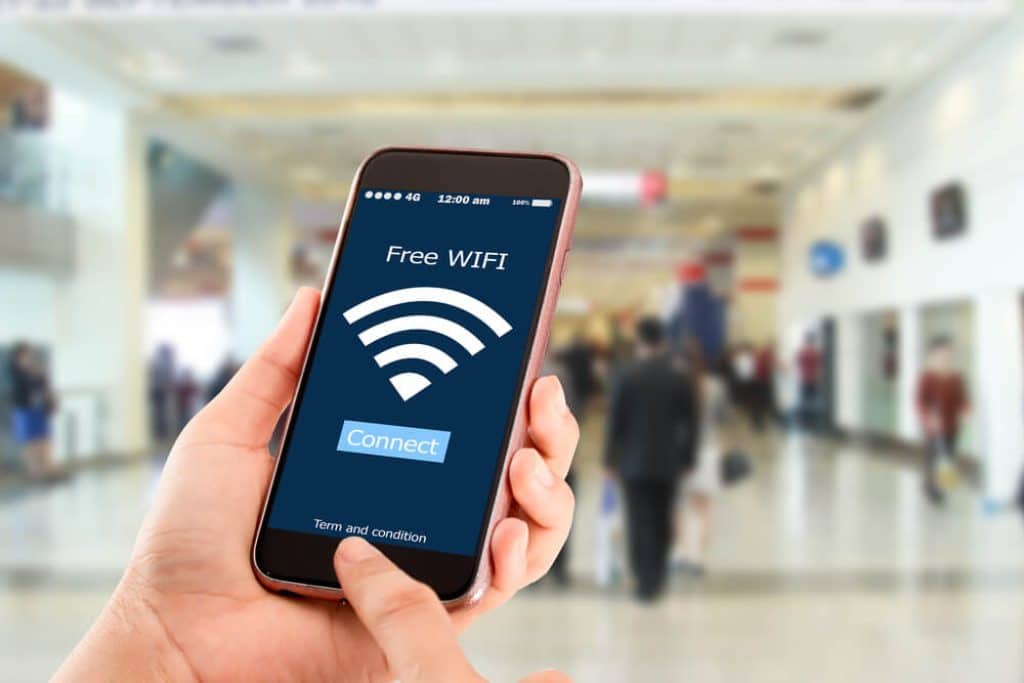 Wi-Fi is the preferred network choice to connect to the internet for the majority. The speed and reliability that a Wi-Fi connection provides are tremendous compared to its counterparts. And if you find an open Wi-Fi network at a public place then it is sure to take care of all your boredom. However, your firewall alone may not guarantee you privacy and security in such a place.
You device is vulnerable when connected to such networks as you never know, who else is there on the network looking for an opportunity to intrude into the system. Your Wi-Fi safety and anonymity take a backseat when connected to an unrecognized public Wi-Fi network. Thus, here we shall be compiling a list of to-dos for you while connected to such a network.
---
Disable the Sharing Option
If your computer's "Sharing option" is on then it is extremely easy to browse through your files and other data, even if you're an average user and not a "hacker". Mac users are even more susceptible as contents of other Macs on the same network can be accessed via iTunes without much effort.
Once, the data of your computer is available to such miscreants then they can easily use them in any manner they want. Sensitive data can be leaked, and personal information can be disclosed to the public. Hence, disabling the sharing option is always a good choice when connecting to such Wi-Fi networks. To disable file sharing, follow the following procedure: (For Widows)
Go to the 'Control Panel.'
Click on the 'View network status and tasks' options under the 'Network and Internet' menu
Now, on the left corner, click on 'Change advanced sharing settings.'
Now, from amongst the options, find "Turn off file and printer sharing" and click on the bubble next to it.
Click on 'Save changes.'
On Mac OS X: Go to "System Preferences" and then on "Sharing" and make sure that the "File Sharing" option is unchecked. 
Now, you're done. Now all your files will remain away from other users on the same network.
---
Keep Your Software Up-to-date to Strengthen Wi-Fi Safety and Anonymity
Software updates usually come with patches to some vulnerability which may have been exploited in the previous versions. Especially your operating system updates are capable of fixing most of the issues with your system. Regular updates are also capable of preventing attacks like Heartbleed, and they also help the system to run smoothly. You can schedule automatic updates for your system, or you could update them manually according to your convenience.
---
Turn off Your Wi-Fi
You may find it very appealing to find a free public Wi-Fi network, but you need not be connected to them 24×7. Turn off your Wi-Fi when not in use. Disable automatic connection for the networks you don't trust. Always disconnect your devices from such networks when your work is done. This way the hackers will not have enough time for carrying out their hacking operations.  You do not want to give these hackers even a small window of opportunity. So, it is always advisable to keep your Wi-Fi off or not connected to any public Wi-Fi when not in use.
---
Use a VPN
VPNs are the best way to protect your Wi-Fi safety and anonymity. These VPNs route your request through a different channel thereby protecting you from others on the same network since your requests cannot be traced.  VPNs can be installed on different devices. You could choose from a variety of VPN services like Hide My Ass Pro VPN.  This way all your personal data will be secured over such network.
---
Endnote
Public Wi-Fi is like and oasis in the middle of a desert. But, you need to be careful while connecting to such networks because you cannot be sure about the intentions of others connected on the network. Thus, follow the tips given above and keep your eyes open to keep your Wi-Fi safety and anonymity intact.