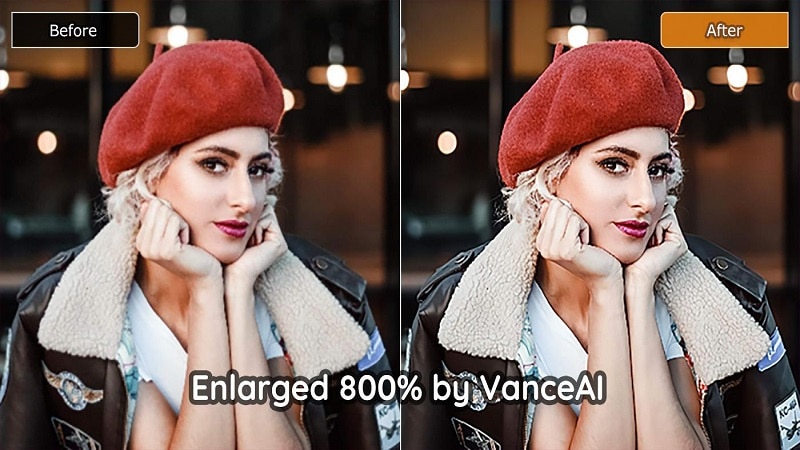 The AI image enlarger from VanceAI can take your photography to the next level and help land more customers and clients online.
Applications that can upscale image are sought after due to the demand for pictures increasing in the digital space. The primary reason for that being the amount of social media and digital platforms that businesses take part in.
Facebook, Pinterest, Instagram, websites, etc. are just some of the examples. Also, many businesses turn to photography for original photo content. If you can improve image quality online and enlarge image, you can not only make your images appear on more platforms but also have other benefits.
In this guide, we will take a look at VanceAI Image Upscaler, an AI upscaling application that you can use for upgrading all of your images as well as photography.
---
Part 1: Why is photography important for marketing?
Photography often acts as the foundation for a business' marketing content and considering how visually heavy digital content is, photography becomes really essential. As a result, you also need to pay close attention to the post-production aspect of photography as well.
An advantage of photography is that you can curate the kind of photos that you want according to your plan, content strategy, etc. Branding, especially in its early stages, has a lot to do with how you define your company. With planned out photography, you can actually achieve that.
Next, you can use those photos all over your social media and websites to get the word out.
There are many benefits that businesses get from photography. Another one is that photography can help you achieve different perspectives of the same product or service and you can use that for better marketing. Furthermore, an online image enlarger can upgrade your existing photography pictures into sharper, more defined photos.
Consistent photography also results in an increased amount of trust and credibility, which is really important for online businesses as they need something to replace the real-life face to face interactions with potential customers.
So, taking photos of products from different angles and perspectives will give viewers a clear idea as to how the product works. With an app to enhance image, you can reveal more details about a product through image clarity.
---
Part 2: What can AI do to make photography HD?
While photography may require some time with building an entire catalog, you can make things faster by making use of an AI image enlarger. The way that AI based image processing applications are designed allow users to have greater flexibility in terms of time and results as well.
AI based applications, such as the tools from VanceAI, are adept at analyzing and enhancing images in a few seconds only. Moreover, since many AI applications can completely work online, they enable users to upscale image online without needing to spend time.
Many AI and Machine Learning algorithms read an image pixel by pixel in order to be able to duplicate them, so that the final result is an image with bigger resolutions as well as better quality.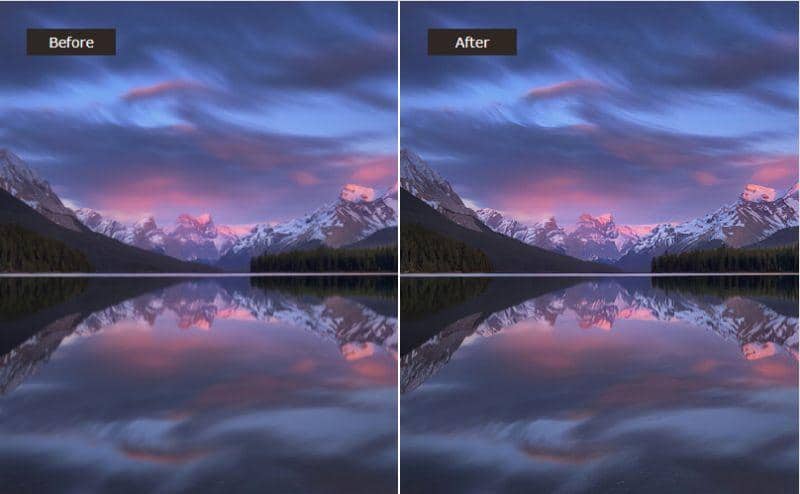 Looking at this example, we can see that the image upscaler tool manages to improve on an already good looking image. This image, for example, took just around four seconds to process. The mountain ranges in the background look much more visible in the new image since there is a noticeable lack of image noise.
You could say the same for the lake and the reflection coming out of it. Finally, this image was upscaled twice its size and with this tool, you can go all the way to 4k images.
---
Part 3: How to make photography HD with AI?
Now that you know the kind of results that are possible with VanceAI, here is a short and simple guide on how to use a couple of VanceAI tools to enhance image.
How to use VanceAI Image Upscaler?
1. You can use the Image Upscaler link given above to access the webpage of the tool. From there, you only need to click on the Upload Image option. You can scroll below for more info about the product.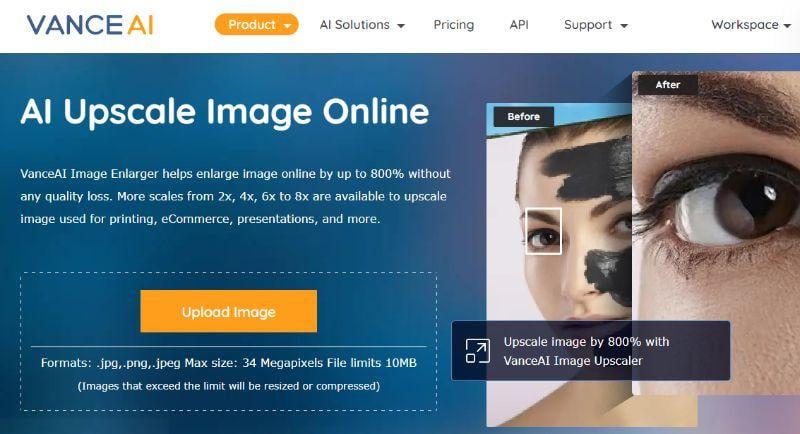 2. The VanceAI Enlarger Workspace is a window wherein you can do everything. You can upload your image or choose a sample image, manage tool settings, check image credits, etc. Upload an image and click on Start to Process.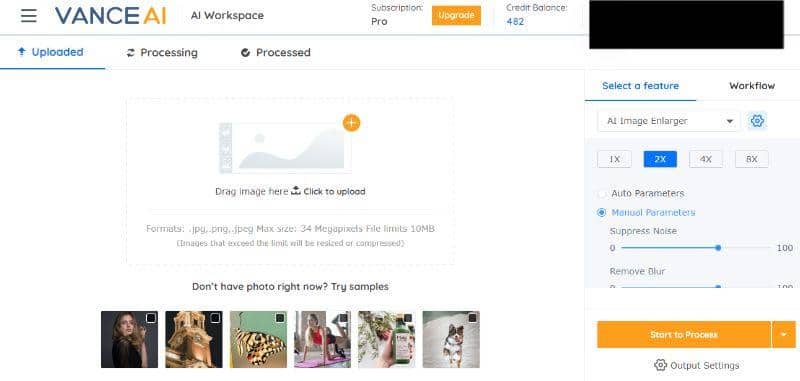 3. You will notice a pop-up appearing on the Processed tab. Click there, use the Preview icon on the right, and select Download Image to save the image in your device.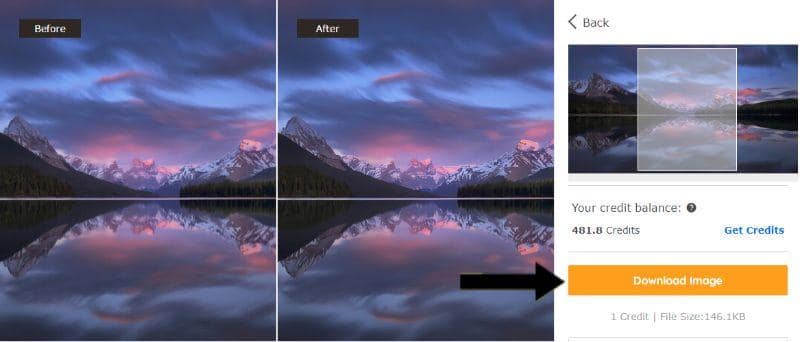 How to use VanceAI Image Enhancer?
1. You can access VanceAI Image Enhancer through this link. You can proceed ahead by using the Upload Image button.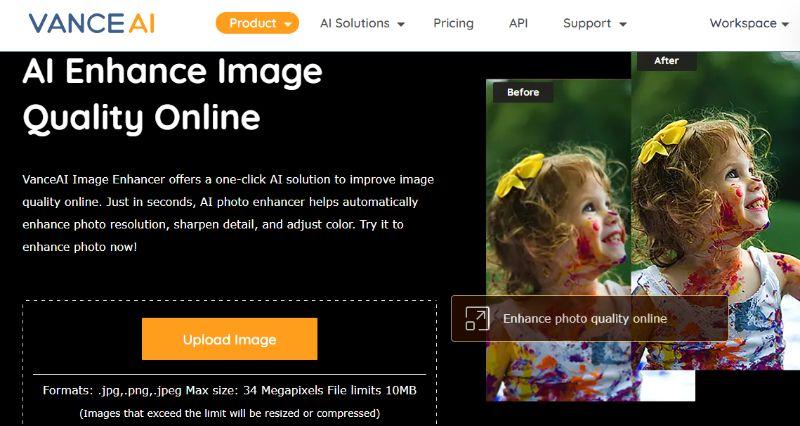 2. Next, you can upload an image on the VanceAI Enhancer Workspace by selecting an image or dropping an image there. After the upload, you can click on Start to Process to proceed ahead.

3. Finally, go to the Processed tab > Preview icon on the right > Download Image to save the image in your device.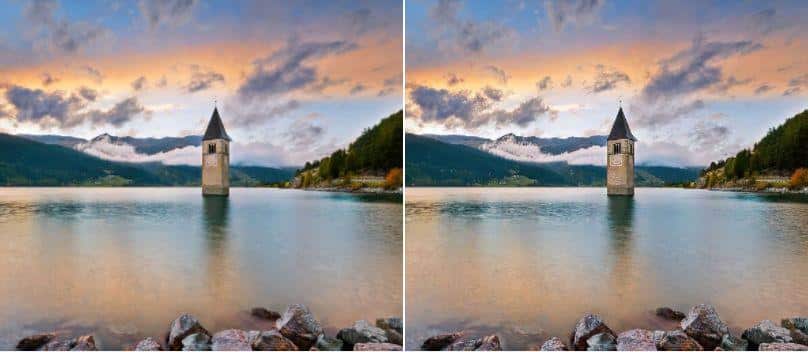 ---
Conclusion
Tools and apps that can AI upscale image can prove to be highly beneficial as they can really improve your photography. Given how important photography is for most businesses, it automatically makes an image enlarger essential as well.
As you have seen from the above examples, VanceAI is an excellent application to subscribe to for speed, performance, and features. Not to mention the amount of other viable image editing tools it provides in addition to the Image Upscaler and Image Enhancer. VanceAI also offers free image credits so you can start using it right now.
---
Additional Choices from VanceAI
VanceAI enables you to enlarge image online through the photo enhancer and much more in terms of image editing and enhancement. With this application, you can have an AI image enlarger, photo colorizer, photo repair tool, and much more.
While VanceAI is mainly an online based application, users can still use it offline and as an API. When it comes to the costs, VanceAI offers three subscription packages, which are all affordable and competitively priced. The annual plan costs $4.99 per month while the monthly plan goes for $9.99 per month.
You can alternatively go for a $24.99 package which simply gives you an all-time image credits of 600 and extra features. Paid accounts have the massive advantage of batch processing, which allows you to process up to 10 images at once.
As for other tools, VanceAI offers VanceAI Image Sharpener, which is the tool you can use for getting rid of common camera issues such as excessive motion blurs and other similar issues. Moreover, you can also find VanceAI Image Denoiser really useful as it can get rid of image noise and more.
When it comes to the creative aspects, you can use photo colorizer or photo to sketch/anime converter, which can also be used for photography to get a new perspective.