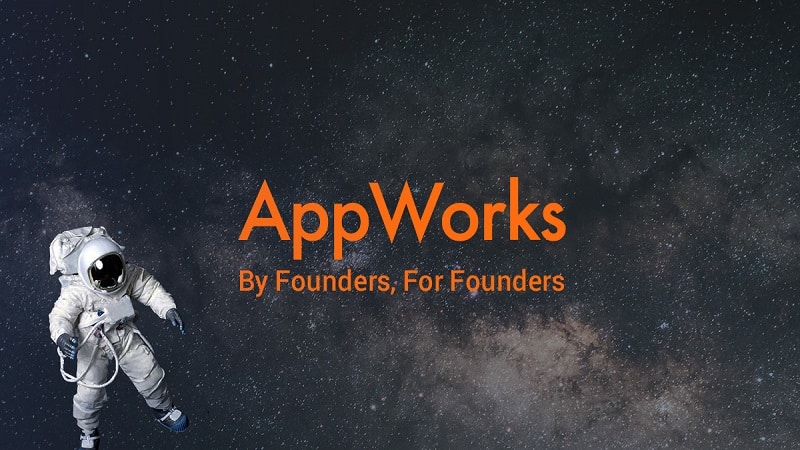 Perhaps you are looking for a freelance platform where there is no entry threshold, and where you can earn money steadily, find orders and create a portfolio for yourself.
And this is right, because now the competition on all freelancer marketplaces is very high, and it is quite difficult for a beginner to find orders with a good income, not to mention long-term cooperation with the customer.
Fortunately, there is a great option just for you – it is AppWork. Application developers often don't have enough time to deal with the nuances of publishing applications, and it's easier for them to pay for the work and let another person publish the application for them. And that person can be you.
In this article, we will tell you in detail everything that novice freelancers or those who are looking for attractive conditions need to know and help them figure out how to make money on AppWork, tell you about its features, advantages, and disadvantages, describe the whole process from registration to receiving an order, how much you can earn and other tips.
---
What is AppWork?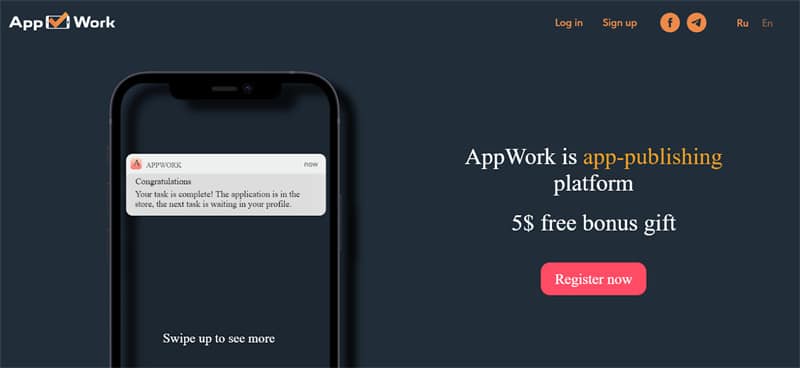 AppWork – is a unique platform for freelancing, where you can earn money by publishing ready-made mobile applications on Google Play. It is a platform where you can easily start earning, even get bonuses for it, and all this, of course, without leaving home. Your average earnings with AppWork will be much higher than the average earnings of all popular freelance websites.
AppWork will be a great option for you because no special knowledge is required to start, you only need to have minimal knowledge of the computer user, have the Internet, must be 18 years old or older, and be able to take a couple of screenshots.
---
The average income is higher than in other freelance platforms
The platform gives all registered users a free bonus gift of $ 5. It has many advantages over its competitors and, as we noted, there is no entry threshold and anyone who has minimal knowledge in the field of computer users can become a performer.
In addition, the average earnings per task are $ 51, which is twice as much as on Fiber, and $ 10 more than on UpWork.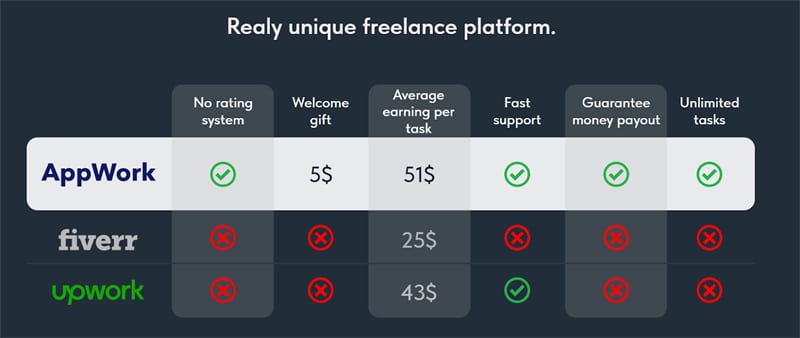 ---
How to start working
The workflow is very simple. Here we note two important points.
Firstly, you need to register on the AppWork platform itself. So, you have to specify the phone number to which the message will come, and you have to write the code in the message on the site and make sure that it is you. Then you come up with a username and password. That's all.
Secondly, you must have a developer account on Google Play, if you don't have one, you have to create it, and the fee for creating a developer account is $25. Don't worry, your $25 will be refunded to you immediately after you complete your first order.
The $25 fee will be received not by AppWork, but by Google. But in any case, you will not lose money because this money is refundable. This method is done to weed out freeloaders and determines the seriousness of a freelancer who is ready to work.
---
How to take orders
After you complete the registration on the two platforms, a list of orders will be available to you, where you can choose any of them, contact the client and get to work. You will be provided with all instructions on how to publish ready-made applications on Google Play. After successful publication, you will receive your money, which will be immediately credited to the balance. You can take orders every day because there are a lot of orders.
Each order has points where the deadline is indicated, how long it will take for the publication of the application, and the price for it. If Google Play refuses to publish your app, the AppWork team will do everything to reconsider the decision and publish it. However, if it still doesn't work, then you will receive compensation for your work. You can find out more on the official website of ApWork, where they have answers to frequently asked questions.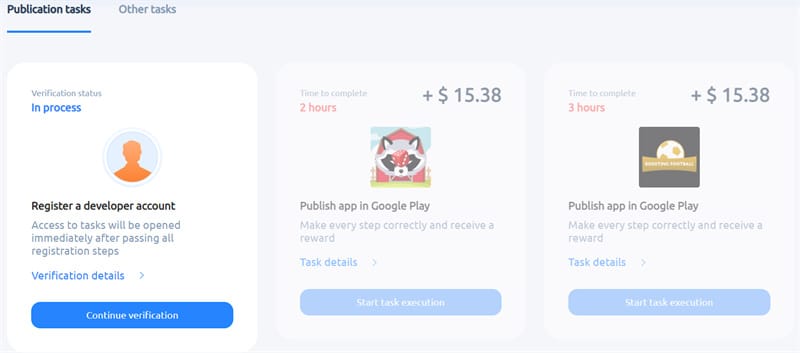 ---
How much you can earn
As we said above, the platform returns you the money paid for creating a Google Play developer account for $ 25. Also, how much can you earn by publishing ready-made apps? The fee for one published application starts from $ 15 and may vary depending on the complexity and workload of the application. Tell me, a pretty high price for a job that you spend less than an hour on.
In addition, many nice bonuses will increase your income. For example, for each app update, you get a reward starting at $10, and these updates happen a couple of times every two weeks. You will also receive passive income starting from $0.10 for each day when your app is on the Google Play platform, and it will be approximately.
---
Withdrawal of funds
AppWork is reliable, and it acts as a guarantor in all transactions. All transactions and operations occur transparently. Your money will be immediately credited to your balance on the website, and you will be able to withdraw it by linking your bank card or using crypto wallets. In addition, users will not worry about receiving their money because all the money will be prepaid before the order is completed.
Money withdrawal starts from $10 to $50. Moreover, there will be an active fund on your balance, as well as hold funds for $ 26.15, which will be credited to your account after the completion of the first order.
The reliability of the platform is confirmed by the fact that with the help of ApWork, various freelancers have published more than a thousand ready-made applications, and there are hundreds of positive reviews about successful work on the website and social networks of the freelance marketplace.
---
Conclusion
As a result, you will receive convenient conditions to work, earn good money and create a great portfolio of published apps. There is also operational technical support that will answer all your questions politely and try to solve any of your problems very fast. In addition, you can team up with a friendly team of freelancers on social networks and share your experience.
If you are ready, then join the freelance community as soon as possible and start making money