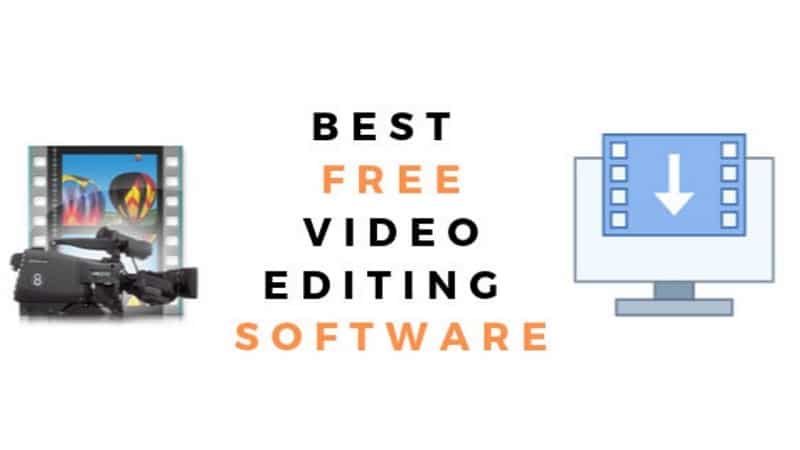 Many people like shooting all kinds of videos with their cameras or mobile phones. Meanwhile, with the development of the Internet, computers have become one of the most popular devices for people to watch videos. Therefore, when you want to play videos that you recorded by yourself or got from other places, you may need a convenient and easy-to-use video player on your computer.
However, you may worry that downloading software may consume the memory of your computer or you may think that installing programs is a little troublesome. Under this circumstance, I suggest that you could use FVC Free Video Converter to be your video and audio player on PC.
---
Best Free Online Video Player for Windows & Mac
FVC Free Video Player is a powerful flash media player based on HTML5 technology. As an online video and audio player, it is easy to use and convenient. Besides, FVC Free Video Player can play almost all common-used format files, and 4K, 1080p, even 3D videos.
System Requirements:
Supported OS: Windows 11, Windows 10, Windows 8, Windows 7, Windows Vista, Windows XP (SP2 or later); Mac OS 10.7 or above
Processor: 1GHz Intel/AMD CPU or above
RAM: 1G RAM or more
Advantages:
The operation of FVC Free Video Player is simple. Its main interface is so clear and comprehensive that it does not have complicated buttons or redundant options. Then you can quickly learn how to use this online video player.
FVC Free Video Player enables you to edit your videos. Compared with Windows Media Player, this online video player allows you to edit your videos' effects, such as the hue, brightness, contrast, etc. In addition, you can also set the audio and video track, audio channel, subtitle track. And you can change the screen size of your video as you like.
FVC Free Video Player offers the Snapshot function during the process of playing videos. You can freely take screenshots if you want to share stunning or interesting moments of your videos with your friends. The screenshots will be saved in the folder automatically.
FVC Free Video Player supports using hotkeys to control your videos while playing.
Supported Formats:
This online video and audio player supports playing various file formats for free, I list some of them below for you.
Video: MP4, AVI, MKV, FLV, MOV, WMV, 3GP, MXF, etc.
Audio: MP3, FLAC, AAC, WAV, OGG, ALAC, AIFF, etc.
---
How to Use FVC Free Video Player
You have learnt a lot about it, so you may want to know how to use it to play your videos on the computer. Here is the guide with several steps so that you can grasp it rapidly.
Enter the official page of FVC Free Video Player and click the Play Now button. Then, there will pop up a small window to let you download the FVC Launcher which is very small in size. Later, its interface occurs, and you can start playing your files.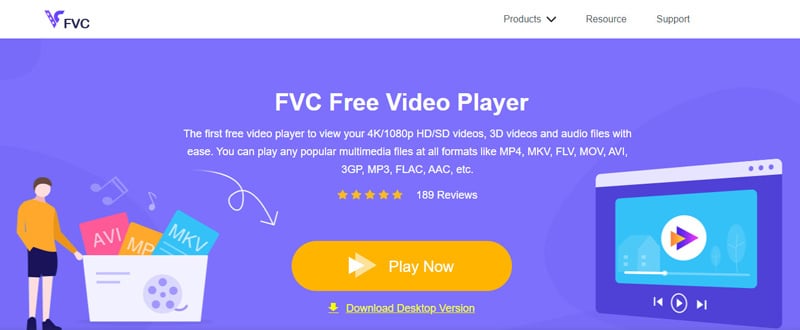 When you want to play video or audio with this free video player, you can click the Open File button to choose the file you are going to play.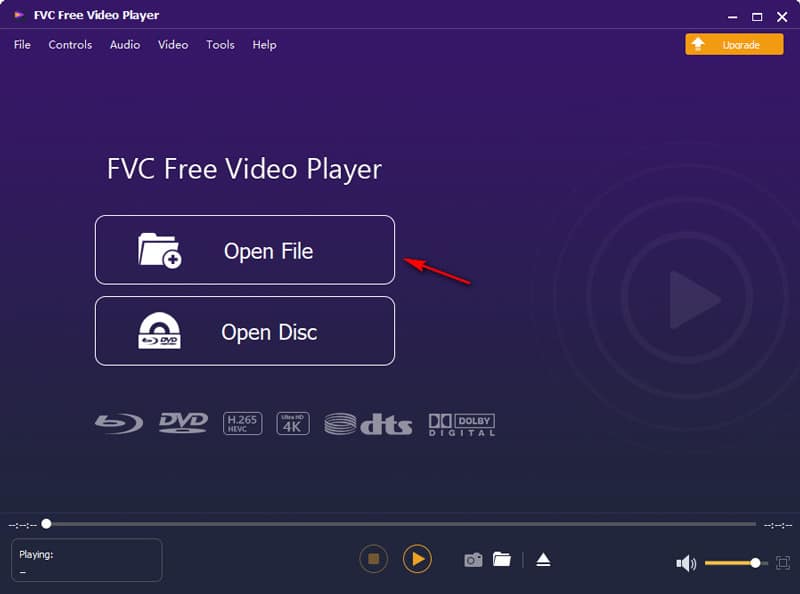 Then you can play your video or audio. When you need to suspend or play again your files, just click the Pause/Play icon. As for exiting playing files, you can click the Stop icon. What's more, in the course of playing files, you can click the Backward icon to go back to the previous part or click the Forward icon to the upcoming part.
Besides, if you want to control the volume of your files, you can move your mouse on the Volume bar which is located at the bottom right corner of the window. You can also click the Full screen icon next to the Volume bar to let your video overspread the whole screen of your computer.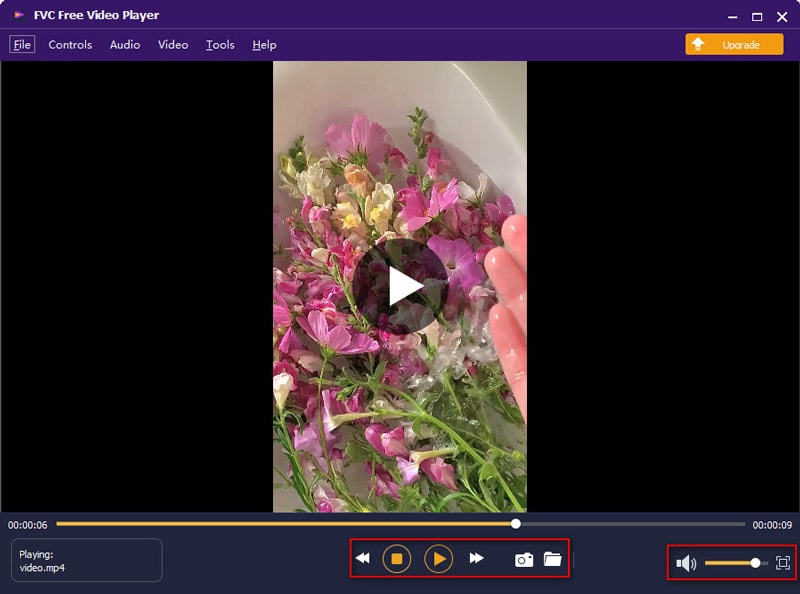 If you need to do more editing on your files, you can follow these steps:
Click the Controls option to know the hotkeys of this video player tool so that you can use it more easily.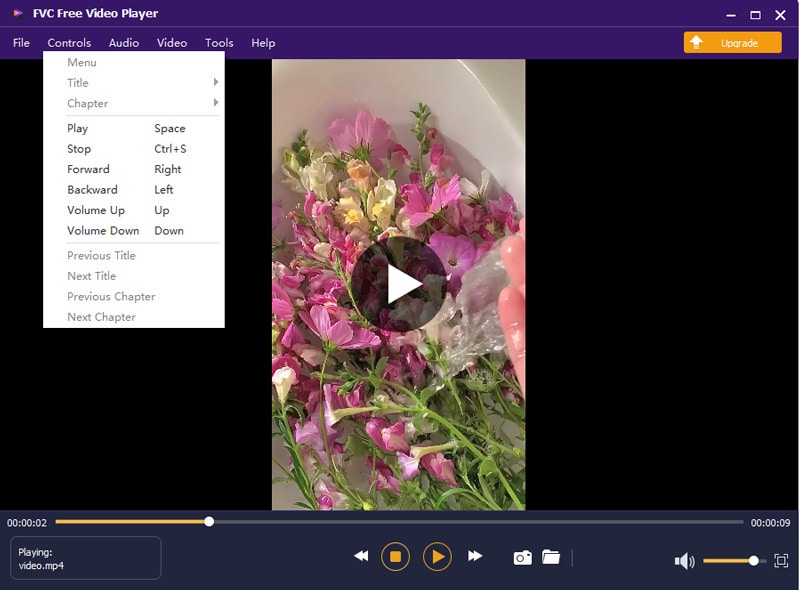 If you feel like adjusting the audio track, channel, and device of your files, you click the Audio option.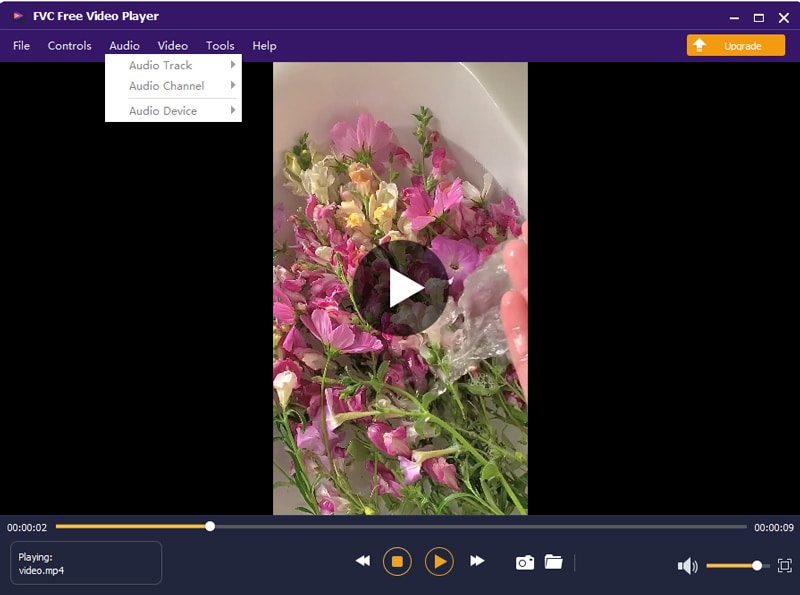 Click the Video option when you would like to set the video track, subtitle track, and the screen size of your files.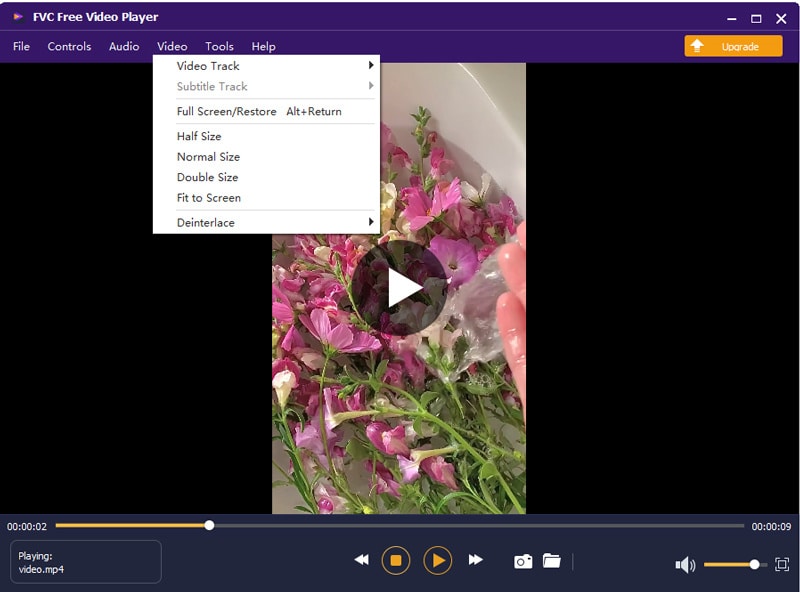 Click the Tools option, and then select Effects to go to the effects-editing window. Here you can adjust the hue, brightness, contrast, saturation, and gamma of your video.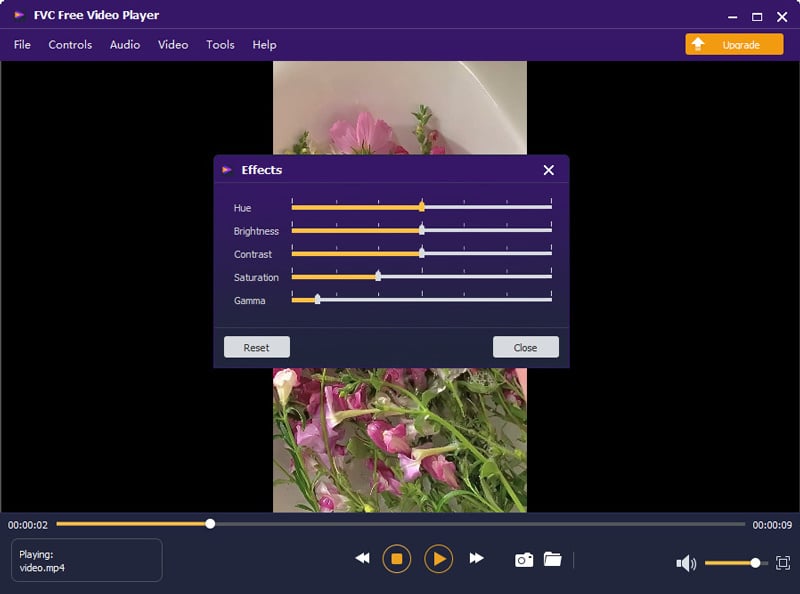 ---
Summing-up
Actually, in terms of playing digital media files on your computer, what you need is a convenient, simple, and user-friendly playing tool. FVC Free Video Player is absolutely suitable. It is a free online tool, so you do not have to install the software or purchase plans to get all services.
Apart from that, it does not ask for you to sign in and it is Ad-free, which makes your user experience better. Hence, go to the page of FVC Free Video Player and have a try!