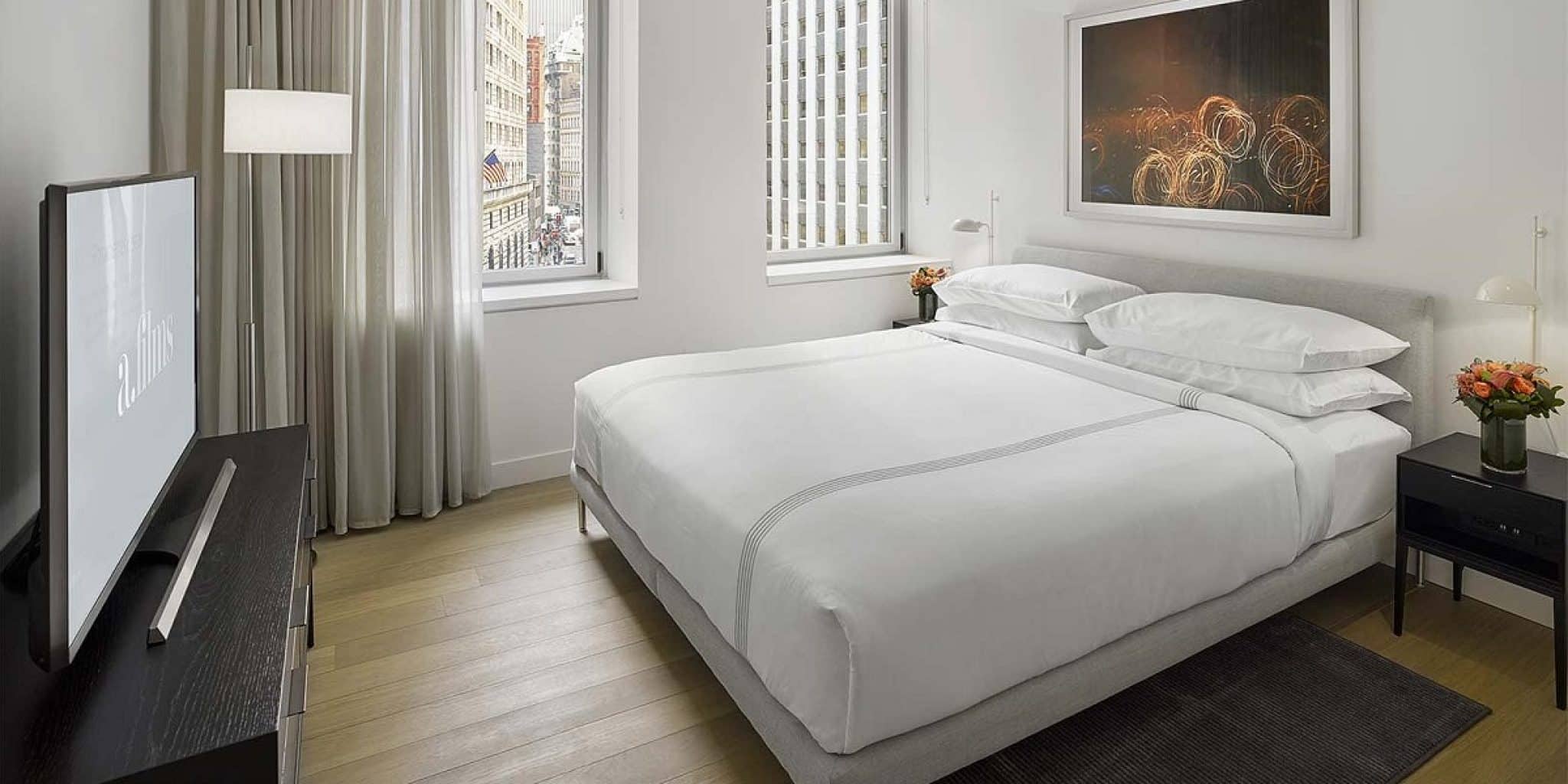 Wonder where to buy the same bed as that fancy hotel? Read these top-5 hotel beds reviews and pamper yourself.
When we travel, hotels never cease to amaze us. A good night's sleep in the hotel is guaranteed. In the leading hotel chains, there are the highest quality beds, bedsheets, and mattresses. People often admit that hotel beds feel better than the ones at home. The good news is that hotel beds are for sale online today, and you can find the best garments and mattresses in one click.
What Are Hotel Beds?
Hotel beds are made from top quality materials because they need to be durable. They are from materials that prevent deterioration, such as sagging. That is why hotels often use foam mattresses or innerspring ones, or a combination of both.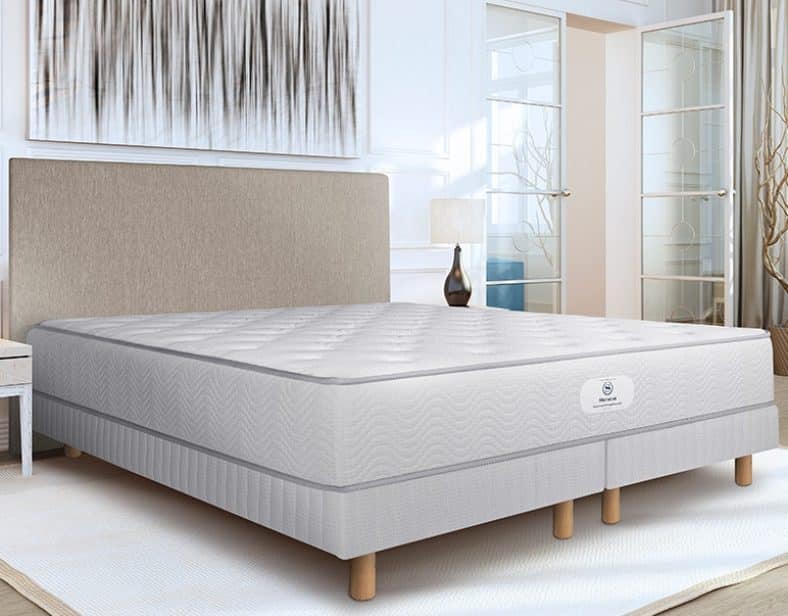 Luckily, some hotel chains provide positive experiences even after you leave them. They let you buy mattresses and bedding for your home, which is just the same as in the hotel. Such purchases ensure your comfort everywhere, even when you're not traveling.
Overview - Top Hotel Mattresses Reviewes
Hotels nowadays sell their comfortable mattresses online on their sites or online platforms. They appear to be highly popular – take a quick look below and choose one to your liking.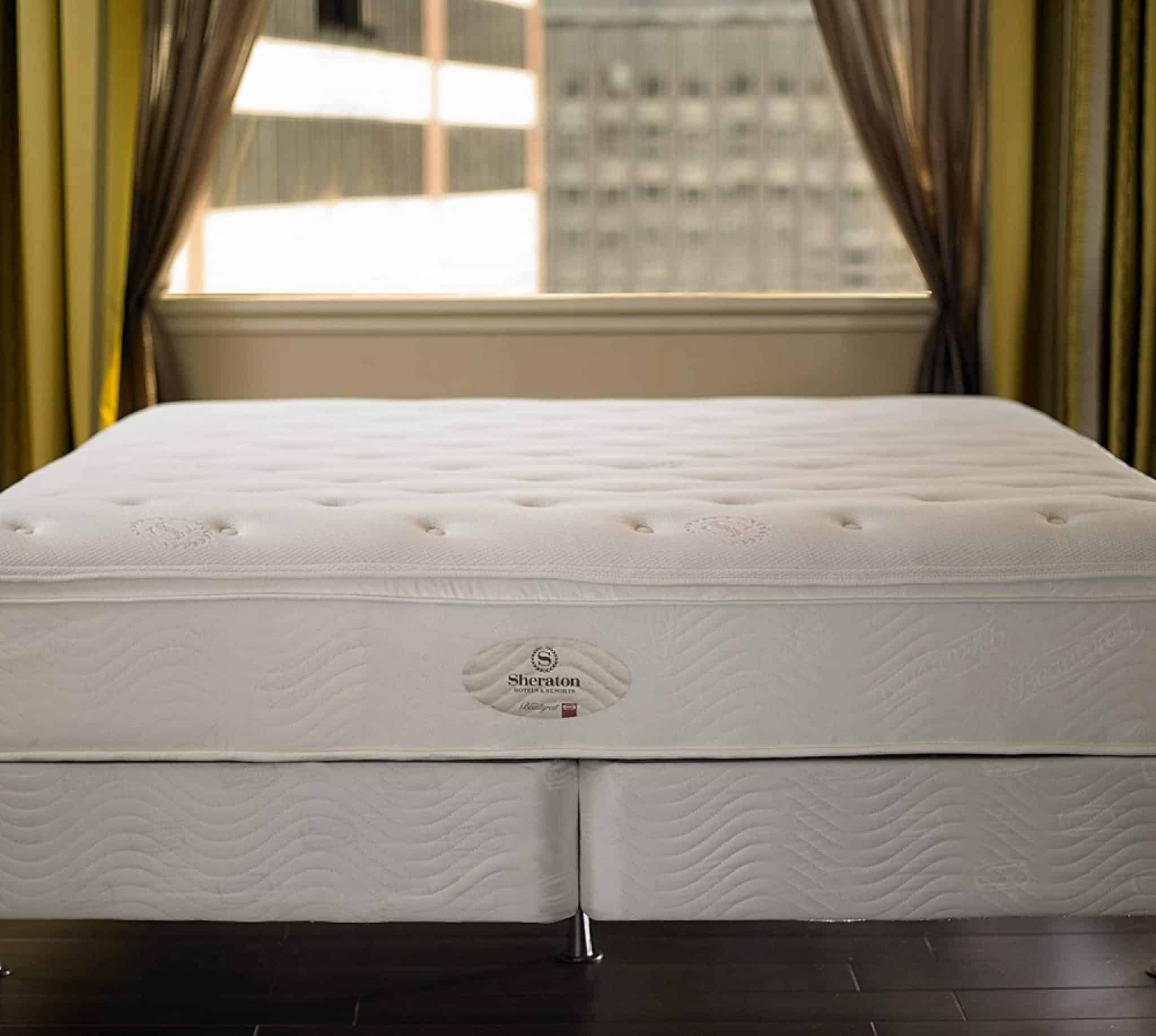 Check Pricing and Availability
This exclusive mattress can transform your bedroom into a luxury hotel suite. It has both comfort and quality for your best night's sleep. Sheraton bed has a quilted damask plush top, which ensures greater comfort and support for your body. This bed is known for its supporting properties because of its individually wrapped pocket coils. If you are a restless sleeper, be sure to choose this bed because it has unique motion isolation. The mattress reduces motion transfer, which is also great for couples. It comes with a durable box spring that provides a great foundation for the bed.
PROS:
Motion isolation
Full body support
Comfortable quilted plush top
CONS:
Needs a box spring
Customer service may lag
---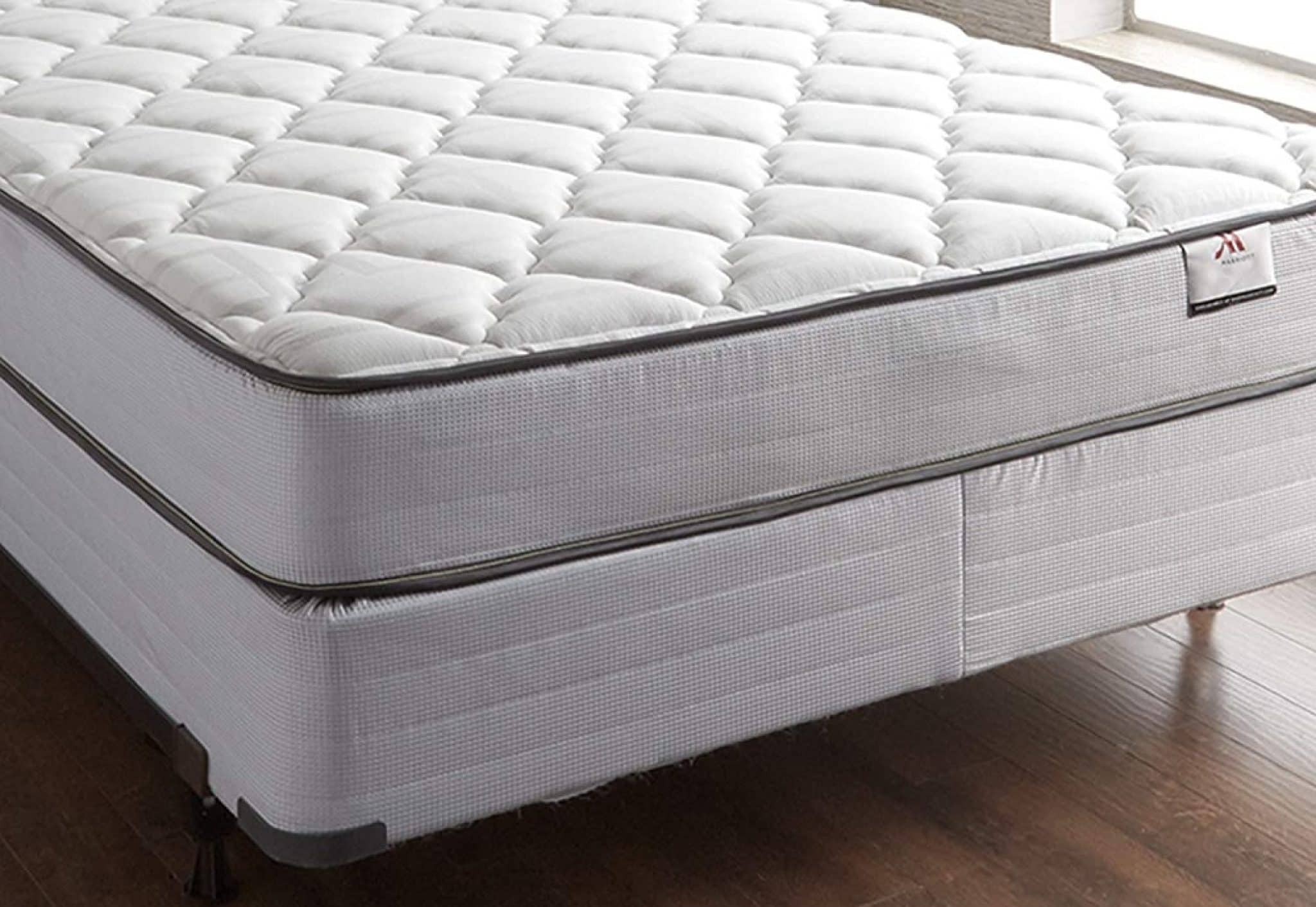 Check Pricing and Availability
This 9-inch foam Marion mattress is exclusive to this hotel chain. This mattress has been around for 50 years and is still as great as ever. It has a soy-based foam that has high density, so it provides firm to medium support. The comfort foam is quick-recovery, which makes the mattress a long-lasting possession that will help you sleep at all times. The bed has a quilted top that provides a plush layer of comfort. Marriott mattress reduces body aches, motion transfer, and tossing and turning. Also, this bed is cool and comfortable due to its ultra-breathable comfort foam that lowers the mattress temperature. Like many hotel beds, it comes with a box spring. The company gives 10 years of warranty for the mattress and 20 years warranty for the box spring.
PROS:
Breathable foam to keep you cool
10 years of warranty
Plush top for comfort and soy-based foam for support
CONS:
May be too firm for some
Mattresses come from a different company than the original
---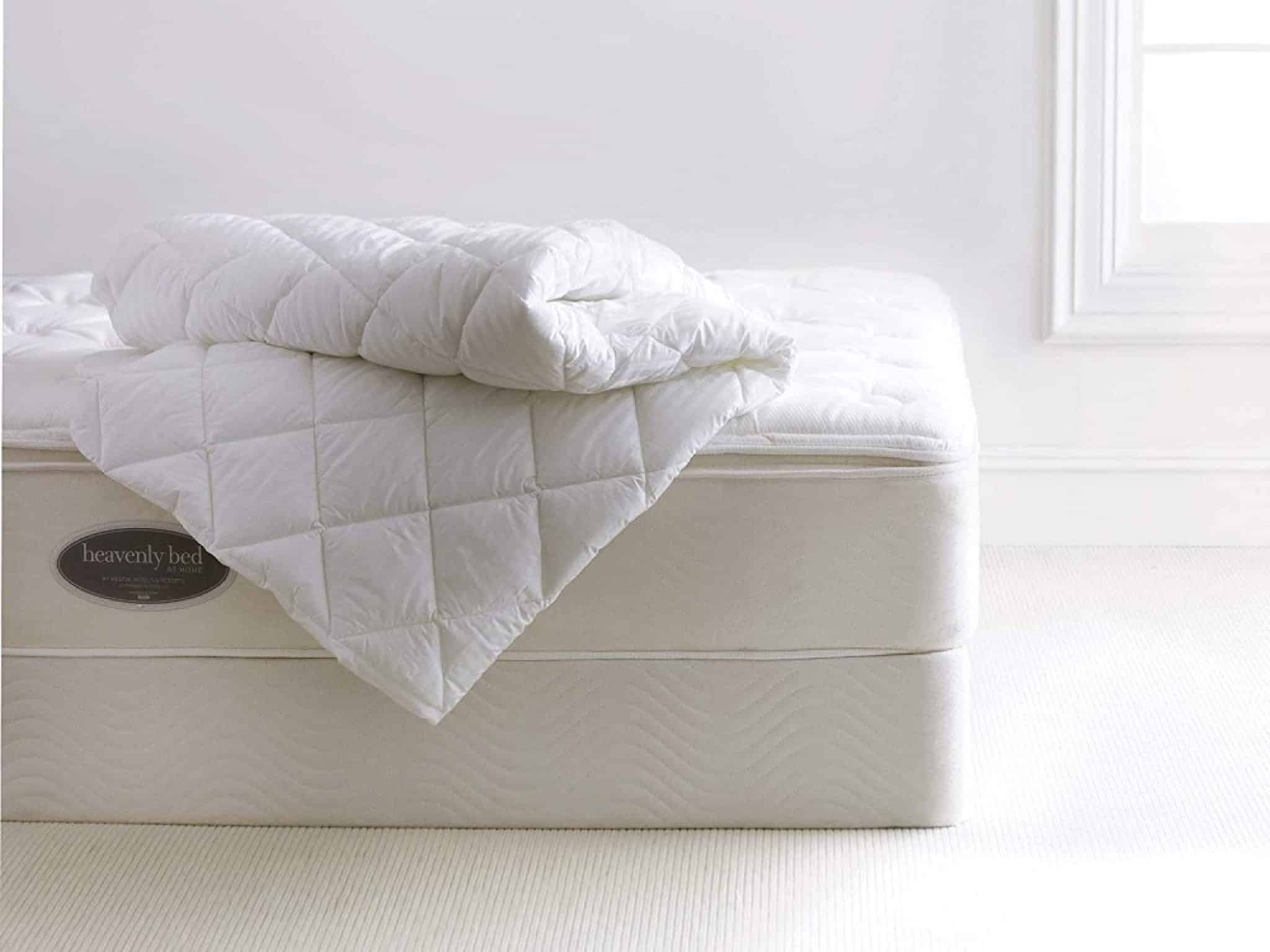 Check Pricing and Availability
This mattress won awards for its unique properties and exceptional quality. This bed's design is exclusive for Westin Hotels, which are said to have the most comfortable beds. At the top of the mattress, there is a breathable quilted pillow top that adds a soft layer of comfort. It also provides premium support with its wrapped pocket coils. They contour your body and provide a medium to firm pressure relief, so your whole body rests well. It has perfect motion isolation for couples, especially if one of the partners is a sensitive sleeper. That means one person can move around without bothering their partner, who lies on the other side of the bed.
PROS:
Breathable quilted pillow
Award-Winning bed
Motion isolation
CONS:
May be hard for some sleepers
Made from innerspring so it can sag after time
---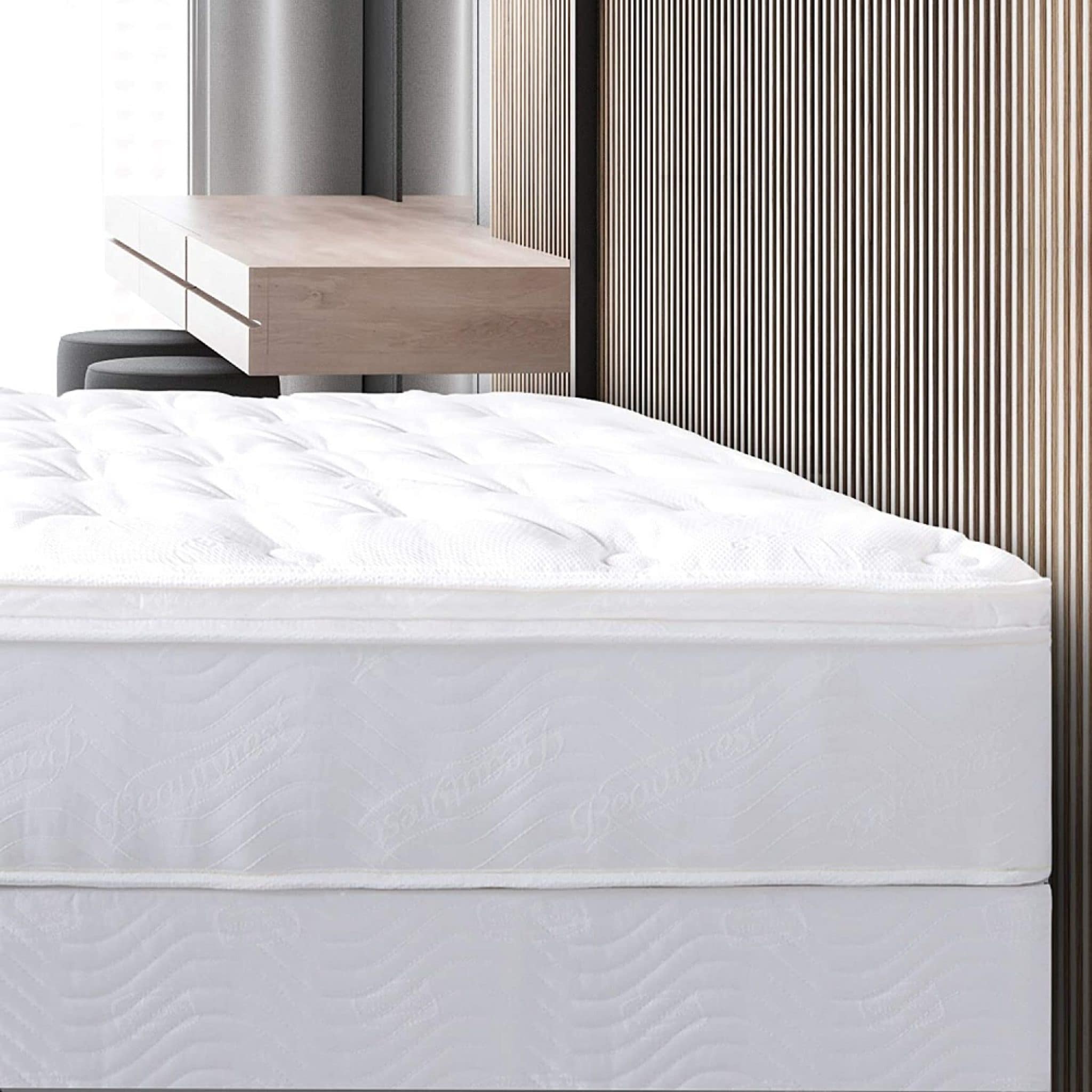 Check Pricing and Availability
This exclusive mattress from W Hotels provides cloud-like comfort for its users. It was designed specifically for the hotel chain to ensure the best experience. It supports the whole body by advanced pocket coils contour. Reinforced edge provides even more support and makes the mattress more durable. The bed has a diamond-quilted pillow top that serves as a layer of luxurious comfort. W Hotels mattress provides restful and deep sleep due to motion isolation technology that reduces motion transfer. This luxury mattress has a solid box spring foundation for long years of service.
PROS:
Advanced body support
Great for restless sleepers or couples
Luxurious diamond-quilted pillow top
CONS:
Quite bulky and heavy
Difficult to clean
---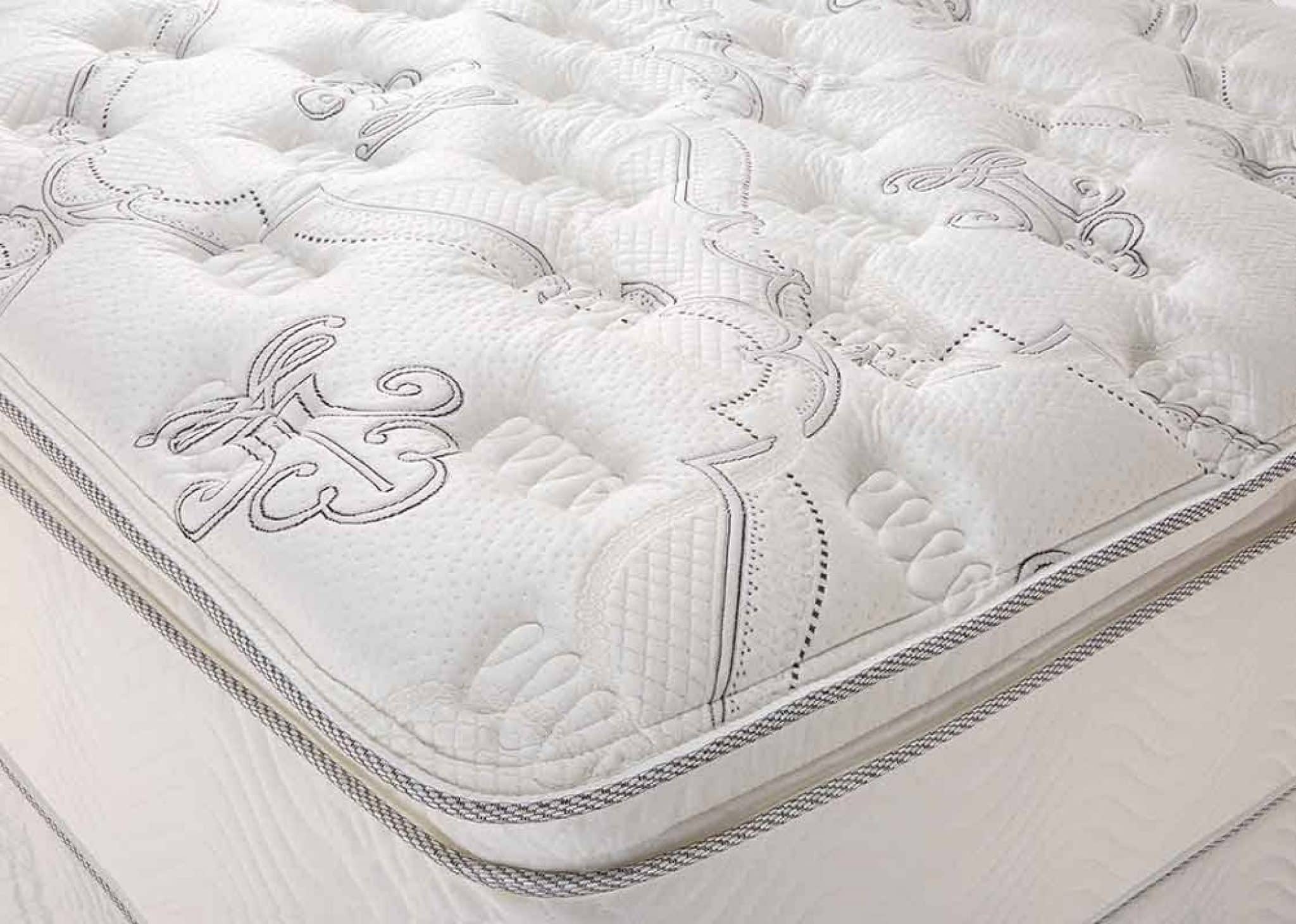 Check Pricing and Availability
This exclusive mattress features all St. Regis Hotels and Resorts around the world. The bed has a pillow top design, which ensures better comfort, softer sleep, and exceptional support. It also has a pocketed coil springs that reduce motion transfer, which makes it great for sensitive sleepers who can't get comfortable. The mattress comes with a low profile box spring height of 5.5". This bed is the luxury-class comfort option with the firm support of the body while asleep.
PROS:
Good for sensitive sleepers and couples
Great body support
Soft pillow top
---
How do I Choose a Mattress?
Hotel beds are great, but establishments have different mattress types. They can be harder and softer, and have fabrics with different properties. Choose your best hotel bed following this advice:
Consider the mattress type.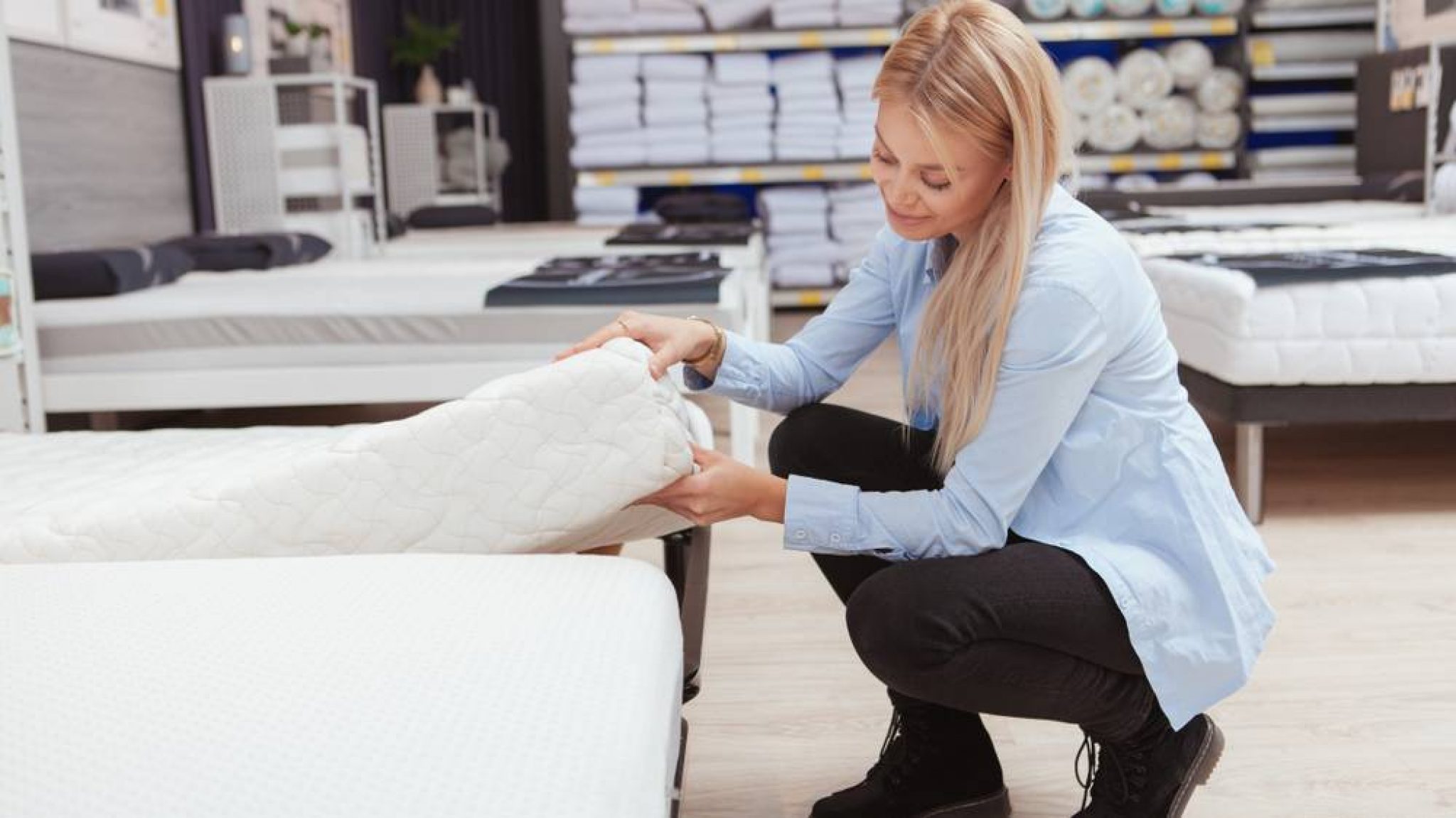 There are foam, innerspring, hybrid, airbed, or latex mattresses. Innerspring is the most common in hotels – they have coil-based support but lack of pressure relief. On the other hand, foam mattresses contain only foam that provides great contouring to the body, good pressure relief, and motion isolation. As for hybrid ones, they have both foam and innerspring support core. Latex mattresses consist of latex rubber, which has moderate contouring and durability. Airbeds have air chambers in them, which provide firmness and flexibility.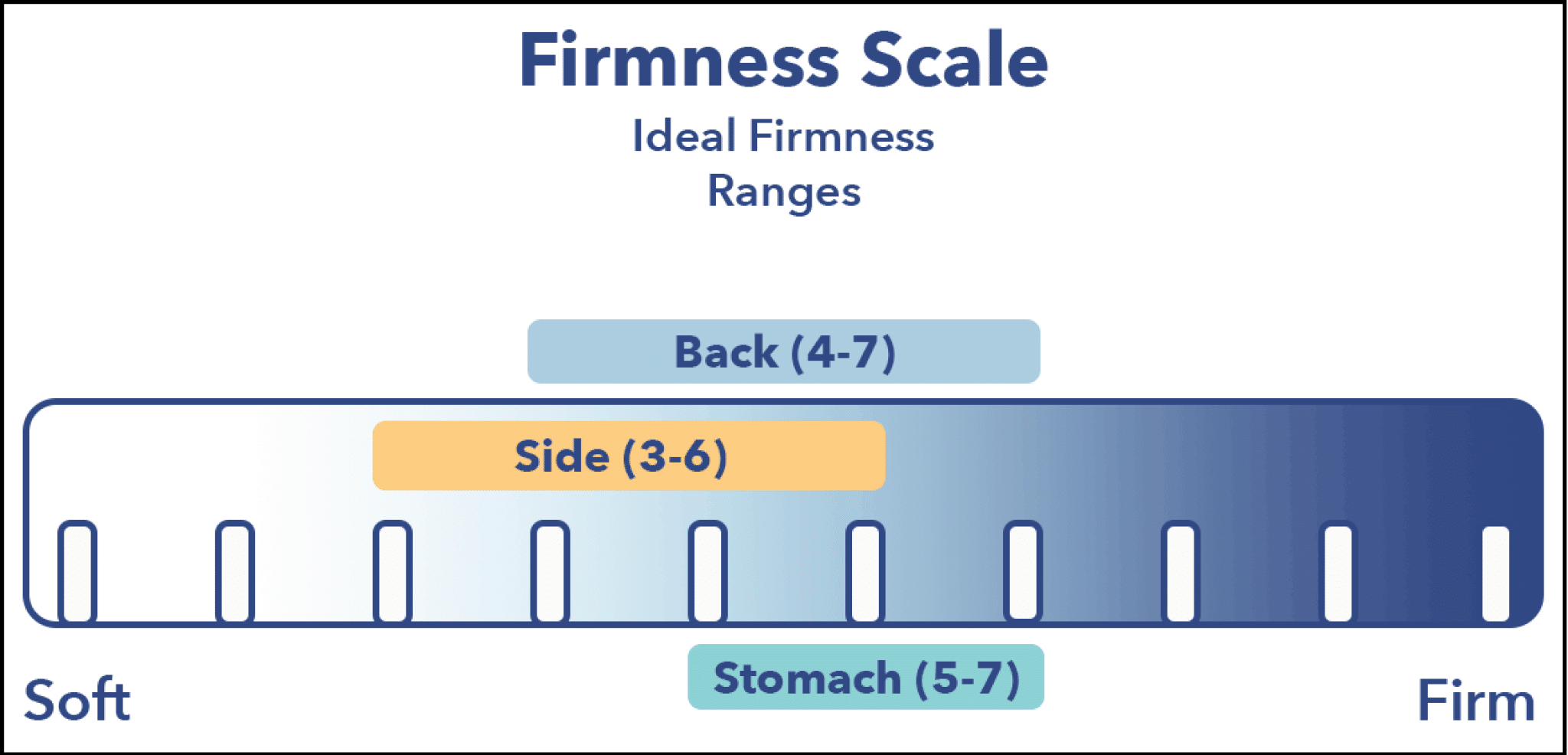 Consider your weight and the way you sleep. The heavier the individual, the firmer the mattress. For back and stomach sleepers, the beds should be firmer, while for side sleepers, they should be medium to soft.
Choose Mattress for Back Pain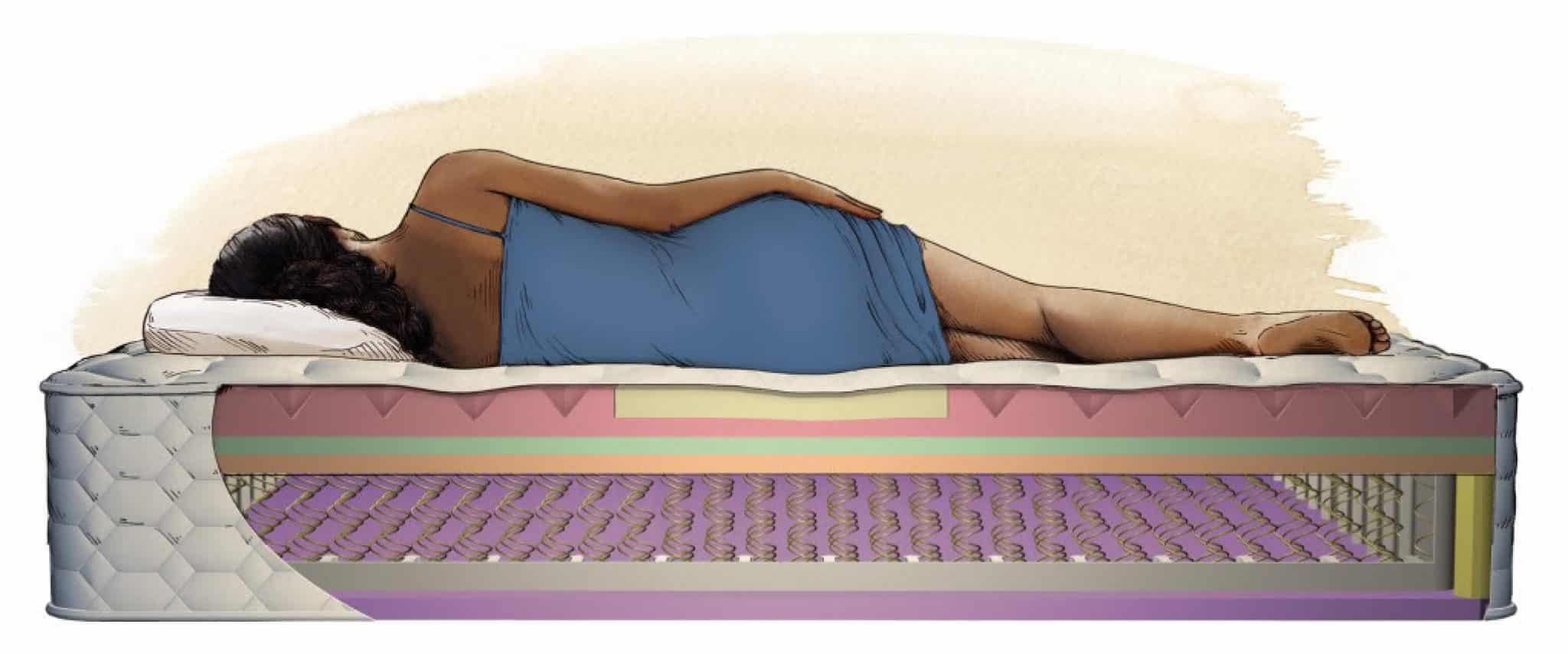 If you have lower back pain, choose medium-soft to medium-firm mattresses. If you sleep on your back or stomach, use the medium-firm to firm mattresses with light conforming. Still, if you have middle and upper back pain, choose pressure relieving mattresses that keep good spinal alignment. Also, choose a pillow with the right loft so that your neck, spine, and head are on the same line.
Even hotel beds price differently. The price depends on many factors. Such materials as latex may cost you more than the rest. If you want hand-crafted or organic materials, the price will also be high. Taller mattresses are also more expensive because they have plenty of layers. Some brands, especially luxury ones, naturally cost more. Plus, mattresses from the USA typically have higher costs. Still, you can buy cheaper if you choose a bed online.
Take time to read what the other users say. You don't want to spend a lot of money on a mattress that might be not right for your body type and posture. Consider all of the above points and see if people like you like your pick of a mattress.
Frequently Asked Questions About Hotel Mattresses
Which hotels have the best beds?
There are lots of hotels, but not of them can boast the best beds in the world. Some of the renowned hotels with the best beds include Four Seasons, Hilton, Marriott, Radisson, W, Ritz-Carlton, and Westlin.
What mattresses do five-star hotels use?
It depends. Different hotels have various types of mattresses. Some of the commonly used beds include custom memory foam or mixed synthetic and natural fillers. Many of them have cooling properties, which is necessary when you go to a hot country. Most of such mattresses have a box spring to support them and a pillow top to keep the guests comfy.
Why do hotel beds feel so good?
First of all, they have the highest-quality mattresses, as they are the foundation of the sleep experience. These mattresses are innerspring and are thicker with a box spring. Their top is traditionally plush, which brings a luxurious feel.
---
Conclusion
Hotel beds are some of the best in the world. They usually have innerspring mattresses with luxurious plush cushions and great body support. Some of the best hotel mattresses for sale are from W Hotel, Sheraton, St. Regis, Westin, and Marriott. Hotels always order mattresses specifically for them, which makes their beds high quality and extra durable. Often, they possess cooling properties. If you want to choose a hotel bed for yourself, first consider the type of mattress you need, and only then choose the bed. Some factors to consider are your sleeping positions, weight, and the presence of back pains.