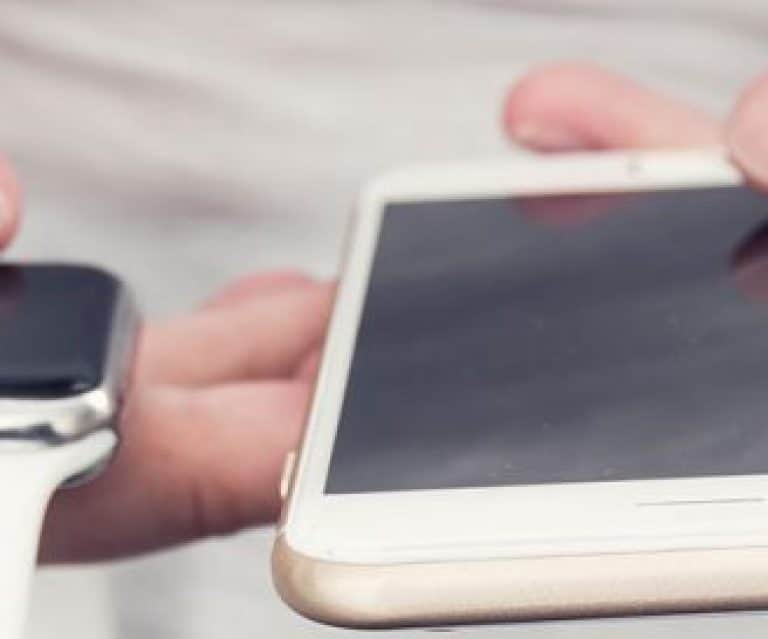 It's amazing to observe how the big social media giants are rolling out their new features literally every week. And Google is not behind – their reorganization into a new business unit Alphabet will certainly be one of the biggest news of 2015. Following the news in social and online media, I put together a list of 10 marketing trends happening in 2016. It's based on my personal observations, hence if you disagree or would like to add your points, join the discussion in the comments below!
---
Marketeers should definitely have it on their radar. Here, I refer to using video in general. As video was, and still is, the top performing content across all media this year, more and more devices and platforms turn to video as soon the only content to be shared by users.
I'm talking here about Twitter and Facebook implementing native videos that can be uploaded directly to their platforms, Instagram increasing the time limit of the video to 30 seconds, 360 degree video on Facebook, and in general, increasing quality of filming e.g. with your new iPhone 6.
Live streaming is the next step. It's bringing the brands even closer to their followers and engaging with them at this moment. Social media is already making use of streaming – YouTube Events, Facebook Live (available to big accounts), and Periscope, Meerkat and Blab.
Brands are about to catch up, especially with live streaming events such as recent Apple Keynote in September which enabled millions of viewers around the world watch the presentation of new Apple products from their device.
With constant improvements in quality, brands have the potential to lead interactive one to many conversations, showing 'their face' to the followers and most of all – responding to their questions or comments.
Google Now, Cortana, Siri and soon to be launched Facebook's M – those are all examples of intelligent, digital assistants. I think this will be one of the biggest marketing trends in 2016 as well as one of the biggest challenges to marketing itself. This means trying to sustain the relevance of traditional search marketing.
Will marketeers need to rethink their strategy on SEO and SEA? Will it be possible for brands to influence the results of Siri suggesting new TV show on Apple TV or M ordering the baby shoes immediately for us?
This is very exciting as social media platforms are trying to outperform themselves to deliver the best, non-intrusive experience to their user base. Advertising on social media is big in 2015 and many of us marketeers realized that on some of the platforms, there is no such thing as "free organic reach" anymore. Facebook's organic reach has dropped dramatically to less than 5% worldwide and Instagram, sadly, follows.
Instagram is forecasted to earn $600 million worldwide from advertising, which is 5% of Facebook's revenues. It's a fact – social media is no more social – it's commercial. And there are lots to earn there. Other media follow: Twitter Cards, LinkedIn ads, Pinterest Buyable Pins, Spotify, Snapchat.
2016 is going to be the year of relevancy, intelligent targeting and perfect user experience. In order to keep members on social media, Facebook and others need to deliver a seamless experience and extremely high quality content. Facebook already experiments with Instant Ads, focusing on under 1 second load time and most of all, keeping the followers within Facebook, with no need to click-through to the external website.
Relevancy is also key. Facebook introduced their "Relevance Scores" to assess how relevant the ad creative is to the selected audience. The problem I see so far is the lack of moderation of the content – with more and more ads out there, I'm becoming very picky on what I want to see on my wall.
Social media will take over the publishing platforms to become our destination sites. Keep an eye on Twitter's Moments, a carefully curated feed of news based on relevant topics; Facebook Instant Articles (mentioned in the demo movie above) and Snapchat's Stories.
This is an evident retention game, to keep us engaged on social media. Online publishers need to face the challenge of driving traffic to their platforms as well as rethinking their freemium strategies. The best example showing what potential there is on social media is when major world events happen – natural disasters, holidays or political events. I think everyone has heard of #TheDress phenomenon this year. This (ridiculous in my opinion) worldwide debate has collected more than 11 million tweets and 150,000 posts on Instagram making it the news of the day in many countries.
Think about the unlimited stream of data available to marketeers if more and more devices will track and control our daily activities. Is your iPhone already tracking your daily movement with Health app? Perhaps you're using RunKeeper, Nike+Running or wearing FitBit bracelet?
Understanding our habits, room temperature preferences, favourite music styles or TV shows lead to better customer segmentation and more personalized advertising. Does this invade our privacy? It's a question of how far do we let those devices control our lives. Do you really need this intelligent washing machine or Hue lightning system from Philips? Do you trust your Tesla 100% when running on auto pilot?
For brands with deep pockets, digital out of home (DOOH) is for sure something to try out in 2016. I don't cover TV and radio here – I mean big campaigns involving smart digital technologies being able to show relevant ads to specific target audiences based on data that is publicly available, e.g. when you check in with your card when entering the bus or metro during your weekly commute.
I love this campaign from British Airways – it's taking your brand to another level.
What I mean here exactly is the changing role of customer service – 2016 will be about instant replies and more than ever engaging staff. And it all goes digital. Brands that understand the power of customer's voice online are already proactive on social media – take KLM as the best example:
Next year will take customer service to the next level – live streaming sessions on Periscope, where users can post questions that will be answered instantly on video as well as 24/7 availability on WhatsApp. Customer is king.
Are you monitoring your mobile traffic? Is it increasing over time? I couldn't find any significant marketing trends for mobile in 2016 but what is definitely worth mentioning is more and more websites becoming mobile optimized. This doesn't mean making the content visible on mobile – it's about selecting relevant content, adjusting the menu structure and focusing on flawless user interface.
Two points to consider in 2016 – ensure better tracking of your conversions on mobile is available and optimize your search marketing.
Perhaps it sounds a bit vague – this is about becoming extremely relevant and to the point with your content for many reasons. There's a lot of content created every second and it becomes difficult to filter out the good pieces. Short, concrete headlines are also important to grab users' attention on their wearables. The limit for email subjects on Apple Watch is 16 characters.
Another important reason to focus on custom content is the general increase of online marketing channels – with so many social media platforms for example, delivering content that is right to the specific platform is very crucial.
Think about SEO too – the easier it is for the search engines to read your content (which is straight to the point), the higher your page ranks.
Linking to wearables and digital assistants, location-based marketing services will be on the rising in 2016. It's not only about apps like Foursquare or Facebook check-ins. I'm talking here about iBeacons technologies or watches and smartphones sharing our geo-location data with companies. Relevancy is key, and location is one of the solutions – delivering relevant ads to people who are present at a selected location.
Just notice how iPhones are now tracking the location of our photos and videos. Google has recently implemented a new strategy for local search as well. Keep an eye on location-based marketing if you're a local business or if you organize an event in a special venue.
---
How do you like my list of marketing trends for 2016? Would you add any more points? What would you like to see or try next year? It's never too late to make resolutions!