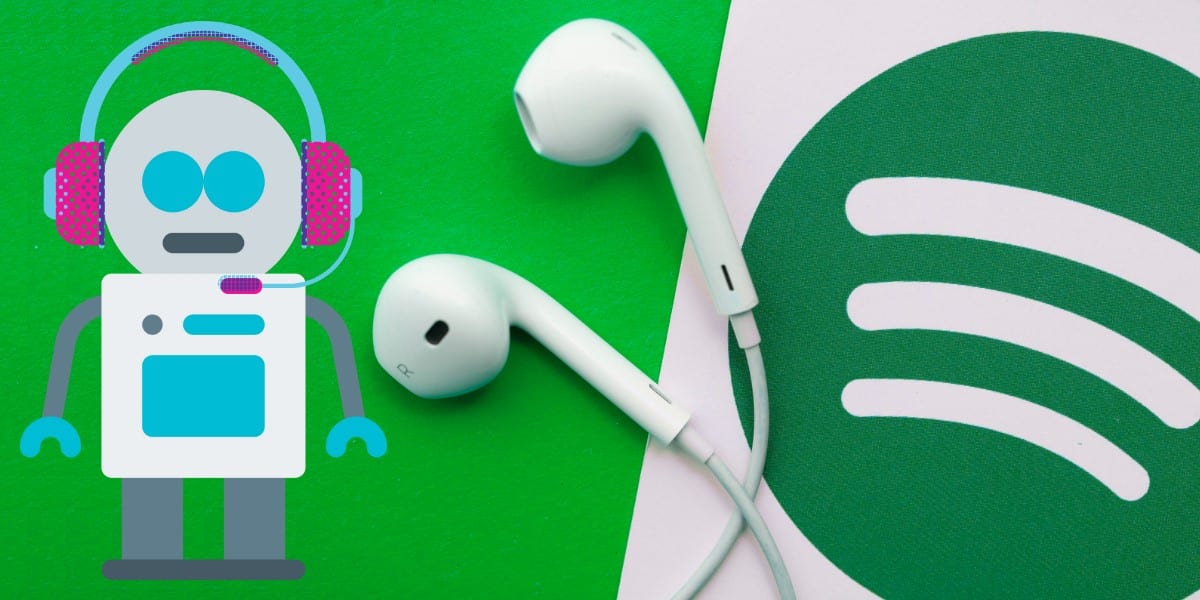 Boost your plays and followers on Spotify using these bots! Read the article to see the best Spotify bots on Discord, social media bots for followers, or streaming bots for plays.
Spotify is the ultimate place to play your music. It has risen over the last few years, and many artists are now on Spotify where you can listen to them as much as you want. There are both renowned and less famous artists, who want to become more popular.
Using Spotify bots to make the audience notice you is a great way to start. So, many people create large numbers of accounts on Spotify and use bots to play their music and get plenty of traffic as well as money. Let's look at the most useful and popular Spotify bots out there.
Best Discord Spotify Bot
This is another Spotify bot for Discord that allows you to listen to music with your friends. It is a free bot, and it is intuitive and stable to keep you listening. It has a powerful visual player to control what you listen to, so there are no complicated commands. Everyone can use this bot, as it has a simple dashboard that allows you to manage your playlist, replay songs, directly search for them, and add them to your Discord server.
Some of the features of this bot are playing without any interruptions, 24/7 activity, volume-boosting, looping, seeking, etc. The members of your Discord channel can also vote, skip songs, and many more. The website of this bot even gives a list of simple commands that you can use on Discord to change, clear, queue, or add songs to your playlist.
---
This Discord bot allows you to add and listen to a Spotify playlist on your channel. There are many supported music platforms like SoundCloud, so you can also boost your plays there. Hydra has a unique song request channel, so you can set the bot up with a custom player that you fully control.
There are plenty of commands that let you show the lyrics, get help, play a song or file, start a playlist, queue, and search songs. Of course, the Premium account has more commands and features, but the free version of Hydra is still full of useful functions. Notably, the app is multilingual and currently has more than 10 languages.
---
FredBoat is a music bot for Discord that you can use with Spotify. It can deliver high-quality music to your server and has plenty of functions. You can easily add it with zero configuration and use it straight away. It also has a wide range of integrations with other music apps, including playlists and live streams. With FredBoat, you can search music or link a track directly, shuffle, and repeat tracks. This bot is perfect for both small and larger servers with different moderation permissions.
---
Here is one more Spotify bot on Discord. You can share music to your Discord channel by inviting the bot into your conversation. There are free and premium options, so it's up to you what to choose. Rythm has more than 16m servers, 560m total users, and 50+ useful commands. You can easily manage your queue, set your parameters, and blacklist certain channels. The app also has 24/7 support, which is convenient.
---
ProBot is one of the reliable and best  Spotify bort but ranked on another level. Though an excellent discord music bot, it is also a perfect  Spotify music bot and does even more than just music. therefore, count on it to handle anything you want to come up with a reliable server.
This means you can use ProBot while streaming music from  Spotify, youtube, and other related music streaming sites. You only have to know the music name and start searching. It offers users multiple features, and you can control the  Spotify music by clicking play, adding audion to the ques, and even tapping the pause key.
While in the server, ProBot allows you to moderate the channel in discord; therefore, you can mute, unban or ban a member. Therefore, if you want the best  Spotify music bot with moderation features, look no further than ProBot. It offers custom-level features or your  Spotify entertainment. The bot is fully functional and comes with a simple user interface.
Hence, you can use the bot to access music from Spotify and other multiple music platforms and share it with your friends on the discord server. Friends in the discord server can then access high-quality Spotify music. hence, you can enjoy listening to the music with the discord server friends from Spotify with this music bot.
---
Coming next on the best  Spotify music is Jockie Music. Make it count on your list, as the bot comes with many advanced features. as the name sound, you can use it to stream and listen to music from Spotify and other related platforms. Something unique about settings Jockie Music from the rest is the capability to use the four instances. This means the Jockie Music bot allows users to add up to 4 bots on the same server.
When you want to trigger this, you can use the prefix's "play" and then type in the name of the music on  Spotify, or equally, you can search the  Spotify song using the link. Once you get the music from any platform, you can play and access other features like controlling echo, distortion, bass boost, Karaoke, 8D, and even tremolo. Therefore, Jockie Music is the ideal  Spotify music player bot.
The other feature, Jockie Music, guarantees high-quality music playback and support for all mainstream music sites. This makes it unbelievably the best music bot to use on  Spotify and discord with many other platforms like SoundCloud, TIDAL, youtube, apple music, etc., and when you support the project on Patreon, then be sure o free access to the 24/7 voice channel. It is even a brainer t]on the discord server, especially when you have multiple members on your channel.
---
Vexera is another excellent option. Why? You might ask, but with this bot, be sure that you will not only have access to playing Spotify music and moderating the discord server. You can add Vexera to your discord channel and enjoy sharing  Spotify music with the members. It lets customers send farewell messages when the user leaves your discord server and welcomes new members.
Returning to the music, Vexera is compatible with most music streaming sites, including Spotify, Twitch, Vimeo, SoundCloud, and Bandcamp. The bot has no lag, which means when listening to Spotify music with your friend,  it offers a great time and an excellent experience.
Though Vexera has a free version, the bot also comes with the premium package, which allows users to create a Spotify playlist. But still, even with the free version, Vexera remains one of the best  Spotify music bots on the market, and you can add it to the discord server.
Anytime you want to enjoy lag-free music at no cost from the  Spotify platform, then search for the Vexera bot. with it, you can play, playback, queue, and even pause the music. You can also queue Spotify music on Vexera while using in-channel control. The customer reviews online about Vexera proves the prowess and the trust people have in this  Spotify bot.
---
If you are a fan of  Lo-Fi music, consider checking out the ChillBot bot online. It is just a click away, and you will have it ready for use. You can integrate it with the discord server and enjoy Spotify music with friends. We highly recommend it for music purposes and chilling out to songs from different radio stations 24/7. As well, there is 24/7 customer support with chill LoFi hip-hop beats on the discord server
The bot offers not only simple commands but also an intuitive user interface. Among the best features, playing music allows you to pause,  play, and skip with many other functions. Therefore, count on this bot only when you wish to listen to LoFi music on the radio stations. It allows you to stream radio stations and share with friends on the discord server.
They guarantee customers 99% uptime, and when you look at their pricing, it is friendly and not even worth missing out on. Thus, this even goes without saying that you cannot use ChillBot to play the playlist on  Spotify, but it gives you the true experience when it comes to living radio stations.
---
Chip Bot is the last on our list. Though a discord bot, it mainly focuses on music. another thing is that, just like other music bots, Chip Bot also allows users to pay for high-quality music and lag-free from Spotify and many other platforms. Therefore, in this case, we focus on Spotify music. therefore, you can also go beyond and play  Spotify music, pause, ad to the queue, etc. it also gives you a chance to access the song lyric anytime you need.
However, when you get the premium package, you have the mandate to listen to 8D music and enjoy them 24/7. Again, you will be able o get advanced features like treble boost, bass, vocal boost, and changing speed and volume in the bot. Therefore, Chip Bot is among the best  Spotify music you can integrate with the discord server and enjoy music with the members in real-time. It is ranked as the simple and most user-friendly music bot.
---
10
Groovy
With Groovy, you can easily play Spotify music on your Discord server. It has a stable connection and doesn't require a complicated setup. The developers boast that their app is lag-free, as they ensure that there's enough capacity for every server. Like many other bots, it doesn't limit itself to Spotify, so you have plenty of choices. Also, there is a wide range of different commands to keep your Spotify active. You can opt for free or premium accounts that give more functions than the standard one. (It was closed!)
---
Best Spotify Bot to Get Spotify Plays and Grow Your Followers
This helpful bot can help any musician attract their target audiences. You can tune it to make people play, like, and follow your lists or songs. Also, it can monitor your data very well and has frequent updates. So, you can keep track of what's going on in the music industry.
This bot works not only with Spotify but many other platforms, so if you also have Deezer or SoundCloud, you may use the bot for them, too. The bot has a built-in account manager that allows the management of thousands of accounts in one place. AIO Stream is convenient because you can run tasks 24/7 once you set them. You can also schedule tasks, get likes, comments, and posts.
---
Somiibo is a free platform for Spotify that allows automation of your processes. The app promises to grow your online presence organically, without any suspicious activity, so you gain more followers. You can use multiple social networking sites, not just Spotify, so if you need to add more followers, you can use this app.
Somiibo is smart enough to choose the right followers you need on Spotify. For example, it allows targeting untapped followers with the help of special settings and filters. So, you choose who follows you. This growth is automated because the bot can automatically engage with many other profiles. They will follow you back, so the growth will look organic.
---
SidesMedia is a bot that helps you gain more exposure for your Spotify channel. It also helps to buy real social media services and boost your audience in just 72 hours. It can buy real followers that are real people, get you likes and views at the optimal rate. You can grow your Spotify presence easily because it can both add to your audience and increase your activity.
---
This bot is useful if you want to grow your Spotify fast. It can buy you followers, views, likes, and subscribers easily. To use it, you need to go to the Media Mister website and choose Spotify from the list of social media apps. There, you can select Spotify plays type; for example, you can choose plays by track, playlist, album, or podcast. The app is safe, and its developers say that you don't break any rules by using it, so it's a totally safe deal, as you buy real Spotify plays.
---
With UseViral, you can grow your social media through the bot's large network. This app promotes your content through social marketing and influencers that can promote and play your content on Spotify. Notably, the app has great support that researches your account and helps you determine which relevant users to get you or which accounts should play or like your content.
---
With the help of this bot, you can buy both Spotify plays and followers. Of course, followers are one of the metrics that matter most for an artist on Spotify, so you can buy real accounts to follow you. You can buy 50 followers for $1.49 and get 1000 plays for $5.99. The plays also raise visibility, and the app provides them with high quality. SocialViral is also very convenient, as it requires no password, delivers fast, and has 24/7 support.
FAQs
1. What does a Spotify Music Bot do?
These programs can do repetitive tasks on your Spotify. Many companies and individuals now use them in the music industry. The bots can control individual accounts on Spotify and make them play certain songs or playlists on a loop so their online popularity grows. There are both free, premium functions and paid bots.
2. Is it illegal to use Spotify Bots?
Spotify policy says that using a bot or script to boost play counts is prohibited. Of course, there are legal ramifications for such an activity. Still, to that day, Spotify doesn't deter such activity.
3. How can I connect Spotify to Discord?
First of all, download the Discord app on the desktop and open it. Then, click Connections in the menu in the left corner. Click Spotify, and you will see a webpage open to connect. Log in or sign up, after which click the Confirm button.
Conclusion
Spotify bots are useful if you want to boost your Spotify audience, plays, and likes. Some of them can help you stream music, like AIO Stream. There are also Spotify bots for Discord, such as Groovy, MEE6, Rythm, Hydra, and FredBoat. You can also effectively boost your online presence, and get plays and new followers using social media bots like SocialViral, UseViral, Media Mister, SidesMedia, or Somiibo.