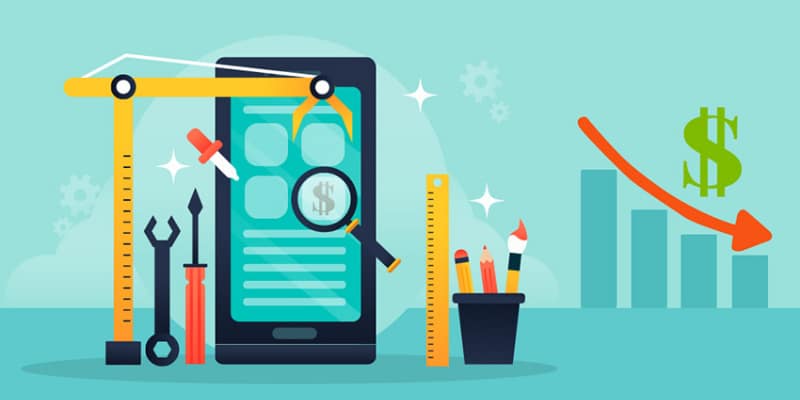 You may have contemplated employing a nearshore software development company for your organisation, but do you fully understand this business model?
There are several outsourcing firms that help to expedite the process of screening, recruiting, and building software for IT solutions. According to a Deloitte global outsourcing survey, many organisations outsource development to such firms in order to save money and increase flexibility. Is it the best option for you?
You may make an informed decision about whether or not to use a nearshore software outsourcing business based on the eight crucial features listed in this article.
Nearshoring is a concept in which outsourced work is allocated to a software development outsourcing business or a freelance team in a neighbouring nation. Businesses in the United States would seek professional services from surrounding or nearby nations by recruiting professionals to undertake certain business responsibilities.
These duties are frequently connected to IT and software development. Nearshoring has various advantages to outsourcing, like cultural commonalities and time zone correlations that balance expenses.
Latin American nations such as Mexico, Columbia, Argentina, Peru, Uruguay, Venezuela, Ecuador, and Costa Rica are the most commonly used for nearshore software development by the United States.
Here are some Top nearshore outsourcing firms; you can work in 2023
---
1. Zircon.tech

Do you really want your business to accomplish its objectives more quickly and enhance all of its daily operations? Our team has more than 20 years of expertise and has taken part in a variety of projects with teams from across the world. They make use of Agile Methodologies to deliver winning digital experiences to our clients.
Being a leading nearshore software development company, Zircon.tech creates mobile & web apps utilising the most popular technologies. The company uses our experience in Agile Methodologies, cross-industry knowledge, and UX/UI approaches to help businesses succeed with their digital strategy.
---
2. N-iX
N-iX is a nearshore software outsourcing firm with 2,000 skilled IT specialists that assists tech organisations (including Fortune 500) and corporations increase their software development skills with specialised engineering teams. More than 100 clients have benefited from the company's help in implementing and scaling solutions in Big Data, Data Science, BI, Cloud, Embedded, Enterprise VR, DevOps, & other fields.
With more than 20 years on the market, the business has established long-term partnerships with businesses from the US, the UK, Germany, the Nordic countries, and other nations.
Anoto, a digital writing solution manufacturer, has worked with N-iX for over ten years; Gogo, a global in-flight connectivity provider, with whom the vendor collaborates on all Big Data Analytics activities; and Lebara, a global telecom provider, with whom the outsourcing provider assisted in the establishment of a dedicated development centre (100+ engineers).
N-iX, which is headquartered in Valletta (Malta), also operates offices and distribution hubs in numerous other European countries and the United States.
---
3. Sigma Software
This nearshore development firm employs approximately 1,000 people. With locations in five countries across the world, the company provides software product development, maintenance, and consulting to enterprises of all sizes.
This vendor specialises in transportation, gambling, real estate, finance and banking, healthcare, and telecommunications, among other areas. This nearshore software outsourcing firm also creates online and internet portals, as well as advertising and mobile solutions.
Transportation, gaming, real estate, finance and banking, healthcare, and telecommunications are key businesses.
---
4. Eleks
This corporation, headquartered in Lviv, Ukraine, has established offices and R&D facilities throughout Eastern Europe and beyond. The company has sales offices in the United States and Japan. This business provides a wide range of nearshore outsourcing services, including QA and testing, IoT solution development, technology consulting, and others.
Furthermore, the vendor has UX/UI competence as well as experience dealing with AI. The majority of the projects handled by the nearshore software development business are in the financial and retail industries.
---
5. Lohika

This company offers nearshore outsourcing, software engineering, blockchain, cloud consulting, bespoke software development, mobile app and IoT development, and other services. This nearshore company's engineering centres are in Ukraine: Lviv, Odesa, and Kyiv.
The company has a track record of successful collaboration with worldwide companies in the automotive, security, manufacturing, and other industries. Over 100 clients have benefited from the company's services.
---
Wrapping It Up
Companies in the United States are becoming more aware of the potential advantages of outsourcing projects to nearshore software development firms.
Cultural affinity, time zone similarities, ease of communication, simple travel (if necessary), and cost-effectiveness are some of the benefits highlighted above. All of these are necessary attributes of a nearshore software development firm. Nearshore software firms, such as Zircon.tech, are the ideal solution to adapt and scale to suit their clients' specific demands. All sizes of businesses, from startups to established enterprises, we have tested our services and opted to stay.