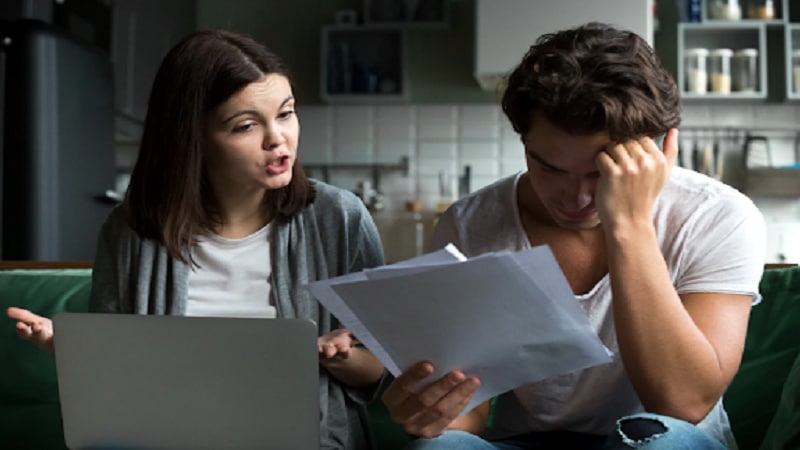 Unpaid invoices are always a pain for any business, but don't give up when a client hasn't responded to your messages for a long time. Create a comprehensive collection strategy and avoid unpaid invoices in the future by reading the tips in this article.
This month, your company managed to bring in a sizable number of customers, and the sales numbers seem optimistic. Your job items have been finished and delivered on schedule, the bills have been issued, and you may now exhale with a sigh of accomplishment.
On paper, everything seems perfect. But you learn that written promises don't always correspond to reality when the payment date passes without your clients responding. Your cash flow suffers as a consequence, preventing the company from hiring new staff, acquiring new resources, and paying its bills.
The viability of your business depends on you taking care of past-due bills and getting your customers to pay on time. Care must be taken while handling unpaid and past-due bills so as not to endanger your customer relationships while trying to be paid what is due.
Sending payment reminder emails and making repeated phone calls or texts to follow up with customers may also irritate them and take your attention away from other important company duties.
---
Advices for Collecting Unpaid and Outstanding Invoices
It's true that business owners have several hats to wear. One of the most difficult jobs among them has to be a collections agent. The accounts receivable process should be streamlined by proactive and deliberate action.
Identify Past Due Bills
It doesn't matter what you name them—past-due, overdue, or unpaid—an overdue invoice is one that hasn't been paid by the deadline you set—typically 30 to 90 days after you send it.
If your schedule prevents you from keeping track of who has paid you and who hasn't each day, set aside time each month to address past-due bills. Manual record-searching used to take much longer, but accounting software streamlines the process by clearly and automatically flagging past-due bills.
Further, in the next steps, you will need to do everything possible so that the client pays, even if it forces him to search for him in the search line 'I need emergency money', because this is your honestly earned money.
Send a Polite Reminder
The first step in getting payment is sending a consumer a polite reminder that their account is past due. Receiving that first follow-up is sufficient to persuade a customer to pay as soon as possible since most of the time, late payment was an honest error.
Take advantage of the chance to inquire about a client's happiness with your services before bringing up any upcoming or past-due charges.
Occasionally, customers may attempt to put off paying by saying they misplaced the bill or needed to reconcile their records to locate the right payment amount. If this is the case, suggest providing an updated invoice as soon as possible, even if you are aware that the client already possesses the original, in order to disprove this defense.
If you are still not using electronic invoices, then you should start, because, as you can see in the picture, it is much faster and more profitable, because such a letter instantly reaches the recipient, no matter where he is. This way you save paper and time. With an e-invoice, you don't have to wait for the client to receive the letter, because you know for sure that he received it immediately after you sent it.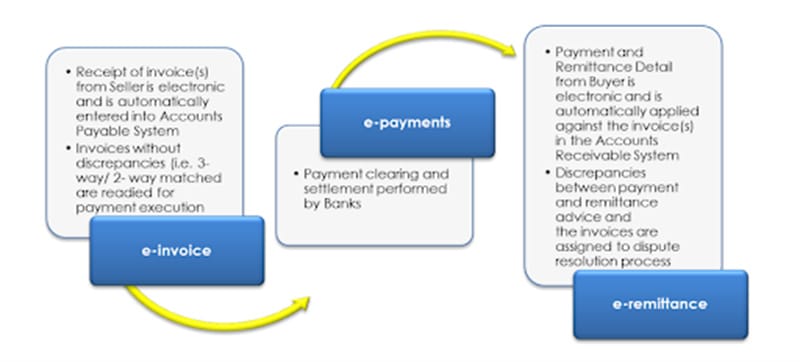 Impose a Late Payment Penalty
A late charge could be the perfect motivator for your customer to make their payment on time. You must notify your clients that you will be implementing this policy on all future bills if you don't already charge late fees when processing unpaid invoices especially when you've been owed money for a long time.
Be extremely specific about the late fines and how they work. Make sure to include the late charge in your invoice reminder letters as well as on your invoices.
Phone Them
It's far simpler to disregard an email request for payment, so don't be hesitant to contact your consumers in this circumstance. Communication is key. Additionally, you'll be able to make plans sooner if your consumers require additional time to pay, possibly because they are also pursuing unpaid invoices.
You may be able to find a solution that pleases both sides if you take this more intimate approach. Just concentrate on the high-value bills if you lack the time or resources to call everyone.
Intensify the Situation
Requesting a payment schedule and following up until the consumer pays. Send your original contract again, if required, and be sure to mention that you'll take legal action if the bills aren't paid on time.
Create a demand-payment letter, a formal written letter that describes the amount that is owing to you and specifies what will happen if the debt is not paid by the due date, to demonstrate to the client that "you mean business."
Get in Touch with a Business Reporting Bureau
You may report a client to a company reporting agency and file a complaint about the public records if they are entirely disregarding all of your reminders and warnings.
This complaint may put the client's reputation in jeopardy and may prevent them from obtaining credit in the future, but it will provide you the assurance that you will be paid right away.
Financial Factoring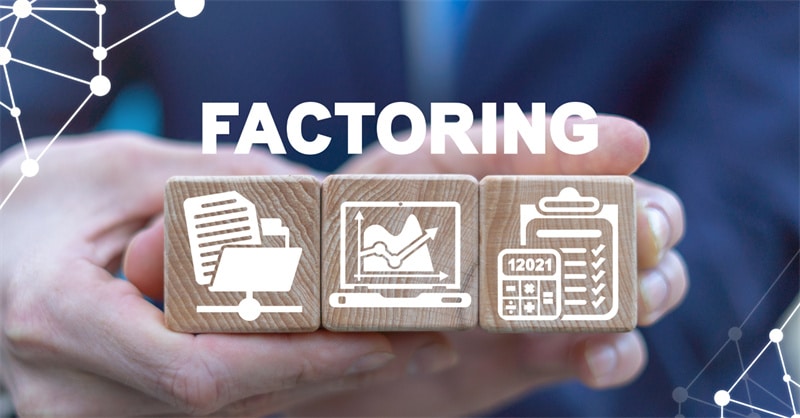 You may wish to think about factoring services if a customer is not paying and you need money immediately. When a third-party company buys your accounts receivable and, after subtracting its costs, provides you a cash advance based on outstanding bills, this process is known as factoring. After that, your customer will pay the remaining amount to the factoring provider. Small company owners may find factoring advantageous since it saves time and labor, doesn't need collateral, and offers potential for expansion.
Eliminate Delinquent Bills From the Start
Make sure to thoroughly investigate potential customers to ensure that they are legitimate and have no history of complaints if you want to avoid the trouble of unpaid bills in the first place. After that, make sure you have a contract that has been signed, maintain accurate documents, and request payment in advance.
Additionally, set up periodic bills, make the payment procedure as simple as you can, and focus on building solid customer connections. Knowing when to quit pursuing a late payment is crucial.
---
Conclusion
Invoices that are past due may ruin a company's financial flow and damage client relationships. But if you have a streamlined system in place, managing them becomes simpler. Start by sending them personal reminders to make payments when pursuing past-due debts. You may choose between extending credit, charging late fees, and filing a lawsuit depending on how serious the situation is. But a lot of this effort may be avoided if you have clear expectations in advance.
Make your payment terms and other information, such as late fines and early payment discount policies, apparent throughout the onboarding process after conducting a credit check. The secret is to have up-to-date knowledge and use the appropriate tactics when the situation calls for them.