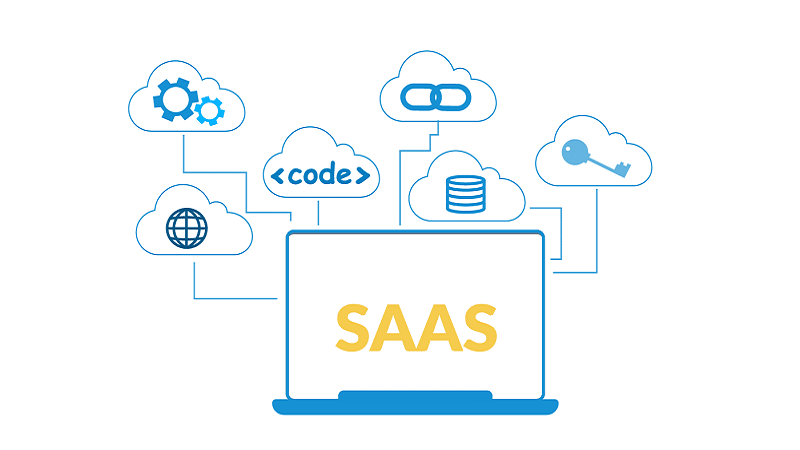 B2B SaaS solutions work on the principle of Software-as-a-Service, as a pay-as-you-go cloud service. This is off-the-shelf software for use from an online browser, allowing you to access the features of the service for a small fee.
Simply put, if a person's work and lifestyle include a lot of travel, it is advantageous to buy a car. If, however, he only needs to travel occasionally, he can use a cab or rent a car (for example, a carsharing service). In this case, he only pays for the service itself – the delivery to the destination. And he does not pay for taxes, insurance, gasoline, etc.
So it is with software. Any SaaS development company is like a cab company in the IT world: if you need service, subscribe and use it. If you don't need the service anymore, you don't have to renew the subscription.
Examples of such solutions for widespread use are e-mail services (Gmail, Outlook) or organizers, and services for working with documents (Google Docs & Sheets, Evernote, ToDo, Trello). Here, the basic functions of the products are available for free, while a subscription offers extended functionality, additional settings, and services.
Cloud-based B2B services, which are offered to wholesale businesses on a subscription basis, are designed primarily to automate work and reduce the operating costs of an enterprise. The main advantage of such products is rapid implementation. Therefore, they are ideal for startups: B2B SaaS solutions allow companies with a small staff to achieve high efficiency and start generating profit within 6-12 months.
B2B SaaS products are designed to be used remotely by multiple customers, and the usage fee covers the costs of technical support, fine-tuning and regular updates to the system, which the service provider handles.
---
Nuances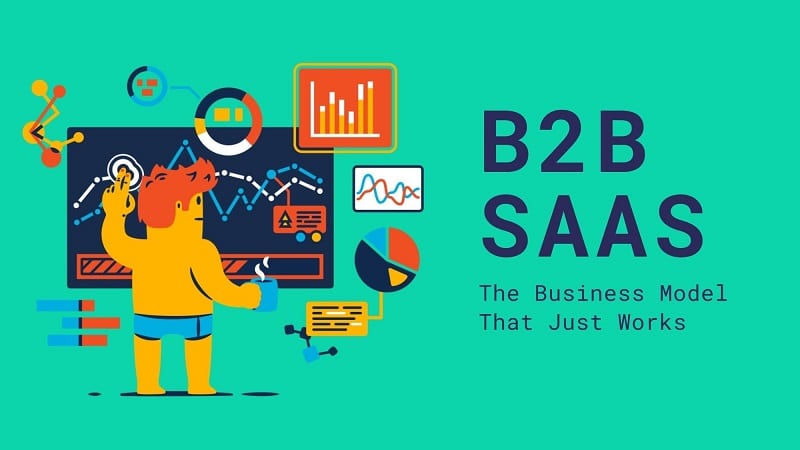 Software as a service is still a young area. With the SaaS model, the user pays specifically for a subscription. He doesn't have to download the whole service. SaaS as a model is convenient for some entrepreneurs. It allows businessmen to pay less for the software at the moment when there is no possibility of long-term planning because it is not necessary to buy a lifetime license for expensive software.
It is enough to rent it for a smaller sum. As a rule, there is also a gradation of the rental amount for different conditions. For example, if an entrepreneur hires new employees, he will pay for a larger number of programs. If he fires – he will reduce the number of subscriptions.
However, it should be understood that in the long term, with constant use, as in the case of a rental car or real estate, buying and maintaining it yourself. It will come out cheaper than renting for the entire period of use.
---
SaaS solution for B2B: advantages and disadvantages
Most wholesalers have specific business processes that do not fit the standard e-commerce model (shopping cart creation, complex logistics, order tracking and processing, loyalty programs, etc.). SaaS platforms use unified schemes that, in most cases, cannot be configured or are unreasonably expensive to refine, so users of such systems have to adjust their processes to the service model;
Using a SaaS service implies a monthly subscription fee. Otherwise, access to the system will be closed. Fees are usually based on the number of system users, so plan costs based on the possible scaling and, as a consequence, growth of subscription fees;
Often the architecture of SaaS services and the approach to client data protection is very questionable, moreover, not all services meet the legal requirements for the protection of personal data and their activity can be blocked at any time. Accordingly, in terms of protecting business processes and corporate information, there is always a threat of data leakage or loss. The security policy of the selected SaaS platform should be carefully studied;
Saas services are in a state of continuous development because they have a direct interest in retaining and attracting the user base. You need to be prepared for periodic functionality updates, even ones that you didn't ask for. SaaS may also change its usage policy against you or simply cease to exist altogether;
In the case of the need to integrate an external service (CRM, logistics, data collection and analysis systems, etc.) into the B2B sales scheme, difficulties may arise in the absence of ready-made solutions on the platform used. Service can ask for a significant budget for the development of solutions or refuse, citing the lack of technological connectivity.
---
At the same time, the use of SaaS-service implies several advantages: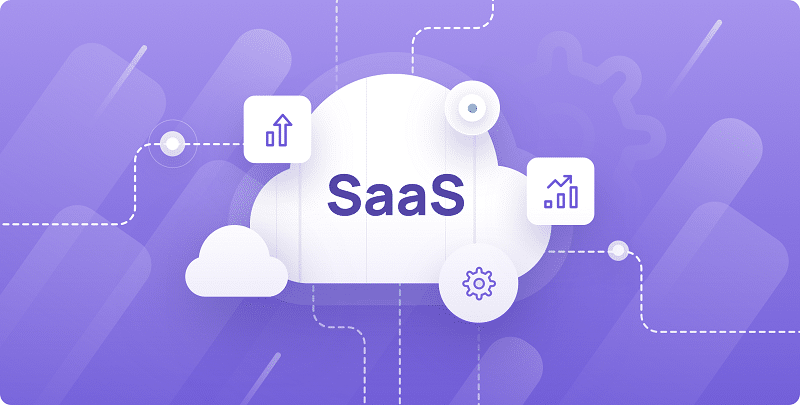 In addition to leasing software, you also get to use hardware capacity, albeit limited in resources. The SaaS provider gives support, maintenance, and development of the service. This means direct savings on hardware and qualified personnel;
Low entry threshold and mobility. Installation and configuration are done in a few hours, and work with the B2B service is done from any device that has access to the Internet.
---
Conclusion
Thus, B2B SaaS solutions for businesses are systems for project management, sales, customer relationship management, and warehouse management. Popular B2B SaaS products for businesses include ERP, InSales, Jira, Basecamp, Worksection, WIX, YouScan, and Shopify.
In essence, this is software that does not require installation on physical media but uses a cloud service for its operation. Because of the many advantages described above, this is the model of the future, according to experts in a wide range of fields.