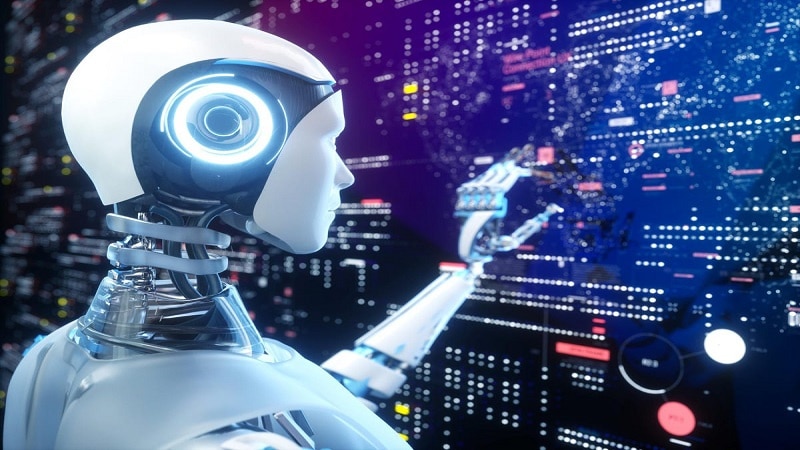 Artificial intelligence (AI) is currently used in intelligent video creation and has had an influence on enterprises. Users may now shoot and edit videos using artificial intelligence. It also generates a large number of work opportunities in the field.
AI has quickly become one of the most important technologies because of its ability to sense, think, act, and change. It is also the most in-demand tool in the video creation industry, thanks to the popularity of automation in many business processes.
Many businesses have made investments in artificial intelligence with video production as their primary goal. The adoption and implementation of AI in different video delivery platforms, such as Netflix and YouTube are examples. Both companies have put a lot of money into AI to make video more interesting and fun.
---
How simpleshow Has Improved Its AI-powered Video Maker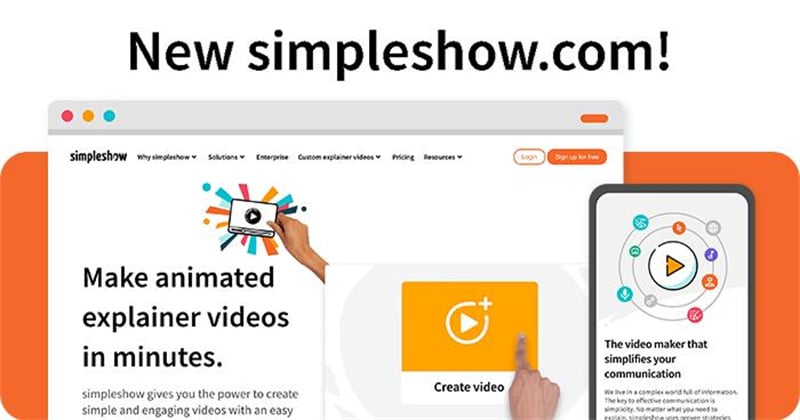 simpleshow began employing three-minute animated explainer videos to assist its clients in explaining ideas, concepts, and products a little over nine years ago.
These explainer videos help viewers grasp a story by using two hands and simple black-and-white illustrations. simpleshow has grown into an AI-powered platform that allows anybody to produce high-quality explanation movies on any topic. simpleshow's video creator explainer engine is always evolving, from the introduction of corporate identity colors to the most recent intelligent Timing Engine.
simpleshow has recently launched a brand new website.
The new website offers specific solutions for your business needs:
Training and Learning & Development
Human Resources Sales and Marketing
Internal Communications
Technology and Innovation
Compliance
Health & Safety
Project Management
Education
---
simpleshow's intelligent timing engine
The latest feature update of simpleshow's explainer video platform includes an advanced Timing Engine that analyzes any speech to generate a flawlessly synced video.
Users can quickly and simply make animated explainer videos on the platform. Users no longer have to worry about timing their voice overs to match their videos, thanks to the addition of a new language processing function called "Timing Engine." The smart technology aligns the timing of the spoken voice and animations and works for all 20+ languages. simpleshow's platform can be transformed into animated videos.
Karsten Böhrs, CEO of simpleshow, explains:
"We are always looking for innovative ways to make video creation as easy as possible. Our simpleshow video maker users love being able to customize their videos with their own voices, and now their videos are perfectly synced without any extra work. The best part is that it works with every language that simpleshow offers, so we are able to offer this feature around the globe."
At the touch of a button, the artificial intelligence in the simpleshow video maker transforms your complicated topic into an entertaining explainer video. You provide a script, and the AI creates an animated and fully dubbed video for you.
The Timing Engine guarantees that all images will display at the right time.
While each video may have an artificial voiceover, many users choose to record their own voices. Nothing beats a real, human voice, no matter how wonderful synthetic voices have grown. Why? It personalizes your video, boosts recognition, and conveys emotion. And, as we all know, emotions aid in the retention of information. More parts of the brain are active when people connect knowledge to emotions. As a result, viewers retain more information.
The good news is that voice recording with the simpleshow video maker is easy. In fact, it's a lot of fun! You no longer have to be concerned about exactly timing your video. Simply talk naturally, and the timing engine will ensure that all pictures are displayed at the appropriate time, no matter how quickly or slowly, dynamic or pointed you speak.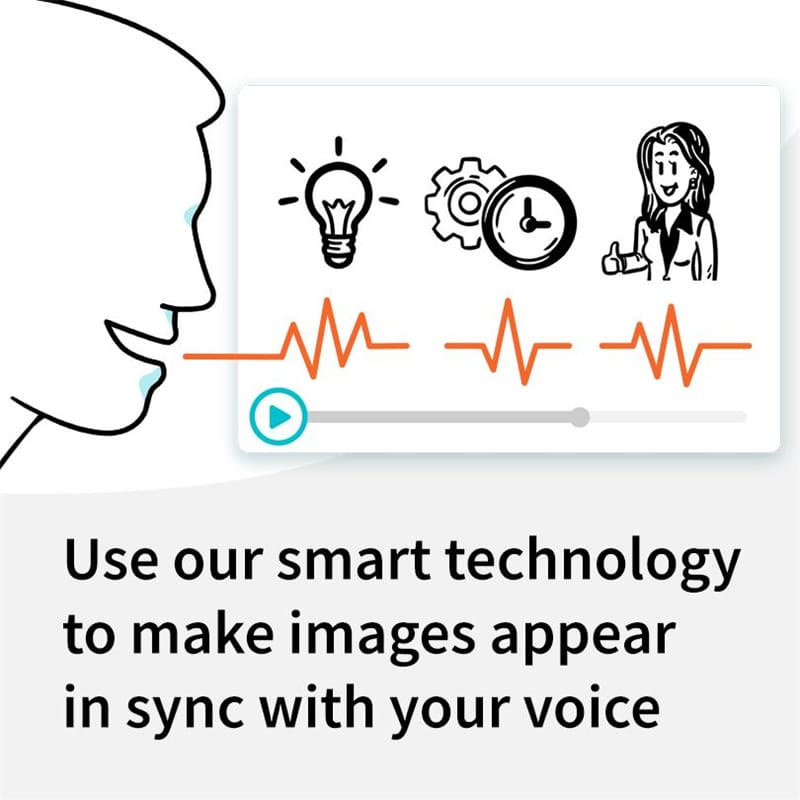 ---
How the timing engine work for voice recording?
There are various alternatives for adding your own voice to videos with the simpleshow video creator. You have the option of recording scene by scene directly in the program or uploading audio recordings recorded outside of simpleshow Video Creator. Whatever you pick, the timing engine will work with it!
Our advanced technology syncs your spoken words with the video.
But what does the timing engine actually do? Our advanced technology syncs your spoken words with the video. For instance, suppose your content reads:
"At Okra, Shelly works as a quality inspection expert."
The timing engine detects individual words in a phrase and when they are spoken. You may, for example, alter the tempo within a phrase or incorporate pauses in your voice. When the relevant words are said, the technology analyzes the words and inserts the images precisely where they belong. It's even capable of matching abbreviations and numbers. This works for all of the 20+ languages available in the simpleshow video creator!
---
How to Make an Accurately Timed Voice Recording
It just takes a few minutes to prepare high-quality voice recordings that will give that extra touch to your video. Here are a few pointers:
Look for a place with decent acoustics. A tiny space with low ceilings is ideal for this. If your room reverberates a lot when you talk, cover your head, laptop, and microphone with a light blanket while recording to mute the resonance.
Warm up your voice and drink plenty of water while recording. Water is still preferred here; coffee, on the other hand, hurts the vocal cords. Try a coupleof tongue twisters before recording to improve your articulation.
Make a decision on how you want your recording to sound. Are you more serious or lighthearted? In general, speaking a bit slower than usual is a good idea. Also, make a conscious effort to stress your writing and give it highs and lows. This will help you avoid making a boring video that will turn people off instead of getting them excited.