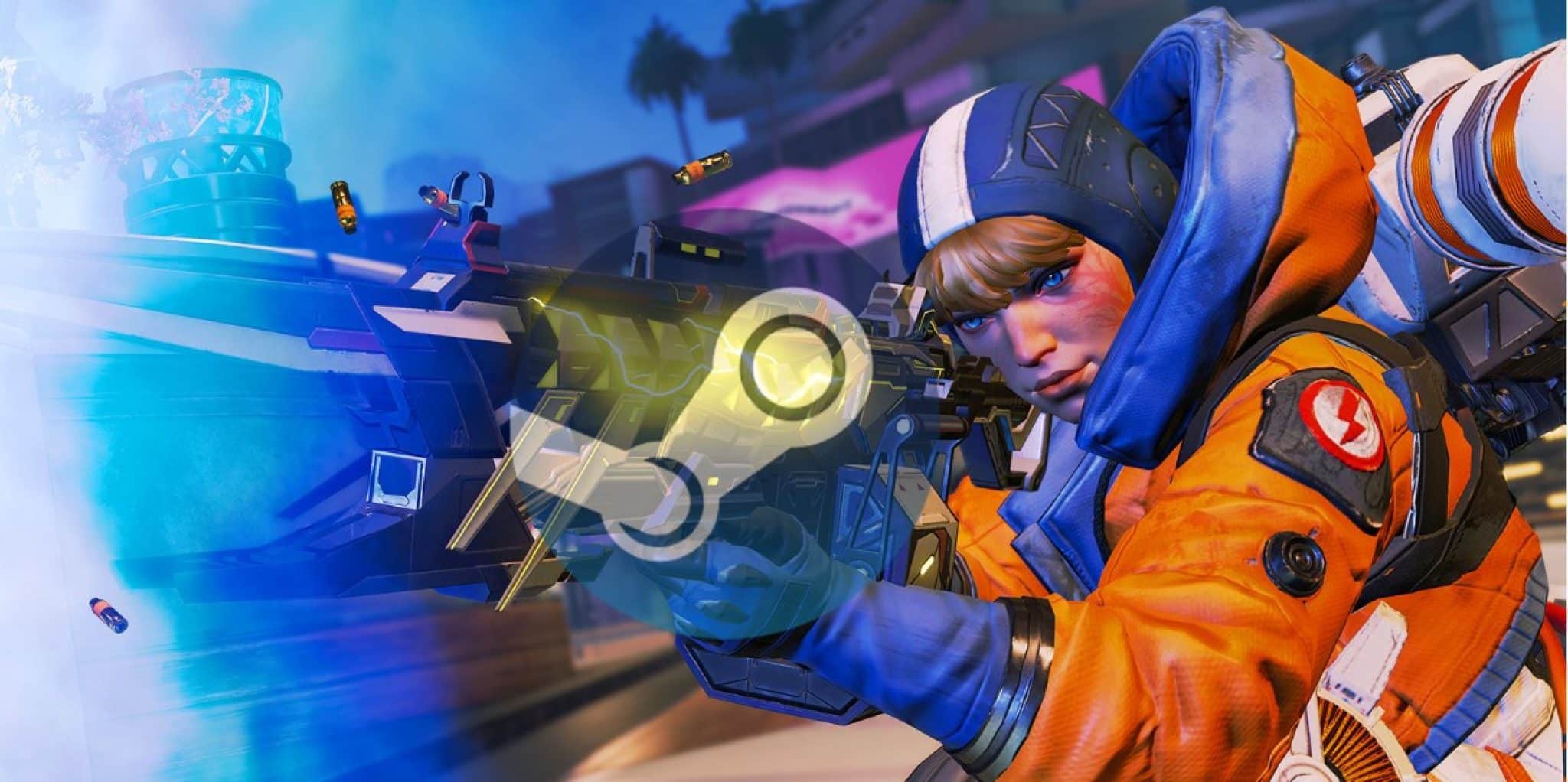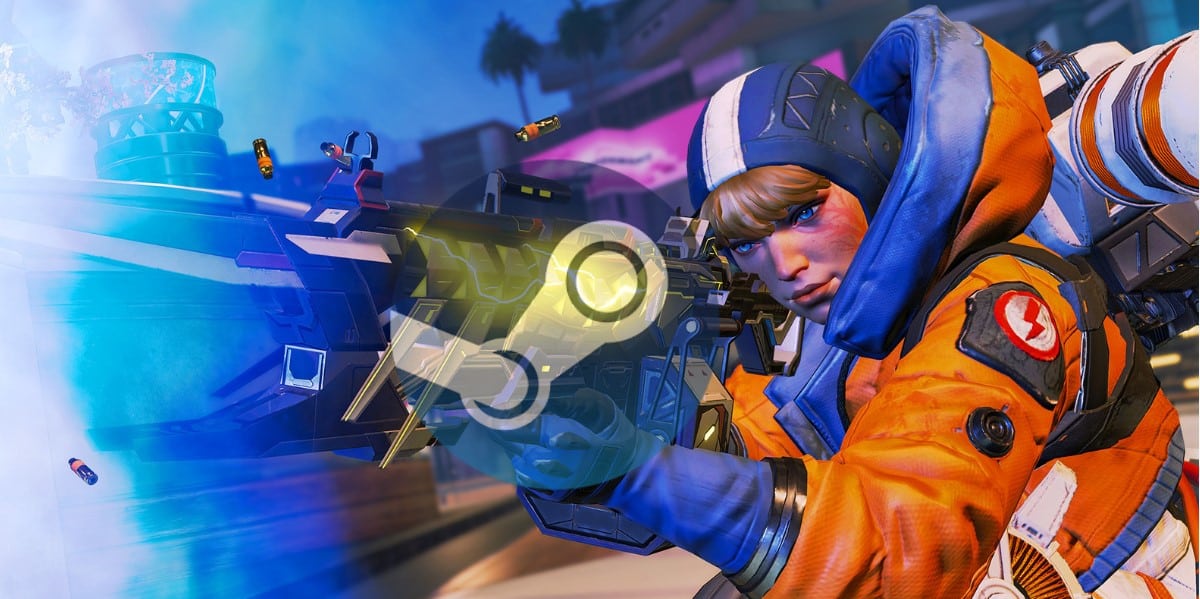 Free games are always attractive, especially on Steam. This Valve-owned platform is a great source for PC games. Still, not all of them are created equal.
Some free games are pretty raw, and there are too many titles to go through when you open the Steam free games section. So, we've selected the best of them. We've reviewed shooters, military simulation, action, or card battling. We've also paid tributes to some ultra-popular games, so if you search for some free fun on Steam, be sure to read on.
Dota 2: The best multiplayer online battle game
Apex Legends: The best collaborative hero shooting game
Counter-Strike: The best team-based action game
War Thunder: The best MMO military game
Destiny 2: The best star guardian game
Brawlhalla: The best fighting game
World of Warships: The best World of Warships game
Yu-Gi-Oh! Duel Links: The best Card dueling games
Doki Doki Literature Club: The best Role-playing game
Cry of Fear: The best psychological horror game
20 Best Free Steam Games
---
It's hard to find a gamer who hasn't heard about Dota. It's a great MOBA that you can only find on Steam. In this game, you gather your own team of 5 players to compete with another team. The ultimate goal of the game is to destroy the rival's base. The game is fun to explore, as there is a play system that receives regular updates. You can pick any Hero for free, but you might want to pay later to buy some exclusive skins.
Features of Dota 2
Great combat system
Many free items that you can earn by simply playing the game.
Flexible, deep roster.
Playing and winning without payment
Great tutorials
Very high skill ceiling compared with other MOBAs of its class
Get it free on Steam here.
---
Apex Legends is a go-to game for many. It's fun, competitive, and you can gather your friends to try out different game features. You can try out different combinations of abilities and have lots of fun. The game is constantly updated, so you never get bored of repetitive gaming. There is a large arsenal of weapons to choose from. The game is smooth to play most of the time, and many users find it exciting to play.
Features of Apex Legends
Super smooth gameplay
Teamplay emphasis – great for playing with friends
Lots of innovations like the Ping system
Get it free on Steam here.
---
CS: GO has been popular since its release in 2012. It is a very successful multiplayer game that is a continuation of Counter-Strike series. In 2020, the game is still popular, as its established gameplay exceeds the ones of more modern titles. The game has a dedicated community of players. Many players enjoy the game's smooth experience and esports scene that is very competitive.
Features of Counter-Strike
Many core game modes
Great sound design
Vast multiplayer base
Great interface
High performance
Get it free on Steam here.
---
Destiny 2 is another very popular game on Steam. This shared-world shooter is known for its loot-driven world that makes it one of the best MMOs. It has strong storytelling, and you have to involve cooperation while playing. It has a very rewarding social gameplay, and there are only a few bugs. The game has grown enormously since 2017, and its universe is full of action, which attracts dedicated players. We recommend reading this beginner guide if you are new to the game, as it might be a bit confusing at first.
Features of Destiny 2
New shield mechanics compared with an older version
Lost sectors that are fun to explore
Adventures that help to progress the game
Great map and fast travel
Fun public events
Get it free on Steam here.
---
This mega-popular game is constantly evolving, which makes it even more loved by players. It is a shooter with many hats and is very refined, with frequent updates that bring new maps and modes. The game is easy to pick up, especially if you play with friends. There is a great variety of game types. The character design is excellent, and the game itself is innovative. There are interesting classes to play for every player.
Features of Team Fortress 2
Balanced maps and classes
Great team dynamics
Unique visual aesthetic
Good for new players
Lots of funny and humorous elements
Stable without glitches
Get it free on Steam here.
---
This game is a bit similar to World of Tanks in some respects. It has arcade-style matches where teams of 16 players each can compete using their chosen war vehicles. The battles in the game are detailed, with ammunition usage, realistic physics, and repair mechanics. For example, you can hear thunder in the distance or prepare yourself for rain like in World War II. It's very authentic, and there are frequent updates that also constantly improve the game.
Features of War Thunder
Superb graphics
Detailed vehicles and physics
Many game modes for every player
Good sound design
Engaging gameplay
Get it free on Steam here.
---
Warframe gives its players a unique, addictive experience that combines character mobility, shooting, and much action. You can experience multiplayer battles and great visuals in sci-fi style. The game appeared 7 years ago, but it's still modern because of the constant updates. It has a free-to-play nature with MMO-style activities. So, you can do mining, animal trapping, or fishing. Still, the main course of the game is action-focused, with exciting moments and great gameplay.
Features of Warframe
Addictive gameplay
Lots of content
Elaborated visuals
Engaging MMO elements
Get it free on Steam here.
---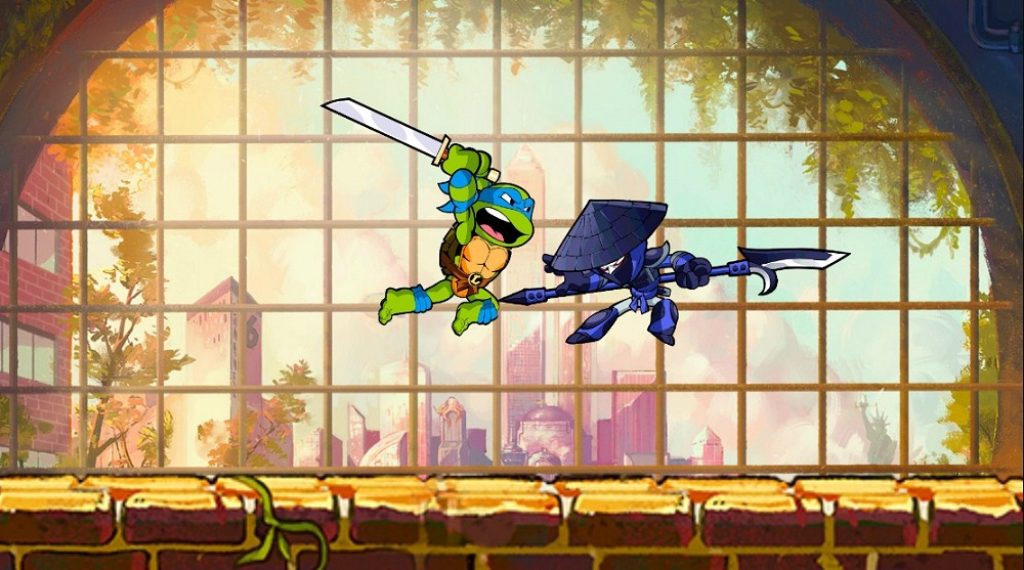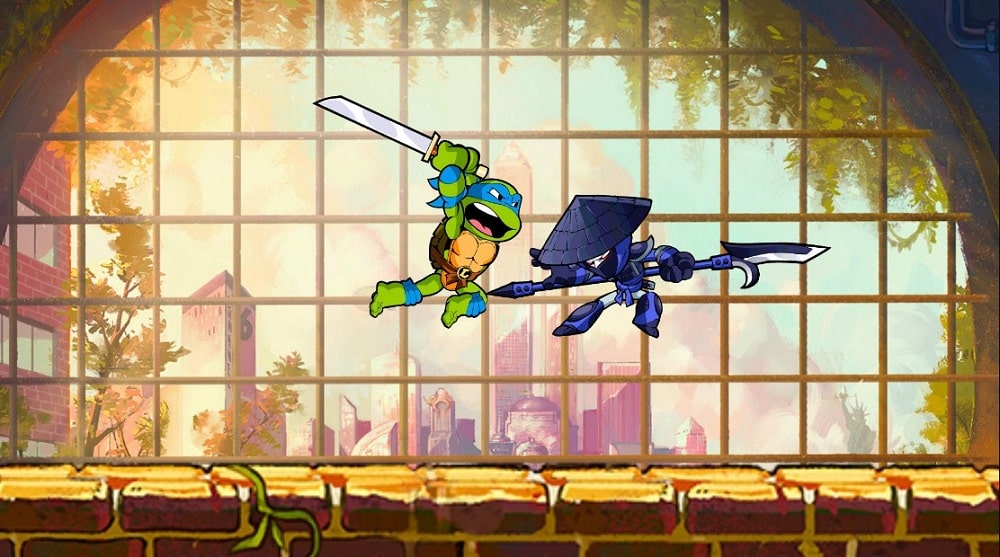 Brawlhalla has accessible fighting and platforming spirit that we can compare to Nintendo's Super Smash Bros. If you enjoy the gameplay of this game, you will definitely like Brawlhalla. It is an alternative fighter platform with great staying power. It has great fighting mechanics and approachable gaming due to free content. The characters in the game are fun and unique, winning the hearts of many players. Another plus of this game is that it's available for PC, mobile, and console, which make it one of the best platform fighters.
Features of Brawlhalla
Fresh fighter mechanics
Many characters
Great character design
Crossplay between consoles, PC, and mobile devices
Exciting cartoon-like graphics
Get it free on Steam here.
---
It's easy to compare Paladins with Team Fortress 2 and Overwatch. You have playable Champions that fall into certain categories like support hero, damage dealer, fighter, and more. It attracts players with its playable characters and an engaging card system. These cards make the game different from similar ones. It's a team game, and you level up throughout a match. The new level brings new buff cards and skill upgrades, which bring many other benefits like opening chests and winning more cards.
Features of Paladins
Quick health regeneration
Freedom of support in the game
Many characters
Crossplay
Ability to get back characters in the action faster
Get it free on Steam here.
---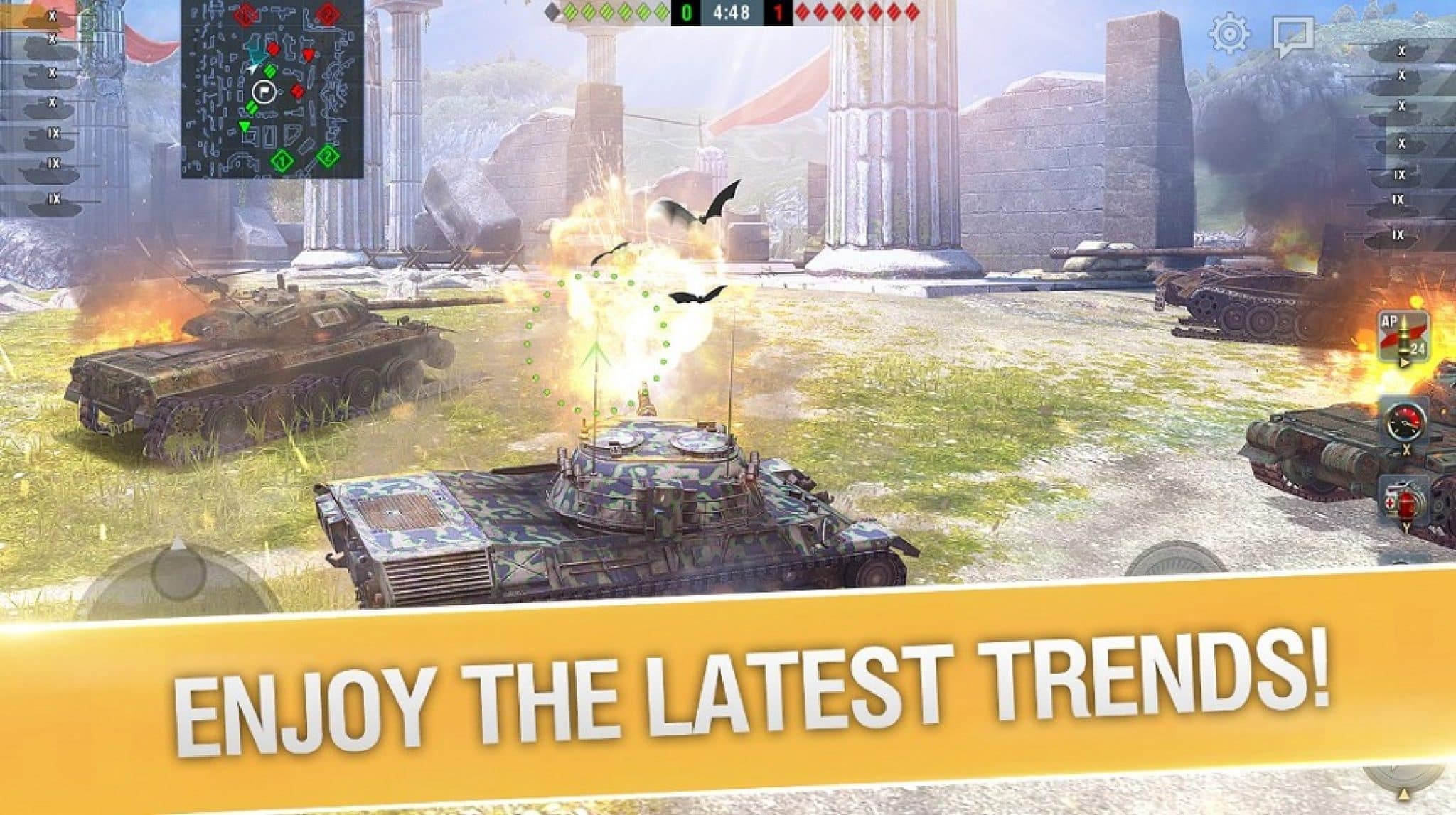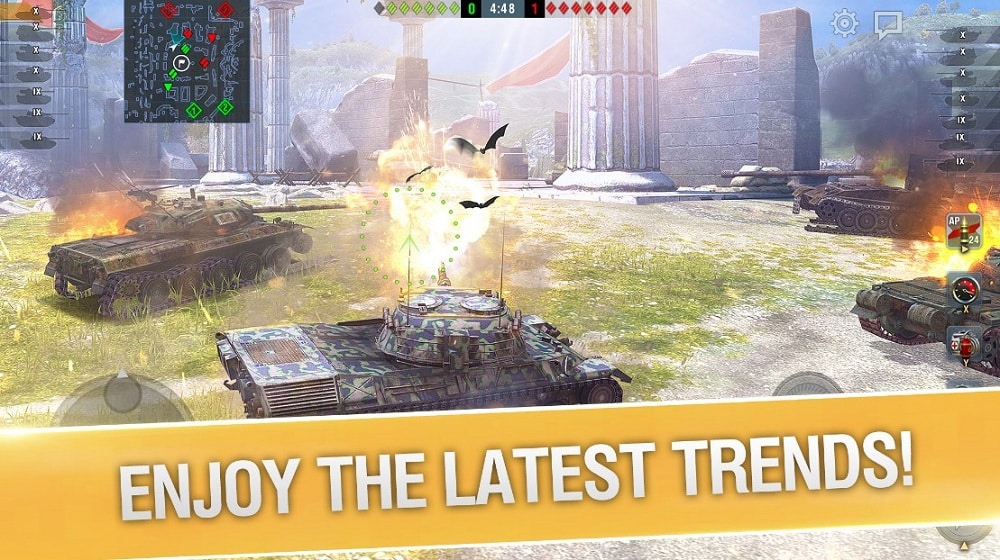 World of Tanks is one of the most popular games on Steam which appears in top games on the platform. It is a combat game that everyone knows about. It's a newbie-friendly simulator-like game with simple gameplay. The game provides you with 300 iconic war machines, spectacular tank crushing, and 26 extensive battle arenas. Plus, there are many nations to choose from, each with its unique benefits.
Features of World of Tanks Blitz
Easy to get into
Action with plenty of depth
A great fit for World War II battle machines fans
Unique battles
Many vehicle upgrades available
Get it free on Steam here.
---
This is another great game of the World Of… franchise. It offers a deep experience of nautical warfare and lets you explore the world of the game for free. It might take hundreds of hours to play the game if you like it. Also, it's one of the best-sounding and looking games today. It is extremely lag-free and crisp, so if you have a powerful computer, give it a go. A handy tutorial at the beginning of the game will teach you everything you need to know.
Features of World of Warships
Great naval combat
Exciting and deep action
Good for team gaming
Exciting graphics
Get it free on Steam here.
---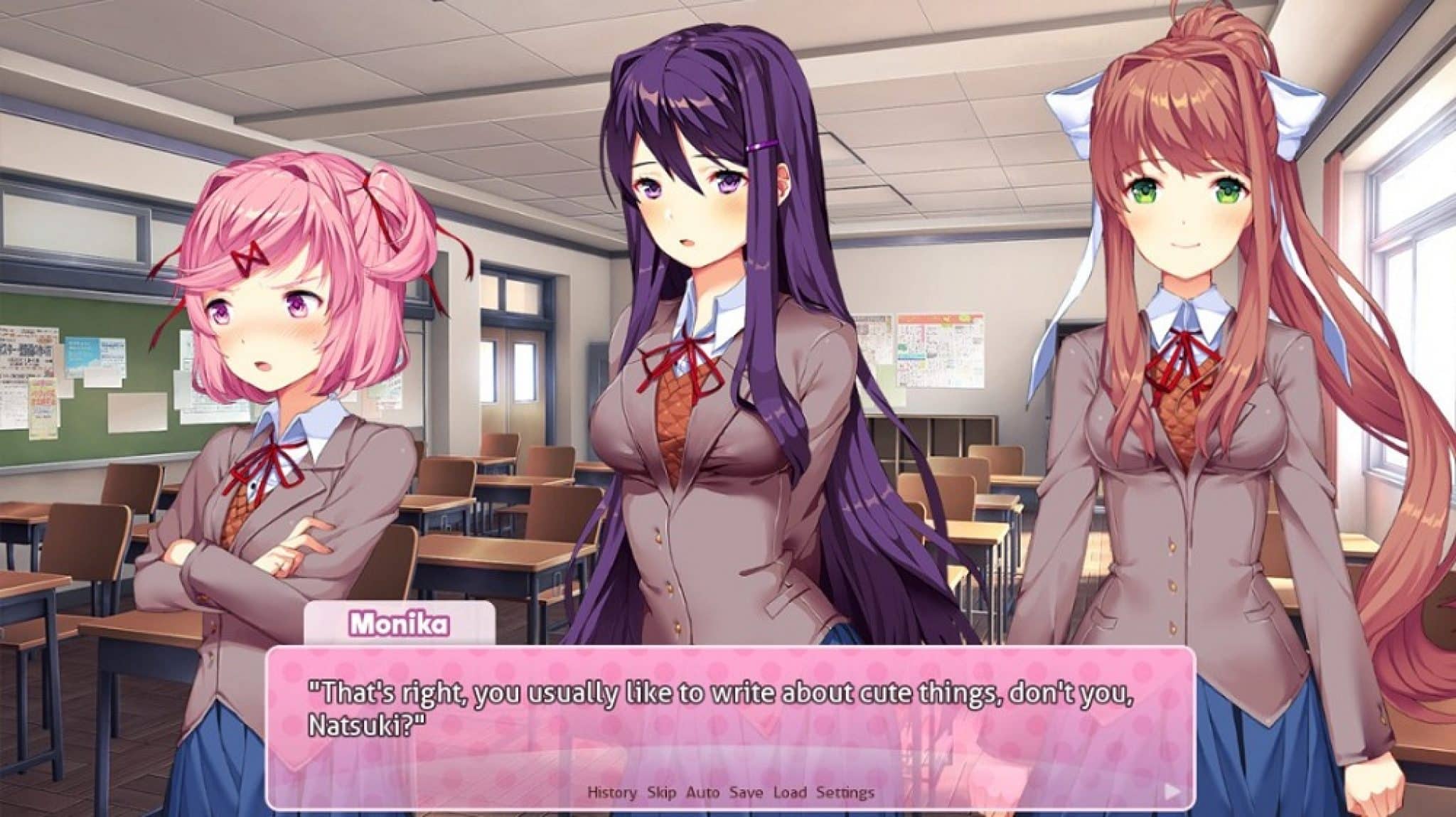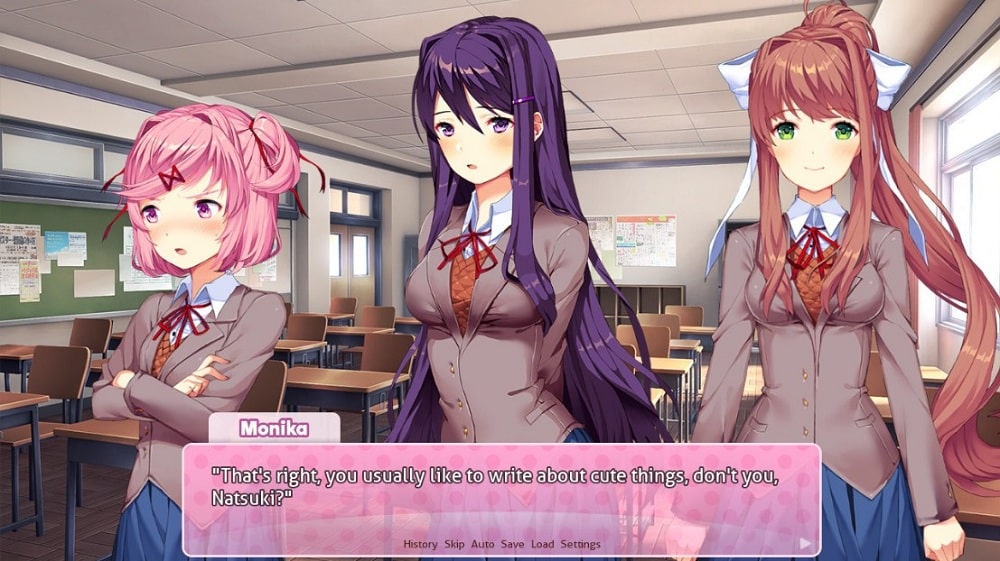 This is a great game for visual novels fans. It starts with kawaii classroom settings and nice casual dialogues. But soon after this, terror begins – something dark is clearly happening. This is a horror game that doesn't look like one when you just start a game. This is one of the most surprising games on our list.
Features of Doki Doki Literature Club
Great psychological horror intrigue
Cute design
Vast fanbase
Best fits visual novel fans
Unexpected twists
Get it free on Steam here.
---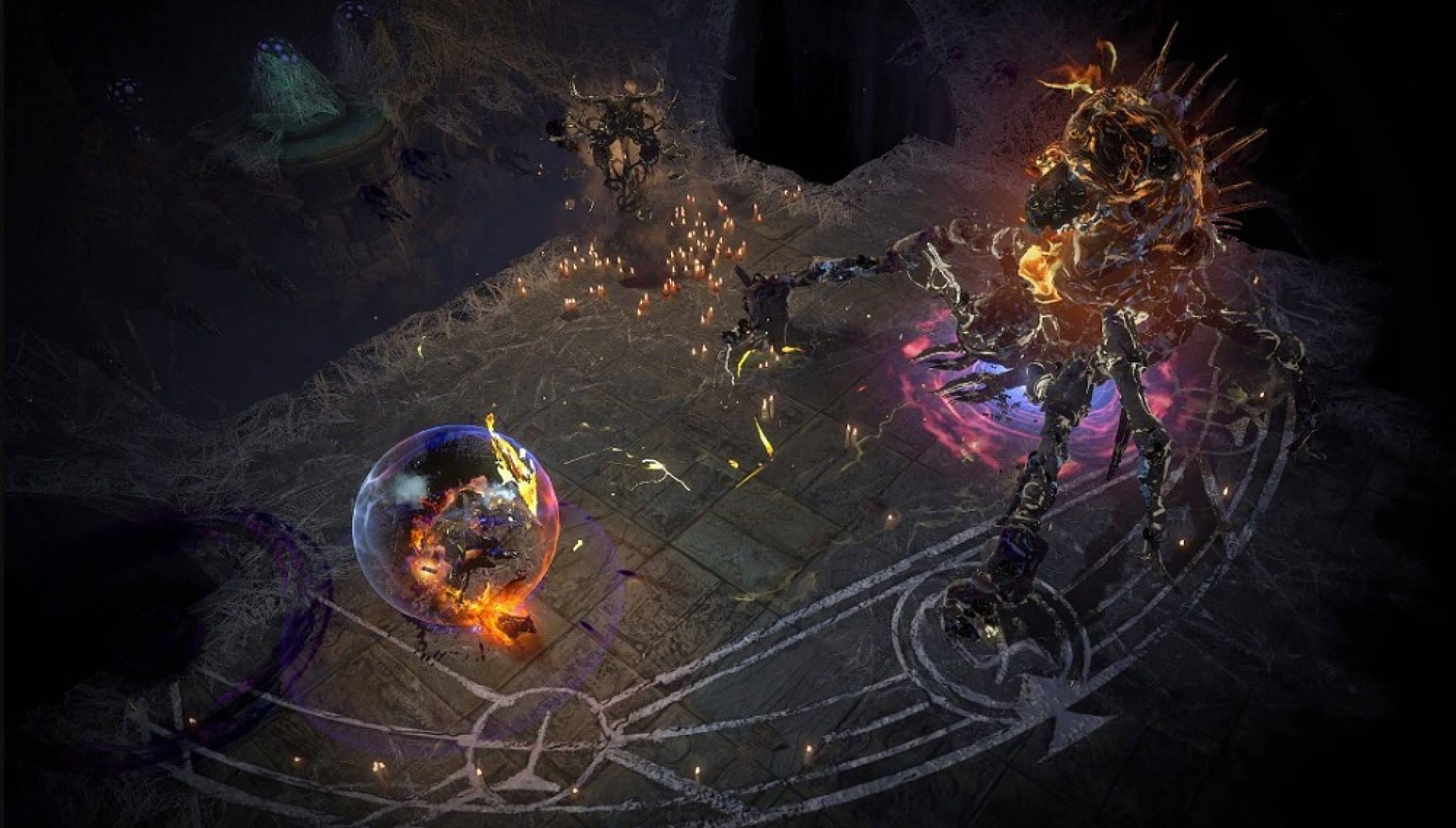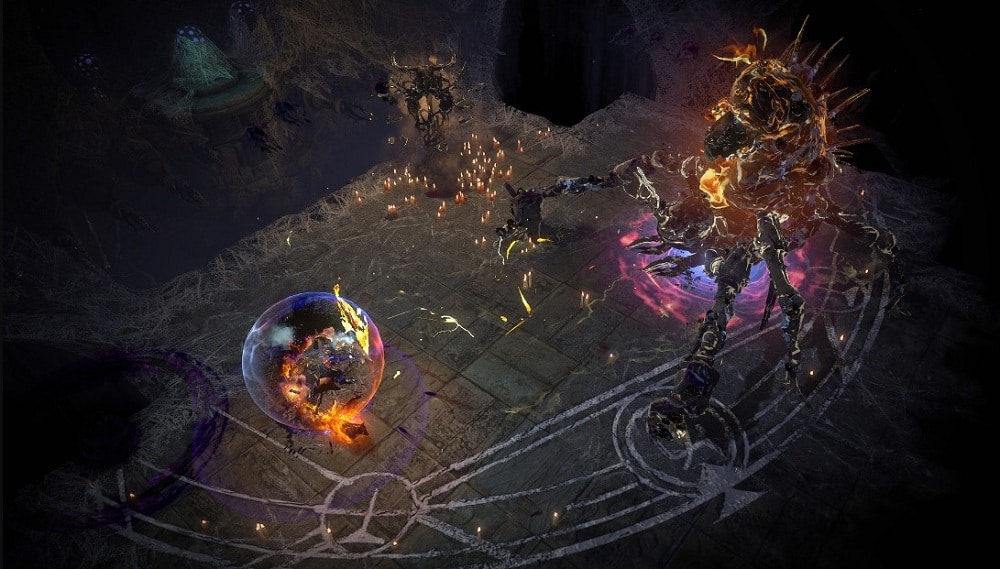 Path of Exile is a gem for any Diablo II fan. In the game, you control a character, raid dungeons, explore caves, and get rid of monsters. The game is from a top-down perspective. You can interact with other players, collect loot on different maps. It is more gothic and grim than most of the games of the genre. So, if you like such a setting, be sure to give this game a go.
Features of Path of Exile
Great league mechanic
Fantastic skills
Exciting music and arts
A balanced game without bugs or performance issues
Get it free on Steam here.
---
This game lets you become a powerful god who can battle other gods. It has a multiplayer online area for battles where you are a deity from a certain pantheon. You can pick Roman, Mayan, Japanese, Chinese, Egyptian, Greek, and more gods to start with. It is very fast-paced with many game modes to choose from. The character roster is always expanding, so you always have new gods to choose.
Features of Smite
Great third-person MOBA
Fast-paced game
Many game modes to choose from
Great tutorials for starters
Deep roster
Nice character design
Get it free on Steam here.
---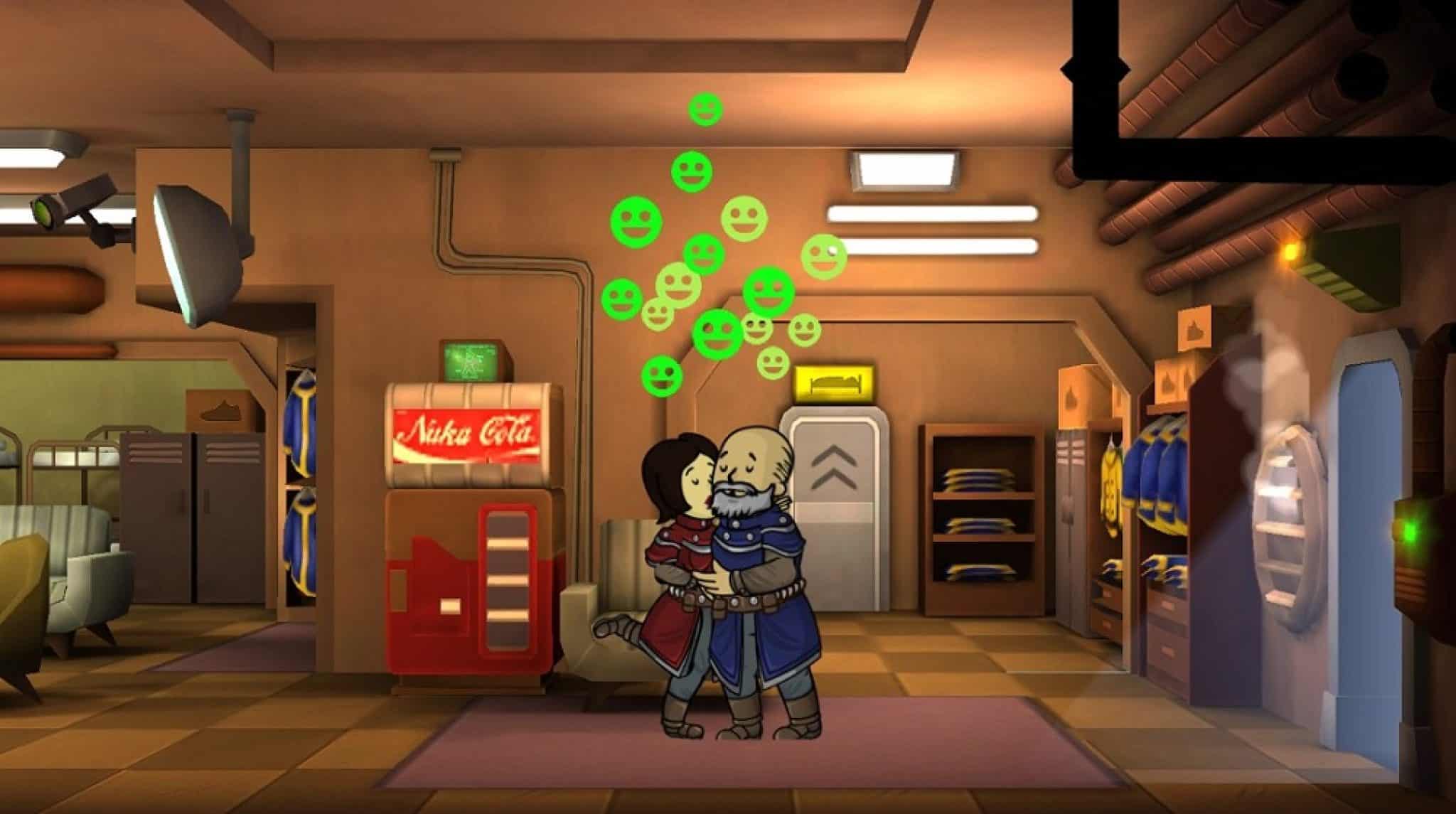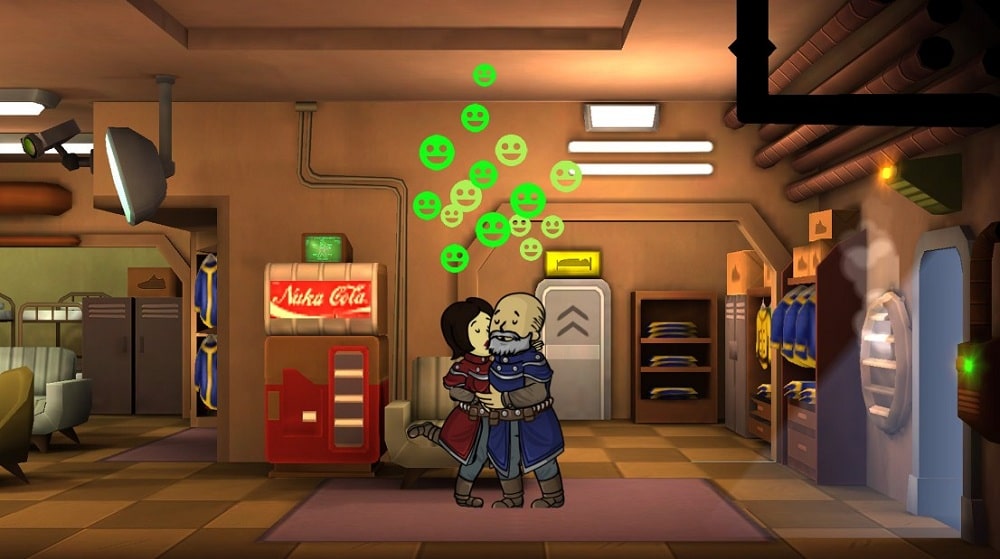 In Fallout Shelter, you are in charge of an underground vault that you need to keep safe and functioning. The underground has a state-of-art design that many players like. It is a resource management game with a post-apocalypse setting. You need to keep the inhabitants of the vault happy. Also, you defend the vault from raiders, go to the wastelands to collect supplies, recruit new settlers, and much more.
Features of Fallout Shelter
No ads or forced payments
An engaging mix of strategy, RPG, and simulator
Newbie-friendly
Great for Fallout fans
Get it free on Steam here.
---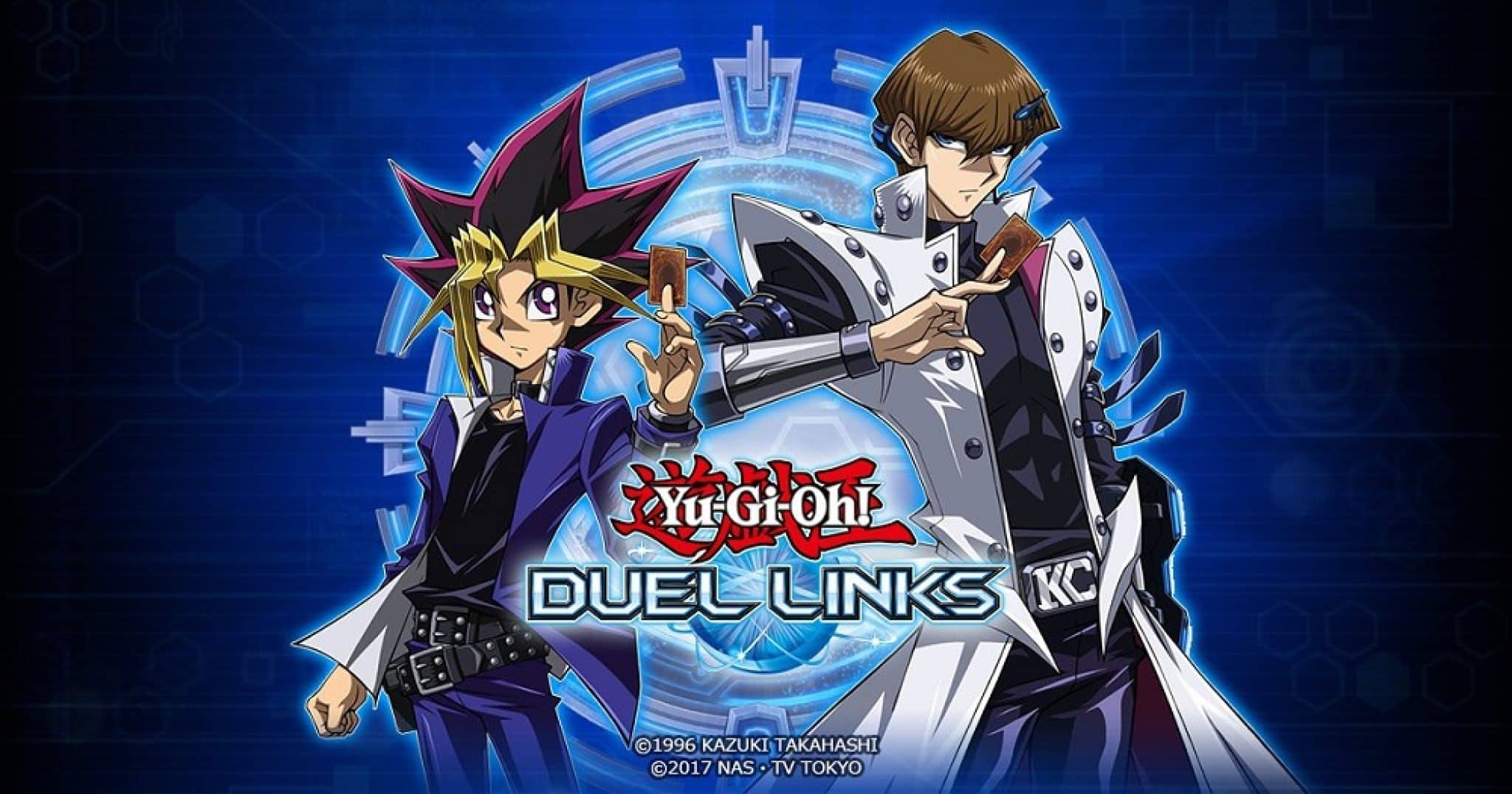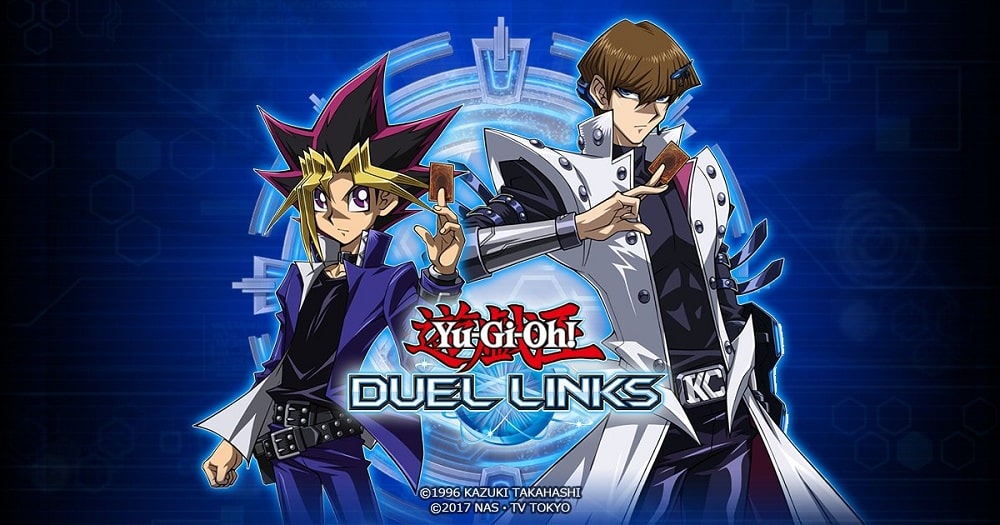 This is a card-dueling game with a strong following on Steam. It provides fans with many strategic thrills and a digital space to play. It is a CCG where players can summon monsters with the help of cards. You can win the game by lowering the opponents' lives to zero. The monsters in the game are vivid as well as summons. Many players enjoy the professional voiceover and exciting, bright graphics.
Features of Yu-Gi-Oh! Duel Links
Hundreds of cards to choose from
Both PvP and single-player modes
Chance to interact and play against popular Yu-Gi-Oh characters
Get it free on Steam here.
---
Cry of Fear was once a Half-Life 1 mode that turned into a full game that is not on Steam. This is a great game with a gripping story. A young man Simon is struggling to survive, fight monsters, and understand himself. It is a single player that takes approximately 8 hours to complete. It's an exciting horror game with good mechanics and a dense atmosphere. If you like games with jumpscares, you will appreciate Cry of Fear. Also, the music and sound effects are amazing, and players love that.
Features of Cry of Fear
Great fit for horror lovers
Appealing sound effects and music
Top atmosphere
Lots of surprising turns
Get it free on Steam here.
---
DCS World is a hyper-realistic simulator of combat. It delivers you with extremely detailed battlefields. Not many video games can boast such locations. The game also possesses a deep learning curve, so you need to adjust and train before you start shooting the enemies with ease. DCS World provides you with fighter jets, tanks, and ships that all require mastery, as well as more elaborate war machines. This game is for lovers of realistic military combat.
Features of DCS World Steam Edition
Many machines to choose from
Great simulator
Detailed locations
Good graphics
Realistic combat mechanics
Get it free on Steam here.
---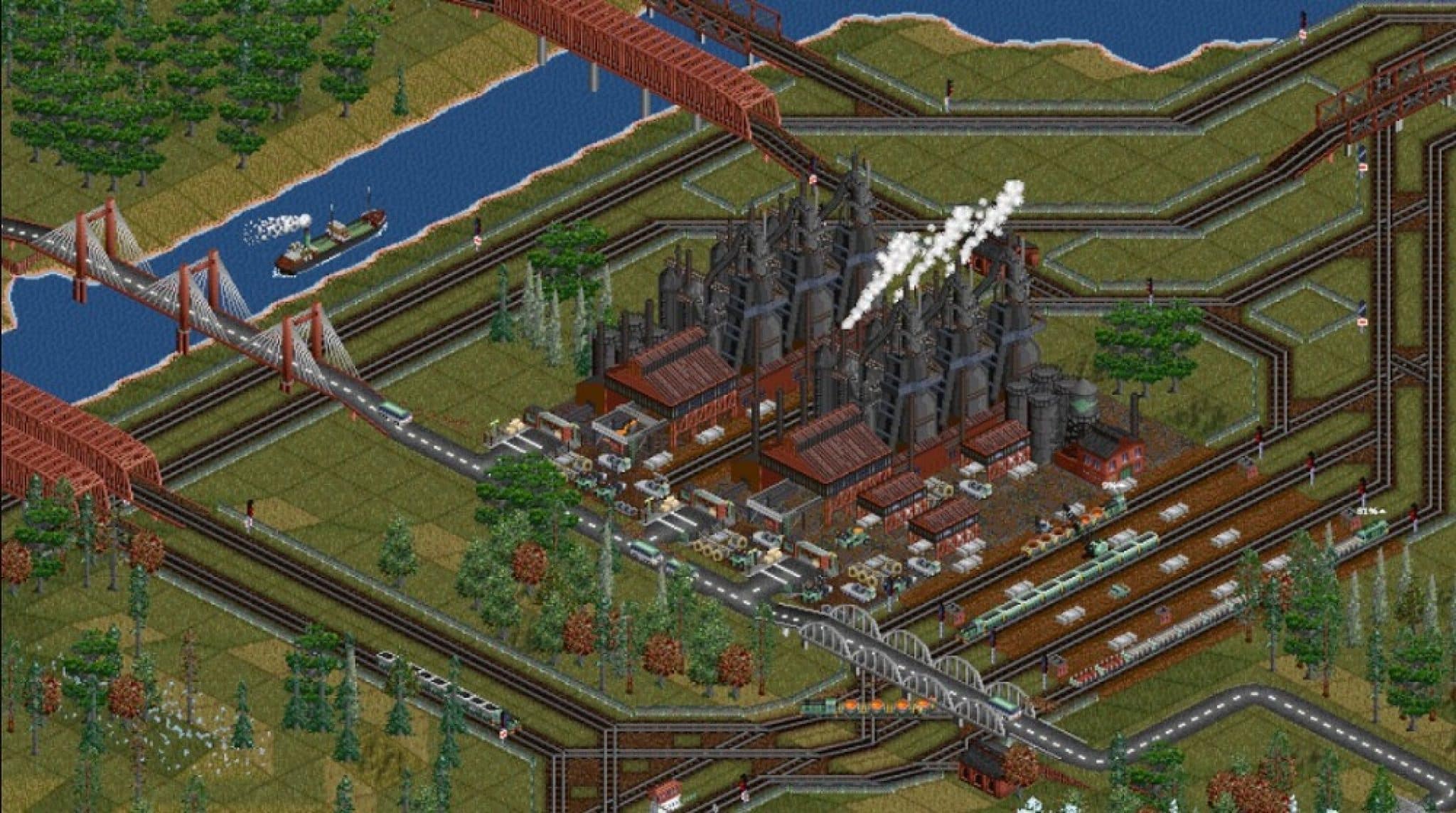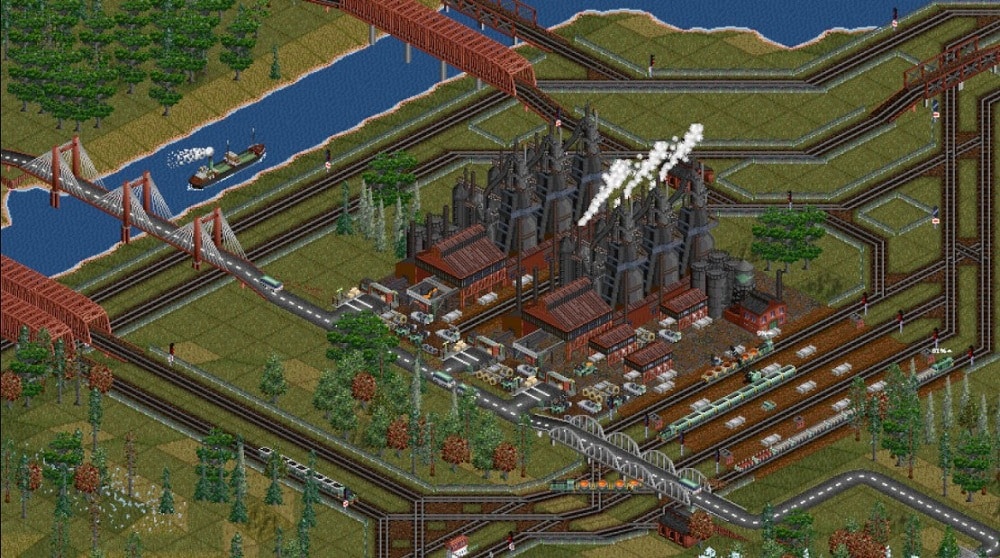 This game has captured the attention of transport and management sims fans. It looks pretty simple from the first view, but it has deep simulation. For example, you experience things like torque and acceleration when the trains go uphill. There are many modes to install if you want. Plus, it's an open-source game, so you can create rail networks to your liking. This game lets you be creative and have lots of fun.
Features of OpenTTD
Constantly developing game and locations
Lots of stuff to use and places to explore
Ability to customize your game
High-resolution graphics
Get it free on Steam here.
---
This collectible card game has great animation and artsy graphics. It's a game of chance, so if you like such an approach, you will enjoy Shadowverse CCG. The game has updates every several months, with new cards that change the power balance in the game. If you are into card games, you absolutely have to try this one. You can experiment with many playstyles and strategies, so you never get bored of the game. Plus, the game is friendly for new players with its single-player story, tutorials, and free card packs.
Features of Shadowverse CCG
Story mode
Beautiful graphics and aesthetics
Evolving mechanics
Monthly patches and updates
Generous distribution of packs
Get it free on Steam here.
Conclusion
Steam is one of the most popular game platforms today. It has both paid and free games. From hundreds of freebies, we choose the 20 best titles that will bring you the top gaming experience. For the start, be sure to play such mega-popular games as Dota 2, World of Tanks, Counter-Strike: Global Offensive, or Destiny 2. Also, pay attention to shooters like Apex Legends, Team Fortress 2, Smite, Paladins, and Warframe.
Besides playing these free steam games, you can live stream your gameplay on Twitch and YouTube. Streaming the game on Twitch can be a fun activity for you if you're bored playing ranked games on Dota 2 or CS: GO. According to AFK Streaming, most people live stream their gameplay on Twitch these days
If you like war machines, be sure to test War Thunder, World of Warships, and DCS World. Some good horror games are Cry of Fear, Path of Exile, and Doki Doki Literature Club. Finally, you can't miss such games as Shadowverse CCG, OpenTTD, Yu-Gi-Oh! Duel Links, and Fallout Shelter.
Actually, you'll need a fast network to make the game seamless, so speed up your Internet connection is also important.