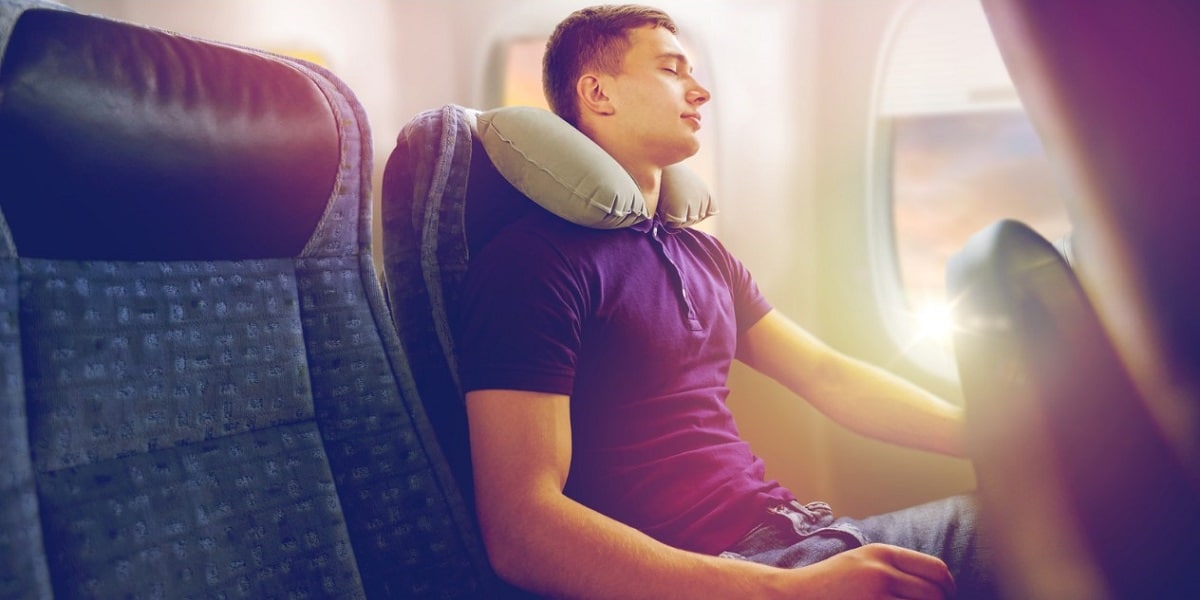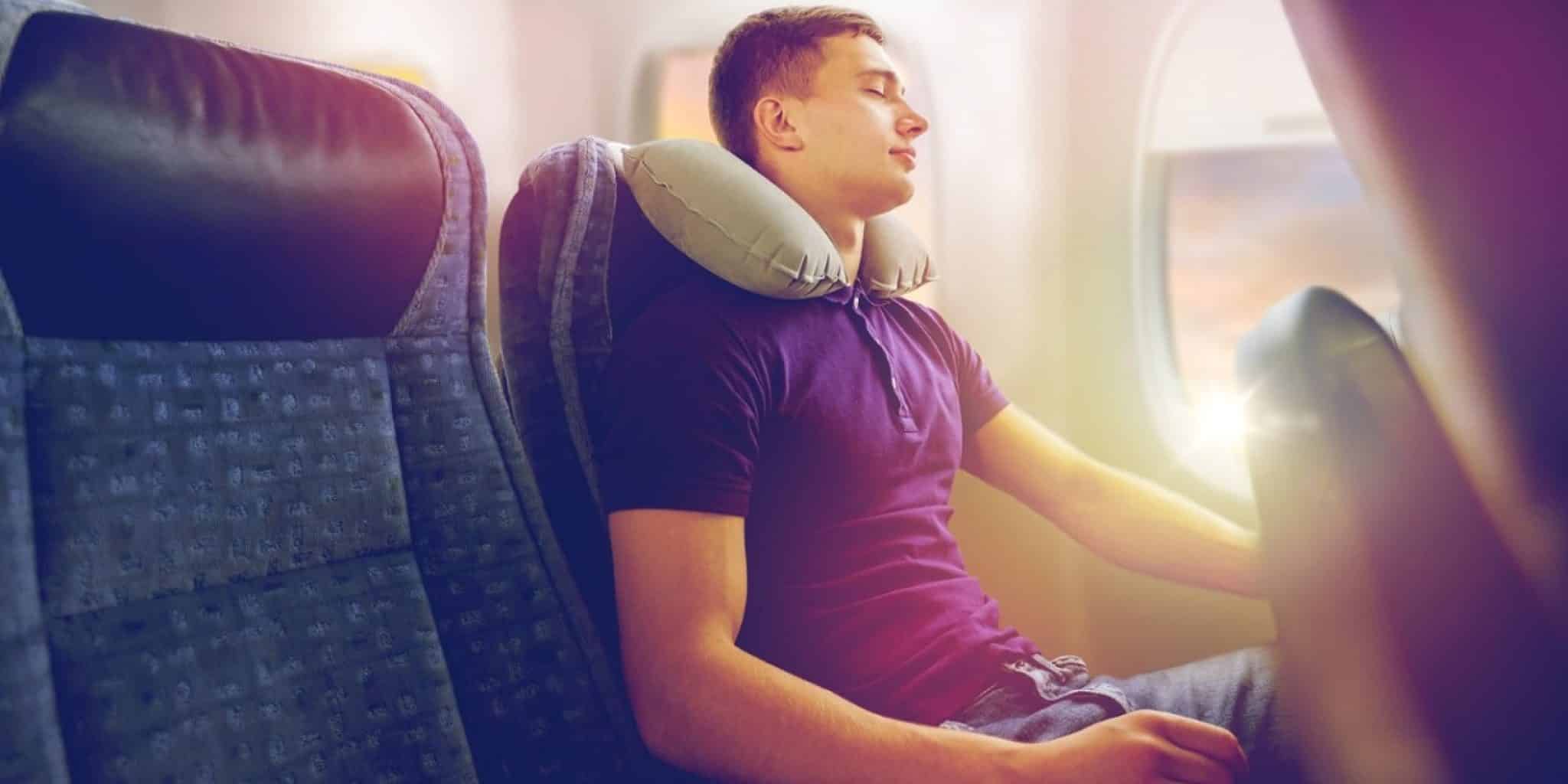 Have difficulty falling asleep when you travel? Read our top-5 travel pillows list and get comfy anywhere.
Like Traveling? Think About Travel Pillow
We all like traveling. Car, train, plane, and bus rides can be as exciting as the destination itself. However, many people feel strong neck pain from uncomfortable chairs. This pain can even affect the spine and back, causing them to be sore. A soft, comfortable travel pillow can change your life. With these pillows, you can sit and sleep well while you are on the way. Still, buying just any pillow won't go. Only a good one will provide you with much-strived comfort.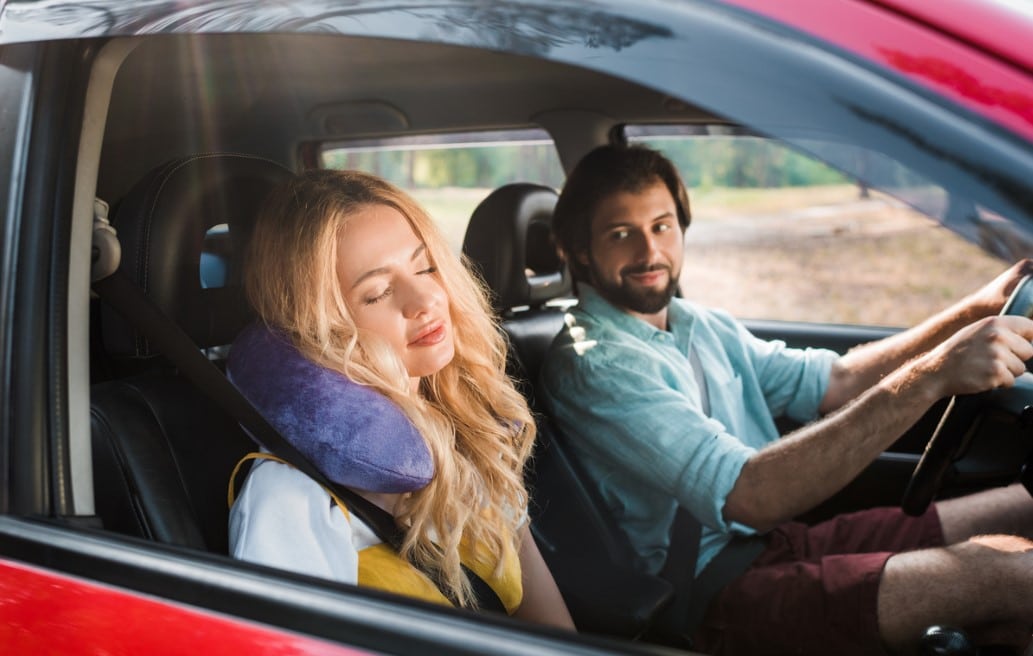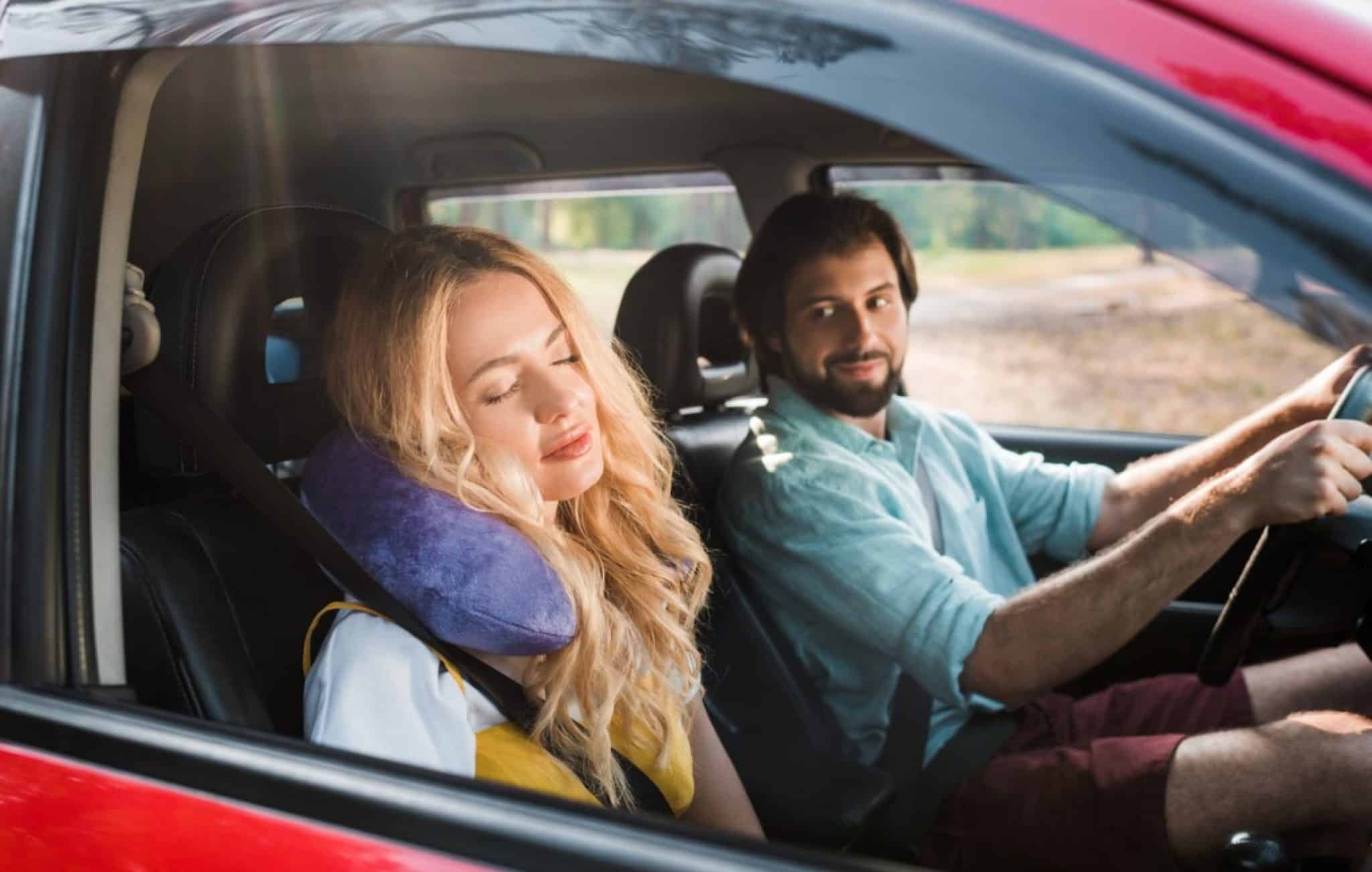 Why Buy a Travel Pillow During Pandemics?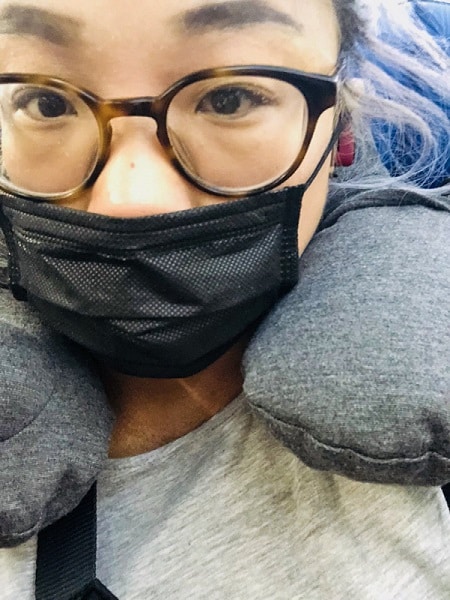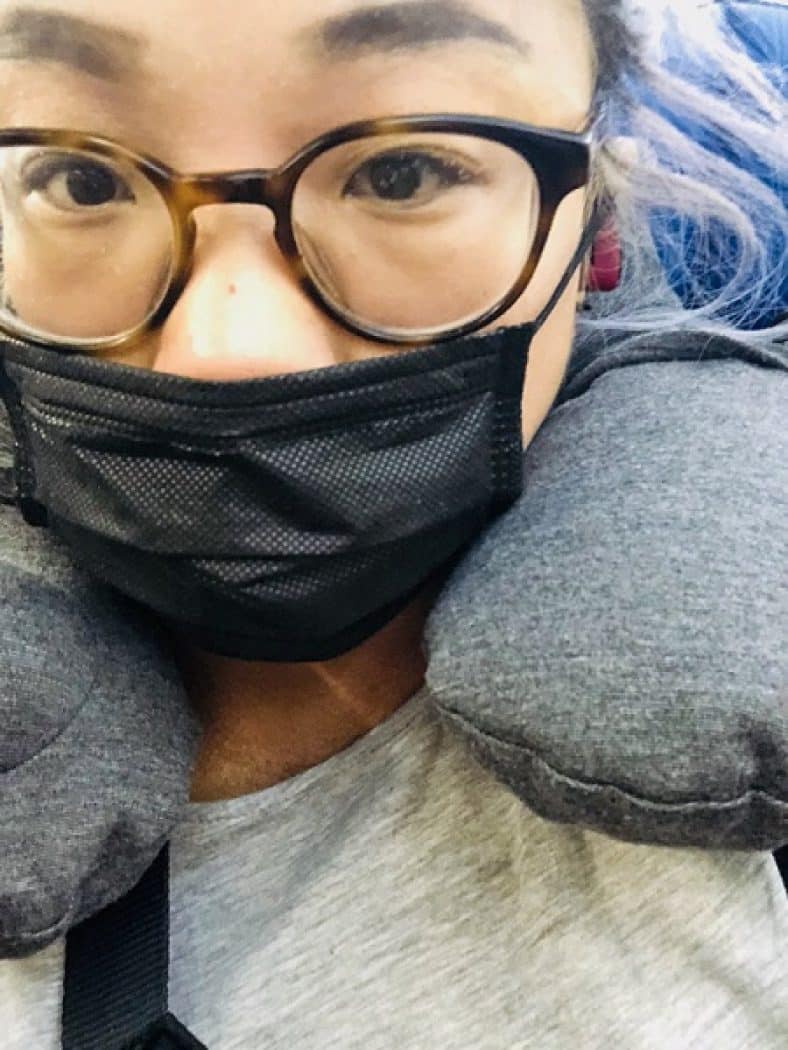 During the pandemics, you might not travel much. Still, if you travel to the backcountry, visit relatives, or have business trips, consider having the right travel pillow to surround yourself with comfort. Plus, you may discover that this accessory fits your needs in the home or office. Your work or leisure time may become more comfortable with the pillows.
U-Shaped Pillows: Pros and Cons
Without a doubt, U-shaped travel pillows are the most popular by the day. Many people find them the most comfortable. This model has rounded backs and contains soft foam that makes traveling easier.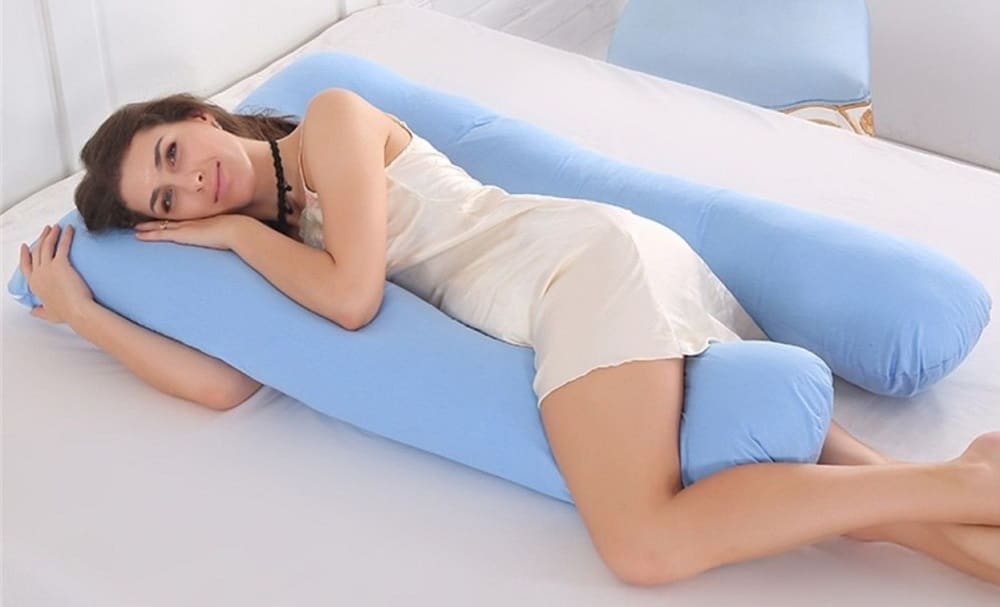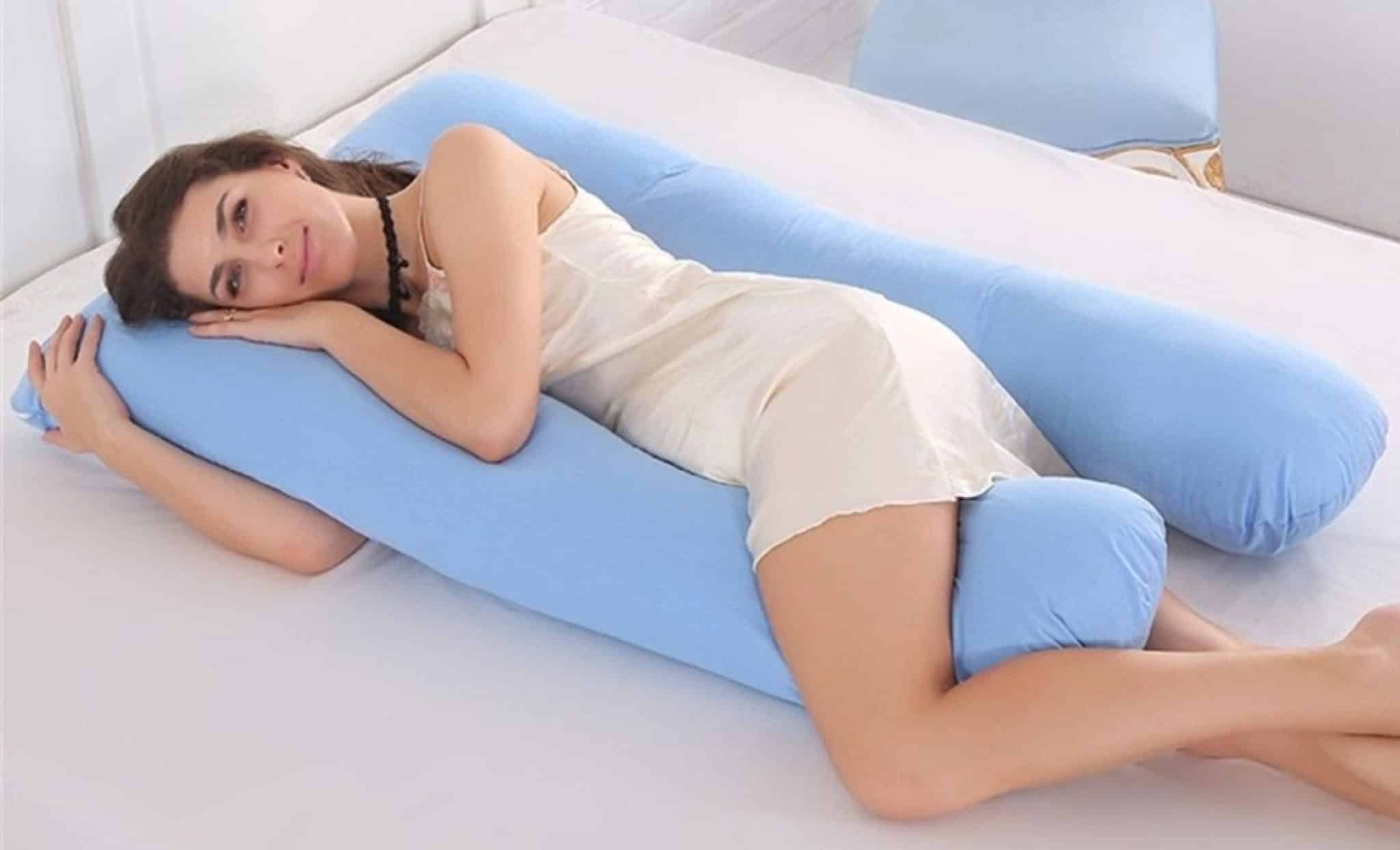 However, for some people, this option might not be the best. The rounded back can push the neck forward, so the chin is not supported. More, if the pillow is not tight enough on both sides, your head may move from left to right. Plus, they may fail to keep the neutral alignment of the spine, which may hurt afterward. For some people, U-shaped pillows may cause stiffness, soreness, and kinks. So, if such travel pillows do not fit you, other shapes might suit you better.
PROS:
Widely available
Come in all shapes and sizes
Variety of designs
Fits most people
CONS:
Do not fit all
Your head may flop left and right
Can disrupt the neutral position of the spine
---
How to Choose Perfect Travel Pillow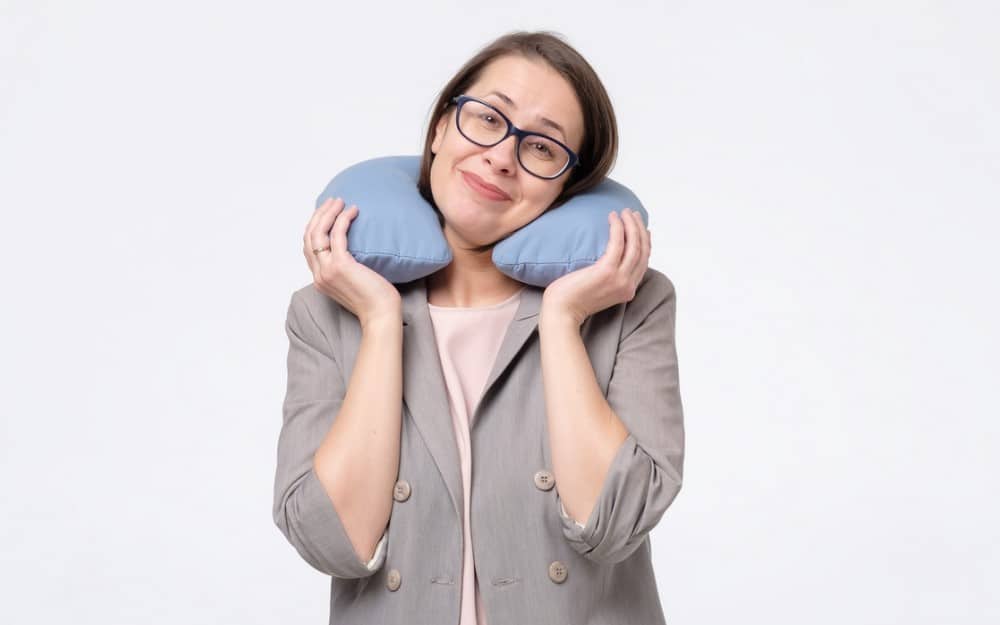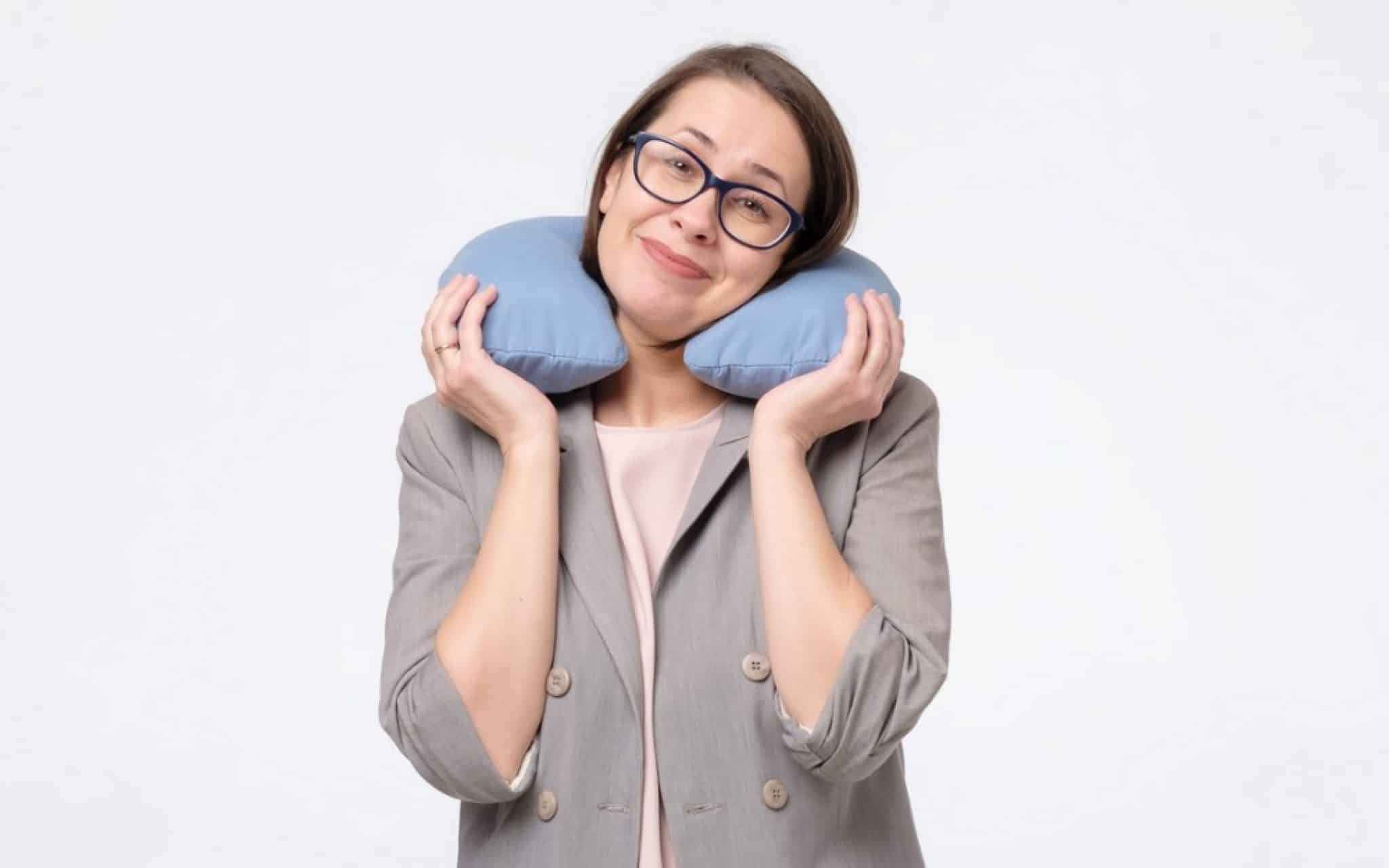 One cannot say which pillow is the best because people are different, and their body, head, and neck differ too. There are plenty of options on the market, and they can fit the needs of all kinds of travelers. They vary in shape, weight, filling, and size. And all of them may be good for you – of course, if you know how to choose. Here is some advice you might consider before buying one.
Travel pillows usually belong to one of the three types, so be sure to choose one to your liking.
Inflatable travel pillows. They are usually U-shaped. You can inflate or deflate them to ensure the most comfort for your spine and neck. Their great advantage is price and compactness. They don't take much space and fit well budget travelers.
Microbead travel pillows. They have a filling of polystyrene beads, which provides necessary comfort as well as the neck support. They are lightweight and U-shaped, but they don't fit all. Plus, they aren't portable, so if you prefer to travel light, this option might not be for you.
Memory foam travel pillows. Such pillows provide the best support for your neck. That is why they are the most popular on the market. You can clip and compress them so they don't take much space. The memory foam adjusts to your neck shape, which ensures better sleep. However, they may be pretty expensive.
2. Define Which Sleeper You Are
How do you prefer to sleep while you travel? Maybe, you lean backward or forward? Or do you sleep on the side? Choose the pillow type to fit your needs. If you frequently lean forward, choose neck braces to have more comfortable travels. If you prefer sleeping on the side, think about buying a pillow specially designed for your needs.
3. Carefully Choose Fabric
The fabric should be pleasant to touch when you travel. People often complain that inflatable pillows feel bad and cause irritation, so if you have sensitive skin, avoid them. Also, consider the country you're traveling to. If the climate is hot, the pillow should be from smooth plastic or cotton. If you travel to a cold country, choose fleece pillows. These are often good for chilly flights or wintertime.
4. Consider Size and Weight
If you prefer to travel light, aim for lightweight, compact pillows. In most cases, inflatable and memory foam pillows will be just right for you, because you can size them down. If you opt for a microbead pillow, make sure that there's enough space in your carryon.
If you travel a lot, choose durable pillows so that you don't buy them frequently. At the same time, you might be on a tight budget, so ensuring that the price is worth the quality is the first concern. If you are a frequent traveler, it is better to invest money in one good pillow than spend costs on less durable ones. Also, if you use a travel pillow often, be sure to find one with a washable cover.
5 Best Travel Pillows Reviews

Check Pricing and Availability
This pillow has a classical U-neck shape for those who fancy traditional travel pillows. This item is available for $23 and is best for light sleepers who get easily disturbed by extra sound and light. The set includes a travel pillow, eye mask, and earplugs for complete comfort and relaxation.
The filling is high-quality memory foam. Outside, the pillow has by soft velour fabric. The cover is washable, so this model is practical if you travel often. It also has a compact carrying bag to fit the pillow in. You can easily fold it, as it doesn't take a lot of space. This model has a velcro strap so you can attach it to the luggage for more comfortable carrying.
---
Check Pricing and Availability
This pillow is best if you have trouble getting comfy. It is not cheap for $39.90, but even the most demanding comfort-seekers dub this pillow as the best. It is a super soft pillow covered by the breathable bamboo fabric that is breathable than cotton.
Inside, it has luxurious layers of microfiber. You can wrap it around like a scarf, so it fits all resting positions and can adjust to any sleeper. This pillow gives neck and chin support and can serve as a desk or lumbar pillow. Also, it is noise-proof, so you won't need earplugs when you're using it.
---
Check Pricing and Availability
This pillow won British Invention of the Year due to its unique shape and properties that help better sleep at the window seat. It is best if you prefer to sleep in an upright position. The pillow looks like the letter J, hence the name. This shape gives strong support to your head when you travel. It prevents the head from falling forward and fills the gap between the head and shoulders.
As a bonus, you can use this pillow at home to release neck tension while you're watching TV. It also has a handy snap-loop fastener that helps to attach it to luggage. This $30 pillow is machine-washable and extra flexible, which makes it more comfortable than standard memory foam options.
---
Check Pricing and Availability
This convenient kids pillow costs just $25. It supports the child's neck, chin, and head while sleeping. It is great for sleeping in a booster car seat or airplane. This pillow prevents the child's head from falling forward, backward, or on the side.
It also has extra-soft overlapping arms that ensure the best fit. The BCozzy pillow has a snap strap and an elastic band to attach it to the handbag or a trolley handle. This model is super-compressible, machine-washable, and lump-free. By the way, it has an adjacent version for adults, so you may try one as well.
---
Check Pricing and Availability
This pillow is on the more expensive side for $44.99, but its unique stylish appearance and functionality is worth the money. This pillow aims to cover the top of your head, eyes, and ears for more comfortable sleeping. It is a lightweight, versatile, and smart pillow that allows you to take a break anywhere.
If you don't like earplugs or sleep mask, this pillow is a great option, as it lets you slip it over your eyes and ears. You can then rest your head anywhere because inside, it has viscose, microbead, and elastomer for greater comfort.
---
Conclusion
Today, travel pillows are a must-have, as they help to sit and sleep on any trip. This accessory comes in a variety of shapes and sizes. The sleep pillows now have many modifications and are designed to fit the needs of all types of sleepers.
When you choose a pillow, consider your budget, needs, and the kind of sleep you are prone to. Also, don't forget about pillow filling and cover material. The 5 best pillows list will help you make your choice – and don't forget to research the feedback on the pillow before buying one.