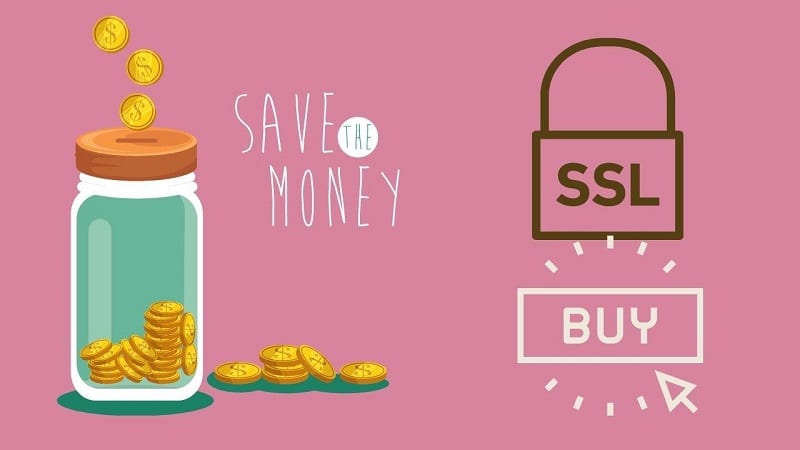 The number of internet users has witnessed an upsurge globally. It has led to businesses tweaking their marketing strategies, and more focus is given to their online presence.
More websites are being set up to communicate their offerings to the audience. It is easier for visitors also to gather knowledge about the products and services before buying them.
An increase in the number of website visitors has also led to more cybercrimes being recorded over the years. Studies show that the global cost for cybercrime could be around US$ 6 trillion globally in 2021.
Cybercriminals could steal around 33 billion records in 2023. It has led businesses to have stringent safeguards with an increased need to buy an SSL certificate.
---
What is an SSL certificate?
As a safeguard for your website, you must move it to the HTTPS protocol. It is possible by choosing a low-cost SSL certificate. It allows an encrypted communication channel between the web server and the visitor's browser.
Visitors always check the padlock on the address bar before visiting the site. If the website has a valid SSL certificate, the padlock is visible, ensuring that a reputed Certificate Authority (CA) has authenticated the website.

When a browser attempts to connect with the web server, the browser sends a request to the server for identification. The web server sends a copy of the SSL certificate that the browser checks whether it can be trusted.
Accordingly, a message is sent back to the server, after which a digitally signed acknowledgment is sent to start an encrypted communication channel. Now, encrypted information can be shared between the web browser and the web server.
---
Install the ideal SSL certificate
There are several types of certificates that you can use. You must have basic knowledge about them and the sites where they can be used. You must consider the applications and the systems in your organization that must be protected.
Do you have to safeguard more than one domain or sub-domains? Are you eligible for OV and EV certificates?
For example, if you have a blog, then a single-domain SSL will suffice. However, if you need to secure multiple domains such as payments, shipping, blog etc for an e-commerce website, you should invest in a multi-domain SAN SSL certificate.
As a webmaster, you must understand the assets you need to secure and procure a low cost SSL certificate accordingly.
---
Go through the features and the guidelines.
Most of us do not go through the features and benefits of the products that we choose. We feel that all certificates are alike, but there is a subtle difference in the offerings and associated support services provided by the CAs.
It would help if you went through the guidelines and the money-back guarantee that the CA offers. In most cases, the window of opportunity starts when you make the payment. You can use this window to request a refund within the timeframe if you are unsatisfied with the product.
---
It helps to compare prices.
If you are buying something online, you would compare the prices on different websites. Why wouldn't you do it when buying a low-cost SSL certificate?
Once you have finalized this, you must go through different websites and search for the cheapest option. When selecting the brand, you must have a holistic picture that will also include the issuance time and the associated terms and conditions. Also, review the agreement before signing on to them.
---
Check the number of web assets to be secured.
As a webmaster, you must have the number of web assets you have at your fingertips. If you don't, it will help if you list out the domains and the sub-domains you handle.
If you have several first-level sub-domains to secure under the same domain, it is better to choose a Wildcard SSL certificate. It will save on resources and also make it easy to deal with a single vendor.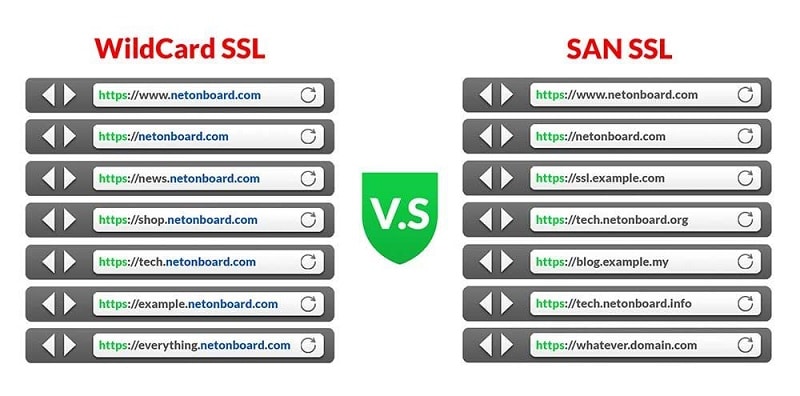 If you have to secure multiple domains, a multi-domain SSL is the ideal option for you. It will be costly to buy several individual certificates and add to the resources you will need.
---
Buy certificates valid for more years.
It is pretty well-known that you get additional discounts if you buy for more years. The SSL market works similarly. You will get huge discounts if you purchase subscriptions for more than a year. It is essential to note that SSL certificates are all valid for a maximum of two years now.
The CAs will offer certificates that must be renewed periodically. You must visit the websites of individual CAs to check the different options available. Several authorized resellers provide attractive upfront discounts and service bundles.
---
Check the antecedents of the CA.
It will be of additional help if you go through the testimonials of the product of your choice before buying it. Several factors will come out through the reviews provided by earlier customers.
Going through customer testimonials can inform you about these factors that are also considered crucial before buying low-cost SSL.
---
Buy certificates for multiple servers.
Most of the products have a rider that specifies the maximum number of servers for which the licenses are issued. Some of them even require you to buy licenses for individual servers.
It can be a tad expensive for you! Others will sell the certificates for an unlimited number of servers at a higher cost. You must make the trade-off and choose the one that is cheaper for you.
---
Conclusion
With an increase in the number of data breaches, a business must have proper safeguards in place. One way to secure your website is to procure a low-cost SSL certificate. It will create a secure communication channel with the visitor's browser.
We feel that web admins can easily save on an SSL certificate's procurement costs if they consider few essential factors. We have listed them out for you in this article. Hopefully, it will help you to keep the procurement within your budget.