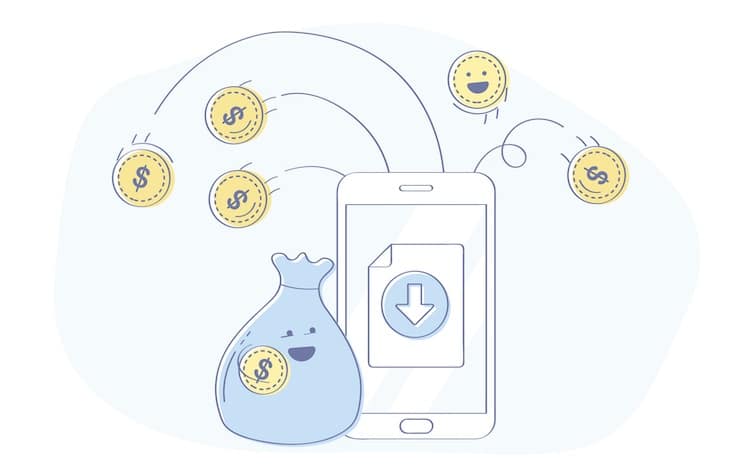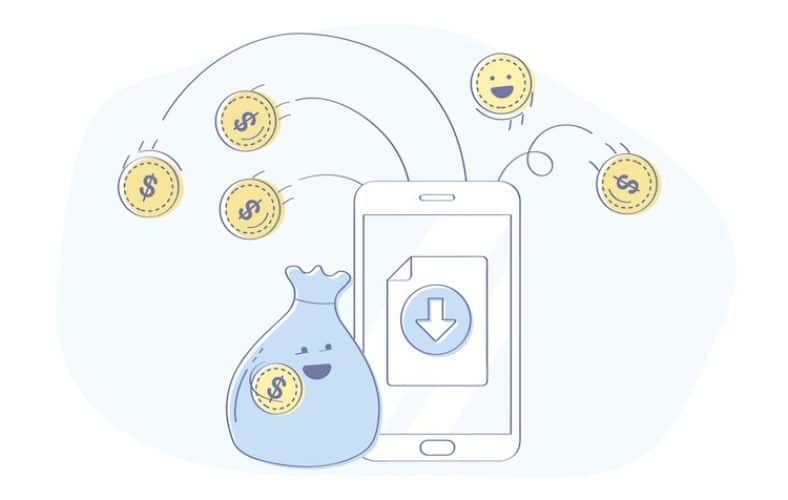 Want to improve your business return on investments by leveraging on mobile adverts? Here are some renowned mobile affiliate networks you can check out.
Mobile affiliate networks are basically avenues that provide business solutions by acting as intermediaries between advertisers on the mobile web and affiliates, also called publishers. Mobile affiliates operate on the basis of different payment models. CPA (Cost per Action) is one such model that involves rewarding advertisers when end users compete for specific target actions like app install, subscription, or purchase of a product or service.
The other popular payment model is the Revenue Sharing model which basically involves paying out a percentage of revenue generated by affiliates to advertising companies. As a publisher or media buyer, the so-called affiliates, it is important to choose a payment model that will maximize your returns while also maximizing significant traffic. CPA offers just that. Yet that is not the only way out.
You could also buy traffic and optimize that same to generate arbitrage between its cost and the actual value generated through CPA offers. Simply put, you need to choose the right mobile affiliate program that will help your business grow while also maximizing returns on investments. This review has summarized some of the best mobile affiliate network platforms that you need to check out.
---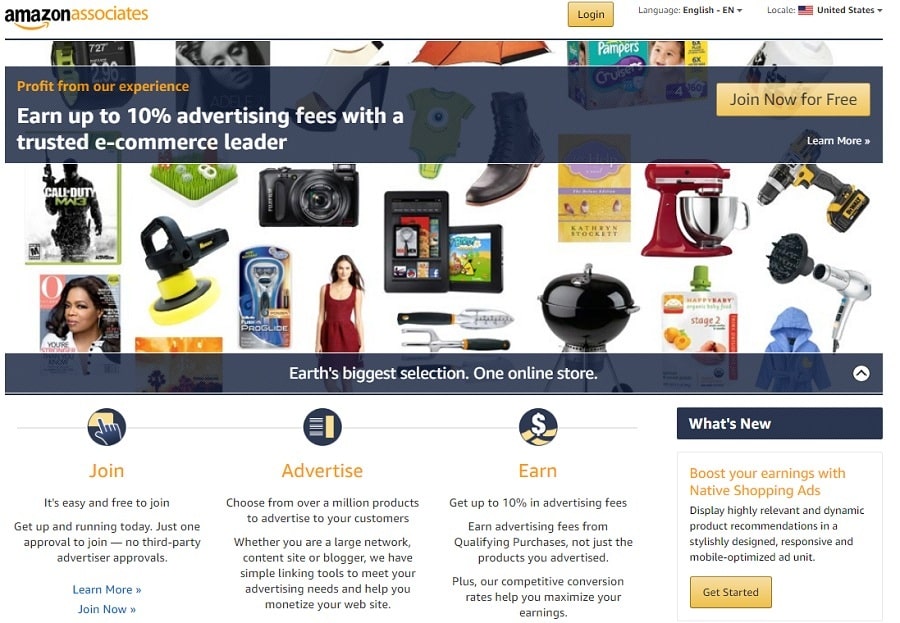 Of course, this could be the best one that you can find out there in the market. This will allow all of the marketers to monetize their apps if they were distributed from the Play Store, iOS App Store or the Amazon Marketplace. They also support physical and digital products. There's not much to explain in this section, as Amazon is one of the biggest tech companies in the world and there is no way you will not consider this joint.
Key
Features:
Premium company and brand
It has a forum filled with experts
Multi-platform support.
---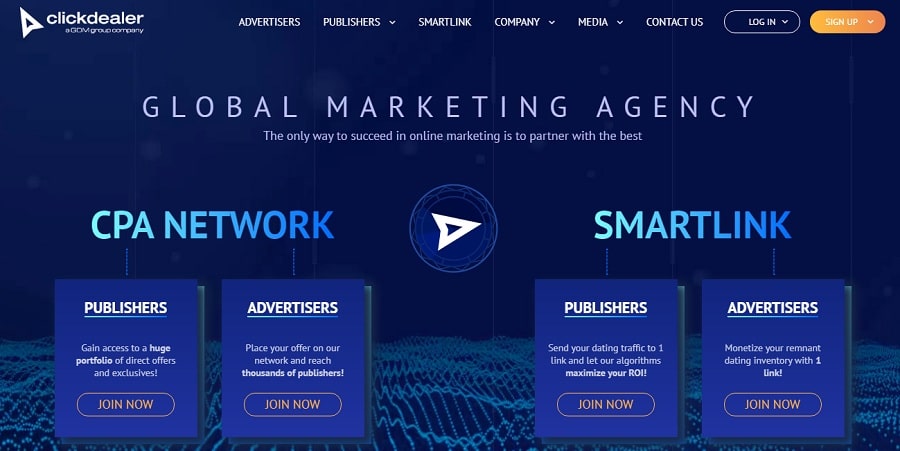 A global performance marketing agency. The feature that is known from this company is its ability to focus on direct relationships with those advertisers to secure more of those beneficial conditions suitable to the company's publishers. They even have some meet up events organized for all of their loyal customers and partners. Also, it gives a special list of offers that are less than a week old.
Key
Features:
Annual meet-ups with partners
Features contests and offers
Loyalty Program
---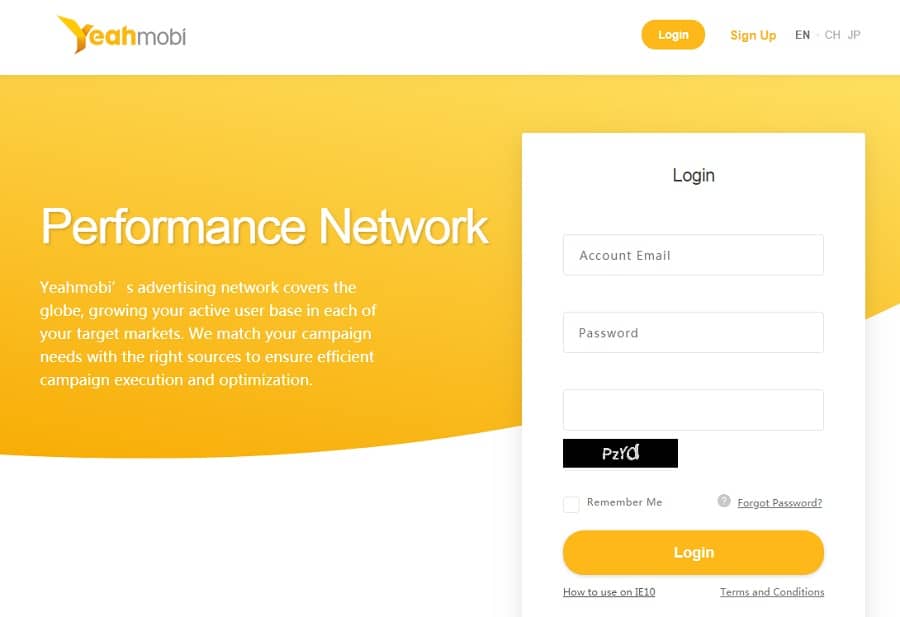 A mobile advertising company that is very interesting. What makes it very interesting is that it is also a game publishing company. Even though it is like that, it houses more than 500 app developers around the world. It serves around 2 billion ad requests every single day garnered from those 1000+ applications. They also have a huge fill rate!
Key
Features:
Dedicated Managers
High EPC and CR
Premium CPI and CPA offers
---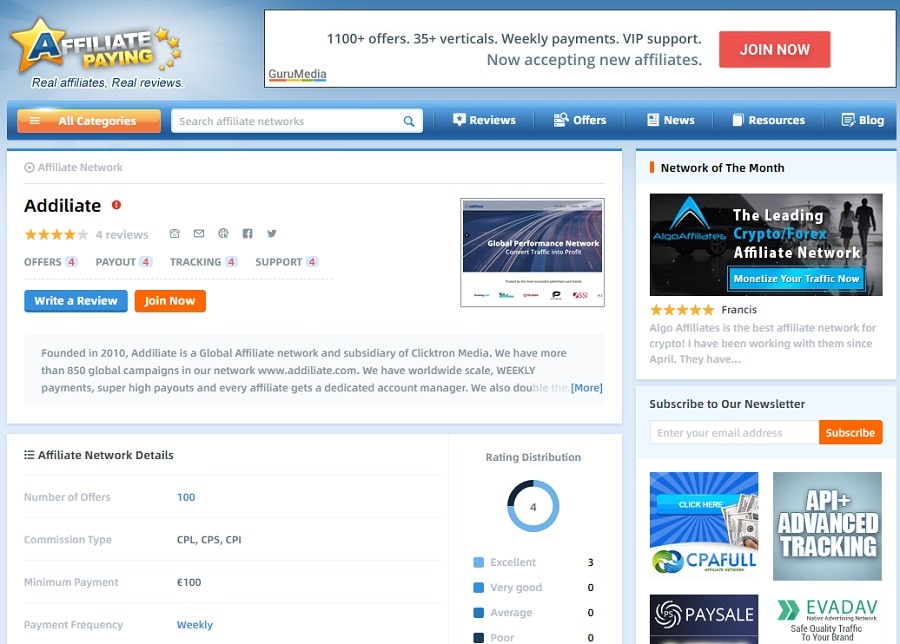 This is one of the most successful affiliate network trusted by advertisers and leading market brands. Addiliate is fully integrated with top affiliate trackers and other related tools. On this platform, you will enjoy weekly approvals and super flexible payment models.
Key
Features:
Dedicated account manager per subscriber
1500+ exclusive and direct marketing campaigns
Weekly approvals and flexible payments
Integrated with top affiliate trackers and related tools
---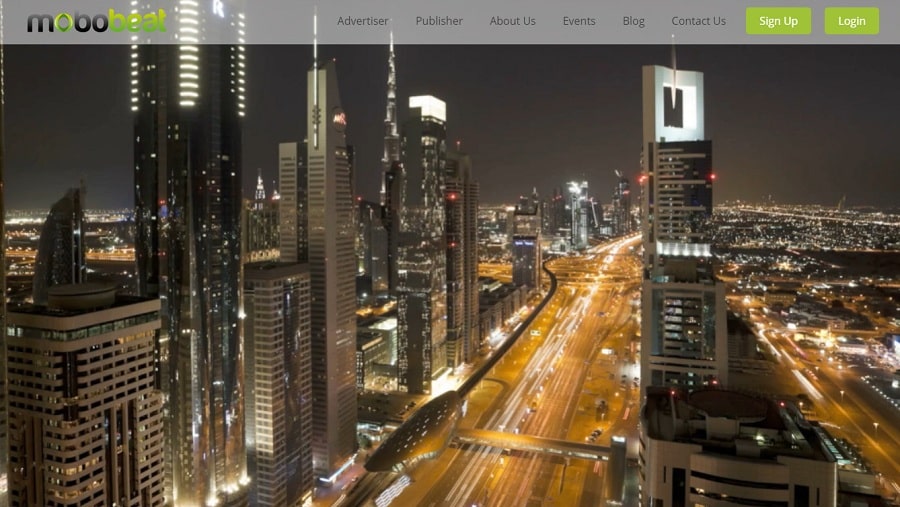 A mobile performance marketing company. It helps the app develops have their traffic monetized. Also, ad campaigns are given to all of the customers too. With this, they will have a high rate of viewers and eCPM regularly on their websites. The feature offers multiple optimization tools to have good ad performance.
Key
Features:
Post-install metrics optimization
JavaScript tagging
Simple terms of service
---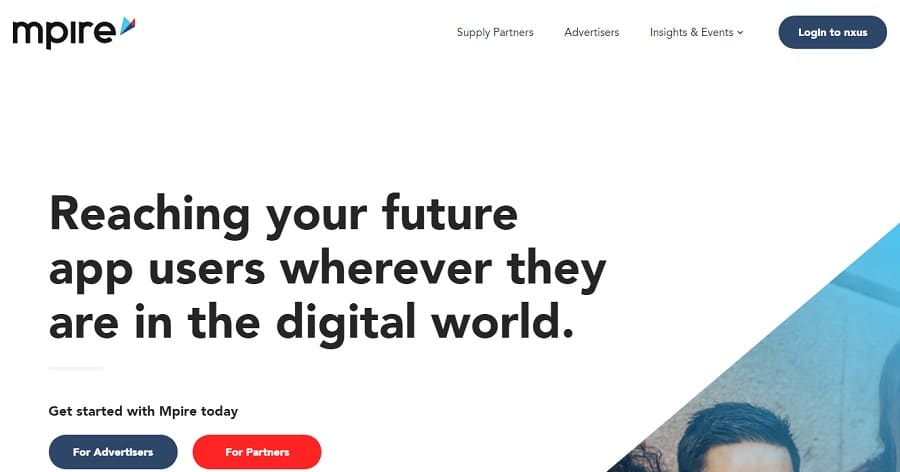 It is a performance-based advertising providing company that will help all of the mobile app advertisers to have their new users good and quality services. It generates almost 6 billion data points every single day. With this, superior performance in your campaigns is guaranteed.
Key
Features:
Safeguard Quality
Helps maximize the ROI
Scale campaigns to get fast access.
---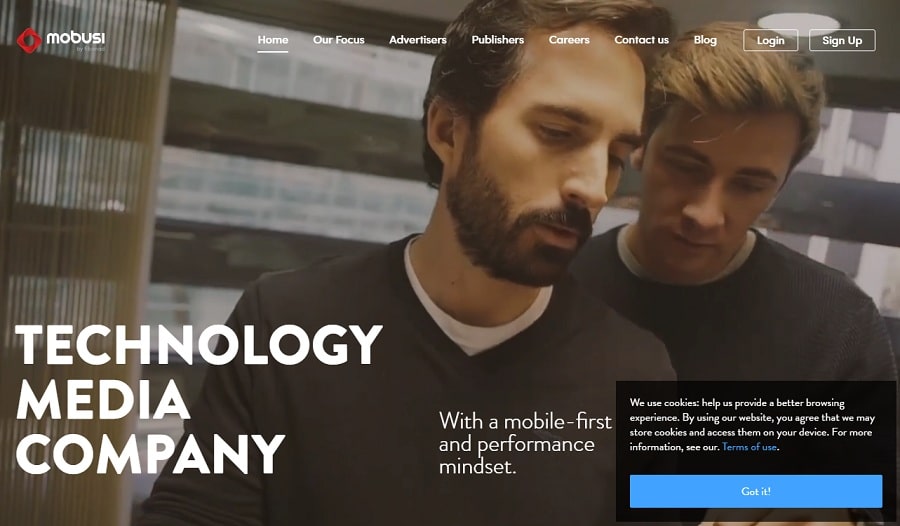 One big mobile performance advertising agency. It has attracted so much more publishers online which makes them have a good reputation. They provide all of their publishers with very high eCPM rates.
Key
Features:
Delivers almost 270 million clicks per day.
Generates 550,000 daily conversions.
---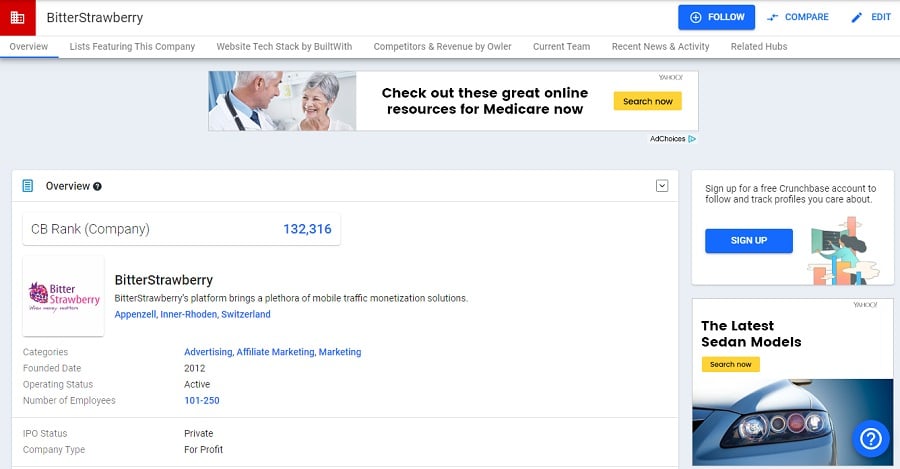 An optimization, monetization and traffic tracking tool that is designed for mobile devices. They integrate and test mobile campaigns so that they will be able to create optimized funnels for every single affiliate, media buyer or publisher online.
Key
Features:
Really big coverage
Dedicated support
Has $100 minimum payout.
---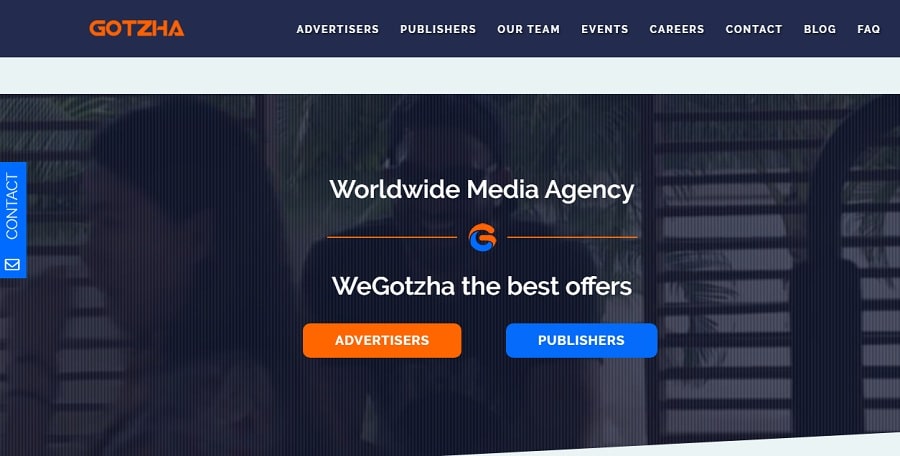 With 400,000+ downloads and installs, Gotzha is a quality affiliate network that guarantees the uses the best leads. For new subscribers, you will enjoy close to 60% retention rate and 55% average DOI ratio.
Key
Features:
2M+ in annual revenue
55% average DOI ratio
Dedicated team of affiliate managers
400K+ installs in just the first 8 months
60% retention rate on day one.
---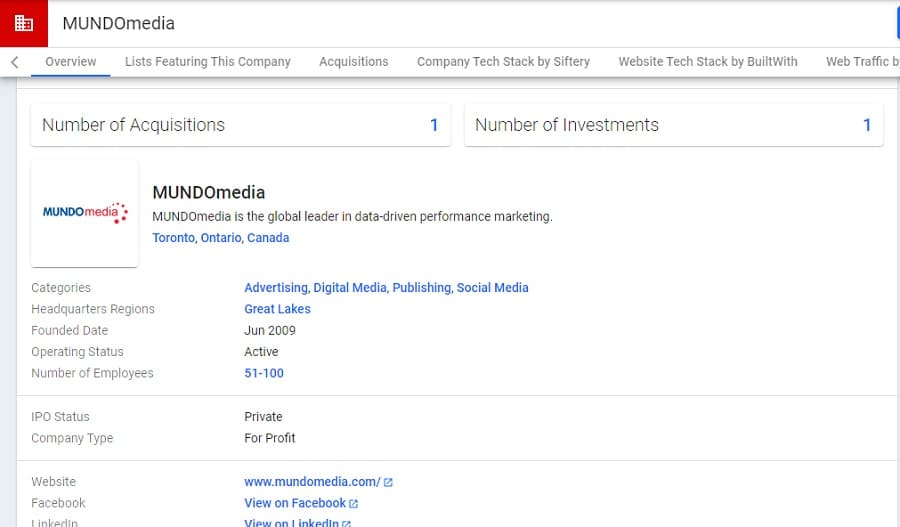 One of those mobile performance marketing networks that are found online that will provide all of its publishers a mobile content that matches with CPA offers. These offers will traffic monetization solution and Smart Link offers to their websites. These are people that are veterans in their field.
Key
Features:
Lots of premium mobile content.
High payouts
Has hyper-optimization technology.
---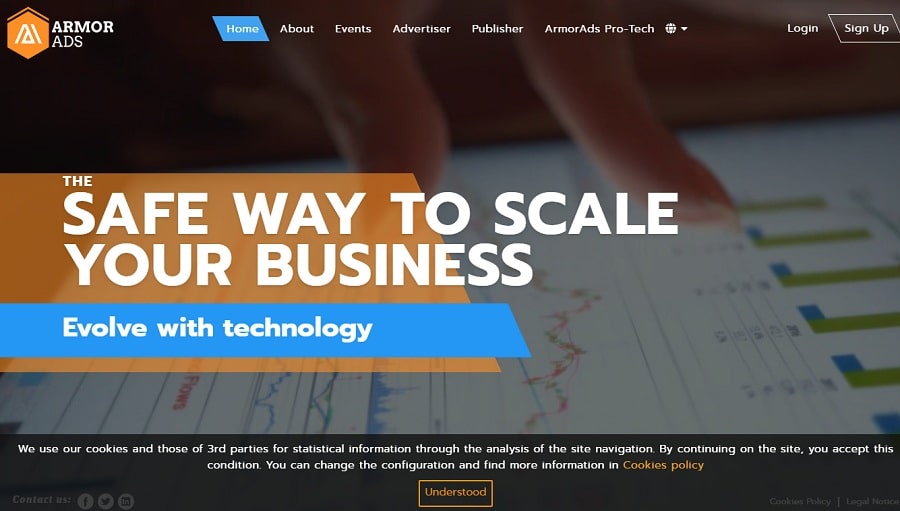 This is an affiliate network that specializes in premier optimization and anti-fraud technology. It makes use of ArmorAds Pro-Tech solution to achieve constant ROI gain and scalability while protecting fraudulent revenue loss and brand damage.
Key
Features:
Best weekly payout rates
Dedicated affiliate managers
Exclusive campaigns
---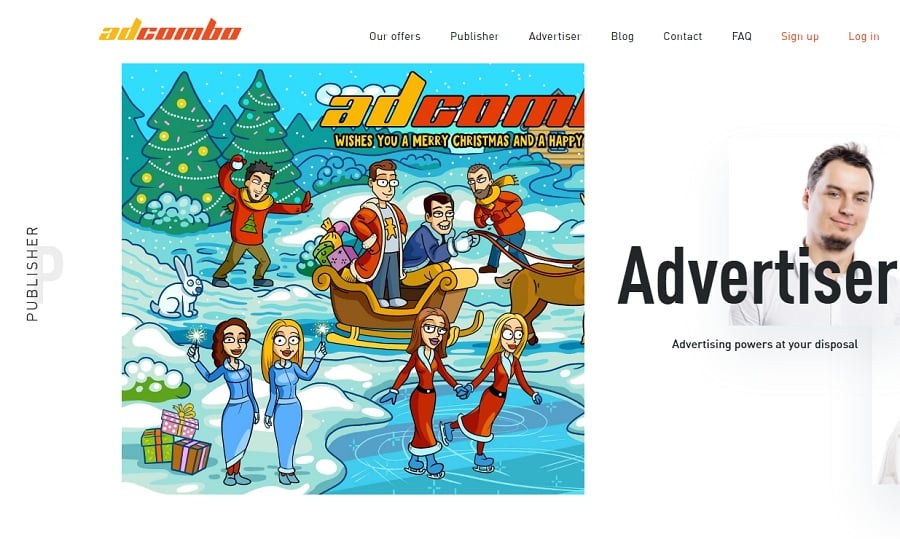 A CPA marketing network that focuses on growing the strategic lucrative partnerships that are created between the publishers and advertisers so that their traffic generated will be monetized. The affiliate programs of the company focuses on premium, exclusive direct offers.
Key
Features:
Translated in 40 different languages.
Supports cost-per-call business model
High conversion and EPC rates.
---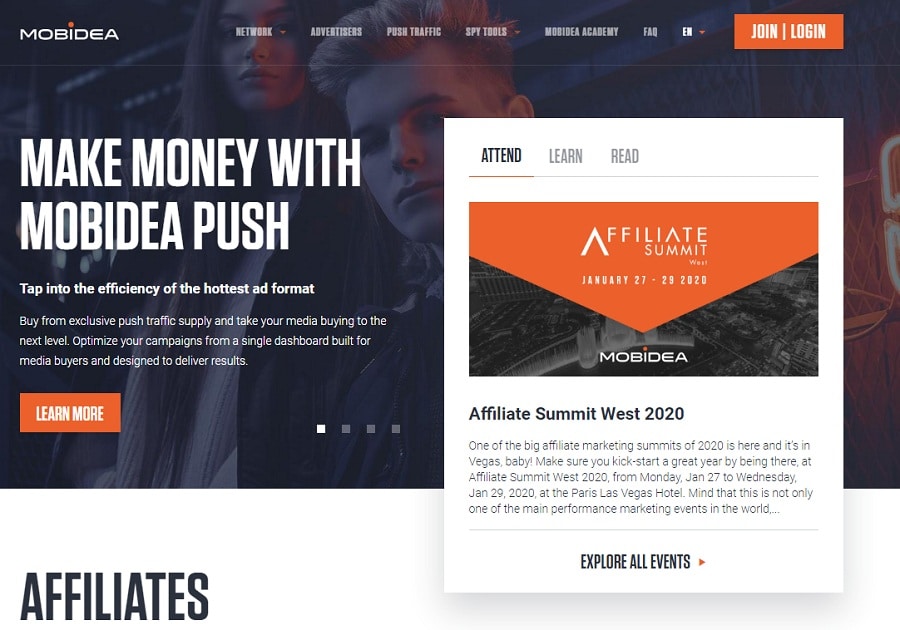 It is an affiliate network that more focused on advertising via CPA. Publishers will get daily payments in different methods with this affiliate program. Some of those platforms are Payza, Paxum, Wire Transfers, PayPal and so much more. The platform provides all of its user's real-time optimization capabilities for all of the affiliates to focus on their efforts.
Key
Features:
Focuses on VOD, utilities and dating apps.
Has auto-optimize traffic features
Supports both CPI and CPA
---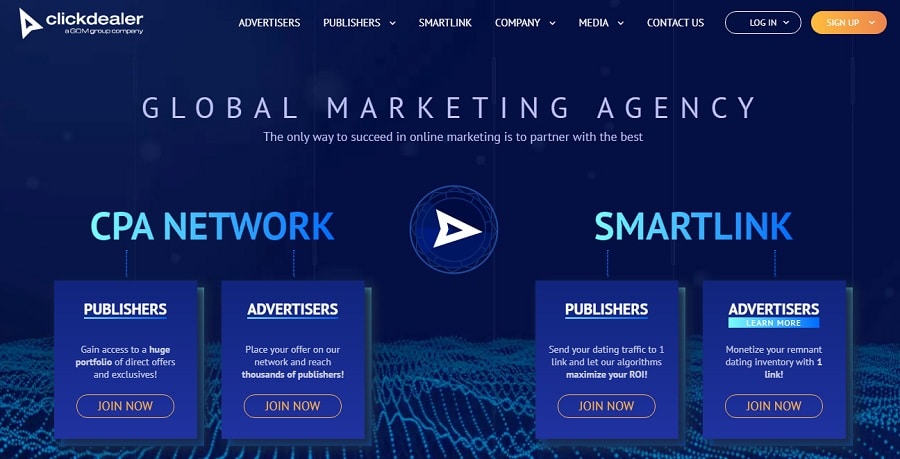 If you want to success in online marketing, you need to partner with the very best. Click Dealer is juts that platform. Enjoy the best payouts and quality affiliate management.
Key
Features:
Worldwide coverage
The best weekly payouts
Quality leads
---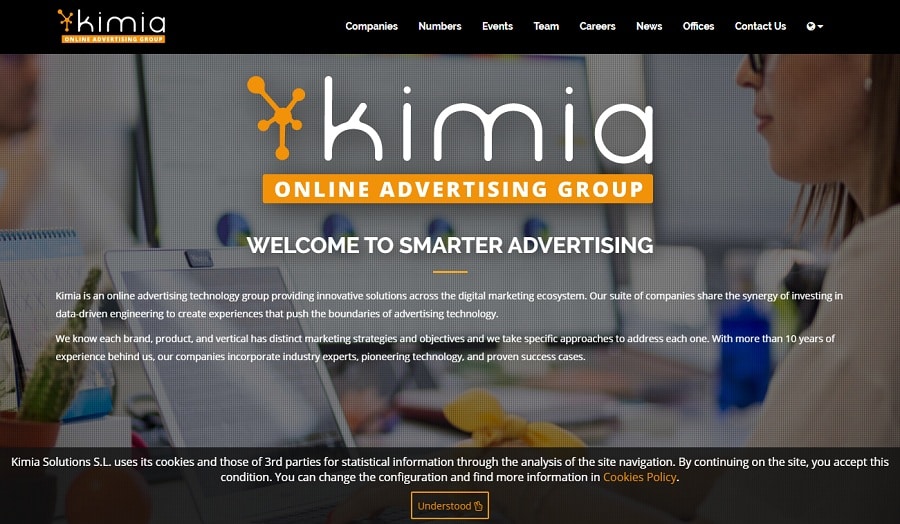 A premium networks that are dedicated for advertising with the goal of reaching global customers. It provides all of the app developers ad formats and different tools to boost up businesses. Even media buyers can join the club that they have which is the Kimia's Millionaire club in order to get good access to their market.
Key
Features:
Has a self-platform to monetize the traffic
Machine Learning technology that is based on algorithms
Has tool ad networks
---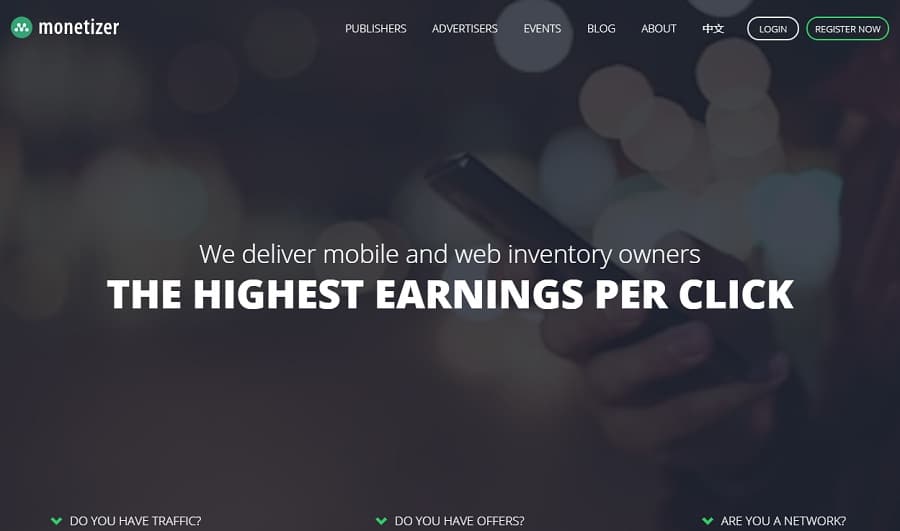 Now known online as 2Checkout. It is focused on selling software and all of those other digital goods that you can find online. They sell over 22,000 software products that are for companies of different sizes. These even include those giant tech companies that are famous. They work just exclusively on digital products, e-commerce, SaaS and software products.
Key
Features:
Can create unique coupons
Poor customer service sometimes
Generous commission rates.
---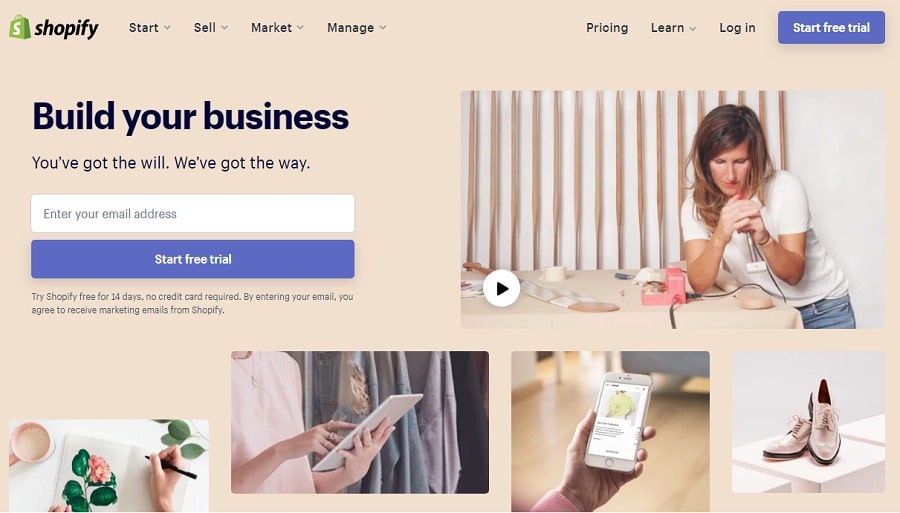 If you are familiar with online sellers, then you must be very familiar with this one too. Almost every single online store that you will find online is using this. Especially those that are practicing drop shipping. It is a very popular platform that is designed for all of those that are very interested in the world of e-commerce. Probably this one could be called as the biggest e-commerce solution provider on the internet.
Key
Features:
High Commission Rates
Affiliate manager that is very dedicated
No commissions for those renewals
---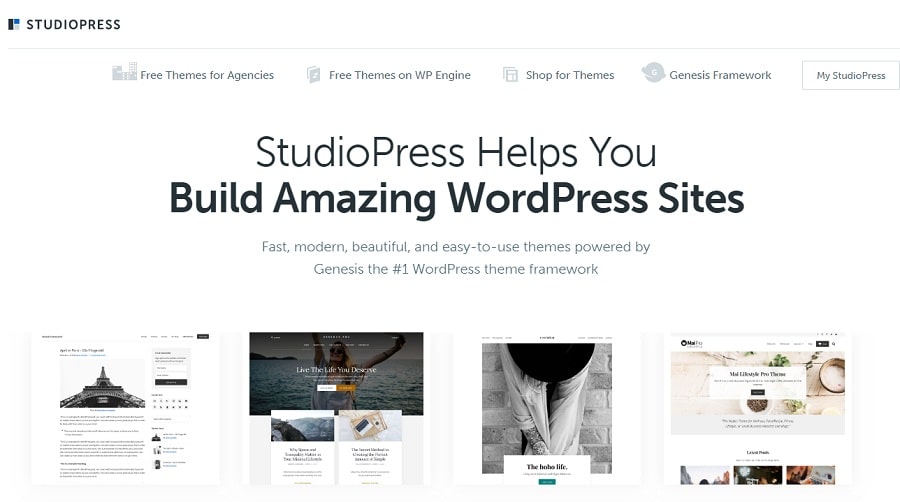 A WordPress hosting service and framework that is solely designed to make a running WordPress website much better and effective. It has its own built-in SEO tools to make your contents become more optimized and available for a bigger market. They also have referral programs for those who will get their paid features. A 35 percent commission is paid for all of the successful referrals.
Key
Features:
A very good reputation
Lower commission rates
The low rate of refunds
---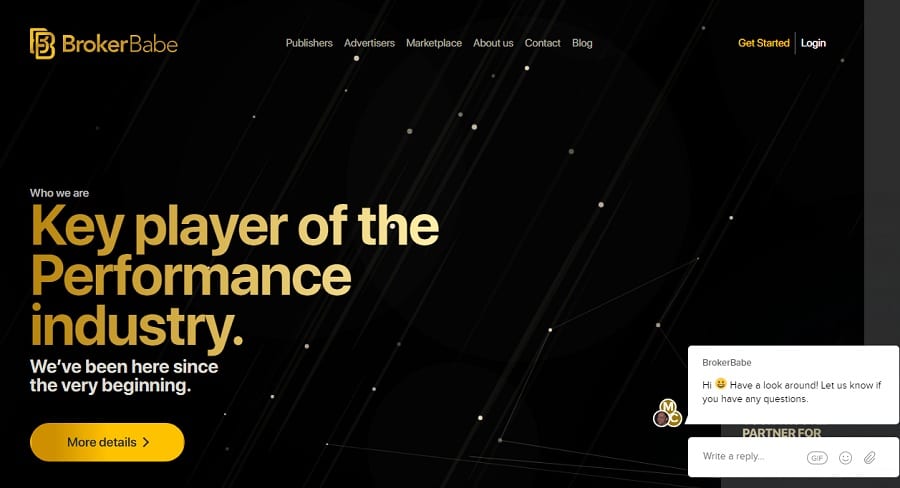 This affiliate marketing platform is committed to providing end users with highest quality traffic. You also get quality partner support. With a global coverage and exclusive traffic sources, publishers, advertisers, or performance networks all enjoy exceptional partnership with Brokerbabe.
Key
Features:
Quality traffic from renowned sources
Quality payment models
Dedicated affiliate managers
---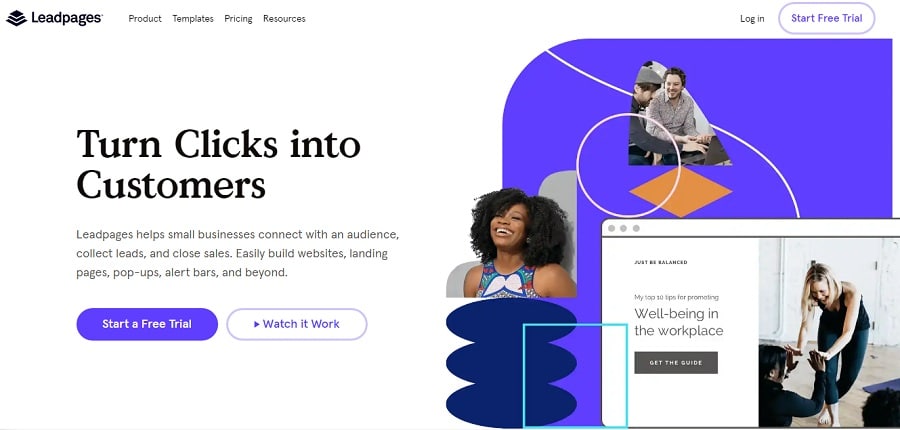 Leadpages is an affiliate program that is only existing for those Leadpages customers that will be able to refer new customers. The product that they have primarily is a tool that will create landing pages that are fully-customized used for marketing purposes. Lifetime commission is paid here.
Key
Features:
Very active community in social media
Once a month or annual payouts
Only available for lead pages clients
---
This is one of the leading global affiliate networks. This platform gives you're the privilege of monetizing your web traffic intelligently on any device wherever you are. You will also appreciate their direct and exclusive campaigns together with excellent payouts.
Key
Features:
$1000 welcome affiliate bonus
Payments every two weeks
Dedicated affiliate managers
Excellent payouts and rewards
Direct and exclusive campaigns
---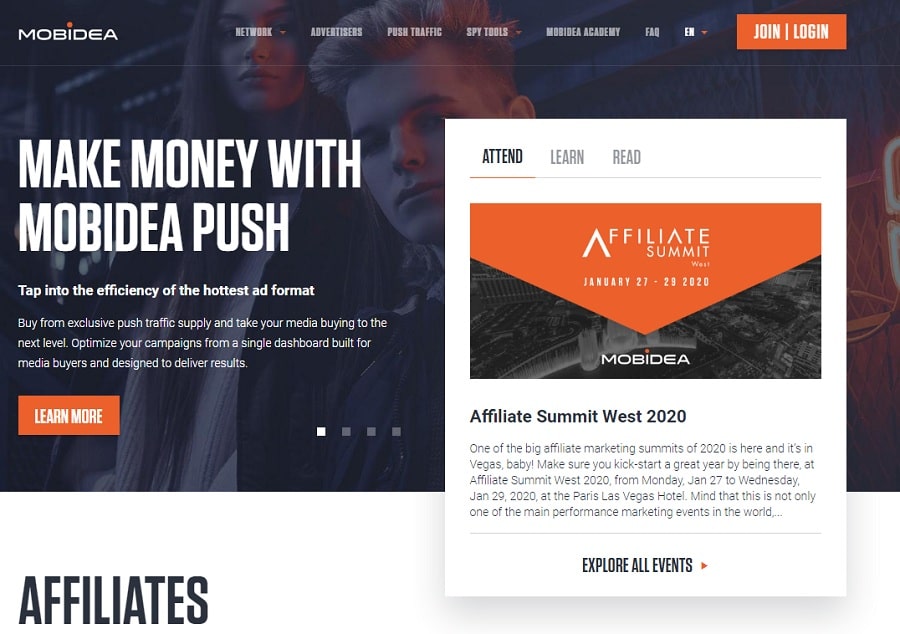 It is just new to the market, therefore, it is a newcomer, having it founded only last 2014. Even though they just appeared in the market, they have already taken over the industry of email marketing by a huge storm. They have 20,000 active customers of all of their email services alone. The program that they have works by paying all of the existing customers a commission for referrals.
Key
Features:
A referral that is successful will give you a 30 percent commission.
It will take you 30-59 days to get paid.
Pays lifetime commissions that are from referrals that are successful.
---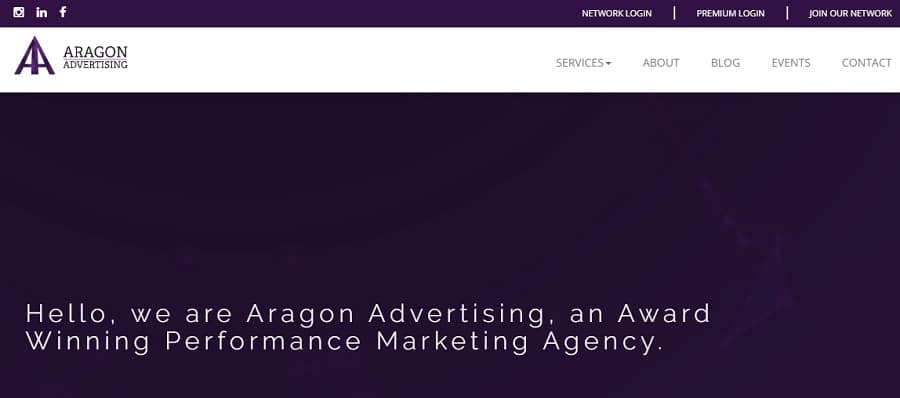 This is basically a performance marketing agency that allows users to get access to direct and owned affiliate offers. Enjoy a simple and cost-effective way to generate leads. You will also be able to create and manage very effective pay per call campaigns.
Key
Features:
Has a network of thousands of affiliate marketers
Quality and cost-effective leads
Supports pay per call campaigns
---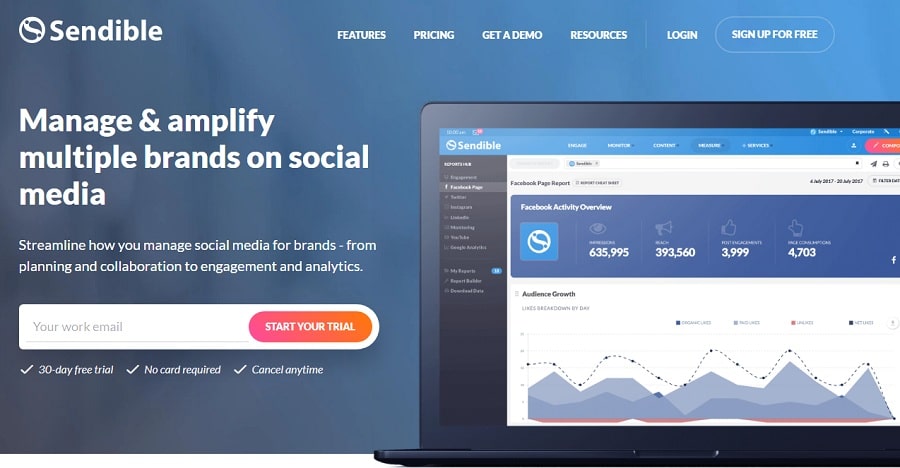 Sendible is a social media management tool that does its job so well. It will allow all of the online marketers to schedule the posts and also to manage multiple social media accounts at the same time. They offer a percentage of all the signups for the first 12 months. This just means that you will receive a good amount of money per sign up.
Key
Features:
The payouts are done via PayPal.
You will not need to deal with those mystery vendors
Fast and simple to join.
---
This is a mobile performance network that is largely centered on technology. This platform is well integrated with many popular affiliate networks. You can therefore be sure to get unique traffic from premium sites.
Key
Features:
Unique traffic from premium sites
Worldwide coverage
The best payout scheme
Enjoy an innovative way to convert.
---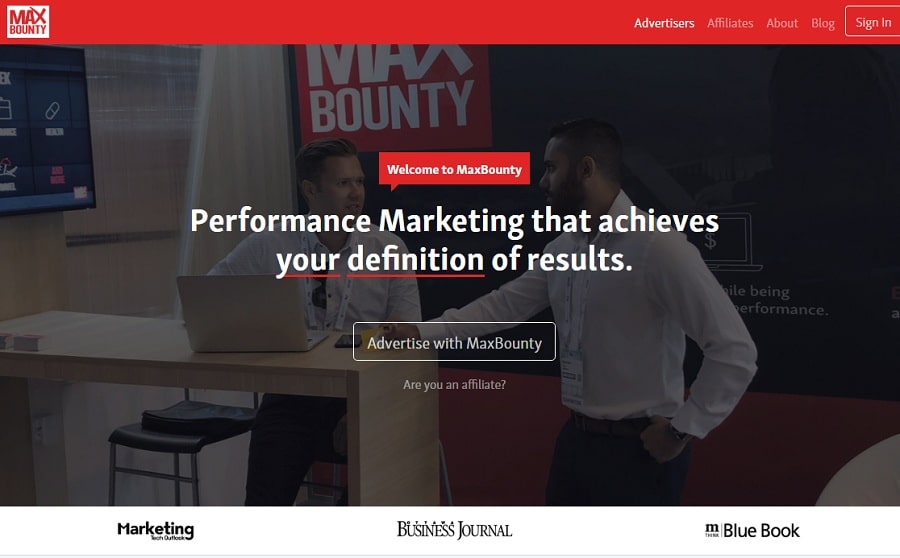 It is a CPA network that can be used with physical and digital products. It stands out from the others because of its second-tier affiliate program which is a unique feature that you cannot find from the others. One downside with MaxBounty is that it has a limited range of offers. But the opposite of that is that you will receive huge payout/commission rates from it.
Key
Features:
$50 minimum payout
Very good UX/UI
Very easy to set-up and strong dashboard
---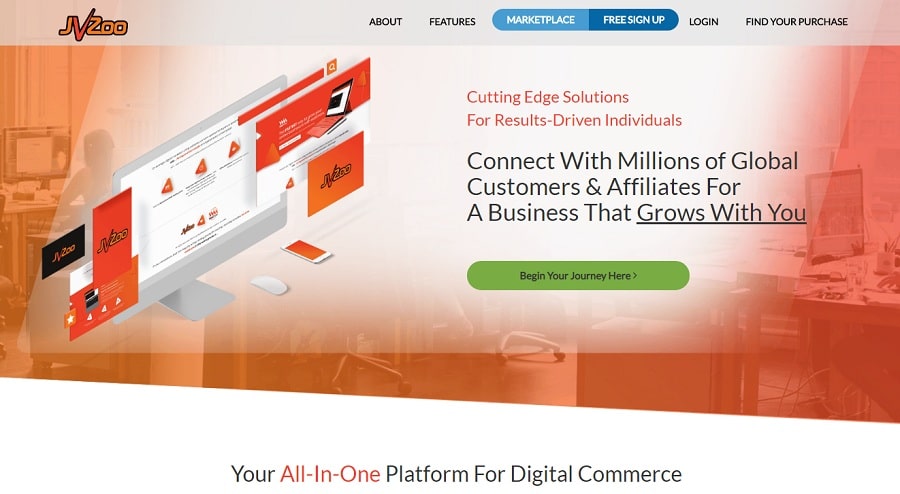 This is another established affiliate marketing network that is well-known for quality and better payment terms. In order to join this program, you will need to own a website and have something to show as proof. They have some simple terms of service that are super easy to abide by. If you are okay with their terms of service, you can proceed to sign up for the program. This affiliate program specializes and works exclusively just for digital products online. It focuses more on e-commerce; internet marketing offers and online courses. The reason why they have focused on this part of the market is because there are no limits when it comes to placing links and tools around the website. It may be considered as a low quality one too but then it really gives out good quality and competition to other companies.
Key
Features:
No need to have your own website
You can join free and then pay soon.
Huge range of categories and products for each merchant.
---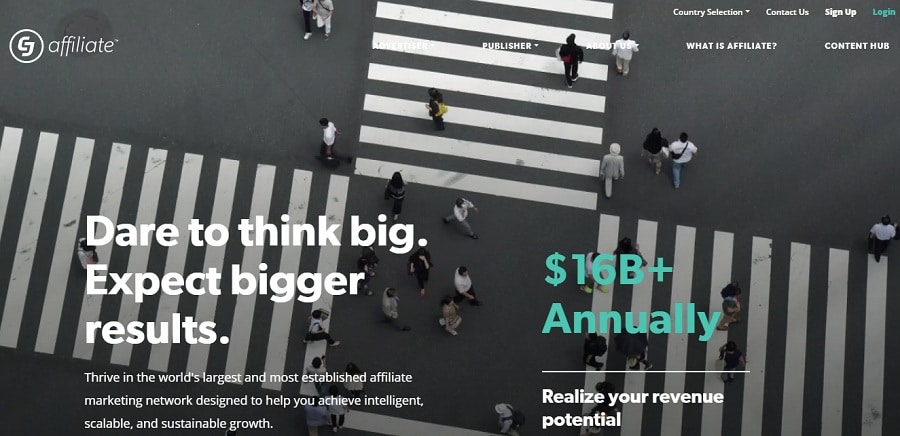 Looking for an affiliate platform that has more global customers and is certain to help your business drive more transactions. Check out CJ affiliate.  With more than 13B annual clients, this platform engages you more interactively. This is by far the largest and most established affiliate marketing network that is expertly designed to help you achieve a scalable, intelligent and sustainable business growth. What should you expect with CJ affiliate? Well, a myriad of advantages. Firstly, it will help expand the reach of your brand and drive more sales. These world-class publishers have what it takes to drive business growth. On this platform, you will also get an opportunity to partner with some of the best brands and earn commissions for the same. Lastly, you will get to understand how affiliate networks operate. You will learn how CJ affiliates managed to reach and influence so many consumers globally. Joining this network is very easy. You need to sign up and create your account. After that, you will be prompted on the next steps that will get you into the system and begin reaping your profits.
Key
Features:
Simple and easy to join
Reliable Payment Terms
Powerful Reporting Options
Better commission rates
---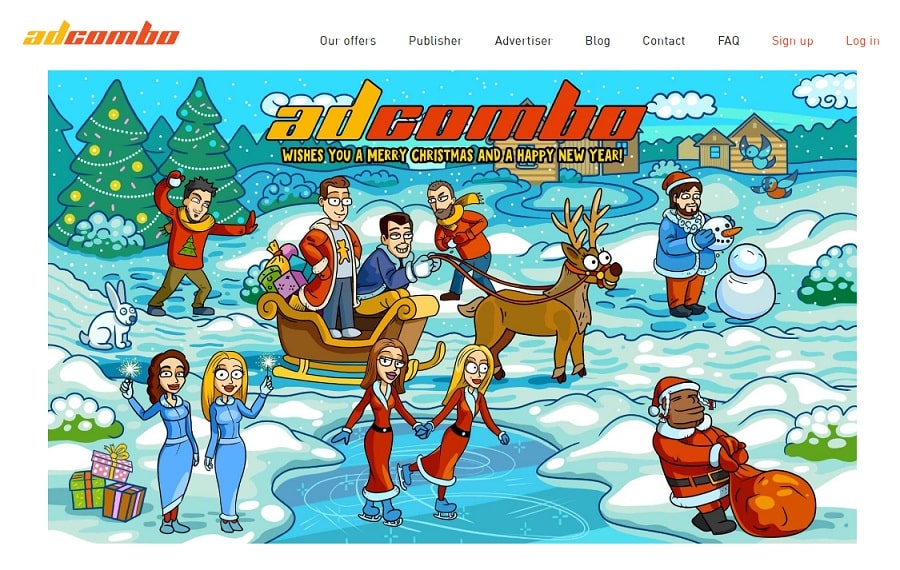 Enjoy offers with high payouts and landing pre-sale pages in more than 40 languages. Here you will find an integrated interface for translation orders. It has localized funnels with native speakers from some 44 countries available 24/7.
Key
Features:
Exclusively high payouts
Landing and presale pages in more than 40 languages
Integrated with some of the most popular platforms
---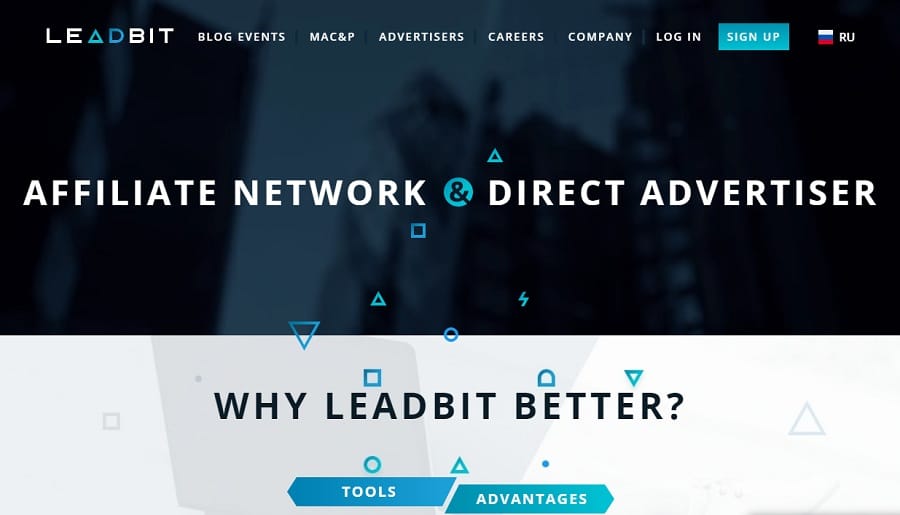 This is one of the best affiliate marketing platforms. You will enjoy real-time custom reports, TDS and API. The platform supports multiple languages and you get free translation for the same.
Key
Features:
Real-time custom reports
Supports TDS, API, banner rotator, and custom offers.
Exclusive offers by direct advertiser Leadbit groups
Best payout every two weeks.
---
Conclusion
For sure out of those 20 unique numbers, you were able to get one or two that you want to have. Don't worry, take your time when choosing the best one for you! The market out there is very big, and you need to make your decisions well. But the sure thing is that these companies mentioned here are the best affiliate networks that you can find out there. What are you waiting for? Want your business to go boom and boom? Get some now!