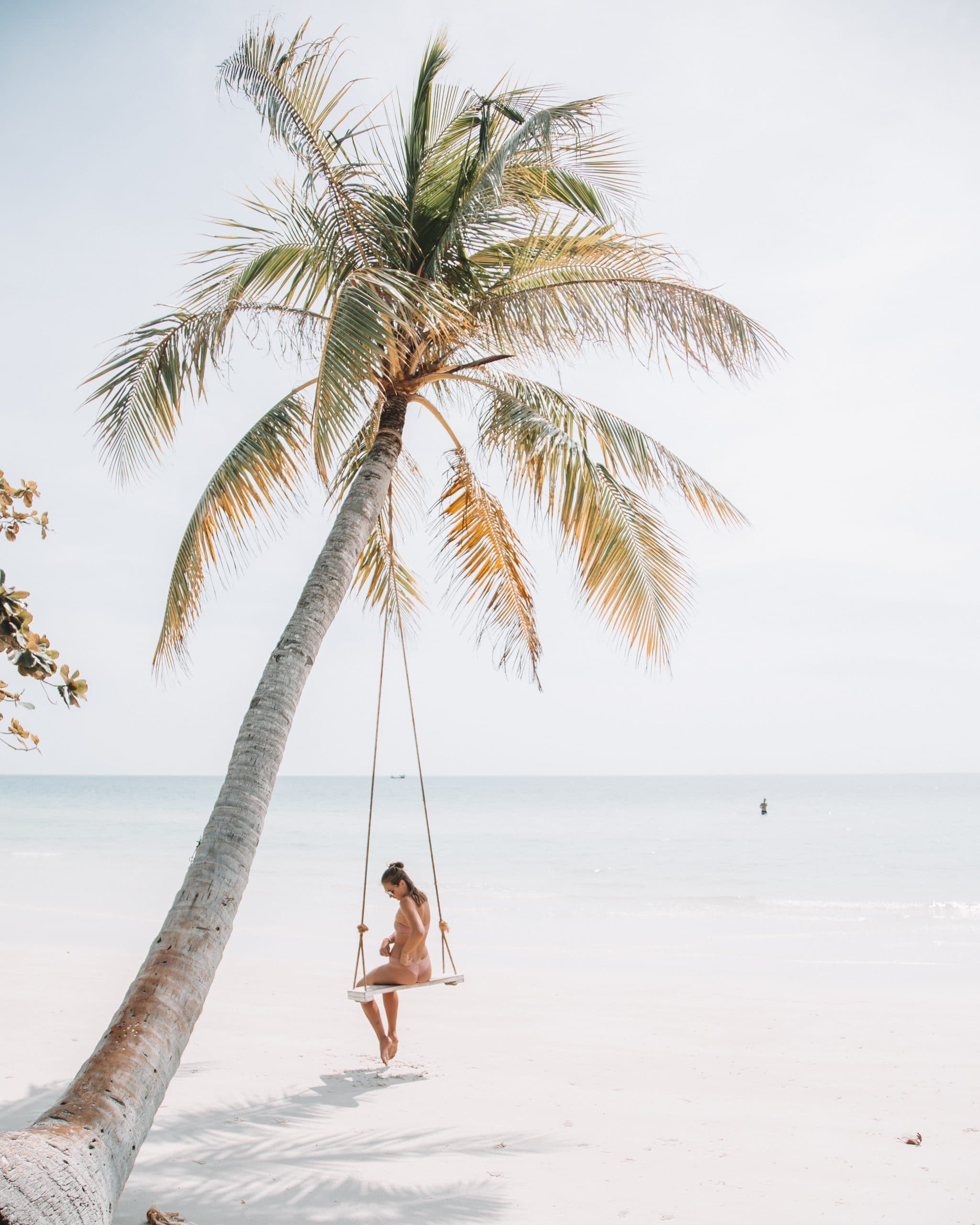 Would you like to discover the sexiest, cutest and hottest girls on Instagram? Find out from our collection of these insanely gorgeous girls today!
In this era, it's hard to deny the fact that social media is filled with hot girls. Instagram is ranked as one of the topmost platform for having the hottest girls. These girls not only post their sexy glamorous photos, but also spectacular videos that will make you want to follow their Instagram accounts. You'll find them posting everything, including pics of their bodies in bikini and yoga pants showing their tight booties.
If you are looking to add some thrill to your Instagram feed, these hottest beauties won't disappoint. They are active on Instagram, with each having over 450k followers.
---
1. Michelle Lou Lan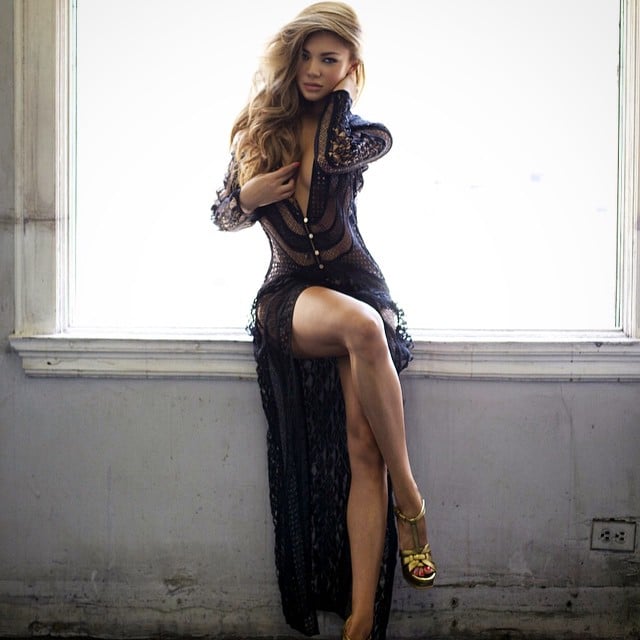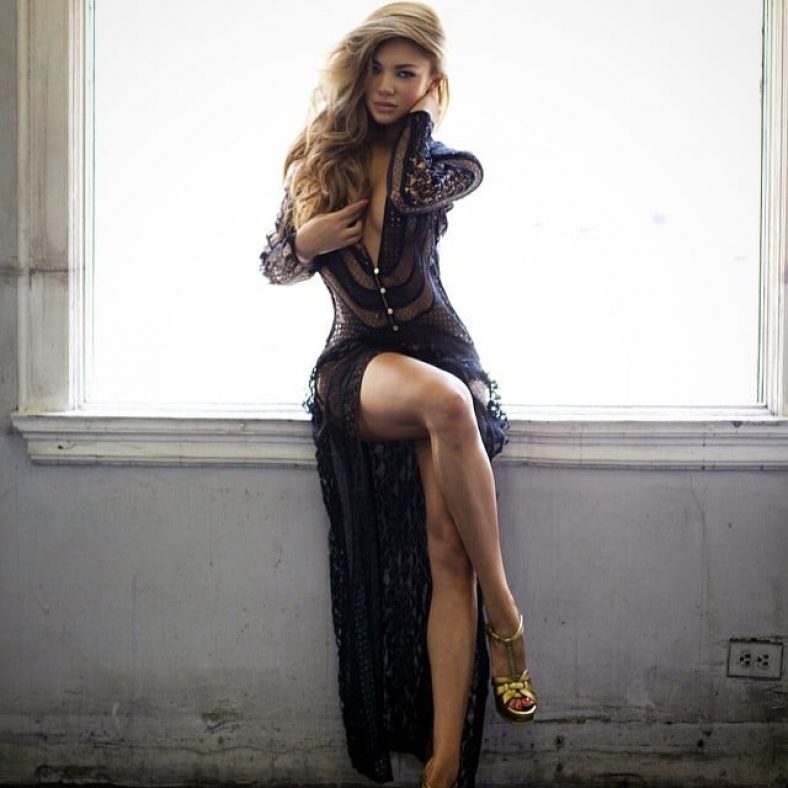 https://www.instagram.com/michelleloulan/
With her huge fan base, Michelle Lou Lan has become so popular, and the most favorite on the internet. She is an inspiration to many girls out there through her love for yoga. Some of the pics she posts on Instagram are damn hot and aesthetically pleasing, especially in those yoga pants. Her physique leaves guys with wide-open eyes when she posts her naked sexy pics.
---
2. Jenna Jenovich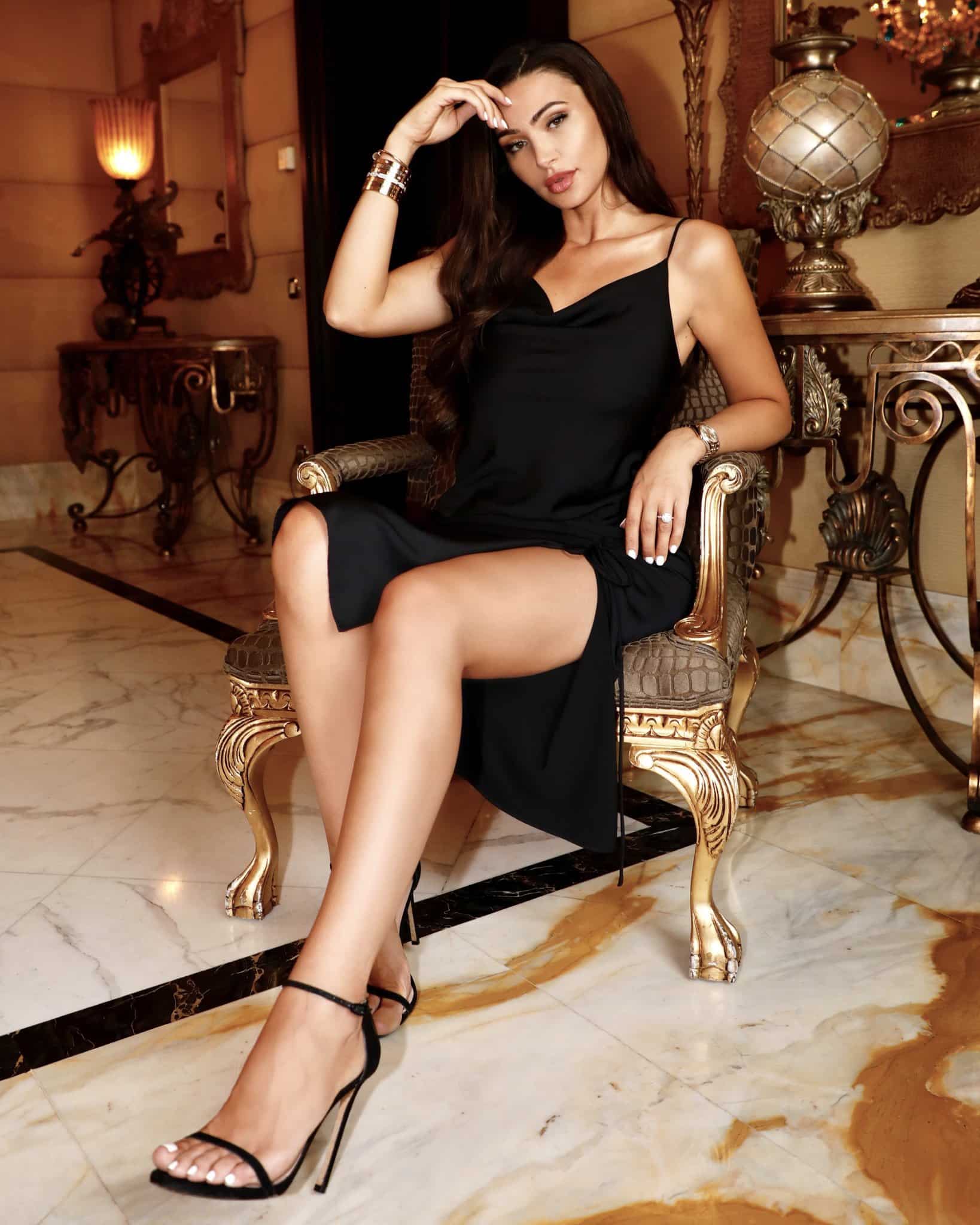 https://www.instagram.com/jennajenovich/
Jenna Jenovich's beauty is undeniably attention-grabbing. Her Instagram account has over 2 million followers and focuses on health, fashion, beauty, and travel. In 2013, she was among the world's sexiest women along with beauties like Kate Upton and Angelina Jolie. She is also a professional wedding and event planner making her even more fascinating.
---
3.Valentina Vignali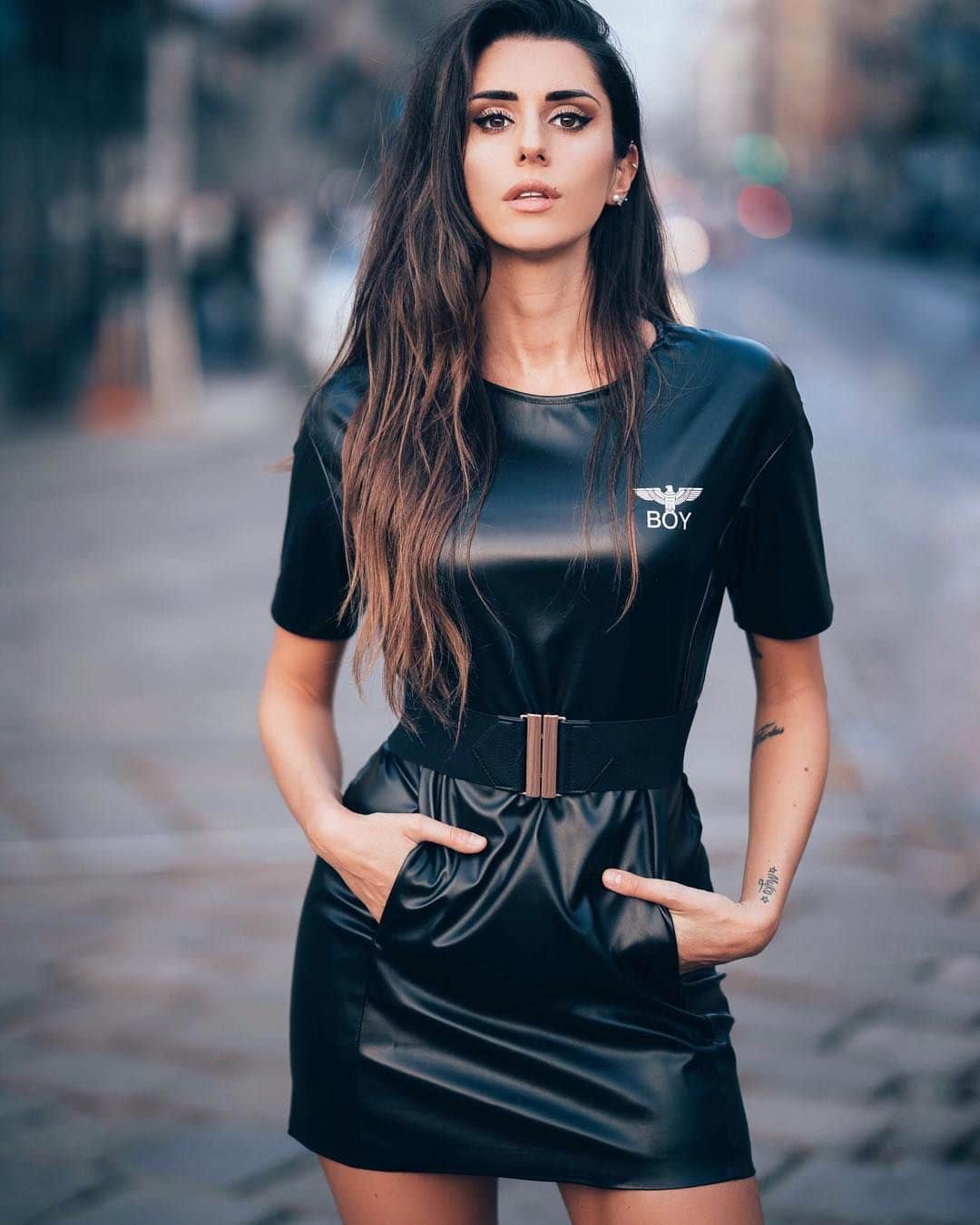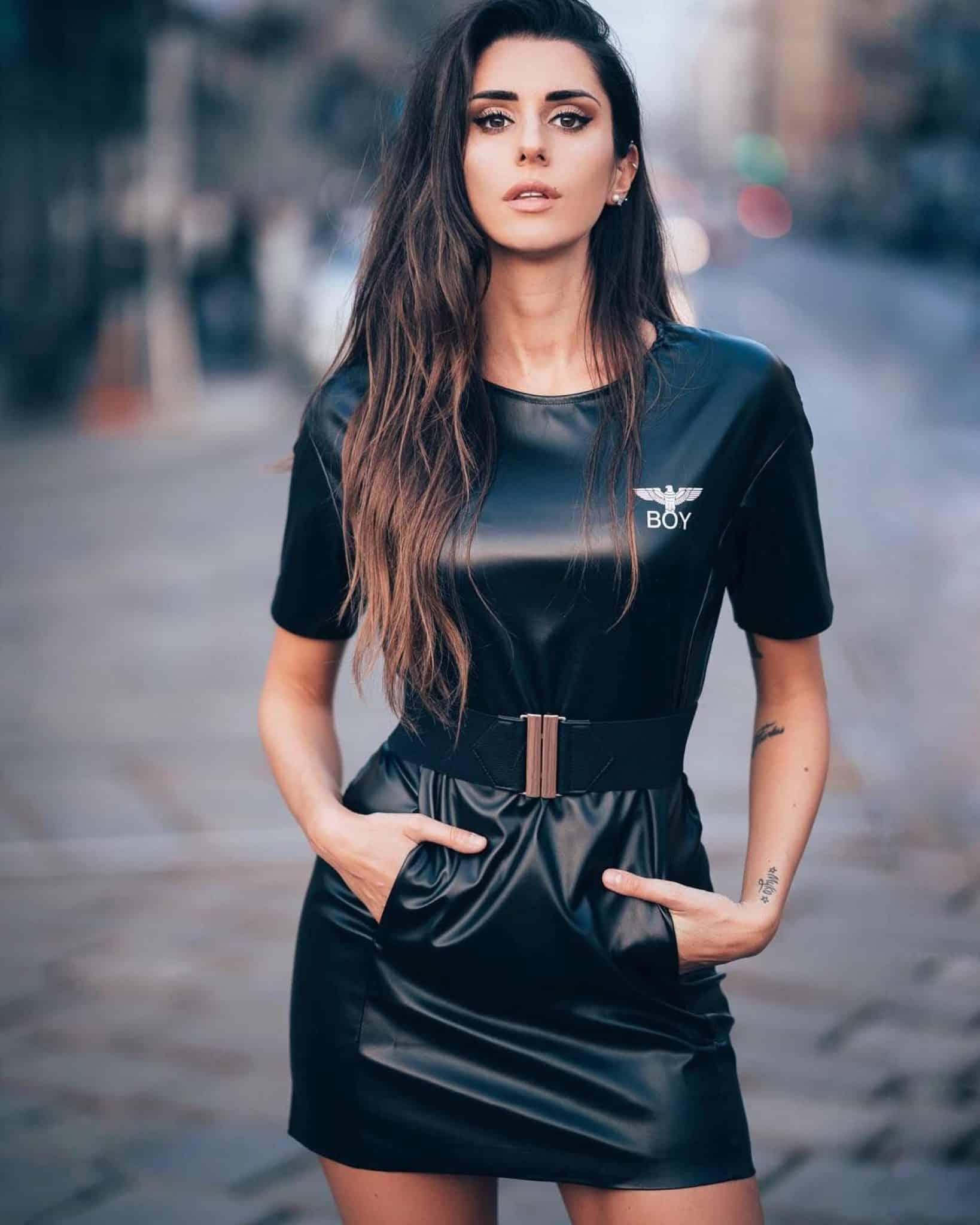 https://www.instagram.com/valentinavignali/
Being a basketball superstar and the sexiest player in Italy makes her noticeable.  Valentina Vignali is one of the most clicked girls on the web for her fame. She has a toned body making her a good treat for the eye. Her poses are incredibly amazing, especially when in bikinis. With over 2.2 Million fans on Instagram, there is a likelihood for Valentina's following to keep rising!
---
4. Mara Teigen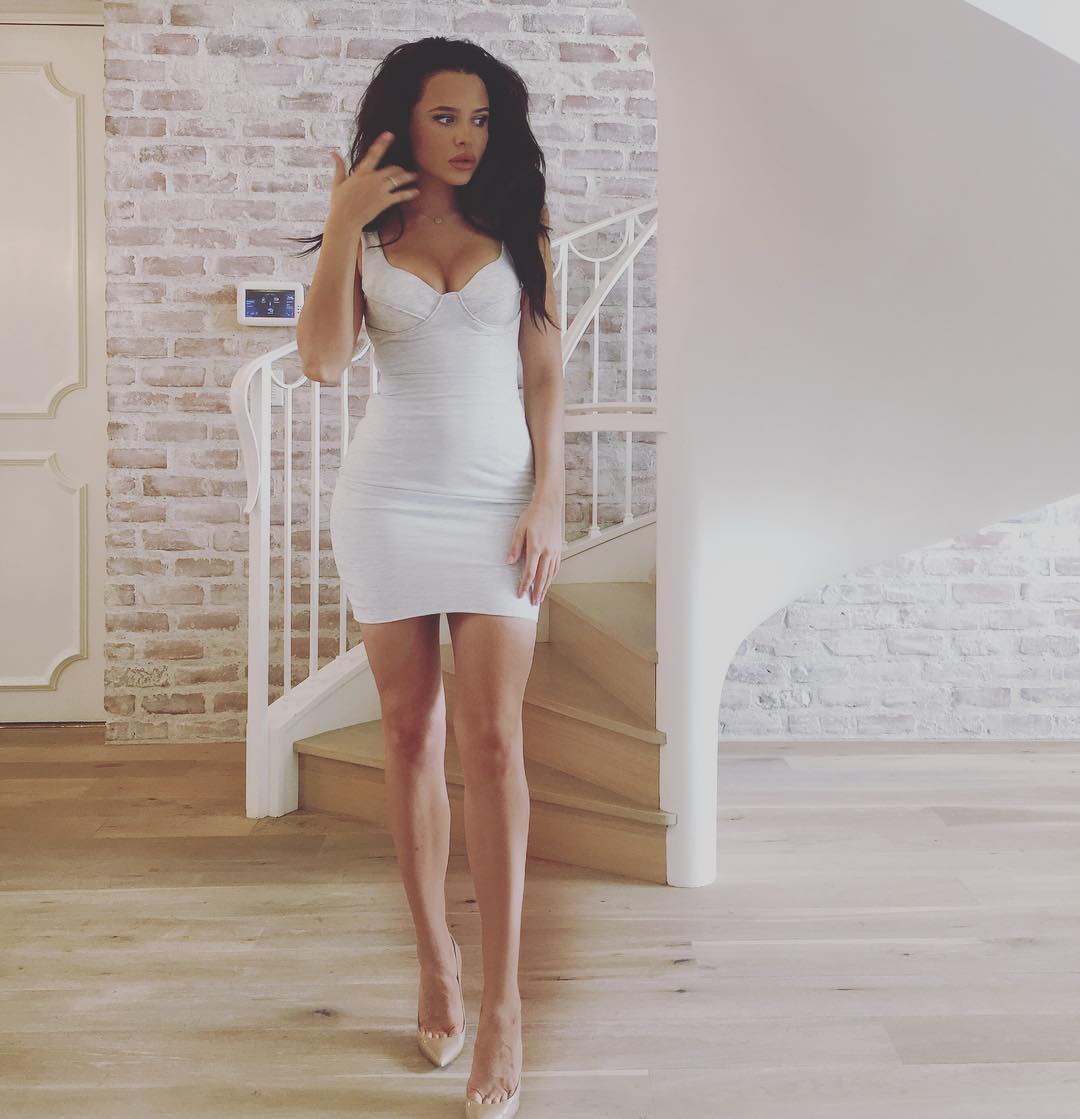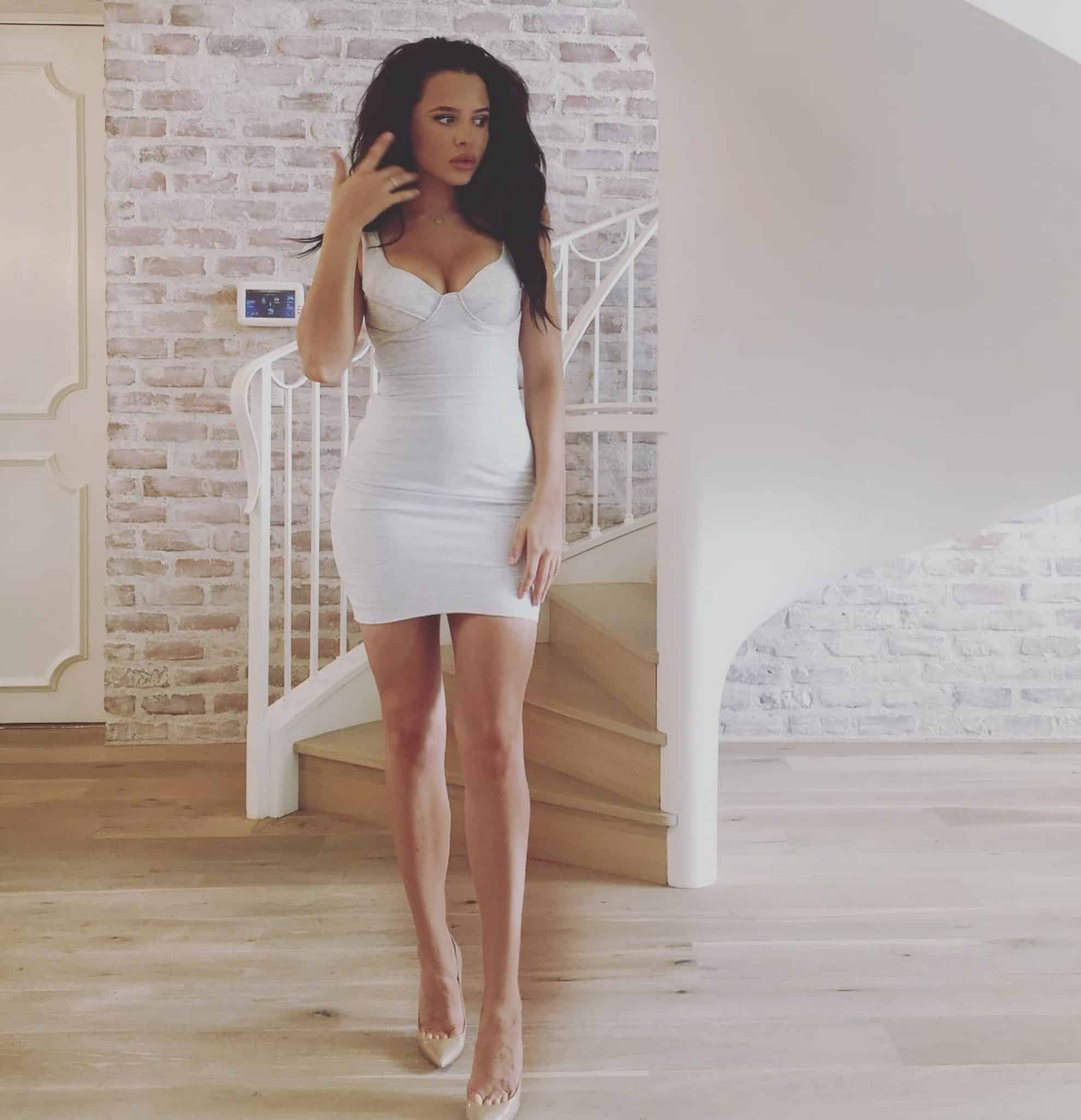 https://www.instagram.com/marateigen/?utm_source=ig_embed
Being young does not stop Mara Teigen's ambition to become a model in the advertisement industry. She has all it takes, from her good-looking features to her incredible fame. She was even featured in Kylie Jenner's "Glosses" video, making her attract more admirers. Presently, Mara has over 846k followers on her Instagram, and this will increase even in the future.
---
5. Emily Garcia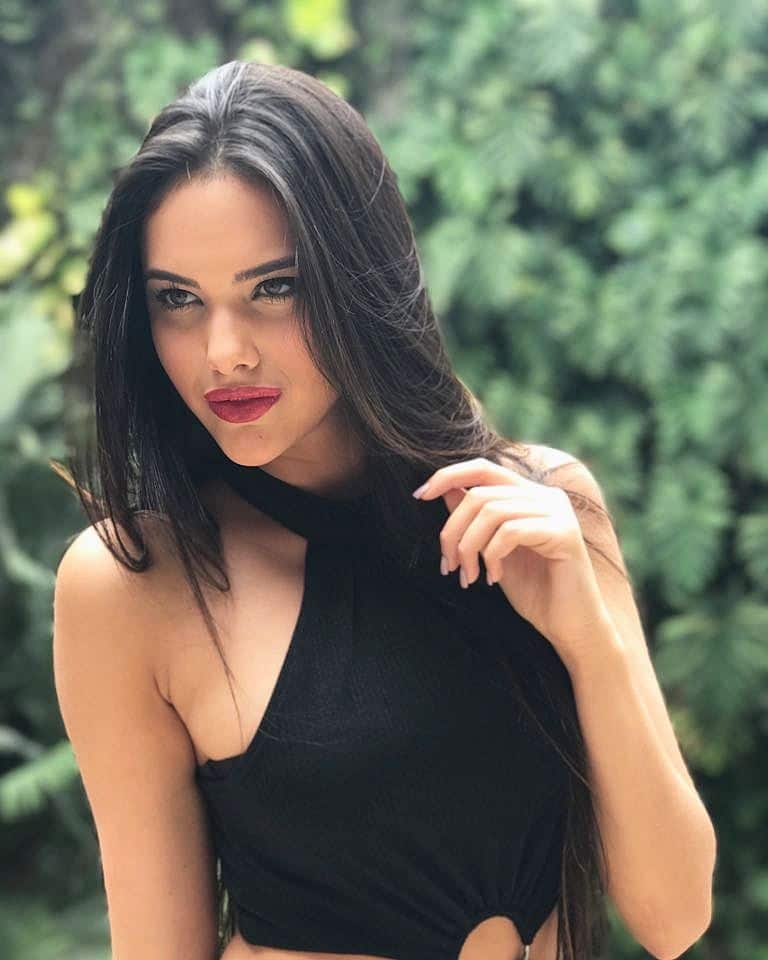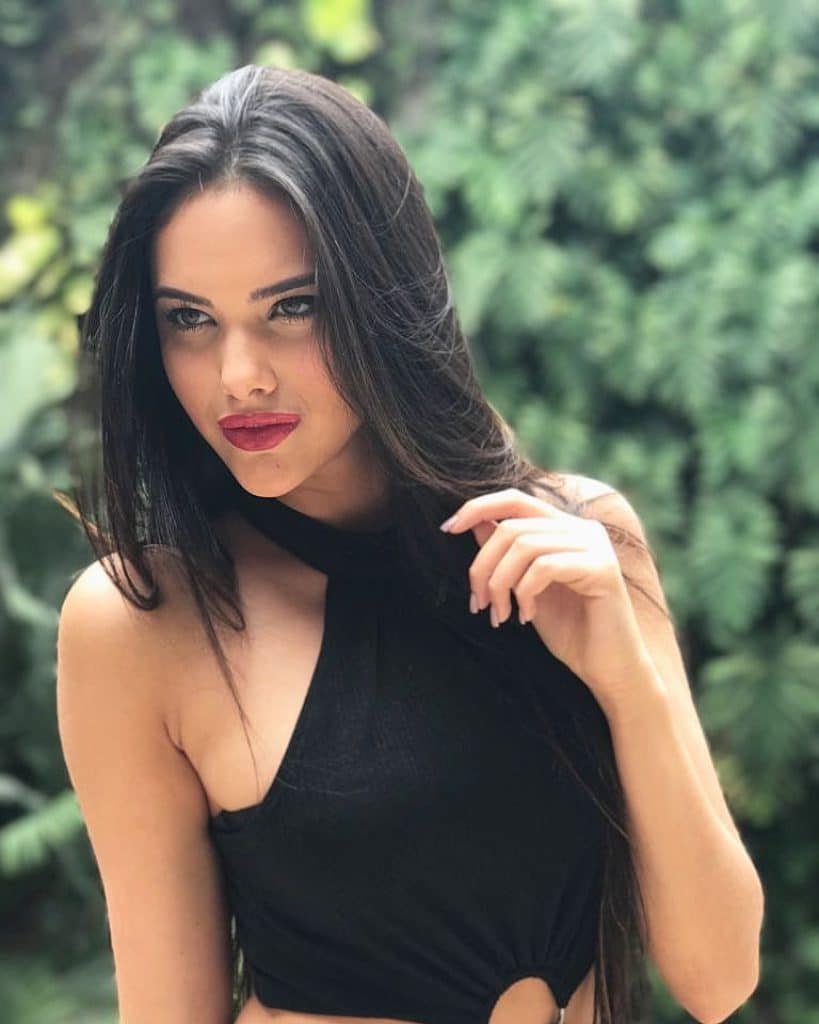 https://www.instagram.com/e_milygarcia/
As a Brazilian-born beauty, model, and a digital influencer, Emily Garcia has worn several pageants and beauty competitions. She has blue eyes, toned face appearance, and a sexy booty that will leave any guy dribbling. You won't find any of her posted photos or videos with less than 200k likes, which is proof that she is a real hottie. With over 4.2 million followers on Instagram, anyone would agree with us that she is one of the hottest girls out there!
---
6. Candice Swanepoel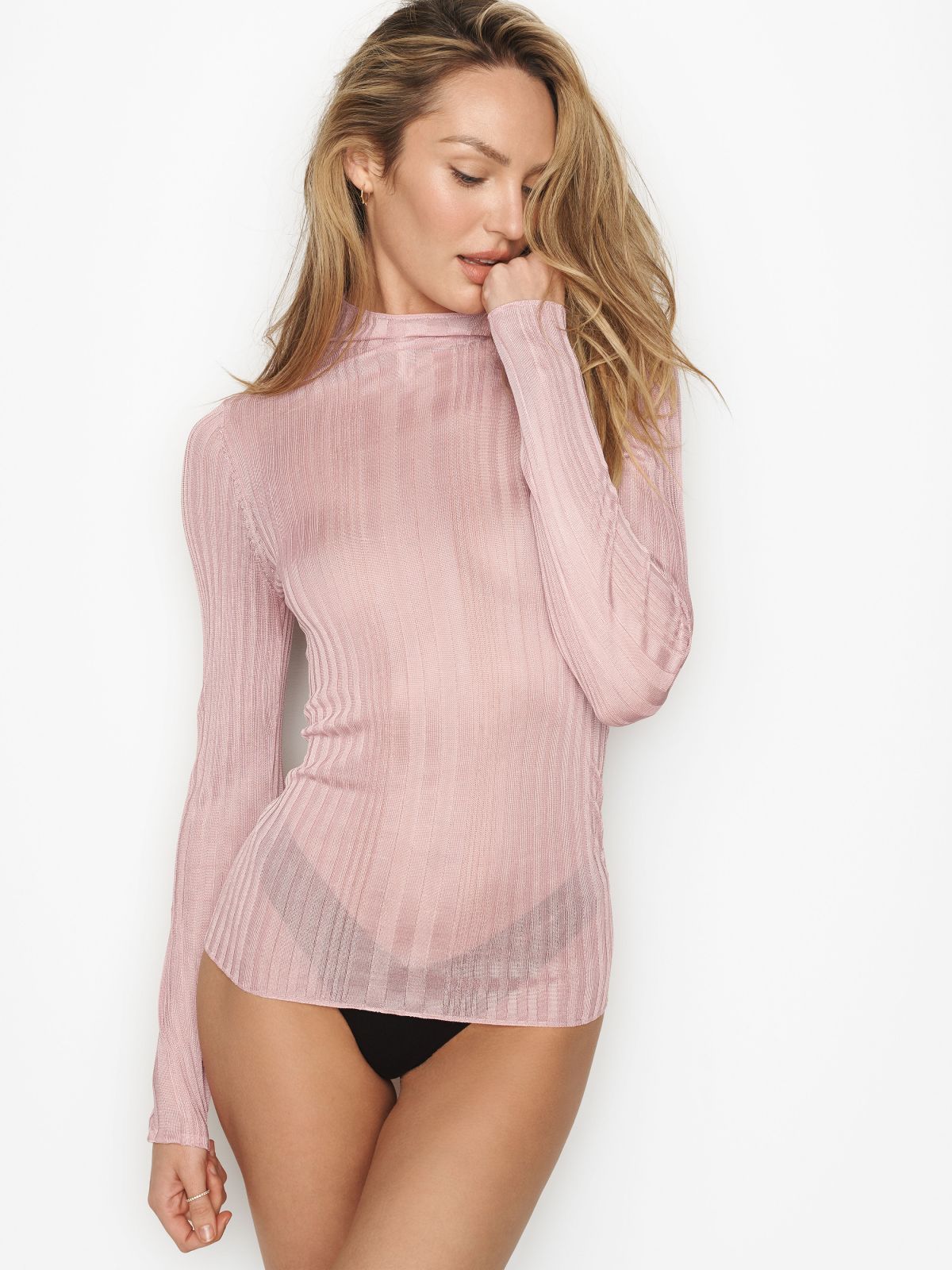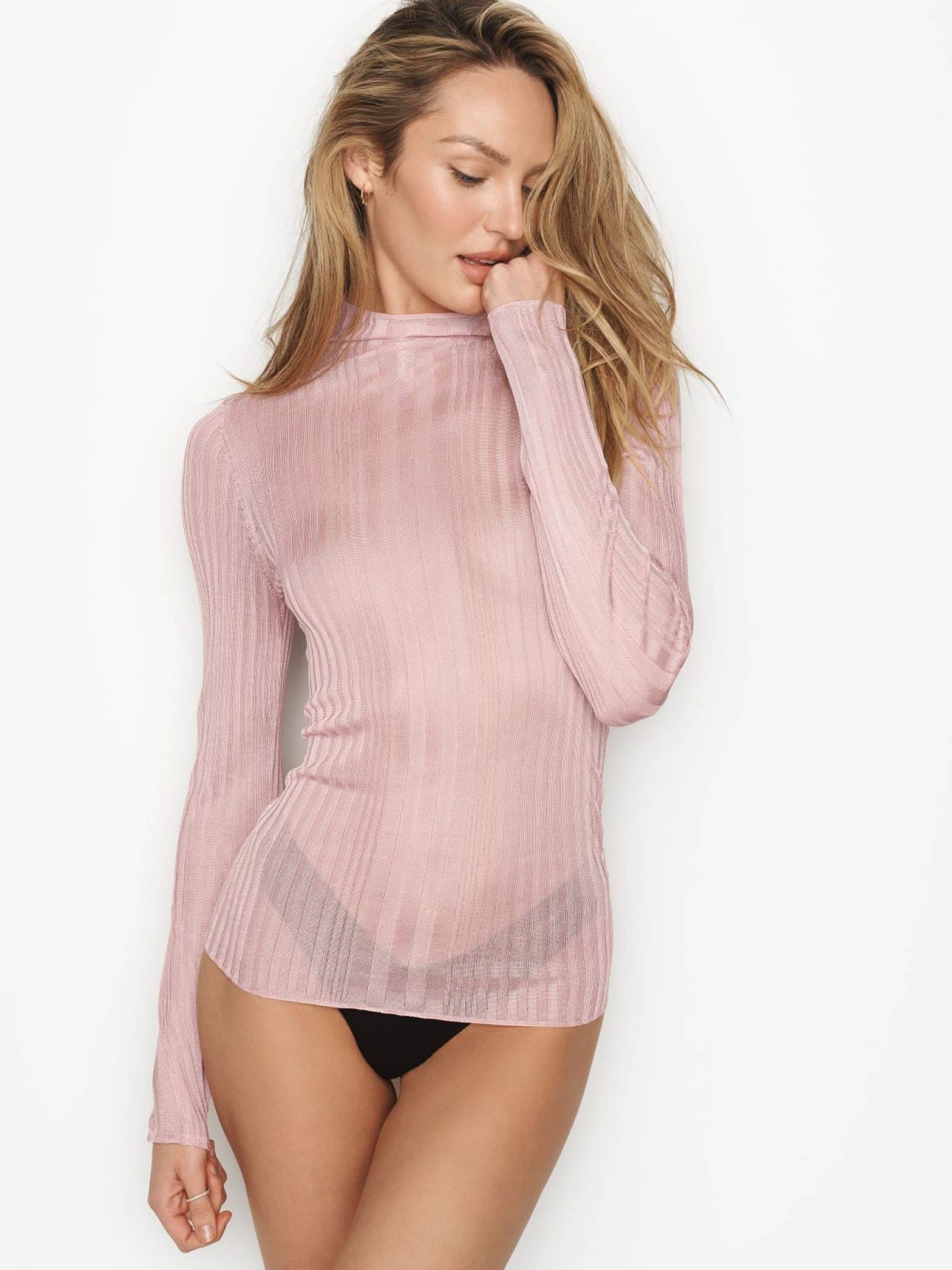 https://www.instagram.com/angelcandices/?utm_source=ig_embed
Candice Swanepoel is a South African top model famously recognized for her work with Victoria's Secret. She is everyone's favorite model on Instagram with over 14.5 million followers. Her poses for the photos are provocative and stimulating making you want to see more. Although she used to only pose for brands, she has recently become an Instagram angel and hottie. If your dream is to become a model, her page is a must follow.
---
7. Arianny Celeste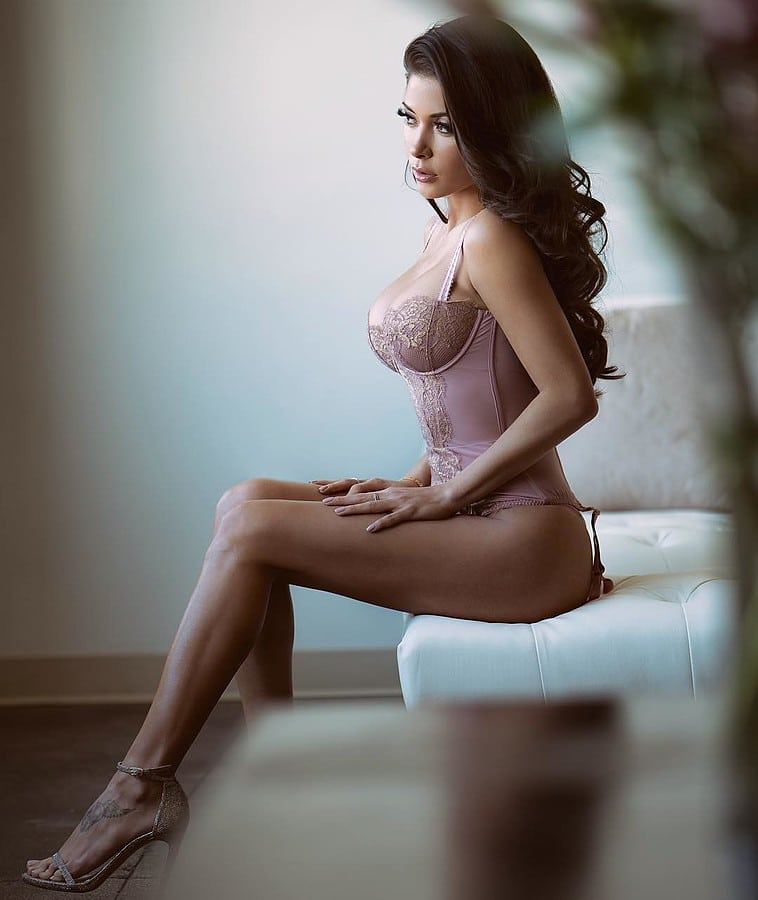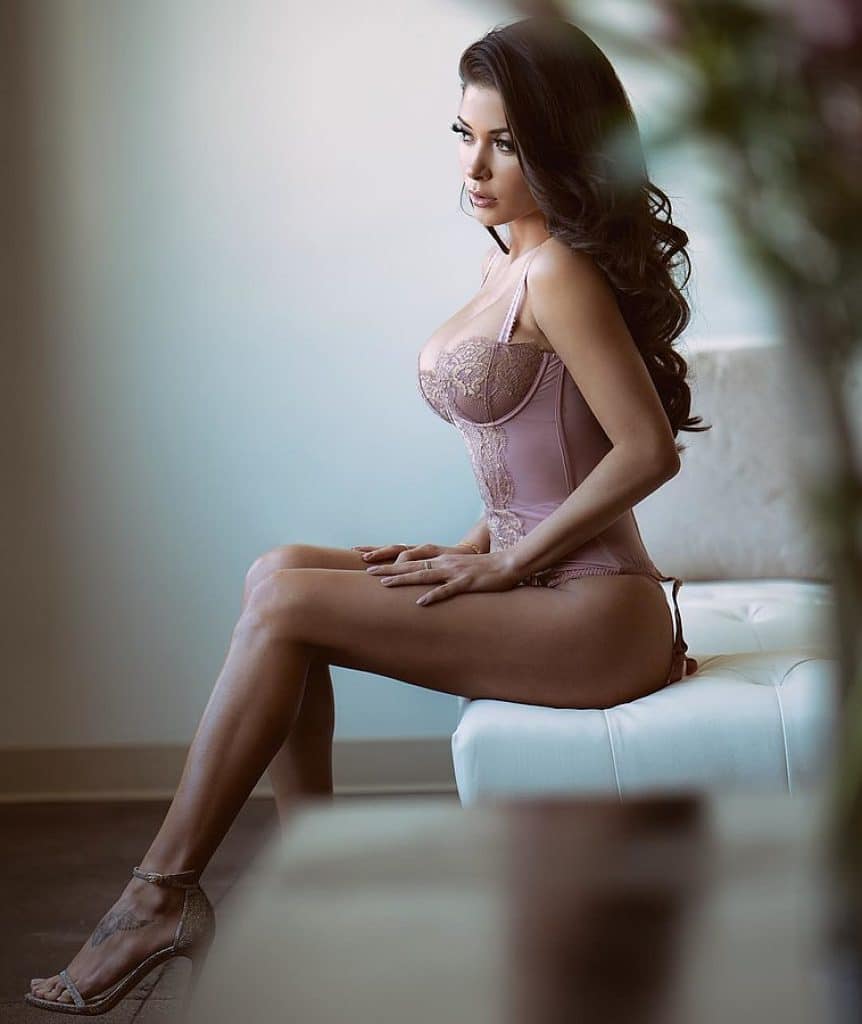 https://www.instagram.com/ariannyceleste/
Even with her current pregnancy status, Arianny Celeste still looks beautiful and hot. Her mama curves look good on her, and everyone would agree she is a stunning one. This hot chic can post any kind of photo and has over 3.2 million fans following her Instagram account. Interestingly, Arianny is a UFC octagon girl, Overhaulin co-host, model, fitness nerd, and host. Not forgetting, she is a lover of bikinis, beaches, puppies, and traveling.
---
8. Cindy Prado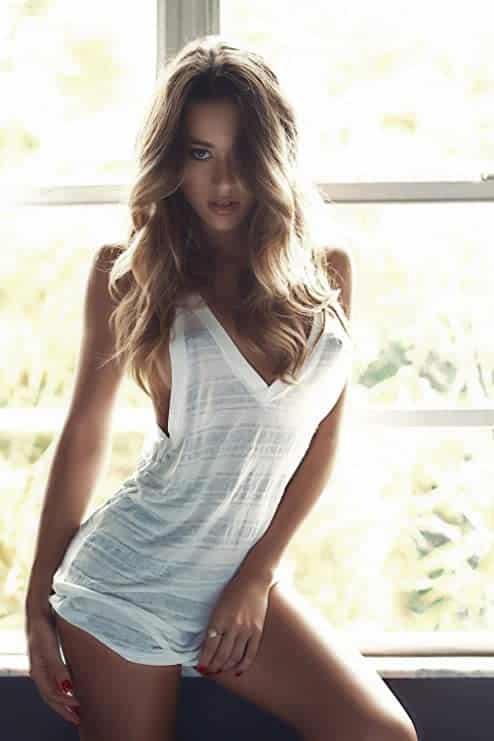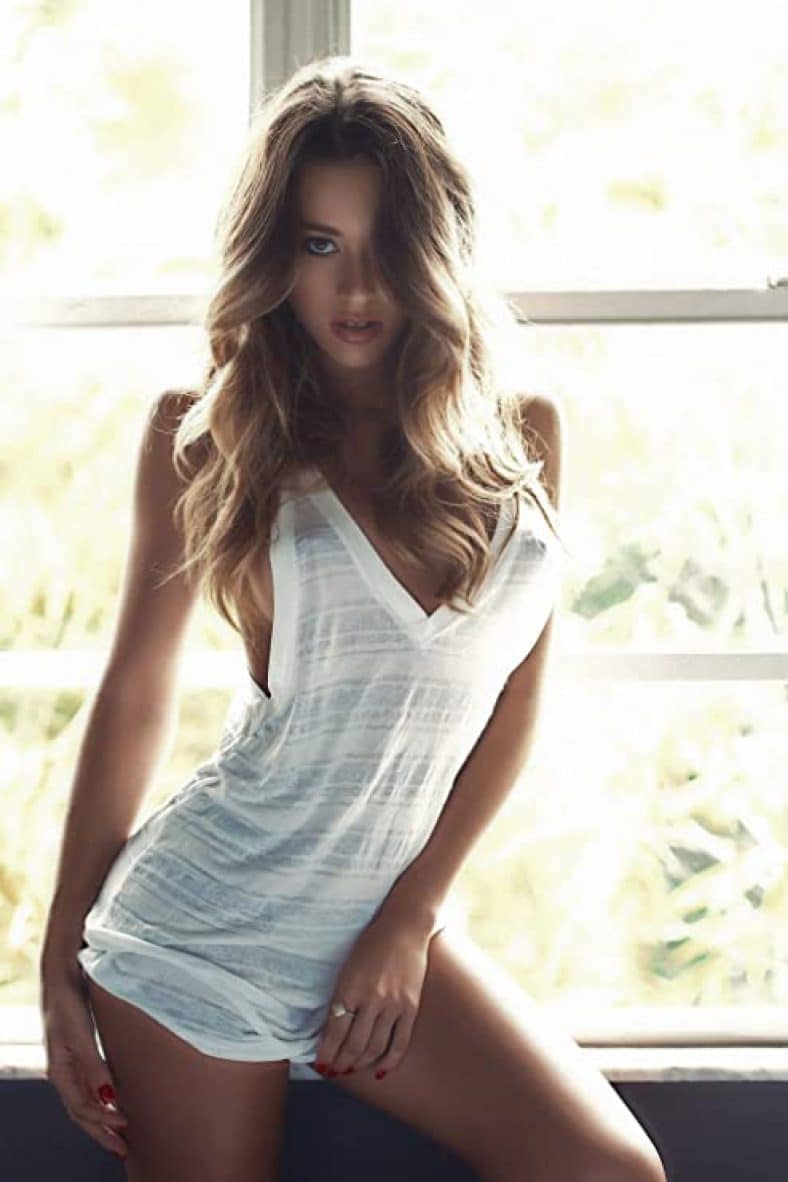 https://www.instagram.com/cindyprado/?utm_source=ig_embed
As a well-known model and blogger, Cindy Prado is one of the hottest girls desired on Instagram. She like sharing the limelight in her photos, as she is often with her group of friends who are also damn fine! Her body is the bikini type, and she knows it. Almost half of her posted photos she is in bikinis. Her brown eyes can attract anyone by just a single stare. Those who follow her Instagram account will certainly agree with us that she is a "too hot to handle" type of girl.
---
9. Danielle Knudson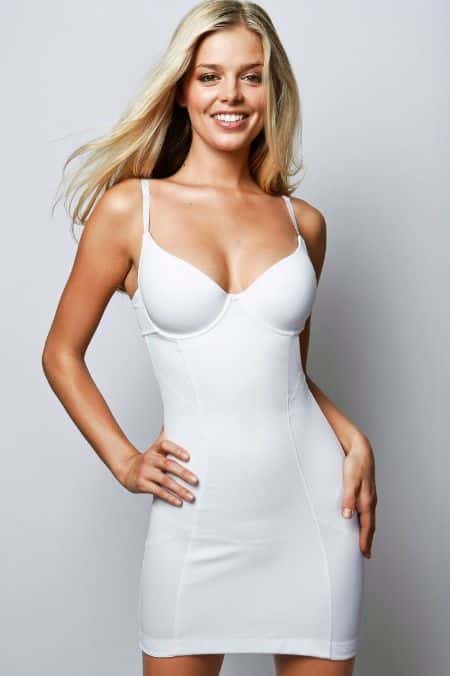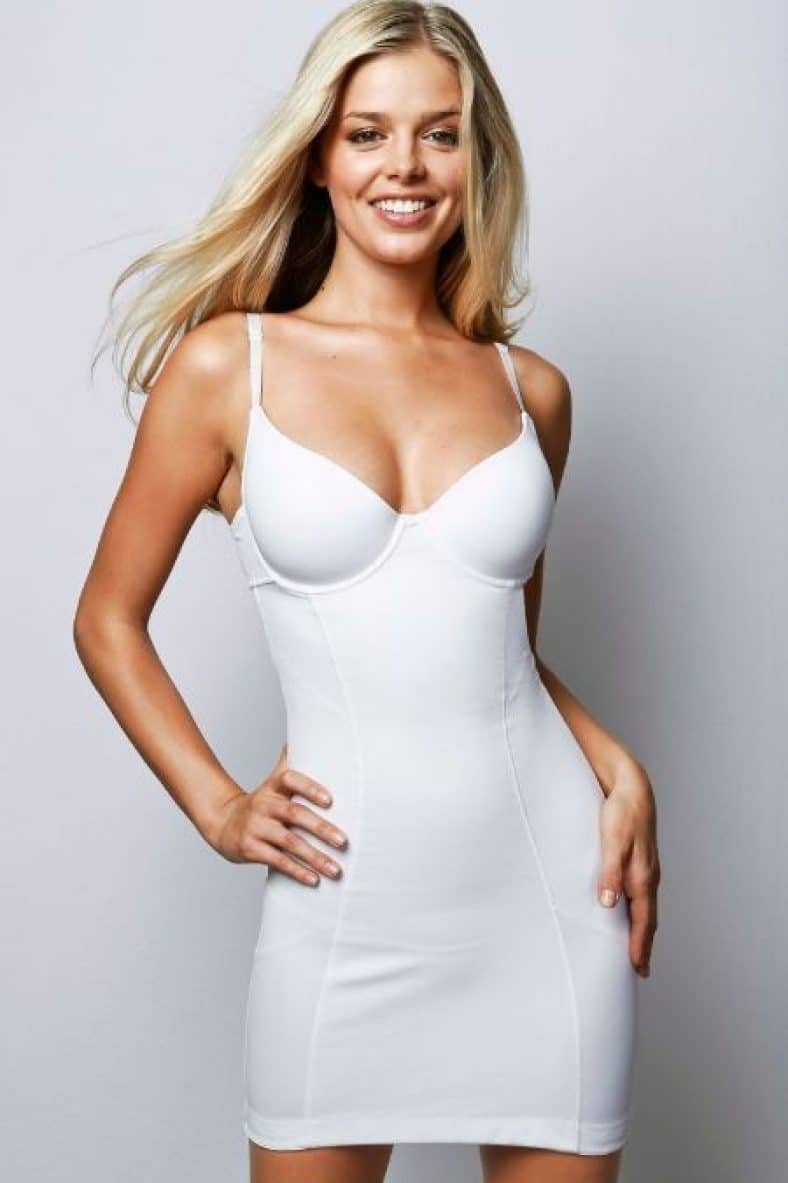 https://www.instagram.com/danielleknudson1/
Danielle Knudson is a Canadian girl with breathtaking looks in front of anyone's eyes. She is tall, and that suits her very well, particularly for a model. You'll find some of her cut walking exquisite videos that are so entertaining. Don't recognize her? No need to worry- Follow her on Instagram to join the hundreds and thousands of fans admiring her prettiness.
---
10. Demi RoseMawby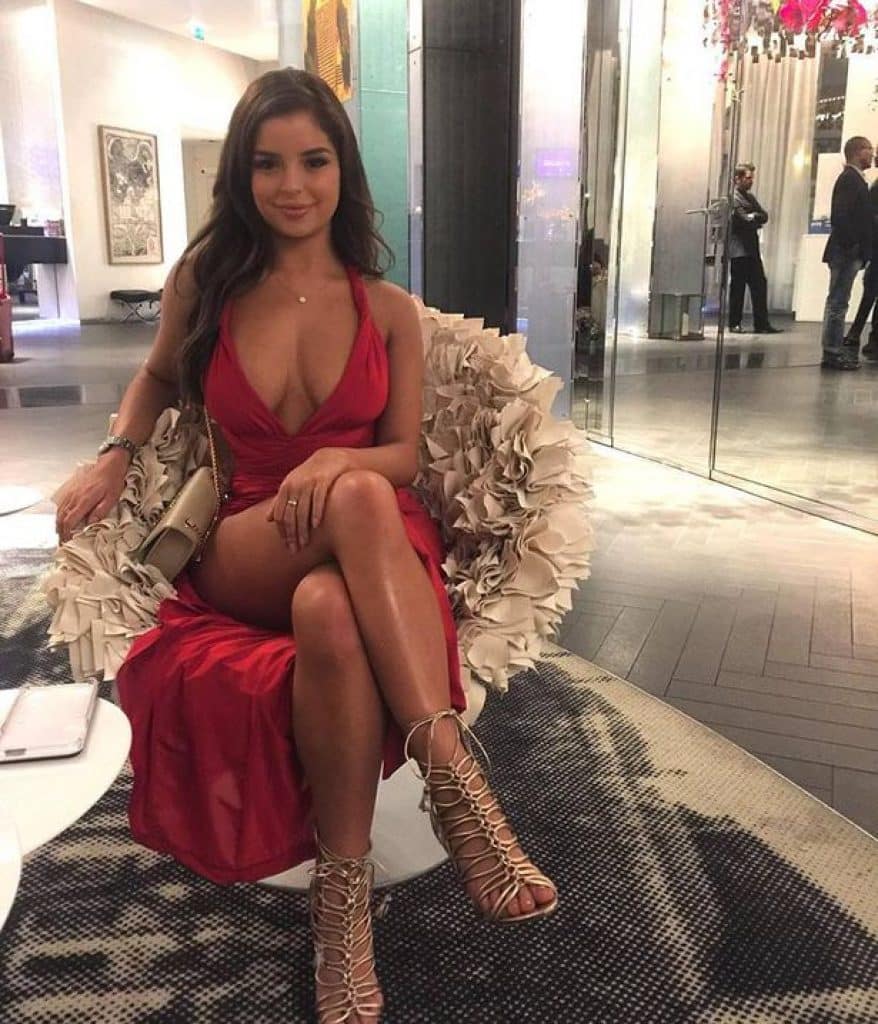 https://www.instagram.com/demirose/?utm_source=ig_embed
In her Instagram Bio, Demi RoseMawby talks about kindness making one the most beautiful individual in the world and that it is one's power. Well, we agree with that! Accepting your looks is so powerful and nobody can ever take it away from you. Learn it from this gorgeous and hottest chic on Instagram. She has over 14.1 million followers, and she often posts pretty photos of her to satisfy her fans.
---
11. Valeria Orsini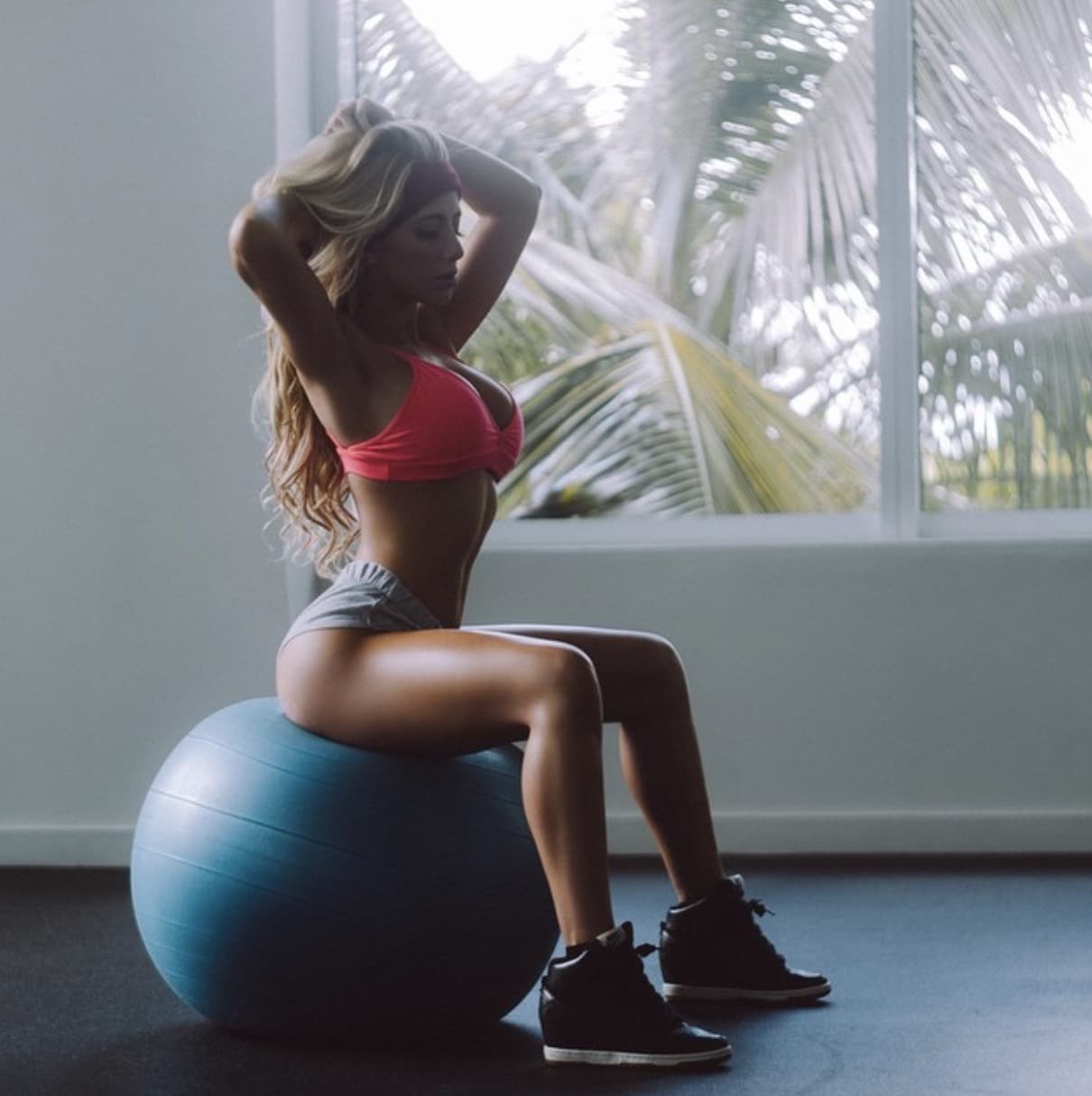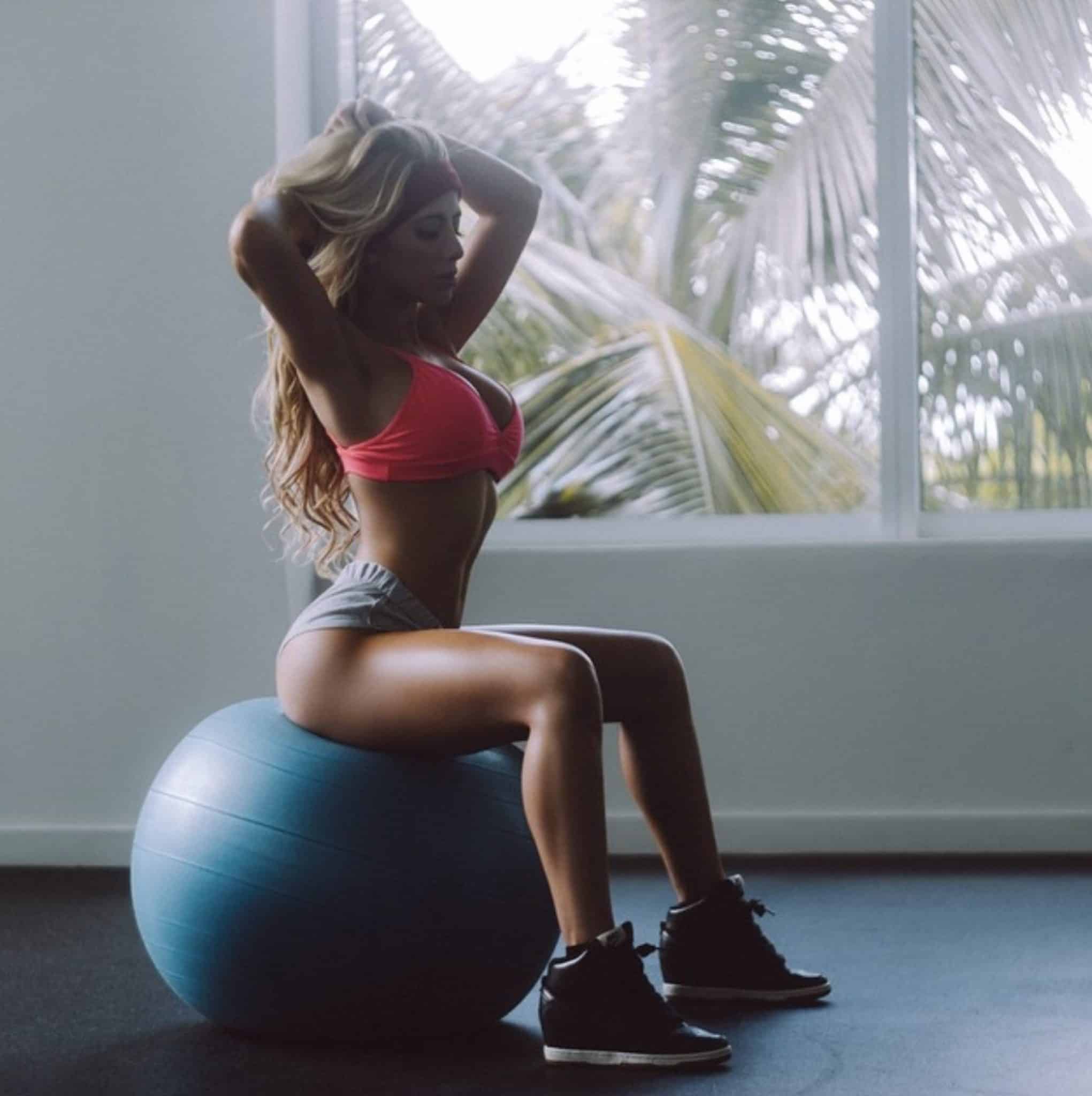 https://www.instagram.com/valeria_orsini/
Aside from her international mix: Italian, Colombian, and Puerto Rican, Valeria Orsini is stunning and hot. She ensures that her 4.2 million-plus followers are well-catered for by regularly posting all kinds of fine-looking photos and selfies. For those of you looking for provoking babes, Valeria is a real definition of hot and sexy. See more for yourself on her Instagram account.
---
12. Anna Nystrom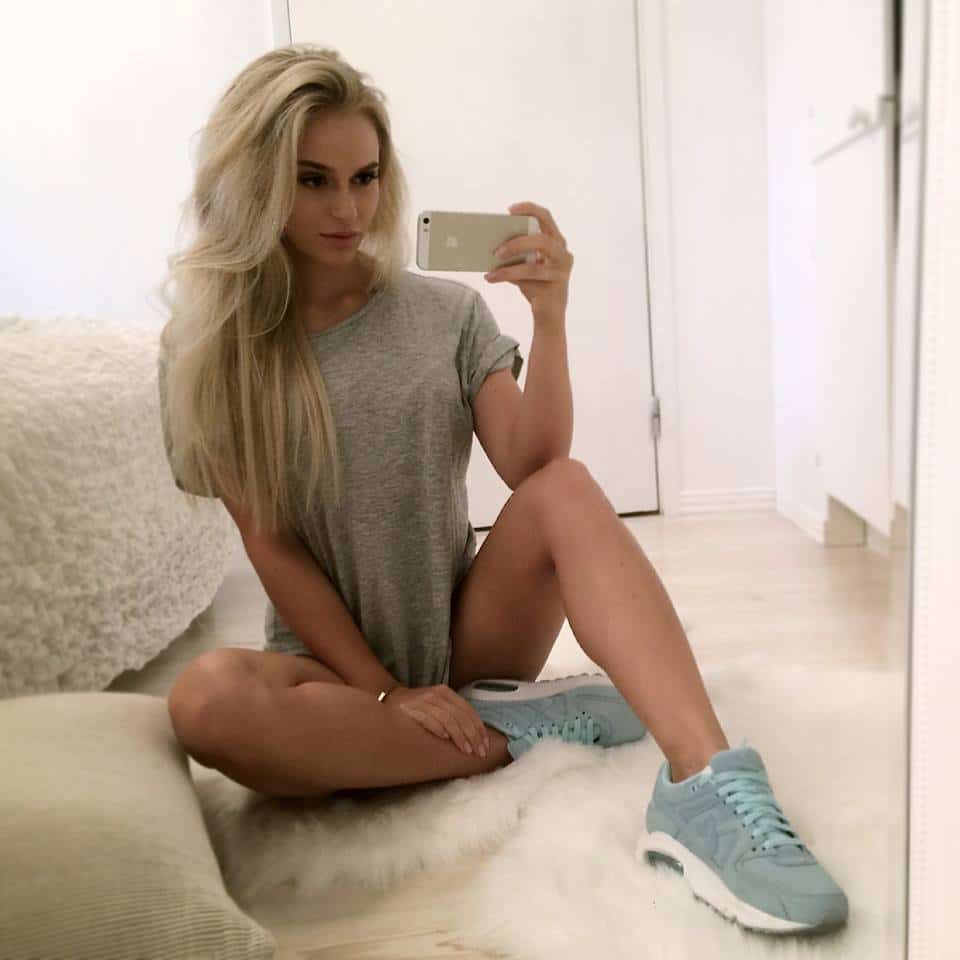 https://www.instagram.com/annanystrom/?utm_source=ig_embed
Anna Nystrom is the hottest girl from Sweden. She loves uploading videos of herself in sports outfit while at the gym. And in most of her photos she like showing her sexy and appealing booty. She also majorly focuses on fitness, health, and lifestyle. Today, her Swedish beauty has 2.2+ followers on Instagram, and this will increase even more.
---
13. Ellie Gonsalves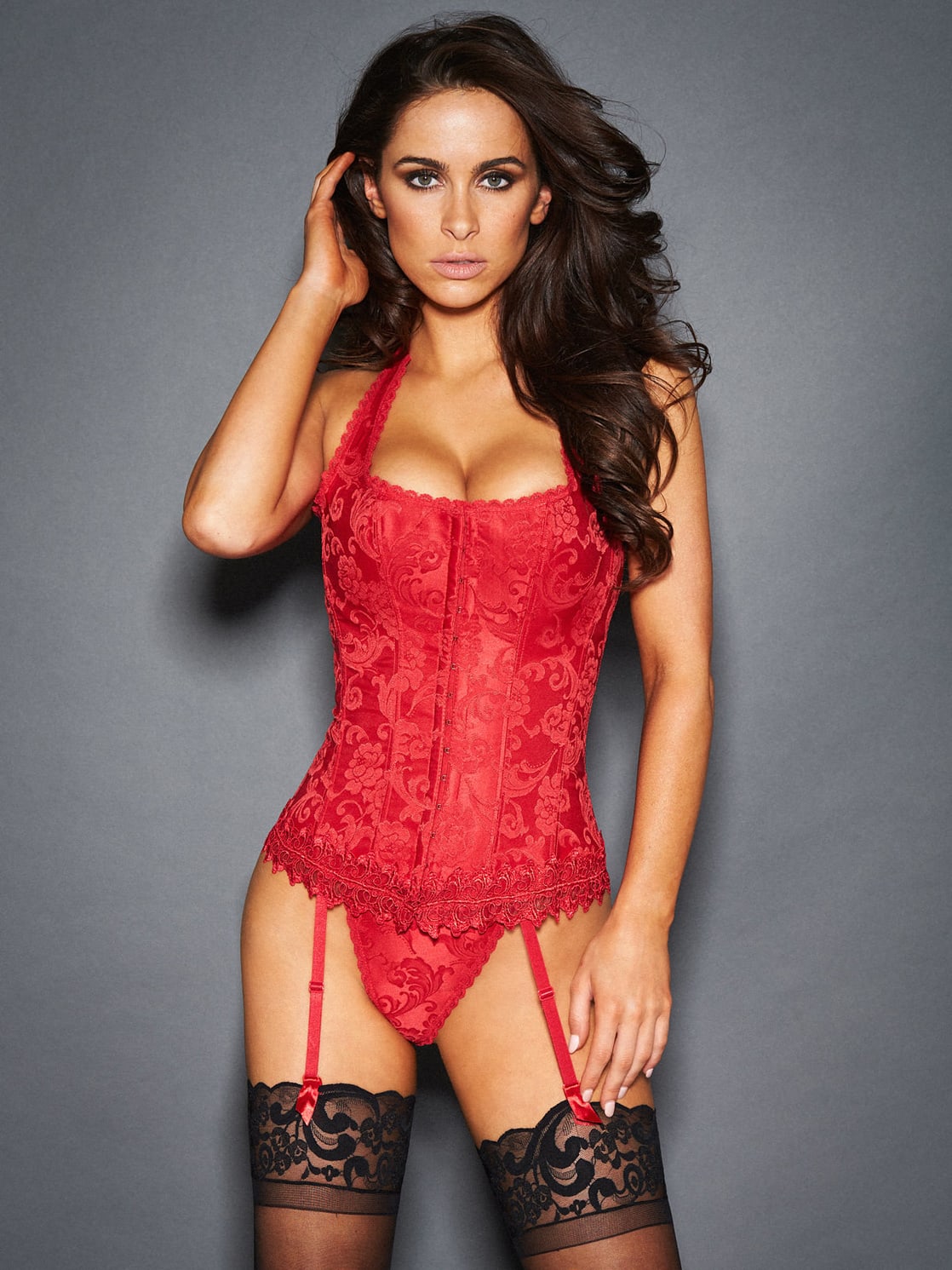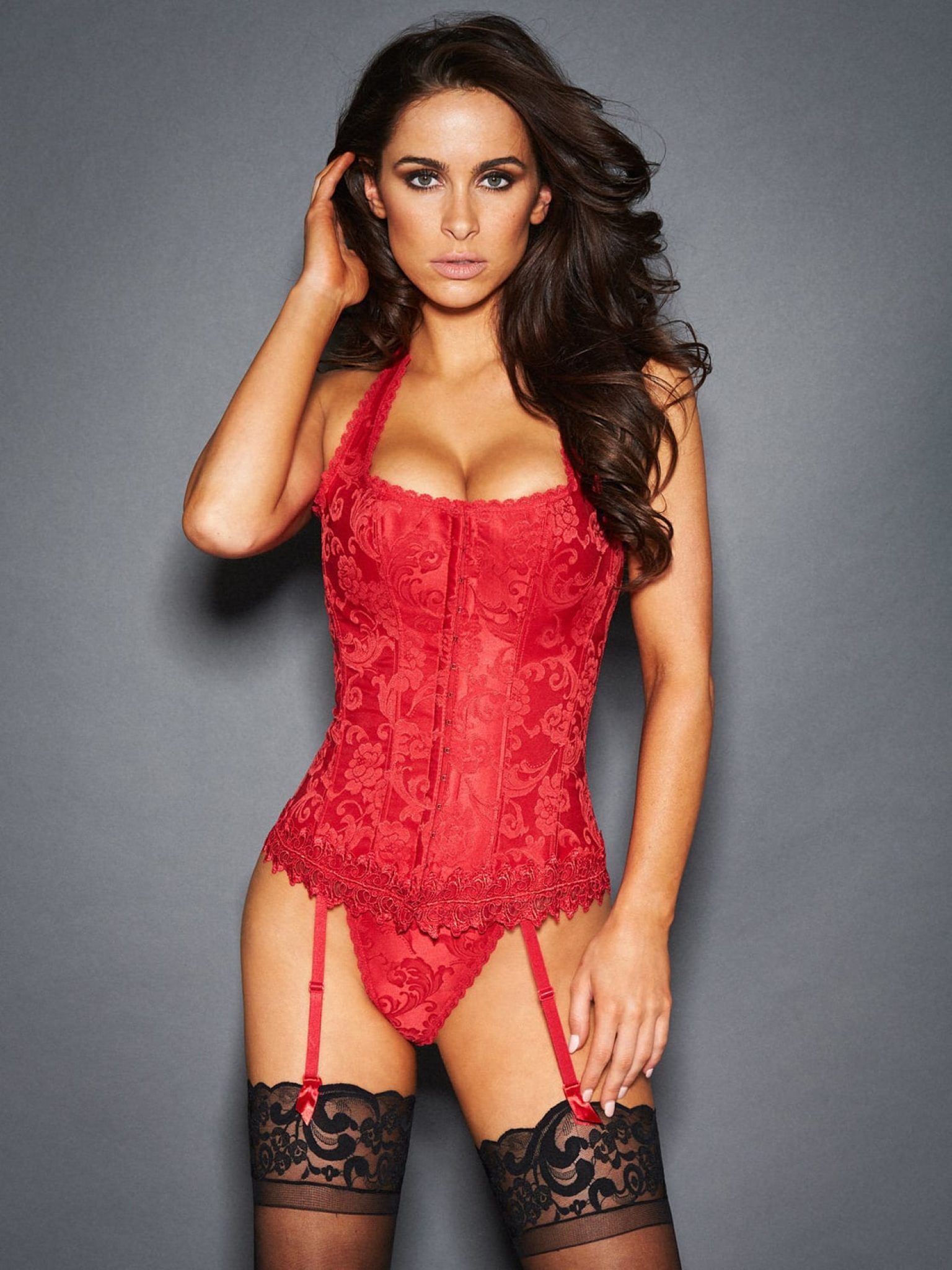 https://www.instagram.com/ellie_gonsalves/
She has all the glamor anyone would be looking for on Instagram's hottest girls. Ellie Gonsalves is a hot model, actress, Wildlife Warriors ambassador, and an incredible swimwear designer. She has over 1.2 million followers loving her numerous sexy photos and videos. Some of the posts you'll find on her Instagram account include modeling shoots, gym tips, and kissy-face selfies. Not mention, her blue eyes are on fire. You should see it for yourself!
---
14. Kelly Gale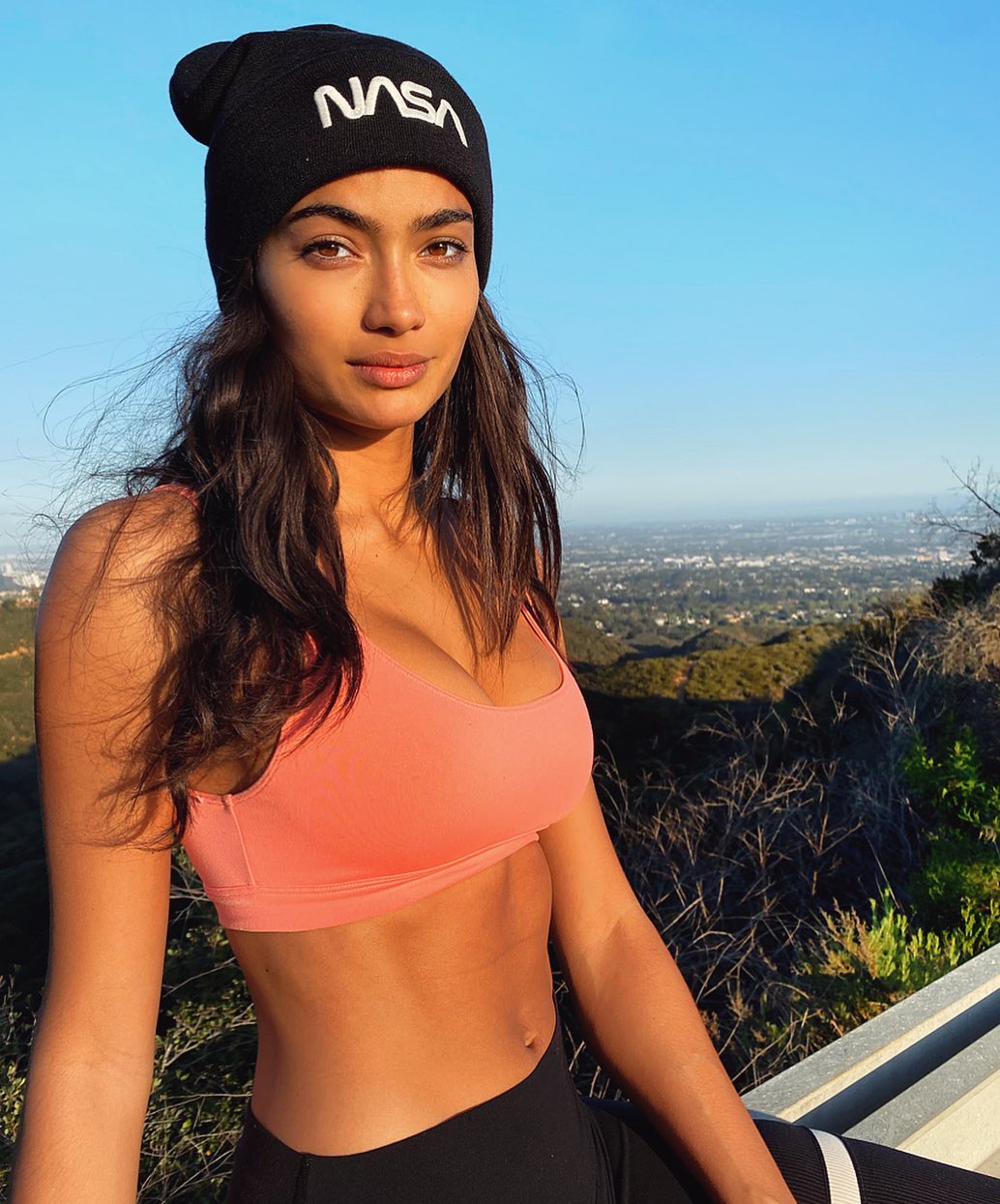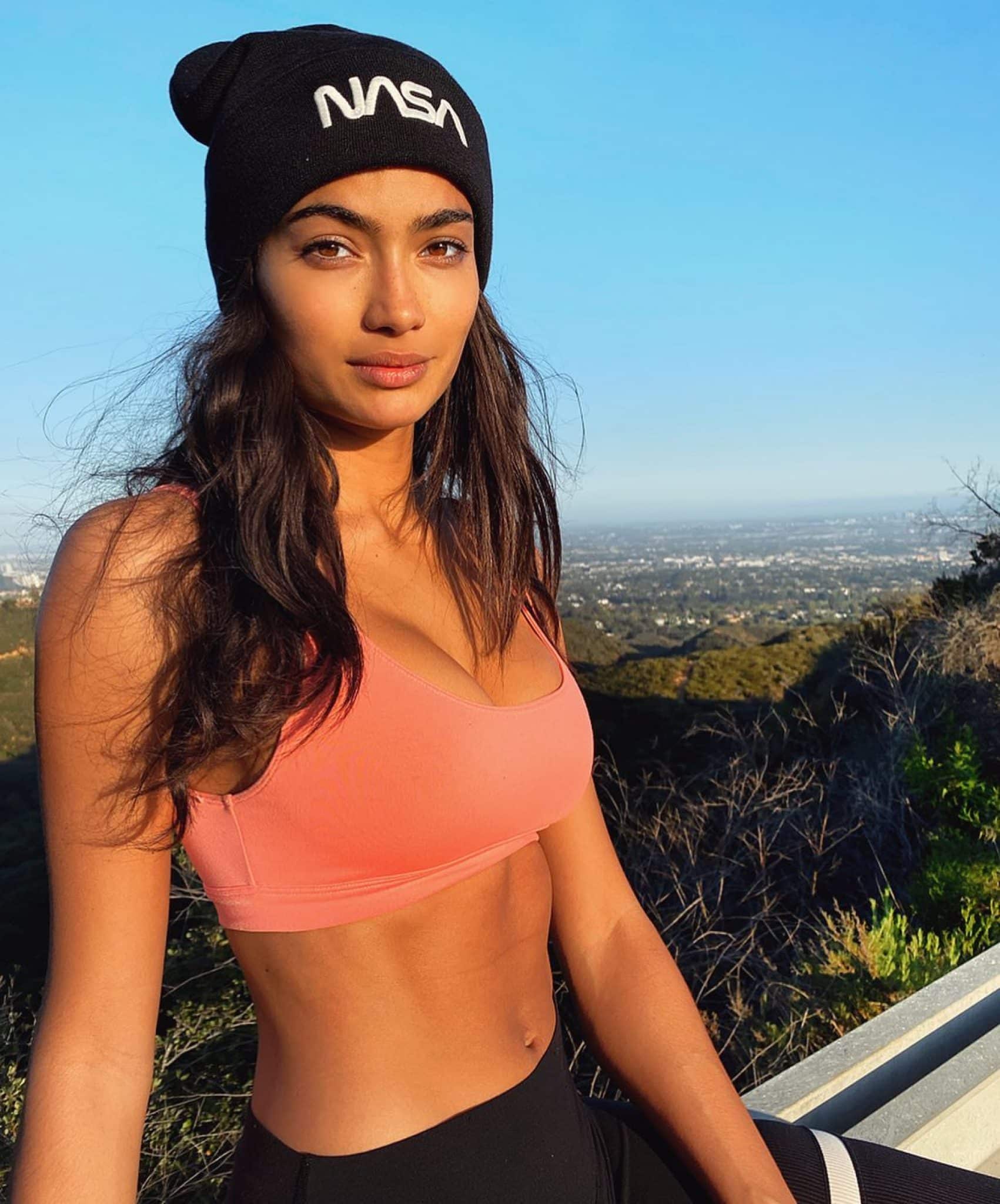 https://www.instagram.com/kellybellyboom/
This stunning model star first appeared in the 2016 Victoria's Secret Fashion show and became the talk of social media. Kelly Gale is a well-recognized Swedish-Australian model of Australian and Indian heritage. With over 1.3 million followers, she is unquestionably hot. On her page, there are over 2000 posts f photos and videos indicating that she loves traveling. Have you run out of beach poses ideas? Follow Kelly to see all the freaky postures you need.
---
15. Alana Blanchard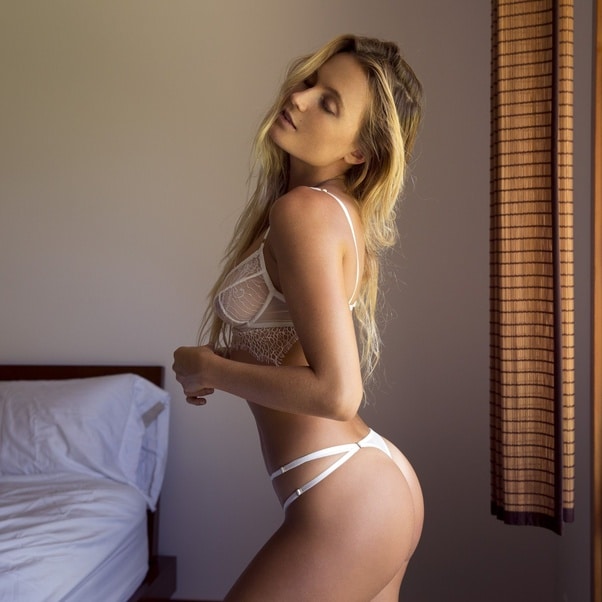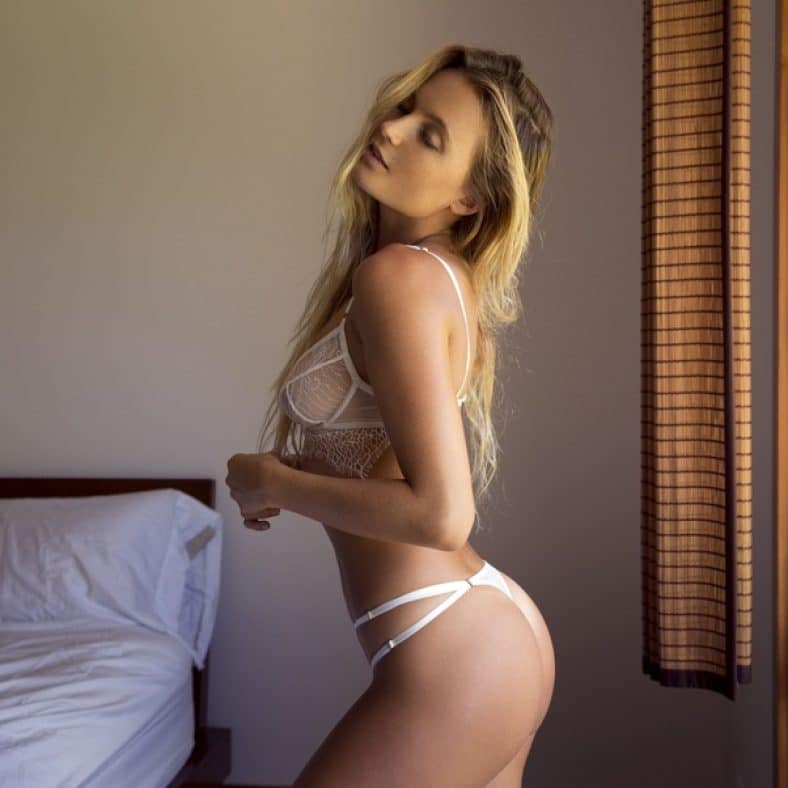 https://www.instagram.com/alanarblanchard/
Not only is she among the hottest girls on Instagram, but Alana Blanchard is also a professional American bikini model and surfer. She is a mother, a lover of animals, and working out never misses in her routine. She is also known for designing fantastic Rip Curl bikinis. Being a surfer chic has generated her 1.8 million followers on Instagram. After all, who doesn't love to see pretty girls surfing on the sea? We all do!
---
16. Yovanna Ventura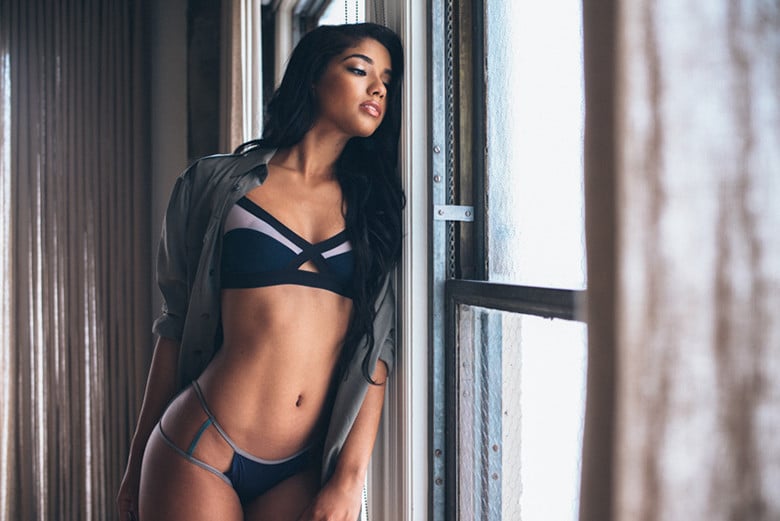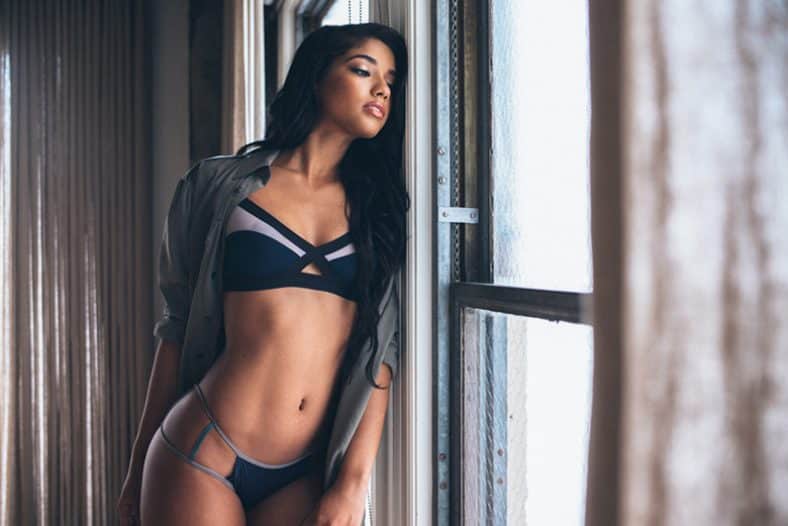 https://www.instagram.com/yoventura/?utm_source=ig_embed
Ventura has over 5 million Instagram followers, suggesting that she is a real hottie. She seems to be a sporty girl because in most of her posts she is wearing sexy sporty outfits exposing her good-looking body. For every photo and video that she posts, she receives thousands of comments and likes. She is also an actress, health, and fitness enthusiast. There is so much about her personality that is interesting, so, don't miss out! Check her Instagram account to know her more.
---
17. Erika Gray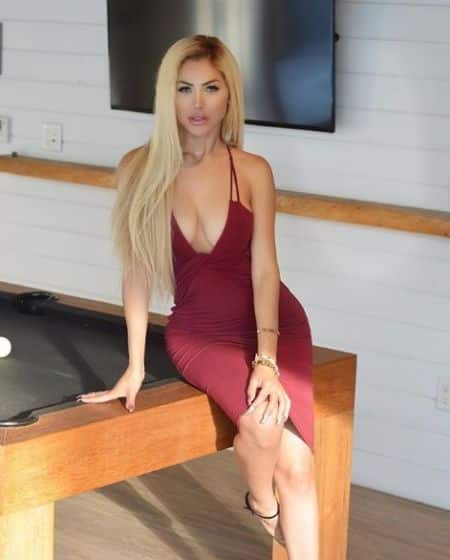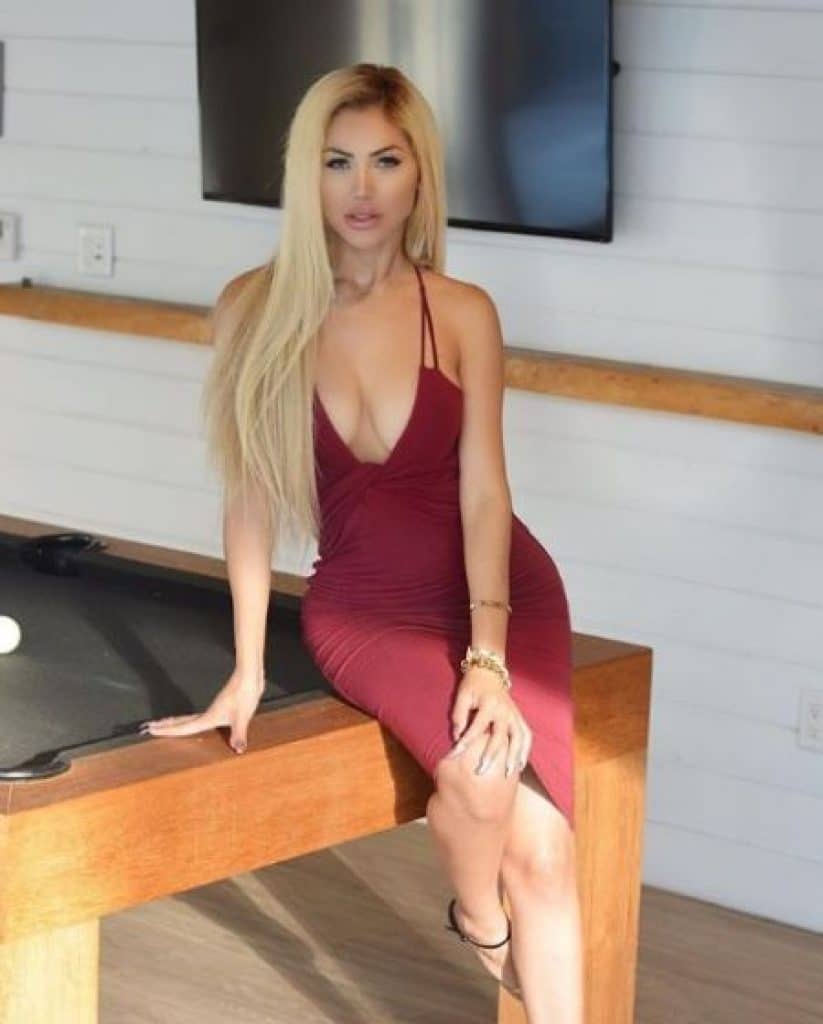 https://www.instagram.com/misserikagray/
This German and Brazilian girl is triangular, speaking Spanish, Portuguese, and English. She has a well-developed bust that will catch your attention on a single stare. Erika Gray is a model at Bang Energy elite with over 2.2 Million followers on her Instagram account. You'll find her frequently posting extremely beautiful and attractive pictures of herself wearing sporting sexy lingerie. Curious to see more of Erika's stylish beauty? Her Instagram page is a click away!
---
18. Haylie Noire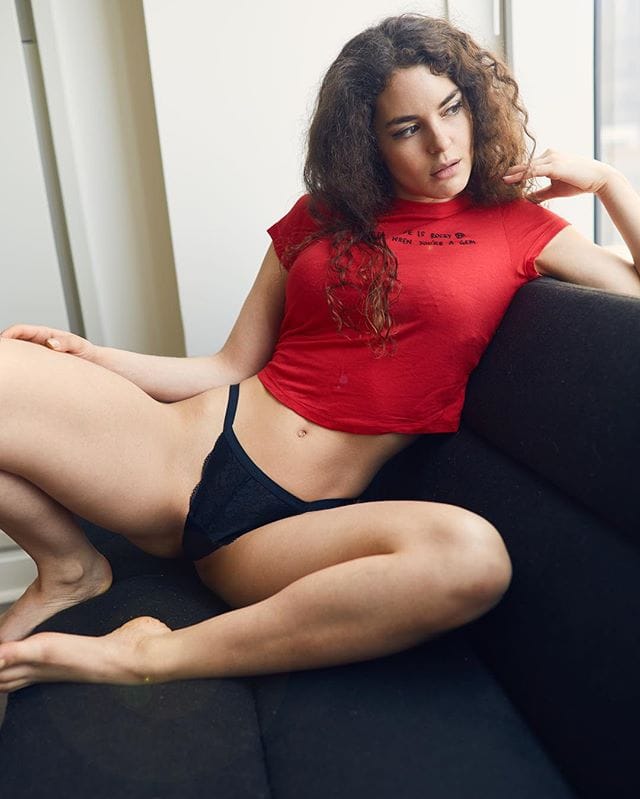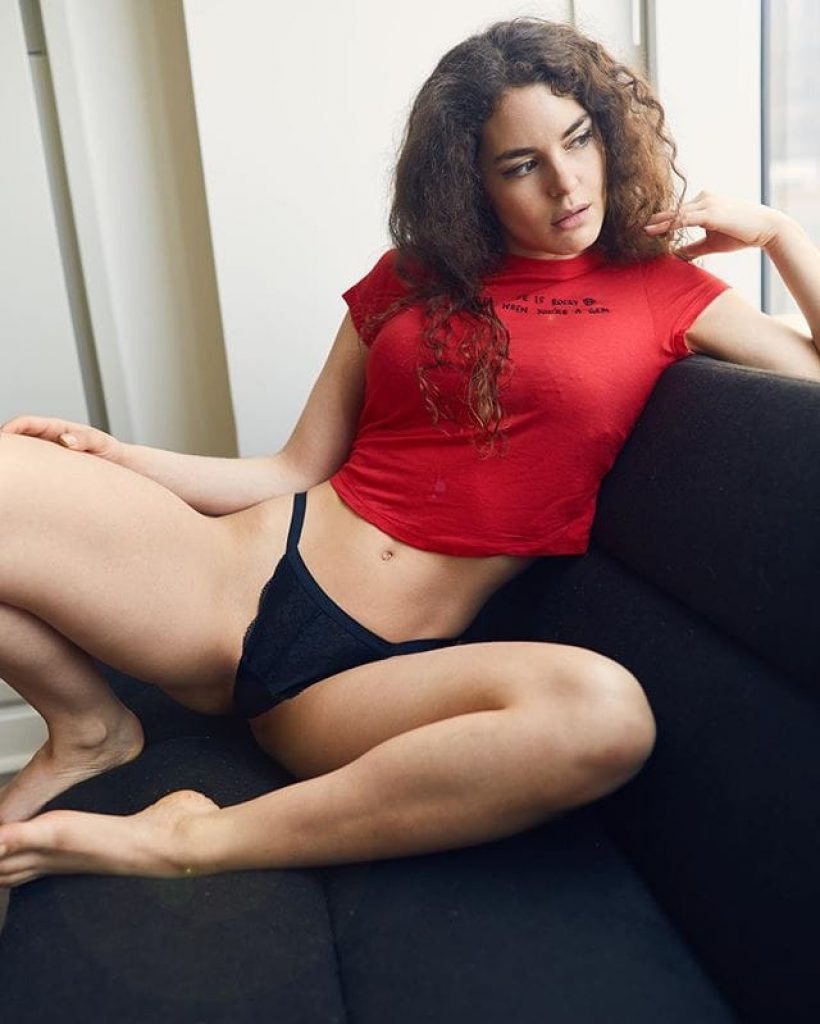 https://www.instagram.com/haylienoire/?utm_source=ig_embed
Although she doesn't have a million following, Haylie Noire is ranked among the top hottest girls on Instagram for her alluring looks. She currently has 489k followers and the number is likely to accumulate with time as people get to notice her sexiness. She is a lover of fitness, as clearly illustrated by her top-notched body. For those looking for bootylicious hotties, Haylie is not a bad one to follow.
---
19. Nina Agdal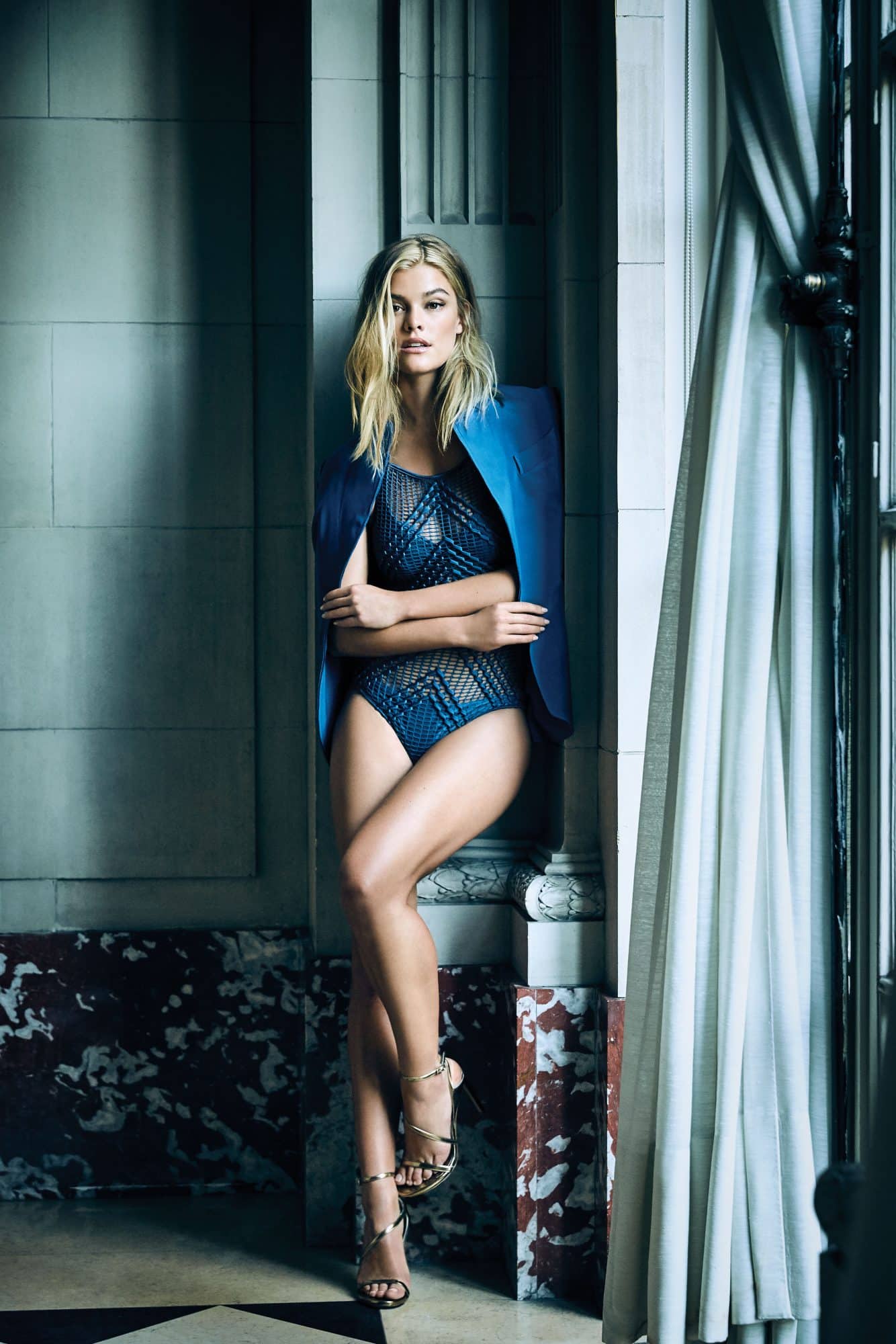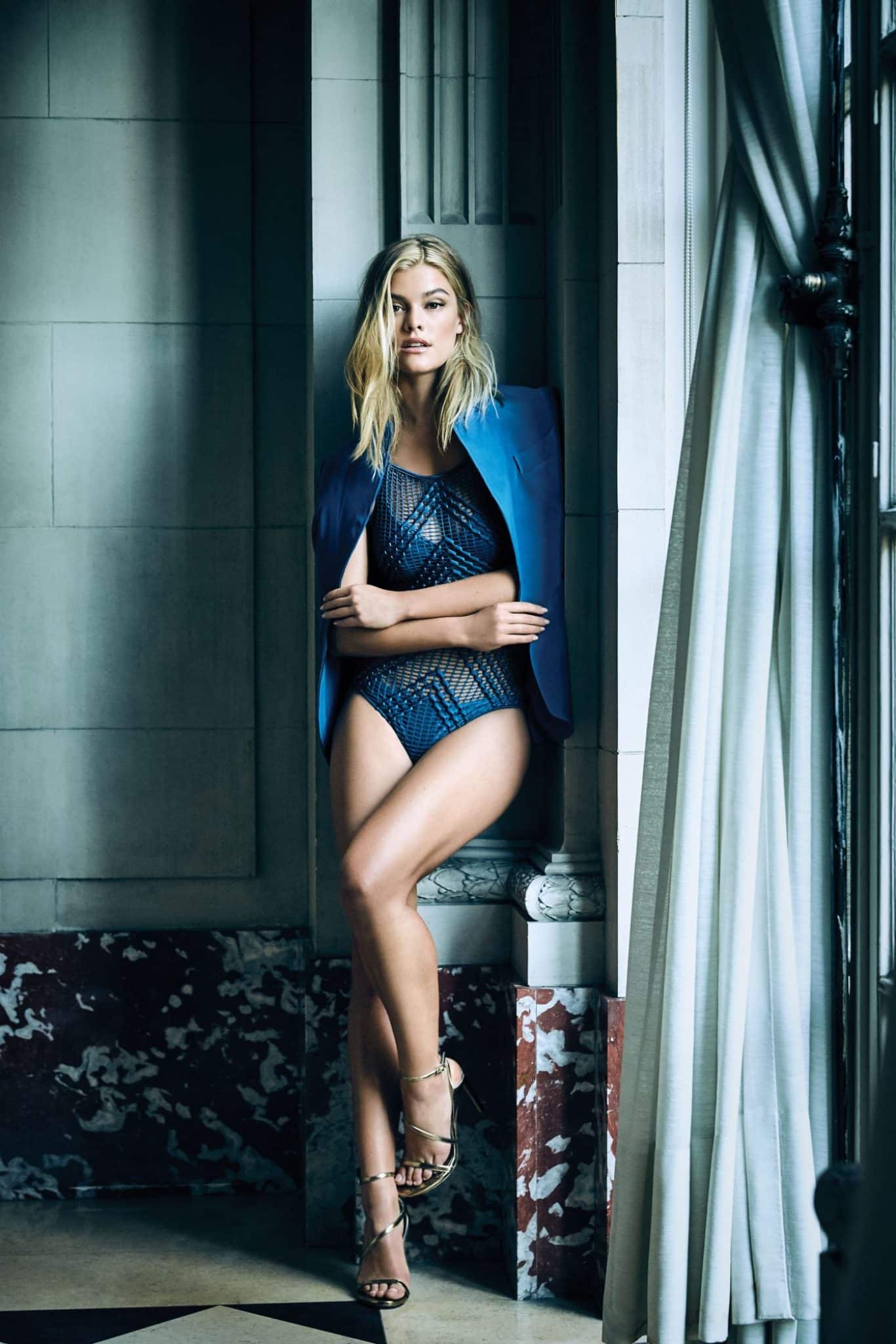 https://www.instagram.com/ninaagdal/
Nina Agdal is a good-looking bikini babe focusing on nutrition, health coaching, and fitness. She might be familiar to your eyes if you have seen the prominent Carls Jr commercial- where she is in a bikini, having a bite of a hamburger on the beach. You're not mistaken, that's her. It is probably the reason she has 1.6 million followers on Instagram.
---
20. Dannie Riel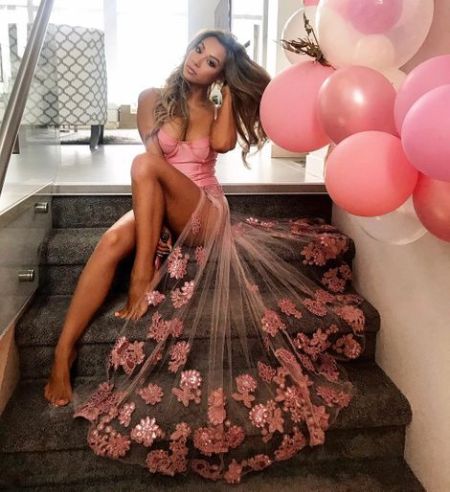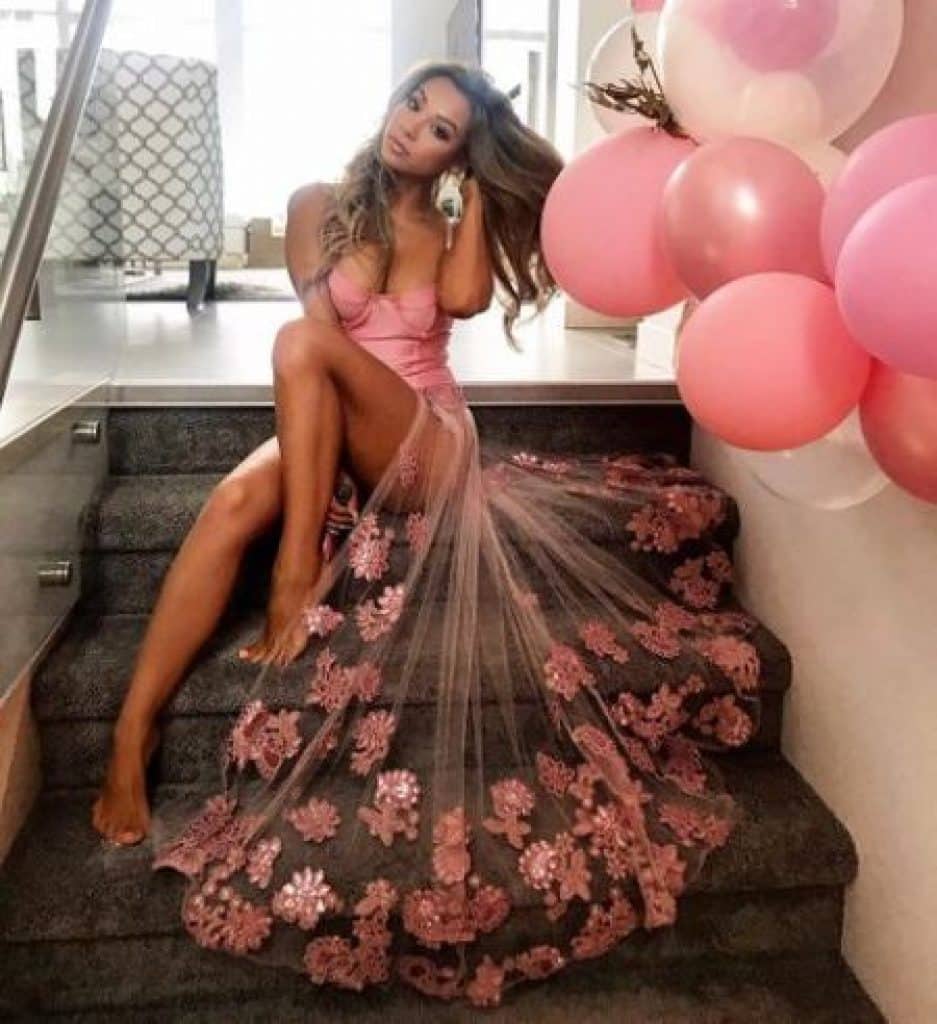 https://www.instagram.com/dannieriel/
With a recently given title "Sexiest Asian Girl on Earth," no one can deny that fact. Dannie Riel is a lovely Canadian model and a daughter of French and Chinese parents. Her prettiness is noticeable from her many Instagram posts. If you would like to see Dannie's epic photos and spectacular looks, her Instagram account is open for you. She has 1 million+ followers and rising!
---
21. Kendell Jenner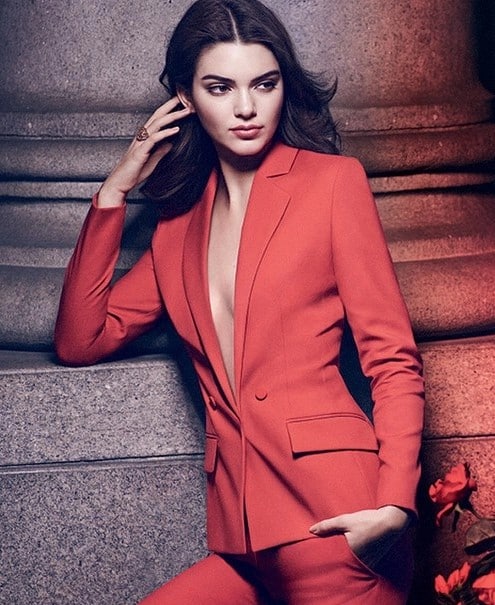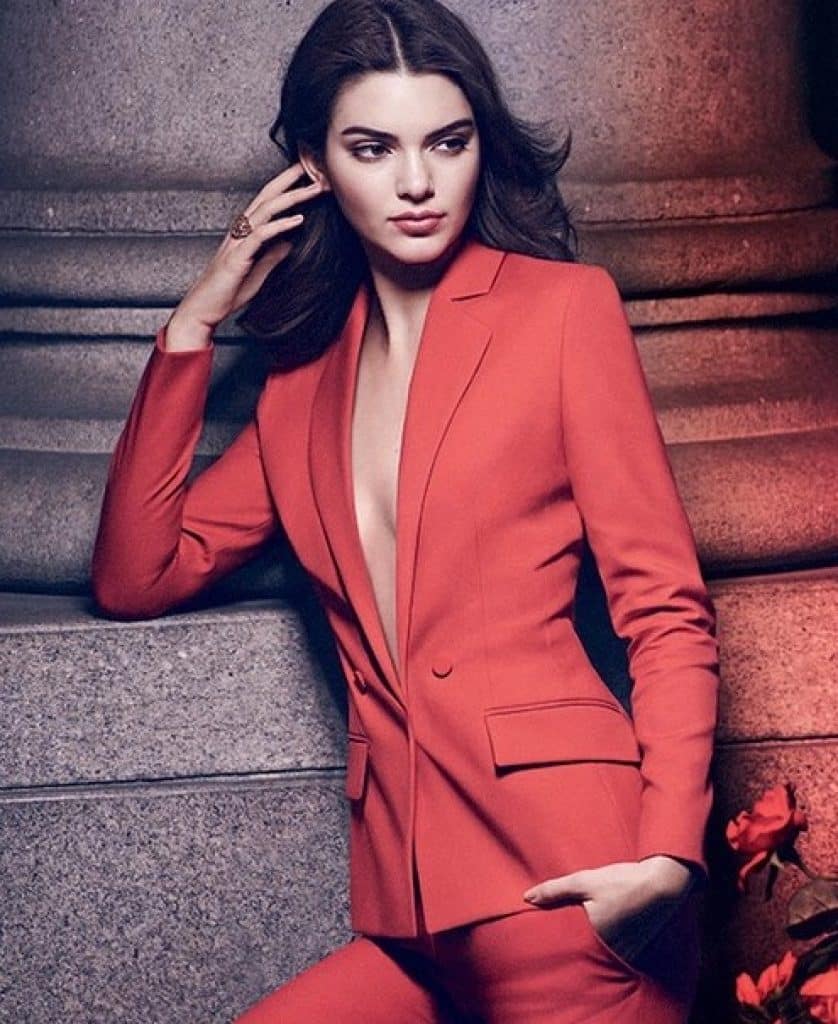 https://www.instagram.com/kendalljenner/
Kendell Jenner is a Kardashian social media personality with the biggest follower base on Instagram, amounting to over 255 million. This is bigger than even the total population of smaller countries worldwide.
She is the hottest girl you would ever wish to meet on Instagram. Because of her beauty and body shape, she can command up to $400k for a single Instagram post. Thus looking at it sets a benchmark for all aspiring Instagram influencers. She is just a click away @drink818.
---
22. Bella Hadid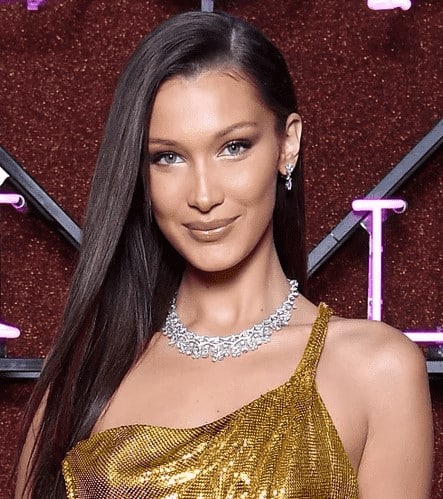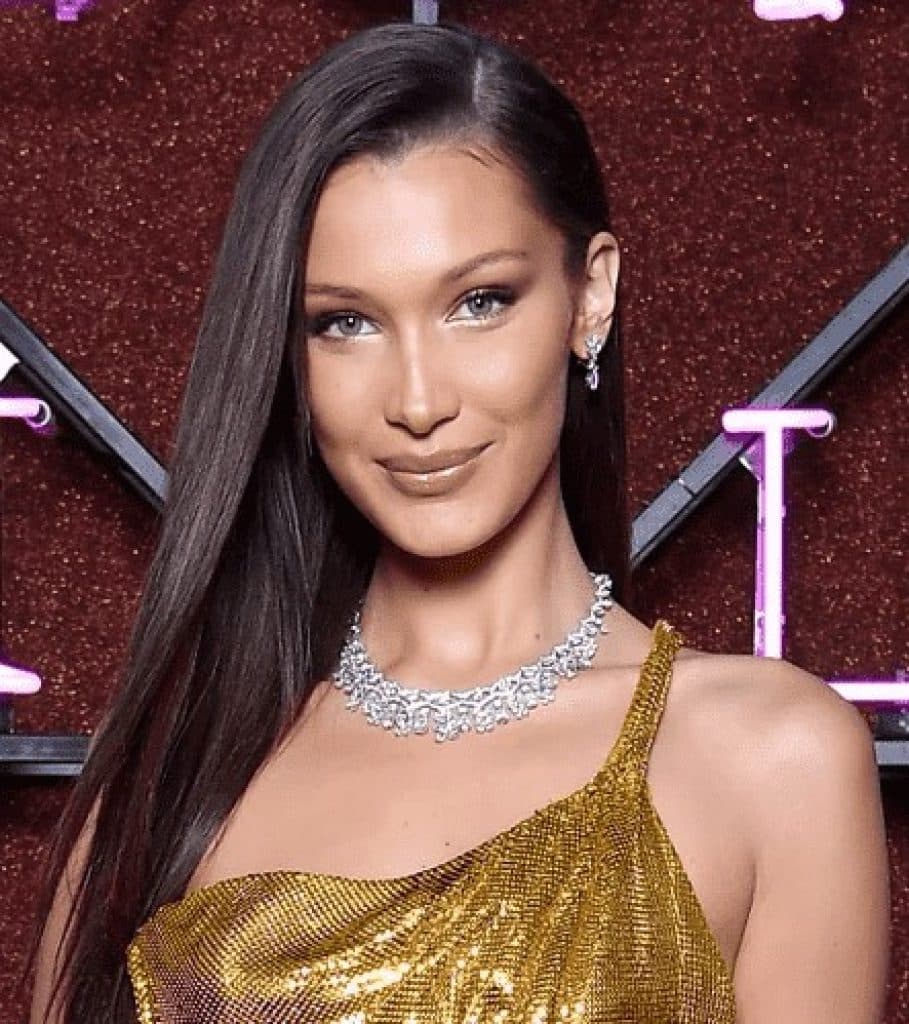 https://www.instagram.com/bellahadid/
In the series of the hottest girls on Instagram, Bella Hadid also follows the footstep of her elder sister, who is another popular but in the fashion design niche. Bella Hadid has managed to appear on major fashion brand covers as well as being able to model.
Originally, Bella Hadid and her sister started their carrier at Elite  IMG model agency. They are both awesome and sexy, with over 54.6 million followers on Instagram.
---
23. Sommer Ray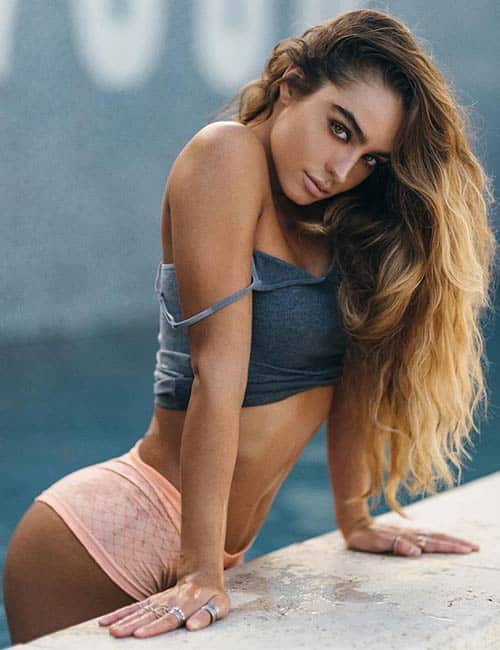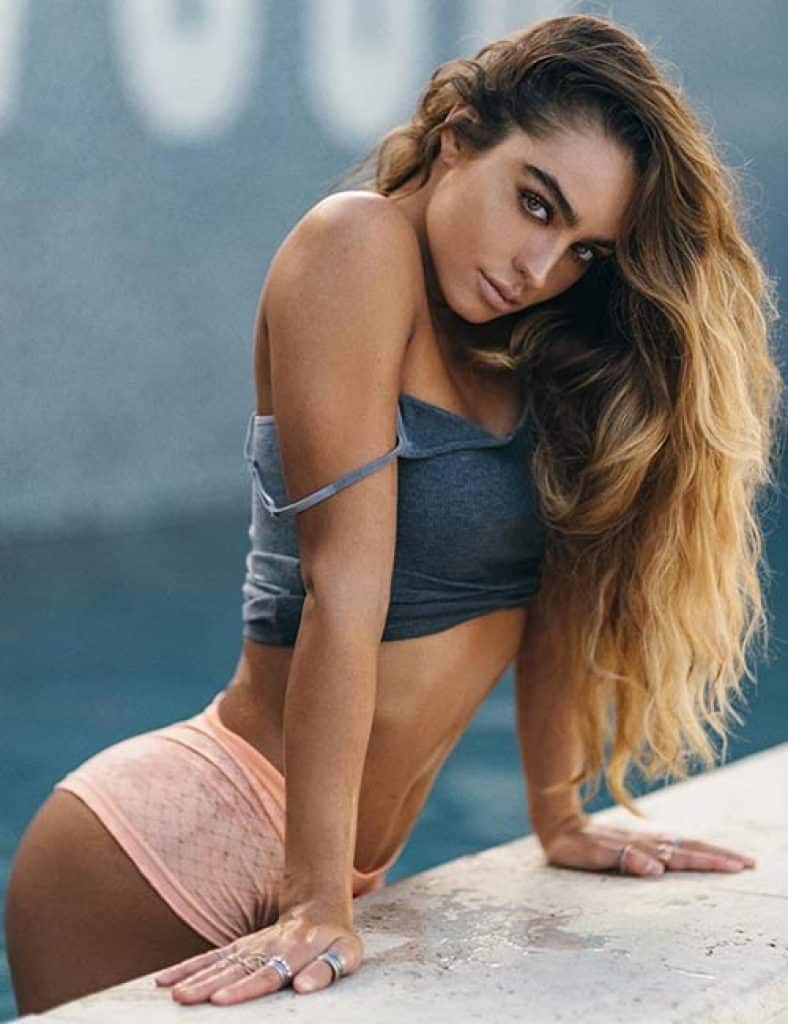 https://www.instagram.com/sommerray/
Sommer Ray became famous after appearing on youtube through the Cloutgang group. Today, she has grown to become a social media star in America. Though she started the modeling work on Instagram, she kept pushing and skyrocketed to this fame as the hottest girl on Instagram immediately after the lifestyle and fitness posts. These posts racked thousands of likes from multiple people.
That is not all; during the period, she also managed to tire sexy photoshoots and bodybuilding on the platform, then flexed the entrepreneurial muscle while launching IMARAIS beauty which specializes in offering sugar-free gummy extracted from plants to rejuvenate skin. She has also appeared in popular publications such as WWD and Forbes as the hottest girl on Instagram, who today has  26.2 million followers.
---
24. Irina Shayk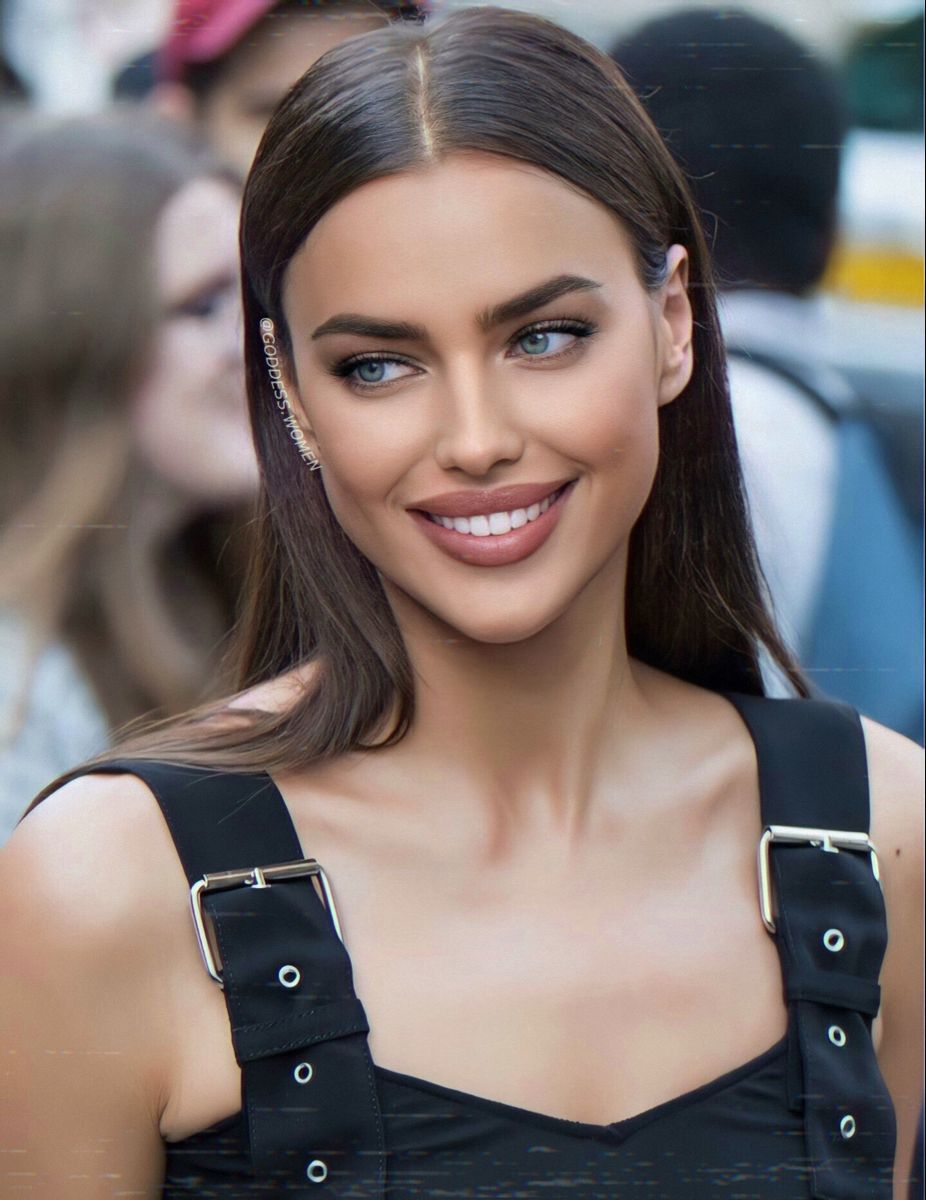 https://www.instagram.com/irinashayk/
Irina Shayk is not only an actress but also a model from Russia. she gained popularity immediately after making an appearance on the 2011sports illustrated Swimsuit edition cover. We credit all her dazzling looks that got the attention of many men on Instagram. Because of her gorgeous look and has become a global phenomenon as the hottest girl, she was also featured in the GQ, complex, and Harper Bazaar magazines.
She spent most of her time working on modeling; she later joined the top brands such as Etro and many others. And if you are not convinced, we dare you to check out her 2014 movies Hercules; you will not hesitate to click that follow button. She has gathered over 19.4 million followers on Instagram to date.
---
25. Tammy Hembrow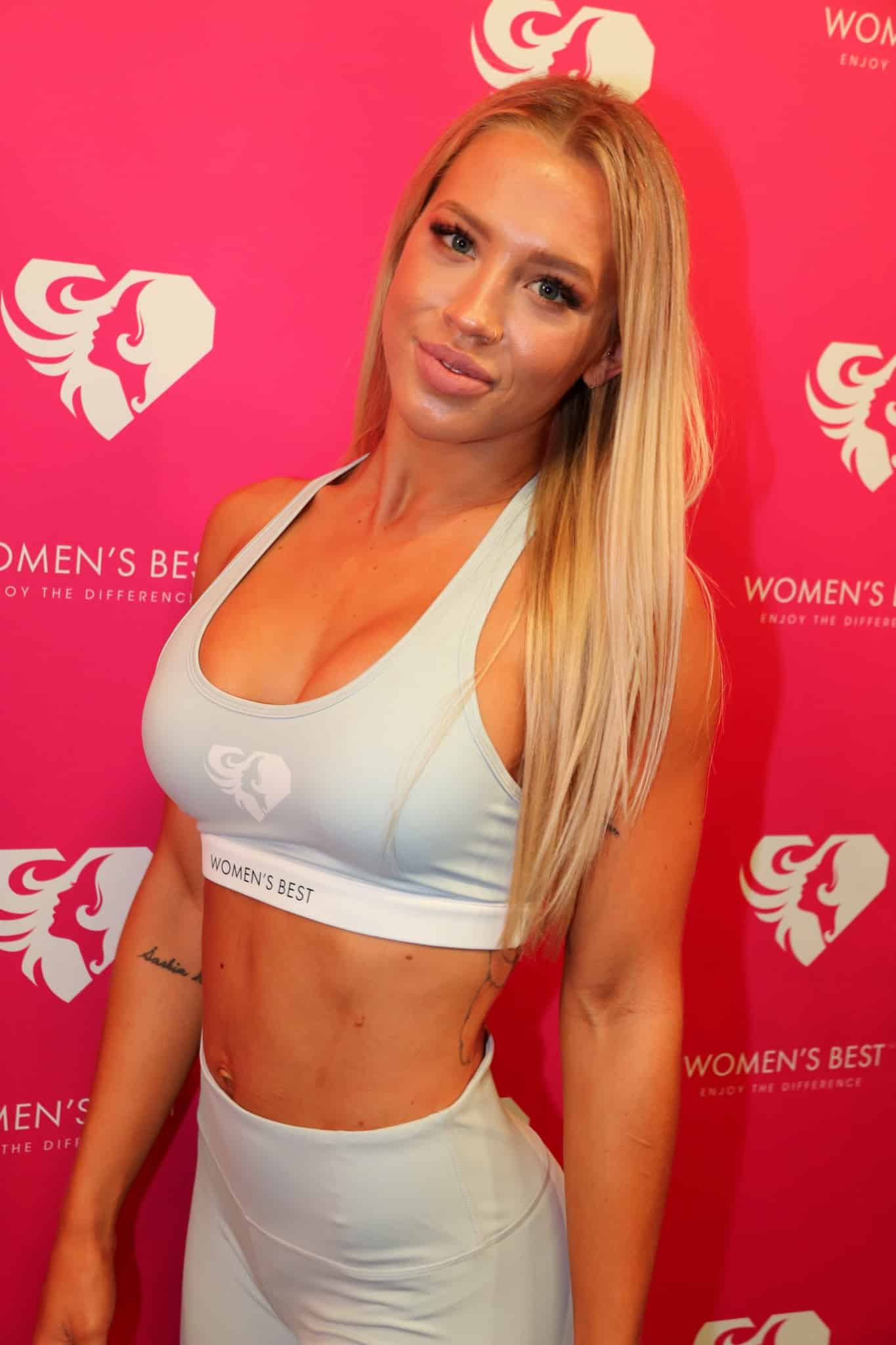 https://www.instagram.com/tammyhembrow/
Tammy Hembrow is a fitness mogul from Australia. she managed to gain popularity by sharing her nutritional tips and workout video content on her Instagram handle. Check out. Most of the credit is given for her capability to create a PDF guide in which she guides her audience to capitalize on not only on the knowledge but also their general look as long s the fitness industry is concerned. she even came up with the Tammy Fit app.
Tammy Hembrow was listed on the young rich list financial reviews for a reason. Most audiences were impressed by her outlook on the taut post-pregnancy body shape. Her runaway does not indicate any sign of stopping soon. She is now at 15.6 million followers on Instagram and ranks among the hottest girls on the platform.
---
26. Jen Selter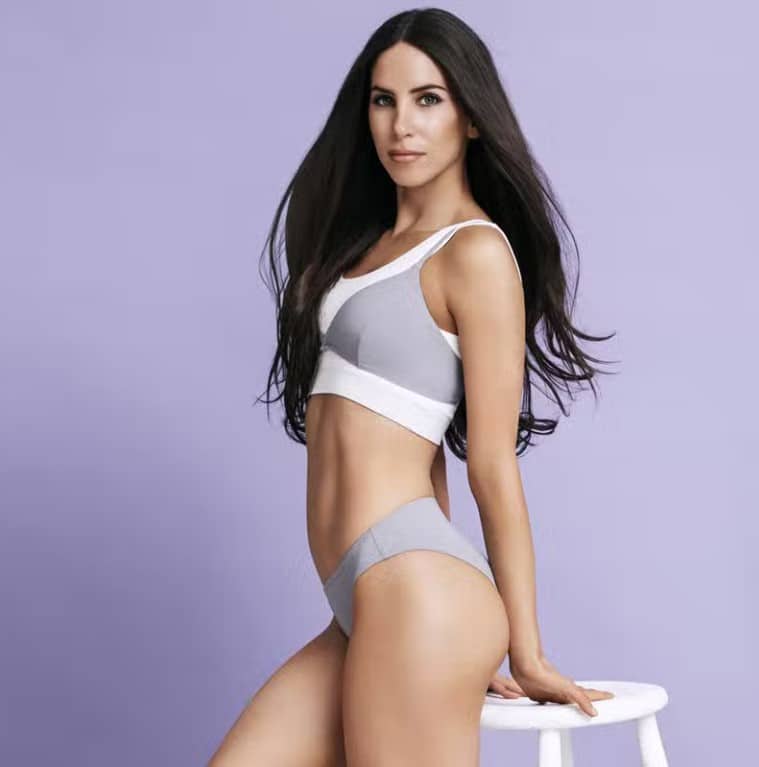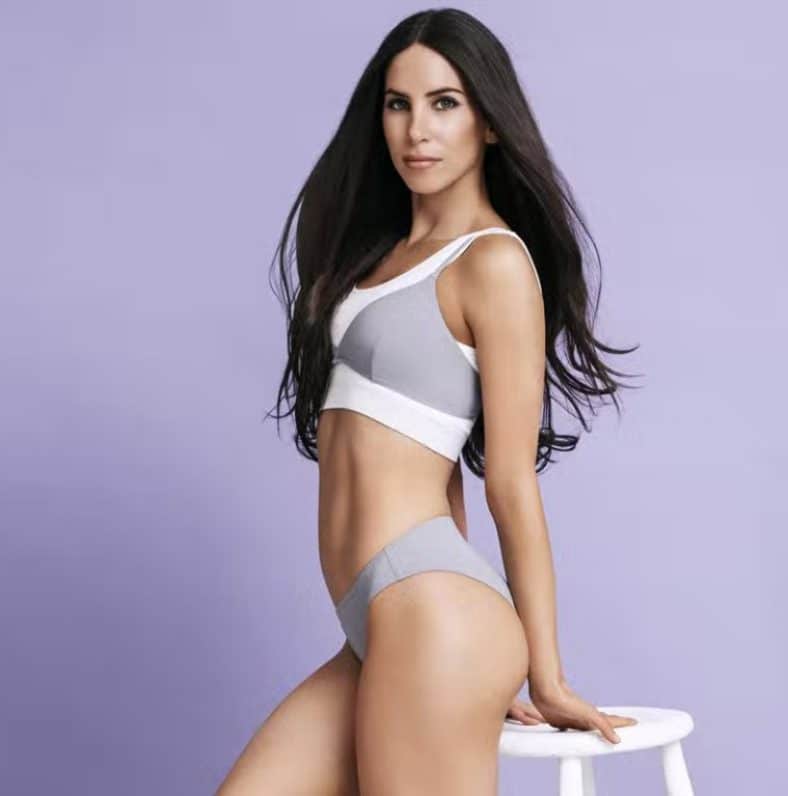 https://www.instagram.com/jenselter/
With over 13.4 million active followers, Jen Selter is another Instagram model and internet celebrity well-known for the fitness content to become famous on the platform. She is American-born and rose to fame in 2014 when she shared a transformational image.
Then she previously worked as a receptionist in a gym; she gained inspiration. The glute  Instagram follower growth impressed people, where she shared beautiful selfies. If you cannot find her in her gym firm. She has it all to rank among the hottest girl on Instagram.
---
27. Cara Delevingne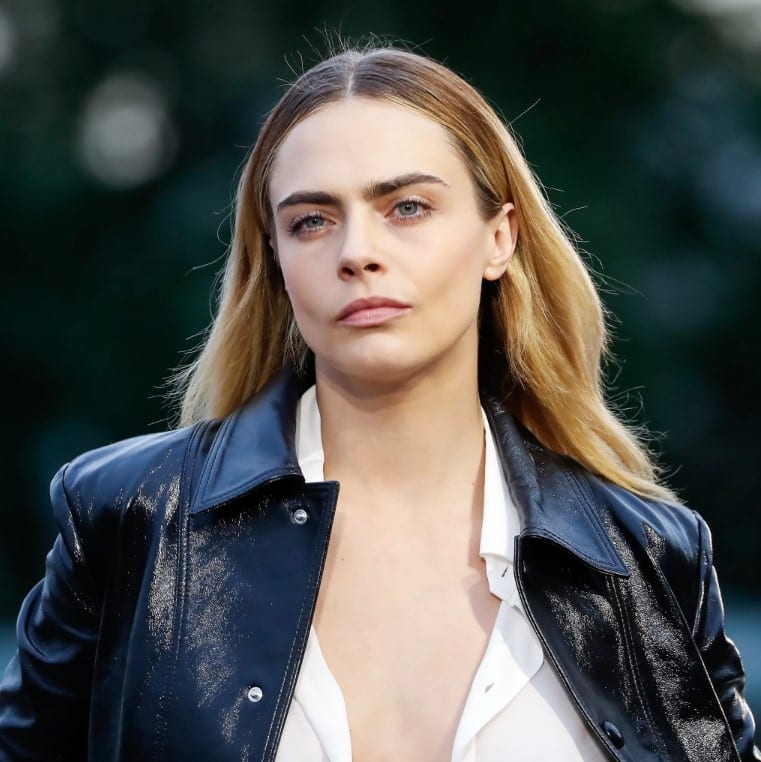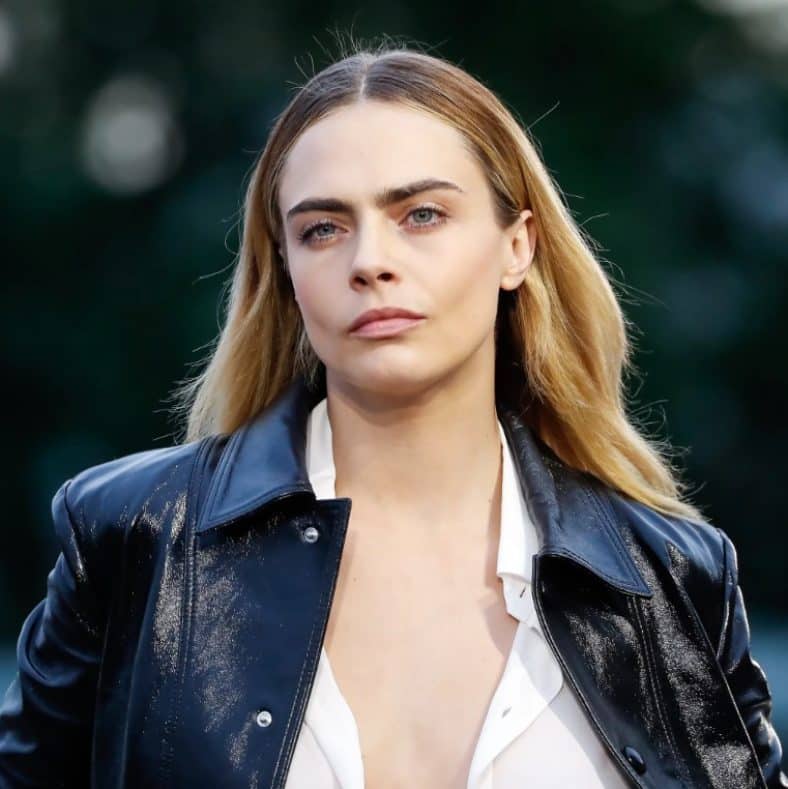 https://www.instagram.com/caradelevingne/
Though Cara Delevingne is considered a micro-influencer, she is taking over by storm.to date, she has managed to get 42.7 million followers. Going back, she began her journey as a model as young as 10. then she changed her mind and joined acting as well as a young adult fiction writer.
Today. she has millions of followers on her Instagram, and when you combine it with her beauty, she deserves a place among the hottest girls to follow on Instagram.
---
28. Emily Ratajkowski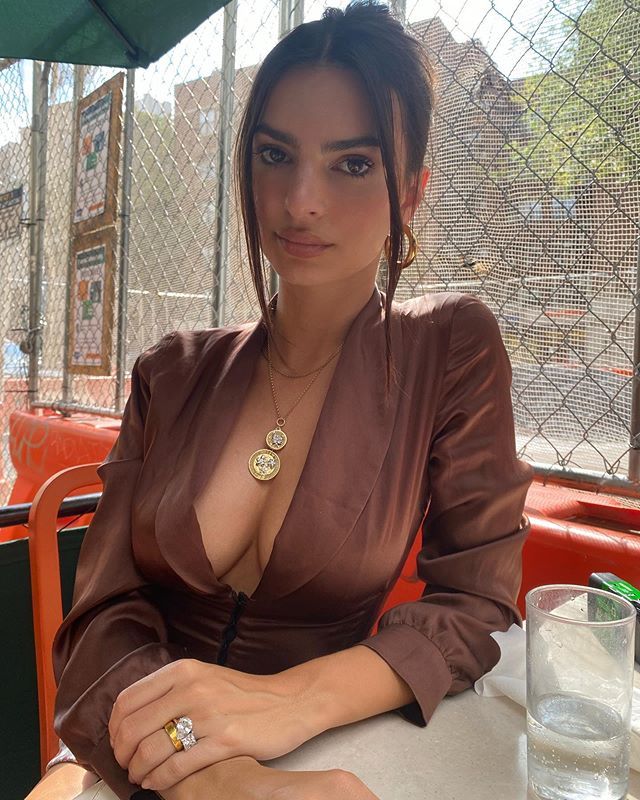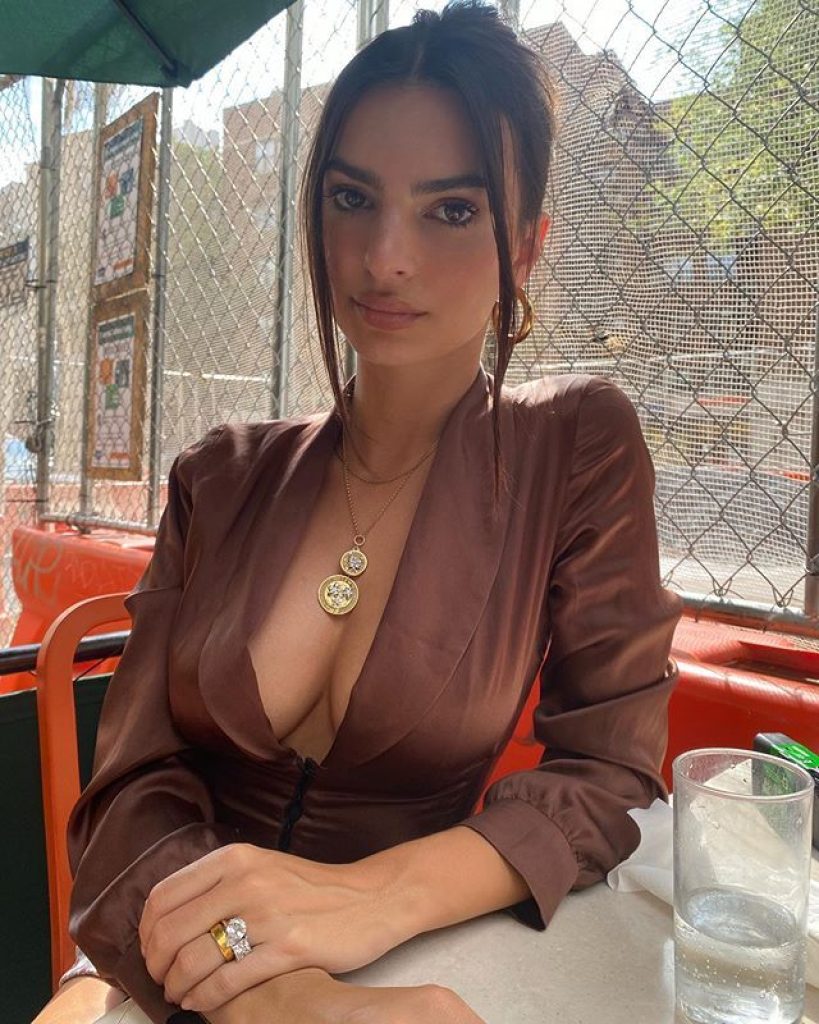 https://www.instagram.com/emrata/
What made Emily Ratajkowski famous on Instagram was when she was featured in a famous music video. Sure, if you have ever watched 'Love Somebody,' true you were impressed by her beauty.
she was even listed as the fourth on the list of the sexiest and hottest girls on the planet by the FHM. You are yet to know about Emily Ratajkowski; follow her and join over 29.5 million impressed followers.
---
29. Hailey Bieber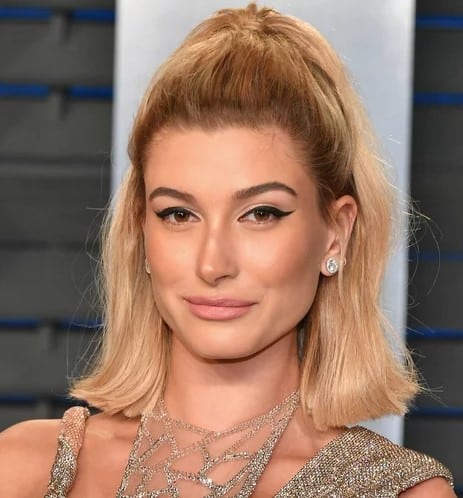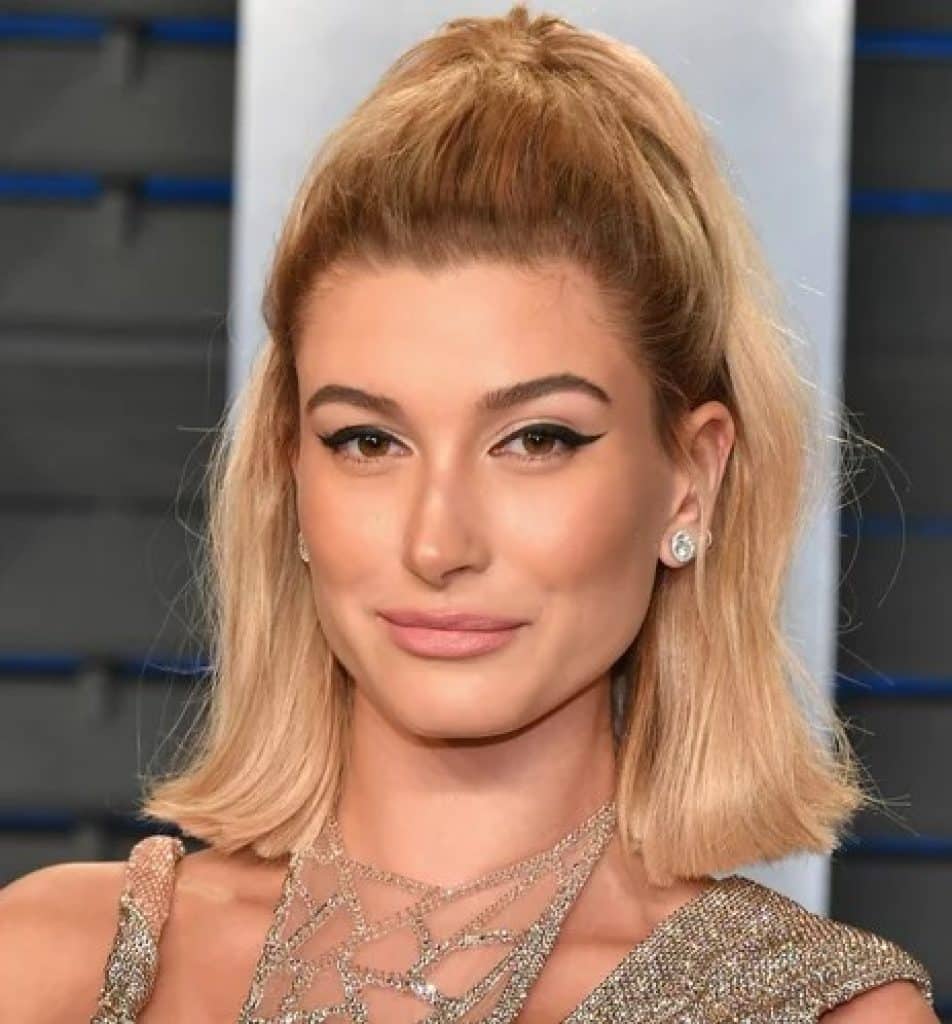 https://www.instagram.com/haileybieber/
In 2017, Hailey Bieber was ranked and crowned by Maxim Magazine as the most beautiful woman in the world. We can't deny that, and if you want to spot her, then she is always regular regarding the celestial runaways of NY, London, and Milan. Since joining Instagram, she has gathered over 47.7 million followers, making her the hottest girl to follow on Instagram.
---
30. Jessica Wilde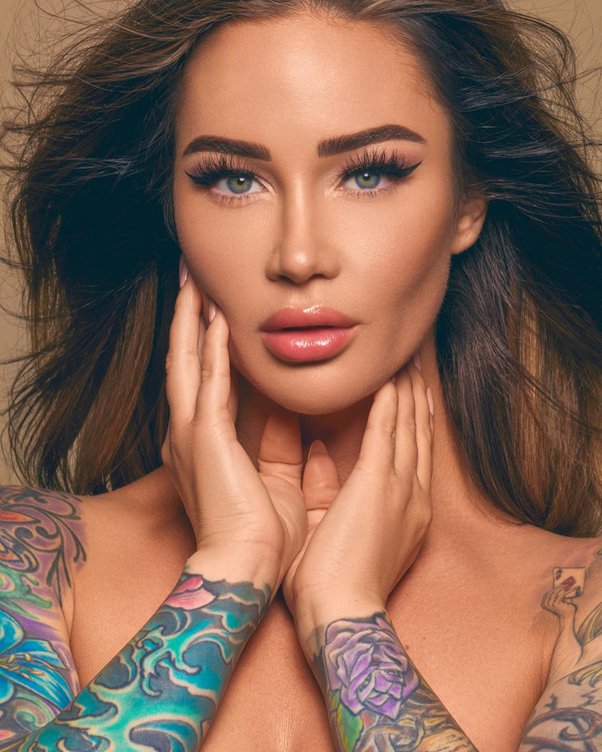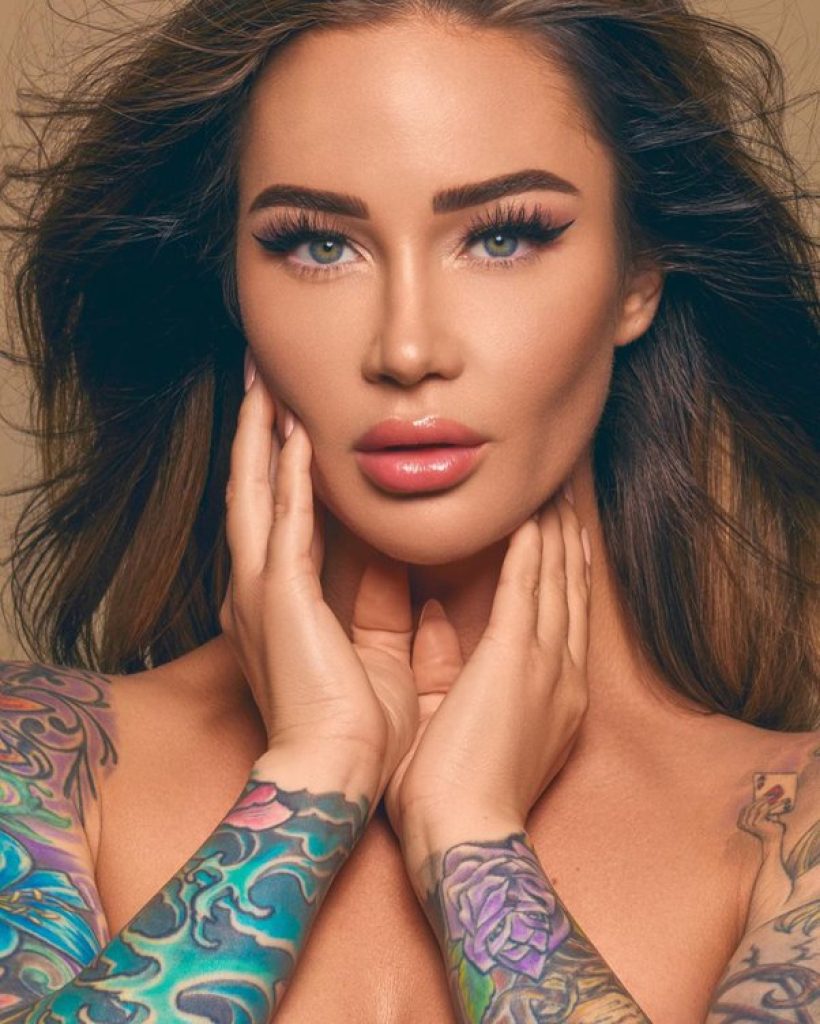 https://www.instagram.com/jessicawilde/
Though a popular Youtuber, Jessica Wilde is also a famous Instagram influencer and gained fame from the popular reality show INKED Cover Girl Search. Most audiences on Instagram adore her because of the sexy tattoo sleeves; she also got a stunning body figure.
She also rocked the INKED magazine cover in 2015, which made her mark. She is also a popular author of 'wild about Sex' and on our list stands among the hottest Girls on Instagram to check out and follow, where she now stands at 902k Instagram followers.
---
31. Taylor Hill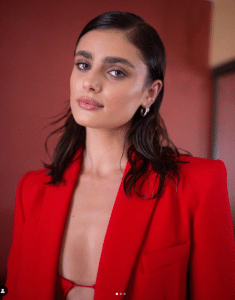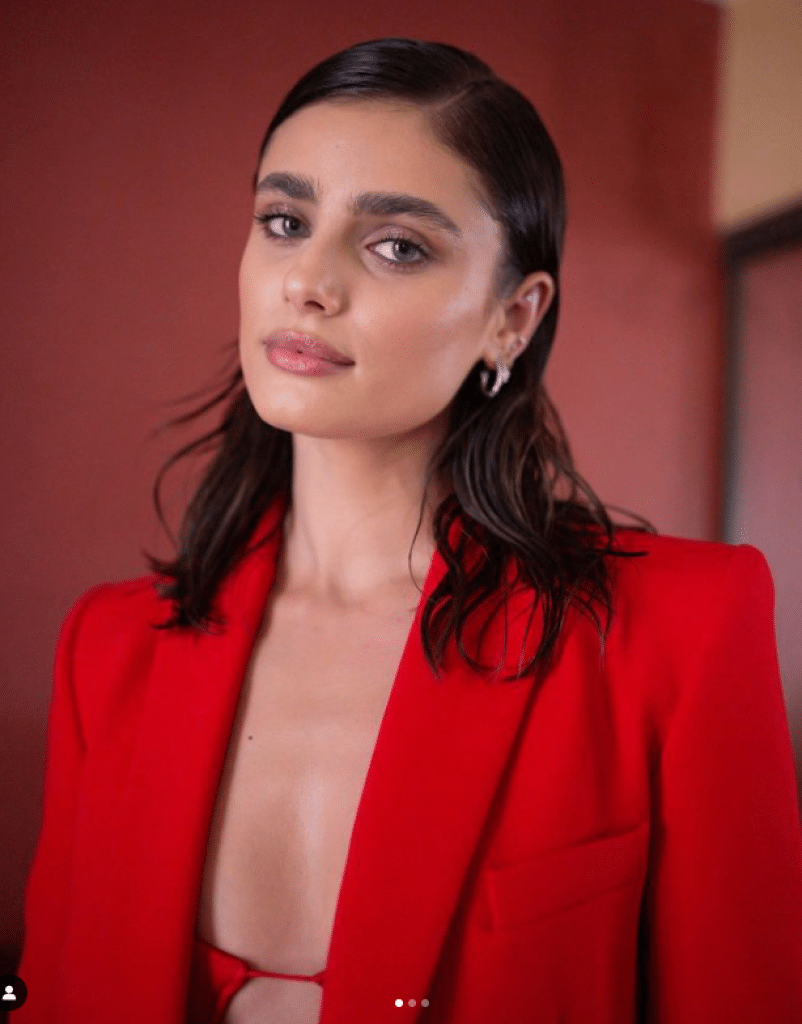 https://www.instagram.com/taylor_hill/
Taylor Hill is well-known for her work as a Victoria's Secret Angel, as well as her appearances in publications such as Glamour, Vogue, and Harper's Bazaar. Her former career as a gymnast gave her the perfect model body. In 2016, Taylor Hill was ranked 17th on Forbes' list of highest-earning models. Currently, she has more than 20 million followers on Instagram.
---
32.  Sierra Skye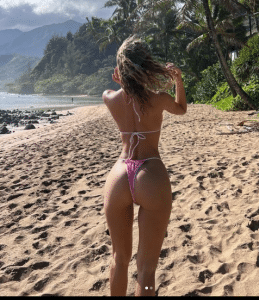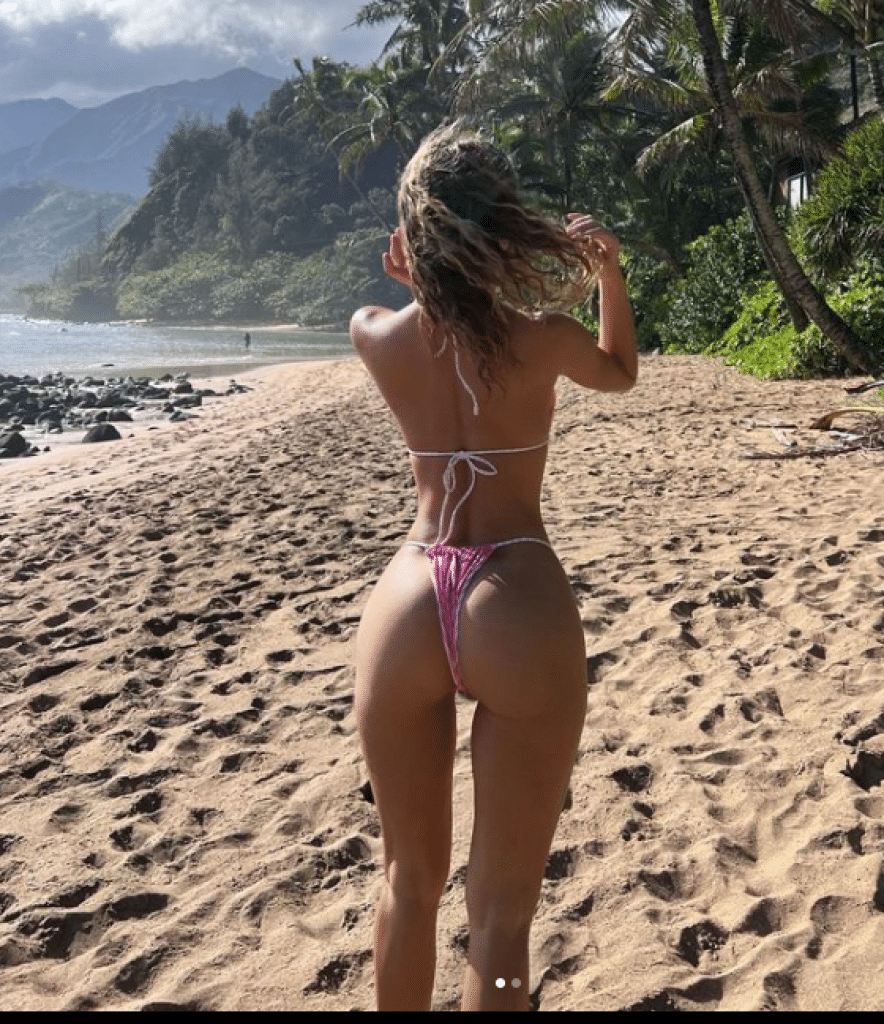 https://www.instagram.com/sierraaaskyee/
Sierra Skye has gained widespread attention for her physique, with a particular focus on her buttocks. However, it is worth noting that her entire body appears to be in excellent shape. She has modeled for brands such as Fashion Nova and Plumeria and has been featured in publications such as Maxim and Esquire. With a significant following on Instagram – more than 4 million, it is likely that her popularity will continue to grow in the future.
---
33. Sara Sampaio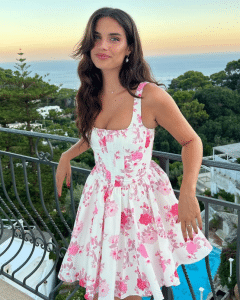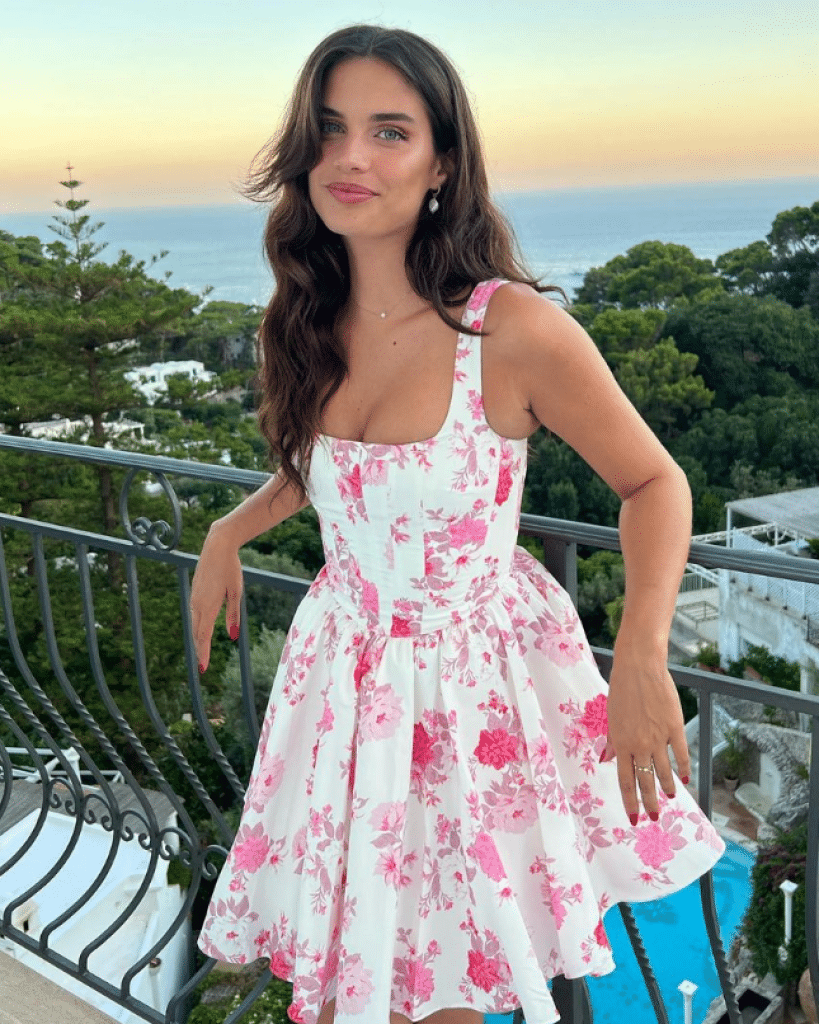 https://www.instagram.com/sarasampaio/
Sara Sampaio, known for her beachy aesthetic and striking beauty, has achieved both fame and fortune as a model. In 2014, she made history as the first Portuguese model to appear in the Sports Illustrated Swimsuit Issue. That same year, she was also named SI's Rookie of the Year.
Her successes in modeling include winning the Best Model category at the Portuguese Golden Globes for multiple years and working as a Victoria's Secret Angel. She has more than 8 million followers on Instagram
---
34. Romee Strijd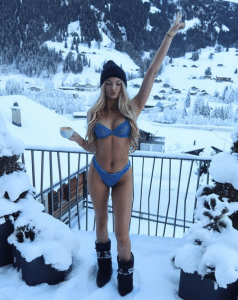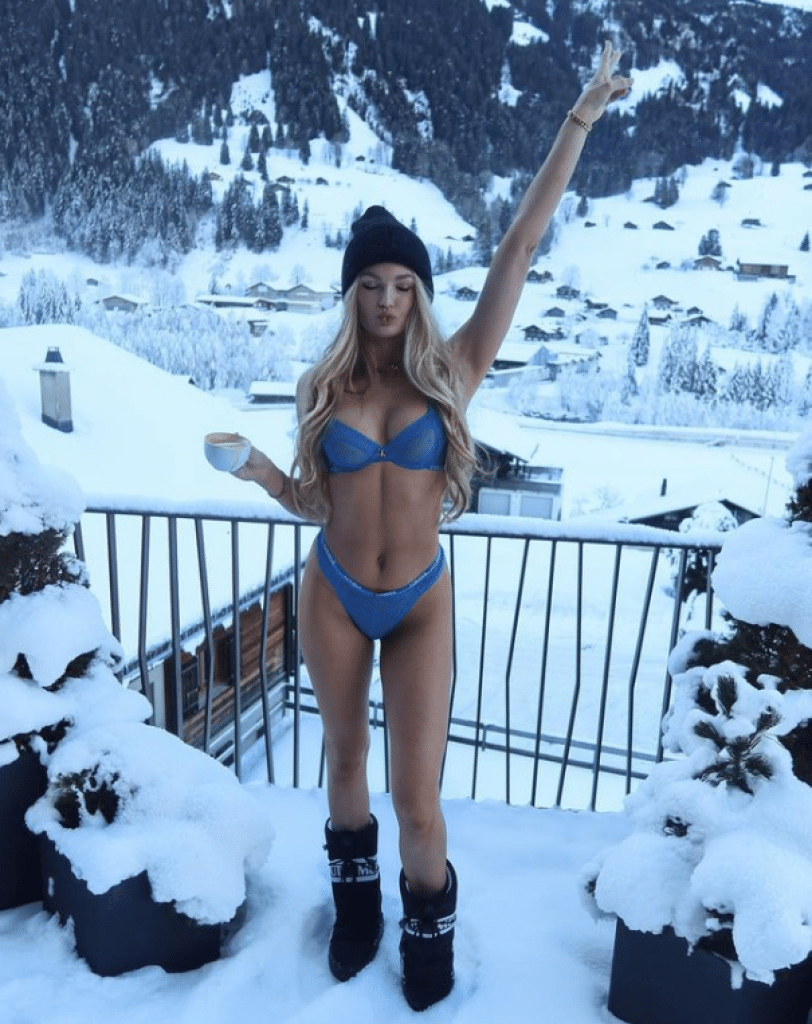 https://www.instagram.com/romeestrijd/
The Dutch model, who has been a Victoria's Secret Angel since 2015, has walked for a variety of high-end designers. Not only is her figure slender and striking, but her personality is also captivating.
It's no surprise that Romee Strijd is considered one of the most popular models to follow on Instagram. Despite being a mother, she maintains a fit and attractive physique, which is evident in her Instagram following of over 7 million followers.
---
35. Josephine Skriver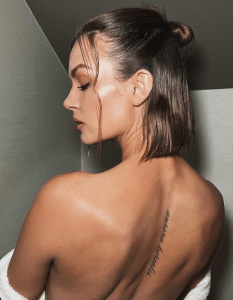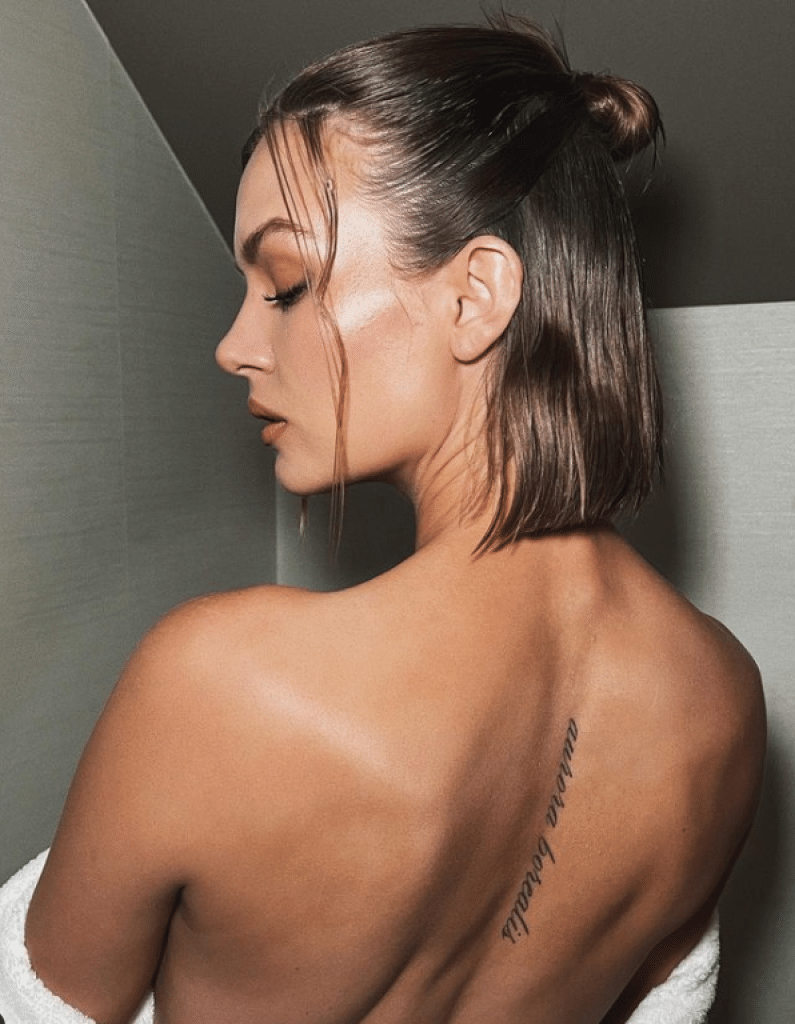 https://www.instagram.com/josephineskriver/
Josephine Skriver is a Danish model, who is known for her work as a Victoria's Secret Angel. She has extensive experience in the fashion industry, having participated in over 300 shows and been featured on the cover of or in numerous magazines, such as Vogue, Vanity Fair, and Elle.
She is also an LGBTQ advocate, having been raised by a lesbian mother and gay father, and she uses her platform to speak out about her upbringing and to work towards dismantling negative stereotypes of LGBTQ families. Her popularity is further demonstrated by her 8 million followers on Instagram.s in Africa.