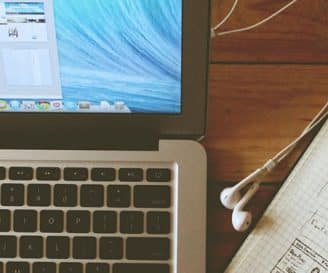 You've probably come across those two terms already – SEO and SEA. But what do they actually mean? And what is the difference between the two? This article will explain the basic concepts of paid and organic search to help you design the best search marketing campaign for your online business!
So first, let's start with the basics. You would probably ask yourself now – why should I care?
The answer is – because it's probably one of the biggest channel driving traffic to your website. And it really doesn't need to be costly. And if you still don't understand, just take a step back and look at yourself. You're looking for a taxi number – what is the first thing that you open on your mobile – is it Facebook? Do you text somebody? Or do you just "google" it? Even this blog post – you've probably found it because you were trying to find an answer about the difference between SEO and SEA.
People are actively searching online and the number is only increasing. According to Internet Live Stats, Google now processes over 40,000 search queries every second on average, which translates to over 3.5 billion searches per day and 1.2 trillion searches per year worldwide:
The answer to your question – "Should I think about my search engine marketing strategy" – is – "HELL YEAH!!!". What do I mean exactly when writing Search Engine Marketing?
The purpose of SEM is to increase your visibility on search engines to drive more traffic to your website. It involves two major techniques – organic (i.e. SEO) and paid search (i.e. SEA).
---
What is SEA?
When opening up Google or any other search engine (there's also Yahoo, Ask, bing) and typing in your search query, you will get a list of results looking like this:
Everything that you see in red, is an ad space – that means Nike is doing a great job advertising for Nike Footwear, as it appears on a first position when searching for '"tennis shoes". The ads that appear on the right hand side are also paid for – however their position and hence quality, is lower. All of those are called "pay per click" ads or PPC – this means advertisers are setting them online and pay every time such an ad (or link) is clicked on.
This part is called Search Engine Advertising (SEA): it's a form of digital advertising where advertising is bought on search engines to drive paid traffic. When it comes to buying ads on Google, the tool to use is Google Adwords – here is where you create campaigns, choose your target audience and create an ad. Here is where you monitor your costs and the effectiveness of the ad – is it actually clicked on? Does it bring any results, any sales?
There are also other forms of advertising on Google – for example Dynamic Search Ads, Google Shopping Ads, or ads on YouTube.
---
Importance of SEA
What is important when performing SEA? I will write a series of 101 blog posts about the techniques, however for now, I'll just outline a few of bullet points to show you the bigger picture:
Knowing your audience – and that means, what is their online search behavior? What do they want to find online and how? What is their demographics? Interests? Which locations are based at?
Knowing the keywords – how does your audience type in the search engine to find you? What are the trends? Is your ad placed at the right spots?
Knowing the devices – at which moments of the day are they most likely to find you? What devices would they use?
Knowing the timing – are you being found on a seasonal basis? Is your audience active online also on the weekends?
Knowing your objectives – what do you want to achieve with SEA? What are your expected revenues? What traffic would you like to achieve? What is your budget?
Knowing your traffic – is your audience landing at the right pages? Do they find what they were looking for? Are you attracting the right target audience?
This is just the beginning – SEA is about constant research, diving into data, analyzing, user testing, and optimizing. Looking at your costs, revenues, traffic, web ranks and revising on and on. There's no such way as "putting it out there" and assuming it's going to bring constant traffic to our website, just because "we're paying for it".
---
What is SEO?
So what about the results that are just underneath Nike like SportsDirect, Warehouse or … Nike? Well, the guys are also doing awesome job, because they are pushing their websites to the top the "organic way". Be careful! This doesn't mean it's "unpaid". I hardly believe there was no dollar put behind it.
This is when you step into Search Engine Optimization (SEO) – the techniques that increase the visibility of your website in the organic search result list. So in a nutshell, it's all about working out the Google page rank system in order to score as high as you can for a particular keyword or a phrase.
---
Importance of SEO
How to do it and what is important in SEO? Again, more on this topic is coming soon, however think about few points already:
Your page authority
External links that are referring to our website and their authority
The keywords that are included on your website that people search for
The ease of using, reading or navigating on your page
Load time of your page
And more technical points like: the problem of duplicate content, using headlines within the content, avoiding stop words in links, image optimization, permalinks structure… I'm covering it all – soon!;)
One interesting fact that I've recently stumbled upon is that using "How to" titles of your blog posts, videos, page entries are more likely to stand out. 27% of users are using question formats when searching online, with "How" scoring the most (38%). The rest of the findings is available here.
To get you a sense of what SEO is, you might have heard of SEO plugins for WordPress – Yoast SEO or SemRush.
I'm using Yoast SEO plugin myself and here is how this page is "SEO-friendly":
And what is SMO? It's an emerging area within SEM, or digital marketing in general. Social Media Optimization is also becoming a very big advertising channel on social media – beginning with Facebook, YouTube, and now following Twitter, LinkedIn, Pinterest, Instagram and Snapchat. They're all different platforms and users' online behaviour there is also different. One thing that keeps them in common is content –  targeting is important, however being creative in attracting users' attention on social media platforms is key.
I'm writing a Facebook Ads 101 course here, make sure you check the posts regularly!
Which one is the best? It's a tough one – all of them are important. It's about being relevant and showing up on pages that are in sync with your business proposal and your audience needs, it's not about being EVERYWHERE. Do you think people don't click on the ads? Well, every time I've been working for an online business, yes, Paid Search was the no. 1 channel driving traffic. Still don't believe me? Check this infographic from Quora:
I hope this article helped you understand the main differences between SEO and SEA. What are your thoughts? Are you focusing on any of the channels specifically? Let me know in the comments below!