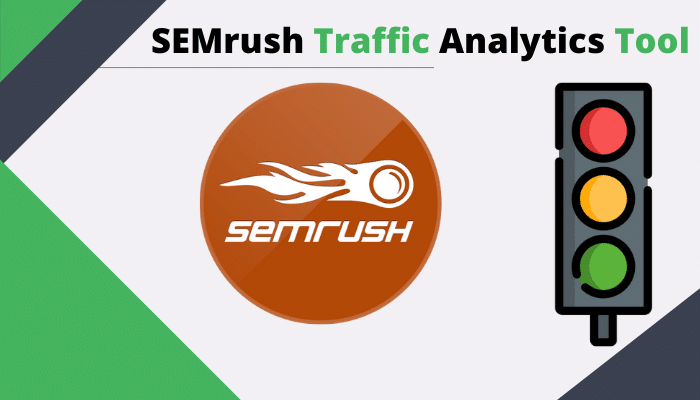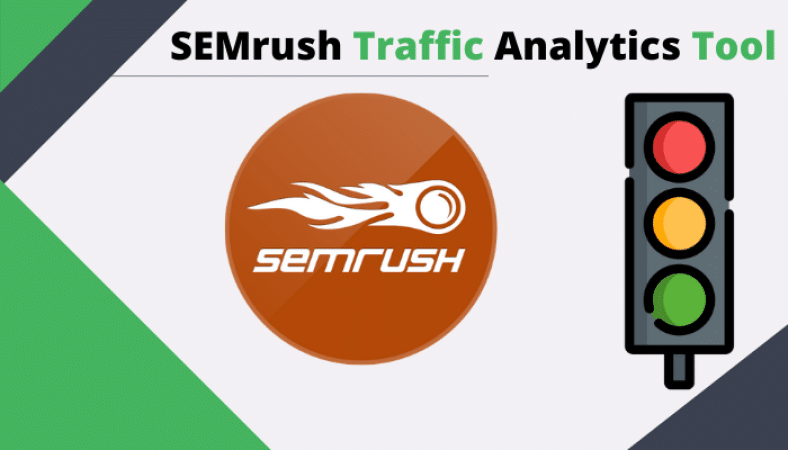 Are you considering getting the SEMrush Traffic Analytics package subscription? Read our SEMrush Traffic Analytics tool to understand its features and find out how this tool can help to bring more traffic to your website.
---
What is SEMrush Traffic Analytics?
SEMrush Traffic Analytics is a competitive research and market intelligence tool by which you can easily not only check the website traffic metrics of a selected website but also you can also compare domains side by side. This report gives you insights into your competitors' traffic sources based on clickstream data. So, with traffic analytics, you will undercover your competitor's strong and weak point, improve your website SEO, and build an effective media buying strategy.
To get a full overview of any domain's online performance, SEMrush Traffic Analytics tool is an exceptional tool. Simply add your domain along with your competitor's website to decide how much effort you need to put into your SEO to outrank your competitors. Today, we are going to review the SEMrush Traffic Analytics tool.
---
Why Do You Need to Use SEMrush Traffic Analytics?
Let's put this way. Do you want to know who your actual competitors are? Want to find out what your market audience is like? Then SEMrush Traffic Analytics is the tool for you. Traffic Analytics help you to benchmark competitors' overall traffic sources by analyzing clickstream data. This tool reveals how your competitors are performing.
It also allows you to analyze 200 websites at once. Analyzing competitors' website you can get the idea about how their websites are getting traffic. You also get visitors engagement and interaction data metrics and see which countries the websites get their traffic from. SEMrush Traffic Analytics gives you: Traffic Overview, Traffic Sources, Geographic Distribution, Destination Sites and Subdomains reports.
So, Using SEMrush Traffic Analytics, you can get five super useful reports, which help you to research the competition and market and also employ a better SEO and marketing strategy.
---
An In-Depth SEMrush Traffic Analytics Review
So, now you know how useful the Traffic Analytics tool is which can provide important insights into any website. Now, let's dive into the individual data reports that the tool can generate.
SEMrush Traffic Analytics Features
To access the traffic analytics dashboard, Login to your SEMrush > Go to Marketing Insights > Traffic Analytics. Simply enter the site domain that you want to research, then click on the "Search" button.
Let's say, we want to get insights for "searchengineland.com"


1

Traffic Analytics Overview Report
Traffic Analytics tool gives you a website's overall website traffic. This is a super helpful feature offered by SEMrush where you get an estimate overall traffic of a website. With this traffic report, you will easily find out your position vs. your competitors. You will find how much visitors a website receives, the number of pages per visit, bounce rate, average visit duration.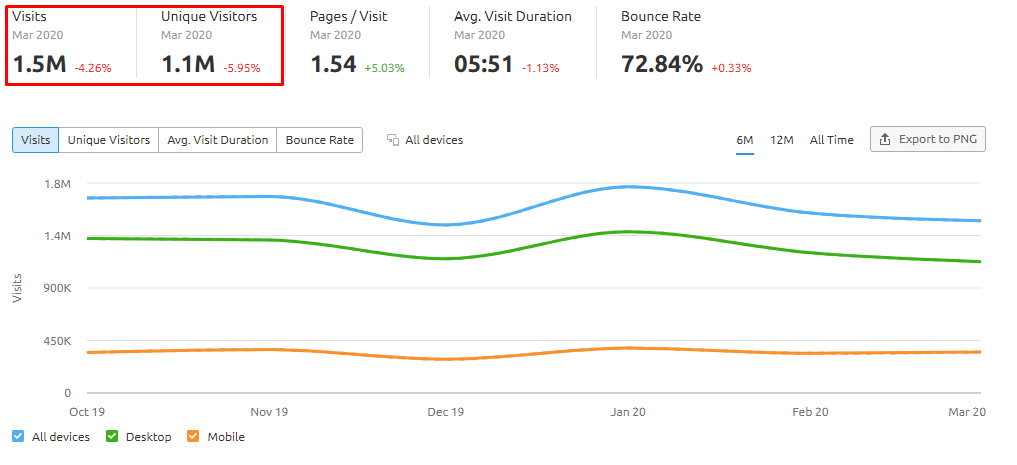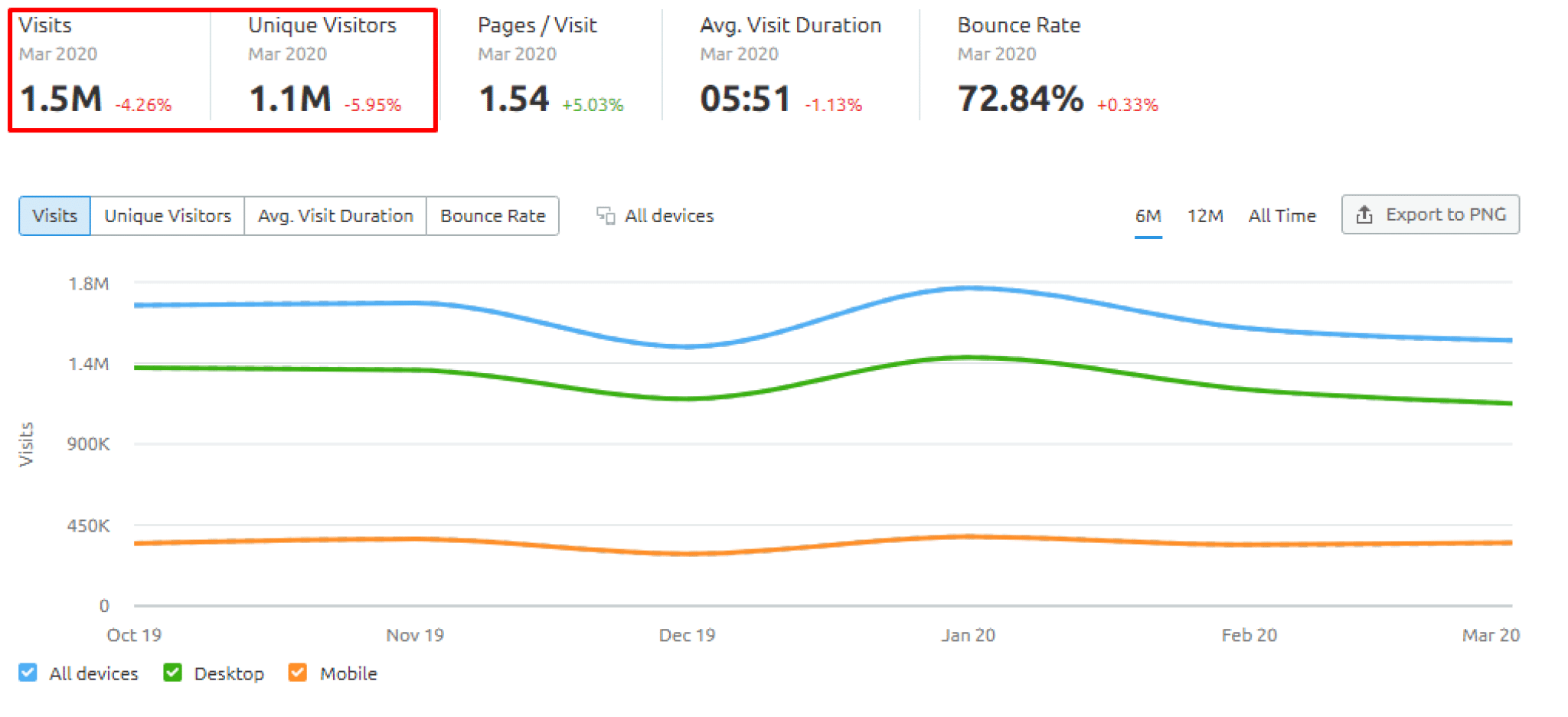 Special Features
Visits are the total number of visitors to the website receives per month.
Unique visitors are the number of visitors who are new to the site.
Average time defines how much time a visitor spends on the site.
Bounce rate is the percentage of visitors who leave the site.
This Traffic Analytics report has another feature called "Estimated Accuracy". The estimated accuracy is the metric that determines the accuracy of the analytic report. Accuracy depends on the size of the domain and the available clickstream data.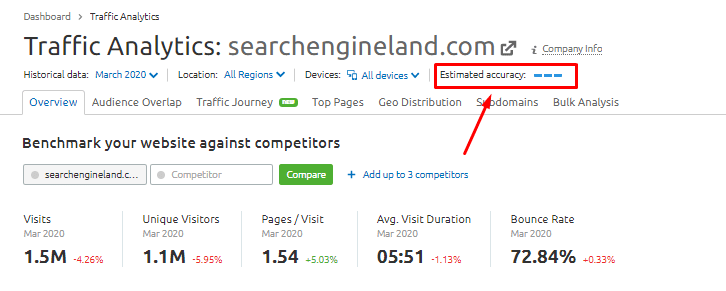 Visitor's Interaction with the Domain
SEMrush Traffic Analytics also lets you know how visitors interacting with your website. You will get the data average session duration, your website bounce rate, visit per pages. These three metrics can also give you a clue about which of your competitors have the most engaging content from the audience's standpoint.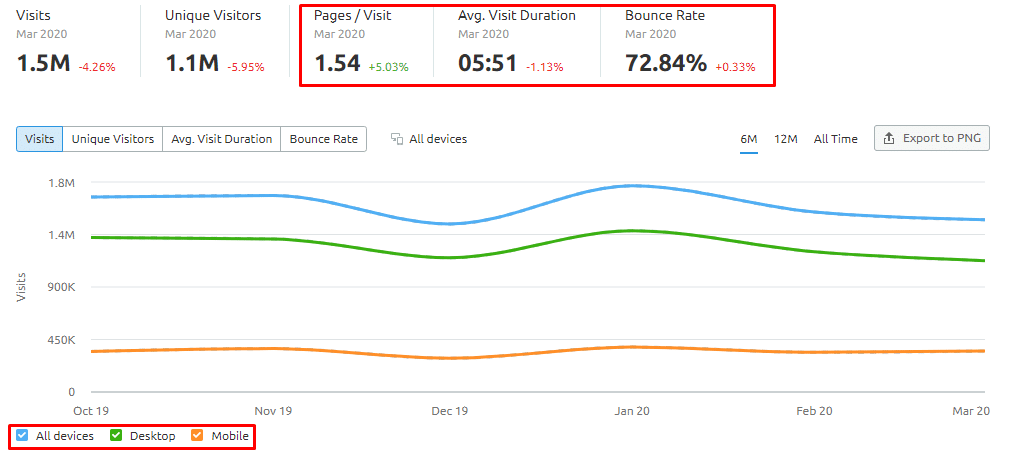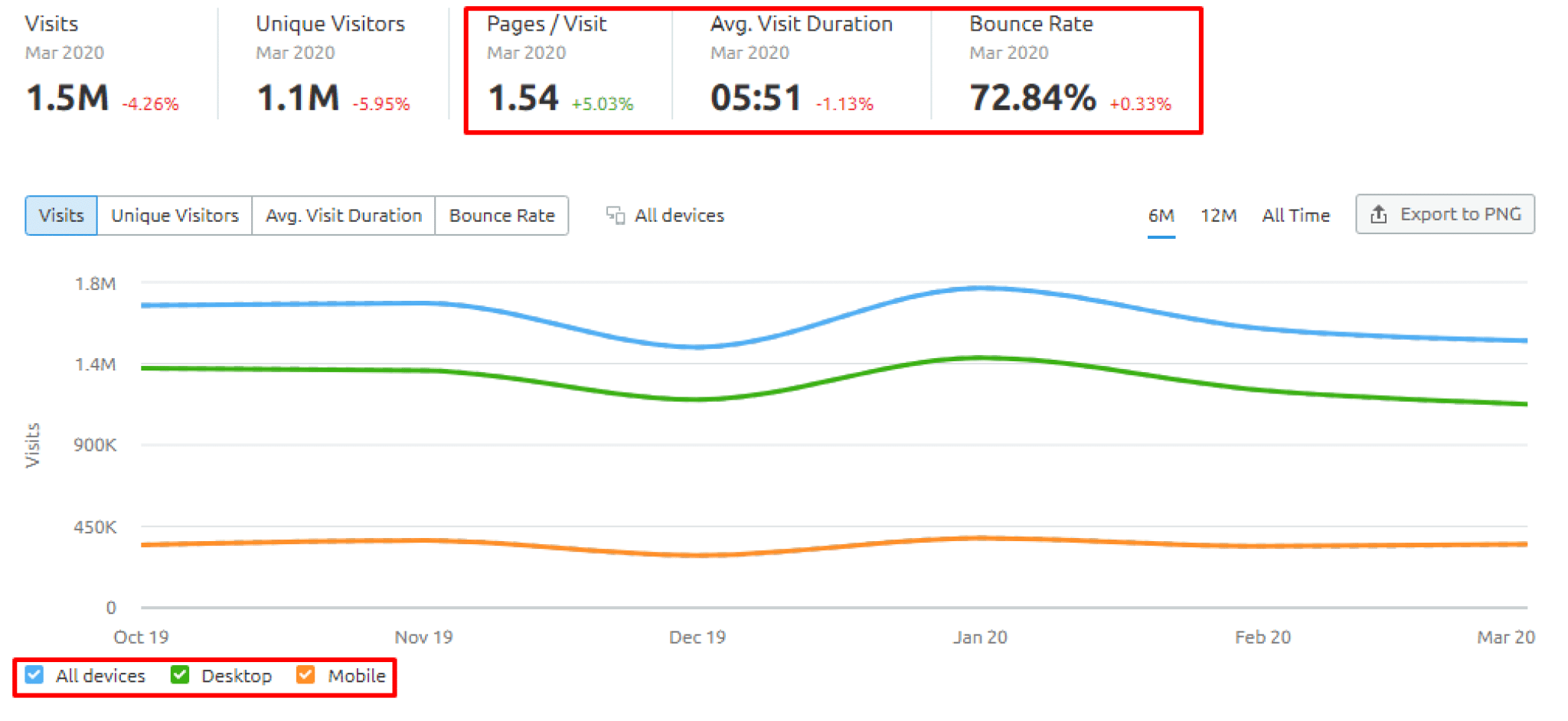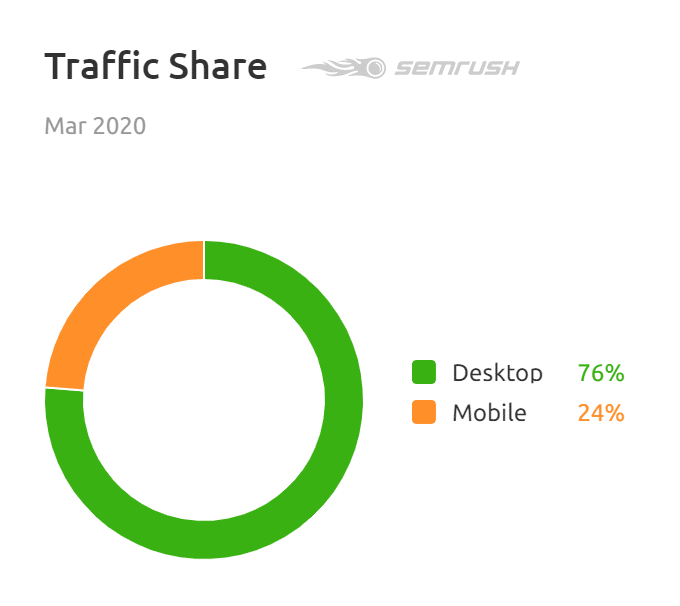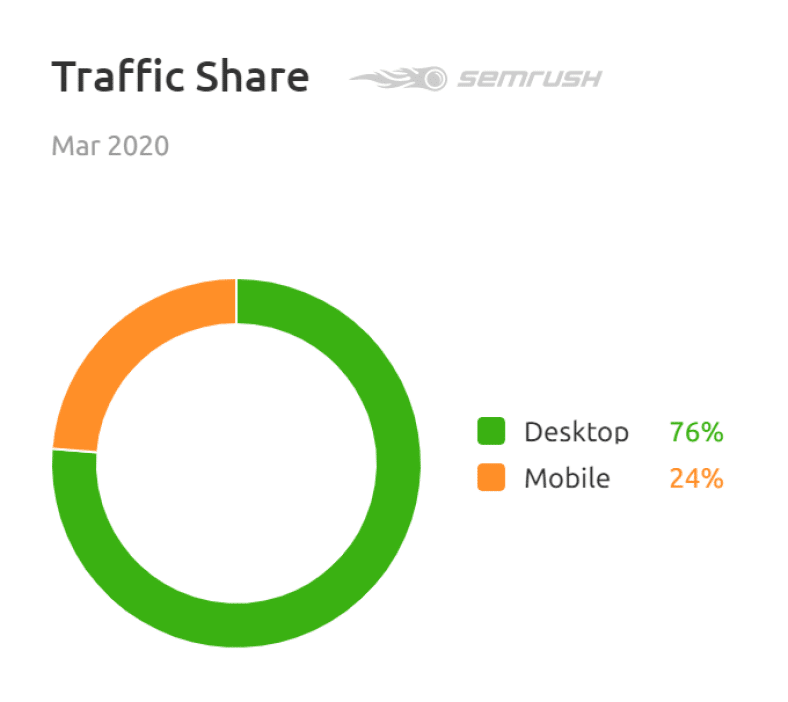 This feature shows the percentage of traffic the website receives from desktop and mobile.
The traffic sources feature allows you to know how you or your competitor are getting visitors to your website, which is a trick to find out what's already working for your competitor. SEMrush Traffic Analytics is like looking at your competitor's Google Analytics to find out their direct, organic search, referral and social media traffic.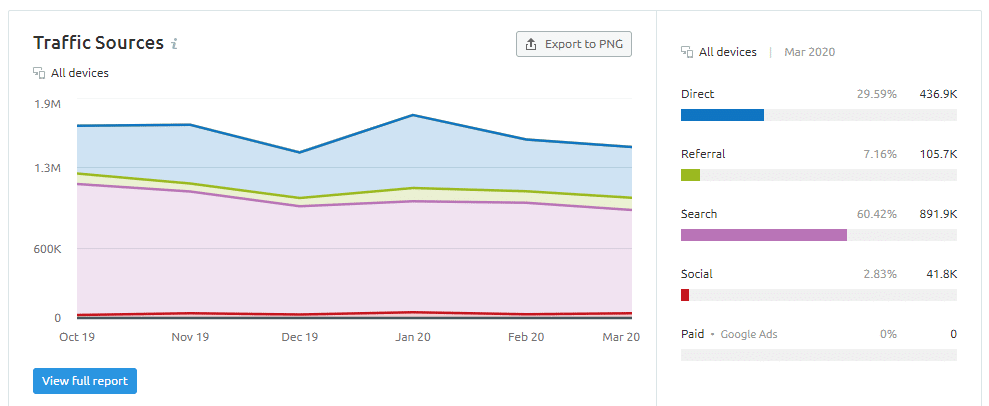 The main difference between Domain Analytic and Traffic Analytic is, Domain Analytic estimate results based on keyword positioning while SEMrush Traffic Analytic estimates based on Clickstream data.
SEMrush's Audience Overlap feature allows comparing the audience statistics between or among your competitors. It lets you compare the audiences of up to 5 websites in a few clicks. With this report, you can find out how your competitors' traffic overlap with yours. The size of the gap in the relevant audience that you have not reached yet.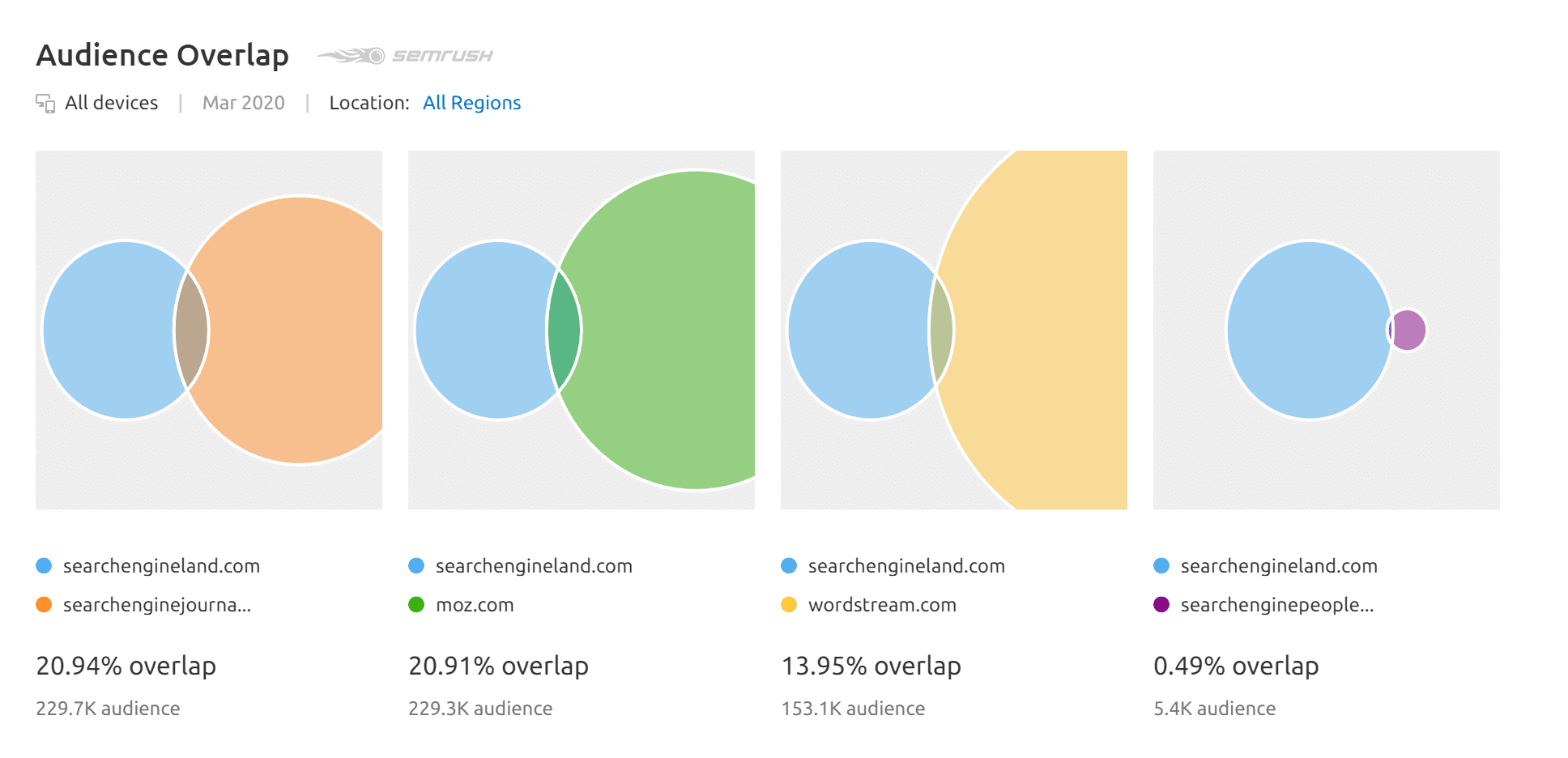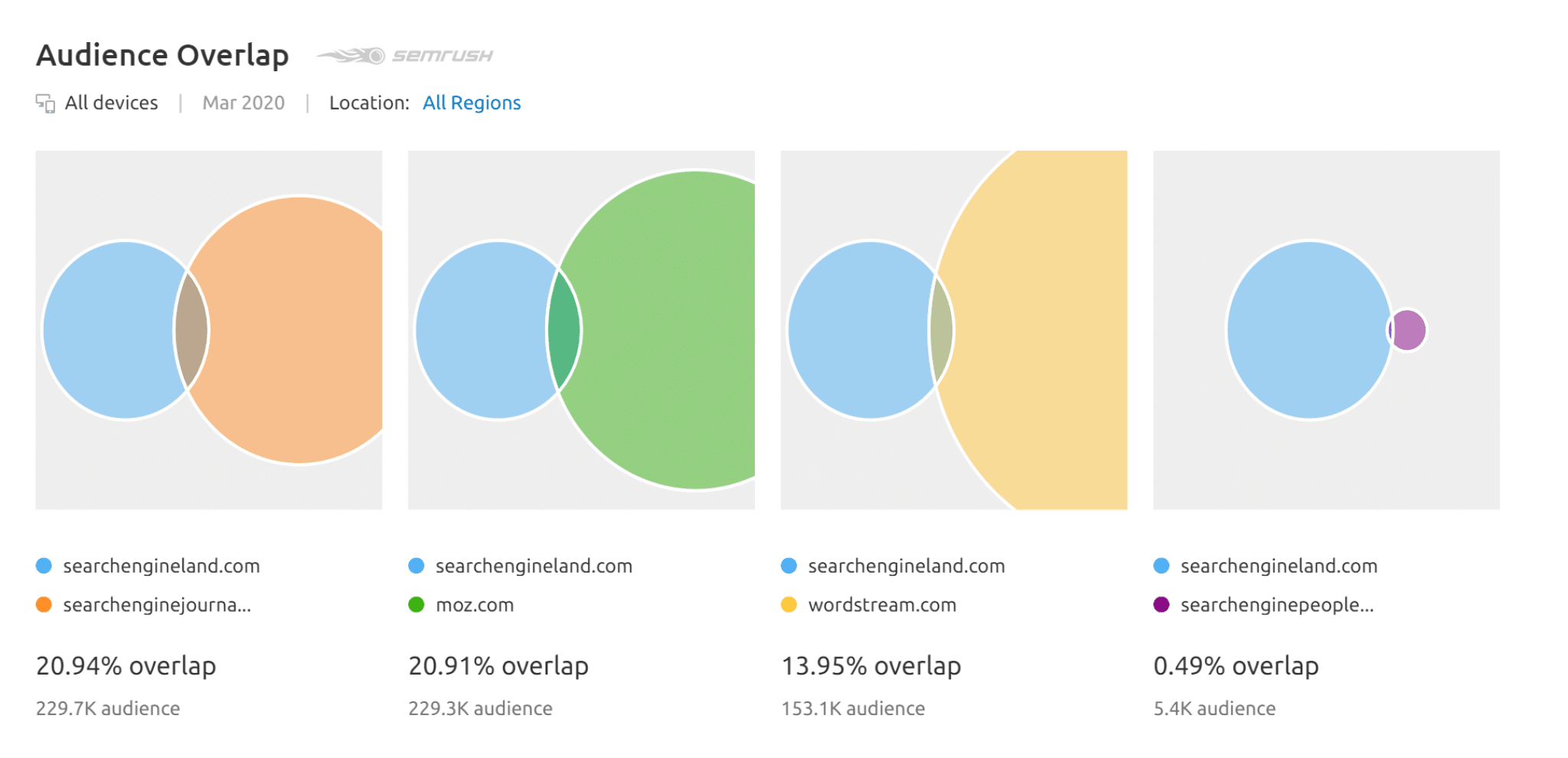 In the Audience Overlap report, you will see the overlap between your competitors', which displays the percentage of visitors are visit both websites. You will also find out the overlapping audience between you and your competitors'.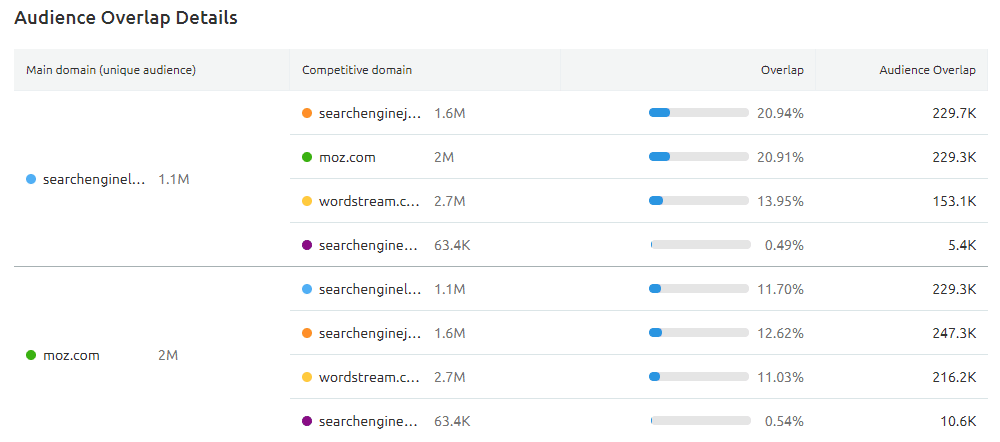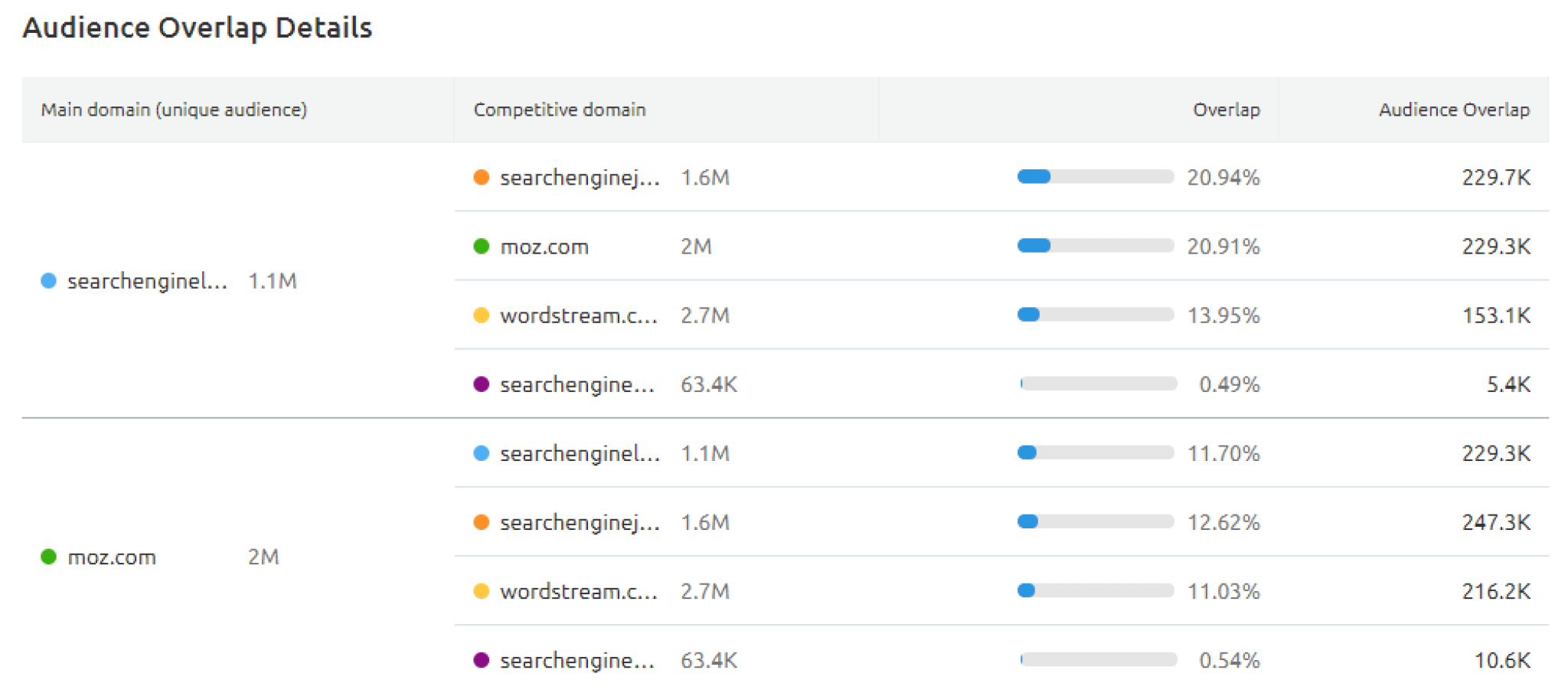 SEMrush Traffic Analytics also shows the traffic distribution by country. This allows you to see where your competitors are getting traffic from.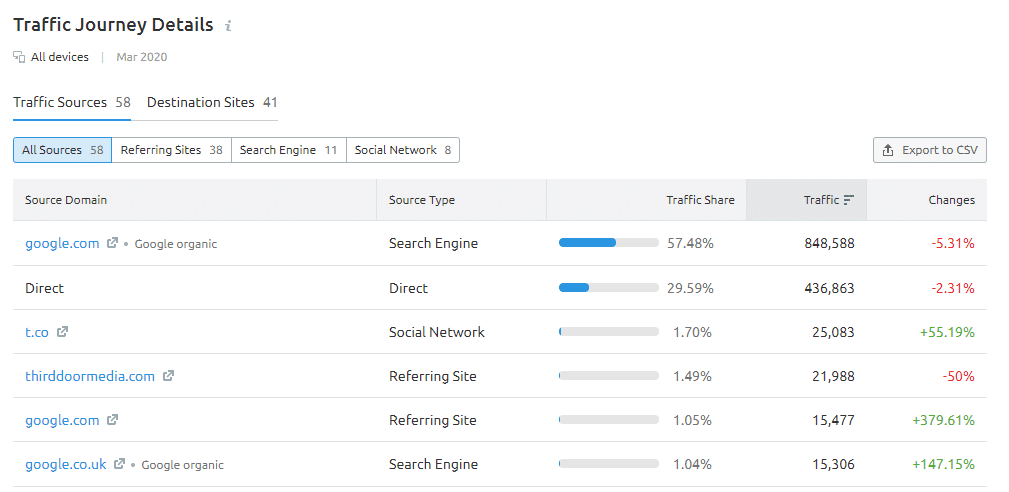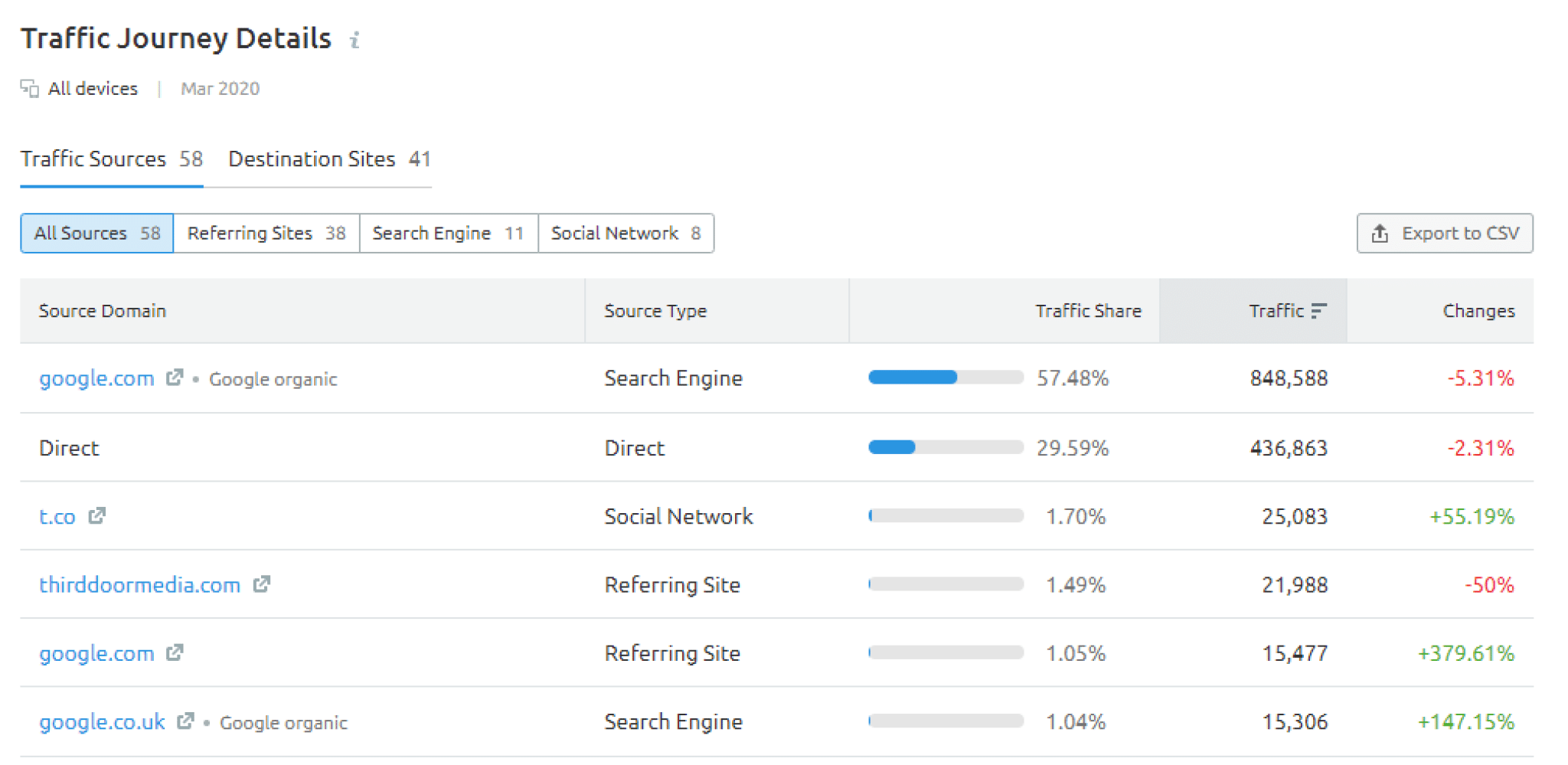 SEMrush's top pages report shows the individual pages that bring the most traffic to the website. The report further displays unique page views and unique visitors. You can sort this data by the visitor volume for specific traffic sources.
Moreover, the report also shows the website's top pages for desktop and mobile devices. With this report, you can easily discover the pages which already work best for your competitors. You will understand which pages you should promote and find the new content ideas for your site.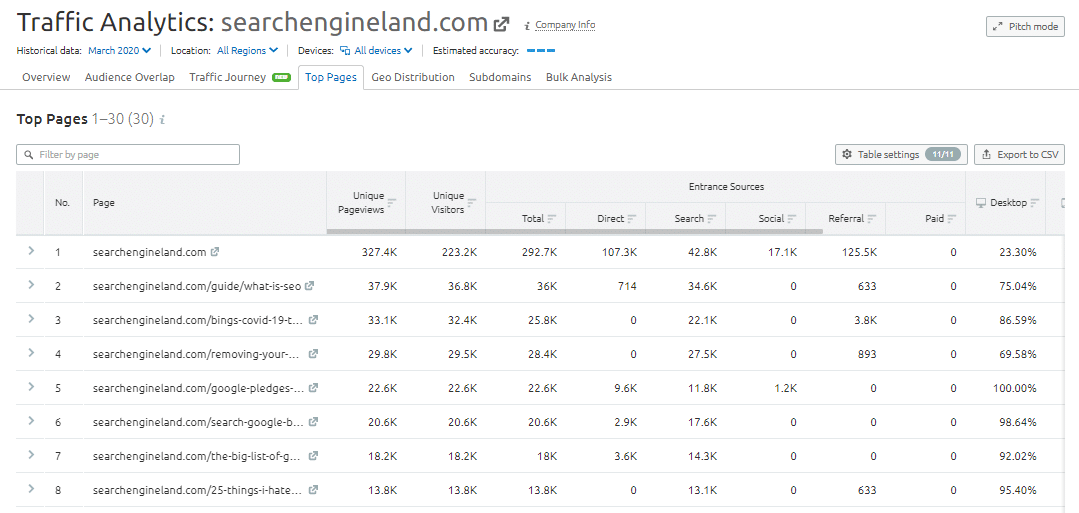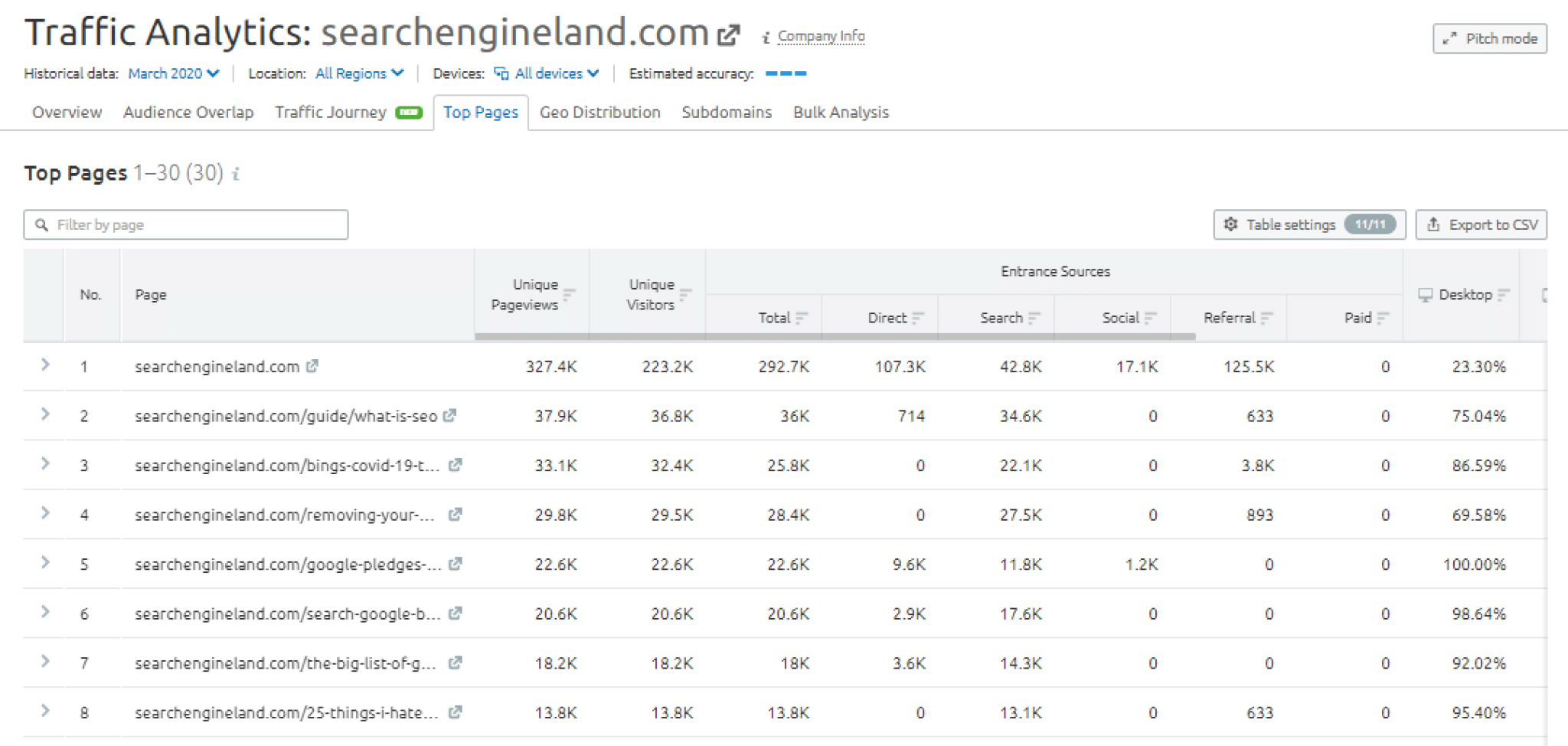 5

Geo Distribution + Traffic by Countries Report
Undercover the most lucrative markets for any website in the world by using Geo Distribution features. This feature allows you to determine the specific regions where your competitors' traffic is coming from. That means you can identify the specific countries and regions where your website gets its visitors. Traffic by countries also gives you an advanced idea by which you can analyze the total traffic and traffic share (%) from each country. Besides, you will know the websites' visitors average visit duration, bounce rate, pages per visit.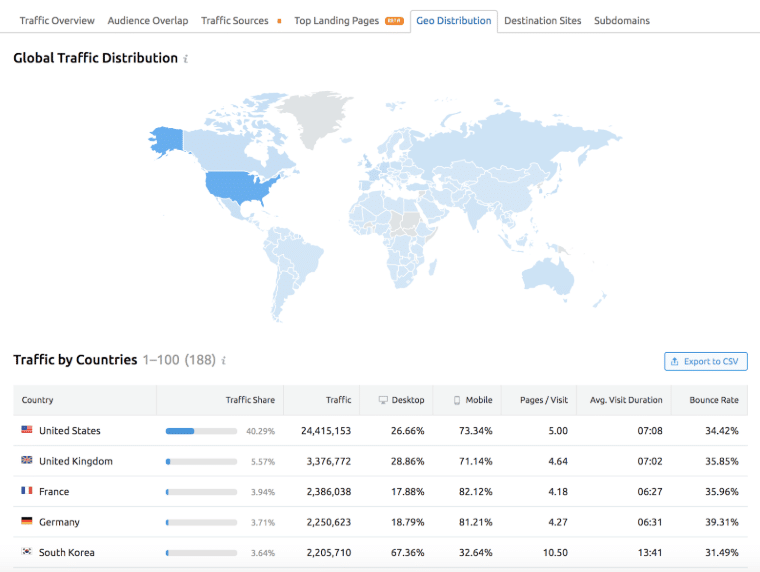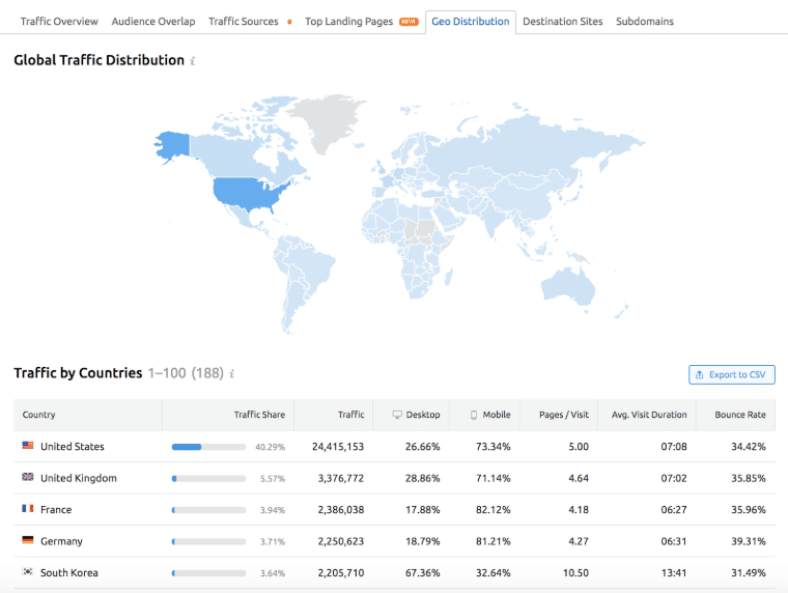 6

Subdomain Analysis Report
SEMrush Traffic Analytics tool allows you to compare web traffic to regional versions of your site. It reveals the most intriguing subdomains in any site's structure. With this analysis report, you have access to check the traffic volume of desktop or mobile audiences. Moreover, you will easily find out whether your competitors are getting a lot of traffic to their website or not?


SEMrush Traffic Analytics allows you to analyze up to 200 websites at once from your custom list. So, you can easily gather your competitor's data, potential partners or prospects at once. The bulk analysis feature is very helpful to gather competitor's backlink.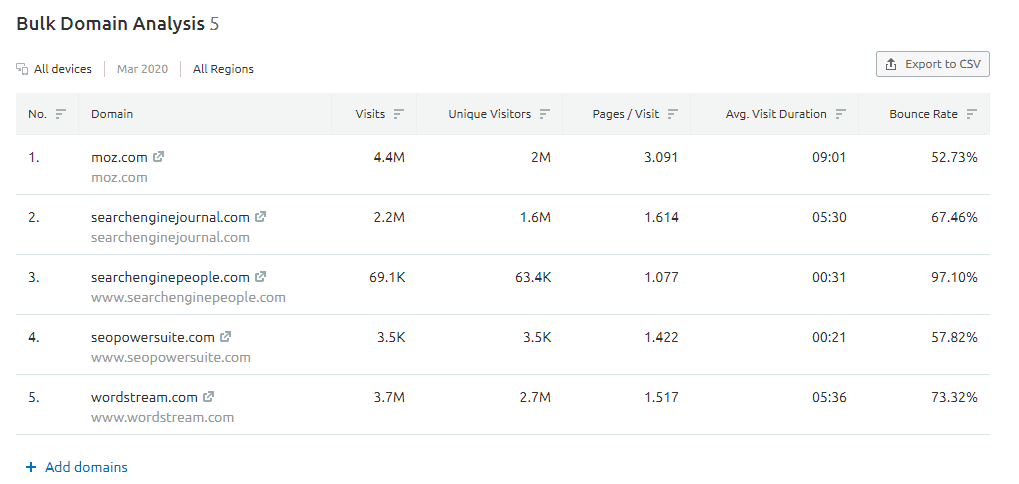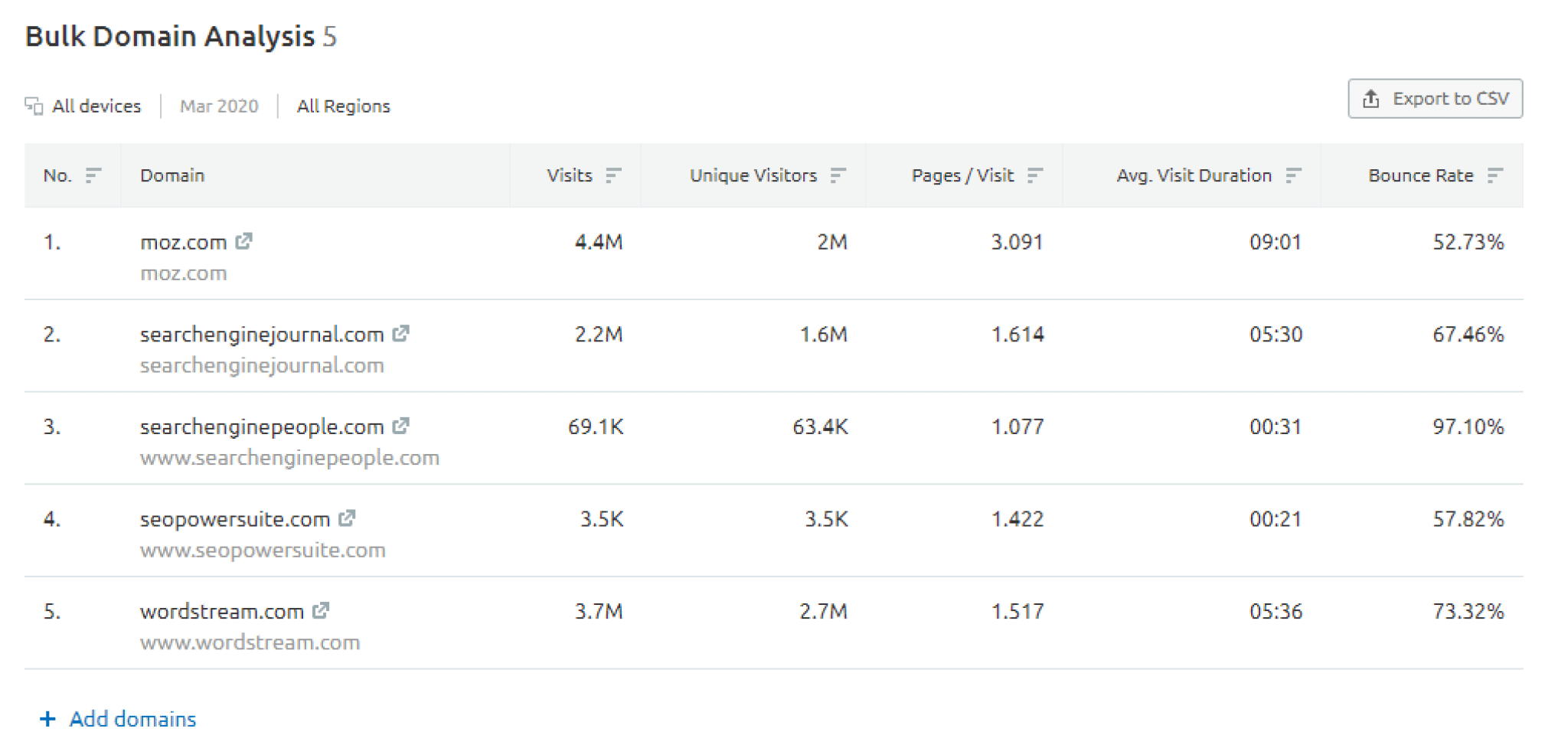 Conclusion
SEMrush is one of the top SEO tools that extensively used for research and competitive analysis. Online business success depends a lot on how much you know your market, how you do the research, analysis and marketing your business. With all the features SEMrush Traffic Analytics is a valuable tool worth using for research and analysis.