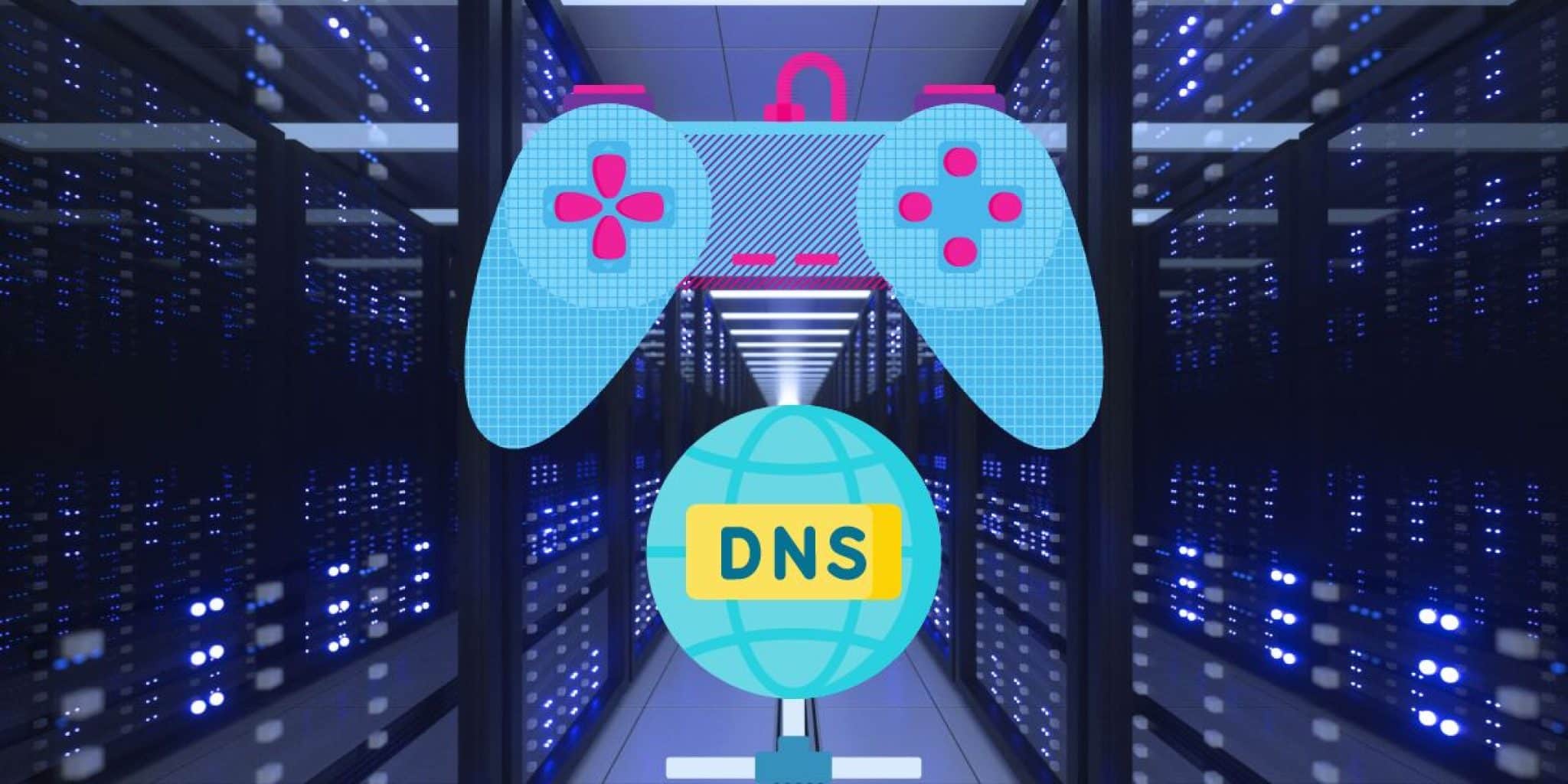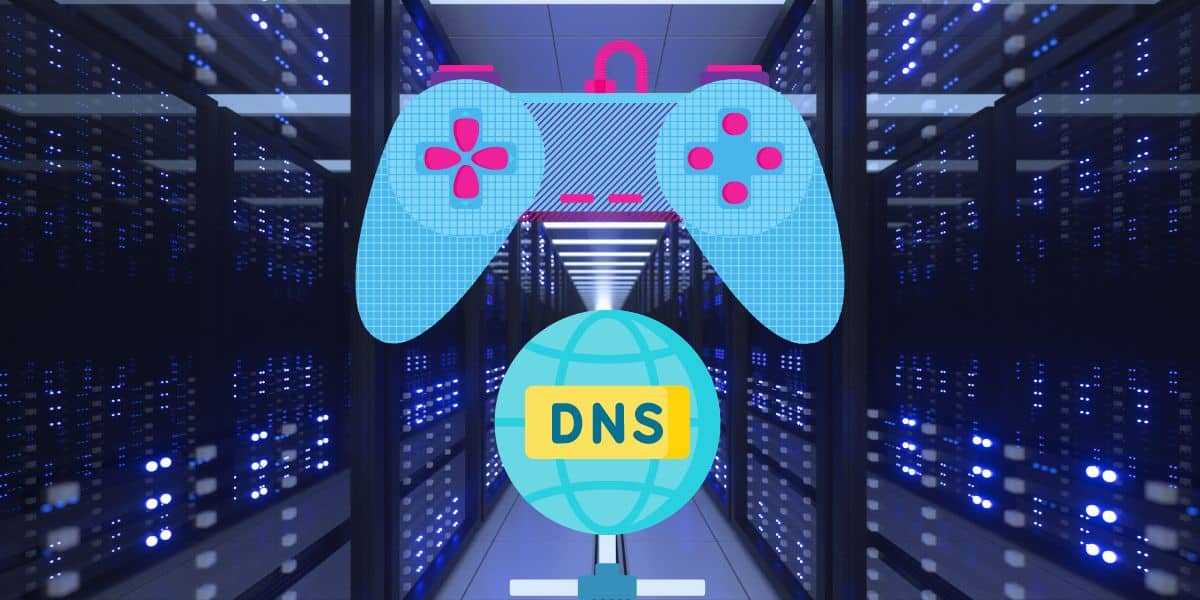 Are you looking for a way to add extra online safety and improve the gaming experience? Then try using DNS servers. Not all are good for gaming, but here is the top list of the best DNS servers for gaming.
Online gaming is one of people's activities due to advanced technology. While it is growing, people are joining online gaming, and safety remains a concern. If you want o to improve online gaming safety and improve the user experience, we recommend you use the DNS servers.
When you select the best DNS servers will not only guard your online privacy and check on increasing the breathtaking speed. And if you are new to the DNS servers or new to the online gaming, then our article will start by introducing you to the DND severs, and we will guide you on how it works, the benefits, and so on.
But one thing you should note is that there are public and free DNS and premium. Public and free DNS offers a plodding speed and poor user experience instead of the premium that guarantees responsive browsing and improved security.
Therefore, when looking for a reliable provider, select the DNS with a lot of care. We guide you in the right direction through our dedicated review and unbiased research.
---
About DNS Server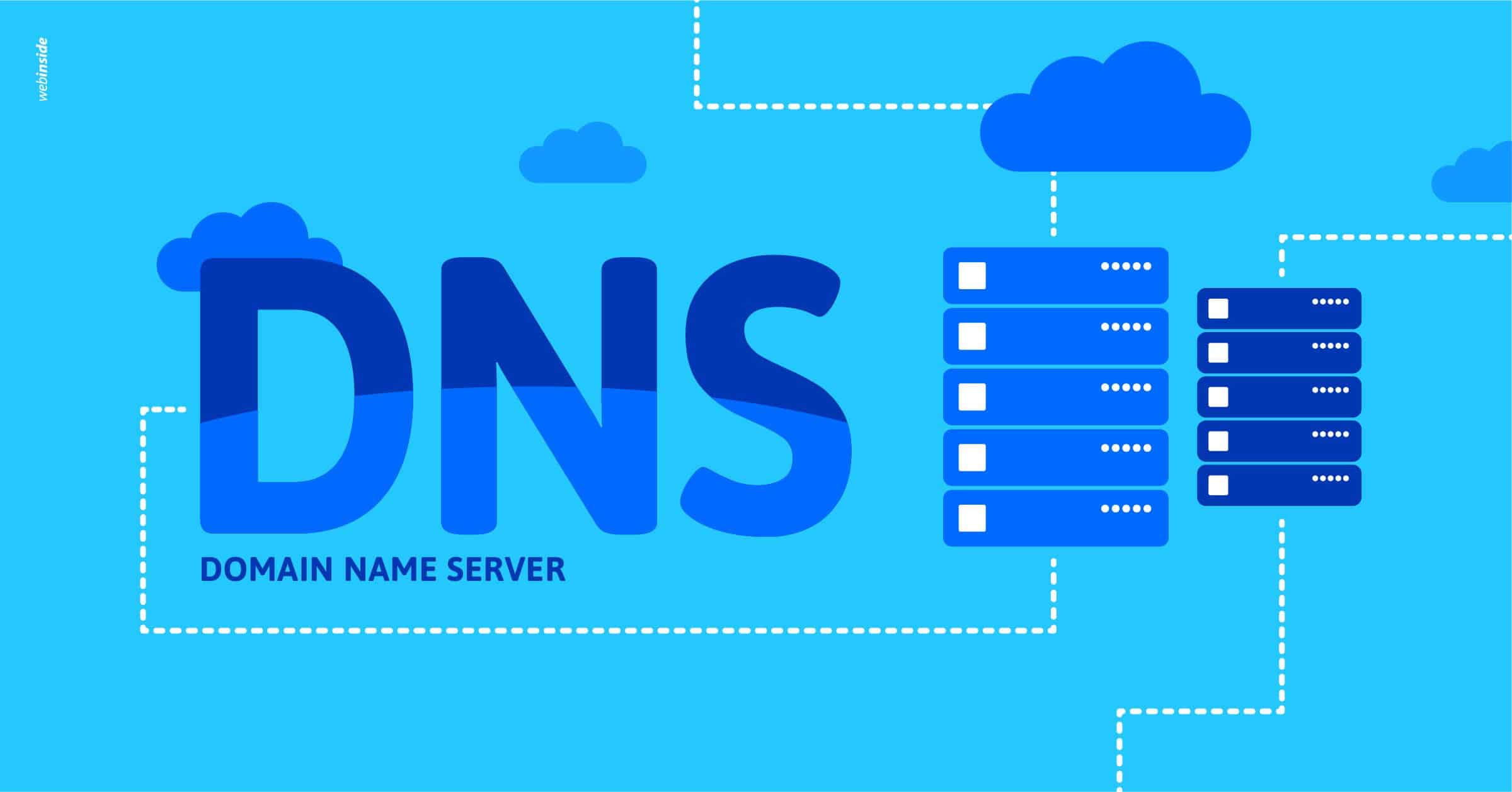 DNS stands for the Domain Name System, which is simply a phonebook of the internet. That means it is a framework sued to translate the domain names like twitter.com and facebook.com to IP addresses which is one of the requirements a device needs to load an internet resource. An example of a DNS server is 192.168.0.1. It is referred to as the resolution ins geek terms. The operation of the DNS servers is very complex. This is because the data is not held by one database.
Instead, it is spread to the worldwide directories, including the fastest DNS servers. Something worth mentioning is that a typical internet user does not need a DNS server with the lowest technical details. The ISP offers you automatic access to the available DNS server once online. So, anytime you type in the URL to the browser, it helps you locate the relevant IP address.
This implies that when you do not own one  DNS server, the ISP assigns you one when you are online. However, when the ISP gives you the DNS, it is not a perfect option on the internet. We state so because, with the slow server, you will have a slower internet connection. Furthermore, when the DNS servers are shut down, you may lose your internet connection.
Another fact is that free and public DNS servers do not offer a good user experience and are prone to technical issues and slow response. But, most of them come with security tools to help you block infected websites prone to phishing, etc.
---
Why Do You Need a DNS for Gaming?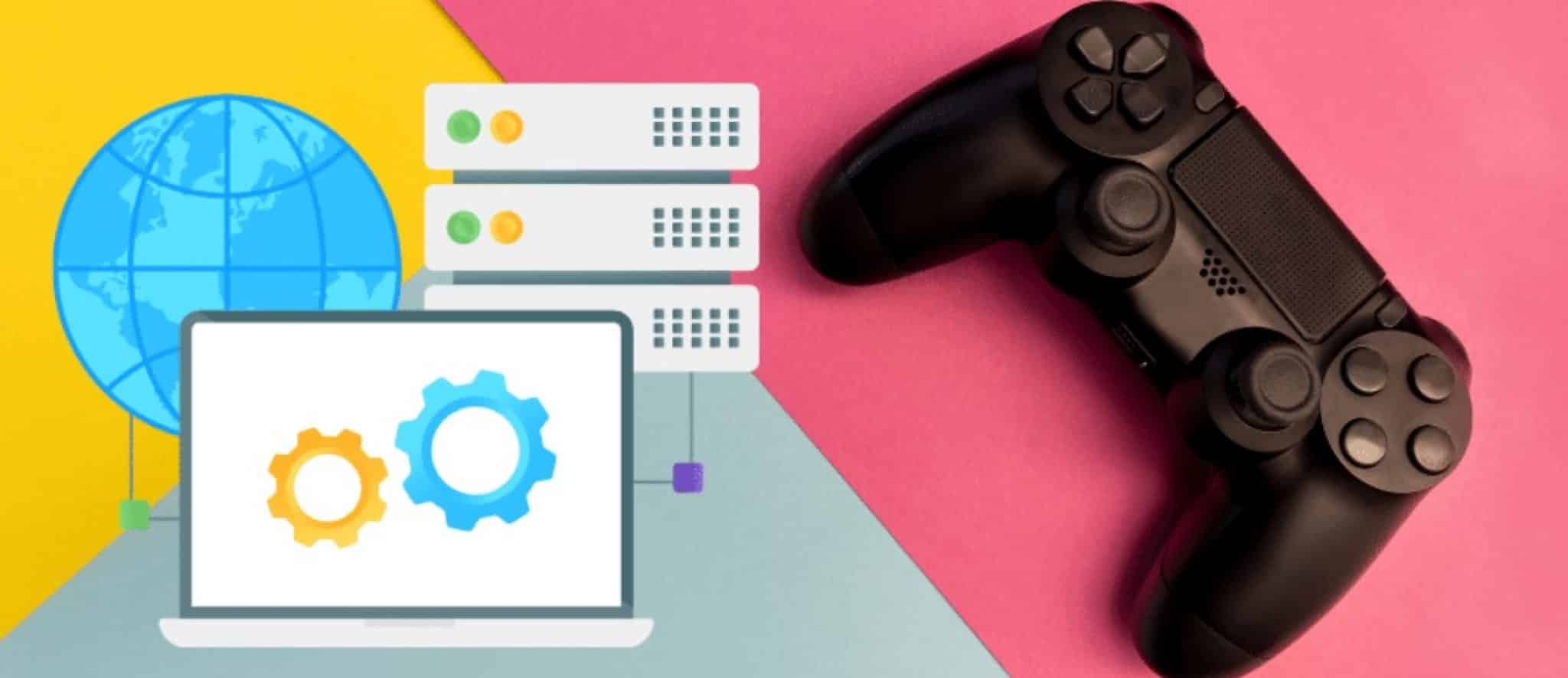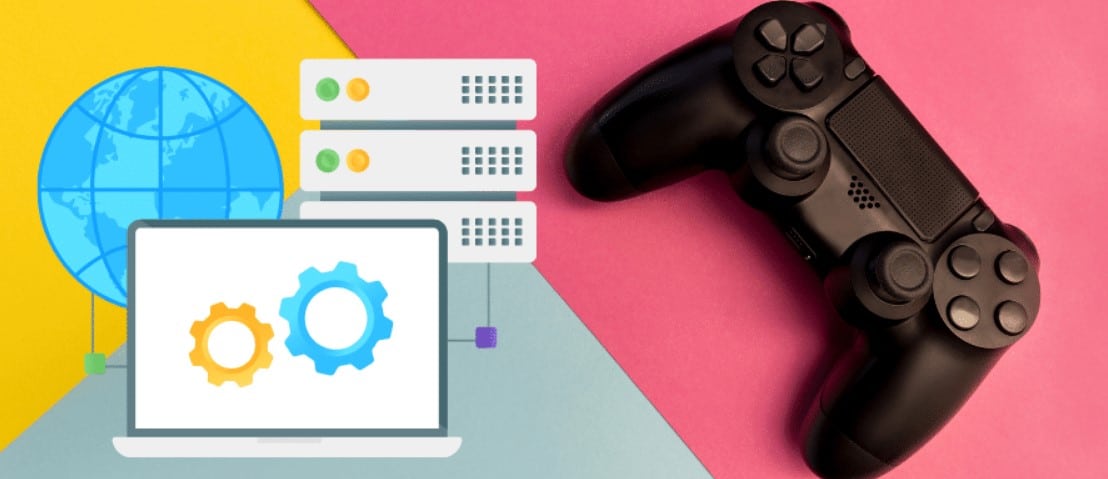 You might ask yourself, as an online gamer, you might ask yourself why you need a DNS server. From the definition above, it is even evident without going into details. The DNS becomes a top priority as online gamers do not just search with the console's domain name. To make it clear to the layman, a DNS server is responsible for linking a domain name to the IP address.
Thus making it easy for the console to establish a connection with the game servers or app servers like Netflix, etc.; you can even use YouTube on the console. Thus, it becomes easy to download the games and update the software.
Therefore, DNS servers are critical in improving the upload and download speed. Thus, online gamers have an easy time through the use of DNS in customizing and downloading patches and games as well as updating with high speed than usual.
Here is a round-up of the benefits of using DNS servers for online gaming:
Helps reduce ping, jitters, and packet loss.
Offers security to protect online gamers from possible phishing when they visit malicious sites.
It is also one source of the parental control by blocking specific websites
It improves the speeds with low query times for an excellent online gaming experience.
If you get a server next to the location, it tends to increase the internet speed and connection quality.
---
Best DNS Server for Gaming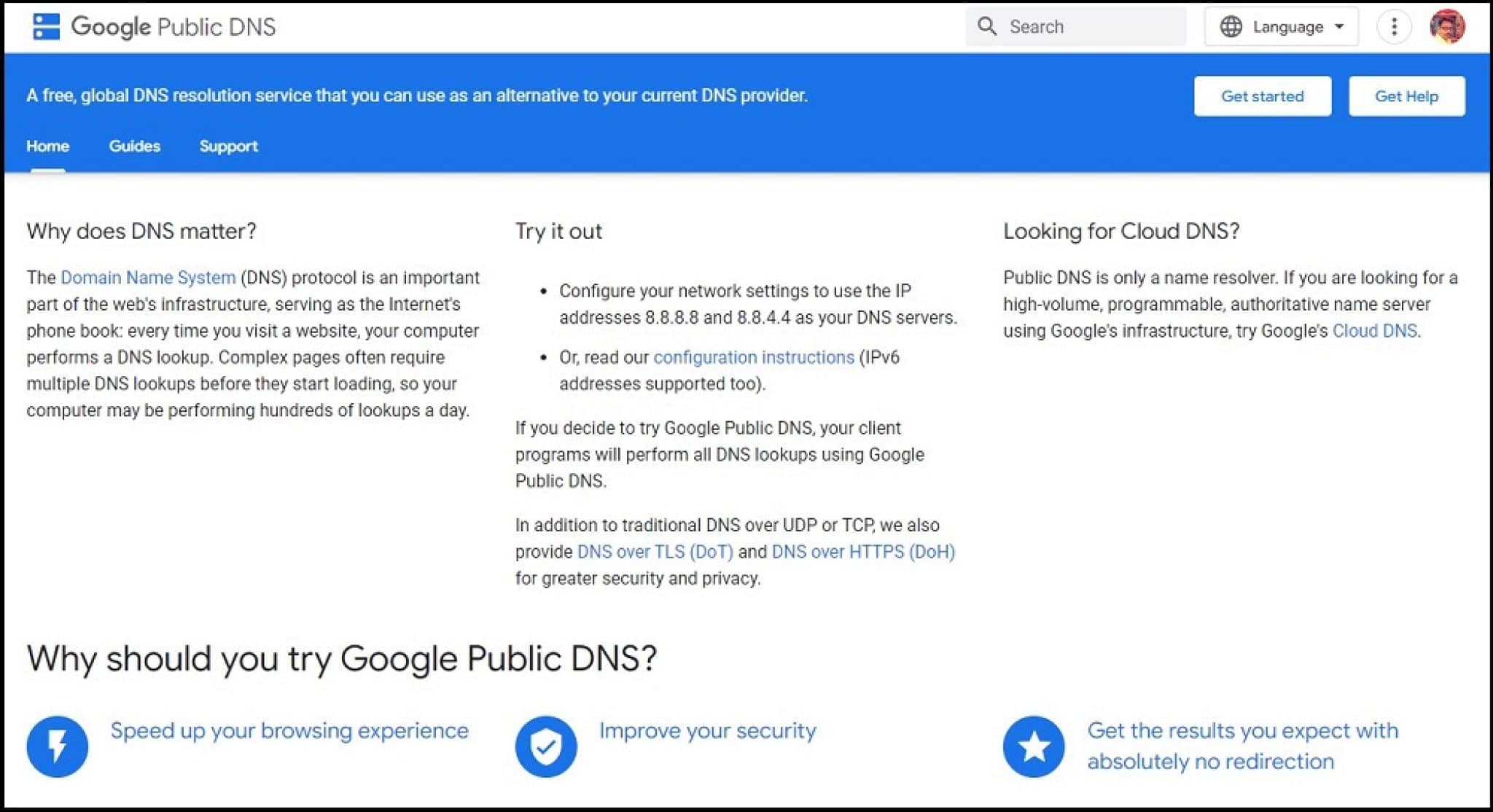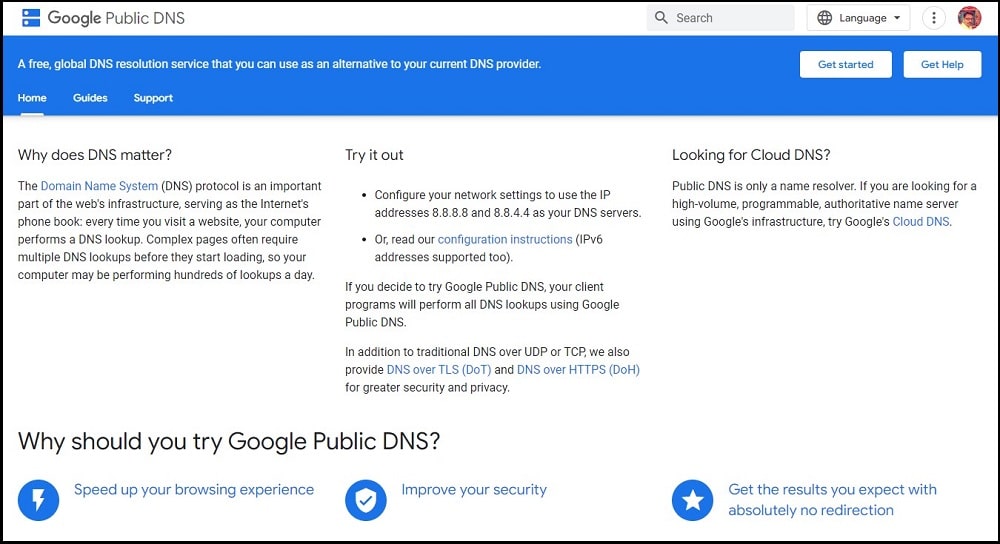 Primary DNS servers: 8.8.8.8
Secondary DNS servers: 8.8.4.4
Google Public DNS is one of the best yet simple DNS you can use to replace your automatic or public ISP for improved performance. These guys promised that they never keep anything, and this guarantees you the online safety, which we cannot match with any ISP automatic DNS.
They log a fill IP address details for the querying device on the platform, which takes around 24  to 48 hours while troubleshooting and diagnostic reasons. They also claim to reduce the location and personal information to the city level, where everything is deleted immediately after two weeks.
There are many benefits you can enjoy using Google Public DNS. However, they provide the essential services that only aim to target experienced users proficient with configuration. Only if you are a pro will you be able to change the configuration settings.
And when you are not sure, they have provided guides and tutorials to help you. You can replace the name server with their primary and secondary DNS servers. Interestingly, Google Public DNS supports IPv6 addresses. And today, they provide DNS over TLS and DNS over HTTPS for enhanced privacy and online security.
---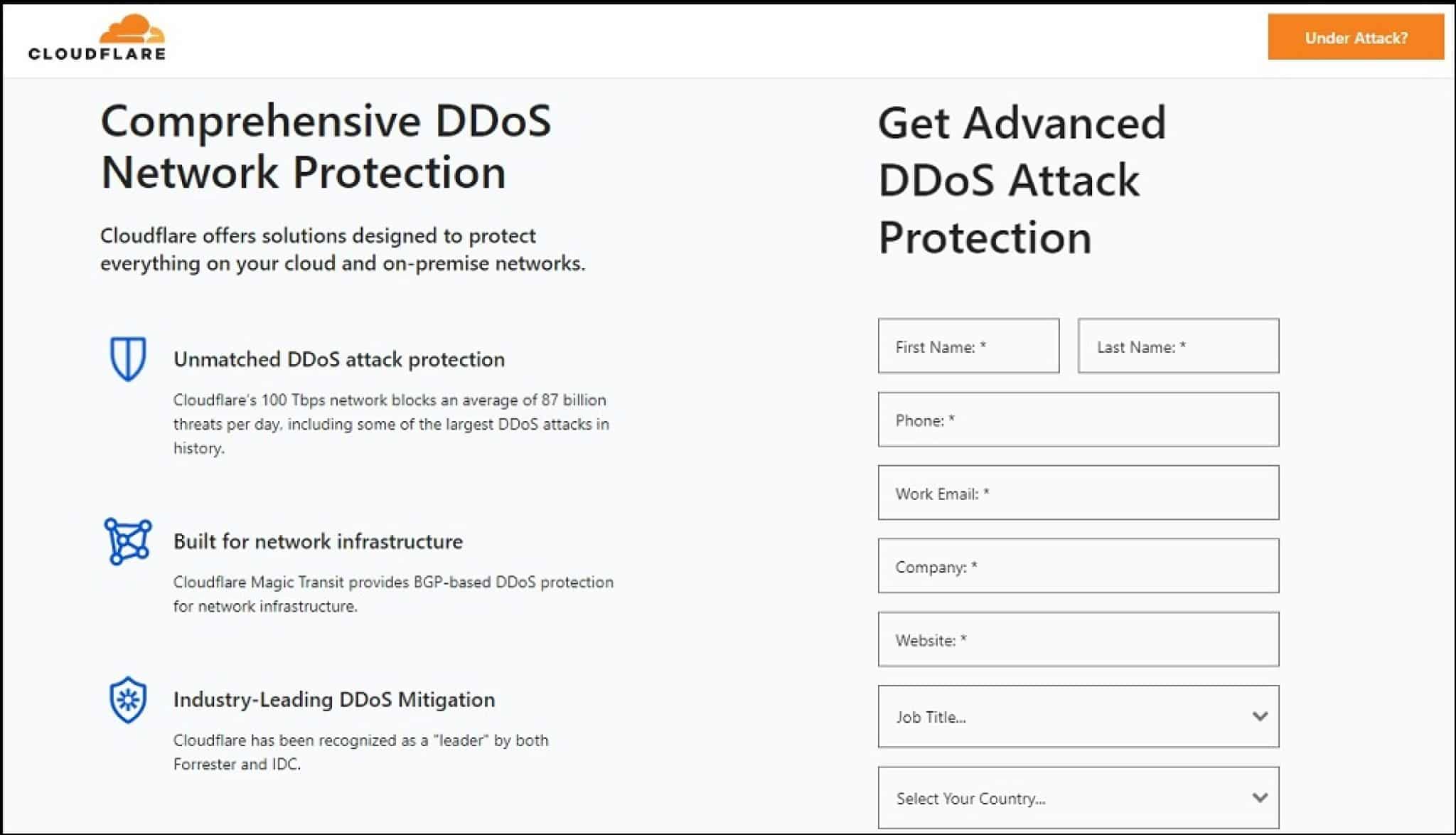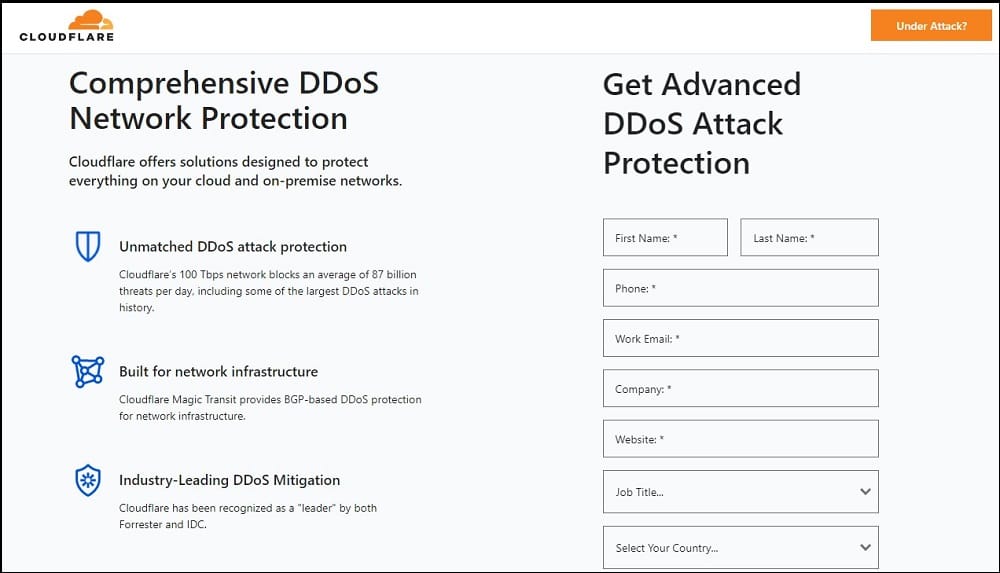 Primary DNS servers: 1.1.1.1
Secondary DNS servers: 1.0.0.1
Cloudflare DNS is among the outstanding best DNS not only for online gaming but also for other purposes. They claim to provide advanced DDoS protection during online gaming. These guys are best when offering a solution to give you privacy on the cloud and the premise network.
Their security level is unmatched as they rely on the 100Tbps network, which can block over 87 billion threats in a single day. Their location coverage is perfect, and regardless of where you are located, they have a server close to you. And because of the above alone, it has become one of the best DNS servers for your online gaming.
Cloudflare DNS guarantees you one of the best internet speed connections and actual uptime, perfect for the improved online gaming experience. This is a private server and thus assures you privacy and access to the unfiltered contents. However, you must be sure that the site you visit is safe because you can access unfiltered content. Otherwise, they are always on demand and provide you with advanced analytics.
---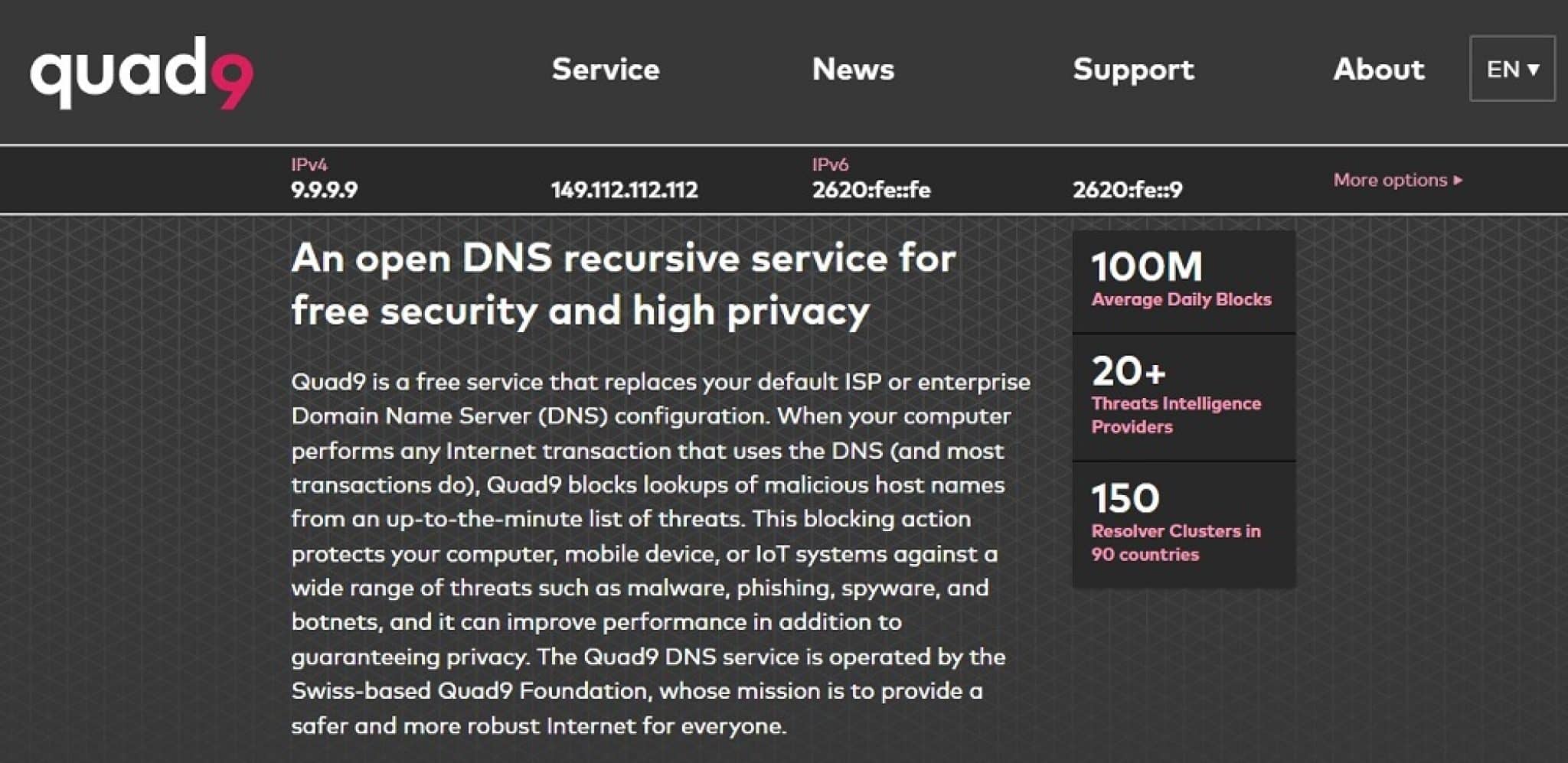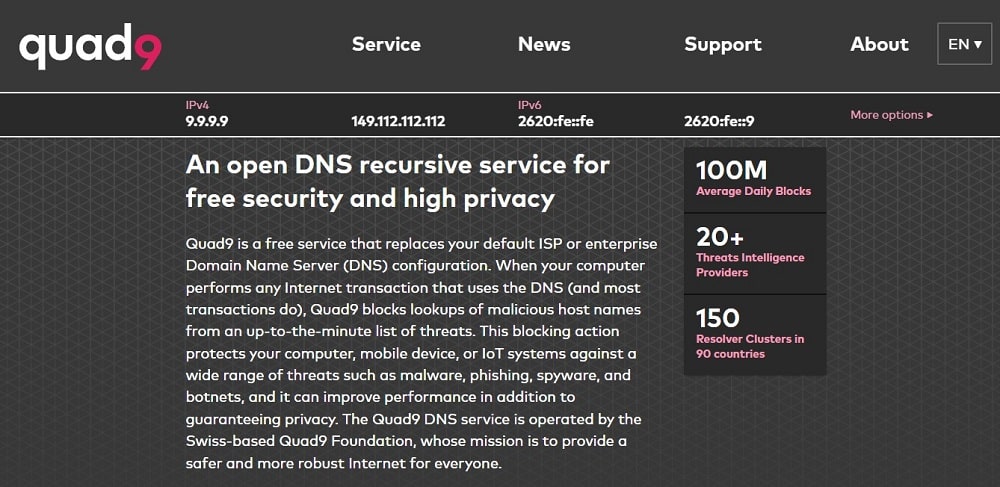 Primary DNS servers: 9.9.9.9
Secondary DNS servers: 149.112.112.112
Quad9 DNS though it is still young in this game, it offers perfect online protection. There are many reasons you should consider using this server for online gaming.
First, it is because of the guaranteed security by blocking malicious contents and its speedy performance record. This ensures the fastest connection and maximum upload and downloads while playing the game. Though they offer limited customer support, it is worth using it, and it has been a free DNS server since its inception back in 2016.
This DNS can easily replace your ISP  configuration as it is easy t set up. The privacy protection and blocks help you from accessing attacks on malicious websites and botnets. Other than the above services, it also aims to improve the performance.
The company targets offering a solid internet connection for everyone who uses it. The DNS is compatibelw tibh btoh IPV4 and IPv6. They have a high rating which indicates that customers are satisfied with their services online. The company is outpacing other competitors.
---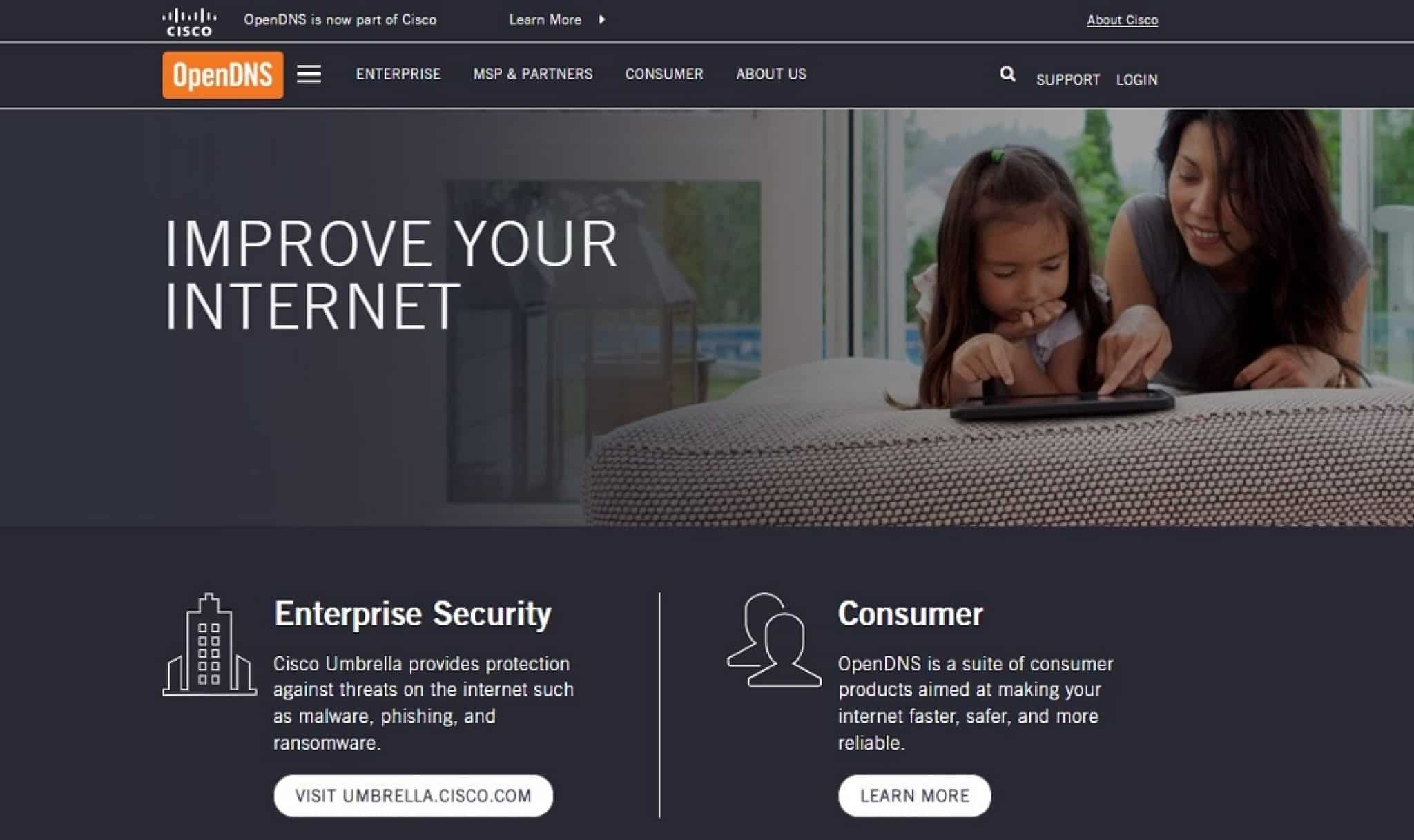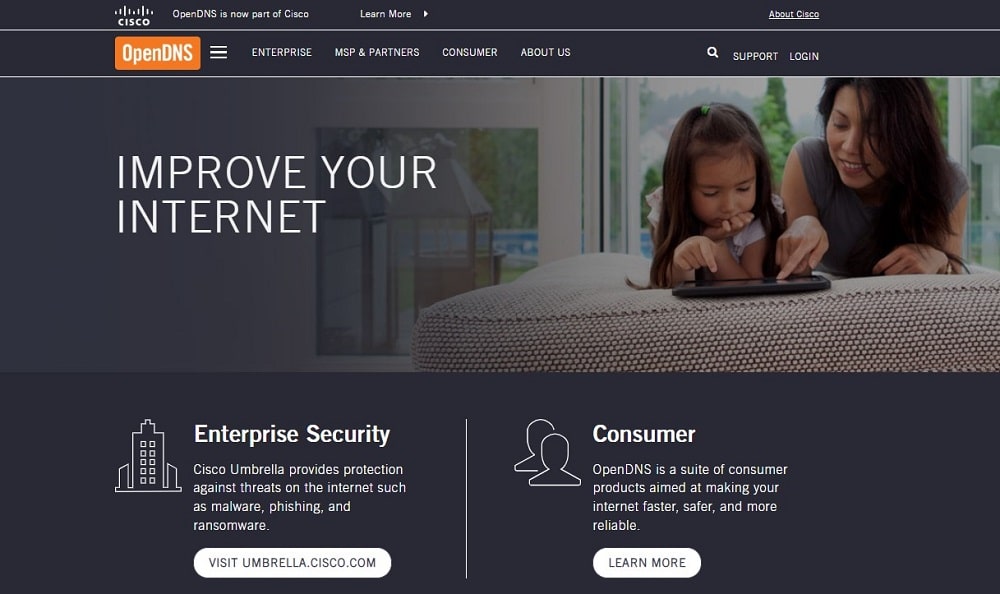 Primary DNS servers: 208.67.222.222
Secondary DNS servers: 208.67.220.220
OpenDNS brags itself for offering enterprise security. They indeed got a cisco umbrella which is the source of their protection against any threat you come across on the gaming websites, including blicks again phishing, ransomware, and malware.
Furthermore, this is a consumer OpenDNS designed to suit online gaming needs. Thus, it ensures that the network is stable, faster, safe, and reliable for more rapid response and delivery. When you get the OpenDNS, setup is easy and quick and does not require technical knowledge.
They have detailed guides or knowledge base, which is easily accessible to make things a breeze. The company has been delivering 100% uptime to the customer since its inception in 2006.
while they aim at giving you optimal online security and high-speed performance, they also make sure that you enjoy the high online game performance. And according to the information on their website, they have been able to sustain over 620 billion DNS questions every day.
There are plenty of reasons why you should get OpenDNS. The well-known is that OpenDNS is a veteran operator and blocks malicious sites by default settings; it also has optional web filtering. The firm is owned by Cisco, the largest and most feared name in the DNS games. Though fere, it has many benefits and is also perfect for parental control.
---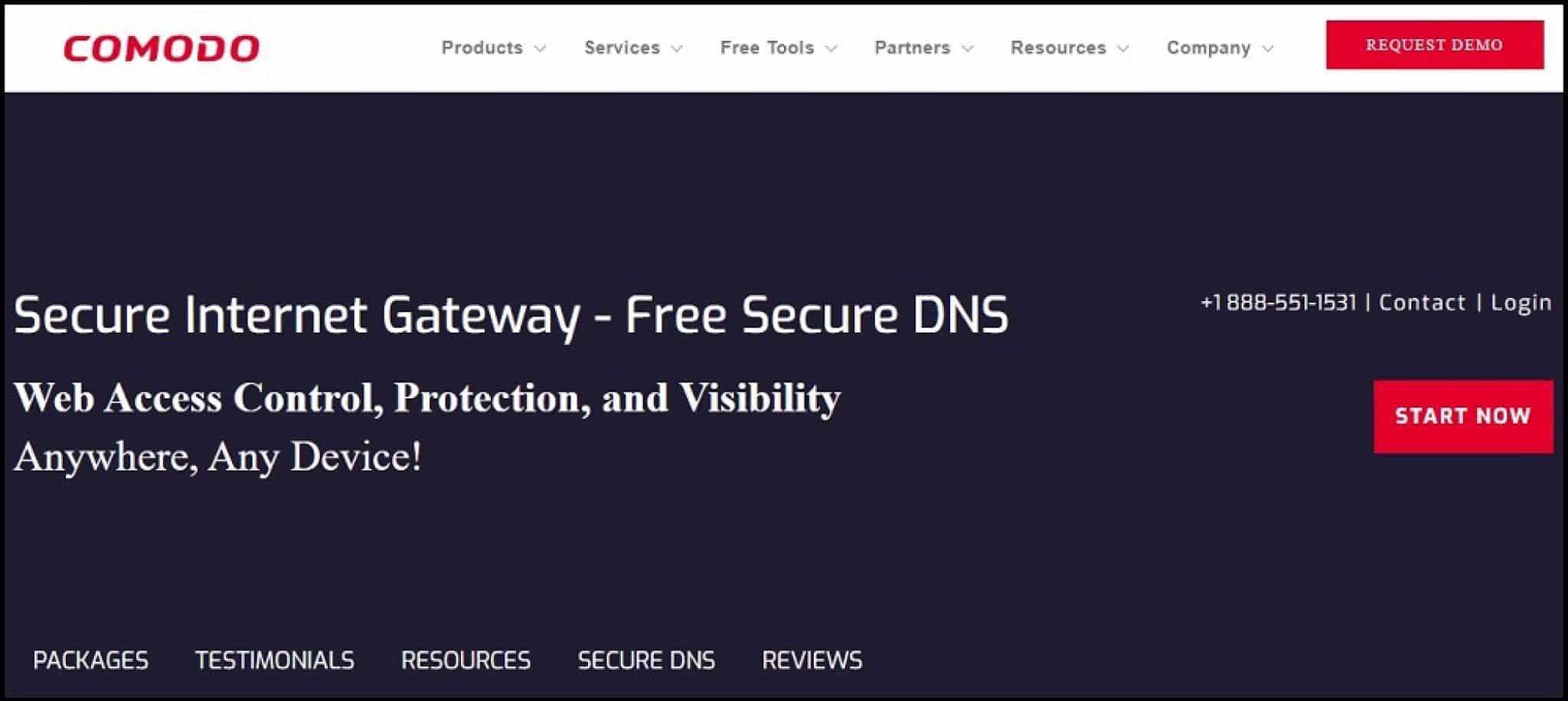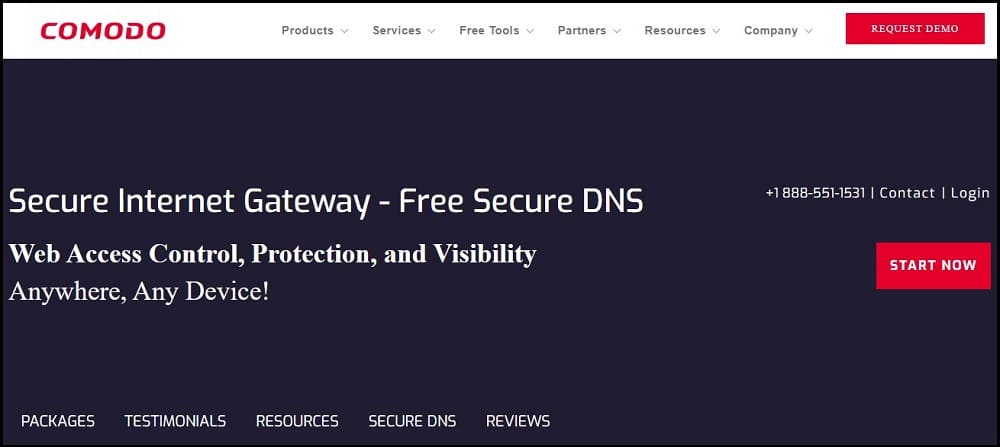 Primary DNS servers: 8.26.56.26
Secondary DNS servers: 8.20.247.20
Next on the list of the best DNS servers for online gaming is Comodo Secure DNS. The service provider company has been around for a while and is well known for being effective in focusing on security matters, safe handling of all parked domains, etc.
They guarantee you a secure internet gateway that is free of charge. They also ensure web access control, visibility on any device and location, and optimal protection. From the website, you can note that they claim to offer online gamers first-layer protection, on and off-network enforcement, enterprise-wide deployment in a minute, and threat intelligence.
You can get a premium package for the secure and fast internet connection and stellar response rate. They are affordable and guarantee you exceptional customer support 24/7.
They offer more advanced features with the premium packages, such as access to the internal IP-based visibility and monitoring, encrypting all the DNS traffics, and controlling DNS egress points of your networks by the sites and DNS servers. All of these favor online gaming and ensure you have a smooth operation.
The company surpasses other online DNS providers. They offer services that are smarter than an average company. No installation is needed, and one network protection. When it enforces the policy, you can gain visibility with Comodo Secure DNS when it implements the procedure.
---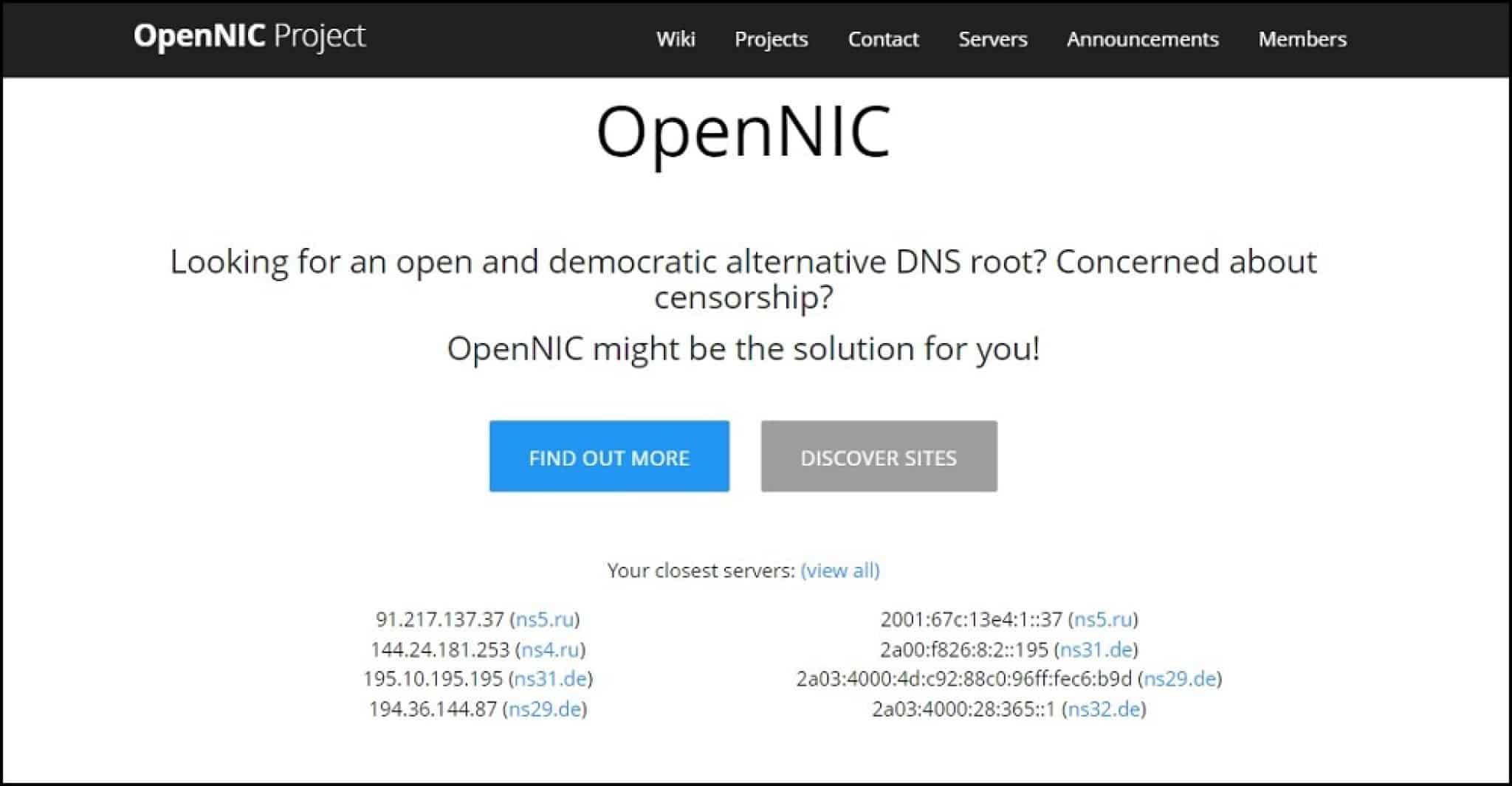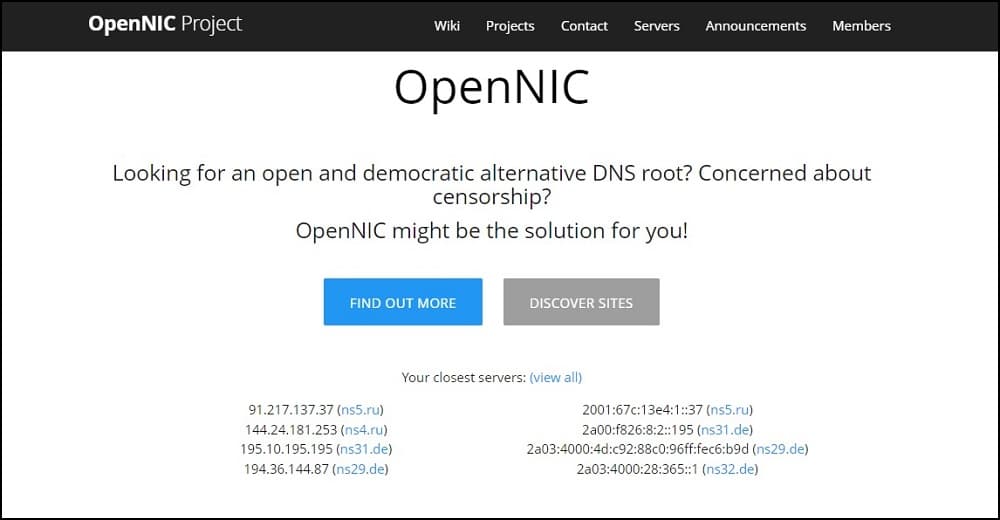 Primary DNS servers: 23.94.60.240
Secondary DNS servers: 128.52.130.209
OpenNIC is one of a kind online gaming DNS server. Their DNS server guarantees online gamers a fast internet connection speed. Thus, you can easily play online games and access data online at a breakneck pace and secure connection. They boosted user experience with no interference in the process. An exciting feature of the OpenNIC is its DNS neutrality. Thus every user can search from any website and anything without encountering any problems.
OpenNIC is an open and democratic DNS server alternative. And if your problem is censorship, then this is the solution you might have at hand. It supports both the IPv4 and IPv6 server. And when you play online games using high graphics, then going for a poor DNS might lead to the experience of some latency and lag.
However, OpenNIC ensures that customers have a flawless experience and enjoy high-quality gaming online. Another thing about OpenNIC is that it keeps you secure and blocks all the attacks or ISP DNS hijacking. The server is simple to set up though best for the newbie online gamers.
---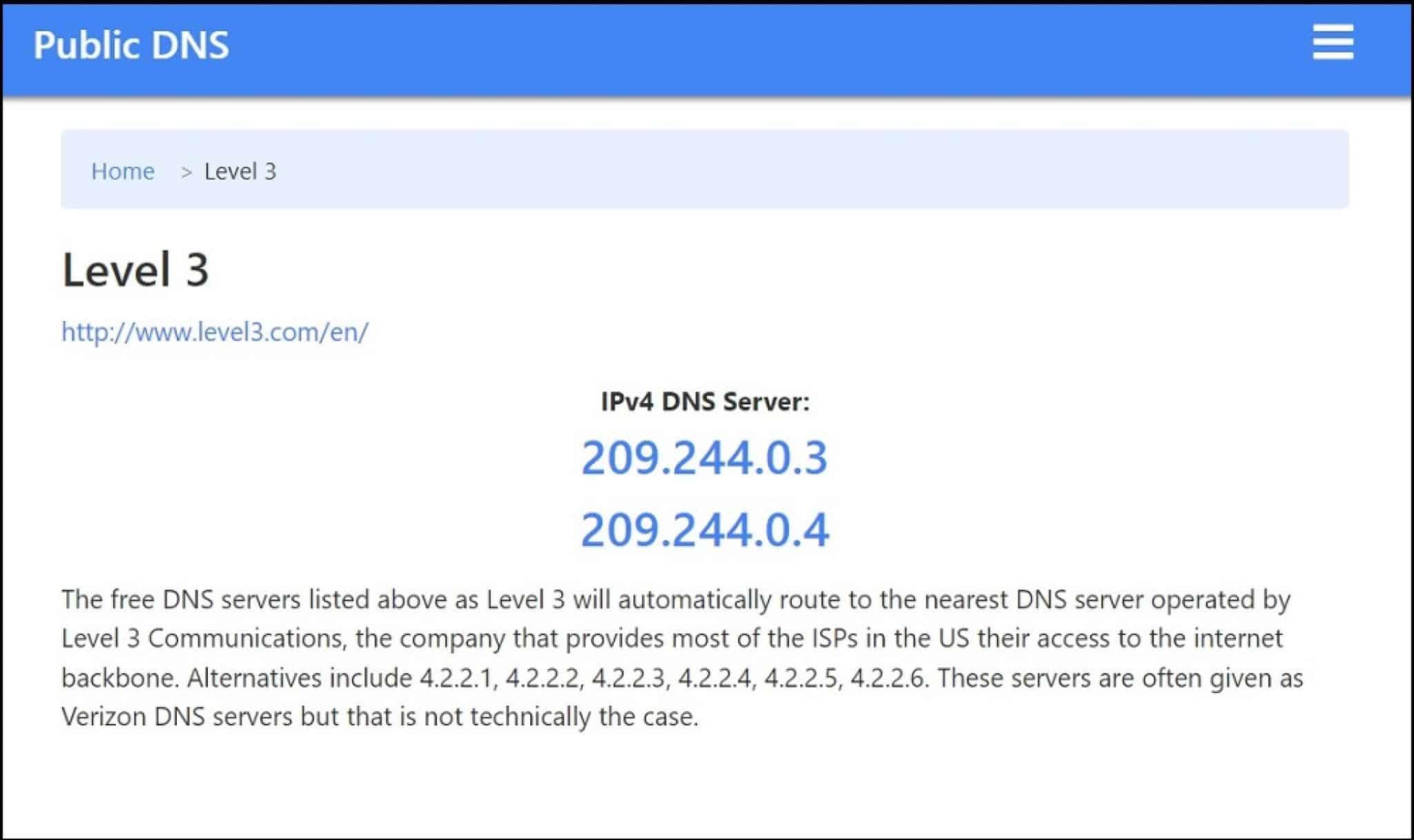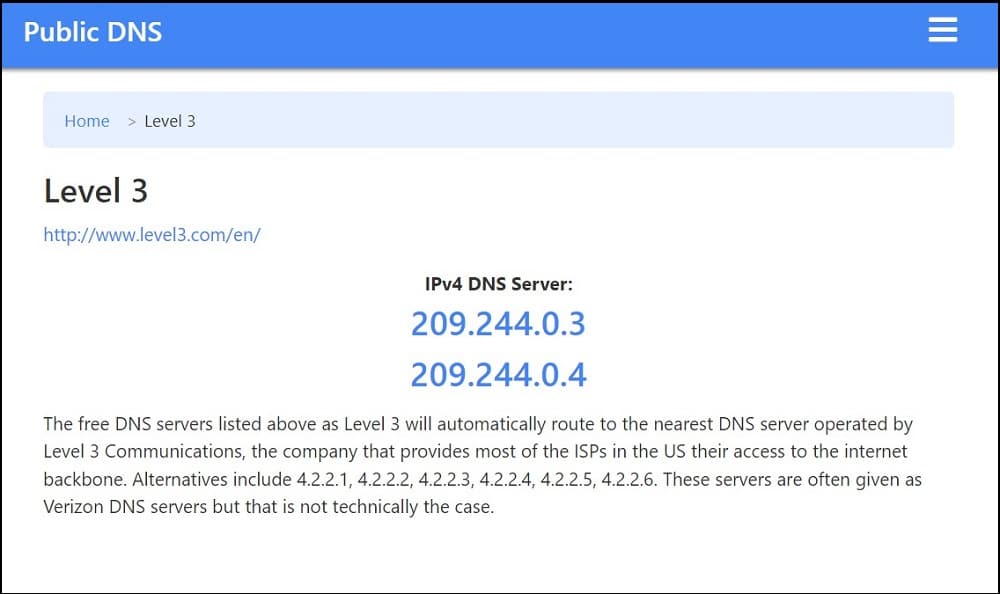 Primary DNS servers: 209.244.0.3
Secondary DNS servers: 209.244.0.4
Level3 DNS is a perfect DNS server for online gaming. In simple terms is an IPv4 DNS server. And two DNS are listed as level 3, which are free, and you can automatically use them to route to any nearest server available through level 3 communication.
It is considered the best company that offers the most US ISPs and internet access backbone. So the alternative ISPs. And the servers are only given as Verizon DNS servers, which is not the case in reality. However, it would be best to have excellent hardware to use this DNS.
The server is perfect for heavy duties, and online gaming with minimal requirements met. And no one has ever complained about the speed when using the level 3 communication servers. Instead, the guys guarantee all users no latency and lag, which means fast speed connection ad reliability for gaming. after Cloudflare and Google company, this is next on line as the best DNS servers for gaming. The DNS server is compatible with the ISPs and routers.
---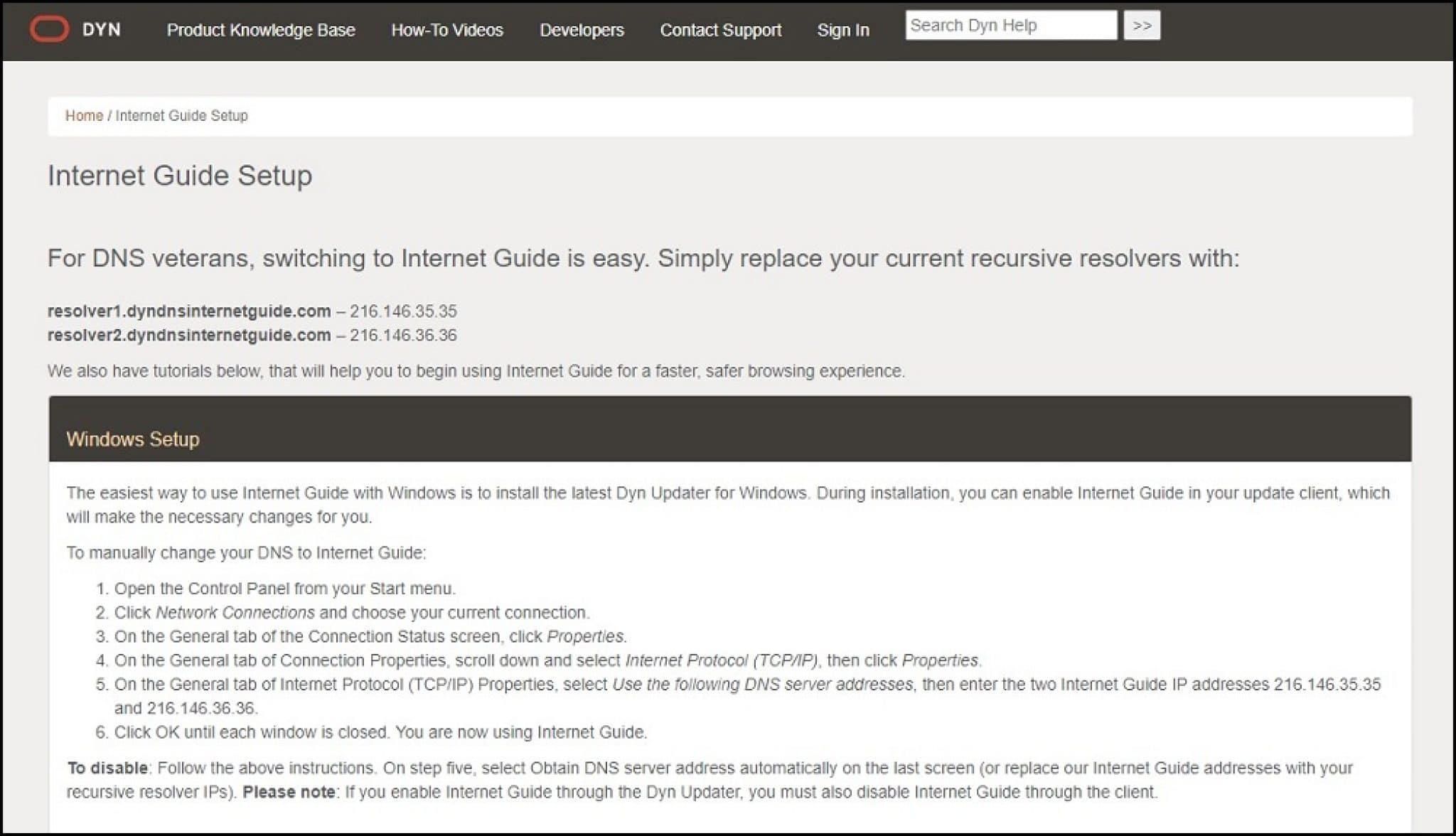 Primary DNS servers: 216.146.35.35
Secondary DNS servers: 216.146.36.36
DYN is another reliable and secure DNS server for online gaming. It is also similar to the above-discussed servers. But it guarantees safe web browsing and fast internet connections for other things. Thus, online gamers always have an easy time and perfect experiences with this DNS server.
Therefore, DYN offers smoother browsing, protecting your data from attack and hackers or guards you from phishing. The DNS is straightforward and supports Windows, Mac, Linux, and even routers. They have well-laid procedures on the website to guide you. Thus, you can set up any of the above-preferred DNS servers, primary or secondary.
---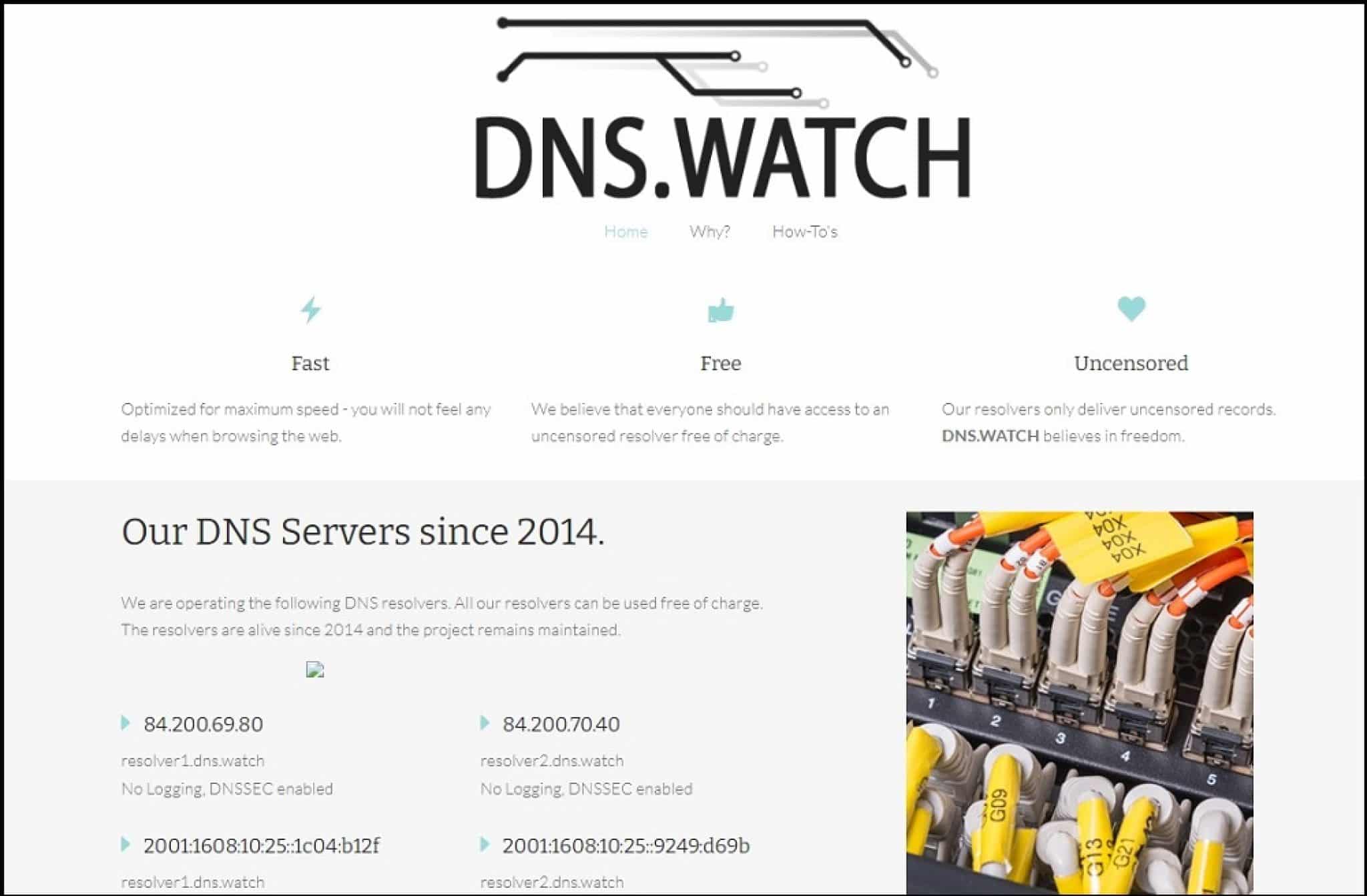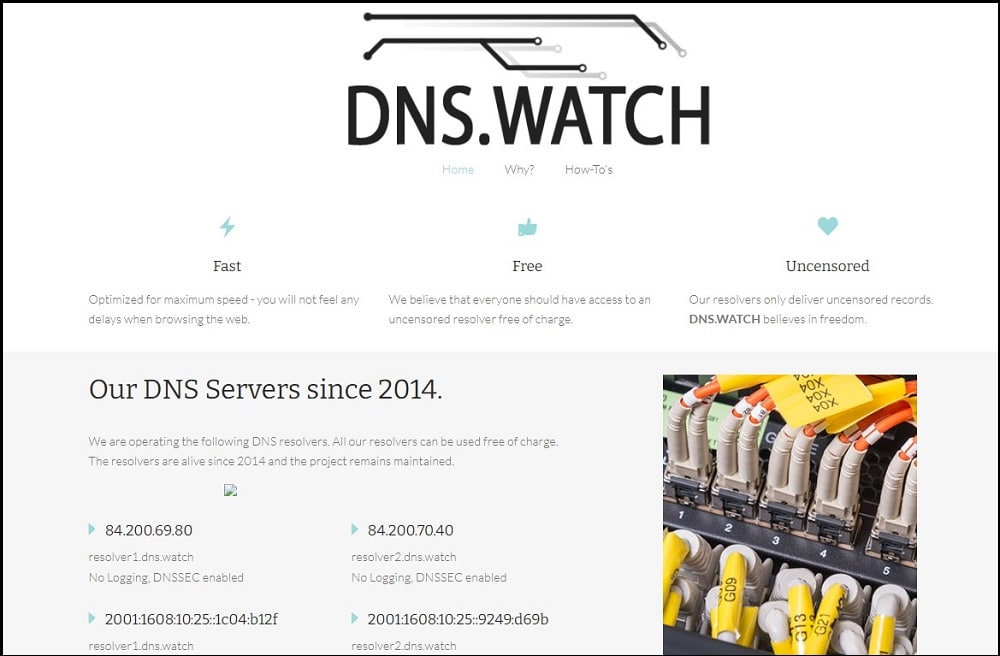 Primary DNS servers: 84.200.69.80
Secondary DNS servers: 84.200.70.40
DNS.WATCH is one of the best DNS servers we cannot end our list without mentioning. It is a free DNS server but works best for online gamers. With DNS.WATCH, online gamers are guaranteed a lag-free experience. And online connection is so perfect without any sign of interruption or intrusions.
And one of the features which make DNS.WATCH popular and preferred is its availability to operate on multiple devices. And if you have a PS4 or PS5 console, this is the best DNS server for you, irrespective of the device. It does not have any impact on your online gaming. However, it does not guarantee users 100% safety regarding security measures. These guys believe in freedom and thus deliver uncensored records.
---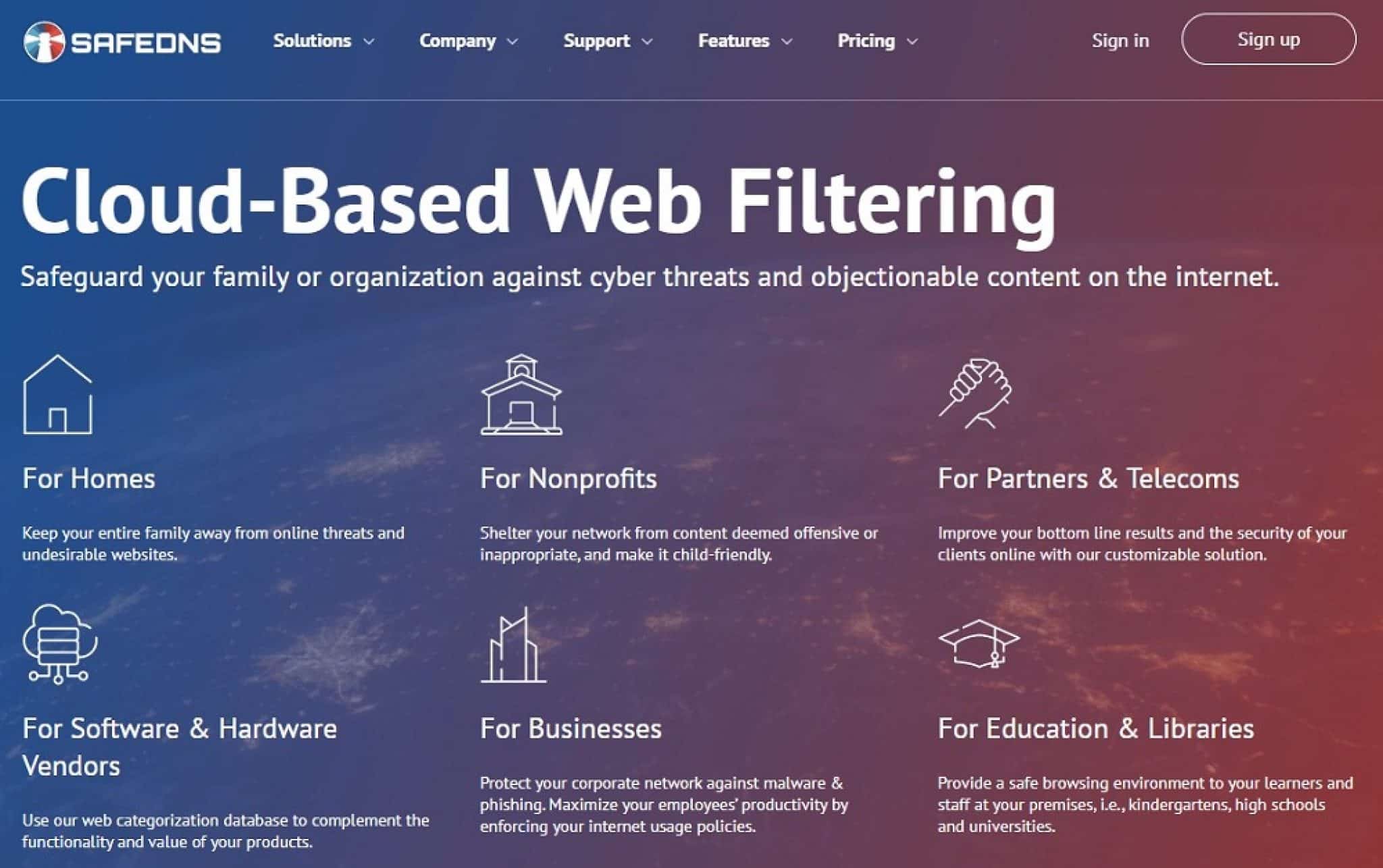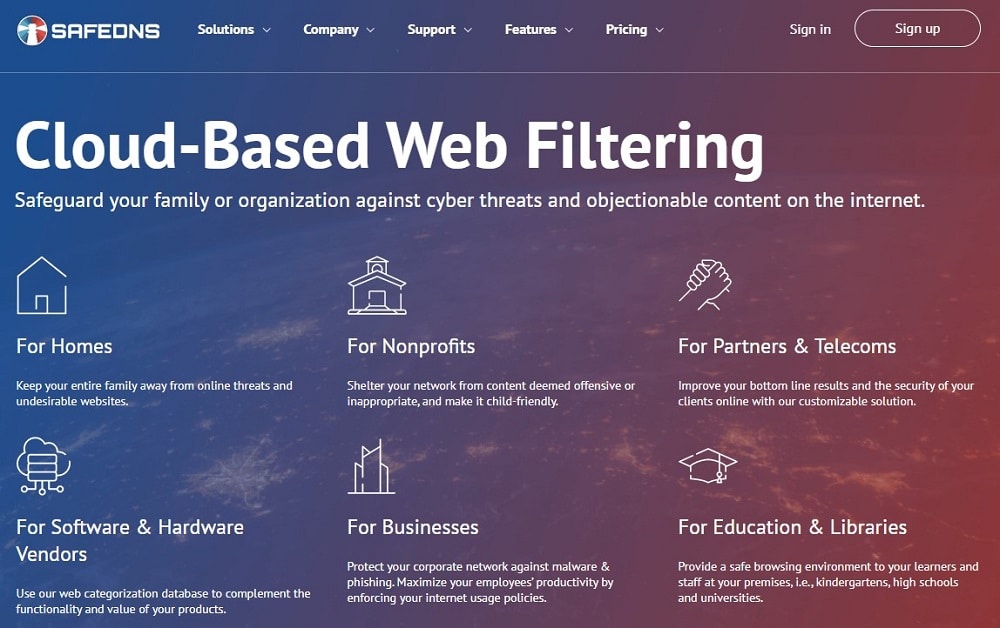 Primary DNS servers: 195.46.39.39
Secondary DNS servers: 195.46.39.40
Then lastly, we have the SafeDNS as a popular DNS server for smooth gaming. And it t is also suitable for providing extra protection from possible hackers. They have cloud-based web filtering services that guarantee you against any cyber threats.
You can use this DNS server for any situation in a business, at home, in education, etc. Try it for the guaranteed fast speed and secure connection for online gaming and other activities.
---
How to Find the Fastest DNS Servers for Gaming
Finding a reliable  DNS server depends on multiple aspects. And the first one of the most important ones is speed. But also, you must remember that the rate of DNS servers depends on the location, the nearest server distance, power supply, and bandwidth which enables its operation to accommodate the received queries.
Therefore, we recommend using the DNS Jumper to test the numerous public  DNS servers and evaluate online gaming best for your use case. This tool has multiple options and is simple to utilize. You only need to navigate to the site, launch, tap on the fastest DNS, and begin the DNS test. after a short period, you will have the results, and it sorts the list based on the speed.
Therefore DNS Jumper is a vital tool for giving you a definitive answer on the quality f the DNS server on your list.
---
How to Test DNS Servers For Gaming?
There are free and premium DNS servers, but tee procedure is the same for testing them. Therefore, anytime you fall a victim and need to check on the quality of the server, follow the below steps, and in our case, we will illustrate using Google DNS:
Step 1: Head over to the settings section, select network, and set up an internet connection.
Step 2: After that, you can select LAN or WIFI from the menu depending on what you are suing. and if wifi fails to rok, then plug the router through a wired connection
Step 3: Then proceed by choosing custom from the resulting menu.
Step 4: Check all the settings and never change anything and locate the DNS Settings
Step 5: Then switch the DNS Settings to manual
Step 6: Thereafter uses the primary and secondary DNS servers of Google DNS, 8.8.8.8 as primary and 8.8.4.4 as secondary.
Step 7: Immediately after you have configured, then proceed to test the network connection. Head to the settings, select network, and click on the test internet connections from the menu. Check if the result has a perfect upload and download speed than any typical DNS, and pay attention to the upload speed.
However, when using a game console, the process remains the same.
Step 1: After configuring the connection manually, choose automatic on other settings, while on DNS Settings, switch to manual.
Step 2: Then type in the DNS server IP addresses that are primary and secondary and follow the above steps in testing the upload and download speed.
---
How to Change DNS on Router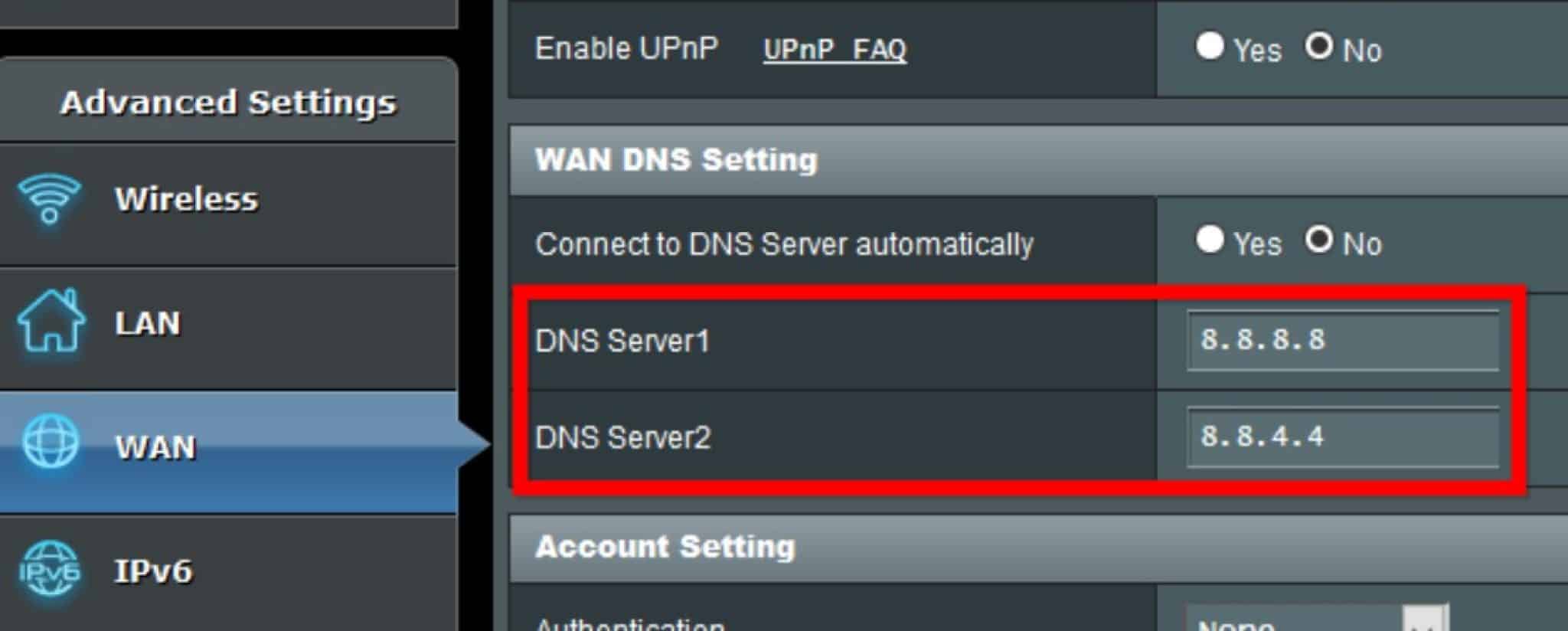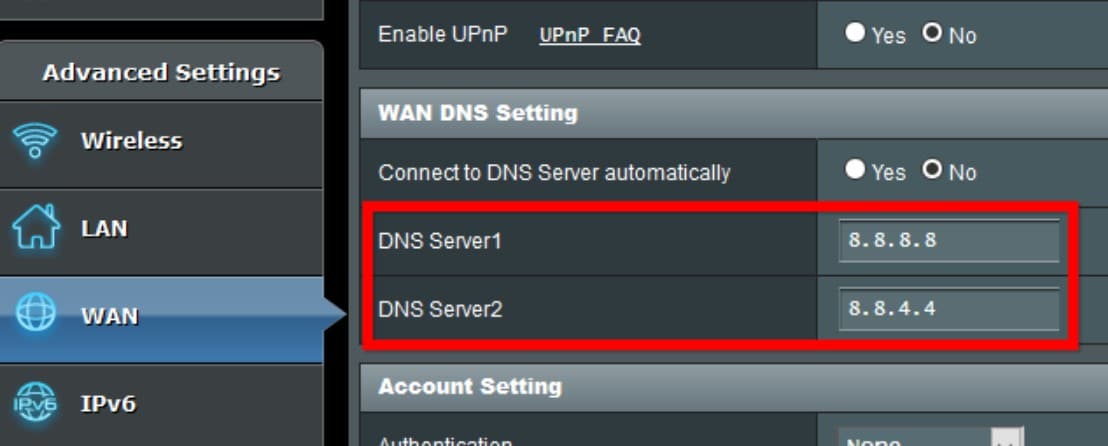 when you have multiple devices using DNS  for online gaming, you will be wasting time manually changing the DNS. all things can be done using the router. and here is how to change the DNS server on the router:-
Step 1: After login in with the relevant admin details, navigate to the network on the Settings.
Step 2: Then click on the WAN. You will have access to the DNS servers field. You can input the primary and secondary DNS servers' IP addresses and save the changes.
---
FAQs
1. Does DNS affect ping?
No. DNS does not interrupt ping since the main target is to offer name resolution services to the users. Even though you can have a lower upload and download speed, it does not affect your ping.
2. Is DNS matter for online gaming?
DNS is vital for online gaming because it stabilizes or increases the network connection speed while reducing lag and buffer time during the online gaming session.
3. Why is Paid DNS Better Than Free?
Premium DNS is preferred over free since it guarantees a top-notch speed, reliability, premium customer support 24/7, and perfect security and online privacy as opposed to the free DNS.
---
Conclusion
Online gaming is one of the famous and funny forms of entertainment. You can access favorite online games and play with different people. However, for the best user experience, you must have a smooth, lag-free connection and excellent buffer while staying safe and secure online.
This is where DNS servers come in to help you gain online game experience. Thus, we have guided you on various aspects and listed the best DNS servers at your disposal. Select one that meets your requirements.