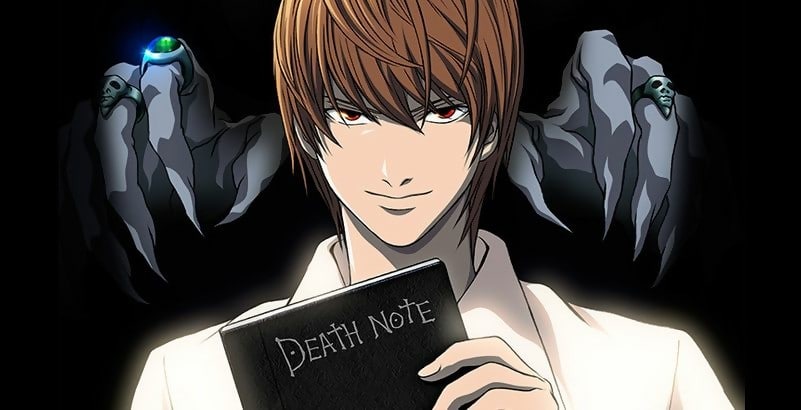 All of your friends are watching anime and they had suggested to you to start watching some, but which one? Most of the anime comes from Japan and usually, they can be found with English subtitles, but what about the dubbed ones?
Which anime would be best for watching if you are searching for the dubbed versions? You like watching anime, but you prefer to watch it dubbed rather than subbed, so which would be best for watching? Tired of searching for dubbed anime online? Where can you watch dubbed anime and which one you should watch?
The word anime is a term used for animated shows that usually come from Japan. It is usually described as the cartoon with a lot of cool graphical effects, great heroes and even great villains.
This is our list of the Best Dubbed anime in the world!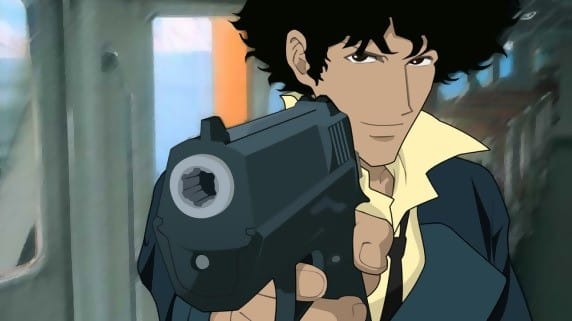 One of the best-dubbed anime that you can find out there is Cowboy Bebop for sure! It is one of the oldies and it is considered as one of the classics in the world of anime. The main character is Spike, a bounty hunter who wanders through space to catch criminals and to claim his rewards.
On his way of doing so, Spike meets a lot of interesting characters and from case to case, he comes out empty-handed without any money. The show has great humor and some of the most known references come from Cowboy Bebop. The dubbed version is great and it is usually the No.1 choice when it comes to watching some of the best-dubbed anime out there.
Why We Like It:
Great storyline
Great Jazz mix throughout the show
Cyberpunk type of Sci-Fi anime show
Iconic characters
Why We Hate Cowboy Bebop:
Episodes are only 25min. long
There are only 26 episodes
There are no special powers and weird monsters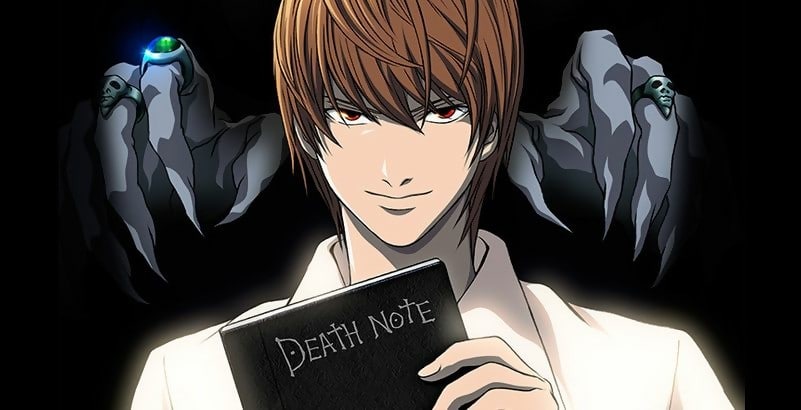 The next natural choice for some of the best-dubbed versions of anime would be Death Note. It is rated 9 on the IMDB and it is considered as one of the best anime that has been ever made.
The main character is Light Yagami, a student who finds an unusual notebook, he realizes that the notebook has magical powers of killing the people whose names are written in it.
On his way of creating a crime-free world, the detective named "L" tries to figure out who is killing the criminals and tries to bring him to justice. Light becomes a worldwide fear known by the name of Kira who decides that he wants to become a God of the new world.
Why We Like It:
Presence of Gods and humans
Great powers that are not so magical, more realistic
Crime story background
Unpredictable effect
Why We Hate Death Note:
Standard short episodes of 24 min.
1 season, only 37 episodes
More realistic than most of the anime shows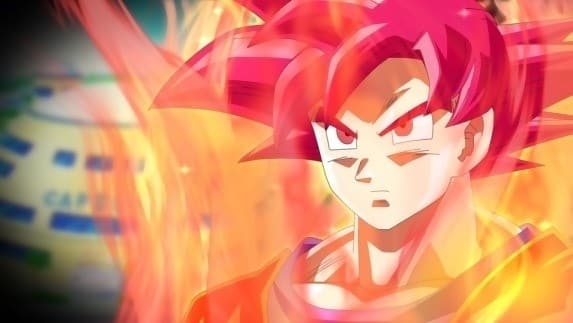 Dragon Ball Z: Battle of Gods is an animated movie that comes from a series of the most famous anime in the world known as Dragon Ball! This is a perfect choice if you do not want to watch a full anime series and you just want to enjoy longer anime version from time to time.
Here, the mighty and all-powerful Goku tries to save his planet from being destroyed by the God of destruction named Beerus. In this movie, Goku reaches God mode and becomes even more powerful than before.
Why We Like It:
Comes from the most famous anime shows of all time
Better Graphics
Great dubbed version with great actors
Why We Hate Dragon Ball Z: Battle of Gods:
It is just an anime movie
Graphics are much better than in TV show, so it looks like you are not watching the same show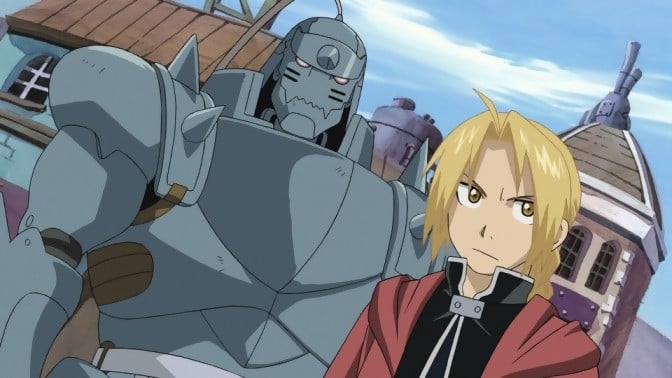 Next on our list is Fullmetal Alchemist: Brotherhood! One of the best anime that you can watch dubbed for free. The story is full of great characters, humor and it has an element of funny villains on the road to some of those who are more serious.
The story is about two brothers who are born an alchemist and because of their mistake, one of the brothers lost his body and now looks like a full metal giant!
Why We Like It:
There is a good amount of episodes and serials
It has a rating of 9.0 on IMDB
The anime has a lot of funny moments
Why We Hate Fullmetal Alchemist: Brotherhood:
The story is not that serious as the story of Death Note, for example.
The animation is not the best there is out there
There are a lot of flashbacks throughout the anime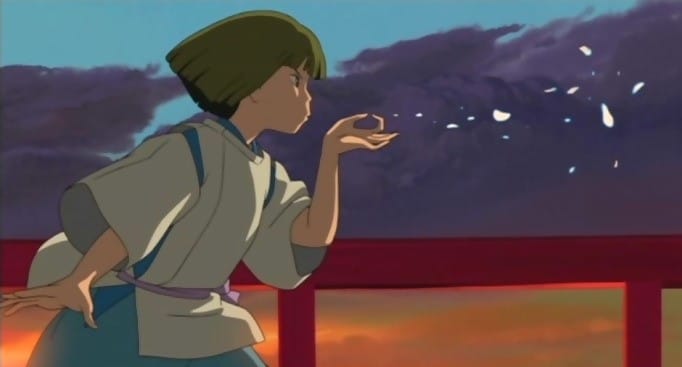 Spirited Away is considered to be one of the classics! It is one of the most-watched dubbed anime versions out there. The story is amazing and full of strange creatures that haunt the village. The most important thing to remember here is not to forget your name. The main characters are Sen, the girl that goes throughout the village and tries to save her parents and Haku, the spirit of the water who forgot his name.
Why We Like It:
Good rating on IMDB, 8.6!
Ghibli Studio animation
Great effects
Interesting story
Why We Hate Spirited Away:
There is not a lot of fighting scenes
It's a movie so there is no further story development
It is considered more for the younger audience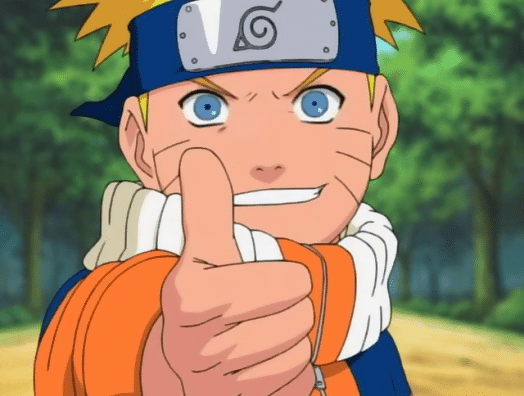 One of the most famous ninjas in the world is here! Naruto is surely one of the best choices when it comes to watching dubbed anime series.
It has a lot of episodes and you can watch the original series in the dubbed version! On his way of becoming Hokage, Naruto fights a lot of cool villains with his friends and tries to be better than his rival Sasuke.
Why We Like It:
A good amount of episodes
A lot of funny moments
Great fighting scenes
Great villains
Why We Hate Naruto:
Too many flashbacks
The return of the characters that died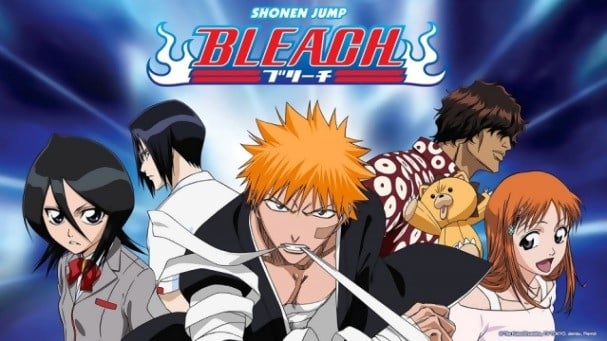 Bleach is one of the anime that is good for watching in the dubbed version. The actors did a really good job with voices.
This anime is on our list because it is one of the longest anime shows in terms of the episode. The main character is Ichigo, a teenager who could see ghosts when he was little and later becomes a Soul Reaper! His mission is to destroy Hollows who are eating the souls of the dead people.
Why We Like It:
A lot of episodes
Great fighting scenes
Powerful villains
Why We Hate Bleach:
Too much blood
Some flashback scenes
Too many levels of higher power than previou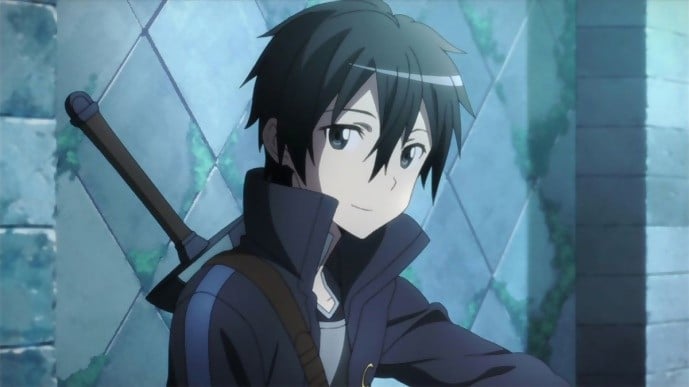 Sword Art Online is anime that has it all! It is cyberpunk/fantasy anime and its main character is Kirito, a boy is stuck in a video game and who tries to beat the Game Master to free all of the imprisoned players. It has everything that anime needs to have to be great! Kirito wields two swords and gains level and experience to become stronger!
Why We Like It:
Great fighting scenes with many types of weapons
Great love story
Interesting villains with cool powers
Elements of gaming and D'n'D stuff
Why We Hate Sword Art Online:
It has more romance than humor
Violence is presented differently in comparison with Naruto or Bleach
Sometimes episodes have a lot of dull scenes with the character sitting or just talking about his love life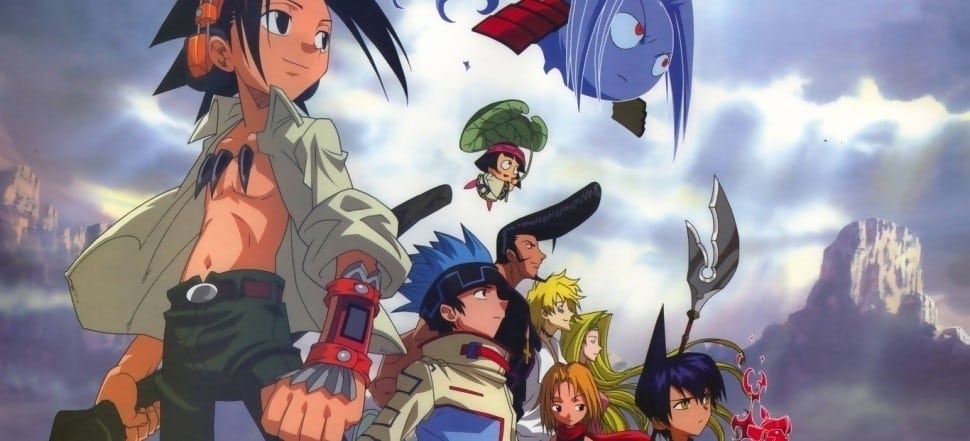 Shaman King is one of those anime that has great humor. Almost all of the characters are constantly joking and all of them have a unique sense of humor. Shaman King is the story of Yoh Asakura, a teenager who wants to become a Shaman King and to do so. He uses the power of a great samurai's spirit to beat his enemies!
Why We Like It:
Great characters with special abilities
Great humor
Good amount of episodes, but not too much
Why We Hate Shaman King:
Fighting scenes are not dynamic as in Naruto for example
Anime is more funny than serious
There are only 2 seasons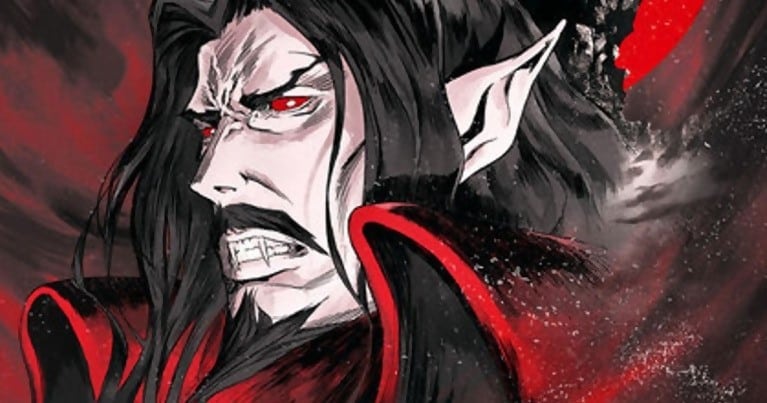 Are you a fan of the Castlevania game or just a fan of vampires or maybe both? Well, Castlevania is the perfect anime for you!
This anime is based on the story of the old game Castlevania and its main character is none other than the original Bram Stoker's Vlad Tepes known as Count Dracula. This anime has a far more serious tone than most of the animes and the storyline is great.
Why We Like It:
Good historical background
A lot of mythical monsters
The dark tone of the story
Why We Hate Castlevania:
Even though there are 3 seasons currently, there are only 4,5 episodes per season
There is a lack of humor
Too serious for many viewers
Conclusion:
This was our pick of the best-dubbed anime online that you can find. There are a lot more anime series with the dubbed versions, but in our personal opinion, the actors did the best job with these. So, pick yours, sit back, relax and enjoy your anime!
You can find your favorite items via Japanese anime goods online.