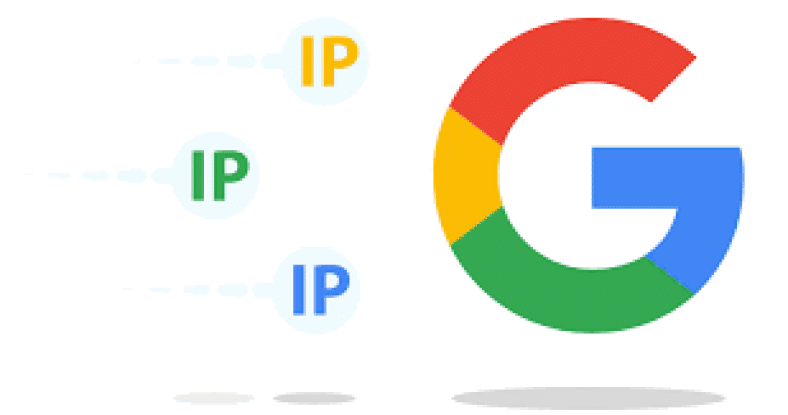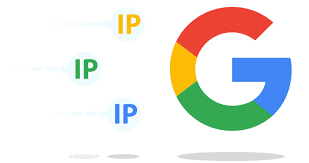 If you are into some business where you have to use Google search randomly, many times you must have experienced that Google after a while does not allows you to search and give a message that Google has interpreted that your system is sending automated queries and hence it needs to block the service.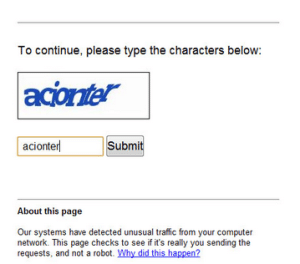 The only way to overcome it and continue searching is by using CAPTCHA. However, for professionals like you who need to use Google search, every moment simply cannot type the CAPTCHA every time they would be searching. Hence you need some other way out for overcoming this problem.
---
Reasons for Blocking
Generally, for communication with the webserver with the system at your place you use Proxy servers. They act as the intermediary between your computer or any endpoint device and the server from where the client is requesting some service. When you fetch any information from the internet through the proxy server, then the traffic routed from the webserver would seem to come from the proxy server and not your computer.
Now, when you are fetching so much data from the internet at a stretch through Google, it would consider that the data fetched are automated and not by any human. If at one time or short time the same IP  request lots of searches, they need proof of your being human, thus asking for Captcha Code.
---
Changing the Proxy Server
Now, Google needs this CAPTCHA Code especially when you fetch the data through the public proxy servers, instead if you use Google Private Proxies, you may not have to face this problem. To understand it better let's find out what public and private proxies are:
Public Proxy servers – Proxy servers that are free and allow many connections at the same time are Public Proxy servers. You can get both Socks servers and HTTP servers for using them as the public proxy server. However, they are very unstable and as there is much traffic, the speed of your internet also gets reduced at a certain time. Moreover, many times you may be transmitting some sensitive information and you have to trust the owners for this. Although they are free they are not safe.
On the other hand, private proxy servers are not open for the public and you need to pay a fee for accessing it. Generally, they are run by good companies and hence they are reliable too.
Now the different purpose for which you would use these Google Private Proxies are:
Fetching data from Google, you would not have to give CAPTCHA codes
For registering a number of accounts on the same site
Checking the Search Engine rankings.
Hence, when you use the public proxy for all these purposes Google would not allow you to continue your work. Hence, for using the different services of Google it's always recommended to use private proxy servers.
---
Now It's More Recommended Residential Proxies
RANK
PROXY PROVIDER
PRICE(Monthly)
FEATURES
LINK

1

$500 – 40GB

Worldwide location
72+ million IPs
Excellent speed

2

$450 – 38 GB

192 countries
2+ million IPs
Easy to use

3

$75 – 5GB

195+ locations
40+ million IPs
24/7 support
---
Top Private Google Proxies
RANK
PROXY PROVIDER
PRICE (MONTHLY)
FEATURES
LINK
1

$2.44 – 1 Proxy

$23.00 – 10 Proxies

$86.00 – 50 Proxies

45,000+ dedicated

IP's

Classified Ads proxies

Good for Social Media

2

$2.49 – 1 Proxy

$23.70 – 10 Proxies

$87.50 – 50 Proxies

58,000 dedicated IP's
Servers across 9 US states
SEO tools eg.TweetAdder

3

$2.35 – 1 Proxies

$22.65 – 10 Proxies

$86.00 – 50 Proxies

1,000Mbps connections
Craigslist proxies
24/7 Quality Support

4

$20.00 – 10 Proxies

$50.00 – 30 Proxies

$80.00 -50 Proxies

Cheap dedicated Proxies
No program restrictions
Support 7 days a week

5

$10.00 – 10 Proxies

$25.00 – 25 Proxies

$50.00 – 50 Proxies

Test proxies before Check
5 days money-back guarantee
Conclusion
For an SEO professional like you, speed is all that speaks at the end of day and Google banning the resources would not give you speed, Thus, for continuing your work, use Google Private proxies that would let Google understand that you are human and allow you to work faster.