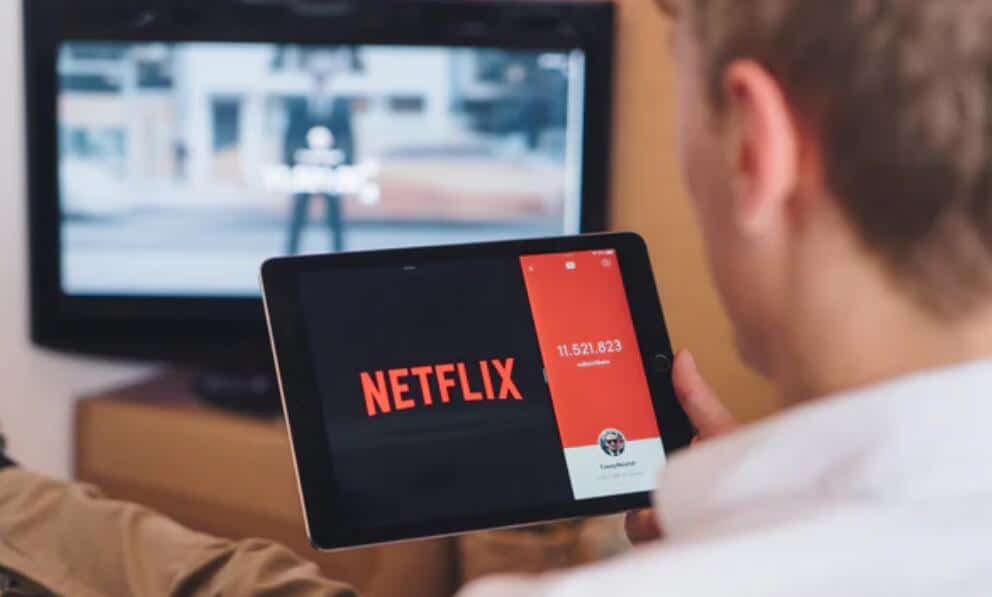 Netflix has become a global phenomenon, with people from all over the world talking about some of their favorite Netflix shows. If you're a newbie to this video streaming platform, then you may be asking yourself what is Netflix all about exactly? Netflix is an application that allows you to stream TV shows and movies, nonstop, all for a set monthly fee.
Netflix is available to access via most computers, TVs, mobile phones, gaming consoles, and most other streaming devices. The company has exploded in growth in the last decade, since growing out of its own physical DVD rental service in the United States. You now no longer need to wait for a DVD in the mail. You can stream everything immediately.
Netflix has also started a revolution in the TV and film industry, because you can now watch original and exclusive content offered exclusively on the platform. In 2013, House of Cards became the first hit show for Netflix, and from then on, a slew of other original material followed. The current rotation of shows features a large amount of comedies, dramas, documentaries, and other original content. There's nearly something for everyone.
Top 10 Picks: Good Netflix shows worth watching
1. Best Show for Politics and Mystery: House of Cards "The Netflix drama that is full of thrills, drama, corruption, and political intrigue.
2. Best Funny Drama with an a Twist: Orange is the New Black "A funny drama based in a women's prison, which is full of action and laughs"
3. Best Series for Young Drama and Modern Slang: 13 Reasons Why "An engaging and stylish look at teen suicide and the emotional struggles of American youth."
4. The Most Intense Crime Action Drama: Narcos "A series showcasing the level of action, violence and thrills. "
5. Best Retro Style Show: Stranger Things "For the fans of the 1980s, this show will bring back in time and entertain."
6. Best Futuristic Show that will Scare you: Black Mirror "The most futuristic thing you will see on TV that gives a scary vision of modern society and life."
7. Best Horror Show with Humor: Santa Clarita Diet "If you have a fascination with horror then this is perfect … This is a show that features zombies, violence, and lots of humor. "
8. Best Urban Comedy about Life and Love: Master of None "A down to earth and funny journey of a New Yorker that is genuine and sweet."
9. Best Gritty and Adventurous Drama: Ozark "A witty and suspenseful drama filled with adventure and plot twisting turns."
10. The Best Netflix Original Series: BoJack Horseman "A zany show that takes real life dilemmas to animated genius, laughter, and fun."
How to Sign Up for Netflix
Before you can watch you need to get a Netflix account. Therefore, you need to sign up for a Netflix account from the Netflix website. Once you have signed up for Netflix you can then set up either a free trail or pay for a subscription. If you are unsure about Netflix you can join free for a month before committing to a subscription. If you decide to get Netflix you can decide between the following:
1. Basic: Most inexpensive option that is viewable on only one device.
2. Standard: You'll get HD quality video and up to 2 devices or people you can use.
3. Premium: Ultra HD quality and the ability to share with up to 4 people/devices.
How to Watch Netflix?
Many be wondering what is the best way to watch Netflix. Easy enough just turn on your computer, but it is possible to also watch on an iPad, Kindle Fire, tablet, or phone! Of course, you can also watch Netflix on your TV as well. When you are deciding to use Netflx you have to think about a variety of ways you can use it and start watching. First and foremost, you need to decide on how you want to watch specifically.
Once you have subscribed to Netflix and have an active account then you need to pick the best way to watch for you. If you are someone who likes to use a  computer, then that's all you will need to use simply enough.
This would be as well with an iPad, a Kindle Fire or other make of tablet. You can also watch Netflix on your phone. But what about your tv? If you have a smart tv, you can either find the pre-installed app or search your tv app store and download it. If you don't have a smart tv, do not fear. You can stream Netflix through the PS3, PS4 or Xbox360, Xbox One. Wii and Wii U.
Here is a list of ways you can watch Netflix below:
1. Computer: You can easily use Netflix on your computer. When you begin you have to use go to Netflix.com. using Google Chrome, Internet Explorer, Microsoft Edge, Mozilla Firefox, and Opera browsers.
2. Ipad, Kindle Fire, other make of tablet: To connect your To connect your iPad, Kindle Fire or iPod touch to your Netflix account,  you have to make sure you are on the Netflix home screen and download the Netflix app from your app store.
3. Phone: You can even watch videos from your phone, like an iPhone or Android, which has made Netflix very popular. Basically, you have to subscribing to Netflix and then downloading and installing the Netflix app on your phone.
4. Smart TV: When you have a Smart TV that is recognized to run apps, like Netflix, then you can stream shows. You can run media streaming apps and connect your Smart TV to the Netflix app.
5. PS3 / PS4: You can use a variety of game and console stations to watch Netfix as well. In this category, you can also include; Xbox360 / XBox One, Wii / Wii U, and etc.
6. Chromecast: Chromecast is a type of connection that is similar to a USB. In essence, with the Chromecast, you can plug in to the mains on a device and then the HDMI port on your television. Moreover, you can then use the Chromecast with your mobile device, iPad, or even your Google Home device. You can access Netflix, through the Chromecast and through the Home device, manually or even with your voice!
Top 10 original Netflix Series & TV Shows of All time
Why Watch It : House of Cards features drama, political excitement, and even action. If you are beginner to Netflix then this is the best show to start with especially if you want to learn more about the American political and governmental system.
The main theme of the show centers around a corrupt politician who is over ambitious. House of Cards is an adaptation of the 1990 BBC series from the United Kingdom. The Netflix version is an Americanized update that will keep you engaged and wanting more. The main story of House of Cards follows Frank Underwood, played by Kevin Spacy, and his wife, played by Robin Wright, in Washington, D.C. The twists and turns in this show will make your heart skip a beat.
House of Cards main themes are centered around manipulation, greed, the lust for power, and pragmatism. The show does have a similar feel to present day politics in relation to Trump in the United States, so House of Cards will make you feel closer to the heart of the underworld of power and deception in the American empire. If you are a Netflix beginner then you want to give House of Cards a chance.
In the end, House of Cards will be considered one of the more consistent and high quality show that was exclusively produced by Netflix. Why? Because Netflix delivered with impressive stories, inventive scripts, acting with depth, and lastly but not to be forgotten; great cinematography.
Why Watch It : Orange is the New Black is a show with humor in a prison setting. A prison story with plenty of laughs, controversy, and edginess. Orange is the New Black is Netflix's most watched series, so it is a special show to watch. This is a show that will instantly connect to many viewers.
Orange is the New Black is a series that is centered about Piper Kerman,  a woman in her 30s, who is sentenced to prison in a prison. The prison, in question in the TV series, is set in  a minimum security prison. The main character was convicted of a low level crime, so the show starts innocently enough in the minimum security prison. The main character is involved in a variety of tales that range from Lesbian relationships to smuggling. The variety of hi-jinx and tales of adventure are truly humorous despite the prison setting.
All in all, the main character and her tales in the justice system is the attraction of the show. The show revolves around the adjustment of life behind bars where Piper Kerman made friends, enemies, and experienced some eccentric episodes. Orange is the New Black is a show that not only deserves success, but got great accolades. Orange is the New Black has received 12 Emmy awards and plenty of praise.
Why Watch It : Netflix is not just for adults but just as much for younger people as well. University and even high school age students have been getting hooked on Netflix shows. The show '13 Reasons Why' is a perfect example of a show that will attract the youth and even older viewers. This is a show that deals with teen suicide, so it is a heavy subject that is tackled in an interesting way. The show centers around a teenager and his journey to reveal and explore the story of a school mate's suicide. The vocabulary and idioms you hear on this show will make you smile.
The story sounds heavy, but the show reveals a personal touch and glimpse to American high school life. Netflix delivers a series that touches on American school life and psychology all along with great cinematography. For any beginner to Netflix, you will be amazed to see the depth of emotions young people can feel before officially being adults. The biggest benefit for this show is the range of characters and the superb acting that will lead you to feel the pain of these characters.
In conclusion, 13 Reasons Why will have you feeling more emotional than you would think whatever your age. If you are keen on learning about young life in American high schools, as well as some new phrases, based on a teen drama about suicide then this show will dazzle you. The show has 3 seasons and is very popular as well among Netflix fans.
Why Watch it : Netflix delves deep in the infamous underworld of the Columbian drug world. Narcos is based on a real life drug cartel tycoon that will shock many. The level of action, violence, and thrills in this show will keep you on the edge of your seat. This is a Netflix show that will do nothing but excite and keep you addicted to every show. If you are looking for a show that will get your adrenaline going then Narcos is for you.
The bustling and growing cocaine trade in Colombia in the 80s was starting to affect the United States. Furthermore, the gritty and attractive stories of drug kingpins like Pablo Escobar. In Narcos, you will see the grueling and painstaking process in which law enforcement took to battle the drug war in Columbia and the United States.
The constant back and forth in Narcos is what will grab viewers who will see the adventures of Escobar around Columbia and the Americas.
In the end, Narcos is a show that will be easy to understand. The show is a continual struggle between drug gangs and government agents. You will even government, politicians, and military involved in this series.
Why Watch it : Stranger Things is a show geared for the eighties fan. If you are seeking a show that takes you back to the eighties and hits on some big movies like E.T. and Poltergeist. Stranger Things features legitimate and culty 80s actors like Winona Ryder. This is a Netflix show that features the perspective of a child in the 80s and referencing War Games, Goonies, and more.
Stranger Things is based Set in 1980s Indiana and stars a a young boy named Will who disappears. The main actor, who is missing, becomes the focal point of a search including the main star's friends. Friends of the main missing character then go on a wild goose chase and adventure, which truly fascinates the viewer. If you want to experience a series that is retro, but still current then this show will be perfect. Stranger Things is a show that is not for everyone though, so if you want a simple and straightforward show then move on.
If you are arty or want a leffield series then 'Stranger Things' is fun and ideal. The show is creepy, eclectic, and somehow sincere. If you do know 80s film directors then you may think of Steven Spielberg.
Why Watch It : This is a show that transcends all boundaries and is truly on a different level. Black Mirror" is a modern and intellectual version of "The Twilight Zone." The depth of the show causes tremendous unease and observation among its viewers. Black Mirror delves into topics that incite anxiety about the modern world.
The show premiered on British television in 2011 and debuted on Netflix in 2014. Each story that is part of Black Mirror has its own array of characters specific to that episode. The show touched a nerve because it showed different sides of the emotional spectrum of society. If you want to be confronted with the way society has affected the psyche then Black Mirror will appeal to you.
Black Mirror is considered an anthology series that will keep you perplexed and introspective. The thing to note about this show, Black Mirror doesn't explore the positive aspects or any happiness or beneficiary trends. The different stores you will see are made for cynical viewers and people looking for more alternative entertainment. In summary, Black Mirror is the most  futuristic thing you will see on TV that gives a realistic representation of what most of our lives look like right now.
Why Watch It : If you have a fascination with horror than Santa Clarita Diet will be perfect. This is a show that features zombies, violence, and lots of humor. Santa Clarita Diet is a great balance of multiple areas that include in normal suburban family life, but with killer zombies. The show features 1980s child star, Drew Barrymore, in an ironic and funny lead role.
This show has its fair share of gory scenes, but there are many more moments of slapstick and funny interplay between characters. If you want to laugh and get some thrills then look no further than this show. The plot twists center around pleasant suburban real estate agents, Sheila and Joel, in Santa Clarita, California, Sheila, played by Drew Barrymore, has a physical change and metamorphosis into a zombie and begins to consume and eat human flesh. The fun and entertainment of this show starts when Sheila and Joel have to deal with neighbors, cultural norms, and much more adventures in their neck of the woods in California.
The show thrives on absurd situations that somehow end up shocking the audience and making them laugh. Santa Clarita Diet is a show that offers a lot of shock and awe with plenty of wholesome family fun. If there is one show on Netflix that makes the road of death and destruction funny and attractive then Santa Clarita delivers the goods as a series.
Why Watch It : This is a show that focuses on the everyday little things in life that may push you over the edge. Master of None is a study of life in the big city through the eyes of Dev as played by Aziz Ansari. This is one of the shows on Netfilx that humanizes the story of life, love, and struggle. In essence, this show is about a New York based actor who is having comical identity crisis.
Master of None touches on an anxious, hip, and sweet guy who is having problems in his love life. His experiences in his life are normal, but his perspective and humor are eclectic and fresh. The beauty of this show lies in its simplicity. If you want to experience a show about a guy and his everyday problems then this will be the perfect show for you. Dev, the main character, is a sweet guy who goes about his mundane life looking to make more money and get ahead while finding the lover of his life. The show's premise may be simple and a little run of the mill, but the show does engage and draw you in. If you are looking for a show with a sympathetic heart then watch Master of None. The episode themes revolve around food, failed relationships, family issues, and a trip to Italy where the main character tries to become a pasta chef. This show is mostly heartfelt, genuine, and a little ridiculous.
The show caters to people in their 20s and 30s who are working and feeling disillusioned. However, Master of None showcases how simple character driven shows can become a strength in television. Expect no fancy gimmicks just be prepared to laugh at the expense of a lovable and quirky lead character who somehow seems to be a step off.
 Why Watch It : Ozark stars Jason Bateman, who is featured as the main character in a show based in the isolated Ozarks of of Missouri, Arkansas, Oklahoma, and extreme southeastern Kansas.The show centers around money laundering, unpaid debts, Mexican drug cartels, marriage, and family.
The show thrives off the relationship of actors, Jason Bateman and Laura Linney, who have a good chemistry and dynamics throughout the show. Ozark is a bit suspenseful because it shows how unpaid debts can come back to haunt you. On top of the dangerous debt that needs to be repaid, there is family drama in Ozark. Marty, the main character, is on the run after a scandalous laundering racket goes haywire. Ozark is full of suspense and drama that will make you excited for every episode. What makes the story in Ozark even more entertaining is that the main character, Marty, used to be a child actor in the 1980s.
Ozark does a great job of being a suspenseful, dramatic, deep, and exciting thriller. You will even find moments of lightness in this show depending on your humor as well. The show challenges your ethical point of view and morality at times. This show proves that Netflix can produce hard hitting shows with depth that are hard to find on network Television.
Why Watch It : BoJack Horseman is a zany show that takes real life dilemmas to animated genius, laughter, and fun. This is one of the most highly original and at times absurd shows on Netflix. Why? The sheer amount of societal commentaries that are present on an animated show will make you realize a lot about American culture and values. The show features Will Arnett and Amy Sedaris, so expect lots of laughs and plenty of slapstick.
Bojack Horseman is set in a fantastical place of wonder and reality. The show features a premise where humans and animated animals interact and live side by side. The show is mindblowing for its creativity and sheer originality. The main character of the show is a horse named Bojack, who is best described as a has-been and aging actor or star in the entertainment industry. The animated and cute horse descends into a life of drugs, chaos, self hatred, depression, drama, and much more. Despite the lovable looking animations, BoJack Horseman exposes the dark side of life and Hollywood in the United States. The show is funny and full of satire and wit, so be prepared to laugh a lot as well. Eventually, Bojack tries to revive his celebrity status and career, so the show doe have a goal and motivation that can connect with audiences.
In summary, the show achieves to deliver on many aims in terms of being a quirky and creative satire. If you like to poke fun and laugh at celebrity culture then this show will be perfect entertainment. Some critics have claimed that Bojack Horseman is a telling portrayal of depression manifested with wit, clever jokes, and and edge.