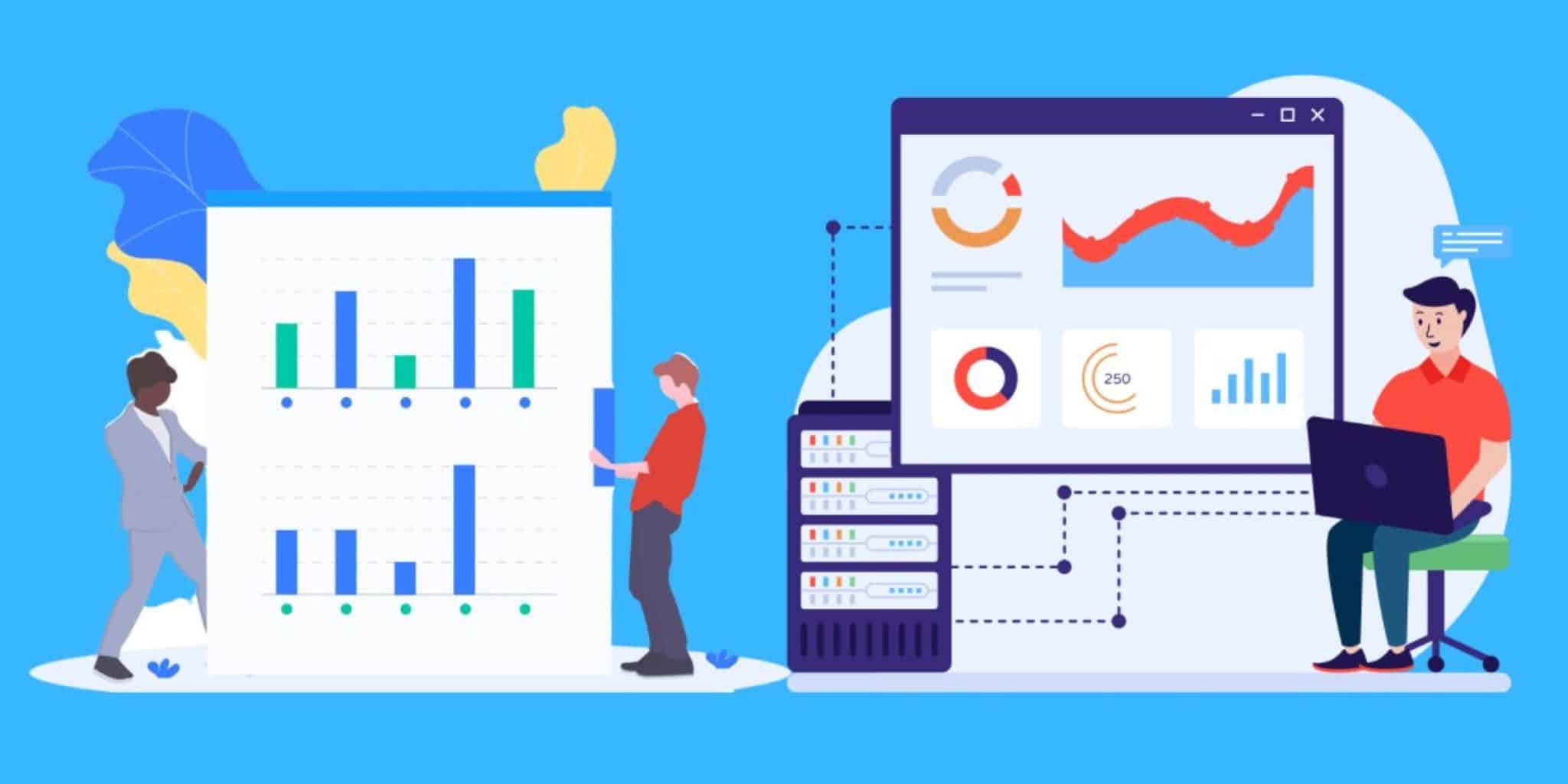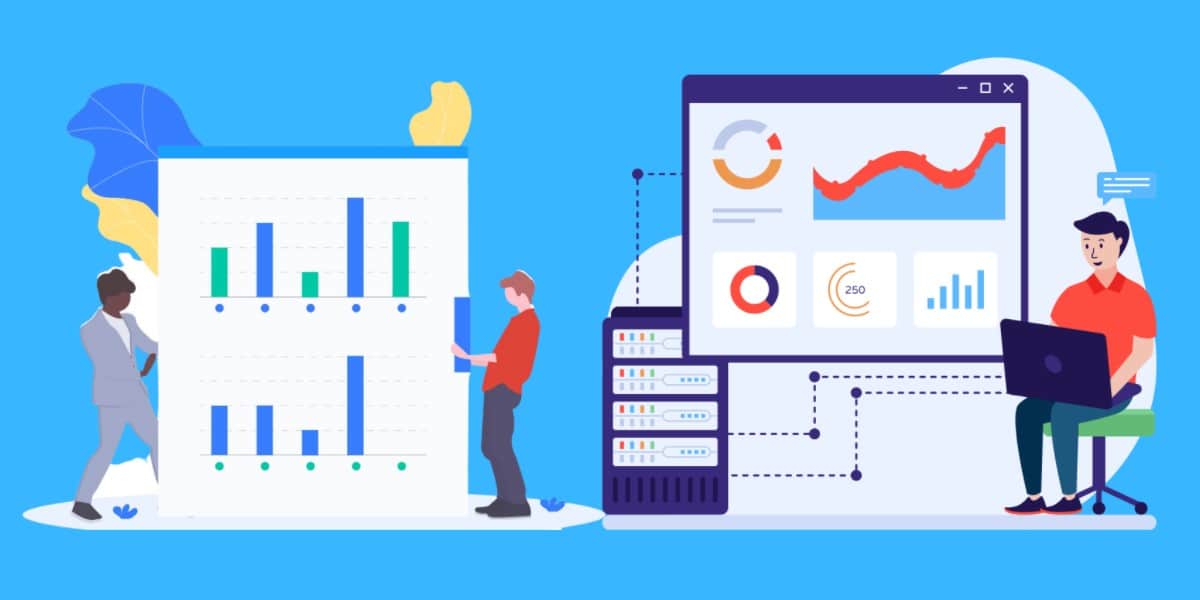 Traffic exchanges provide a fast way of bringing visits to your website however you must be careful. This is a list of the best traffic exchanges online. Read on to find out.
What is Traffic Exchange?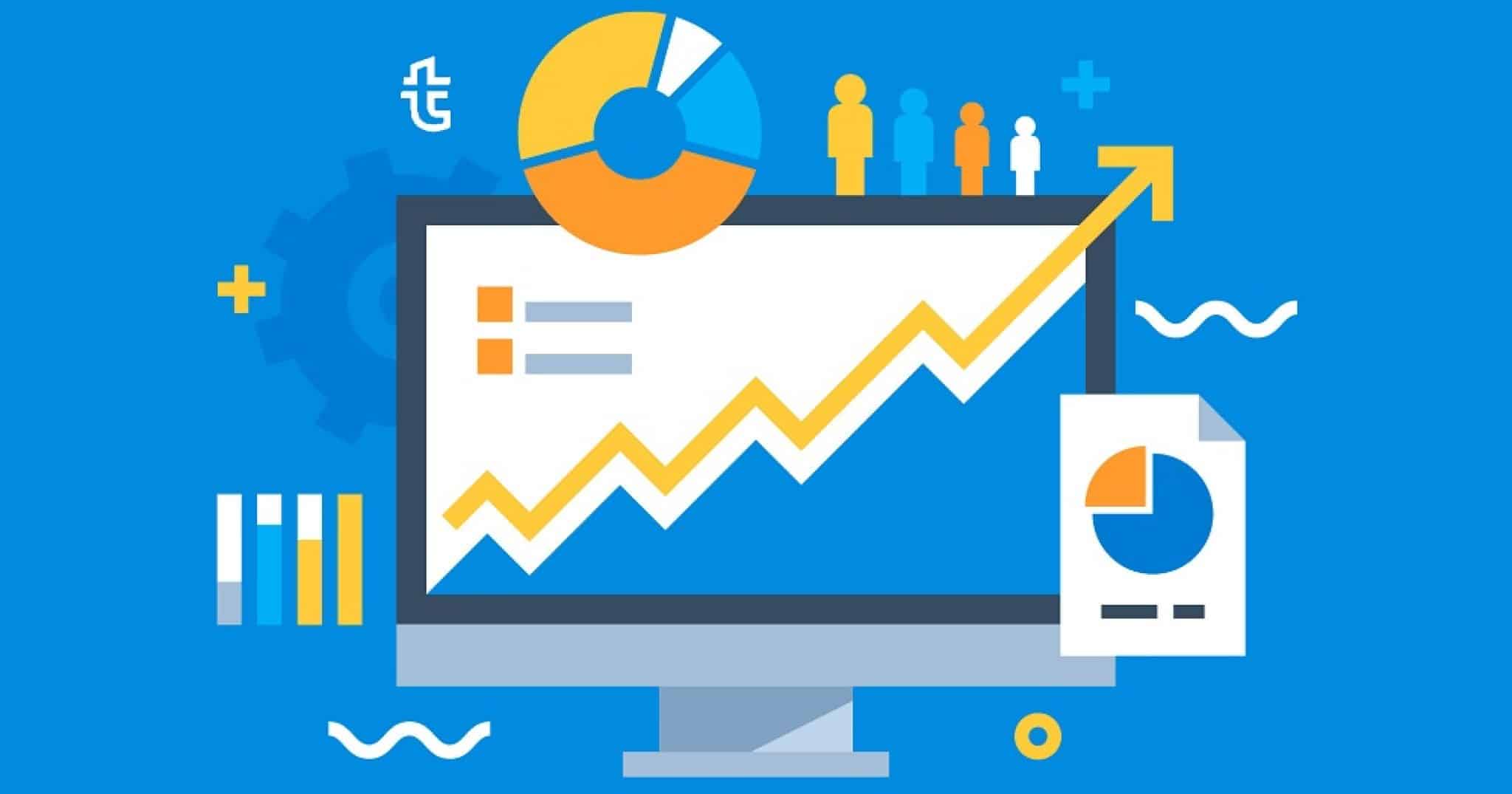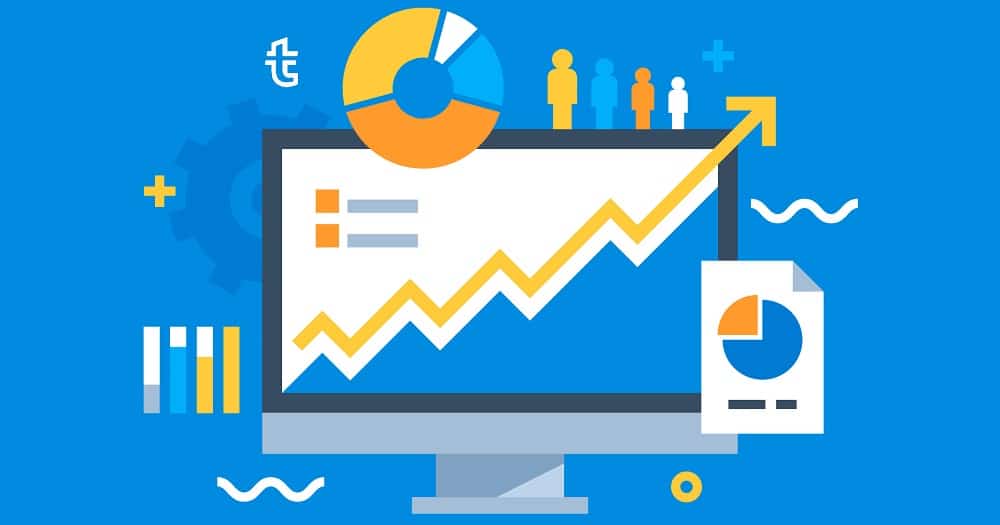 You have a website but, you're not getting enough traffic. What can you do to get it? This is the big headache many website owners are grappling with today. Traffic exchanges help you visit others' websites, and in return, they visit your site. However, some bots could help you to increase traffic to your website.
In a manual exchange, you are expected to click through other people's websites, and in return, they do the same for you. With automation, your efforts will not be required, but the downside is that they are not very effective. Read on to learn more about traffic exchange and whether it is good or not.
Disadvantages of Traffic Exchanges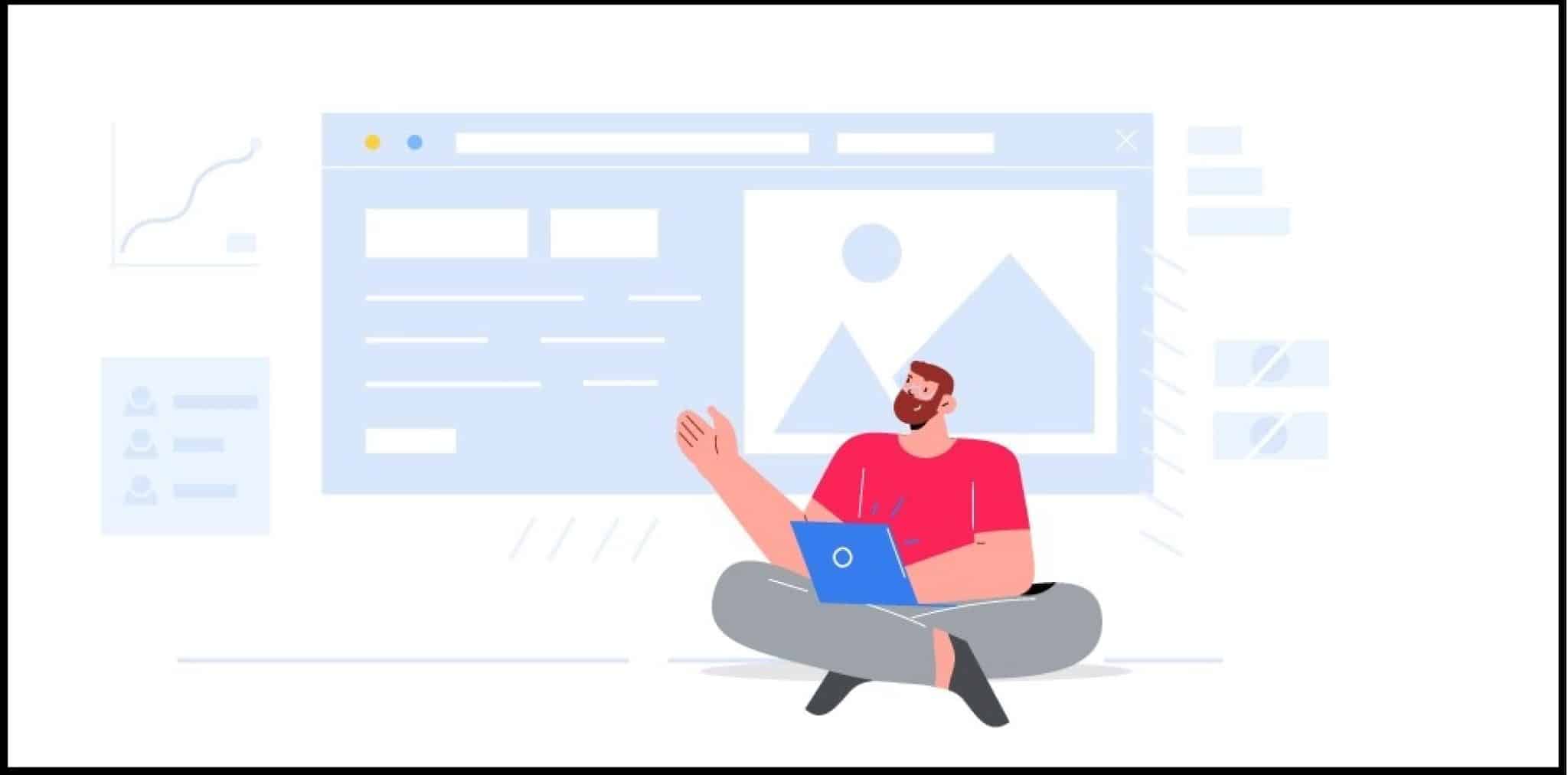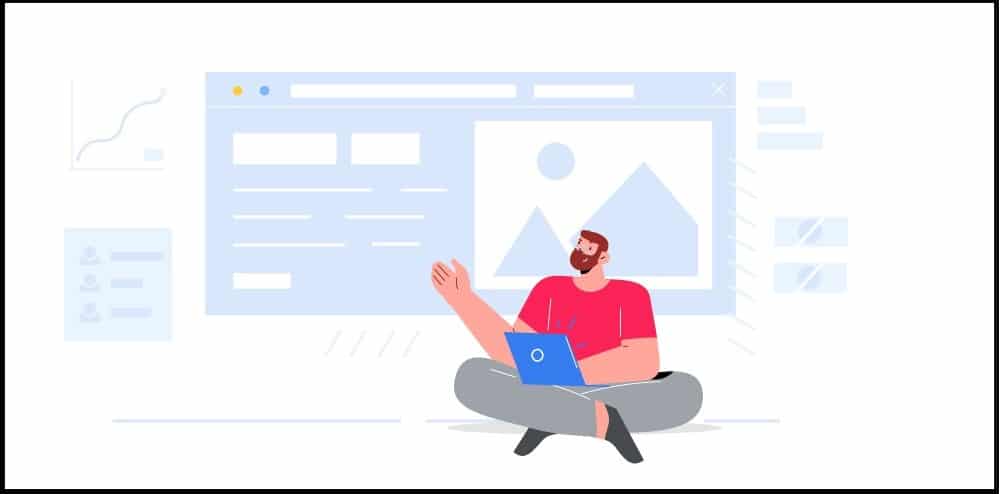 Before that, you need to be careful about the cons that traffic exchanges can bring to you. Then you can decide whether to use this method or not:
It is time-consuming going through other websites. It is very easy to get lost in surfing and therefore waste a lot of your time
Most traffic exchanges have small conversion rates, and therefore your site might need much more testing for better results.
The average time a visitor spends at your website is very little which therefore increases the bounce rate. Averagely exchange visitors spend about 30 seconds on your website which does not make sense.
Using a traffic exchange on a website with Google Adsense can result in the banning of the account therefore no income for you. It is better to use the pay-per-click method because the visitors are genuine and interested in your business.
Traffic exchanges may bring huge traffic to your website however your system may crash due to the high volumes. This may lead to account suspension by the hosting company.
Best Free Traffic Exchange Websites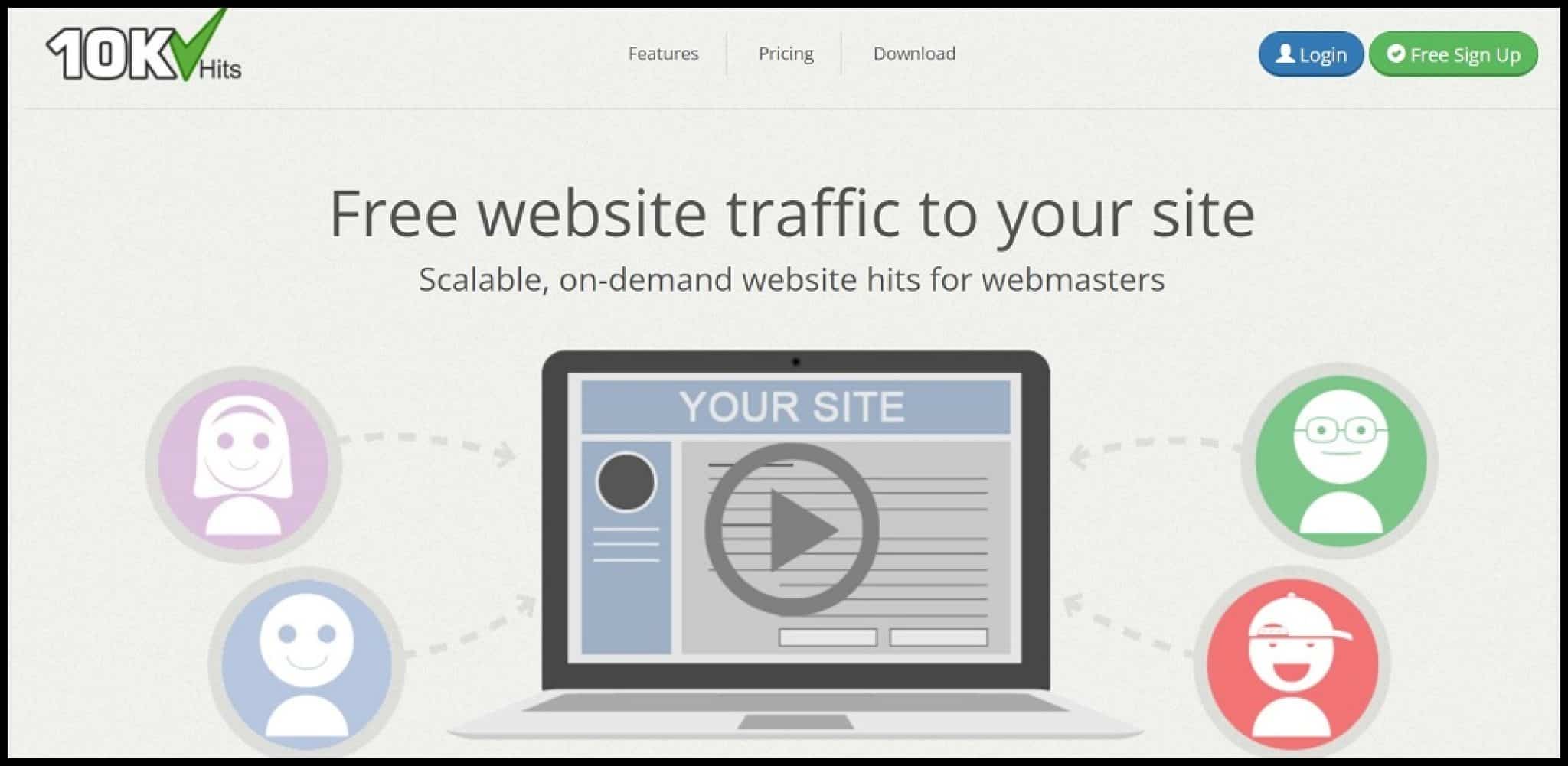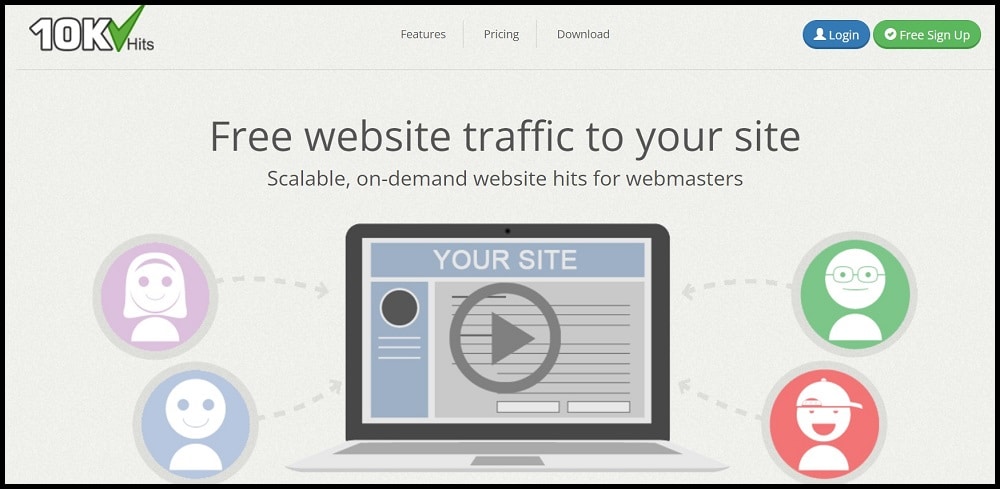 This traffic exchange uses a point system to bring traffic to your website. You can either buy these points or earn them by visiting other websites within the exchange. You should spend an average of 10 to 60 seconds on a single website. The exchange has a timer that informs you how much longer you need to stay to earn points.
PROS:
You can run more than two sessions concurrently to earn points with this exchange site.
It is pocket-friendly if you decided to go for the paid package with a minimum of $7 for 50,000 points which give you 50,000 hits.
By referring people to 10KHits you also earn points which you can use to get site hits.
CONS:
You must pay for extra features at $10 per month
High bounce rate because the visitors leave your site without checking your content.
---
---


Once you have joined this exchange service, they gift you 100 free hits. Rankboostup was launched in 2007. It has since developed an infrastructure that can bring 200m visitors every month. This exchange provides traffic from various devices and you can also make it GEO targeted.
PROS:
It has fair prices as you can get 72,000 hits for only $10
You decide the number of visits you want in a day, the Geolocation of the visitors, and the devices
Rankboostup allows you to insert the keywords you want to be ranked for.
CONS:
You cannot pay through visa or transfer except in BitCoin or through Paypal
To get unlimited site visits, you have to subscribe to a premium plan
---
The packages are payable via BitCoin and PayPal which is great but they could add visas. You can also use this service to rank your social media accounts. Rankboostup is a sure and good way of boosting traffic to your website.
---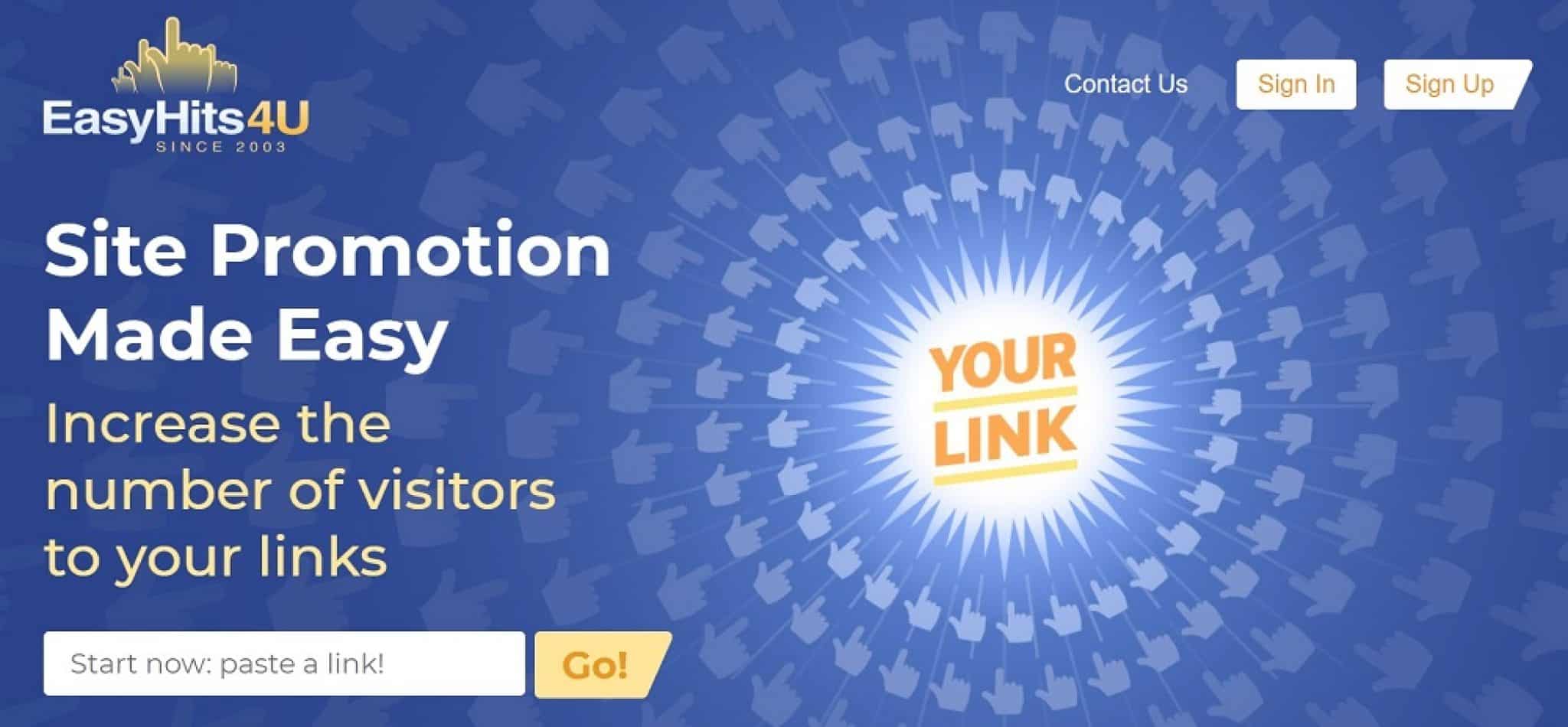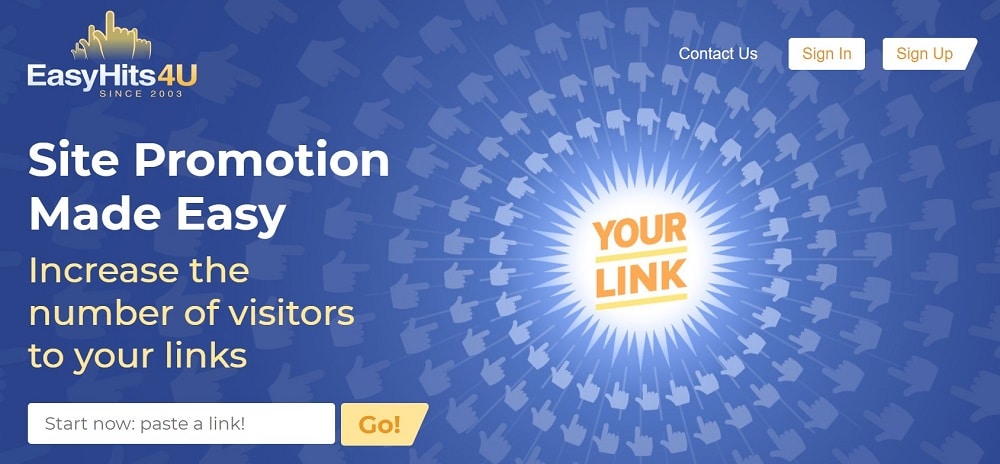 This exchange displays real-time data showing the number of visitors to your website and the total delivered. Easyhits4u provides both free and paid packages and, it lets you put up links, banners, and text ads for advertising. To have larger traffic, you may need to go for the paid version.
PROS:
You earn credits from visiting other members websites which translate to hits
The more sites you visit the more hits you get in return
They use a captcha service which helps ensure that members are not using bots
CONS:
If you need unlimited site visits, you must switch to the paid plan
It can take a long time to earn the visits you want when using the free version.
---
To view an ad requires that you visit the site for 20 seconds at the very least before closing it. You also must show that you are not a bot by checking and completing the captcha details. The paid package comes with a premium and ultimate plan.
---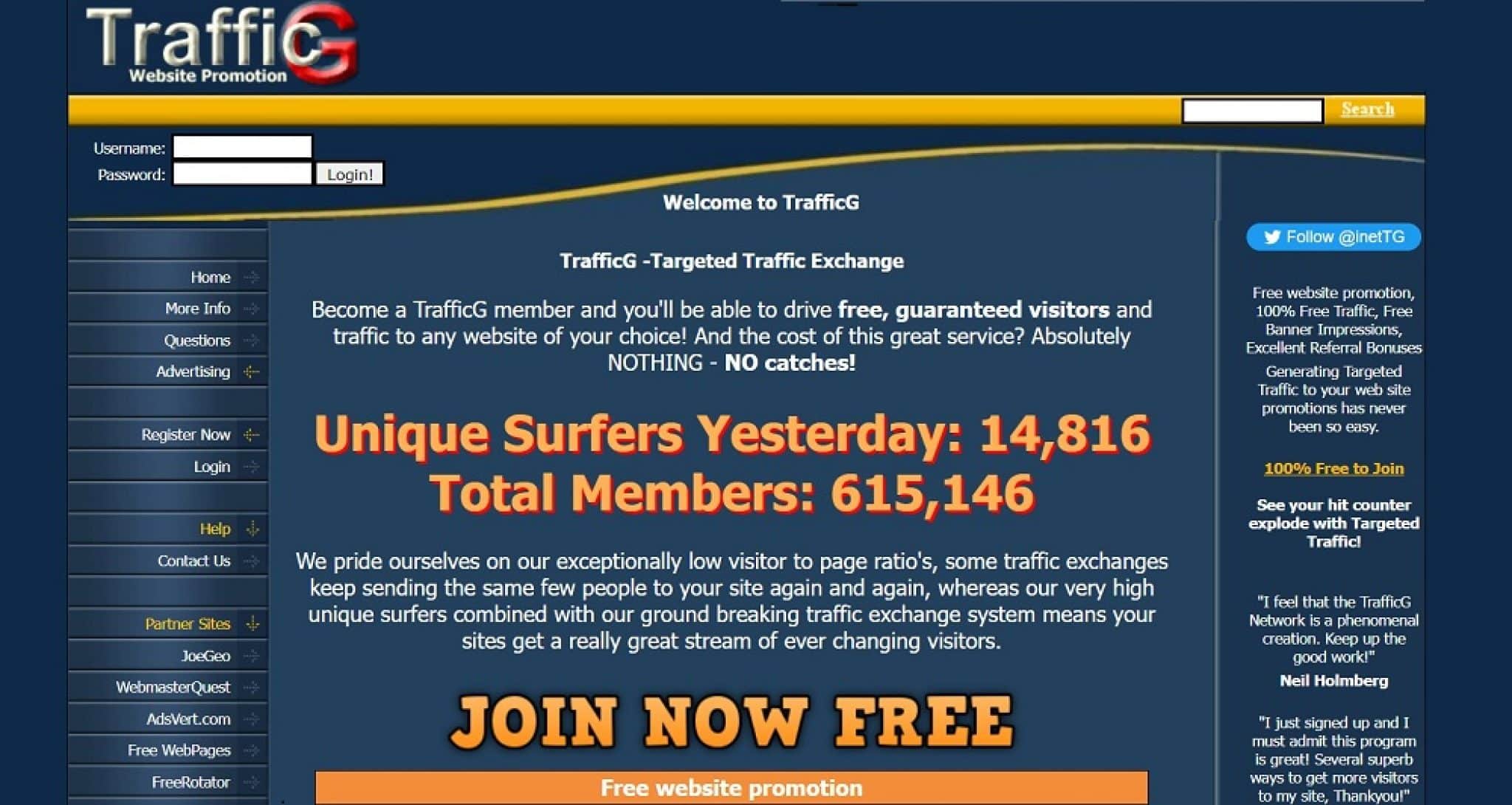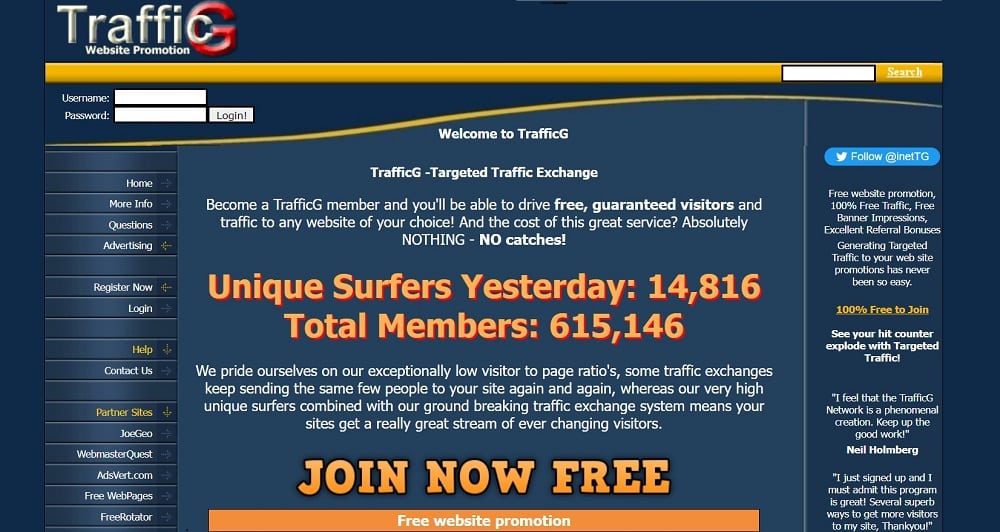 This traffic exchange uses a manual system of credit. Members can check other websites, complete a captcha and stay for a few seconds before leaving. Their website is yet to be revamped as it has remained the same way since 2005. It displays the number of unique surfers you had the previous day and the members who visited.
PROS:
Trafficg can get you the targeted audience of your choice
You can promote an unlimited number of websites on this traffic exchange platform
It has been around for a long time and many have got positive results
CONS:
You must enroll in the premium plan to get extra benefits and surfing tools
The website is slow to load
---
Trafficg website has been around for many years and is trusted although the ownership details have remained scant.
---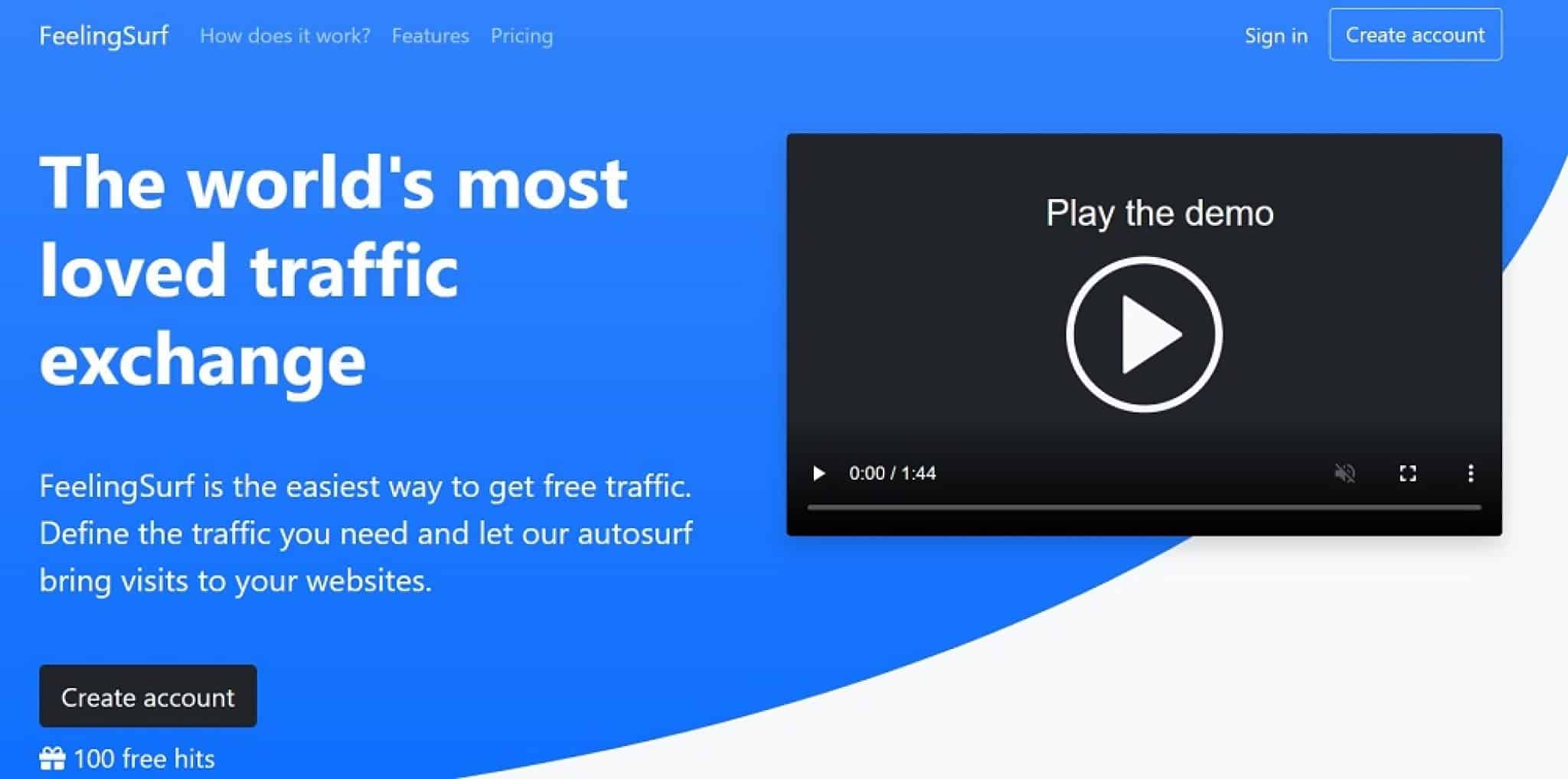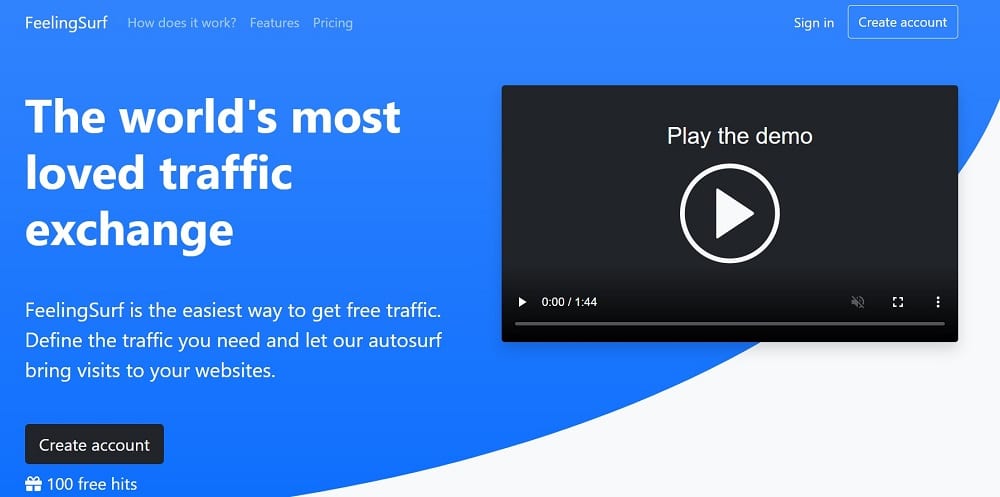 This free traffic exchange site is available in both English and French versions. With this platform, your website will receive unique and targeted traffic from your preferred locations. You can surf with this traffic exchange tool from several locations. You can also decide the amount of time a surfer spends on your website i.e. between 10 and 60 seconds.
PROS:
Members can surf from different locations to bring the intended traffic to your website
You can create a campaign for clicks to your website
You can allocate whatever number of credits to your site per hour or day
CONS:
You must participate in the traffic exchange to get viewers as they don't have a paid plan
It has a lot of repeat visits instead of unique ones
---
FeelingSurf is a legit site with a good referral system. You earn 10% earnings from every referral you bring on board.
---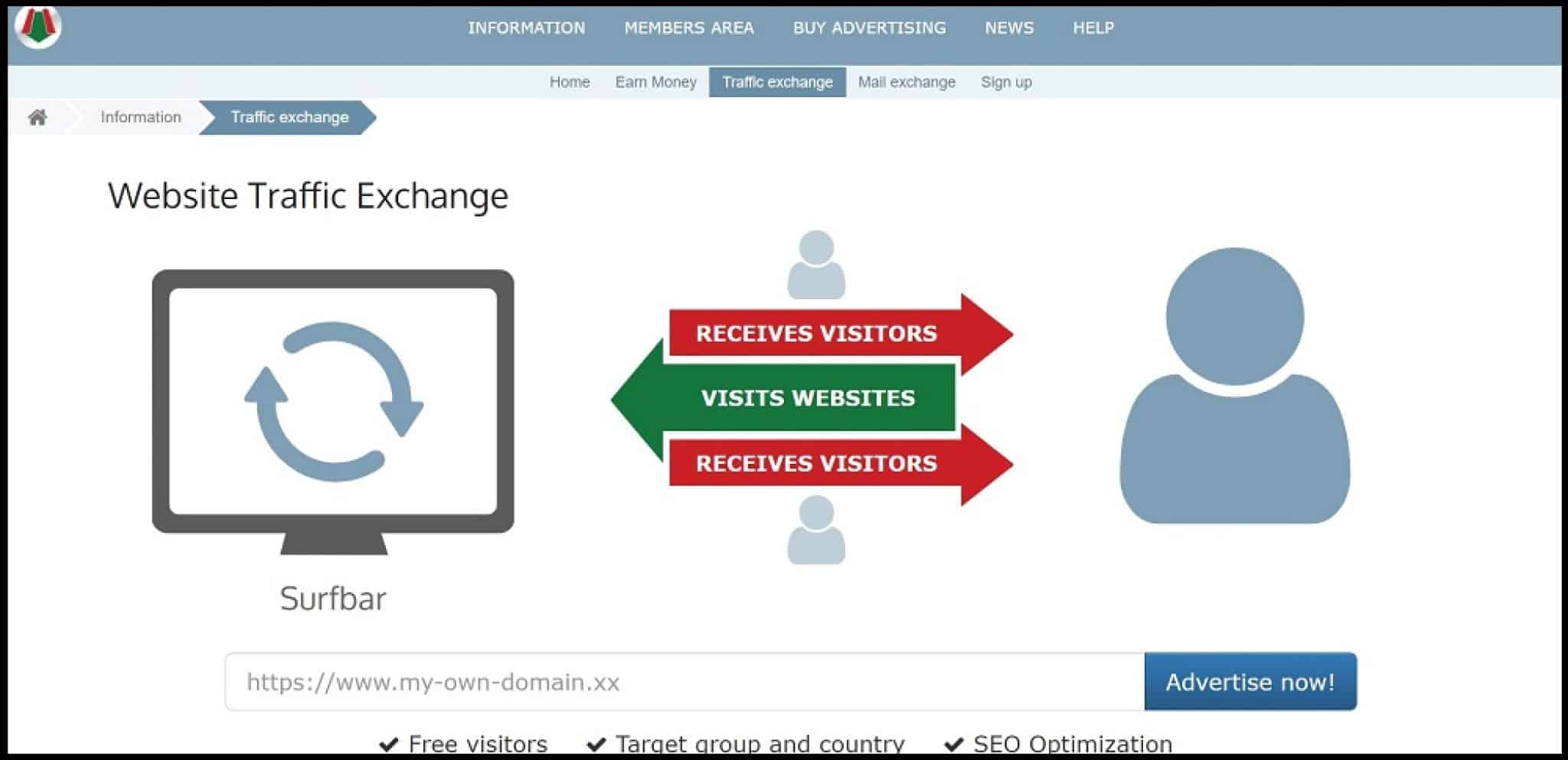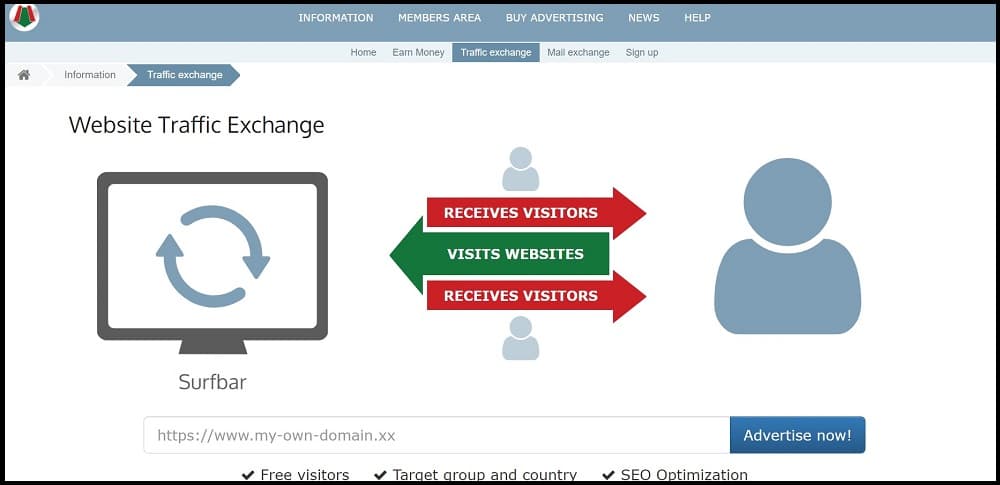 This traffic exchange has devised a clever way for increasing traffic to members' websites. You can earn money by surfing other sites or exchange this for traffic to yours. Once you install the surf bar to your browser, you will be able to earn as it records all your visits. eBesucher is a German website with many other translations including English.
PROS:
It has both manual and automatic surfing capabilities
You target your audience geographically
You can get unlimited hits to your website
CONS:
You must have stable internet with high connection speeds to use this exchange
The money you make while surfing won't pay serious bills unless you refer people to the program.
---
This is a legit company therefore, you won't need to worry about the service you get.
---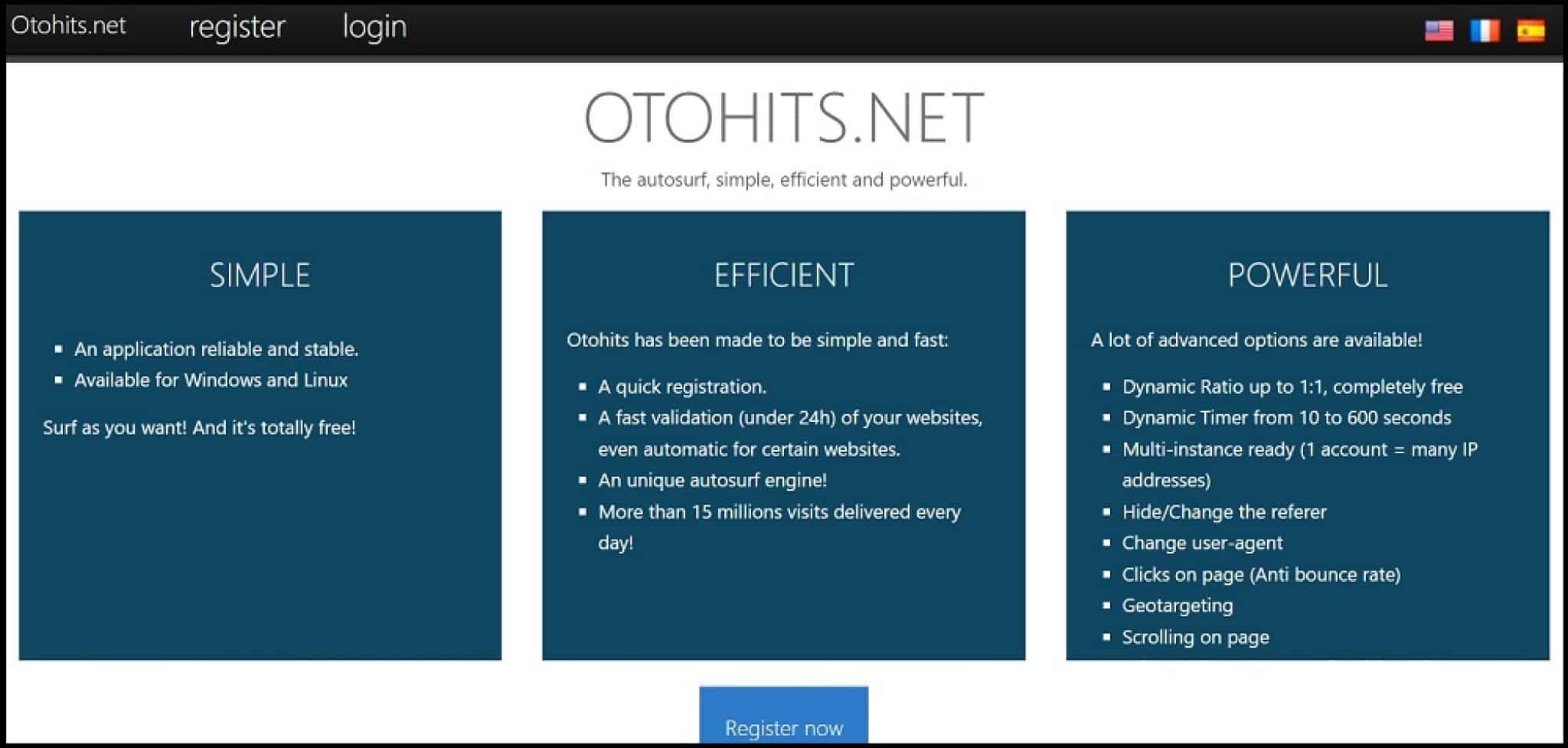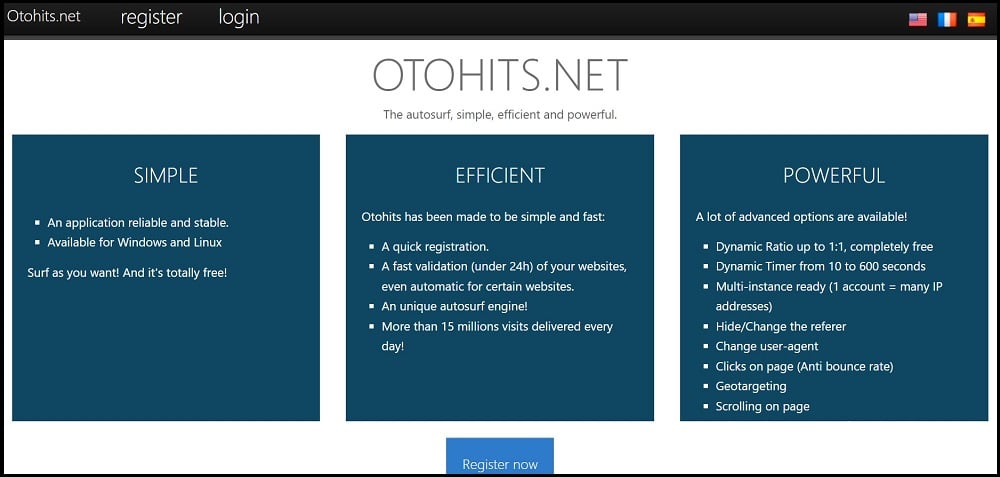 This traffic exchange site puts all members at the same level with the same features. You must install its browser on your computer to be able to use it. Users have to visit other members' websites for them to get the same in return. You can either automate the surfing tool or manually do it yourself.
PROS:
Otohits interface supports different languages including French, English, and Spanish.
Its features are free and available for all users
Members can geographically target their visitors
CONS:
It can take a long time to validate your website – up to 48 hours
You have to pay to get an extra slot on this traffic exchange platform
---
Otohits is among the best traffic exchange networks online as it has been in existence for a long time therefore trustworthy.
---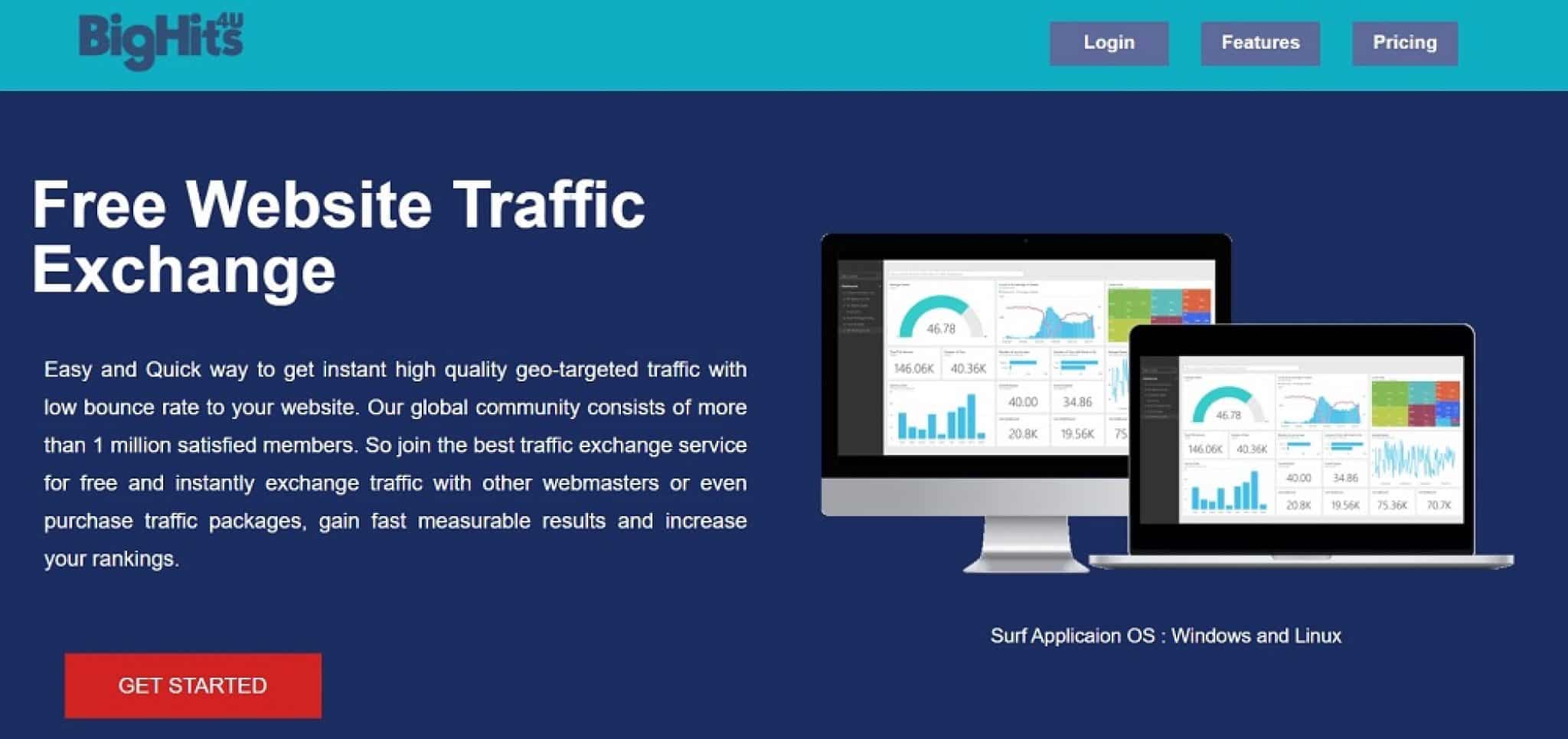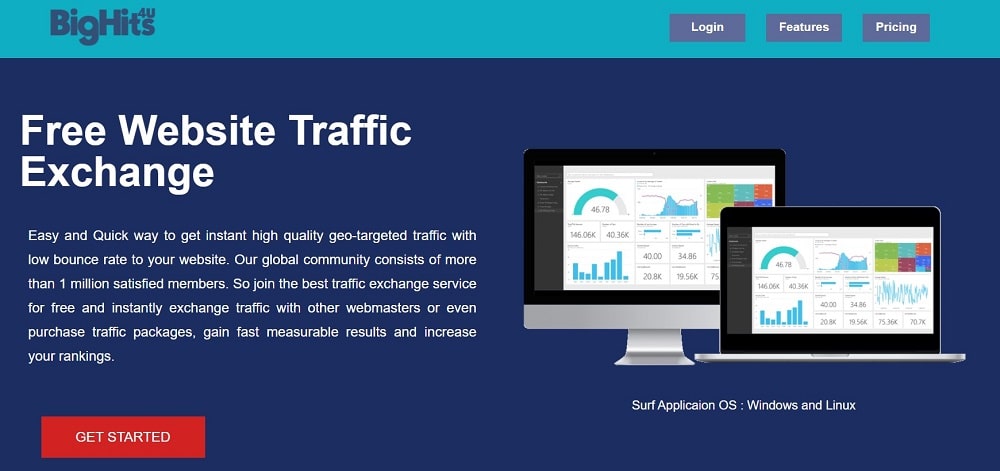 This is among the best Traffic exchange sites where you can Geotarget your visitors. Among countries you can get quality traffic from include, the UK, US, Singapore, India, France, and more. The duration of a customer's visit is between 15 – 300 seconds with a limit of 50-10,000 daily hits. Members can receive visits from different devices including mobile and desktop devices.
PROS:
Bighits4u has low bounce rates according to Trustpilot
It can also be used on social media sites like Facebook, Instagram, and Twitter.
It is competitively priced from $2 for 1,000 minutes
CONS:
Members will have to pay for extra features
Most people use it for Youtube management and therefore watching Youtube videos can burn tons of data.
---
Bigits4U is user-friendly and, the traffic exchange site has a good affiliate program for earning points when you introduce new members.
---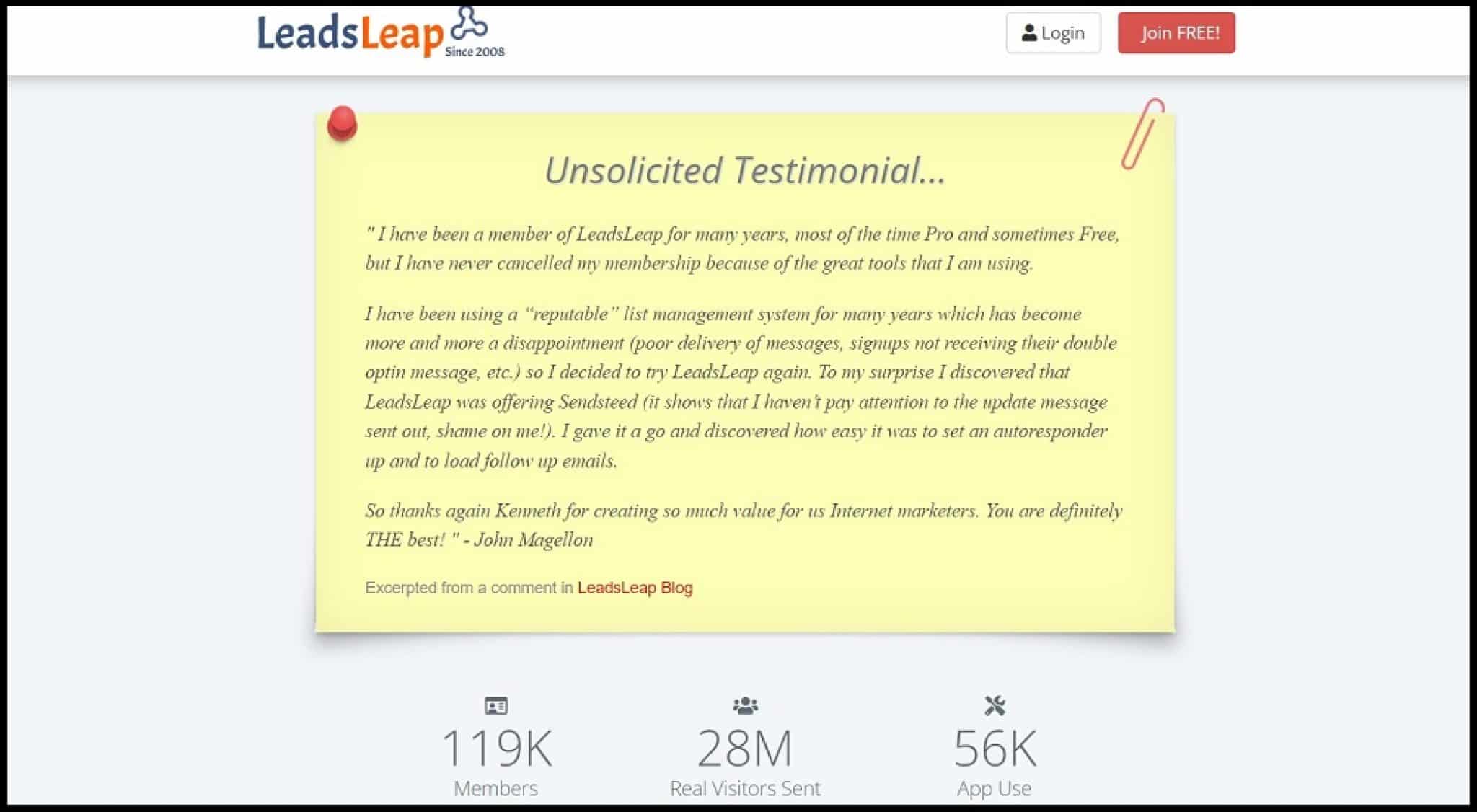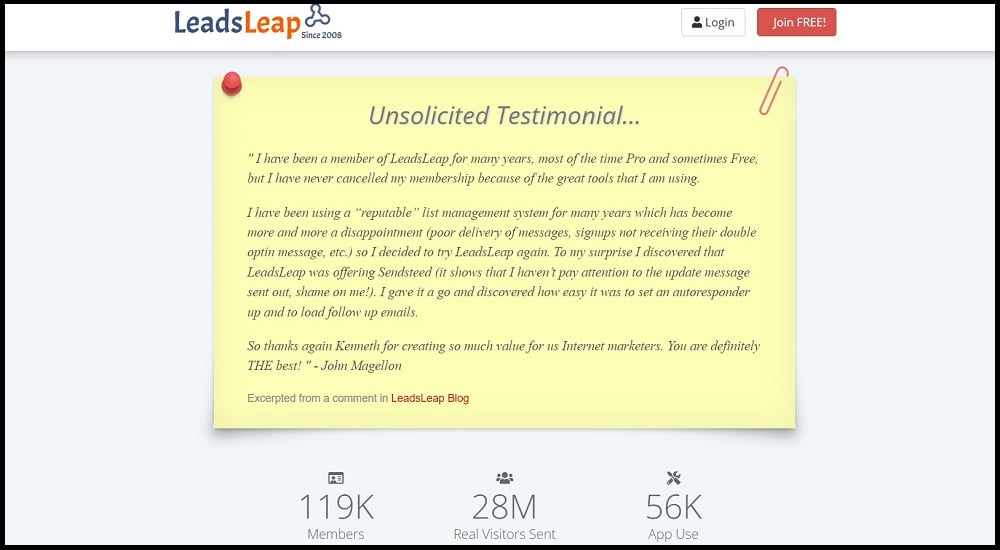 LeadsLeap platform has recently improved from a 3.0 site to a 4.0. It is now a marketing platform and a traffic exchange. It not only brings traffic to your website but also helps to manage other social media sites. The platform can bring visits to your website from different sources. To get hits, you can advertise within the exchange to drive traffic to your site.
PROS:
You can have other members' ads on your website and in return, yours will show on theirs.
Members gain search engine traffic due to the traffic exchange members review of your website
The exchange also comes with free online tools for marketing your website
CONS:
Earnings from the affiliate program are very low
You might not always get the audience you want
---
---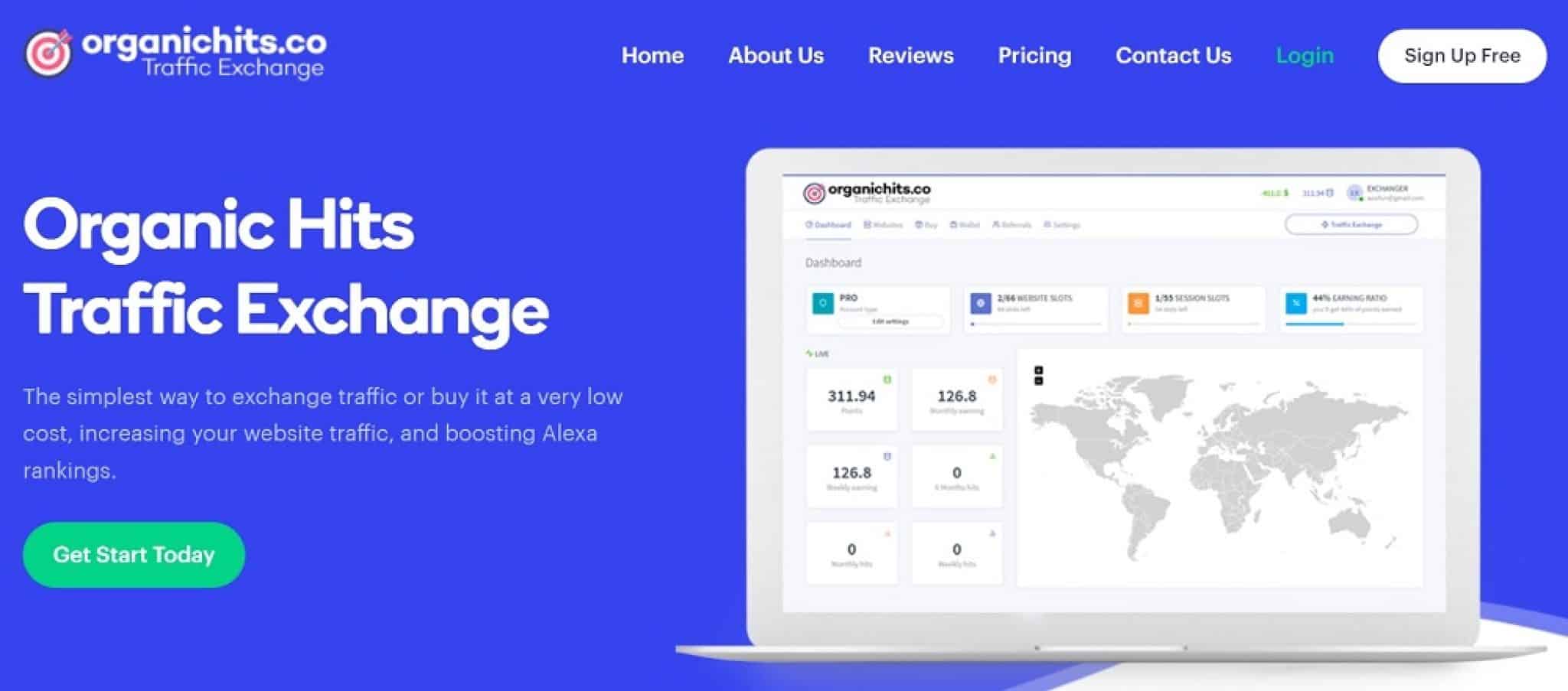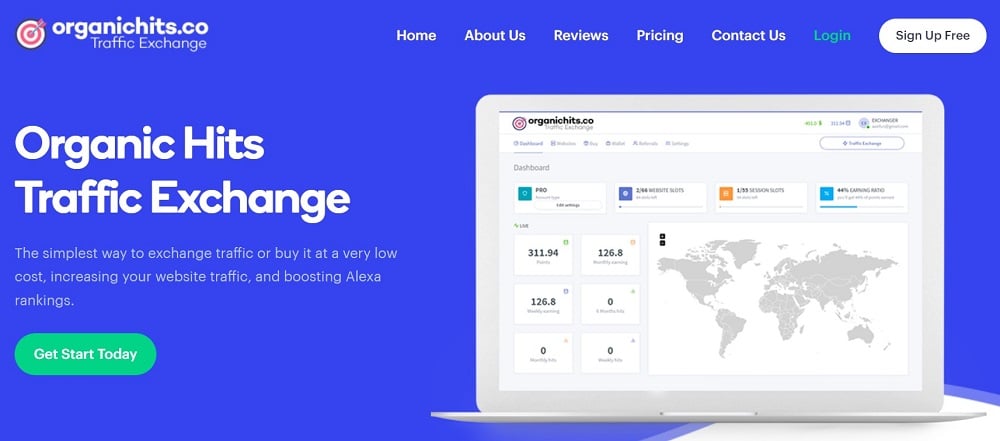 This site also falls in the rank of some of the best traffic exchange sites. It is free and the members can exchange website views. Organic Hits dashboard provides details such as the visits you've got and your points balance. Free users get three site slots each however you will need to upgrade to have more.
PROS:
It doesn't have any subscription fees unless you want to upgrade
It is fast and does not make your computer slow
The site hits are purely organic and not bot automated
CONS:
You must upgrade to get other services and more slots
It can take a lot of your time since hits are manually done
---
Conclusion
If you have a new website or have been struggling to get visitors, then soliciting traffic exchange services would be okay. All the traffic exchanges mentioned here are free however, some do have paid versions if want extra. Some are fully automated while others can switch in between. Make sure to note their pros and cons to know what will work for you.