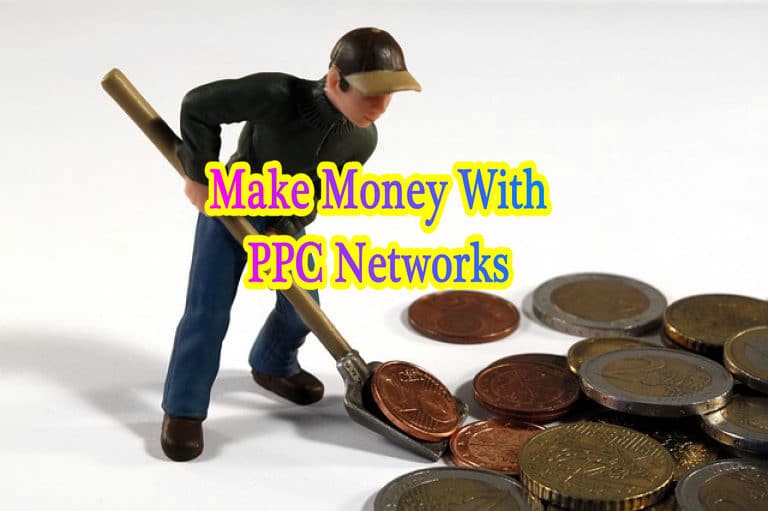 Pay Per Click ( PPC ) its the best way to make money through blog or website. PPC is a mechanism serving ads. And it's really not worth if your site getting traffic from India and your ad network pays for US traffic then you have to switch to another network. In this post, i will help you to choose the best ad networks for your blog/website.
How advertising network and publisher works on PPC
Advertisers invest in ads so that they receive traffic to their websites. This investment done on the ads is based as pay per click. On the other hand, the publishers also equally wish to earn money and place ads on the blog or website that pays them on Pay per click basis. This is the aim that both require pay per click websites that will be working as a third-party for them.

This confirms that PPC is the reason for the relationship of publisher and advertiser. The sites for 3rd party pay per click are for advertisers who look for visitors to increase their business and the publishers are those who wish to earn money by placing the ads. Both join PPC ad network based on their need. The process is that if visitors from the publisher site click on advertiser ads, with each valid successful click, the Advertiser has to pay. So, understand the entire PPC concept and deal with it.
back to menu ↑
Top 5 Rated PPC Networks
Here are some PPC ad networks useful for advertisers and publishers. However, there are plenty of PPC based site available and it is up to you to chose the one that provides better user experience and quality ads. If you wish to earn money by using ppc ads in your blog, you may join any of the networks given here and start making money online. Here are 5 pay per click sites:
Google Adsense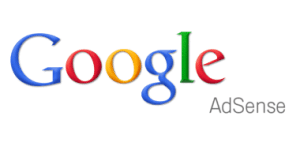 Google adsense is best and most trusted ad network. It is one of the most highest paying ad networks in the world. There can be no doubt that The best PPC ad network is Google Adsense. This is the basis that most webmasters wish to earn using Ad sense as it includes reasons such as quality, popularity and high rates. Google Adsense is a Google Inc product and this has elevated the trust level.
Precisely, it is a bid based CPC ad networks on different niche with multiple advertisers. Adsense shows more interest based ads and targeted ads and it means it has ads more relevant to content and this helps to make more revenue. The rates of Adsense vary depending on the bases of relevant and irrelevant ads. The CPC rate varies from $0.01 to $200+ considering the blog niche and visitor location. Here are some adsense details:
Largest pool of advertisers
Versatile ad formats
High Quality Ads
Extensive Reporting Tools
Requirements: The site must observe Adsense Program Policies
CPC rates is high than other but the hard to get approval
Site Approval: Approval is done in two levels, though it is hard
Ads type: Content relevant, Interest based Ads, Link Ads and Display Banners
Payment: $100 Minimum via check or Wire transfer
back to menu ↑
Media.net Ads

Media.net is also a popular and big name in pay per click sites. It is a combination of Bing and Yahoo, while it is powered by Media.Net Ad network. It is the best Adsense alternative and is appropriate if you receive premium traffic.
The CPC rates are good and is Bid based CPM and CPC due to RPM. Media.net has gained popularity with publishers and advertisers in few years time and has already made a best place in the field of advertising. When you do not receive approval from Adsense, apply for Media.Net, but ensure premium traffic, else, your earning will get reduced.
Huge advertising pool
Mobile ads support
Real-time Statistics and Ad-customization
Requirements: Site requires huge traffic from countries such as UK, US and Canada.
Site Approval: Tough Approval System and at least 2 weeks is required for response.
Ads type: Relevant keyword based ads.
Payment: $100 is the minimum to be paid through PayPal or $250 through Wire Transfer.
back to menu ↑
Bidvertiser

Bidvertiser is also renowned as pay per click sites. In case you are unable to acquire an approval from Adsense, this is the best choice. Bidvertiser is a former and famed advertiser platform. It offers custom toolbar, banner based ads and much more. Bidvertiser is one of the best choices, in case you are a publisher or an advertiser. It performs very well and the rates vary as per the niche.
Site Approval: Easy to get approval.
Ads type: Different sizes banner Ads,Contextual Ads, In-text, XML Feed ads and toolbar ads.
Payment: $10 minimum through PayPal or Check.
back to menu ↑
Clicksor Ads

Clicksor is a best alternative for banner and in-text based advertising. This is popular and the best in pay per click sites suitable for publisher and advertiser.  Clicksor has many advertising formats such as contextual banner ads, Affiliate and in-text ads. Clicksor is Bid based CPM, CPA and CPC, ads networks. They offer earning based on the format. It means if you use a niche based site and there is huge traffic, you are assure of Clicksor performing exceptionally well. Clicksor also has a Refer program to earn 10% commission of Advertiser and Publisher.
Site Approval: Approval System is simple and the process has fast response.
Ads type: Contextual Banner, Show In-text Ads, Pop under based on CPM, CPC, and CPA.
Payment: $50 Minimum through PayPal and Check.
back to menu ↑
Infolinks Ads

Infolinks is an amazing platform in-text based in the PPC sites list. A blog with text-based content will find infolinks to be the appropriate choice to earn revenue. This is completely based on the blog Niche and will accordingly display as per the keywords. However, infolinks does not need space for the placement of banners and this is an advantage. Infolinks offers different ad formats such as In-Cloud, In-text, In-Search, In-Frame and In-Screen based advertisement. There is no need for space with infolinks and so you can make appropriate use of it with other ad network such as Adsense or some other alternative to generate more revenue.
Requirements: Site should obey the Program Policies.
Site Approval: Easy Approval System. Only very few sites are disapproved.
Ads type: In-text, screen, search and Tag clouds.
Payment: $50 minimum through PayPal, Wire or Check transfer.