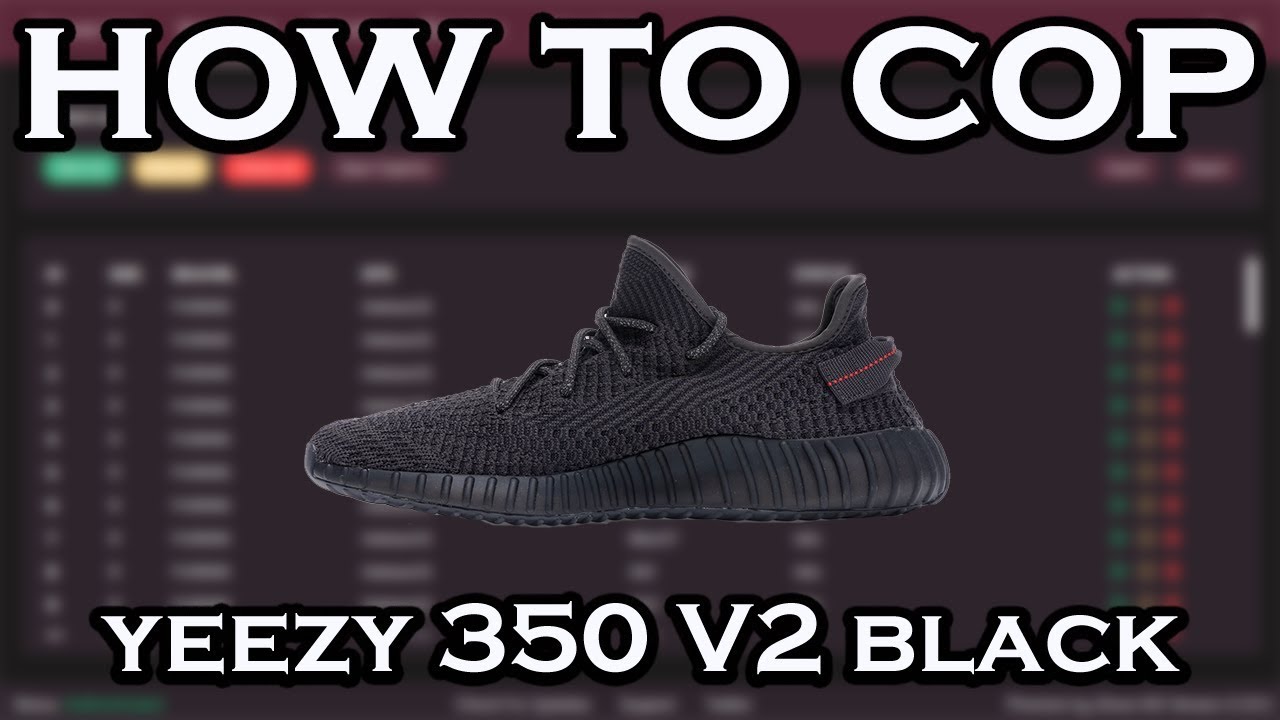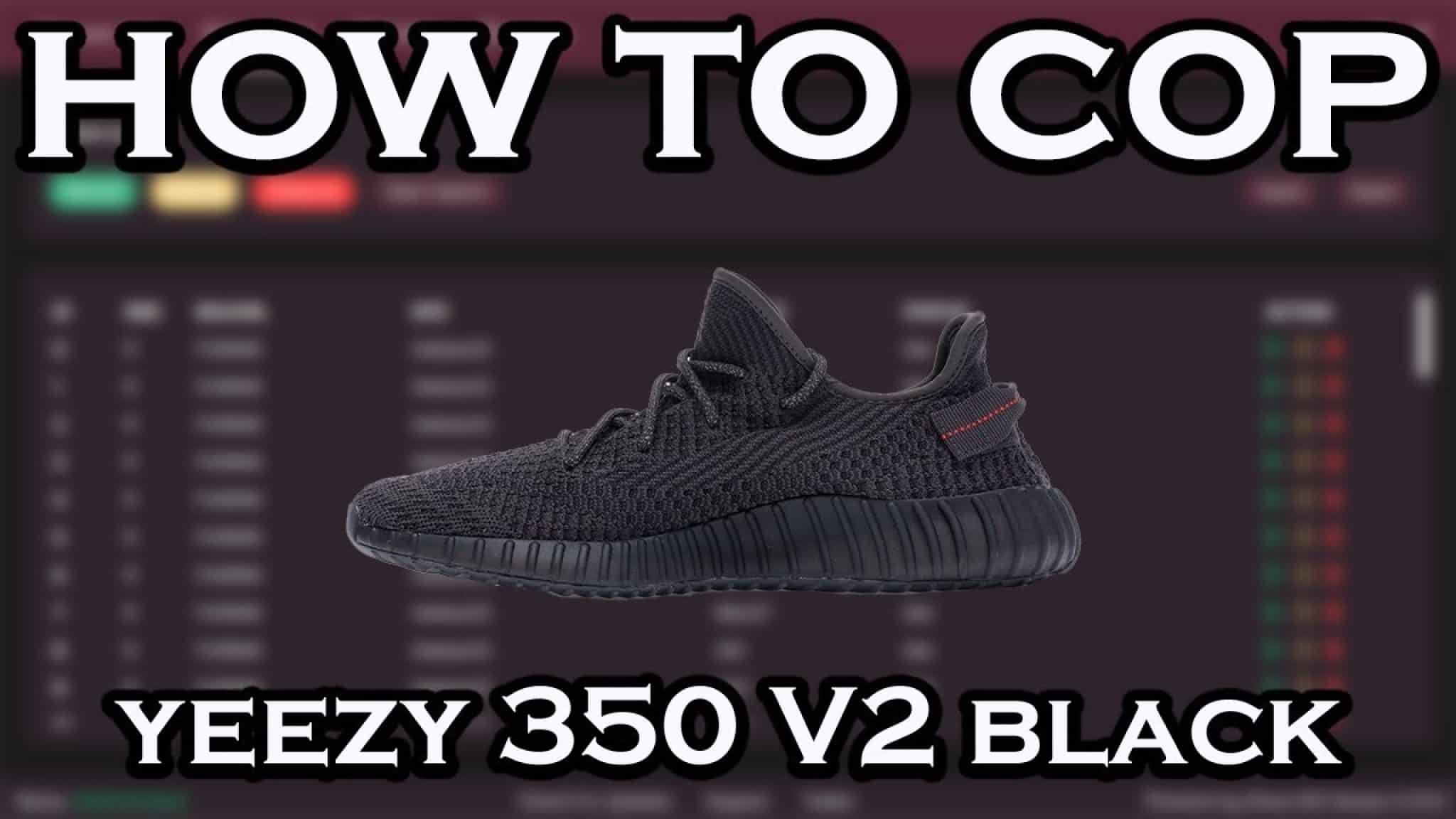 The sneaker market is growing bigger and more people are interested in sneakers day after day. The Adidas originals offer some of the most popular models such as Adidas NMD, Ultra Boost, and Adidas Yeezy.
Getting the Adidas Yeezy Boost is something that all are waiting for. These will be the most popular Yeezy but they disappear as soon as they come, And the usually as "Special edition item: Limited to 1 style and 1 piece (1 size only) per purchase".
Updated: Adidas Yeezy Boost 350 v2 "Static" release Date: December 31, 2018, which confirmed by official Twitter – @theyeezymafia, The "Zebra" is releasing again, should be one of the most anticipated shoes at the end of the year.

And, Adidas Yeezy 700 V2 'Static': Releasing on December 29, 2018- Release on: December 29, 2018.

And Adidas Yeezy Boost 350 V2 "Semi Frozen Yellow"- Release on: December 14, 2018.

So, Take Action now, Don not miss it!

You can get it on ADIDAS.COM , CONFIRMED APP & SELECT RETAILERS.
But if you do well prepare running  Sneaker bots and Proxies on fast windows dedicated server, you would be able to get more chances to get more pairs of sneakers. In fact, this would allow you even a few more so that you can gift a few to friends too! Just look at the process here to make it happen!
---
Quick Sneaker guiding Here
Why use the Sneaker Bots?
To maximize run More accounts on Adidas or other foot sites and The Bot will help you Do the ATC (Add-to-Cart) and Auto-Checkout Action, which obviously faster enough than by your hand type-in and click.
Why use the Sneaker Proxies?
To get more IP addresses to assign to run more accounts run on the Adidas and other foot sites. The proxies can help you to prevent IP restriction or IP banned, For usually an IP address/an account/a computer can only place one order on one shopping site.
To get good internet connection speed and More CPU processes power to run more accounts on one server.
Find a Fast and working Foot site Proxies
This is a sure way to succeed. This is because it is vital to make your purchase. A free proxy is always more tempting but can't work for the proxies that are slow and already banned by Adidas and other Foot sites. So you must buy one here from a reliable seller to be sure. This way you will get a dedicated proxy with a good amount of bandwidth.
Hence you can score one pair of Adidas Yeezy Boost V2 shoes after another and yet another without any problem. Do note that you are not sharing your IP address with other people and hence your proxy will not get banned, and you can buy as much as you want. Here I recommend some of the excellent proxy services that are I already used and tested.
---
Sneaker/Adidas Residential Proxies Providers
RANK
PROXY PROVIDER
PRICE (MONTHLY)
FEATURES
LINK
1

$500 – 40GB

Extensive location coverage
Compatible with sneaker bots
The largest IP pool

2

$75 – 5GB

Unlimited threads
Fast Adidas Proxies
Over 195 locations

3

$75 – 5GB – 300 Ports

Good Internet speeds
Excellent city positioning for sneaker
Over 120 countries
---
Sneaker/Adidas Private Proxies Providers
RANK
PROXY PROVIDER
PRICE
FEATURES
LINK
1

$65.00–20 Proxies

$128.00-50 Proxies

$242.00–100 Proxies

Guaranteed To Work on foot sites
proxies are checked for Adidas
instantly Delivery After You Buy

2

$150.00 – 50 Proxies

$290.00– 100 Proxies

Fast dedicated Proxies for
supreme, Adidas, finish line
Support 7 days a week

3

$53.97 – 20 Proxies

$99.97 – 50 Proxies

$199.97 – 100 Proxies

Support Socks5 Protocol
Proxies for Yeezy Boost
YPP- Private IP/proxy
<Note:> Now some of datacenter proxies providers are blocked by Adidas and Supreme, you have to choose those private proxies which offer the fresh datacenter proxies, And if you're anxious about the IP ban, you can check the Residential Proxies, and It's hard to compare who is better for the sneaker websites, Residential proxies hard to ban, datacenter proxies get more fast speed. It depends on how much accounts you plan to run and How long want to run.
Read More: Copping Sneakers: Residential Proxies vs Datacenter Proxies?
There will get a series of IP: Port proxies after placing payment to the proxy services. Use the proxies to access Adidas as well as other sites which can help to get more accounts with different IPs, compare with others only one account with one HOME IP address. It's really worth to invest when the  Yeezy release.
---
Utilizing A Sneaker Bot to Cop Yeezy
Getting your proxies up, then you need to switch your focus to find and use the Bot. Do note that trying to get Adidas Yeezy Boosts by your hand will hard to the BOT. That is because your hands with keyboard and mouse cannot win the Bot which only needs one second to ATC (Add-to-Cart) and Auto-Checkout, even if you can click fast enough.
Hence you must use bots as they are much faster than humans. Here are some of the bot for Yeezy to choose, such as Another Nike Bot AIO, Better Nike Bot AIO, Sole Slayer, JustCopItBots, EasyCop Ultimate.
Choosing a bot is not easy as there are so many of these out there. Opt for the tried and trusted ones in order to be a wise choice. Go with something that is able to work with a variety of sites. This way you would be able to cop Yeezys from various major retailers. There are lots of Nike bot in the past, now more and more bot come to the market, lots of bots support more platform such as the Adidas, FinishLine, Foot Locker, Yeezy Supply, Footaction, Eastbay, Barneys, Sneakersnstuff and so on, here is some of top bots that's I used.
---
Foot site/Sneaker BOT Providers
Foot Site BOT
PRICE (MONTHLY)
FEATURES
LINK

Ultimate-$325.00

Multithreaded- 100 accounts
Adidas HMAC Destroyer
Product Search/Link monitor

Regular- $200

Ultimate – $600

Paypal Autocheckout
Foot sites Account Creator
SNS Captcha solver

Starter – $95.00

Supreme – $150.00

Professional – $495

Multithread support proxies
Notifications by SMS/Email
Early Link Monitor
These support multiple accounts so that you can put one pair of Yeezys after another into your shopping cart online. Opt for ones having other features like auto-retry that allow you to purchase even if the site is down. Make sure the bots are easy to use. Then you can set them up easily and get them running in no time at all so that you can cop as many Yeezys as possible.
---
Adding and Testing Your Proxies on Your Sneaker Bot
The next process after selecting your bot is adding your private proxy settings to it. Your bot may allow adding of tons of proxies to it that will make it possible to cycle through proxies. This way the sneaker sites will never know who you are making it possible for you to buy lots of sneakers.
Just add a number of online proxies to the bot in order to cop as many sneakers as you possibly can. The bot will be able to assign a different proxy to each purchase in order to work around the limits in order to get as many Yeezys as you may want.
But do test your bot before the day of the launch. This is because you may hit some roadblock while using the bot for the first time. Run some tests to ensure that everything will work as planned. In case of a problem with the bot, contact the company in order to work out the kinks before the day of the launch. This way you can get your bot up and running before the launch day.
---
Use server can Reduce the latency
You may even upgrade to a VPS – "virtual private server" that will provide you powerful resources as you move from one site to the next. It will add speed to your shopping experience. These are affordable and easy to use. Just log in and access these Windows servers to utilize the powerful server while buying sneakers.
---
Windows Server to Cop Sneaker
PROXY PROVIDER
PRICE (MONTHLY)
FEATURES
LINK

2 GB Memory – $36

4 GB Memory– $56

8 GB Memory- $96

3000GB Bandwidth
4000GB Bandwidth
5000GB Bandwidth

$20 Bonus

Limited Time!

Premium – $39.99

Ultimate -$69.99

Vip Plan- $89.99

2048 MB DDR4 RAM
4096 MB DDR4 RAM
6144 MB DDR4 RAM
Also, the VPS can help you cop the shoes when you're out of home or office when the Yeezy Boosts are launched. You can use mobile access to your server that can be done through a remote desktop software application. Just use the login credentials that you get when you sign up for a Windows VPS, and use those for an RDS application. Now you can log into the app from your mobile device. This way you can check-in and keep a tab on your sneaker buying progress even if you are not home when these sneakers hit the virtual shelves.
---
Know more about How to Pay the Sneakers
You need to decide how you will be paying. This will depend on how many pairs of Adidas Yeezy you wish to purchase. If you plan to buy a lot of pairs from many different retailers, you need to think about how to pay.

Prepaid credit cards can be a good option. Now test your payment method so that everything goes perfectly on the launch day. You can buy something cheap in order to make sure that your payment method is working properly. In case something is wrong you may contact the customer service department to get it fixed before the launch day and avoid any problem.
Just double-check the release details as these may change at the last minute. Keep your bot loaded so that you are prepared. Just keep this plan so that you can bring home Yeezys.
---
Conclusion
You need to start by buying private proxies and choosing the best-dedicated proxies in order to be positioned in a way to cop lots of sneakers. Now load up on the rest of the tools that include bot and Servers.
Basically, you need to be well prepared so that there are no issues on launch day and you are able to get your sneakers with relative ease. Just follow the simple steps given above in order to achieve what you want!