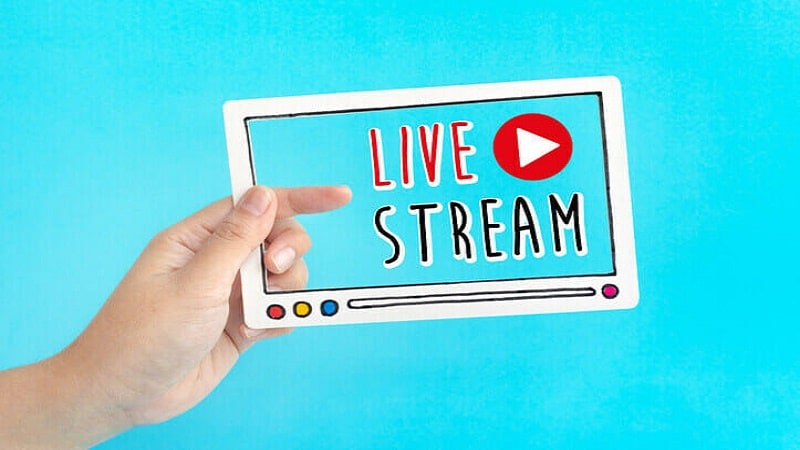 Live streaming gives businesses a new way to interact with existing and new customers. Also, making live events reach people remotely will help to widen your business audience. Fortunately, you do not need technical know-how to host your first live stream, as you can use a professional service.
Read on to learn what live streaming is, the benefits of using a professional streaming service, and much more.
---
Live streaming meaning
Live streaming is the process of transmitting audio and video of events in real-time to viewers over the internet. It is increasingly becoming popular as it gaps the physical barrier and allows businesses to connect with their audience on a profound level.
Businesses can take advantage of live streaming for service promotion, share in-person events or make announcements in real-time. Other professionals can also use live streams for church services, online classes, sporting events, etc.
---
Professional live streaming service
We recommend you to use a professional live streaming service instead of free streaming platforms like DailyMotion and Youtube or creating a server.
Setting a successful live stream is not a child's play and requires technical knowledge that an average person lacks. There is also an option to buy a server to host the broadcast, but this can be complicated and costly.
Therefore, you can avoid too much hassle by using a professional live streaming service. In addition, it will help you enhance your engagement, build trust with your audience and boost your brand image. In fact, most consumers prefer to watch live events rather than read blogs.
---
Benefits of using a professional streaming service for your business
Below are some of the reasons you should use a professional live streaming service in your business.
1. Ease and convenience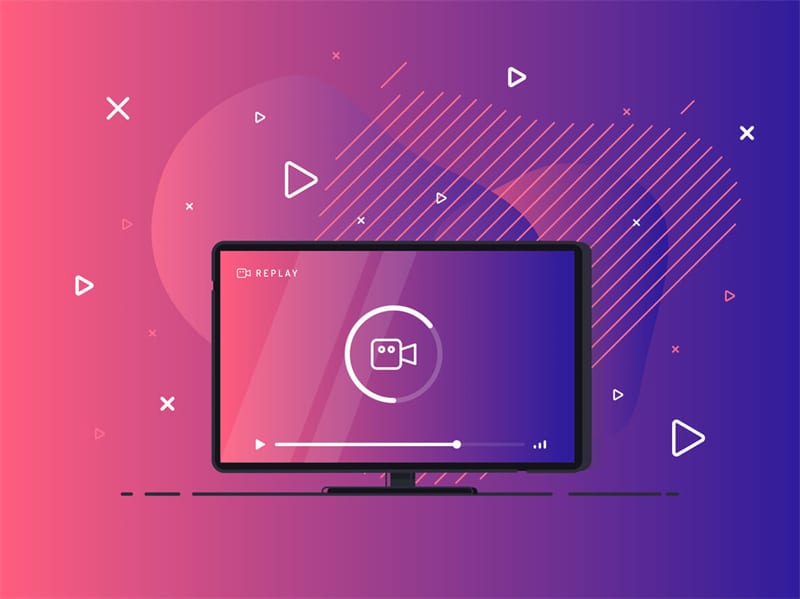 Hosting a live stream may seem complicated, but it is not the case. You will only need a stable internet connection, dependable video and audio equipment, an encoder, and a reliable streaming platform. With a professional streaming service, you will get in-depth tutorials and documentation on hosting a successful broadcast on its platform.
2. High-quality streams
Achieving a high-quality stream can be difficult when using a free service or your own server. Live streaming a high-quality video requires a great content delivery network (CDN) and solid infrastructure.
The CDN is a massive delivery system that uses a network of servers to distribute content globally by caching it close to the end-user. If you use your own server, your live stream may not reach your remote audience, or the server may become overwhelmed.
When broadcasting live events to your audience, you want it to work perfectly without any technical hitches. So, you should choose a reliable streaming service provider with a video streaming CDN.
3. Flexibility to use a wide content variety
You are not restricted to video and audio broadcasts. You can use other multimedia to deliver your message, including text, pictures, and live chats. Many professional streaming services offer the flexibility to use different presentation techniques. You can make your live stream on-demand content so you can capitalize on viewership.
4. Mobile streaming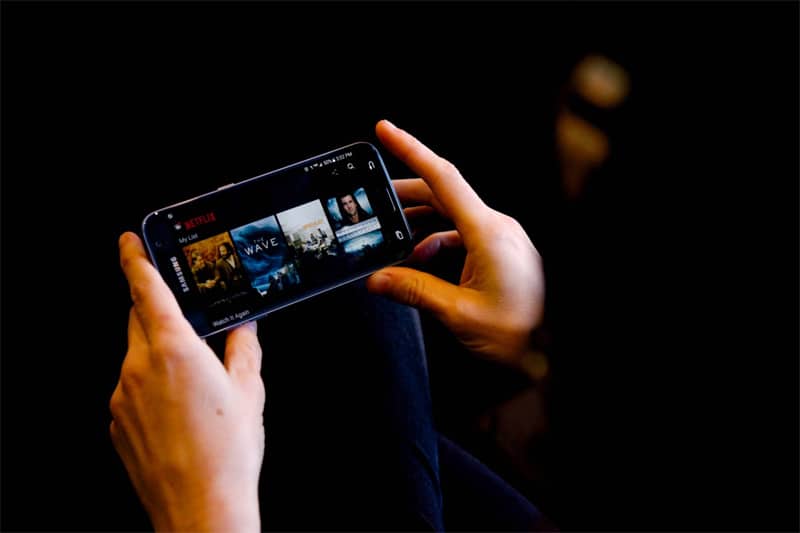 Smartphones have become rampant, and there is a possibility your potential audience has one. Most people use their mobile devices to view content online, so a majority of your viewers are likely to stream with their phones. Thankfully, many professional streaming services use dynamic HTML5 player, which will enable you to stream your content to mobile devices.
5. Around the clock customer support
Technical issues can arise during a live stream, and it can be difficult to troubleshoot if you don't have the experience. Fortunately, you have access to 24/7 customer support from experts when using a live streaming service to help you when any problem arises.
6. Distraction-free streaming
The biggest disadvantage of free streaming services is a lot of distractions that can spoil the audience's experience. These platforms are filled with intrusive ads and third-party logos that take away the focus and clutter the screen.
Thankfully, many professional services do not show ads, giving your audience a pleasing streaming experience. In fact, some platforms even allow you to customize the content the way you want.
7. Cost-effective
Investing in streaming technology and self-hosting can be very costly, especially when it comes to bandwidth and delivery. That is why using a professional streaming service is more cost-effective.
Purchasing a robust CDN outside a professional streaming service can be very expensive. Usually, the price is determined by the bandwidth you use, and sometimes it can spike up.
Most streaming services offer easy-to-use features to help you manage a live stream, so you won't need to hire a third-party developer. Although some professional streaming services are expensive, you will get value for your money.
8. Security and privacy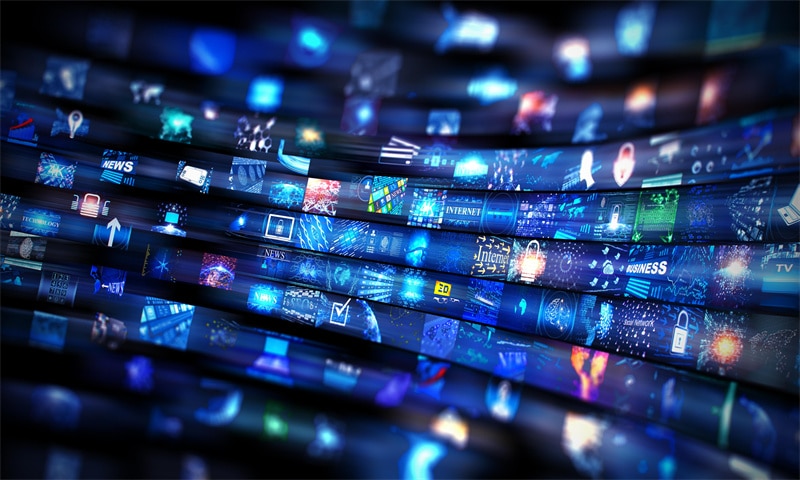 Digital piracy is on the rise, so online security and privacy are important when broadcasting through the internet. In fact, over 80% of online privacy is propagated by illegal streaming platforms.
Furthermore, free streaming platforms, like Youtube and DailyMotion, lack reliable privacy and security tools to protect your content. However, premium streaming services offer necessary features to safeguard your content from hackers and other malicious third parties. These features include password protection, IP/Geographic restrictions, Tokenized security, and Domain/Referrer restrictions.
9. Customizable video player
Many professional streaming services offer a customizable HTML5 video player. This allows you to customize your branding and apply functional elements to the video player. So, you have the flexibility to decide the controls and buttons to include, as well as set the size to fit. As a result, you will be able to seamlessly integrate the video player into the web page or app where it will go live.
10. Streamlined broadcasting experience
As you can see with the benefits above, using a professional streaming service will help to make your live broadcasting more efficient. In addition, all the necessary streaming tools are available on an effortless to use platform, which makes it easy to get started. This will even eliminate the need to outsource some services like hosting, delivering, or monetizing your content.
---
Wrap up
Professional streaming services will enable you to broadcast your live events professionally and even make your videos stand out. In addition, using these platforms will show your audience that you are technologically advanced and employ modern and innovative solutions.