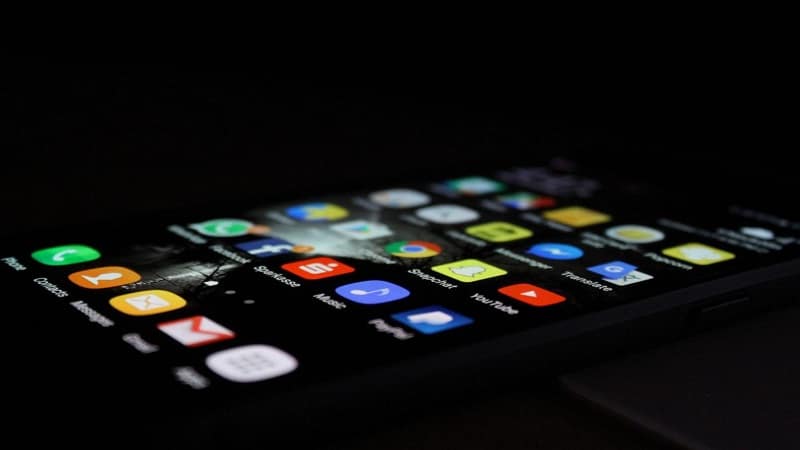 OTT streaming apps are now widely used all over the world. It is a platform you can use for watching TV shows and movies over the internet instead of satellite or cable. With the continuous OTT application development, people can enjoy different content genres online.
With the rise of OTT streaming technology, many individuals invest in it for their business. If you want to start your OTT or custom IPTV app business, this article can guide you. Before we proceed, let us first define what is OTT and an OTT streaming app.
---
OTT defined 

An OTT, or over-the-top, is a platform where you can watch your favorite shows through the internet. You can pay to view different content on the platform. With the OTT streaming app, you can enjoy online content anywhere you are.
In addition, there are many OTT applications you can choose from for your specific needs.
---
Advantages of OTT Streaming Apps
Like other technologies, OTT application development has many benefits. These include the following.
● Reasonable cost   
One advantage of the OTT app is that it has a reasonable subscription cost. You can watch lots of content for about $50 yearly or $5 monthly.
● Handy and accessible    
OTT applications are handy and easy to access. With an excellent internet connection, you can enjoy watching international and national TV shows and films of your choice. You can watch it anywhere and anytime.
You can stream with a custom IPTV app on your various devices such as smart TV, laptop, and mobile phone. There's also a download option, so you can store your favorite shows and watch them later.
● Top-quality content 
OTT streaming app can offer you the latest and top-quality content. The platform comes with unique filming approaches and concepts you will enjoy. In addition, there's no problem with a language barrier, since they offer different languages.
● Ad-free experience 
OTT applications can provide you with an ad-free experience. So, you don't need to watch similar advertisements over and over again, which is quite annoying sometimes. With OTT app, you can watch TV series and movies without interruption.
---
Disadvantages of OTT Streaming Apps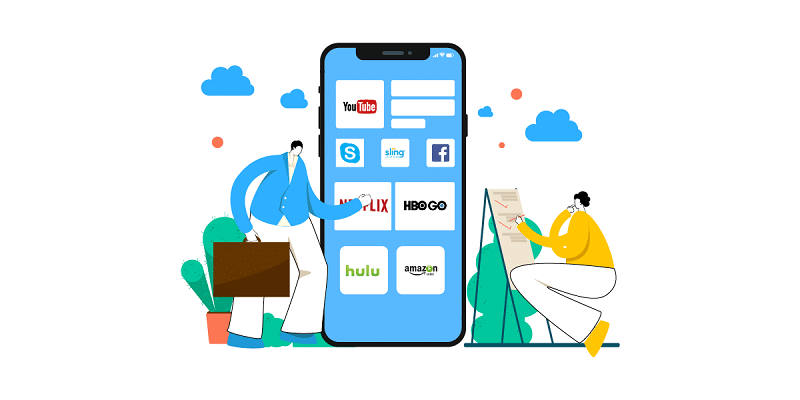 Apart from its advantages, OTT application development also has some drawbacks. For instance:
● Internet connection requirement
One disadvantage of the OTT platform is that it requires a decent internet connection. So, you may not enjoy a smooth and easy viewing experience if you have a poor internet connection. Thus, you can only access it online.
● Lack of censorship 
Another drawback of the OTT streaming app is its lack of censorship. In this case, individuals of all ages can be exposed to different types of content.
● Addiction 
Due to the wide content range of OTT applications, it may lead to addiction for some people. With that, individuals can have a limited social life.
● Privacy and security 
Privacy and security are among the problems for OTT streaming apps. The details saved on the platform must not be exploited for unlawful reasons, either in search history or sign-in.
If you want to have the best streaming service, you should choose the best OTT platforms. Today, some of the top OTT platforms on the market include Netflix, Disney+ Hotstar, Amazon Prime Video, Sony Liv, VOOT, and MX Player.
---
What features of the OTT streaming app need to be successful?
Do you want to make your OTT streaming business successful? If yes, you should consider the following features for an OTT streaming app.
Multiple user accounts 
You should offer your viewers to set multiple user accounts. About 3 to 5 accounts are advisable, but not unlimited accounts. With it, an entire group or family can access a single subscription with their personalized account.
Every user account can have a watch history, watchlist, and video recommendations.
Live streaming service
Make sure that your OTT platform offers a live streaming service. It is in demand among viewers if you have live streaming of sports, events, and shows.
Smart recommendations 
Your OTT streaming app should come with an efficient AI-based engine for tracking user behavior and watch history on your platform. Your engine needs to analyze data for generating relevant video recommendations.
Watchlist 
A watchlist is an essential feature for your viewers. It can save browsing time before viewing.
The audience can browse the entire library. They can also add their chosen videos to the watchlist for a more customized experience.
Content sharing 
Your OTT app content should be shareable on the internet, especially on messaging and social media platforms. It can be a powerful feature for your business. Aside from allowing your viewers to share the content, you can also advertise your business indirectly.
Mini video window 
Most video streaming services offer a mini video window feature. You can also include this option in your OTT app. So, the audience can minimize the video, as it plays uninterrupted. It enables the user to browse the platform while the video is playing in the mini window.
Set preferences 
To have a successful OTT platform, you should allow your viewers to set downloading and viewing preferences. It should include a preferred selection for downloading, video streaming, and download location. You can also have it with a setting to record preferences and automatically implement them.
Downloadable or offline videos 
It is a fact that people watch videos on the go. However, there are some instances that they can't have a smooth viewing experience due to poor internet connection. With this, you should provide your platform with a feature to download. So, the users can enjoy offline videos anytime they want.
Video quality and multiple subtitles 
Another essential feature for a successful OTT streaming app is video quality and multiple subtitles. It is beneficial for the audience who love videos in foreign languages. More importantly, the videos should have various pixel qualities, enabling users to change the quality based on their preferred viewing standards.
If your OTT streaming platform has these features, you may enhance the users satisfaction greatly.
---
Conclusion      
Generally, OTT application development is already a huge part of the daily living of people across the globe. Additionally, OTT applications increase their popularity, especially during the pandemic. It can be a major source of entertainment wherever you are.