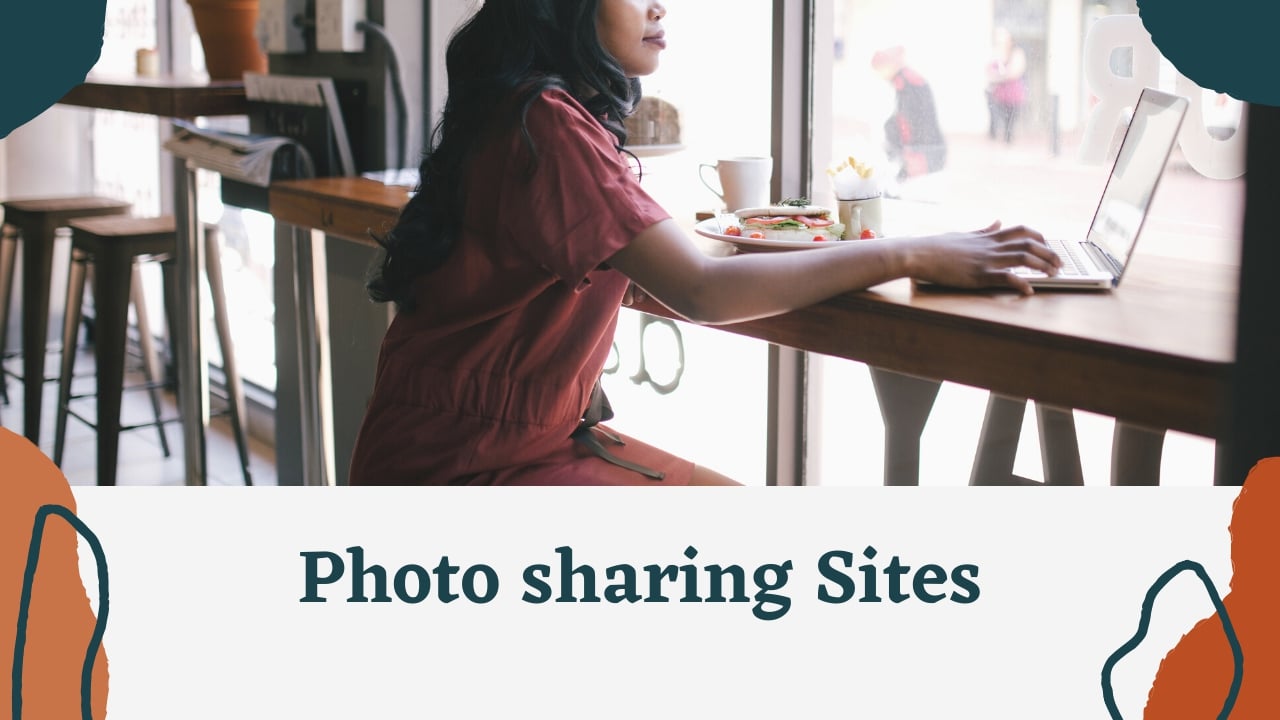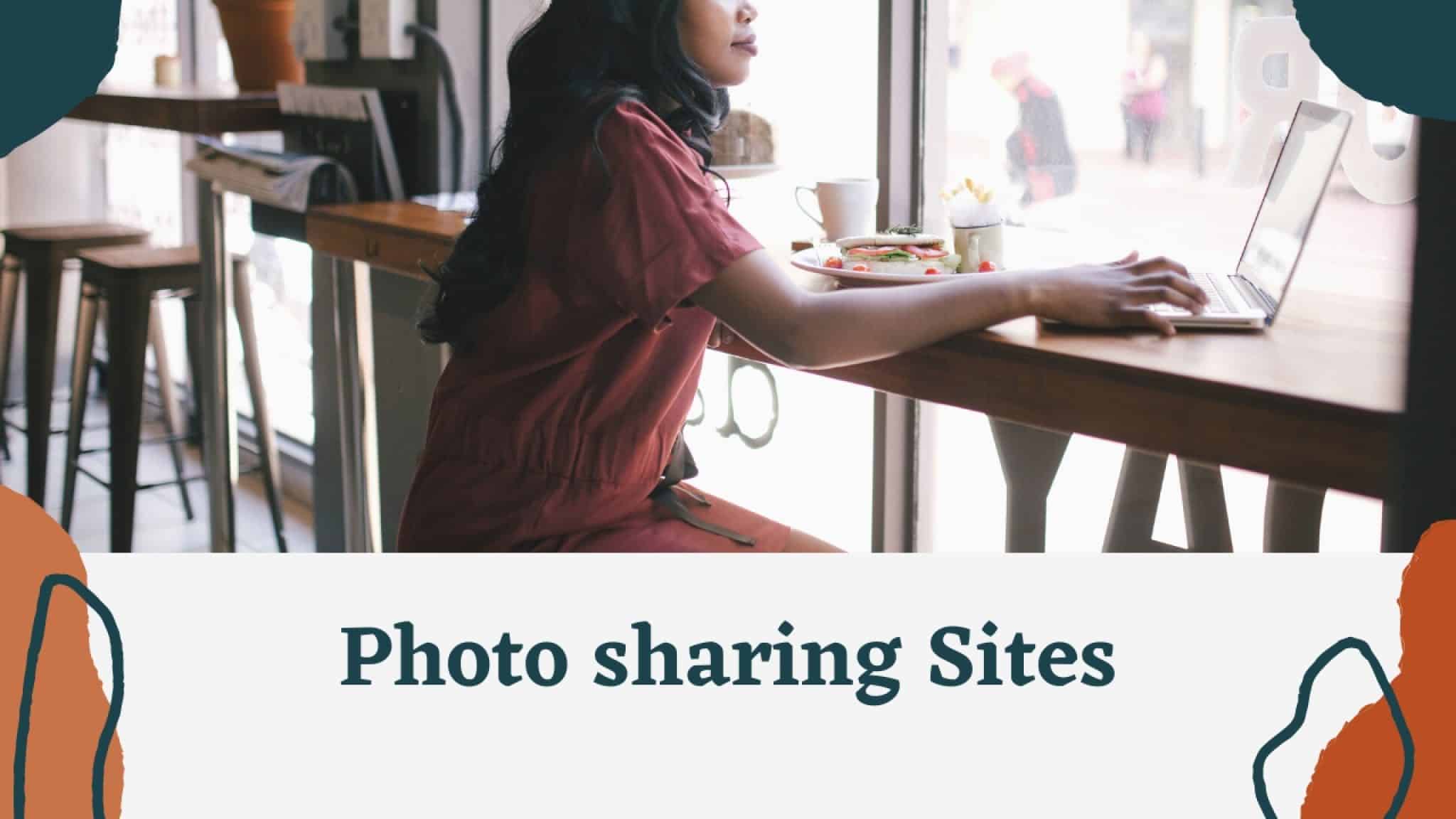 Do you want a photo sharing app for personal use or to enhance your online business? These are the top photo sharing apps that gets the job done efficiently.
In the new era of digital transformation, the numbers of photo-sharing sites, mobile apps have increased. However, below you will find the crème de la crème top image sharing websites that offer top quality, value, and efficient business marketing tools.
Now you will be able to decide which photo-sharing app is best for your need.
---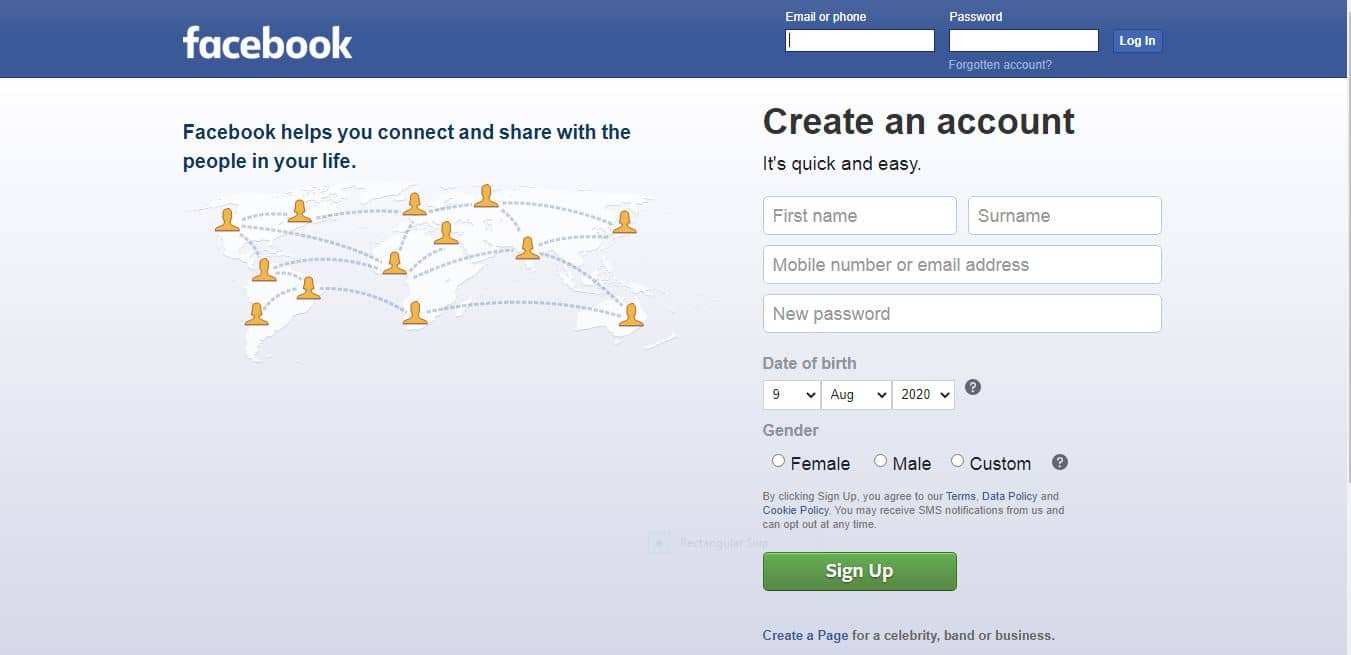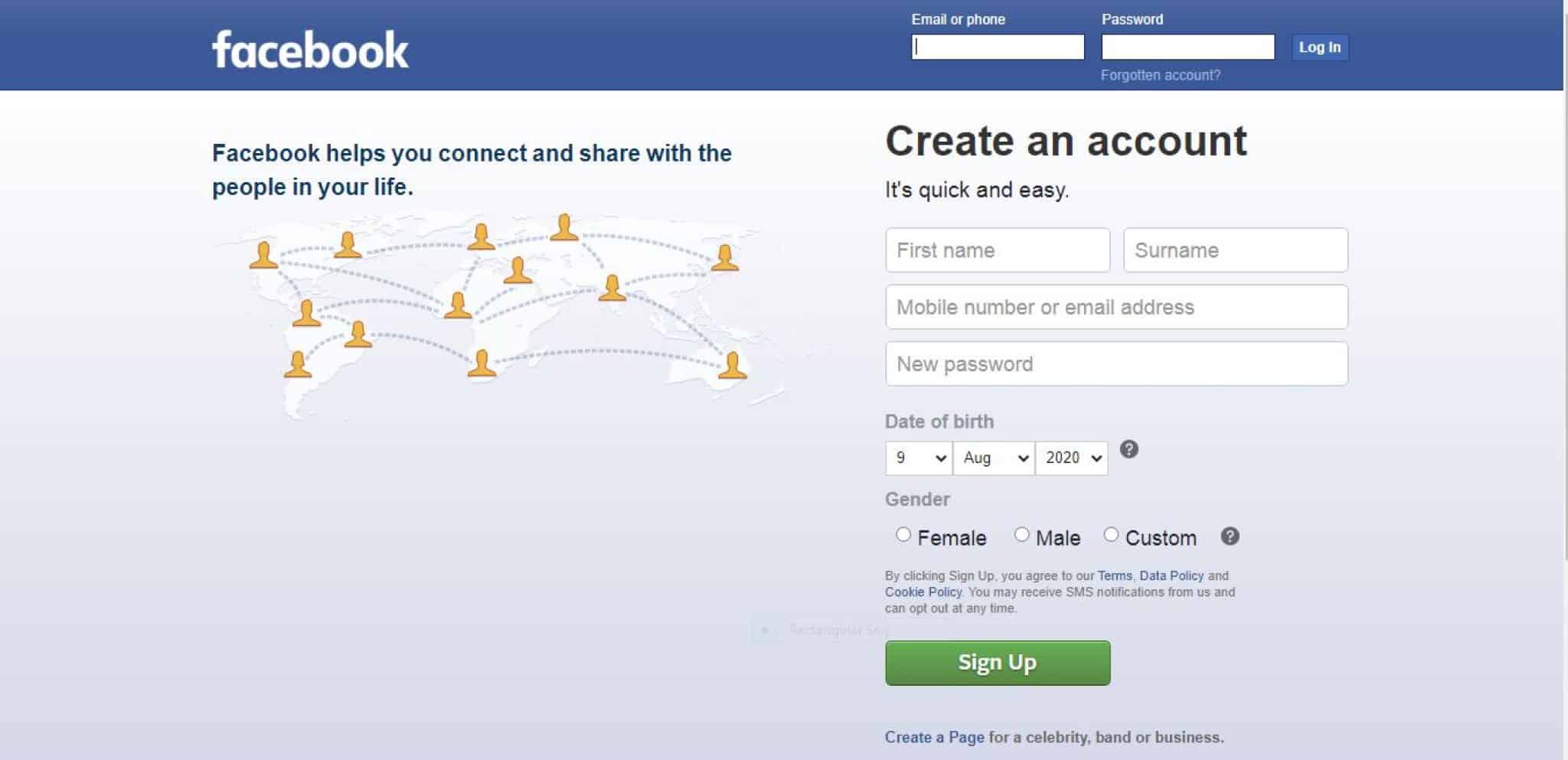 Facebook has left indelible footprints on the sand of times, and rightly so. Its emergence as a social media site exploded from a game; a college project called Facemash by Mark Zuckerberg at Harvard University in February 2004 into a real company. Sixteen years down the line, Facebook as changes the global world. It is the largest photo-sharing site in the world, and it's hugely credited for transforming the world into a global village.  Facebook let you share images and videos with friends and family on your Timeline and in your Newsfeed so that only connected friends can view them. Facebook offers more than just photo sharing but also serves as an online marketplace for adverts placements. With significant power comes great responsibility. This is true with Facebook's perceived involvement in the Cambridge Analytical US election scandal in 2017 that ushered in David Trump as the 45th elected President of the United States. Facebook received public backlash and pending court cases that made the social media giant (Facebook) review its information-sharing policies on its platform.
It's a user friendly Platform.
It's absolutely free.
Facebook enhance social skills
It can be extremely addictive.
There are privacy and security concerns which Facebook is trying to address.
---
---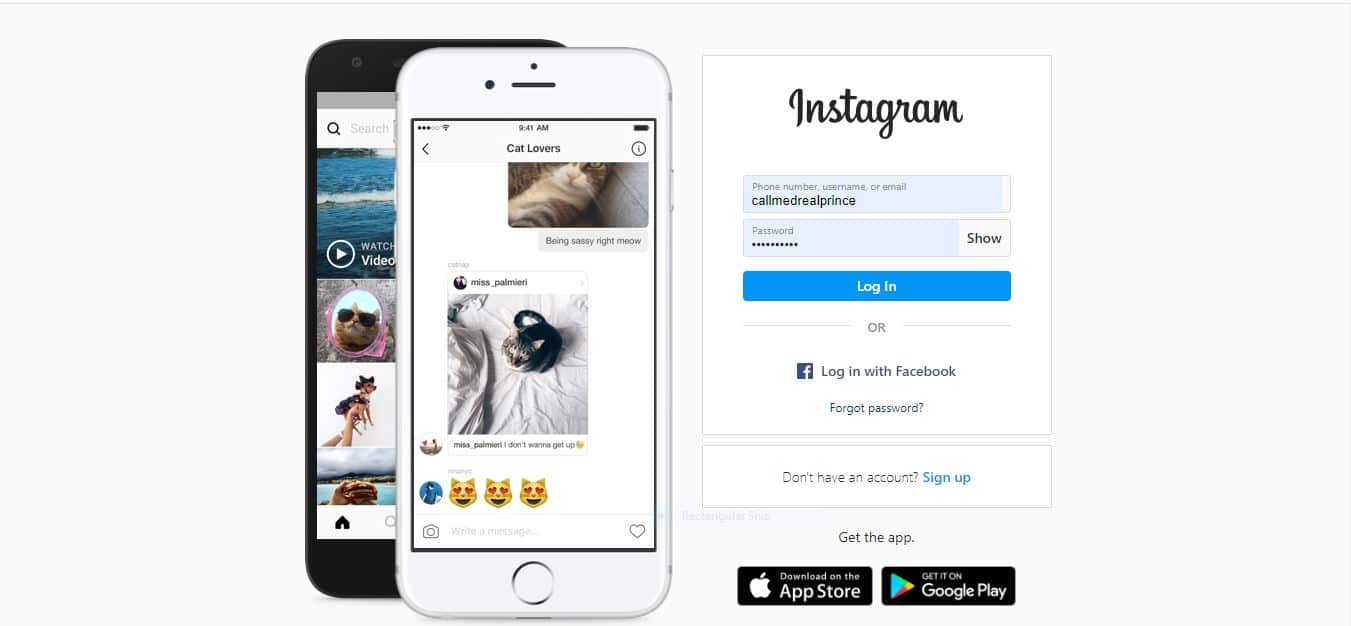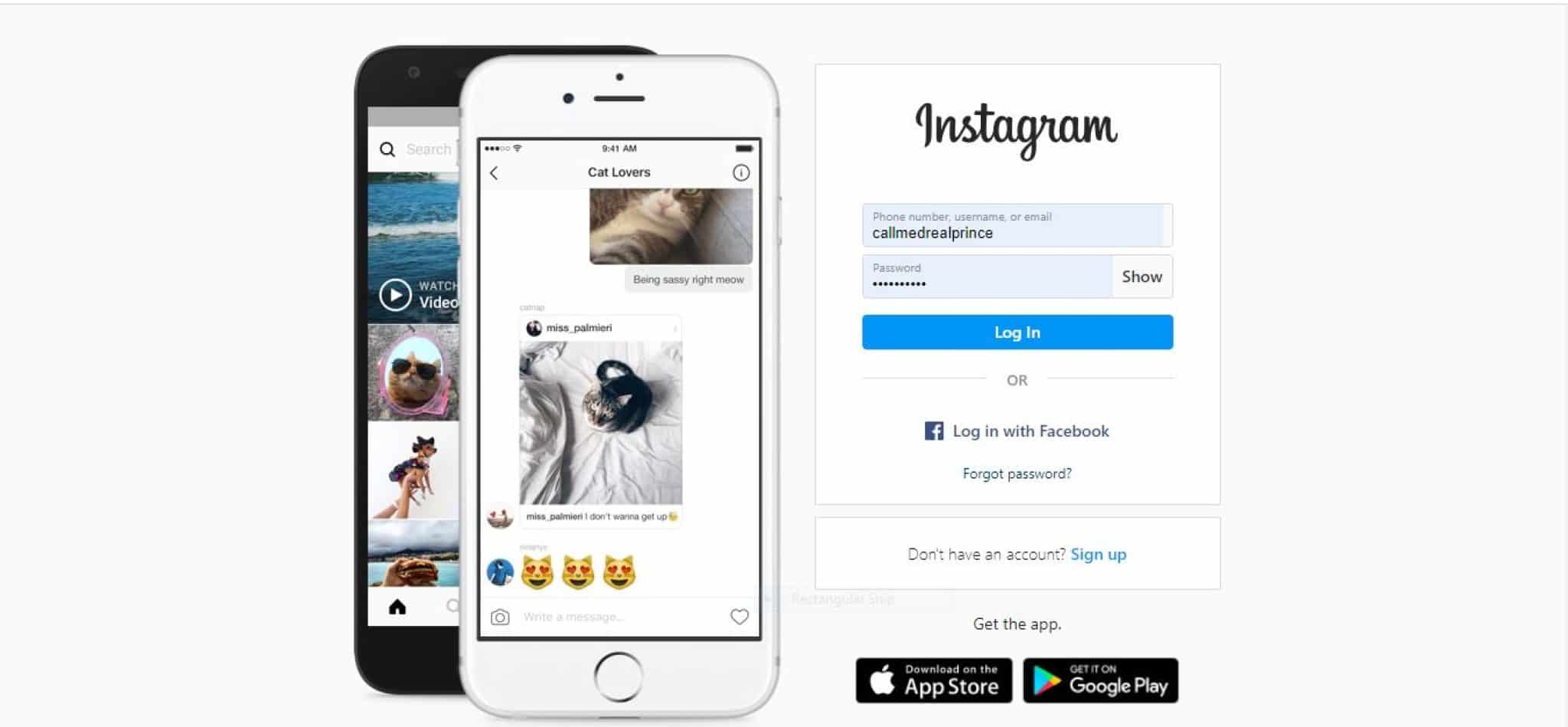 Photo sharing has never been so popular until the advent of Instagram. Founded in October 2010, the social media service now boasts 1.9 billion active users worldwide with over 500 million daily visitors. As of January 2020, it was the most used photo-sharing app in the world. In 2012, Facebook acquired Instagram for a sum of $1 billion US dollars and this has changed the way social media users connect. It is regarded as the second-best platform for Digital marketing and it's not a surprise why a lot of big companies and conglomerates are registered on the platform.
It is a highly effective visual platform.
It's 100% free photo sharing app.
It is an excellent marketing platform for business who wants a rapid increase in sales.
The Instagram web version is not user friendly as it does not have all the features that come with the mobile version.
There is no individual setting for photo privacy.
---
---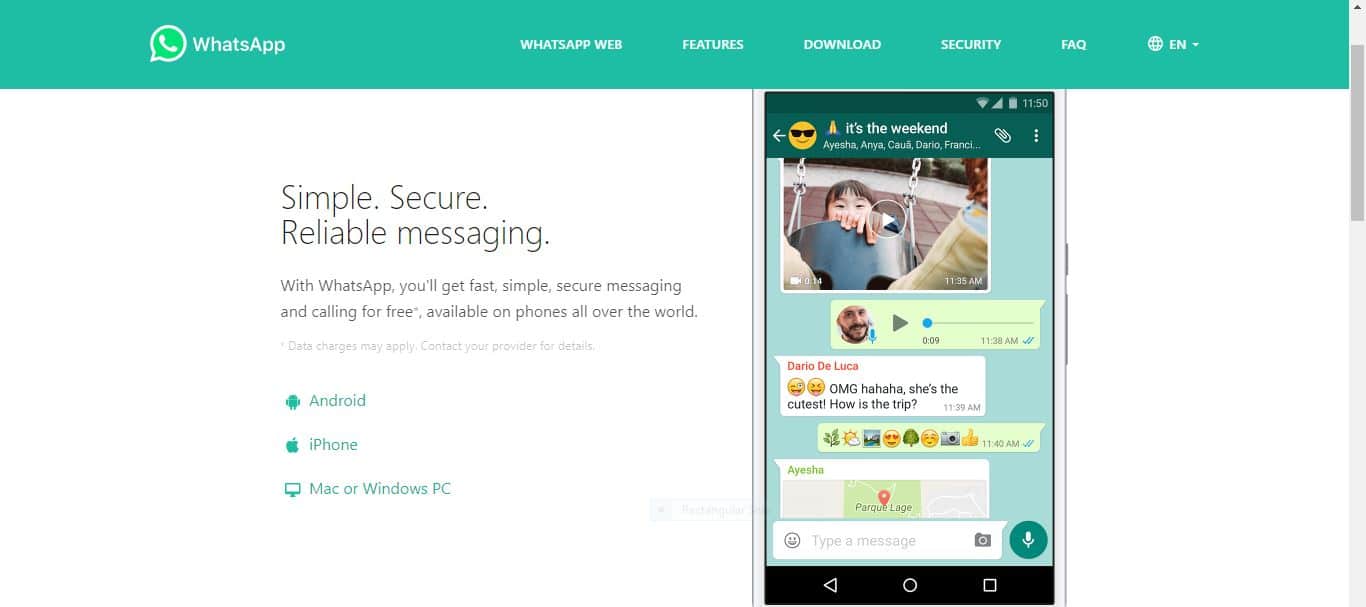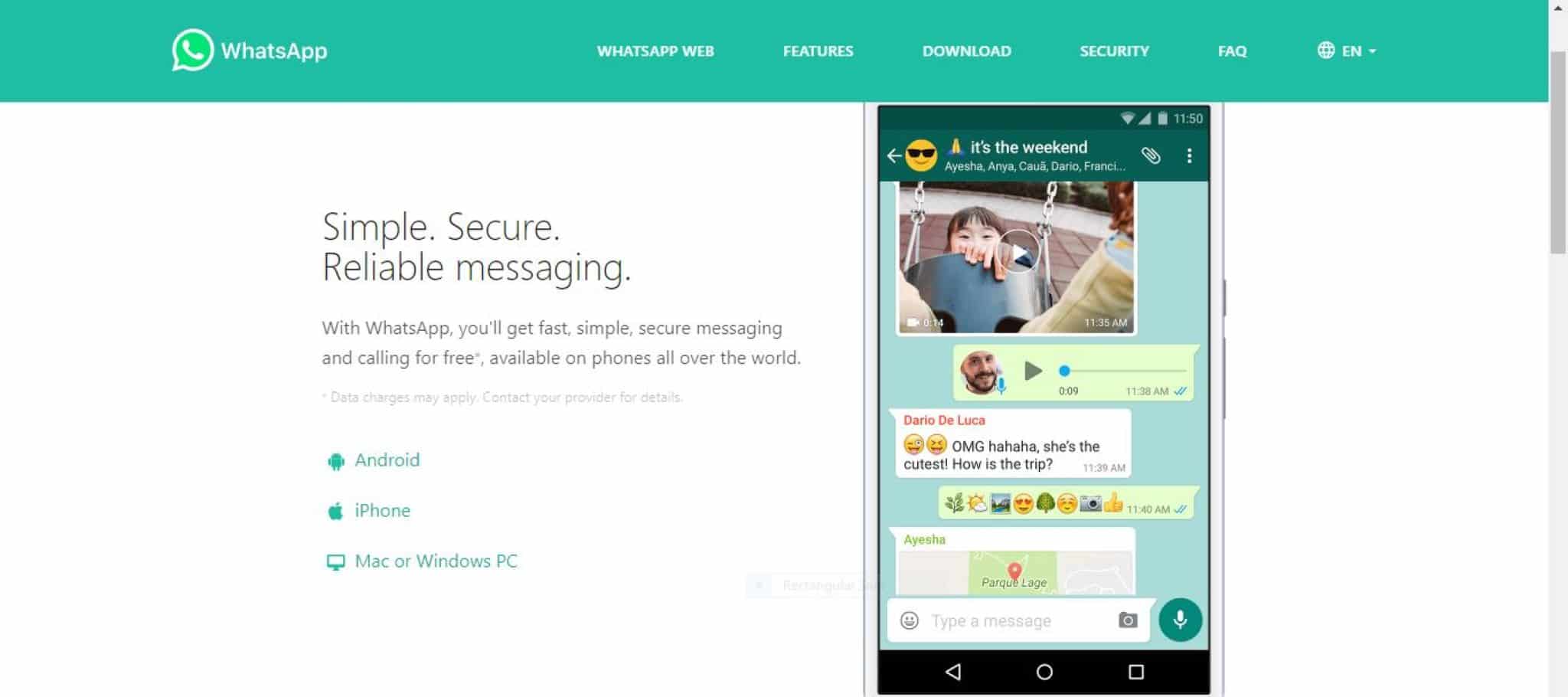 Whatsapp is one of the four famous Facebook-owned enterprises. Facebook's strategy to build an integrated, safer, and private social media site is widely regarded as a game-changer. The site was formally launched in January 2009 but later purchased in April 2014 by Facebook for a massive amount of US$ 19bn. As of July 2020, Instagram commands an active 2 billion users worldwide. Whatsapp Inc's strategic acquisition by Facebook has placed the instant messaging app on an upward trajectory and become the most successful and widely used messaging service. Whatsapp is more than just an app for photo-sharing; it is a very useful application for sending instant text messages, voice messages, video/audio calls, file attachments, and user location. It's available on the android and apple IOS.
It is 100% free to use.
Secure end-to-end encryption which prevents third party access.
It is a user friendly photo sharing app.
It allows you to share live location.
You can import contacts automatically.
Whatsapp Portability with other iOS makes it a preferred choice.
Just like Facebook, WhatsApp has been riddled with security breaches and election interference most notably the 2018 Brazil election that saw the company accused of allowing widespread fake news through its platform.When an apple user initiates the delete media option from its end on apple iOS, it doesn't delete the images in the camera roll due to apple security layers.
---
---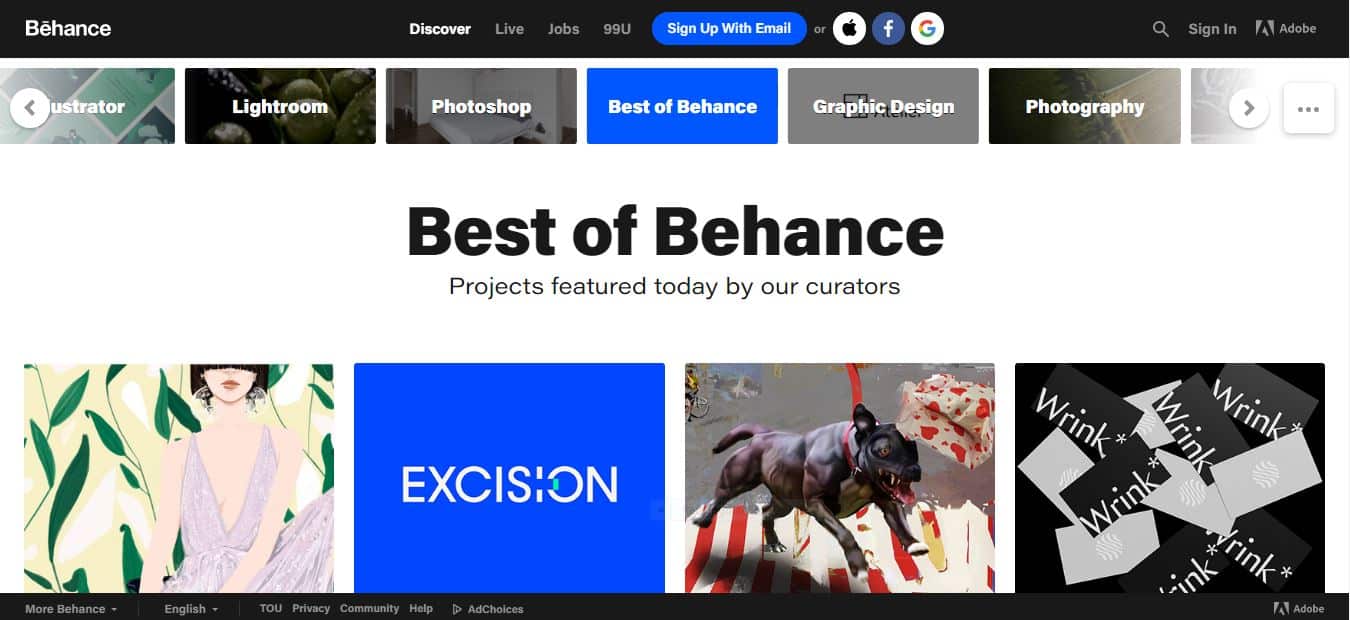 Launched in 2006, Behance provides a professional forum for artistic talents, photographers, videographers to showcase their visual abilities and past projects so that people can easily find and contact them through their displayed portfolios without having to create and manage their website.
The photo-sharing site was acquired in 2012 by Adobe, a major player in graphics and motion pictures for a sum of over US$150 million. As of January 2020, Behance popularity ranking according to Alexa.com was 304.
Behance offers a highly professional marketing platform for professionals to market their products.
You can easily find talented content creators on the platform.
It's believe that's Adobe purchased the company to track designers activities.
It has been reported to occasionally crash.
---
---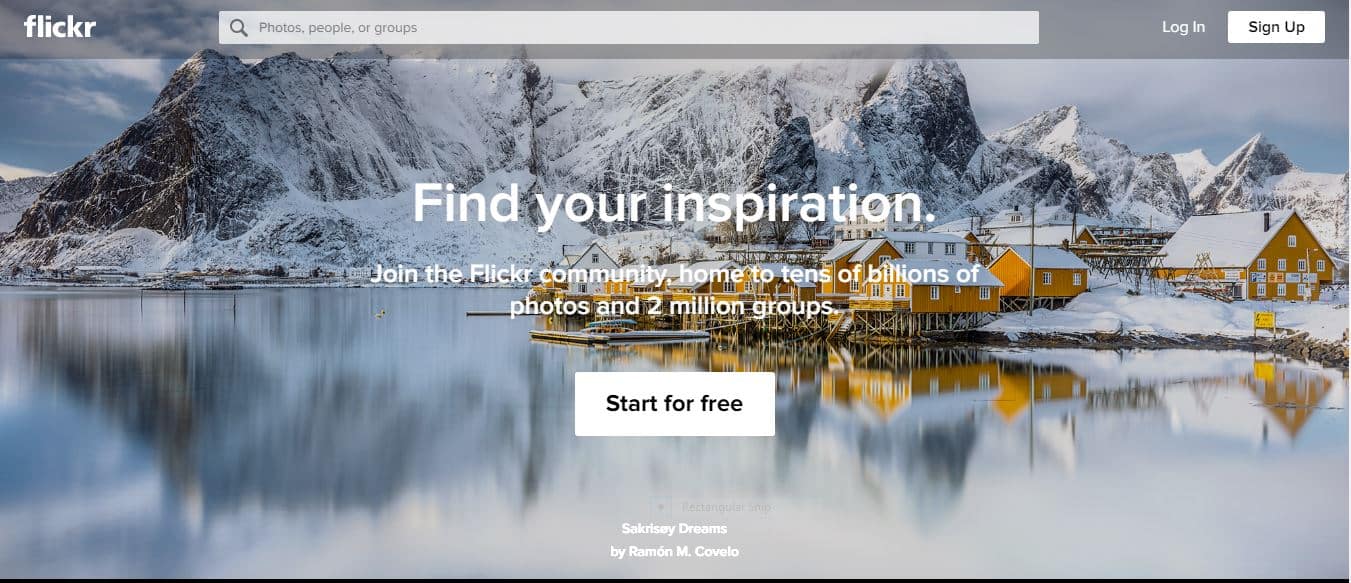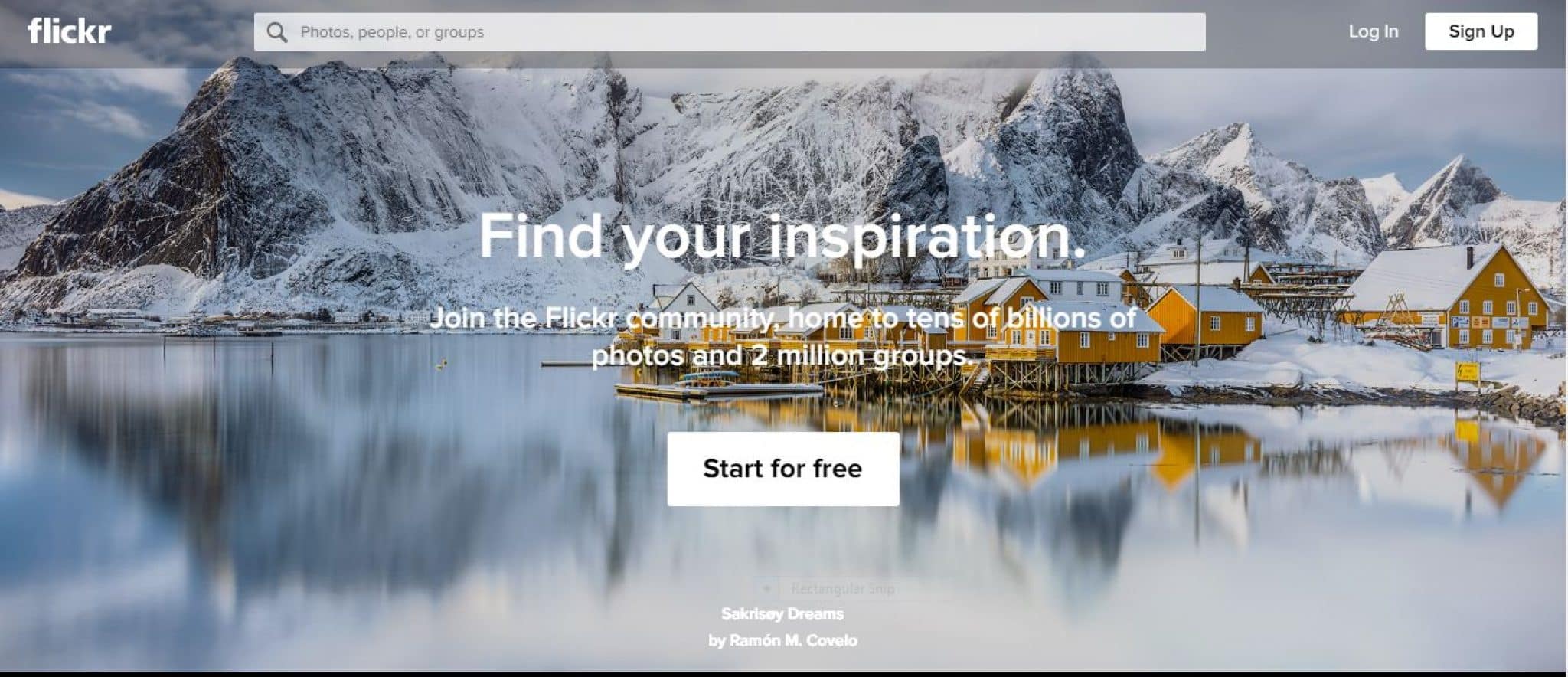 Founded in Vancouver, Canada, in 2004, Flickr is considered one of the webs oldest and most popular high-resolution photos sharing websites. Flickr is previously owned by Yahoo, who later sold its Flickr stake to Verizon. Now managed by SmugMug who bought Flickr Company way back in April 2018 is a user-friendly photo management and photosharing app that is available in many languages through a mobile platform, iOS, and android and apple optimized.
It organizes pictures in such a way that it's easily accessible.
Flickr works well with third party tools to make adjustments to your pictures.
No email notification when someone comments on your picture unless you check the app.
For now there is no 'select all feature' that can allow users to select batch pictures for download.
---
---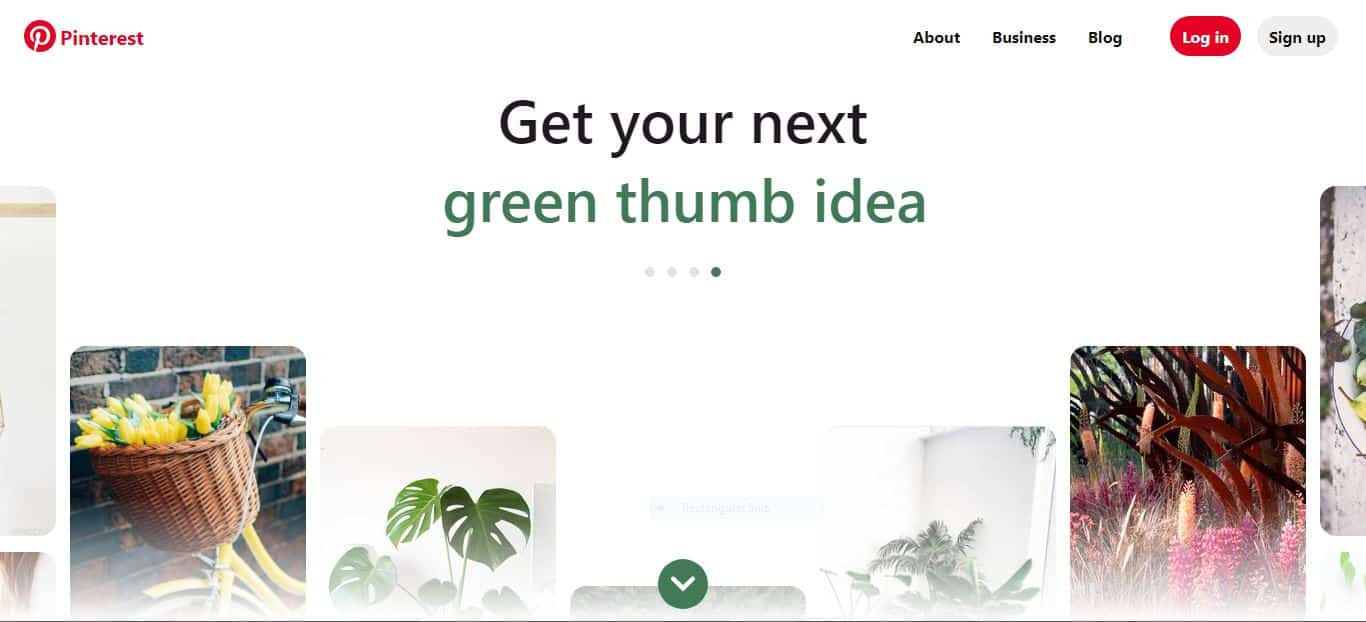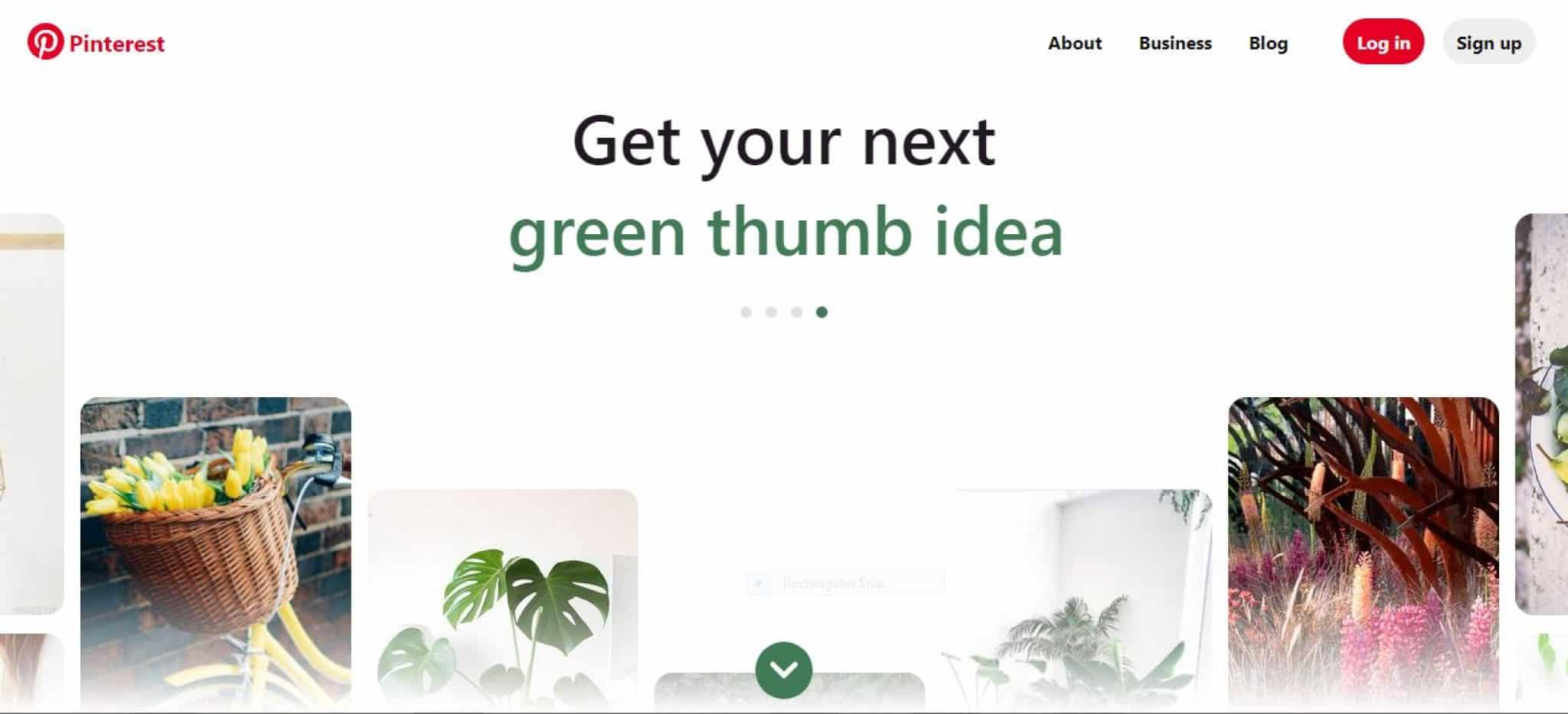 Pinterest is a social networking image sharing website founded in 2011 and headquartered in San Francisco, with over 400 million active users as of August 2020. It helps users discover in the form of pinned virtual pictures, billions of ideas, interests, recipes, and quotes. Pinterest helps you to save the pin images in structured folders and share beautiful pinned photos that you find with other users online. It is a useful app for Digital marketers to display and market their brands. This app makes Pinterest a favorite and a great marketing tool for businesses because of its ability to drive sales by creating a link that leads back to the brand's web page.
It's an easy to use visual marketing app.
It's a great marketing app for businesses wanting to showcase their brands.
It hosts a wide range of content across many marketing niches like food makeups.
It is accessible through a web browser or through a mobile app platform.
It helps build search engine optimization for brand websites.
Pinterest's big challenge is the inevitable frequent spam that filled the platform.
It is more or less a gynocentric marketing site.
It is highly time-consuming.
---
---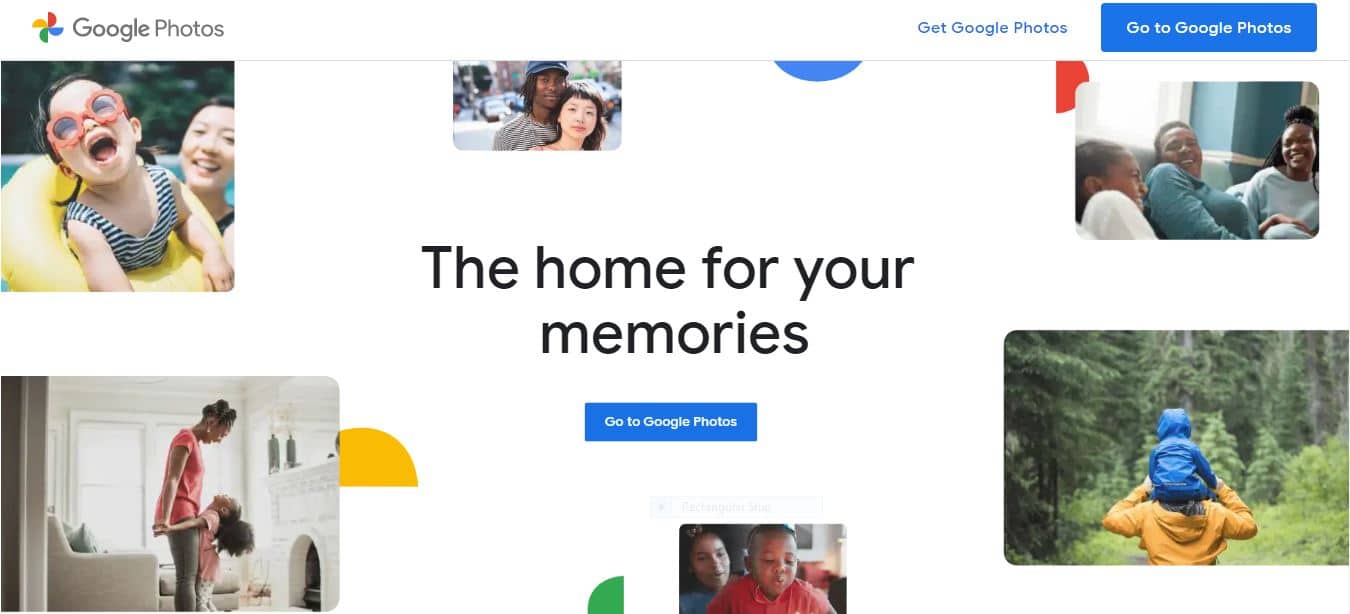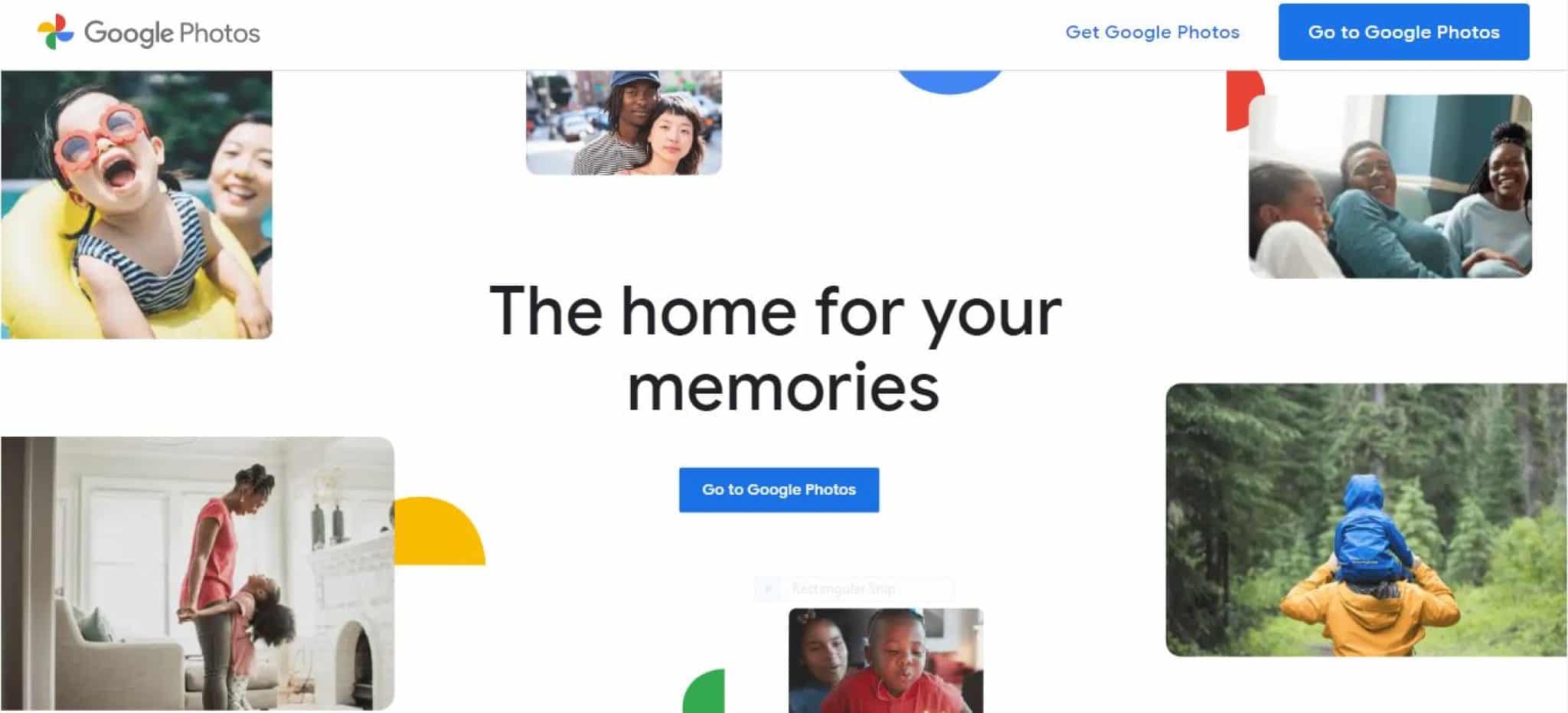 Google Photo is one of the best mobile photosharing service providers that allow anyone with a Google account to upload and share pictures with contacts simply by searching for the unique identity of the users (email or mobile number). Google Photo is a cloud-based service provider operated by Google that stores photos of users and allows them to be easily accessed, removed, or exchanged simply by logging in with a verified Google account.
It allows users to securely back-up photo and videos from any device.
It is a well-organized image folder that arranges images according to date, time and file type.
It's an easy photo sharing app.
Google Photo comes with editing tools that grant users to edit and filter distortions in pictures.
You can automatically sync pictures from mobile to Google photos
Google Photos only give a maximum of 16 mega pixel/picture storage space for members on free plan and 1080 pixel resolution for videos.
Google photo is not 100% free as it has a limited cloud storage space.
---
---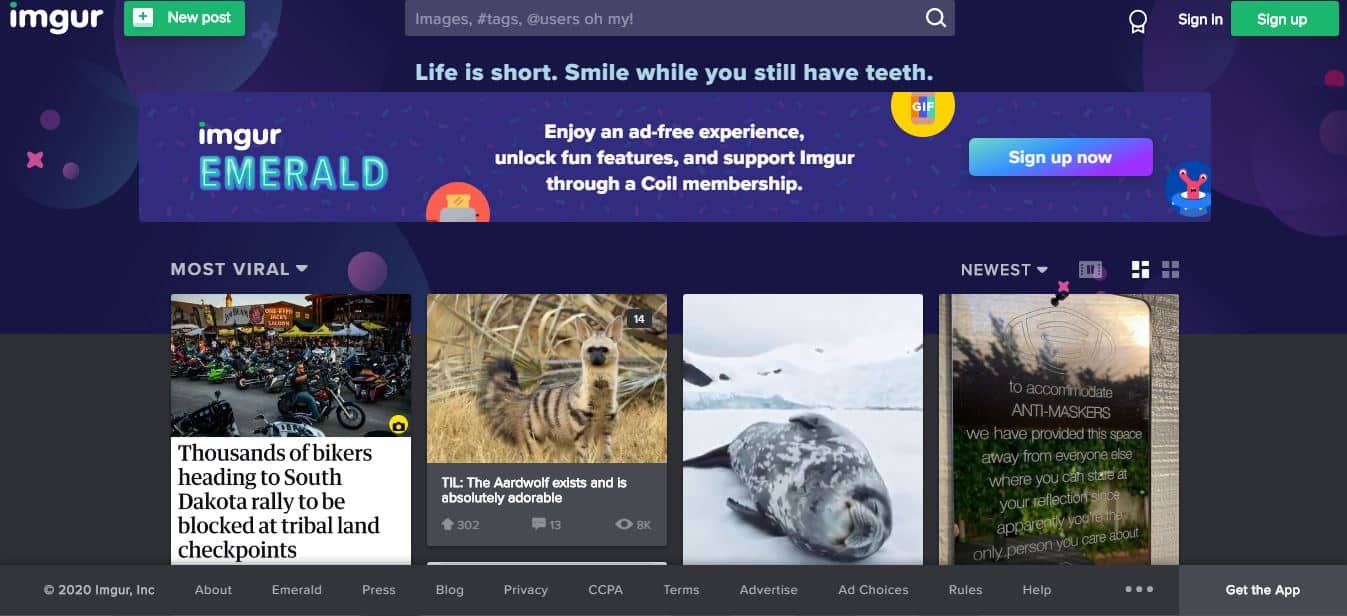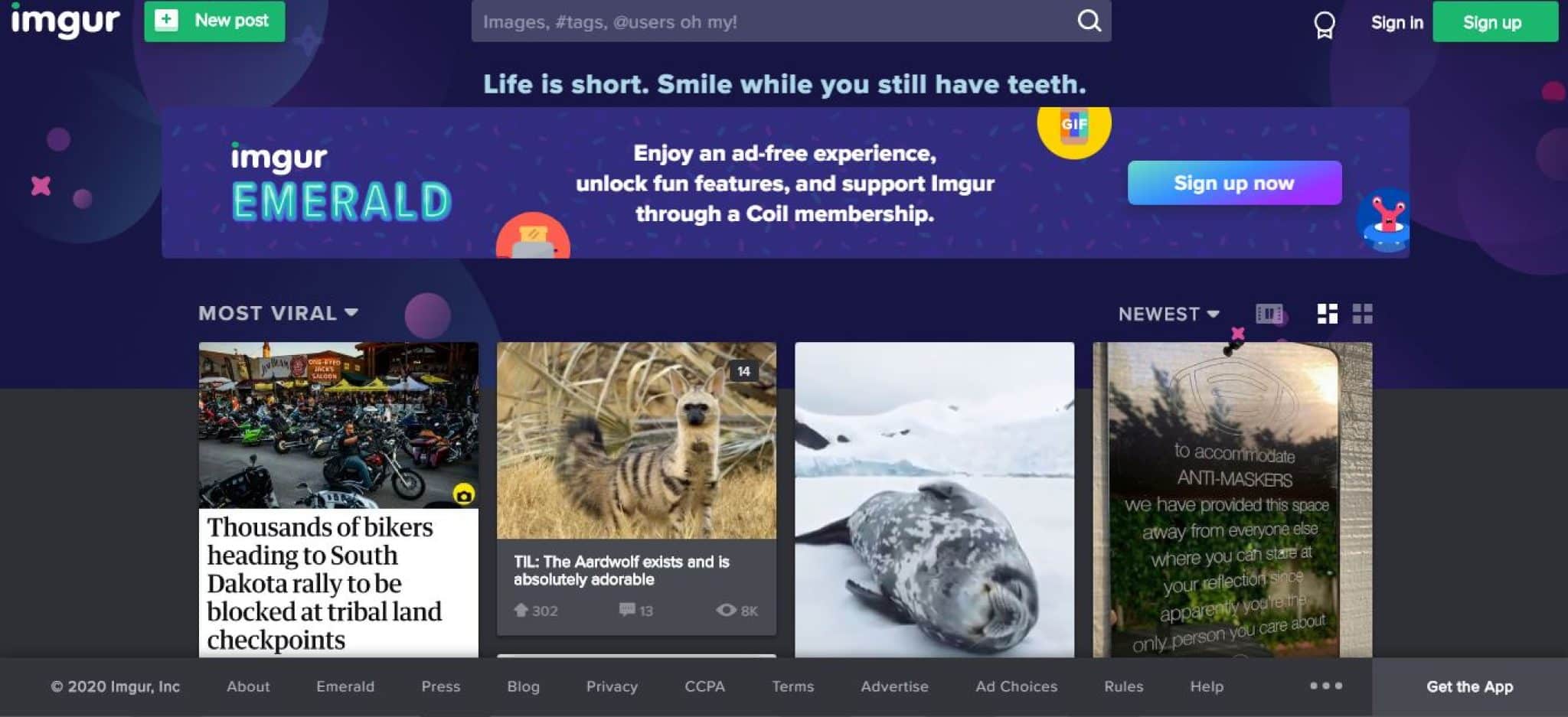 Imgur is a social media site founded in 2010 as an image-sharing community popular for sharing viral, funny, informative, and inspiring gif images. It's a photo-sharing app popular among photographers to host their funny pictures and product images. Not only does Imgur allow users to upload and view pictures shared by other users, but also allow users to edit and make an adjustment to save images. Imgur can be accessed on mobile apps of android and iOS.
It's a very entertaining app.
The site and accompanied apps are developed to be user friendly.
You can easily save your favorite post so as to watch it later.
Sometimes it takes a while to download an image.
There is a limit to the amount of pictures you can upload per hour for a single IP.
---