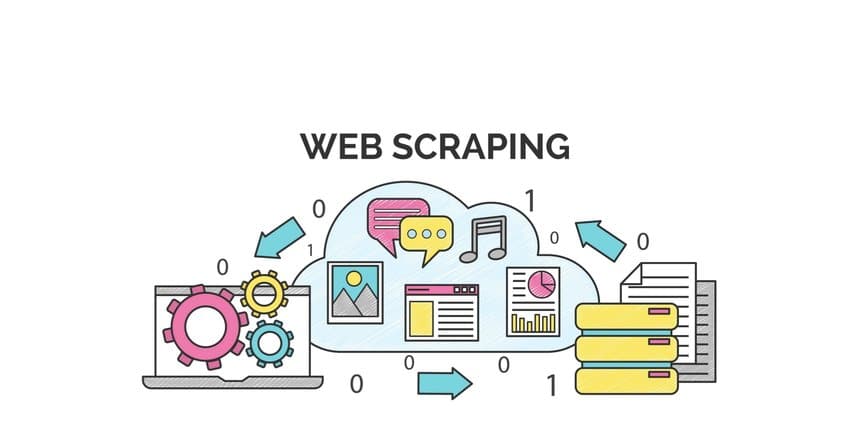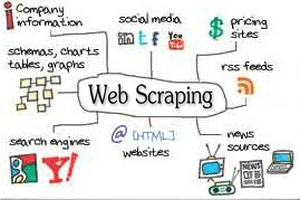 Web scraping is one of the hot processes now. In simple words, it is the process of turning website to data. It is the technique with which information from websites are extracted. Some of the important uses of web scrapping include weather data monitoring, online price comparison, contact scraping, research, website change detection, web data integration, web mashup and more.
---
Proxies for Web Scraping – Unblock IP address Restriction
Web scrapping demand visits to several websites. But sometimes you can find that your queries get blocked by the target websites. There are lots of Tools for Extract Web Data Online, And here, we are mainly talking about the IP address and proxies.
Most of the website owners are aware of the fact that their websites are targets for 'web scraping' and hence takes active measures against the same. They will reject an excess number of queries coming from the same IP address.
Here comes the importance of proxies for web scrapping – Unblock IP banned. Proxies put perfect end to restriction from websites making your request to look like it comes from multiple users and not from your ID. It is really difficult to engage in web scraping process without proxies.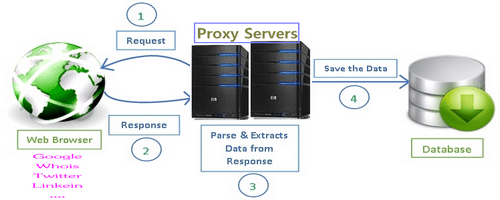 It adds speed to the purpose and removes the restrictions of websites. You can access any of the website in the world as many times you need without any blocks. With proxies, your IP address dives in to darkness and the IP address of proxy server comes to lights.
You can get both Private Proxies and public proxies for the purpose.
---
Private Proxies – Quality and fast proxies
If web scraping is more than a hobby for you, then it is better to get private proxies. They are not so expensive and it comes at affordable rates. They are also called dedicated proxies for their commitment in web scrapping process. They are quality proxies and are very fast at performing scrapping.
Since they are maintained by secured and high-quality servers, there is no need to get worried about the intruders. It is impossible for professionals to engage in web scrapping process without private proxies. It makes the process completely free from any of the preventions and blocking.
Hence it is really a good idea to depend on private proxies offered by trusted providers to taste success in web scrapping process without hard efforts. Chances of banning IP by Google are rare when you use private proxies.
---
Update - Now It's More Recommended Residential Proxies
RANK
PROXY PROVIDER
PRICE(Monthly)
FEATURES
LINK

1

$$75 – 5GB – 300 Ports

Over 120 countries
8.5+ million IPs
Excellent city positioning

2

$125 – 10 Ports

Unlimited Bandwidth
31+ million IPs
99% uptime

3

$300 – 15GB

Extensive location coverage
72+ million IPs
Excellent speed
---
Get the Best Private Proxy Service for Web Scraping
RANK
PROXY PROVIDER
PRICE (MONTHLY)
FEATURES
LINK
1

$39.00 – 25 Proxies

$135.00 – 100 Proxies

$625.00 – 500Proxies

High-quality US dedicated IPs
Good for multiple social accounts
Fast speed for web scraping

2

$10.00 – 10 Proxies

$25.00 – 25 Proxies

$50.00 – 50 Proxies

Test proxies before Check
Cost-effective Service
5 days money-back guarantee

3

$23.70 – 10 Proxies

$44.20– 20 Proxies

$87.50 – 50 Proxies

58,000 dedicated & Fresh IP
Social-Promotion: TweetAdder
Servers across 10 US states

4

$20.00 – 10 Proxies

$50.00 – 30 Proxies

$80.00 -50 Proxies

Cheap dedicated Proxies
No program restrictions
Support 7 days a week

5

€89.00 – 1 proxy (UK)

€119.00 – 1 proxy (New York)

€89.00 – 1 proxy (Germany)

5G & 4G mobile private proxies
Made for automation
Data extraction specialist

6

$24.00 – 10 Proxies

$87.00 – 50 Proxies

$160.00 – 100Proxies

Non-Sequential IPs
SEO tools eg. Scrapebox
Various cities across US

7

$22.65 – 10 Proxies

$43.00– 20 Proxies

$86.00 – 50 Proxies

1,000Mbps connections
Craigslist proxies
24/7 Quality Support
---
Public Proxies – Free Open Proxy Servers
These are free proxies. It is found that most people first collect free proxies and then feel headache just because of the reason that they have stopped their work. There is no doubt that they are free. But on the other hand, they are not stable and don't care about getting the IP banned since it comes free of cost. There are several proxy providers to give you free proxies. Such as,
1. https://hidester.com/proxylist/
2. http://www.xroxy.com/proxylist.htm
3. http://www.ultraproxies.com
5. http://list.proxylistplus.com
Chances are a lot for intruders to attack your system or server with public proxies since they are free from secured servers. If you are to go for test series in web scrapping, then you can consider public proxies.
Now you know the importance of proxies in web scrapping process. It is better you decide whether you need public or private proxies for the process.