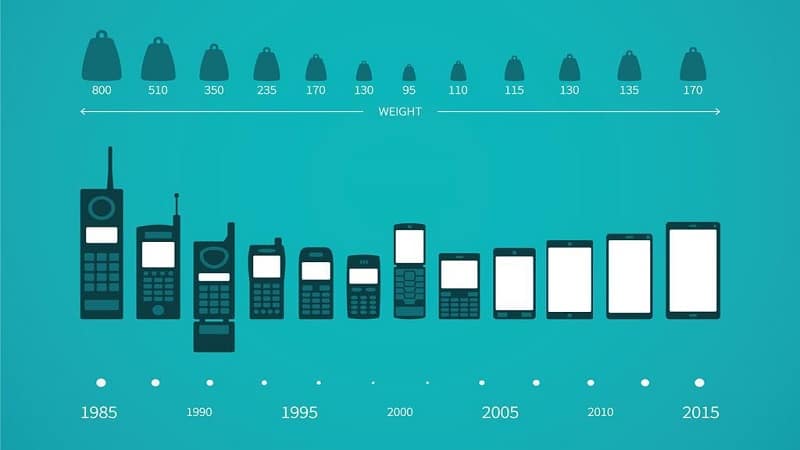 Love them or hate them, smartphones are an integral part of society. As of 2023, an estimated 6.92 billion people are using these devices—equating to over 85% of the world's population. More than 310 million of these users reside in the USA.
The features and abilities of these devices can often be overlooked due to how commonplace they have become. However, smartphones have a long and colorful history, from the first-ever versions to the advanced options available today.
---
Early Beginnings
The first smartphone was launched in June 2007 in the form of the original Apple iPhone. The phone was the brainchild of the late Steve Jobs. Although it wasn't the first device to use a full touchscreen, it was the first of its kind to offer an intuitive operating system (OS) that recognized swiping gestures for navigation.
It also introduced a new standard for compact processing units, allowing faster processing on smaller devices. Additionally, the iPhone made it easier for mobile phone users to access the internet. Unsurprisingly, the phone's popularity spurred sales in excess of six million units.
One year after the iPhone took the world by storm, Google responded by launching the Android operating system. Piloted on the HTC Dream (T-Mobile G1.A), this OS introduced a high level of user-friendly software, featured several standard apps like maps and email, and was quickly picked up by multitudes of developers due to its open-source nature.
It is the standard OS on smartphones by manufacturers like Google, HTC, and Samsung—Apple's main competitor.
---
Big Steps
The introduction of the smartphone changed mobile devices forever. Through constant innovation, these changes have continued, leading to significant developments and feature implementations. Some of the largest of these have been the following:
App Integration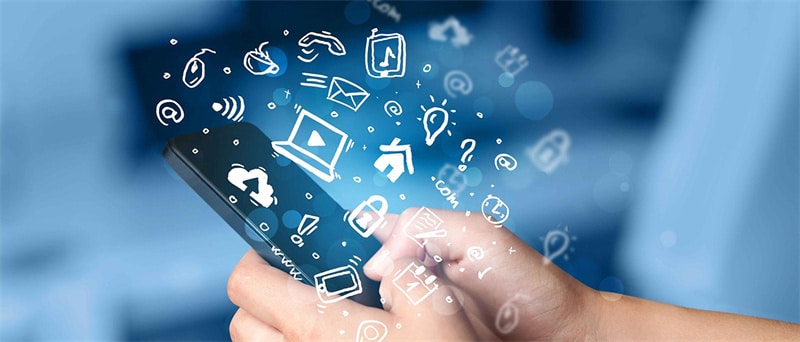 A defining feature of both the original iPhone and the first Android devices was their processing power. One benefit of the improved processing power was that it supported the installation of almost endless third-party applications on both types of phones. The launch of official app stores, including Android Market (which would become Google Play Store in 2012), spurred the creation of millions of new apps, from sleep trackers and social media to mobile games and gambling apps with casino offers for US smartphone users.
As of 2023, the Apple App Store hosts over 1.8 million various applications, while the Google Play Store is home to over 3.7 million.
Digital Companionship
Only a few years after the iPhone launched, digital personal assistants made an appearance. Siri, Apple's onboard assistant, was the first to appear in 2010. Initially, it was deployed as a standalone app. However, by 2011, Apple had purchased it, and it was integrated into the iPhone 4S OS as a base feature.
By this point, Android had voice recognition but lacked a dedicated virtual assistant, which only appeared in 2016 in the form of Google Assistant. It debuted as part of the Allo messaging app, was built into the base OS a year later, and became a standard feature from then on.
Security
One of the other significant changes that came with smartphones was the introduction of tighter security measures. Android and iOS devices had patterns, PINs, and passwords, but the industry looked ahead to a new way to secure users' data, using biometrics in the form of fingerprint and later face identification.
Apple introduced the technology in the iPhone 5S, which was launched in 2013. For the first time, this was behind Android devices, which had introduced the technology in the Motorola Atrix in 2011.
Screen Size
As smartphones became more commonly used for media content and video streaming, the size of the devices was another significant evolution. Before smartphones, manufacturers were competing to make the slimmest and smallest phones, but this quickly began changing.
In 2010, the average display size of smartphones was around 3.2 inches. By 2019, this had grown to a staggering 6 inches. Alongside the growing screens, the screen-to-body ratio also changed. From an average screen-to-body ratio of 46% in 2010, smartphones in 2019 were averaging 80%. This transformation has led to not only more extensive displays but also clearer and crisper views.
eSIMs
With many users opting for the best deals on their devices and network plans, developers began catering to customers who often need to change their SIM cards. This spurred the development and implementation of embedded SIMs, also known as eSIMs.
Acting as a rewritable and non-removable SIM card, these could be programmed to connect to a specific carrier. Google was the first to introduce these with Google Pixel 2 in 2017. Apple quickly followed with the iPhone XS and XS Max in 2018.
Foldable Touchscreen Phones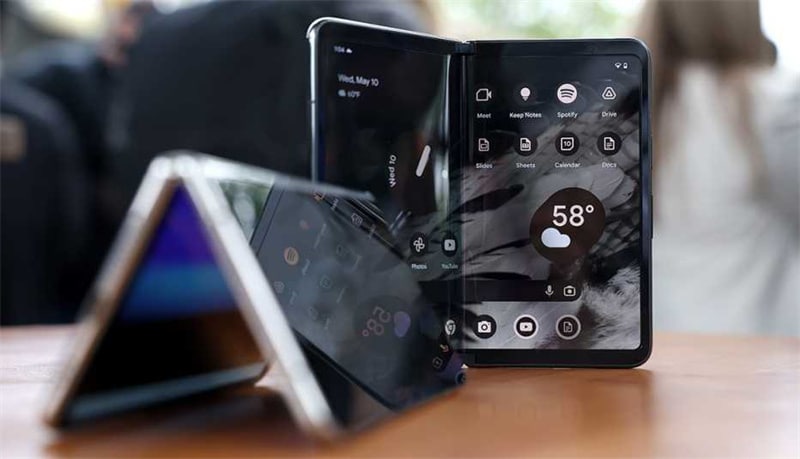 Although flip phones were highly popular in the late 1990s, the advent of smartphones quickly ended this trend. This was because almost all smartphones were entirely touchscreen and couldn't fold in half. This changed, however, in 2018 with the launch of the Royole FlexPai.
Months later, Samsung unveiled its Infinity Flex Display technology, which allows users to fold a full-glass screen in half. This technology was publicly launched in 2020.
Breakthroughs in this field have led to numerous developers releasing foldable phones, though Apple is one of the few not making much headway in this area.
---
Conclusion
Looking back to the pre-smartphone era, it is sometimes difficult to imagine how we lived life before smartphones gave us access to the world in the palm of our hands.
With the multiple innovations that have made these devices more user-friendly and allowed greater connectivity, they have evolved into almost entirely new products from the ones that first appeared on the market. And, with this innovation continuing and the market competition increasing, the future of smartphones looks even brighter.