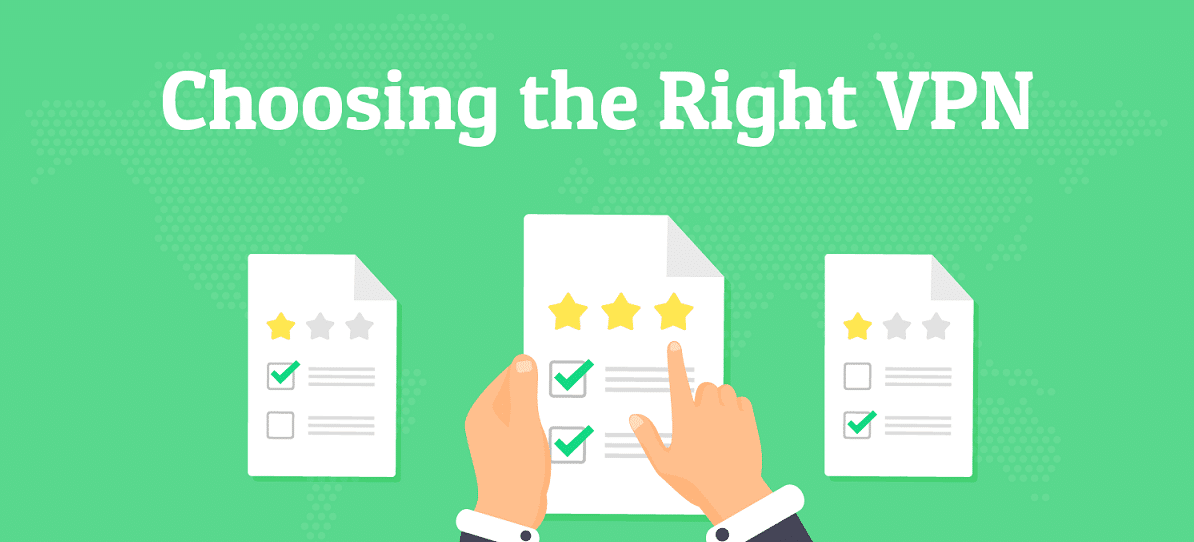 VPNs have become an item of necessity in today's dynamic online world. Hackers and scammer are at every nook and corner, ready to grab the slightest of opportunities to bamboozle you. Even a minor loophole provided by you is enough for them to get in to your system and steal vital information.
There are a plethora of choices in the market today regarding VPN service provider. But, how do you chose the right VPN for you is a question that has baffled netizens all around the world.
In this article, we shall be talking about various parameters to be checked before selecting a VPN service provider for you. Read on.
---
The first and foremost thing that you must check is whether the VPN service supports your operating system and your device. It becomes extremely essential if you'll using the service across multiple devices. Also, check if the VPN is capable of providing multiple connections to multiple devices. Make sure that they allow connecting different devices simultaneously. And if there is any restriction on the number of devices, then how many can be connected at the same time.
This should be the topmost concern for you. Always pick a VPN services that will be providing you with servers located all across the world. Multiple servers allow you to access geo-restricted websites seamlessly. Further, gaming and video streaming services become extremely smooth if the VPN is connected through the nearest server.
3

Whether file sharing and torrents are allowed?
There are several service providers who disallow downloads over torrents. Before subscribing, make sure that the VPN provider allows sharing of files through P2P. This will enable you to download heavy files quickly over your VPN connection.
You should not waste money on VPN providers that limit the transfer of data after a certain bandwidth usage. Prefer those services that provide you unlimited data at a minimal price.
For maintaining your anonymity and privacy, data encryption is extremely important. Data encryption determines the level of protection that you have while being connected to the internet. Try to avoid VPN providers that provide PPTP, as they are outdated and are considered insecure these days. If possible, opt for OpenVPN protocol, as they are flexible and data encryption is near perfect. For Windows devices, SSTP is also a good option, but it cannot be used over multiple platforms.
The installation process should be least cumbersome so as to allow even technically inept people to install the VPN service on their device. If your VPN service provider doesn't mandate installation of a third party software then it is good. Also, make sure that the client's interface is simple and lucid, which can allow even the elders of your family to easily establish a VPN connection.
Before subscribing to a VPN service, check their log policy. It is better to avoid subscribing to the company which keep a log of you data on their server. Different companies have different policies. Some chose to keep logs while some don't. Some choose to keep it temporarily while some do not log at all.
Make sure to opt for bandwidth which are in consonance to your ISP's bandwidth limit. There is no profit in opting for greater VPN bandwidth than your ISP can handle.
Go through the privacy policy of the company before subscribing. Make sure that any privacy policy isn't capable of violating your privacy or security online.
Payments options, too, play a major role while letting you choose the right VPN for you. A VPN service providing multiple payment options is always preferable over someone who offers limited payment options.
---
Conclusion
The above discussions will answer your query about how to select the right VPN for you. Chose according to your needs and requirements. Keep the above parameters in mind if you wish to choose the right VPN for you.