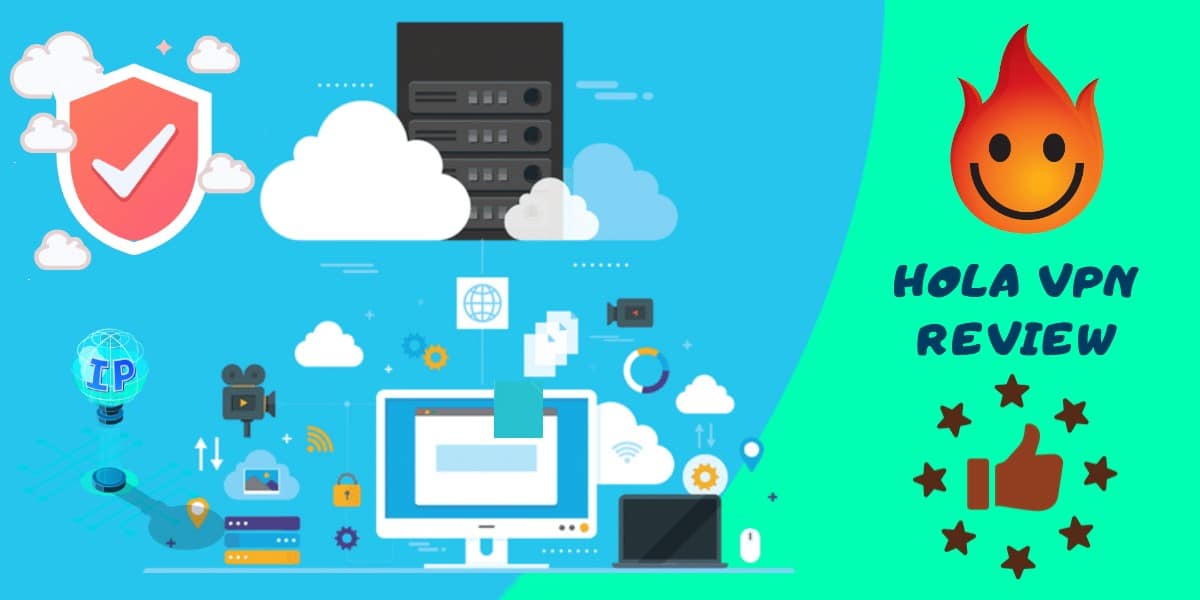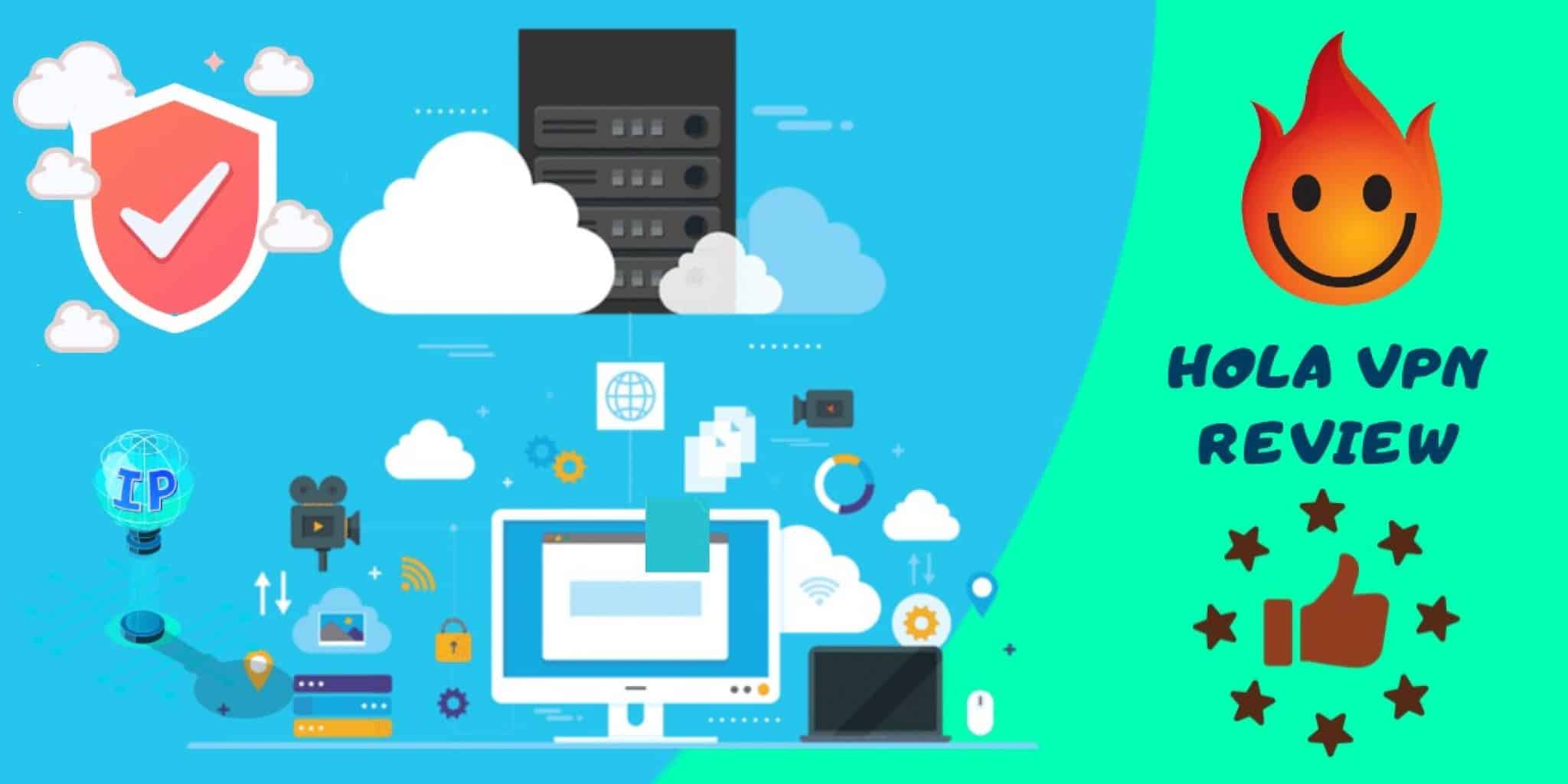 Are you looking forward to making use of the Hola free VPN or their Plus membership? Then you need to read our reviews first to make sure it is best for you.
Hola VPN is not your regular VPN tool and comes with some unique twists to the business of VPN service and a good number of controversies that will make you as an intending user have a rethink about it. Putting the controversies aside, Hola VPN is a good VPN service and works quite great for a good number of applications.
Will it work for you? Should you be worried about the controversies and the downsides it comes with? What are the good sides and bad sides of using the Hola VPN? You will get answers to these questions in this Hola VPN reviews. But before that, let take a look at an overview of Hola VPN.
---
Overview
Hola VPN is the first peer-to-peer VPN service in the market. What this means is that unlike other VPN services that have data centers with their hardware in them, which they route their clients' requests through, Hola VPN makes use of devices of regular Internet users and make use of their IP address and Internet bandwidth. This has some advantages to it and also has some downturns in terms of security implication and privacy concern. Hola VPN is free to use, but you will have to join the peer-to-peer network and allow other users to use your device resources.
User RatingUser Reviews
Hola VPN Review
5 out of 5 stars (based on 1 review)
User Reviews
haha, I don't care about privacy:)
I like it for hola offer 100% free VPN with fast speed
---
If you do not want that, share your IP address and bandwidth, you will have to opt-in as a paid user by using their Plus membership. You will be learning about the two in the article. Let start with the pros section.
Hola VPN Pros
Hola VPN is a VPN of choice among many Internet users. This is because of some of its features that its users like. You might like them too. Some of these are discussed below.
If there is one reason why people are making use of Hola VPN, then, in my opinion, that one reason has to be its pricing. Hola VPN does not come with a price tag on it except if you refuse to share your device IP and bandwidth with others on the network.
Even without going for the free plan, their Plus member is extremely cheap and only has a few more advanced features compared to the free version. For many users, they do not even need to upgrade their membership as the free tier servers their purpose.
You might be wondering how Hola VPN is made free, right? Well, through its peer to peer network, users are allowed to make use of other users' IP addresses and device bandwidth. Currently, Hola VPN has over 180 million users across the globe, which gives it quite a huge network.
It might interest you to note that it is from this network that Luminati gets its residential IPs from – and you as a free user makes Luminati paid proxy service possible. If you do not want that, then you can pay for their plus membership and let them avoid using your device IP and bandwidth.
It Makes Use of Residential IP Address
If you have been reading up about proxies and VPN lately, you will discover that IPs gotten from data centers are easily being detected and banned. This then means that using tradition VPN services that relies on IP address from data centers is becoming frustrating as they are becoming less reliable.
Websites are becoming strict at detecting proxies, and residential IPs are the IPs that seem to have what it takes to evade the anti-spam checks of websites. Well, Hola VPN is the first residential VPN service.
From the above, you can guess where it gets its residential IPs from. Because it does not only use the IP address of participants in the network but routes the requests through the device and equally use their bandwidth, it becomes difficult to detect and block.
Because of this, it is compatible with many websites that other VPNs aren't compatible with learn more from getmoreprivacy. However, you also need to know that Hola VPN also suffers from blocks as some selected sites such as Netflix has gotten a hold on its IPs, and Hola VPN does not seem to work on it.


VPNs are known to be quite slow when compared to proxies. Surprisingly, Hola VPN is not slow. In fact, from our tests, we discover that Hola VPN is as fast as proxies, especially when you are using their free VPN. This is not unconnected to the fact that the free plan does not come with encryption.
Encryption is what makes VPNs slower than proxies. Some users argue that Hola VPN is actually not a VPN service but a disguised community-powered proxy service – and you can't argue this, especially if you look at their business model for the free tier.
If there is one other feature I see as a plus, then that has got to be the ease of installation and usage. Hola VPN comes with an easy-to-understand and uses User Interface that a new user won't find any difficulty.
After downloading the setup file, you then choose between the free tier or the plus membership, and the setup will download the appropriate file and install it on its own. From then, all that's required from you is to choose a location and connect to the Internet.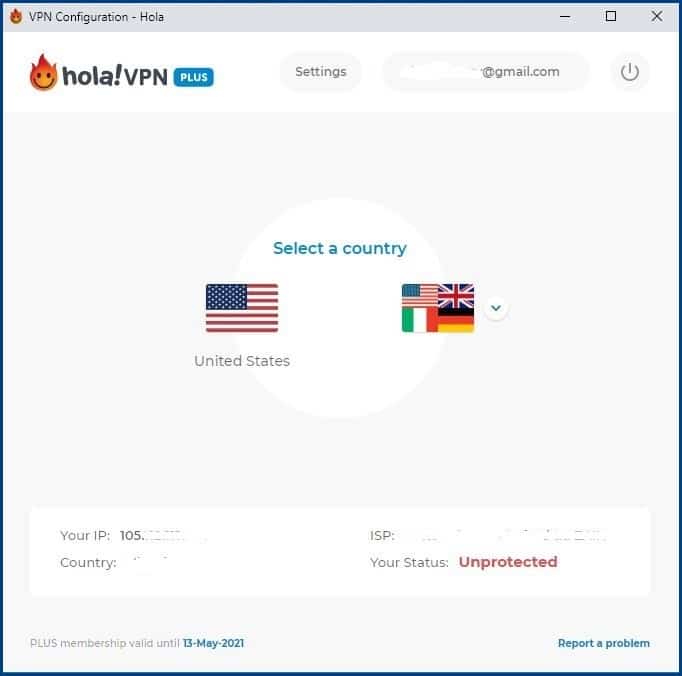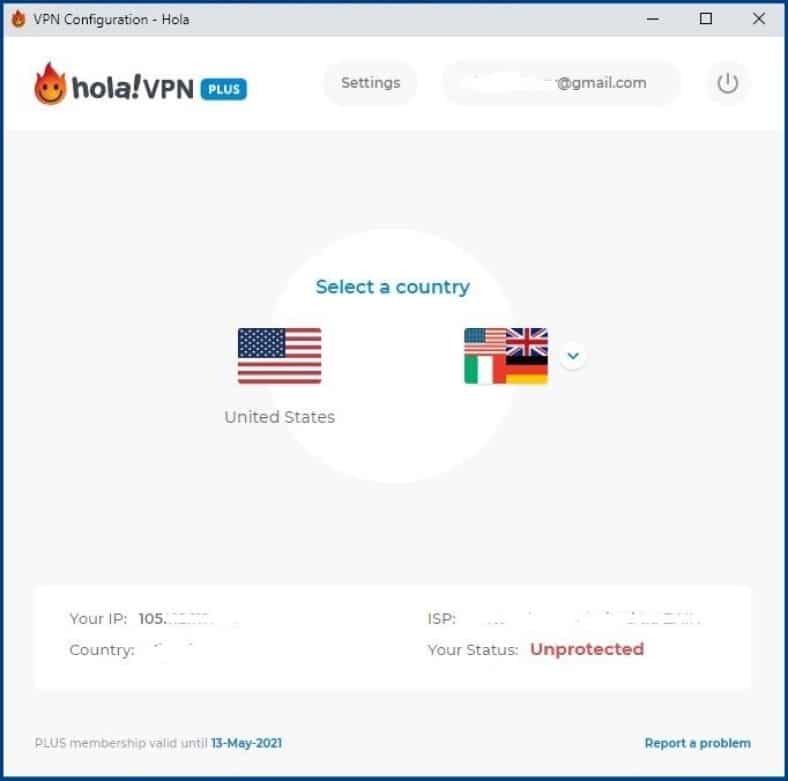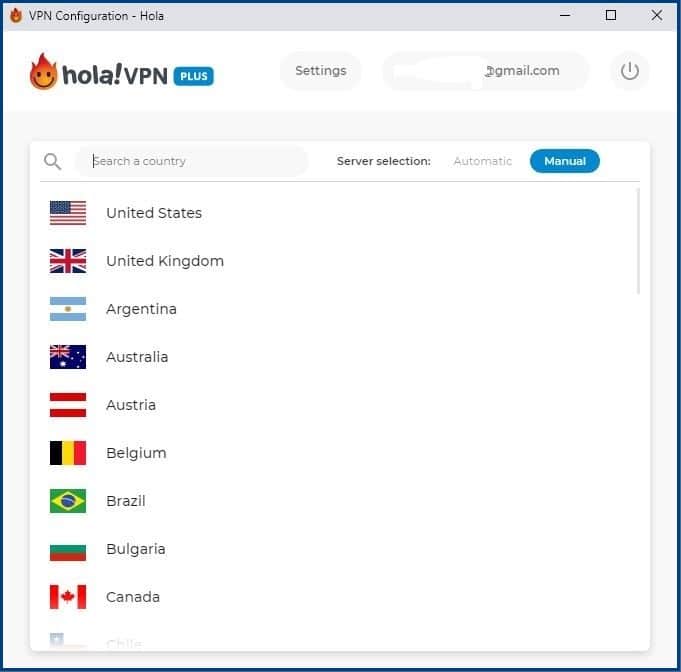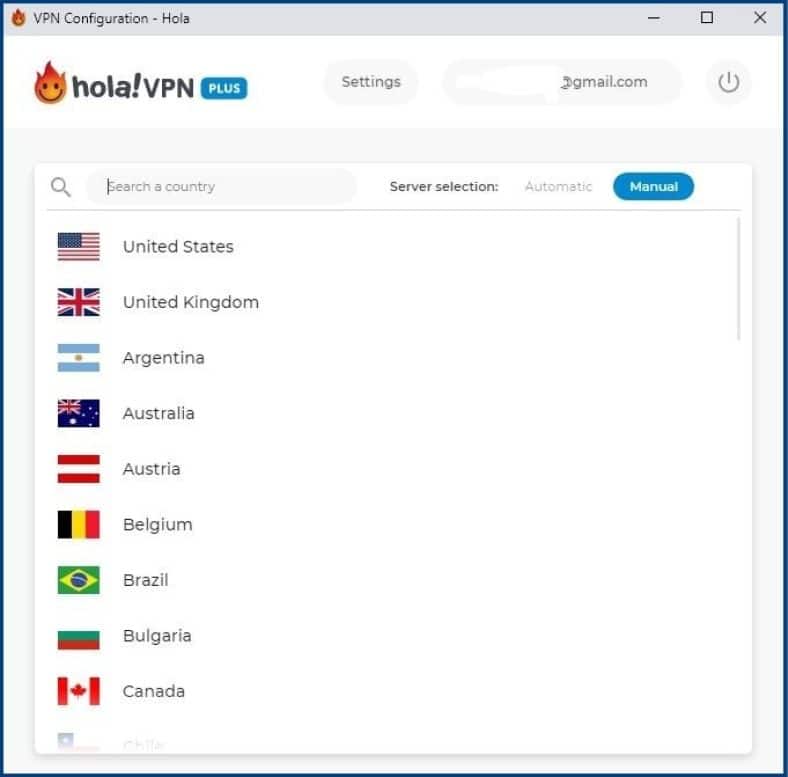 How do Hola VPN fairs in terms of location coverage? Well, I won't say that it is excellent because I am a plus user and discovered that there are a good number of locations not supported by Hola VPN – I observed this in Africa as most of the African countries of interest where not on the list of countries I could surf the Internet from using Hola.
However, when it comes to other locations, Hola can be said to do a good job as they have good location coverage in the American continents, Asia, Europe (including Germany mentioned by diebestenvpn), the Middle East, and Australia. If you want to access Africa's targeted web content, then Hola VPN is not the VPN service for you.
Hola VPN Cons
While the above features that trigger you to want to make use of Hola VPN, I will advise you to read this cons section and make sure you are comfortable with it before going ahead to use it.
It Lacks Some Important Features
Hola VPN also does not have a kill switch. Kill switch is the feature that stops your computer from working when the VPN stops working. This feature is there to avoid leaking your IP address unknowingly.
---
Verdict: Do I Recommend Hola VPN?
Yes! I Recommend you use Hola Plus! It's fast and comes with no-log policy – it also encrypts your traffic.
---
Submit your review