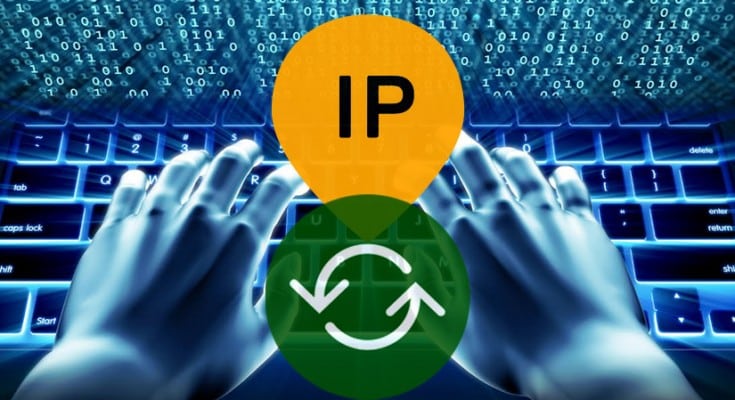 Your ISP assigns you with an IP address whenever you connect to the internet. This address is used by the websites to locate where you are accessing the website from and provide you with region specific contents.
---
Kinds of IP Addresses
There are, mainly, two kinds of IP addresses assigned by your IP address:
Static IP
Dynamic IP
Static IP address is a non-changing, permanent IP Address which remain static throughout and cannot be altered.
Whereas a dynamic IP address allows changes in your IP address. Most of the ISPs assign a dynamic IP address to their customers these days.
In this article, we shall be giving you a comprehensive guide to change your dynamic IP Address. Thus, given below are a list of methods to change your IP address:
There are a lot of proxy sites available on the internet that changes your IP address to provide you access to the restricted sites on your network. You can visit such websites and put in the web-address, which your wish to access, in the address bar present on the website. This makes you get access to the desired website. But the IP address that your device is using now is different from the one assigned to you by your ISP.
Using a VPN is another method of changing your IP address. VPNs provide a secure tunnel to access the restricted websites by changing your IP address. Just find a reliable VPN service, like HideMyAss Pro VPN, and connect to the internet. Now, the IP address that your device is using to connect to the internet is different from your assigned IP address.
---
Change IP Address of a router
A router is a device which connects different devices to the internet. At your home, the router is assigned a public IP address, whereas the devices connected to the router are assigned a private IP address. When connecting to the internet, your Public IP address is available to the websites that you access. You can change the Public IP address of your router by following the steps given below:
Please note that for this method to work, you need to have DHCP on your router.
Try turning the router off for a minute
There are high chances that your public Wi-Fi might not change after switching on the router after a while. But you may get lucky if you keep the process on for a number of times.
If the above method doesn't work then you may consider switching off the router for the entire night.
Use the administrative interface of your router
Most of your routers provide you with the option to disconnect from the upstream and reconnect using a point-and-click. This helps in changing the IP address of your router.
Login to the administrative console of your router
Now, locate the reconnect button.
Reconnect, and you're all set!
---
Change IP address of your computer
Follow the following procedure to change the IP address of your computer.
Click on Start > Run and type "cmd", without quotes.
On windows 10, you can directly use the search bar to type "cmd"
On the Command Prompt screen, type "ipconfig /release" and "ipconfig /renew" after a while.
This is it. You have an altered IP Address now!
---
Conclusion
Changing you IP address has a lot of benefits from accessing blocked games to blocked websites. You can also access various geo-restricted services like Netflix and Spotify, using your altered IP address.
You can ensure that your IP address has been changed by looking up your IP address on websites like WhatsMyIP.org or by typing "ipconfig" in the command prompt. Notice the change in IP address before and after using the above methods. Now, enjoy freedom on the internet!