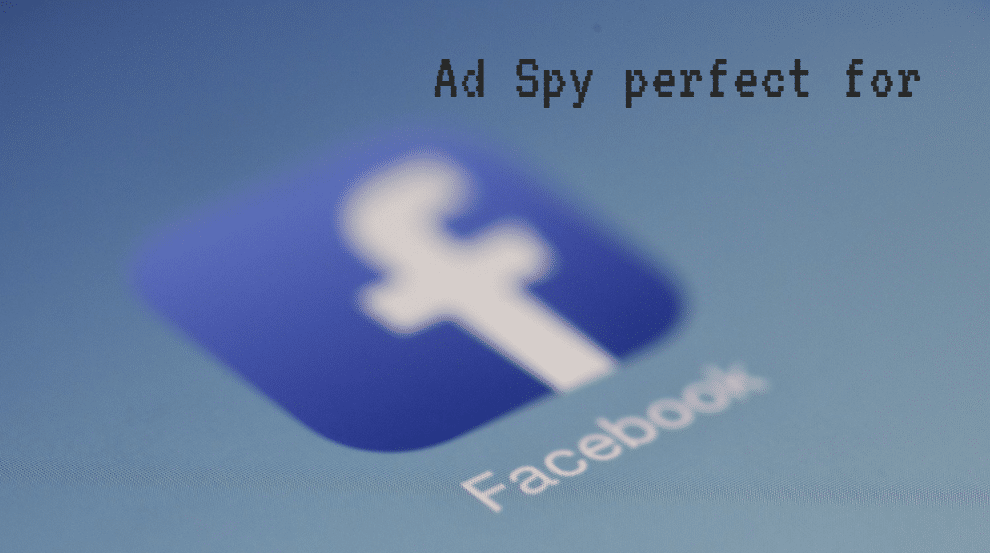 Market your online business effectively on Facebook with top class Spy Ads that offers the best users engagement and sales generation.
In digital marketing, your marketing tools are not yet complete without Ads Spy. Getting it right the first is very important if you want to achieve success in converting your marketing to rapid sales. Facebook is a marketing hub for more than 90% online businesses and this call for investment in quality Facebook Ads Spy for effective social traffic conversion. To advertise effectively on Facebook, you need these tools to help you get a new opportunity to achieve your campaign objective and target options.
Some Facebook Ads Spy may be expensive but still favorite of many businesses because of its high return on investment and precise targeting option. Ads Spy offers the quickest way to learn how your brand /business is performing with the audience globally.Product features
Competitor's ads statistic
Traffic sources
Marketing strategies
Performing and selling ads
---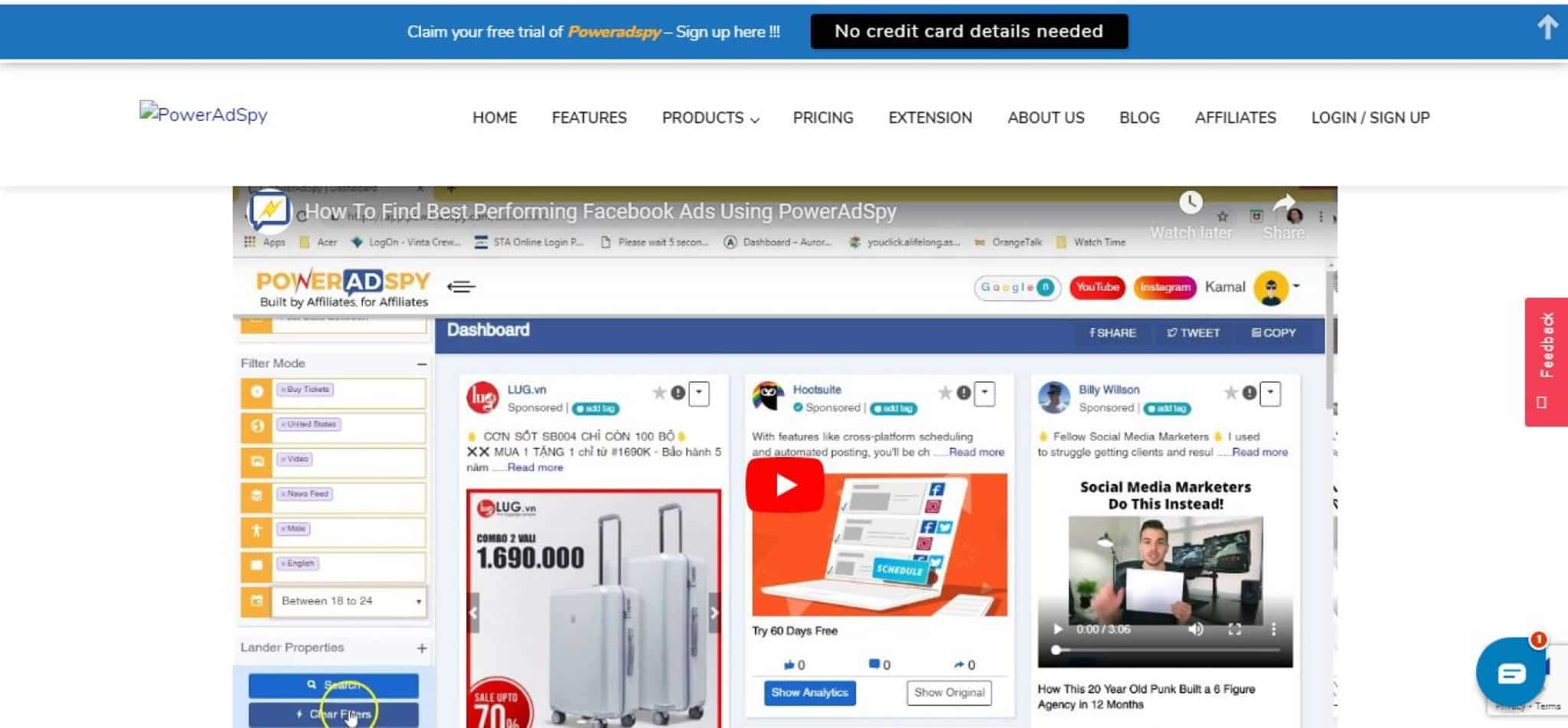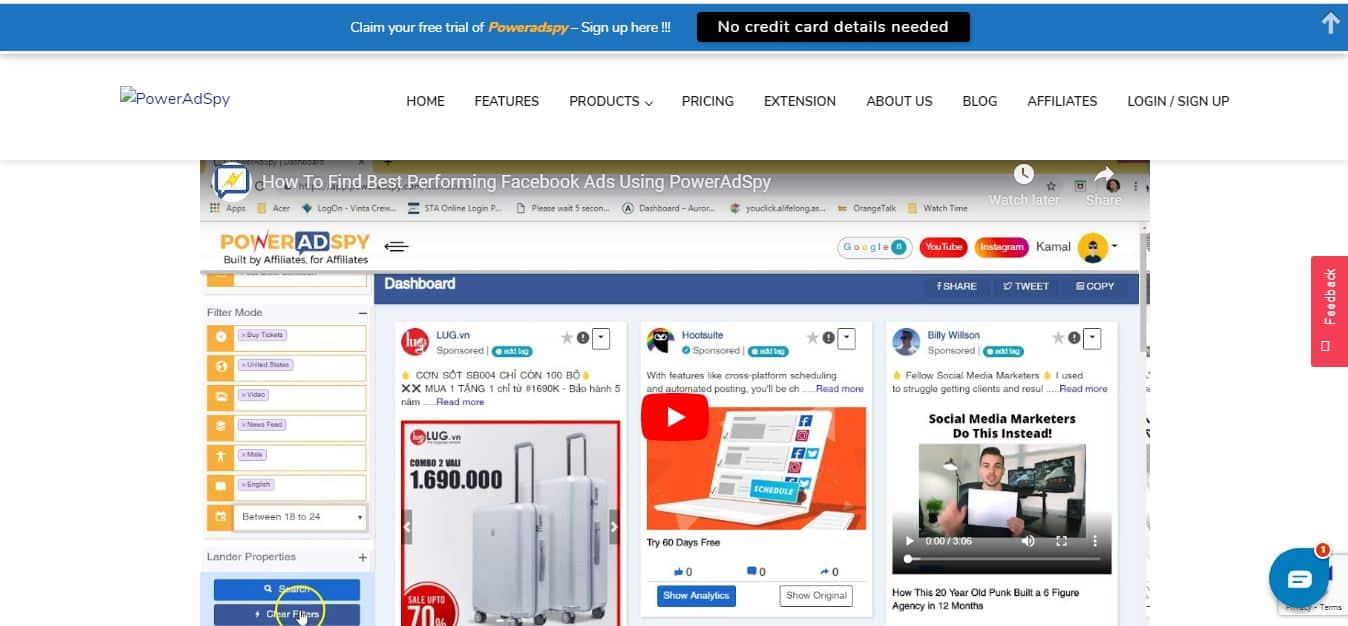 It will be a miracle for a business to succeed without making use of ads spy to influence brand acceptance.
PowerAdSpy is one of the best AdSpy exclusively for Facebook due to its precise targeting options and accurate spying on competitor ads. It offers you access to use marketing data for your ad campaigns like trackers, ad type, keywords, landers, and creative ads.
With Power Ads Spy, you have a powerful tool that you can use to determine the performance of your competitor's ads in impression, likes, and comment to know what part to copy to boost your ads. An ads spy built by Affiliate, for Affiliate.
Features of PowerAds Spay
Access to usable data
Advance criteria search
Responsive User interface
Pricing
Power Adspy have 6 packages
Basic package: $49/month
Standard package: $99/month
Premium: $149
Platinum: $249/month
Titanium: $299/month
Palladium: $349/month
A free package also available but limited.
---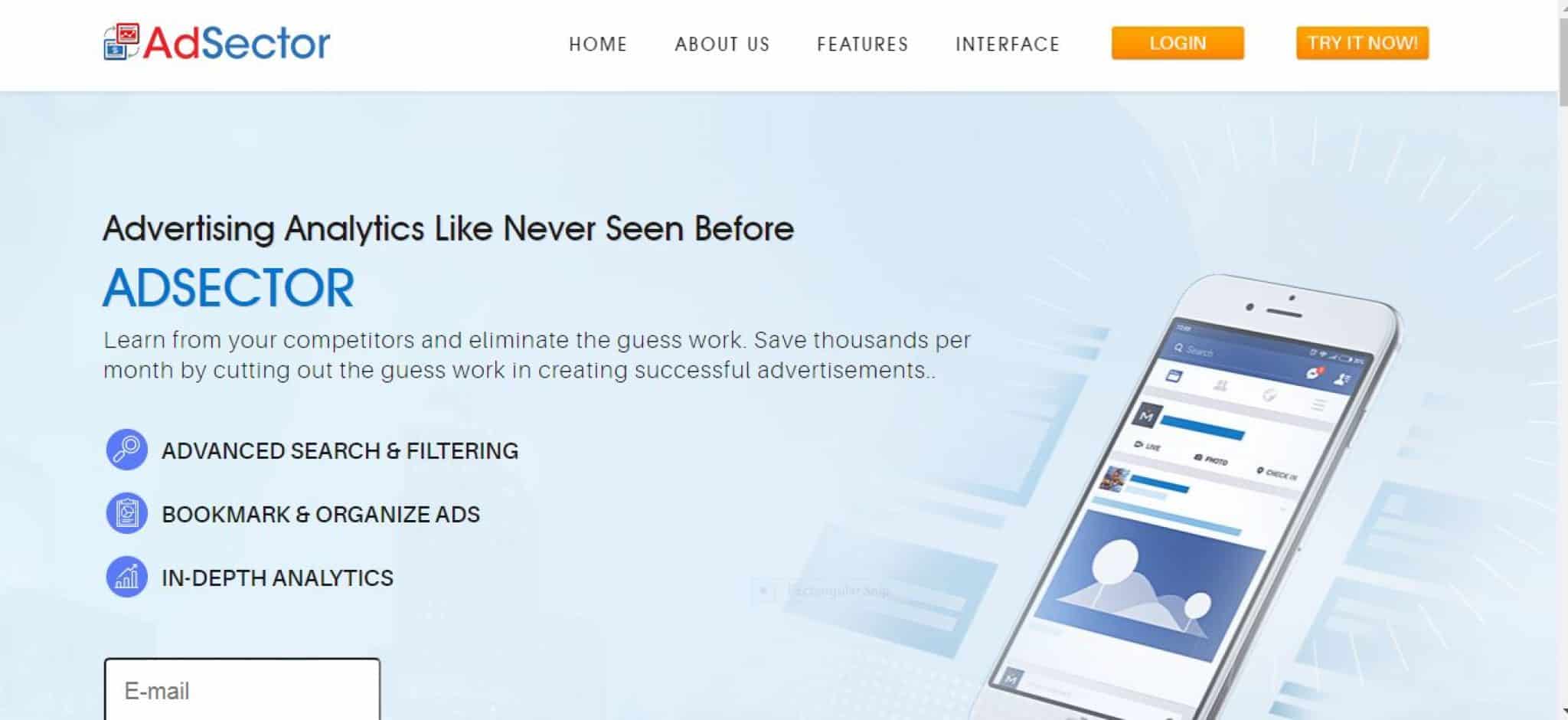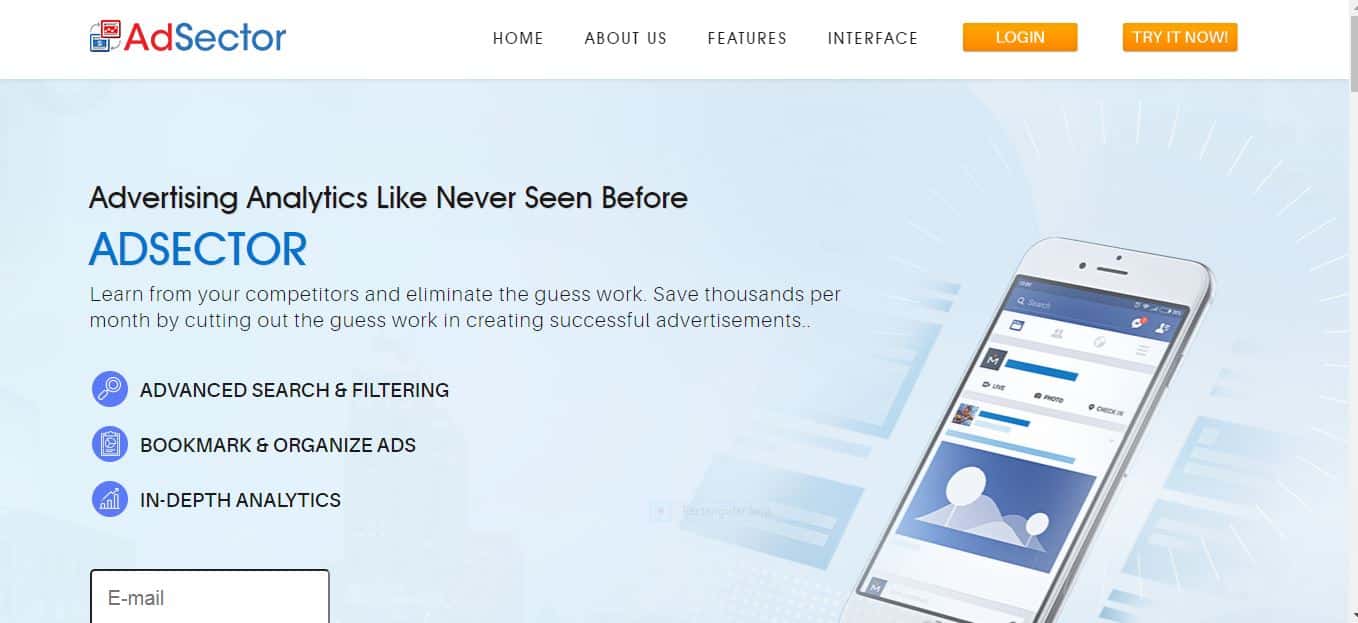 This Ad Spy tool is a productive tool that will surely increase the impression rate of your ad campaign. It offers a comprehensive search algorithm that allows you to spy into the millions of ads in the ads database. With the search mechanism, you can query for competitors' ads and data by using the specified keyword criteria like age, country, gender, religion.
Apart from being able to download landing pages all on a clean, simple interface, the in-built tracking feature makes it an even more attractive tool for affiliate marketers.
Features of AdSector Ads Spy
Advanced search and filtering
Bookmark and organize ads
In-depth analytics
Pricing
It offers only one package which cost $249/month.
---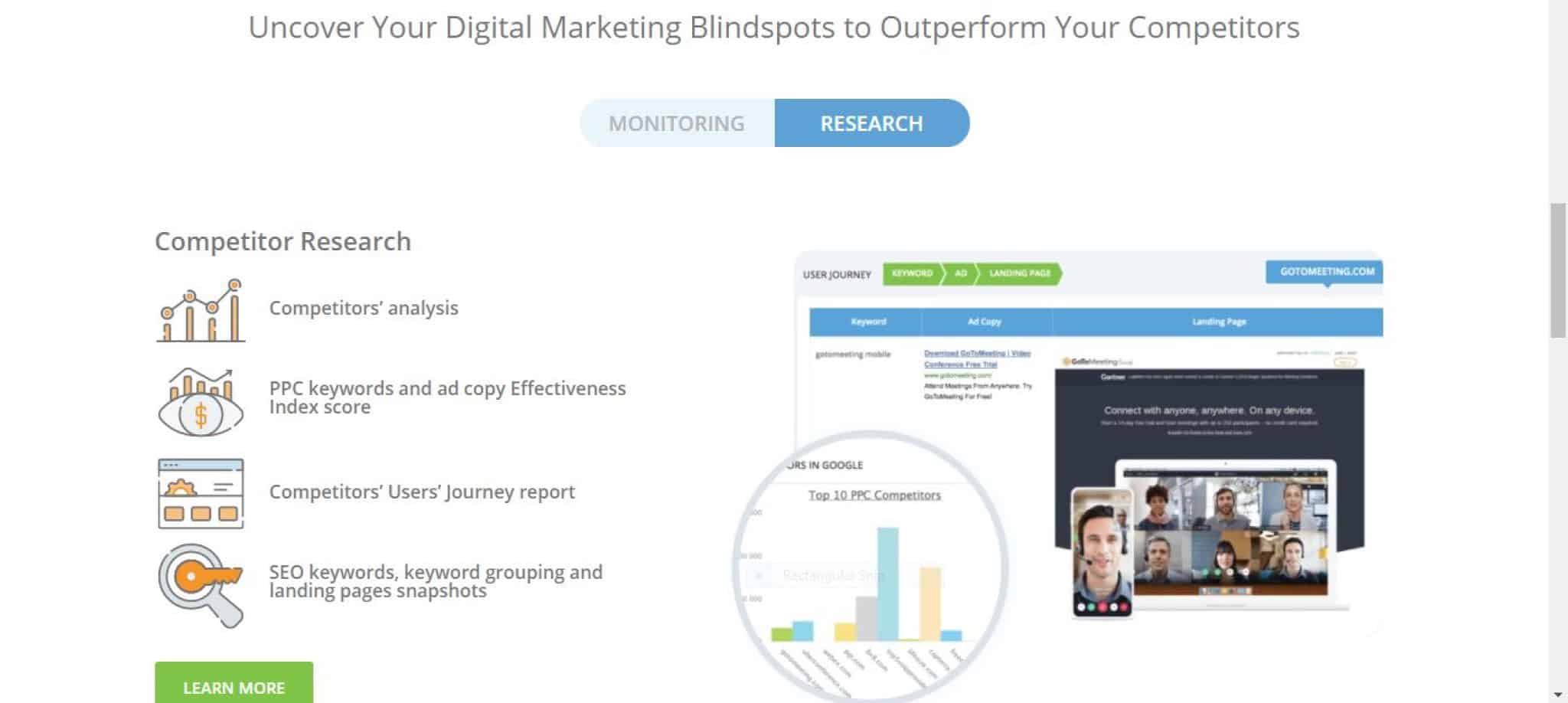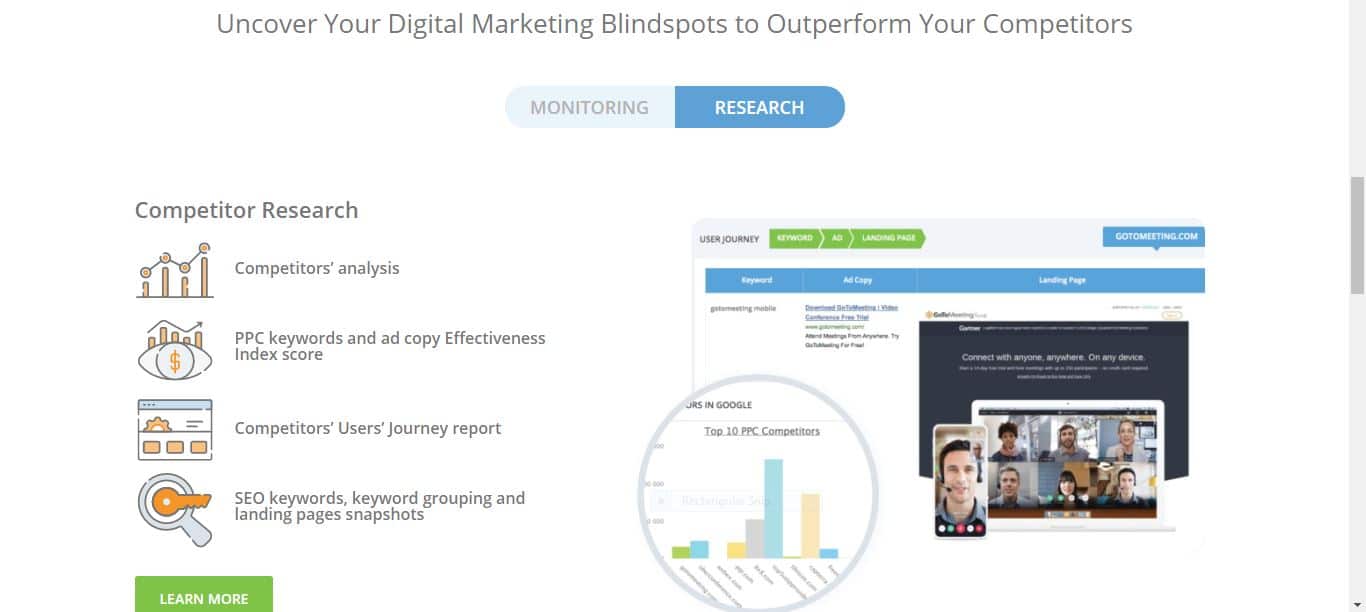 You cannot talk of Facebook Ad Spy about mention Ispionage that has been a front runner for quite some time due to its unique features and capability. It can function as an SEO tool as well as a Facebook Spy tool. With Ads sector you are getting a tool that grants you access to competitor's Ad copies, list of overlapping keywords for ads campaign, targeted Keyword-driven Ads, unlimited search volume, and many more.
Features of ispionage Ads Spy
Competitor research
SEM campaign watch
SEO watch
Scheduled report
Pricing
Starter package: $59/month
Professional package: $99/month
Advanced package: $299/month
Enterprise package: custom payment
---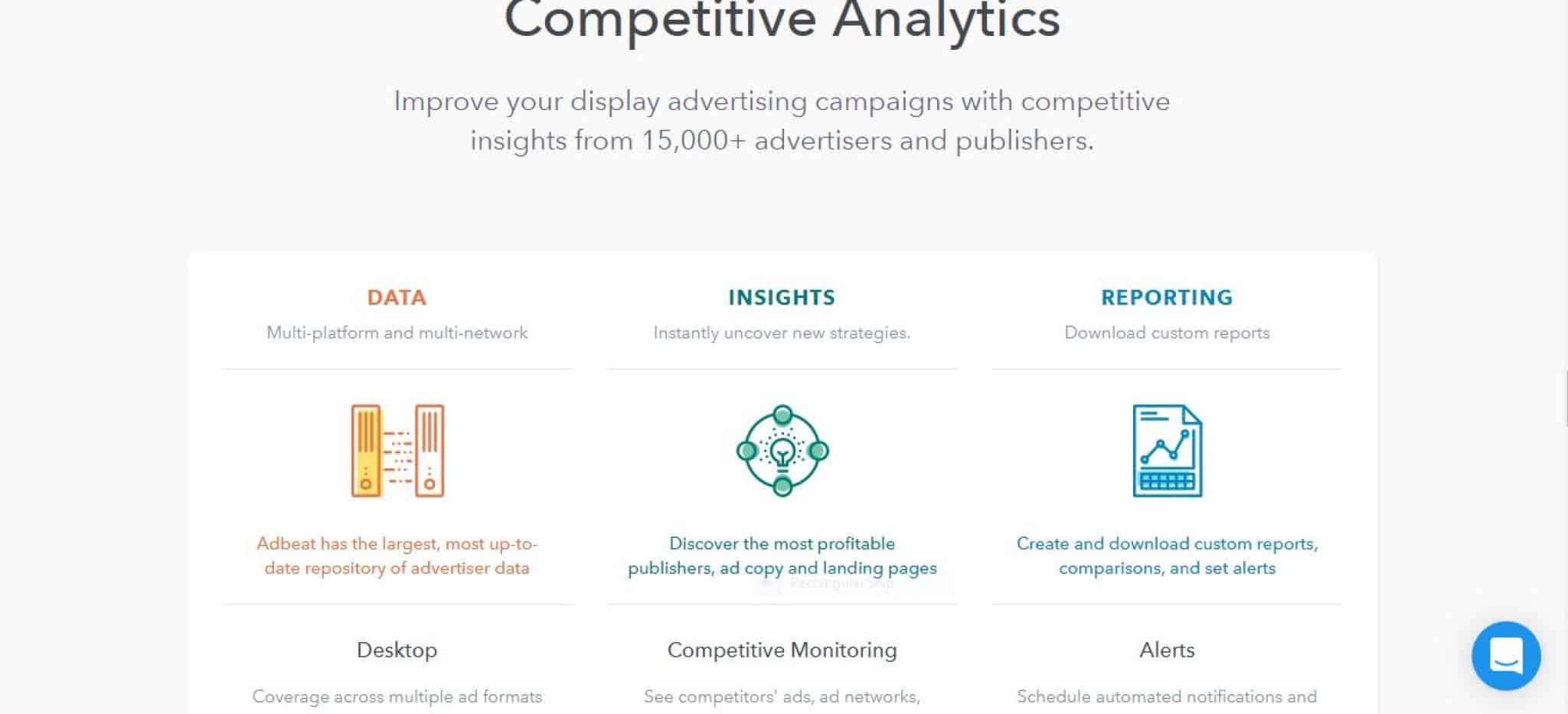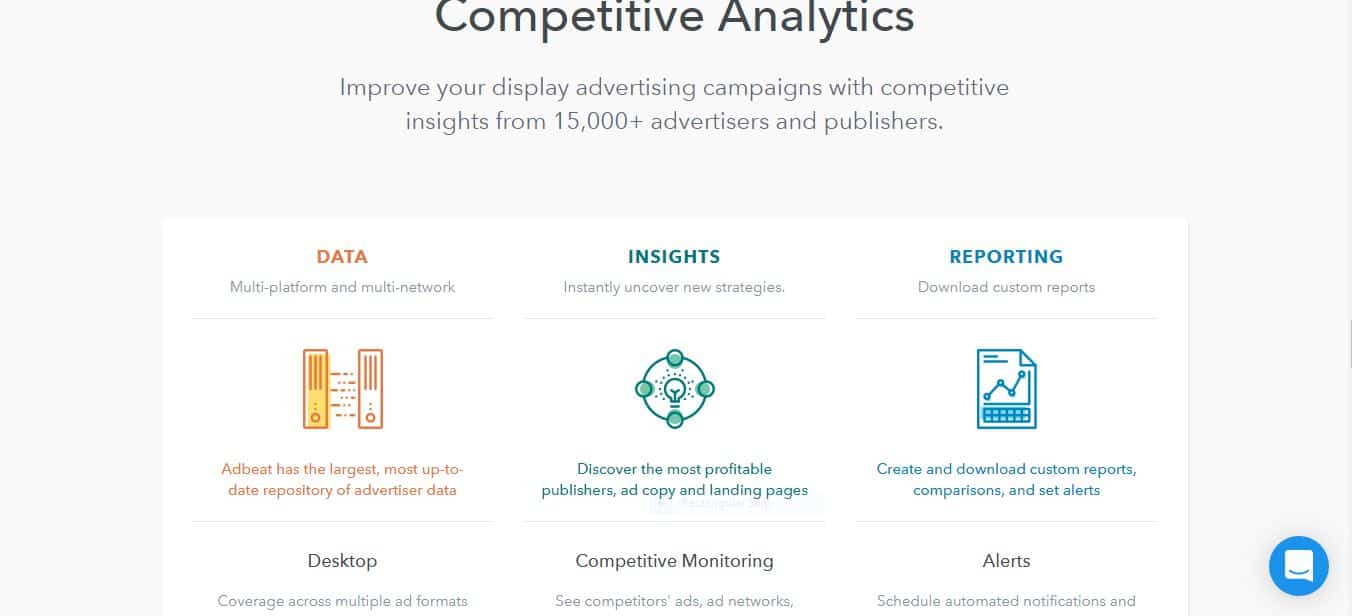 When choosing Ad spy, it's important to look for a tool that has frequent updates and debugging to ensure a perfect working tool. Adbeat tool boasts the most updated tool. It also has well-updated extensive repository information on ads campaign. It focuses more on displaying marketing information rather than search engine optimization. The tool collects raw data through web crawling and simple data visualization which then breaks down into ads formats and proprietary native ad widget. It's a tool that helps you decode an advertiser's ad strategy and reuse it for your ad. Ad spy is compatible with desktop and mobile devices.
Features of Adbeat Ads Spy
Desktop + mobile Ads
Native networks
Keyword search
Downloadable reports
Pricing
Standard package: $249.00/month
Advanced package: $399/month
Enterprise package: custom offer
---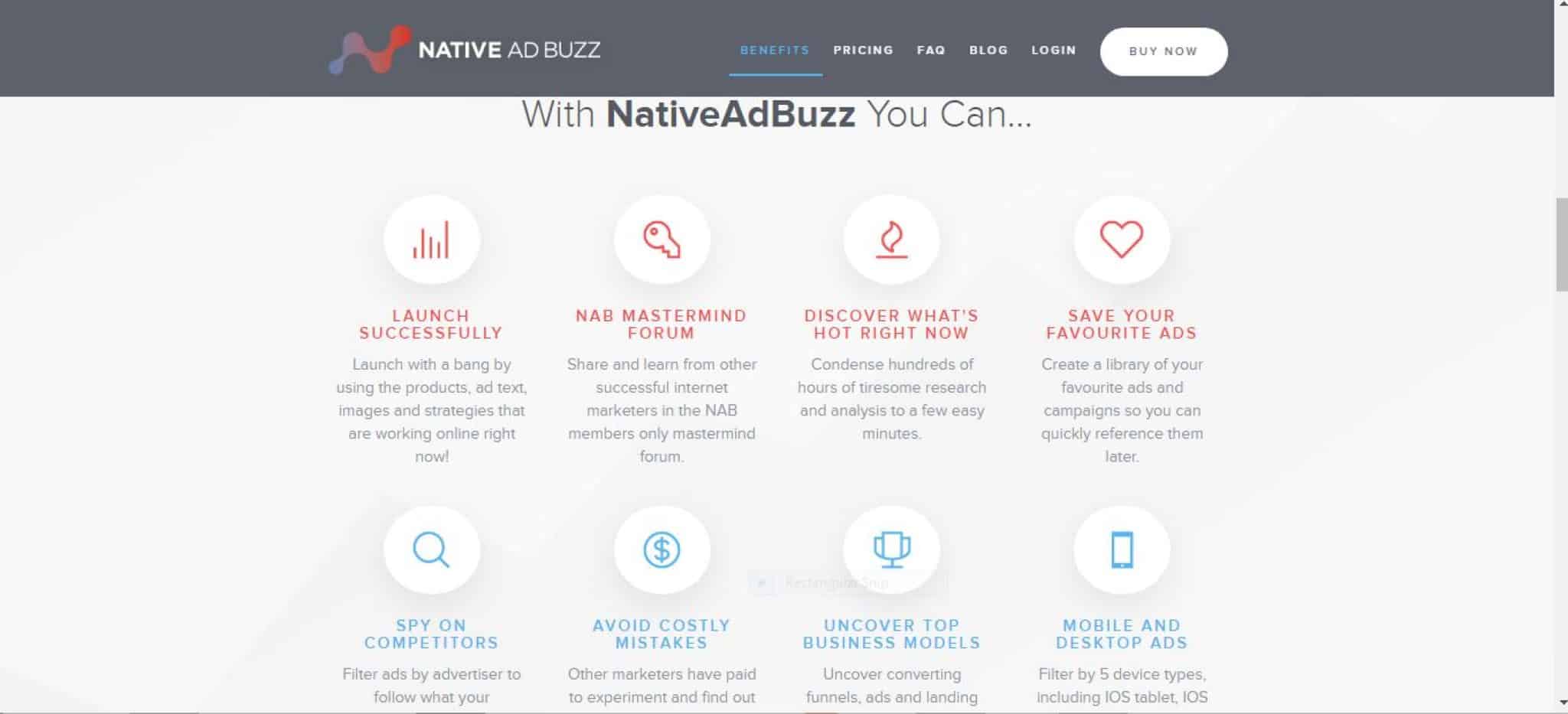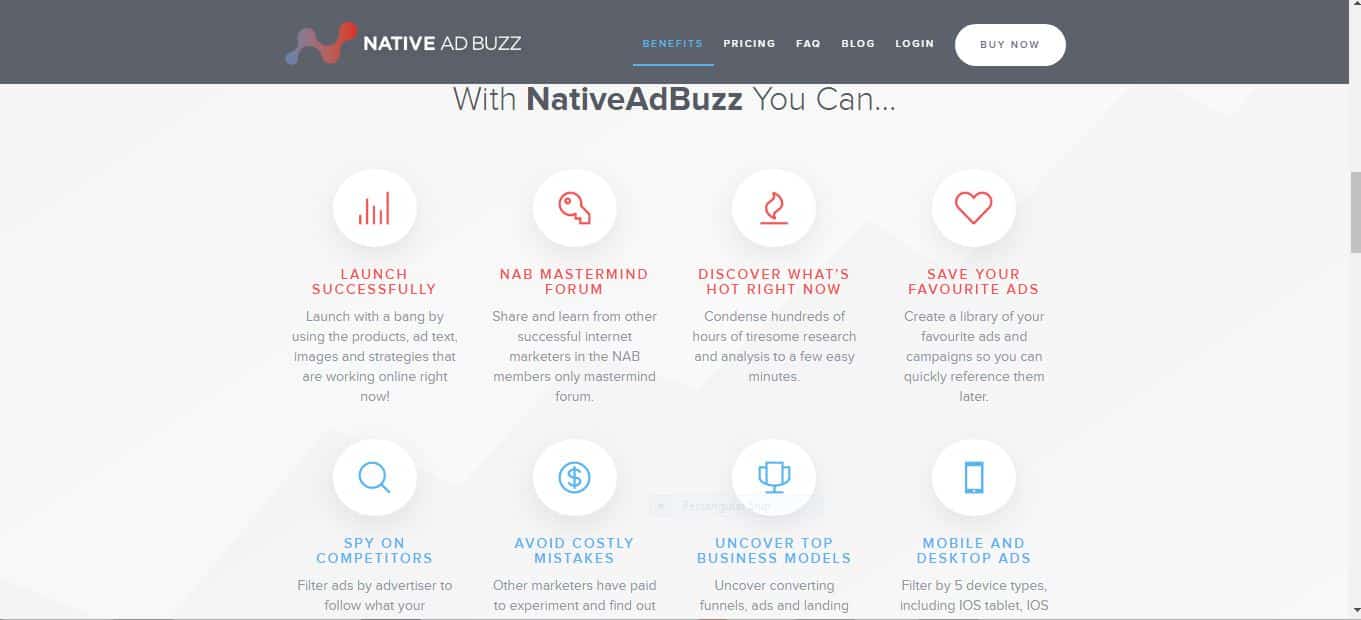 With Native Adbeat, you have a spy tool with intelligence optimization. It allows you to spy on your competitor's Ads, landing pages, data visualization. Adbeat crawler allows users to turn raw Advertising data into the real competitive analysis. The native Ad feature provides users the option to customize the language and focus on English Ads. Native Ad Buzz is available in many major languages.
Features of NativeAdbuzz
Spy on competitors
Uncover top business models
Mobile and desktop ads
Save your favorite ads
Pricing
Standard package: $47/month
Pro package: $97
Pro Annual:  $575/ annum
---
6. TrackMaven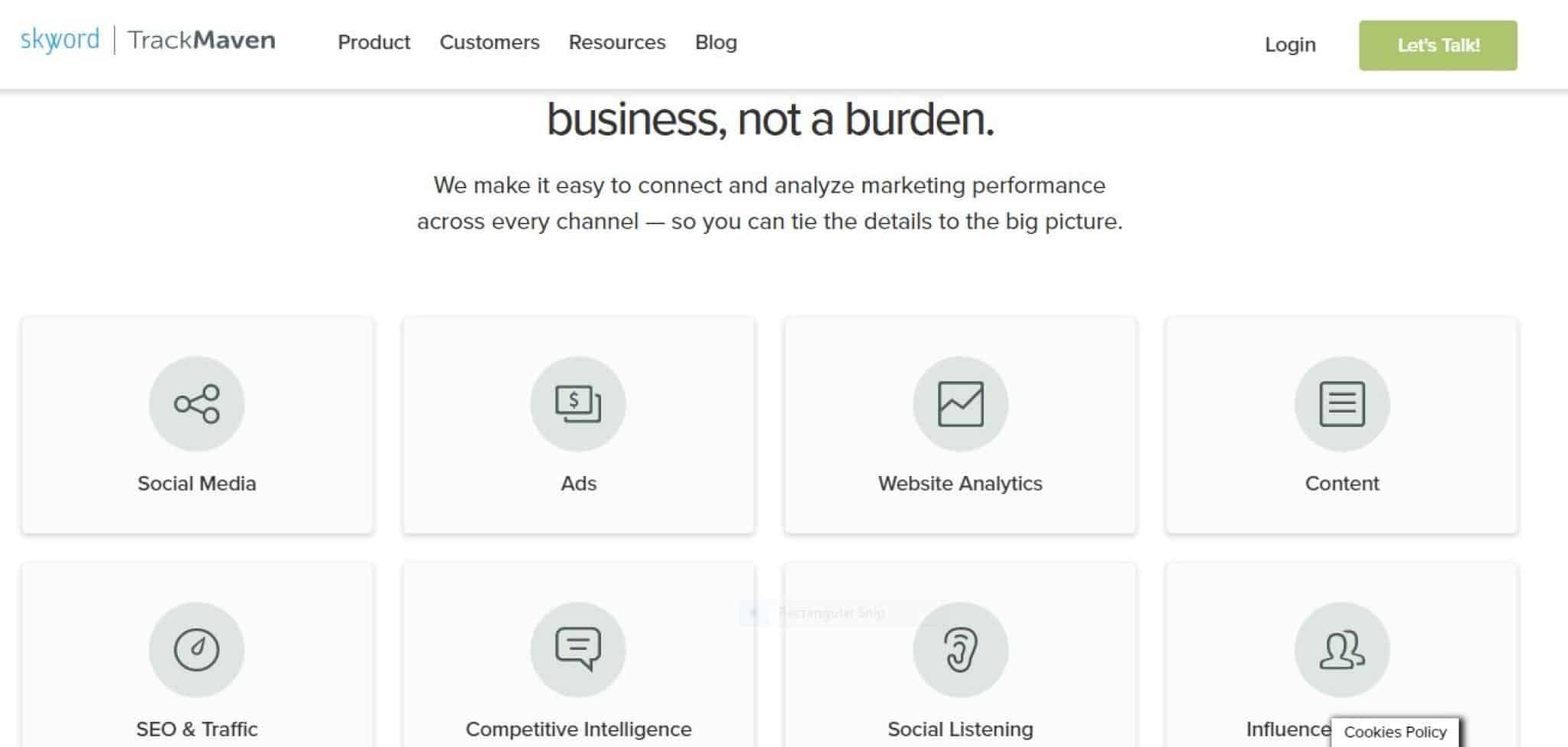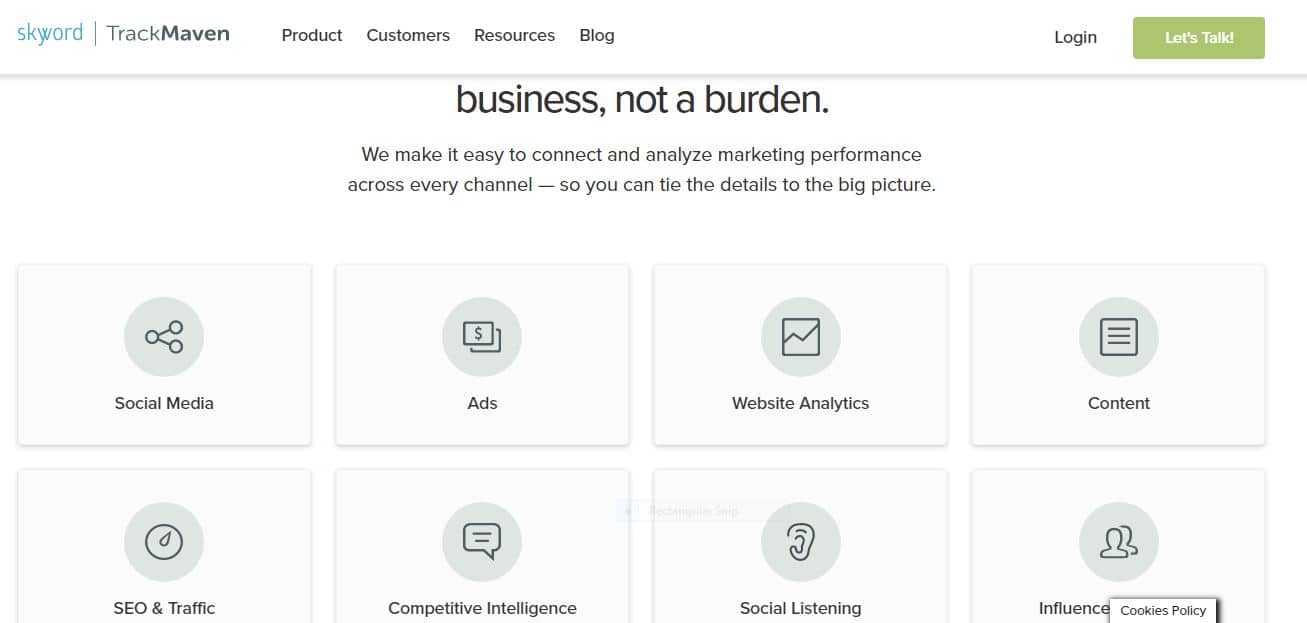 This is another interesting marketing Ad Spy tool that is developed especially for big business and enterprise. Not only does it allow you access to rival's ad content and campaign but also allow users to monitor their performance, likes, comment impression, backlinks on Facebook, and other social media marketing sites. It allows you to do a smart competitive analysis of your digital marketing ads and website analytics across multiple channels. TrackMaven has helped thousands of marketers from many brands by creating the right content for your audience, justify marketing spend, and drive results.
Features of Trackmaven
Real time benchmarking
Side- by side comparisons
Advance search engine
Search engine optimization
Data visualization
Pricing
You would have to contact them through call for pricing as price is not available on their official website.
---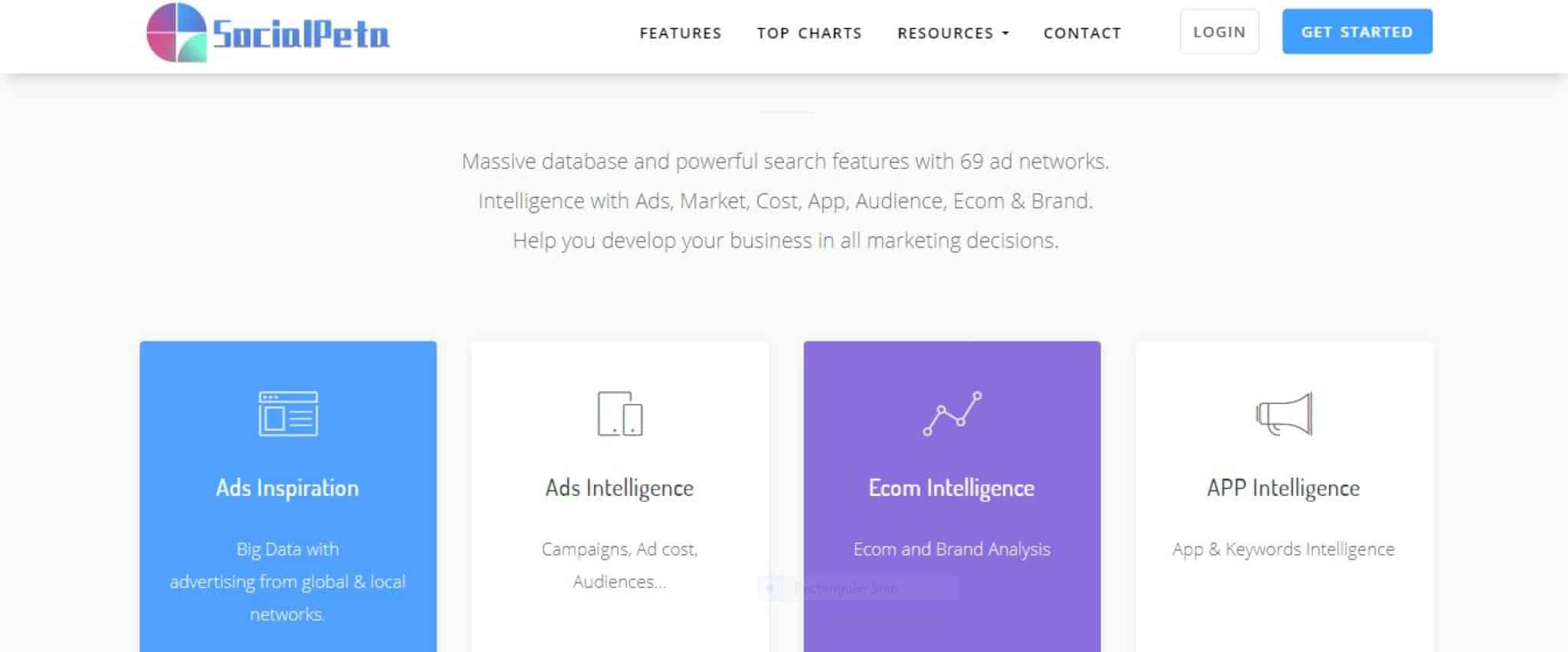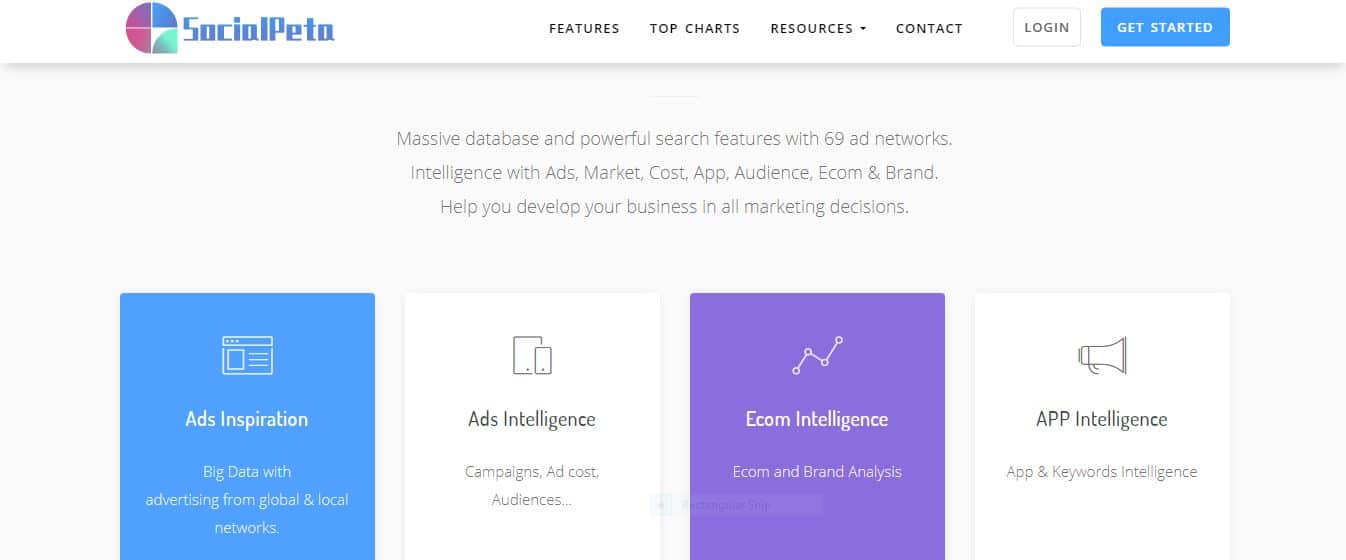 SocialPeta offers one of the best ads spy tools with an extensive database. It provides users with an in-depth analysis of the market and competitors including analysis of your ad performance.
It's a useful tool that helps you keep track of your content and activities. SocialPeta is a highly helpful solution for social media marketing especially Facebook.
Features of SocialPeta
Ads intelligence
App intelligence
Ecom and Brand Analysis
Ads inspiration
Pricing
No provided on their website. You will have to place a call to the company for a custom offer.
---
This spy tool is developed to provide an efficient Ads campaign by displaying detailed insights into competitors Ads, site ranking, and impressions. It is a comprehensive spy tool that identifies and logs similar ads campaign features on both the desktop and mobile platforms.  SocialAds grant users access to the target audience using advanced search criteria like age, gender, location, demographics among others.  A tool is a powerful tool that also attracts advertising types like your pictures, videos for better optimization.
Features of SocialPeta
Engagement level for Ads campaign
Call to action
Search engine optimization by keywords.
Target location for Ads placement.
Advance search filters
Live interactions with competitor's ads.
Pricing
Social Ad scout is available at a premium membership for $147/month.
---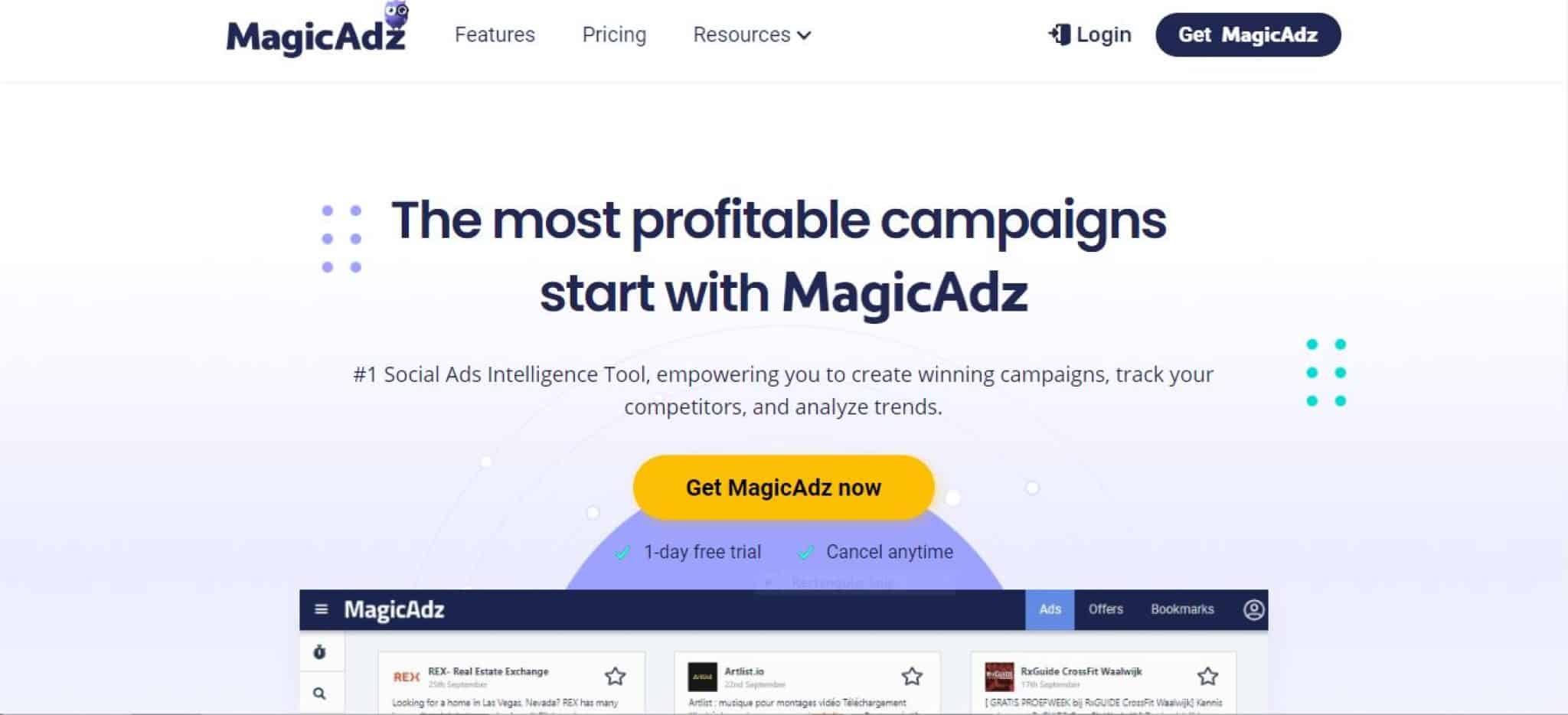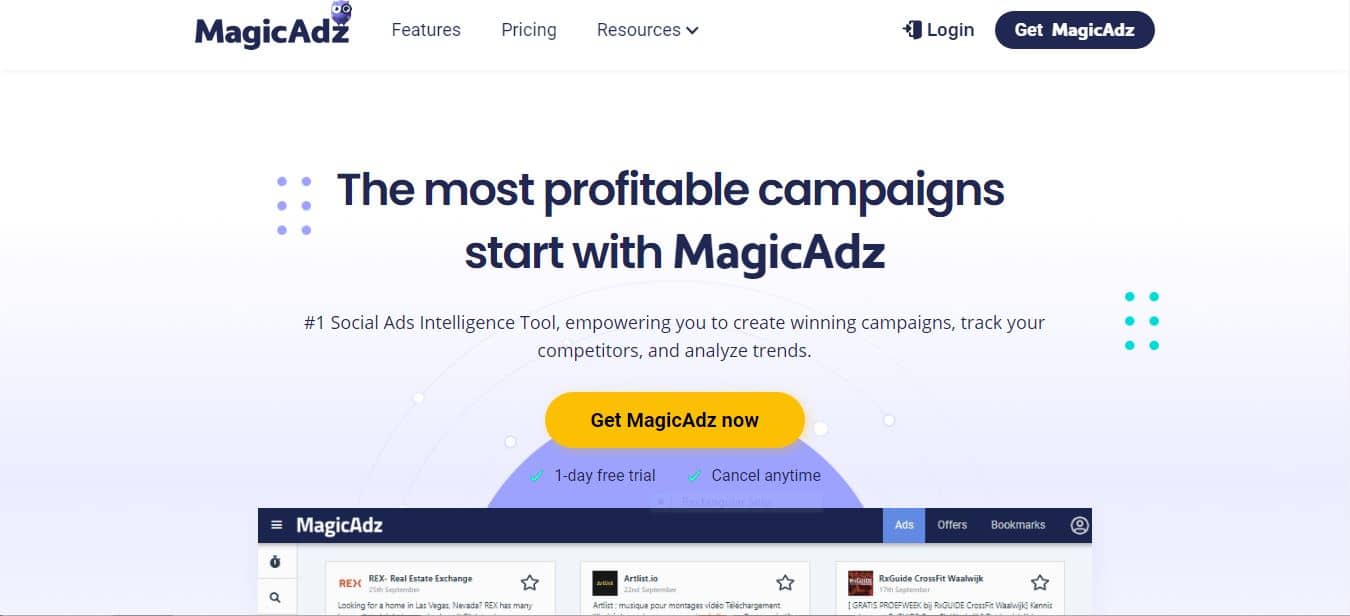 You can expect a good return on investment if you go for Magic Adz simply because of the various features embedded in the spy tool. It's a good tool for a marketer who wants to create an effective and engaging Facebook ads campaign by accessing the competitor's overall ads analysis and measuring their performance against yours.
Features offered by Magic Adz are
Access to search affiliate ads by keywords.
Accurate analysis on competitor's performance.
Live tracking of competitors ads
Advance filter type and engagement by audience.
Pricing
Magic Adz start from $99/month and up to $749/month
Essential package: $99/month
Pro package: $199/month
Premium package: $299/month
Enterprise package: $749/month
---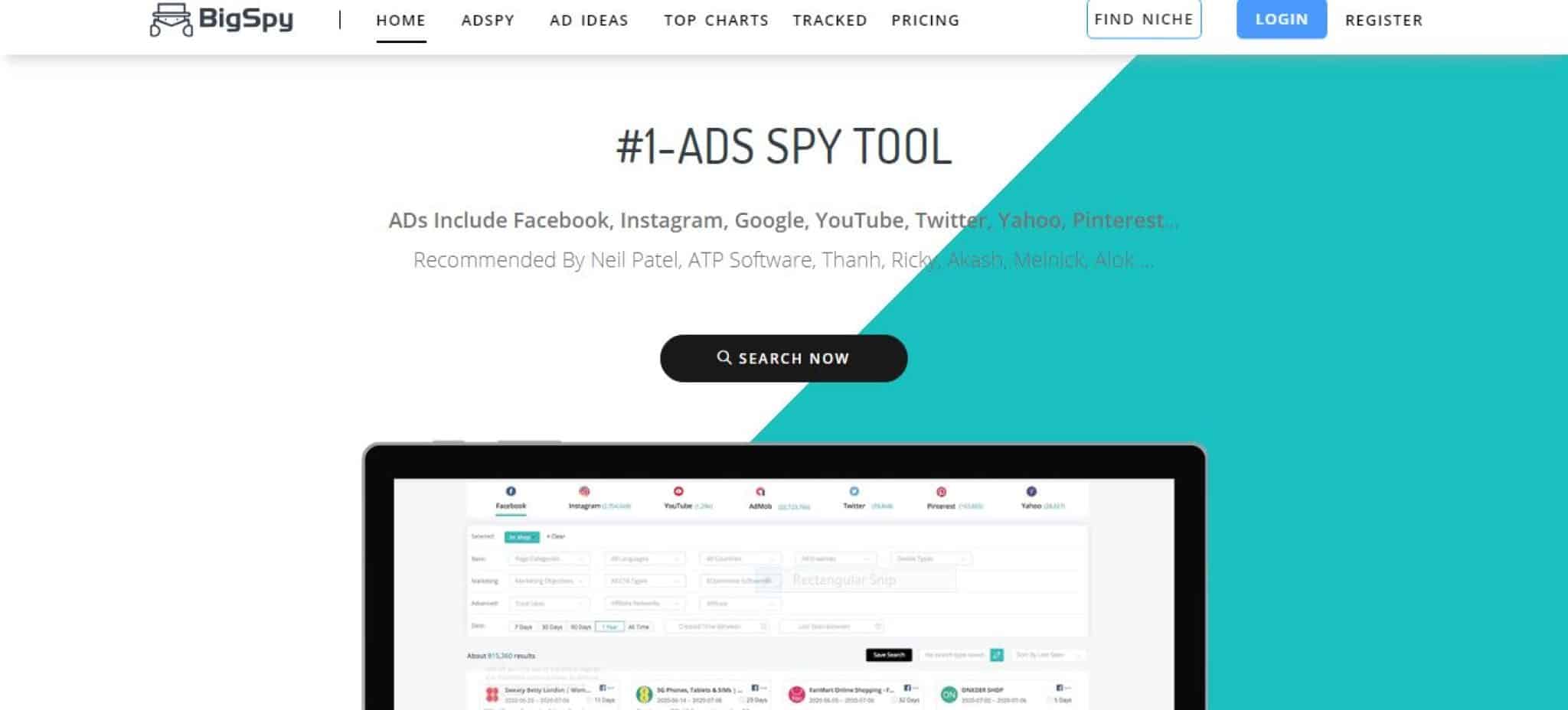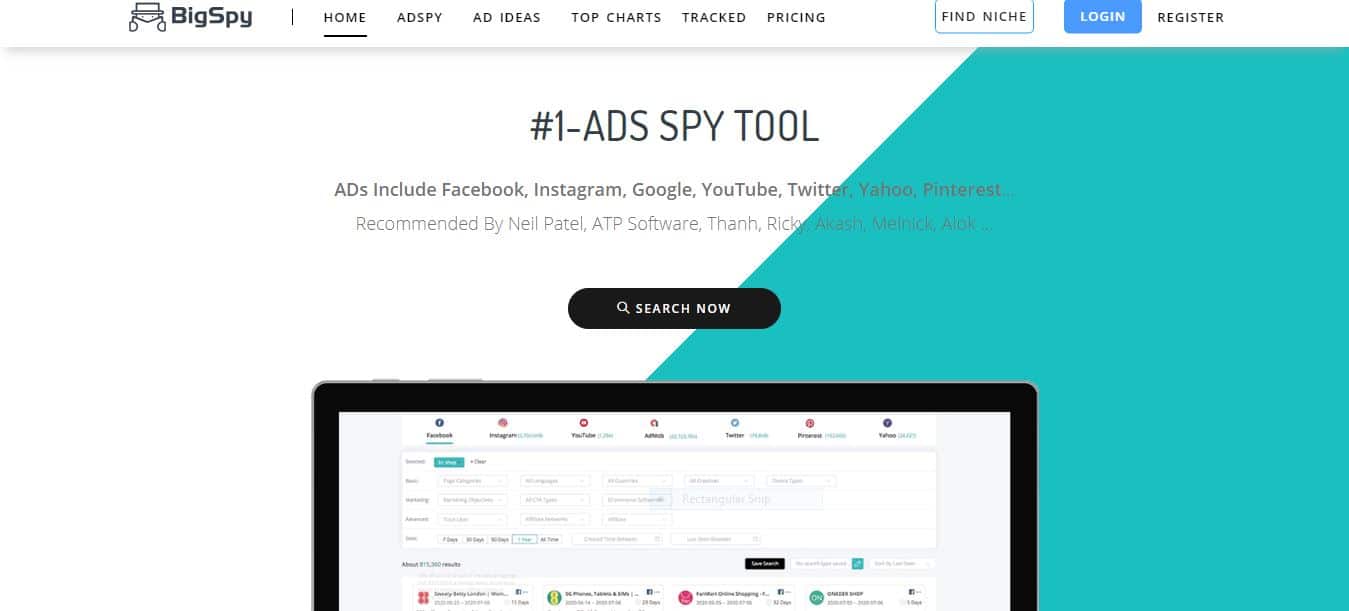 Big spy is an ads spy tool that encapsulates all the features that a top-quality ads spy should have.  It offers in-depth insights and performance analysis on competitor's campaign ads across multiple platforms like Facebook, Google, Shopify, and many others.
You will be getting comprehensive information and up-to-date marketing projection to help you better understand and make intelligent decisions.
Big Spy ad spy is a transparent tool wit an intuitive database that offers continuous insight of over 1 billion ads. The search engine is an important feature of a quality ads spy and big spy have got that. It also has the tracking feature to help users keep track of performance and scheduling preference.
Features offered by Magic Adz are
Insight to competitor's ads campaign
Filtering functionality
Huge collections of ads to choose from
Pricing
It offers a free package with limited functionality of 5 Facebook daily queries.
Basic package: It cost $9/month
Pro package: It cost $99/month