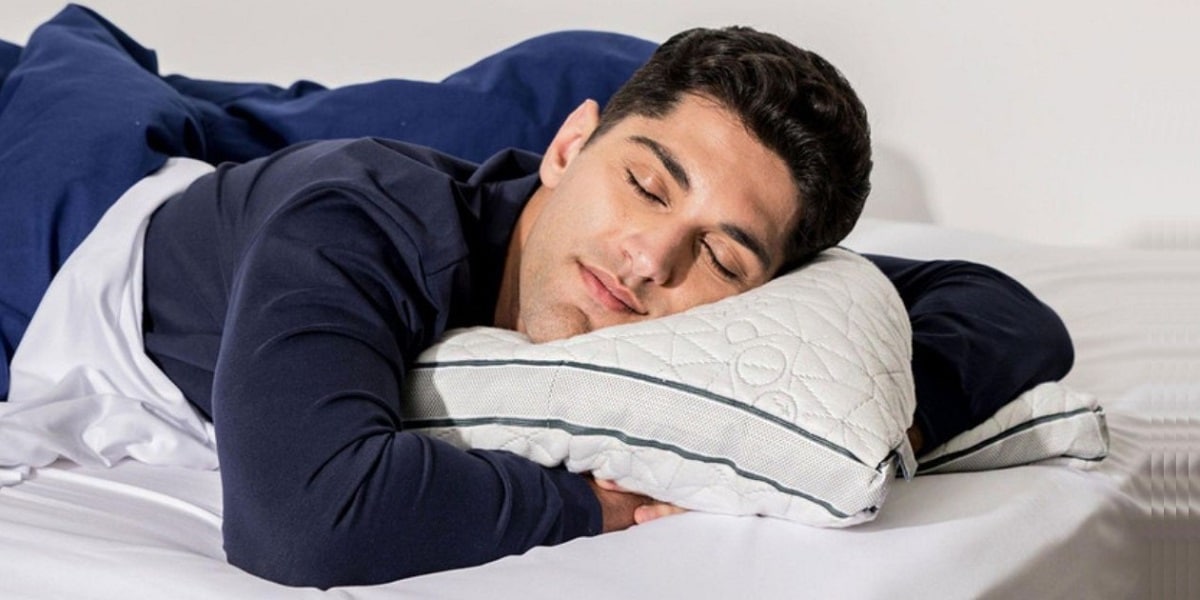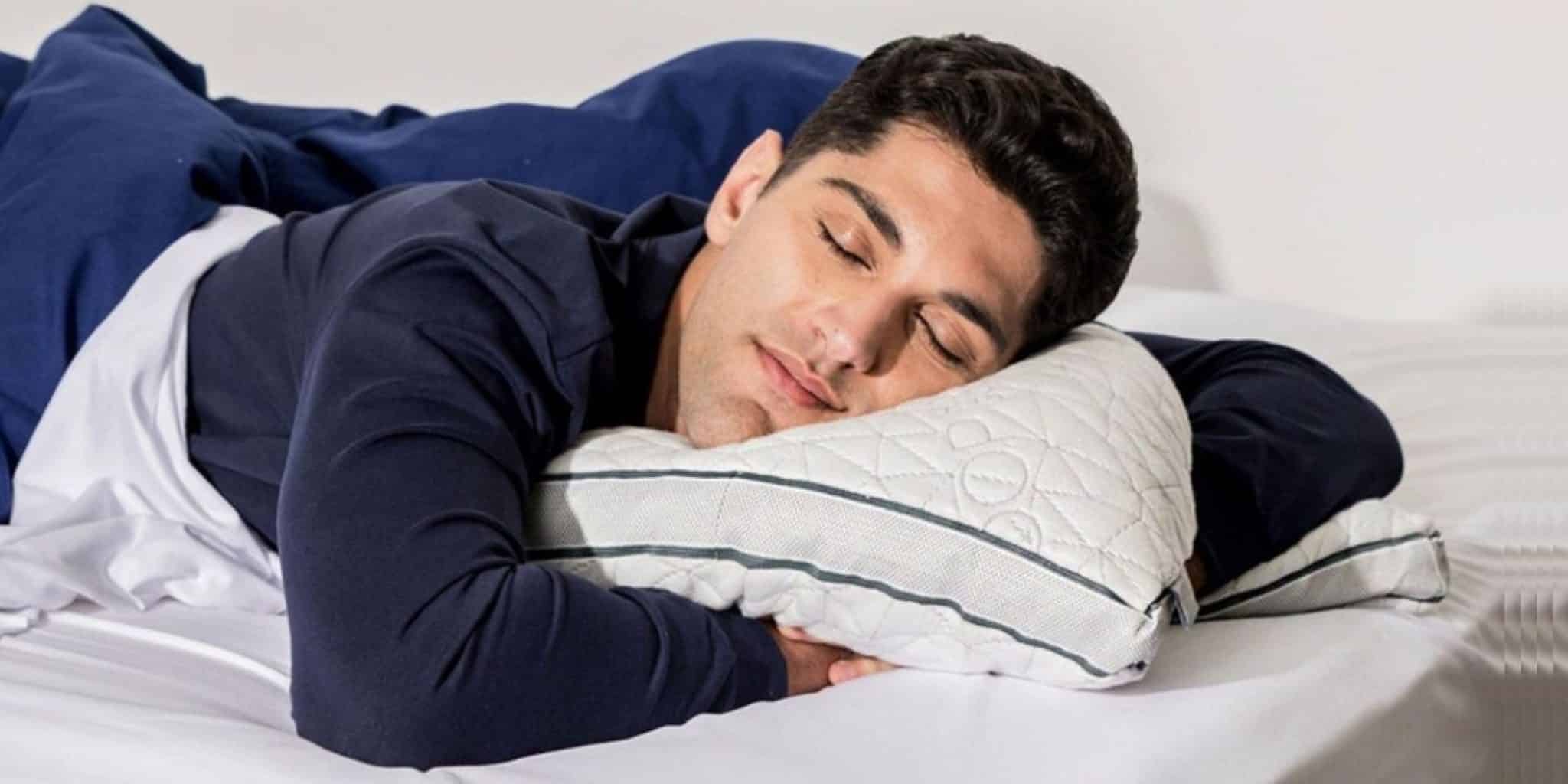 Consider changing your pillow? A memory foam one might be just the best option. Read our top-5 list and find out more.
People spend one-third of their life sleeping. That is why caring for your sleep is one of the most important things. Sleeping helps us to give rest to the body and mind and prepare us for the next day. If you sleep well, all of your body benefits from it. That is why ensuring that you have proper sleep conditions is essential. One needs the best mattress, blankets, and of course, a pillow.
Today, there is a variety of pillows on the market. They can be from natural and synthetic material to fit the needs of all sleepers. Sure, one of the best inventions is a memory foam pillow. Read on and find out how they can benefit you and how to choose one.
---
What Are Memory Foam Pillows?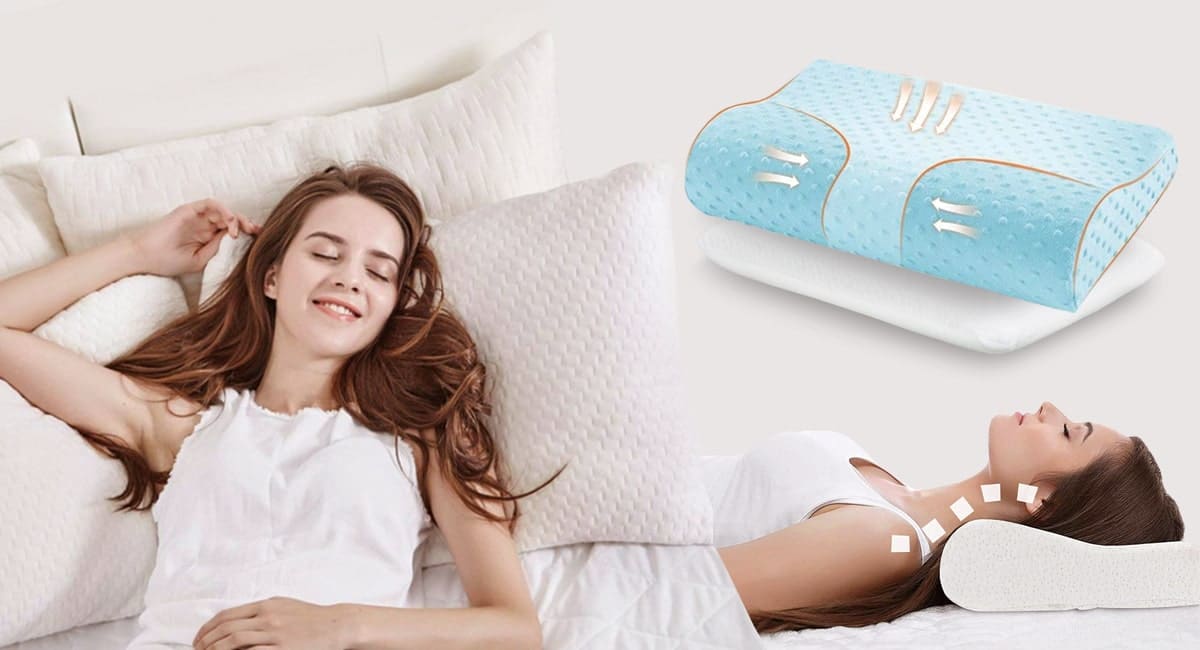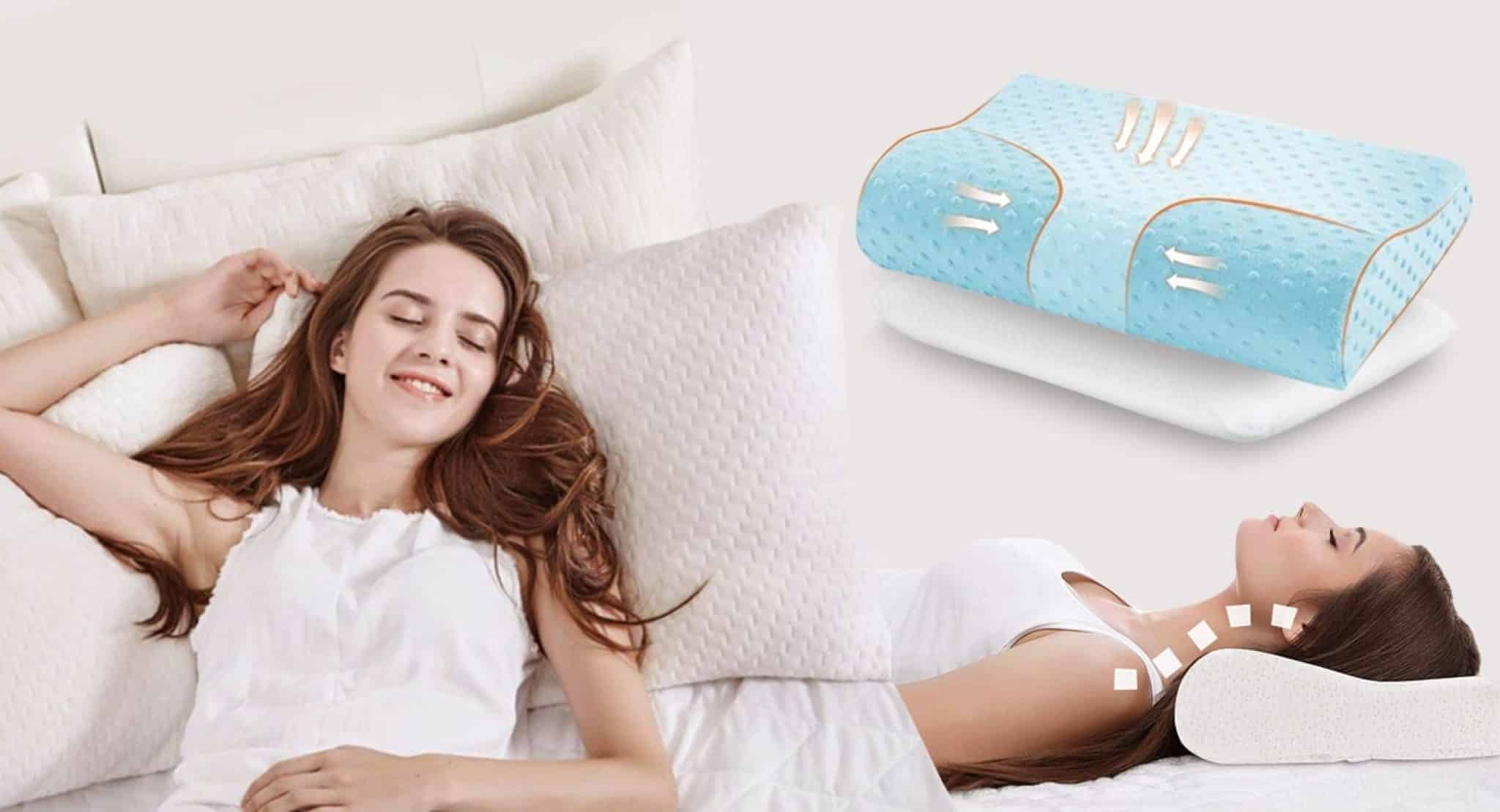 Memory foam, also known as viscoelastic polyurethane, takes shape in response to pressure and heat. This material provides perfect support due to its "memory" properties, that is why the pillows are so popular. Due to their unique properties, they cradle your head and neck. They give you the necessary p ressure relief, thus ensuring a neutral neck, spine, and head alignment when you sleep. Such pillows can even help if you have neck pain.
---
Types of Memory Foam Pillows
Memory foam pillows come in two types, which have their advantages and disadvantages.
This type of pillow consists of one block of memory foam. It can have either a standard pillow shape or a tailored one. One-piece has a slower response to pressure and conforms very closely. After you sleep on them, they tend to regain their previous shape.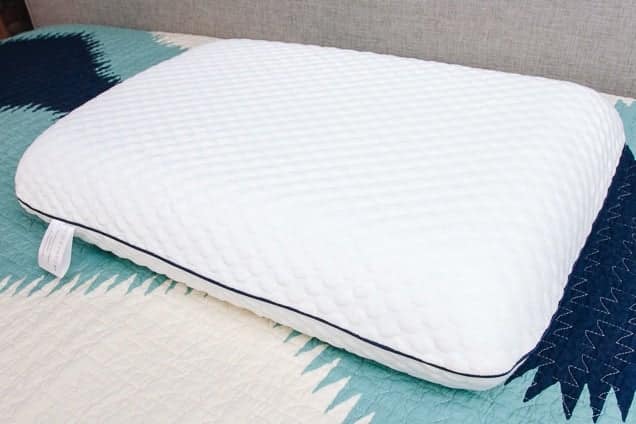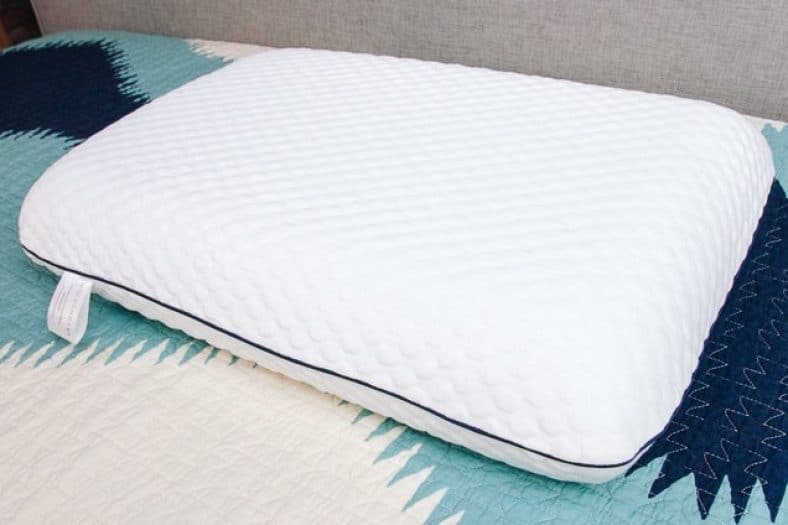 PROS:
Perfect for those who need a hard pillow (especially side sleepers).
Removable inserts help to adjust the pillow.
Ventilation channels ensure airflow.
They keep the shape and do not need fluffing.
CONS:
Not very flexible.
Rather heavy – can weigh up to 5 pounds or more.
---
These pillows contain shredded memory foam. Sometimes, they have a blend that includes fiberfill or latex. Shredded pillows have many advantages because they are adjustable. The user can add or remove filling to meet their needs. You can also customize a pillow shape to a certain extent. Also, such pillows allow more airflow.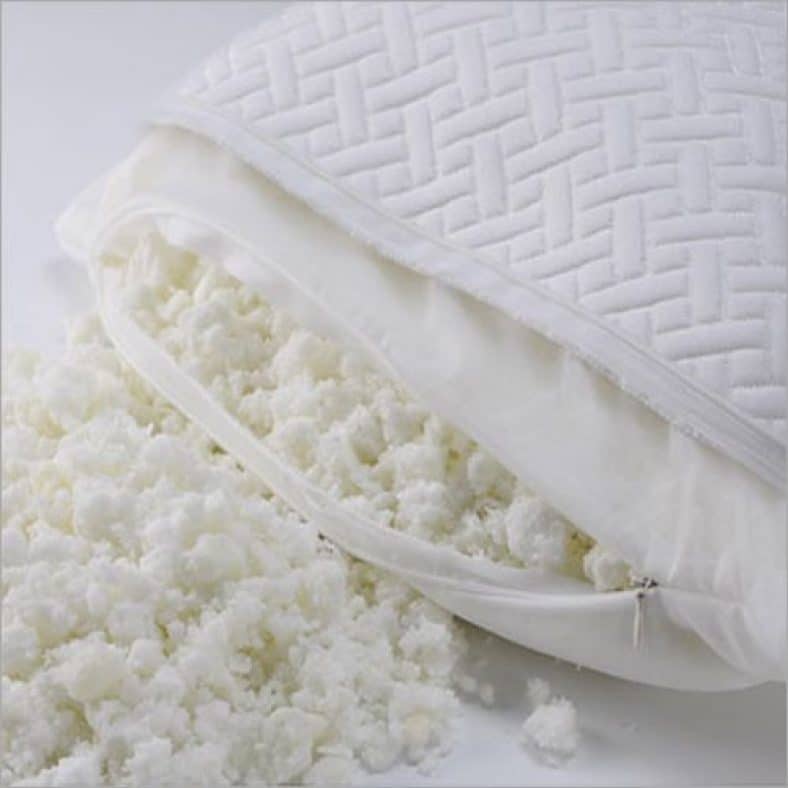 PROS:
You can reduce, add, or customize filling for more comfort.
They mold to fit any shape.
Great for all sleeping positions.
More lightweight.
Provide room for ventilation.
CONS:
Less support.
Need regular fluffing.
---
Both shredded and one-piece memory foam may be good for you. To determine which is better, you may consider your current pillow. Also, look at your general way of sleeping, which will demand either harder or more adjustable filling.
---
7 Reasons to Buy a Memory Foam Pillow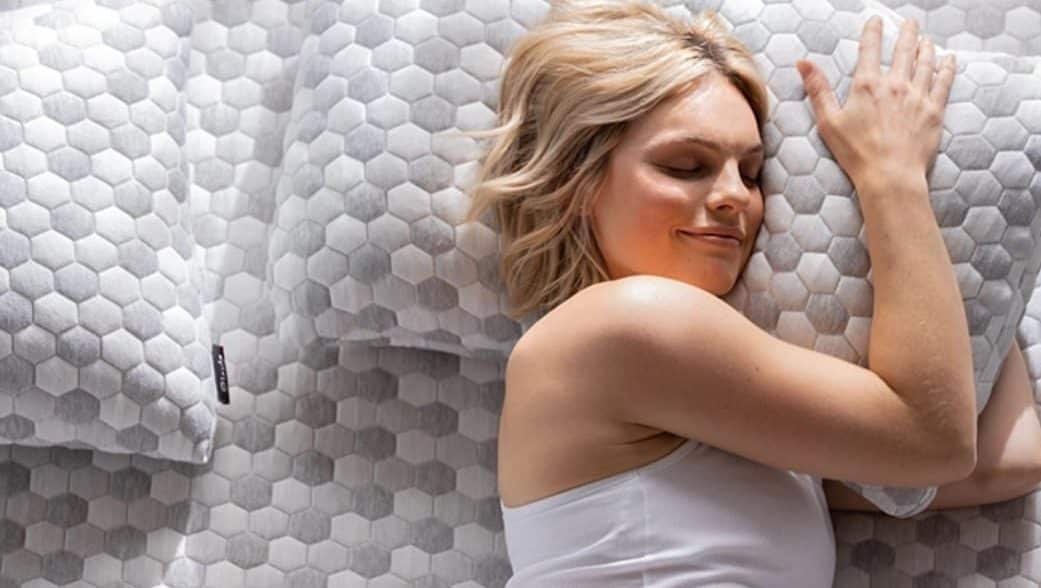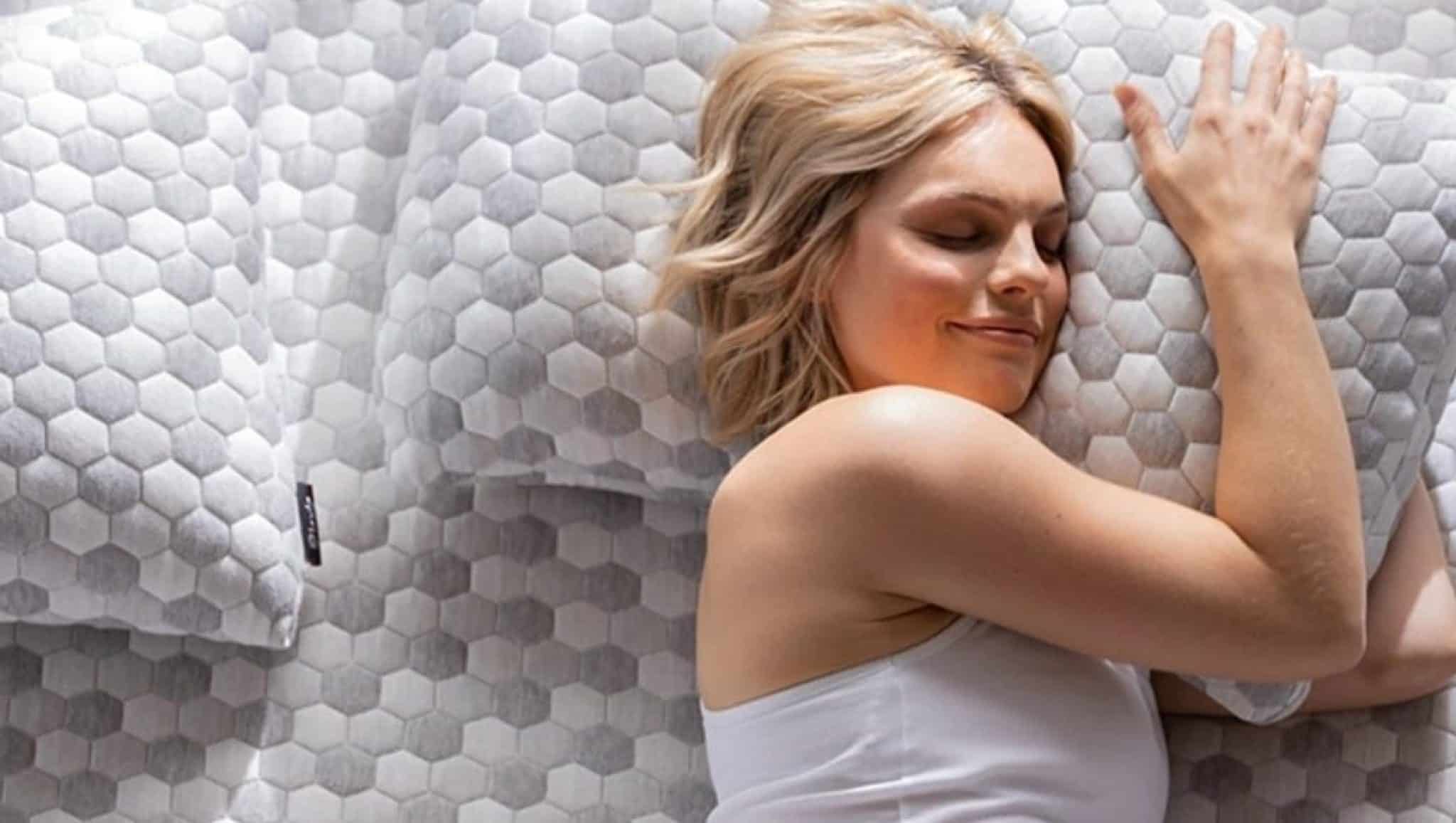 There are many reasons to change your current pillow to a memory foam one. They have unique properties which make them one of the best choices ever. Let us look at how memory pillows can benefit you.
Memory foam can soften when there are heat and pressure. That means, when you rest your head on a pillow, it molds itself in response to your body shape. This feature prevents pressure build-up.
2. They Provide Great Support
Memory foam remains firm when there is no pressure. Thus, it helps you keep a neutral spine, head, and neck position. Such posture ensures a good rest and minimizes back problems. The correct spine alignment can help if you often have headaches or pains after sleep.
3. Great Mix of Price and Quality
These pillows are not the cheapest on the market. However, they have a perfect mix of quality and price. Many people admit that memory foam pillows have a luxurious feel, similar to natural and organic products.
4. Best for Side and Back Sleepers
Side sleepers need a pillow that is higher and firmer because it should ease pressure on the shoulders and support the head. Memory foam pillow, especially one-piece, help side sleepers to get comfy. As for back sleepers, a moderately lofty memory foam pillow is best for them.
5. Memory Pillow Reduce Noise
Such pillows absorb movement, so they do not produce much noise. This property minimizes sleep disruptions and helps a better sleep.
6. They Are Hypoallergenic
If you suffer from allergies, consider buying a memory foam pillow. It is resistant to bacteria and dust mites, so it makes your sleep healthier.
7. Memory Foam is Widely Available
One more good thing about memory pillows is that you can find them anywhere. They come in many shapes and sizes, so you have more chances to find what you need
---
Overview - 5 Best Memory Foam Pillows Reviews
Check Pricing and Availability
$59.99
CertiPUR US certified
Personalized fill
Coop Home Goods is a leading option for those who like high, lofty pillows. Like many adjustable pillows, it has a shredded filling. Importantly, it has a pleasant cover that is 40% rayon derived from bamboo and 60% polyester. You can customize it to fit your individual needs and maintain the right sleeping posture. Removing or adding extra filling will help you to keep neutral spine alignment.
The pillow comes with a bonus ½ lb bag of fill that allows you to adjust the filling. This pillow is Green Guard Gold certified, which means it undergoes strict third-party testing in the lab. Also, it has certifications that ensure its safety and quality.
---
Check Pricing and Availability
$30
CertiPUR-US certified
Temperature regulation
If you often get too hot when sleeping, look closer at this model. This pillow is soft, supportive, and provides necessary pressure relief and comfort. It has a removable, machine-washable cover of standard size.
This pillow is from one-piece memory foam, so it is a great choice for side sleepers. Another feature of the Weekender pillow is its ventilated design that allows maximum air circulation. Also, it has temperature regulating gel, which ensures more comfortable conditions for sleep.
---
Check Pricing and Availability
$14.99
Best for side and back sleepers
Ergonomic design
If you want to try a memory foam pillow but do not want to spend a fortune on it, this option is for you. This budget option has an ergonomic contour design. Some of the buyers even say it helps to alleviate neck pain.
Still, mind that this pillow is smaller than the standard. This pillow has solid foam, so it is firmer than blended or shredded options. IKEA says that this pillow is best for back and side sleepers due to its rather hard filling.
---
Check Pricing and Availability
$69.90
Shredded memory foam and kapok filling
Maximum comfort score from testers
This option is for those who suffer from too firm pillows that cause neck pain. This memory foam pillow is soft enough yet supportive. Layla pillow gives necessary support without feeling hard due to its unique blend of kapok and shredded memory foam.
Kapok is a natural fiber that is similar to cotton. This fill is highly adjustable, so it is not too high when you sleep. When you change sleeping positions, the pillow helps you to stay supported. That is why this pillow received perfect scores from testers that valued its support and comfort.
---
Check Pricing and Availability
$149.00
Cooling cover
Patented TEMPUR® material and micro-cushions for utmost comfort
TEMPUR Adapt Pro does not come cheap, but it provides luxury support and technologies that ensure the best sleep you have ever had. It has a breathable, high-stretch cover that is cool to touch. Inside, there are stacked sheets of foam of different density. The micro-cushions layer in the middle allows you to adapt your neck, head, and shoulders.
TEMPUR material sheets of foam surround it from both sides, ensuring shape for support. There are three thicknesses, so you choose one for your needs. If you hesitate, you can always test this pillow in the store.
---
Conclusion
Memory foam pillows are widespread and highly popular for a reason. They are a great alternative to more expensive organic or natural pillows. They have shredded or one-piece memory foam that adjusts to your body shape and keeps your neck, head, and spine in alignment while you sleep. Memory foam pillows benefit all types of sleepers, but especially back and side ones.
There are plenty of memory foam options on the market, from budget IKEA ROSENSKÄRM ergonomic pillow to a luxury-segment TEMPUR Adapt Pro model. If you want an adjustable one, choose Coop Home Goods, and if you often fold your pillow to the other side, look closely at the cooling WEEKENDER model. For those who wake up with neck pain, the Layla Kapok pillow will be the best.