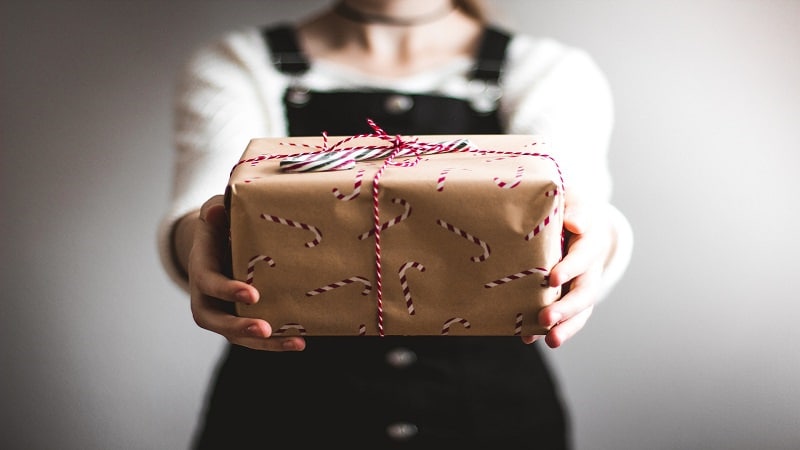 Discover 10 creative corporate Christmas gifts to show appreciation to your team and clients this holiday season. Spread the cheer with thoughtful presents that will be loved by all!
It's the time of year for generosity! With Christmas just around the corner, it's a perfect opportunity to start considering ways to express appreciation and gratitude towards employees and clients. An intentional corporate Christmas gift is an excellent way to achieve this. Unsure about what to choose? No need to worry — we have you covered with our compilation of 10 unique corporate Christmas gifts that your team or customers will adore! Keep reading to discover more about these joyful holiday presents and bring some merriment to this Christmas season!
---
Show your appreciation with personalized Christmas cards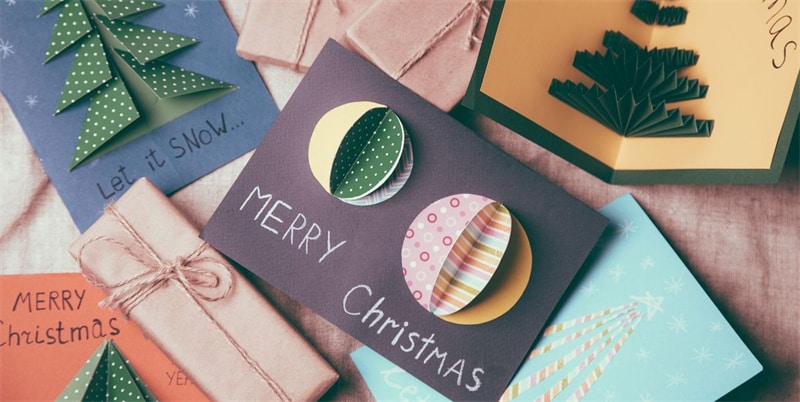 During the holiday season, it's important to let our loved ones know how much they mean to us. One way to do that is by sending personalized Christmas cards. Adding a personal touch to your cards can make a big difference in how they are perceived. You can include a heartfelt message, a family photo, or even some handwritten notes to make your cards stand out.
Not only will your loved ones appreciate the effort you put into the card, but it's also a great way to spread some holiday cheer.
---
Give practical presents like gift cards or vouchers
When it comes to gift giving, it can sometimes be difficult to find the perfect present for everyone on your list. That's where gift cards and vouchers come in. These practical presents may not seem as exciting as a big, wrapped gift, but they offer the recipient the chance to choose something they really want or need.
Plus, they're incredibly convenient – no running around trying to find the right size or color for that special someone.
---
Brighten up homes with festive plants and floral bouquets
As the days get shorter and colder, there's nothing like some vibrant plants to bring warmth and cheer into our homes. Whether it's a small cactus or a large, leafy fern, greenery can make all the difference in creating a cozy atmosphere. And let's not forget the power of a beautiful floral bouquet to brighten up any room.
From bold sunflowers to delicate roses, the colors and scents of fresh flowers can truly transform a space.
---
Surprise staff members with luxury items 
Who doesn't love a good surprise? And what better way to surprise your hardworking staff members than with a luxurious gift? Think about it – a high-end watch or a fancy wallet can go a long way in making your employees feel appreciated and valued.
It's a way of showing them that all of their hard work hasn't gone unnoticed. Not to mention, a nice gift like this can boost morale and motivate your team to continue putting their best foot forward.
---
Encourage team spirit by gifting branded merchandise 
Team spirit is essential for any successful organization, and gifting branded merchandise is a fantastic way to increase camaraderie and pride. The team of creative problem-solvers from Promo Gear advises consulting promotional experts who will ensure the merchandise design aligns with your company's values and mission and who will manage the entire production and distribution process.
There are few things more satisfying than seeing your coworkers wearing the same shirts or sipping coffee from matching mugs. Whether it's a corporate event, team building exercise, or just a small gesture of appreciation, branded gifts help create a sense of unity and belonging.
---
Spread the holiday cheer with festive-themed bundles of goodies
The holidays are just around the corner and what better way to spread the joy and cheer than with festive-themed bundles of goodies? These bundles are the perfect gift for family and friends, or even as a treat for yourself. Imagine opening a box filled with delicious snacks and treats, all beautifully packaged with holiday-inspired décor. From candy canes and hot cocoa to gourmet chocolates and savory snacks, these bundles are sure to delight and make the season even brighter.
---
Treat clients to tasty treats like gourmet chocolates, nuts, and fruit 
When it comes to client appreciation, there's no better way to make them feel valued than by gifting them with some mouth-watering treats. Instead of sending a generic thank you card, why not treat your clients to some gourmet chocolates, nuts, or even a beautifully arranged fruit basket?
Not only will they appreciate the gesture, but they'll also remember that you went the extra mile to make them feel special. Plus, who doesn't love indulging in some delectable treats? It's a win-win situation for everyone involved.
---
Offer a unique experience like tickets to an event or afternoon tea 
Are you tired of the same old routine? Why not treat yourself to a unique experience? Consider tickets to an exciting event or a relaxing afternoon tea at a local venue. You'll have the opportunity to create memories that will last a lifetime while indulging in something new and different.
Whether you're looking to celebrate a special occasion or just want a change of pace, the possibilities are endless.
---
Invest in thoughtful gifts that will last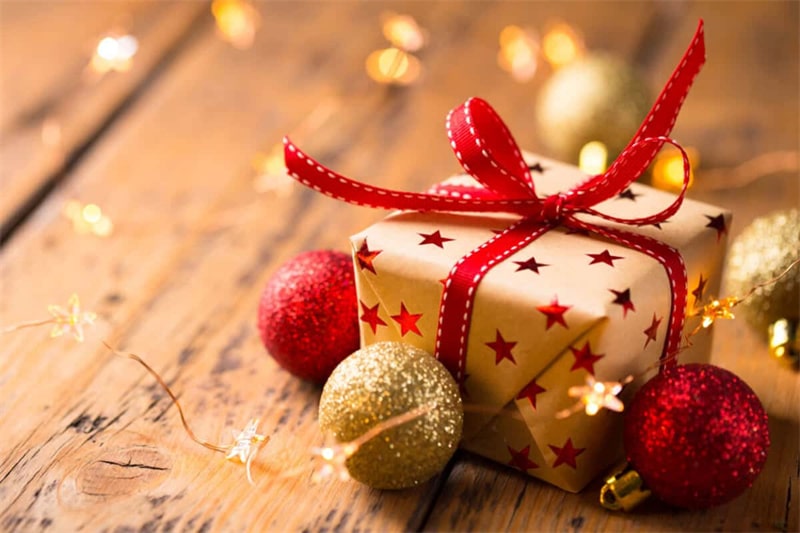 In a world where convenience is often prioritized over craftsmanship and longevity, investing in thoughtful gifts that will stand the test of time can make all the difference. A quality leather notebook or journal is a perfect example of such a gift – not only is it a practical accessory for jotting down notes and ideas, but it also makes a stylish statement.
With each use, the rich texture and patina of the leather will only become more beautiful, adding a personal touch to every page.
---
Keep it classic with traditional Christmas decorations 
As the holiday season approaches, many people are eager to decorate their homes with festive ornaments and cheer. When it comes to decking the halls, there's something undeniably timeless about traditional Christmas decorations like wreaths and lights. Wreaths are a classic symbol of the season, with their circular shape representing eternity and their evergreen branches representing everlasting life. Lit up with sparkling lights, they add a warm and welcoming touch to any door or mantel.
These ideas are sure to make your staff, clients, and loved ones feel special during the festivities. In addition to these festive gifting options, don't forget the basics of showing gratitude with heartfelt cards and letters of appreciation. Make sure to express your gratitude with some of our ideas, and help make the season merry for everyone around you! Together, we can brighten someone's spirits and keep alive that classic Christmas spirit throughout our workplaces and homes.